Choosing the perfect venue is one of the most crucial steps when it comes to planning your wedding. No matter your style, there's a place out there that will suit your taste and make your special day the most memorable moment of your life. From historical libraries to rustic homes and sandy beaches, here's our choice of 15 beautiful venues you should definitely consider.
1. Bonnet Island Estate – Manahawkin, New Jersey
How about a private island for your big day? Bonnet Island Estate is a picturesque, waterfront locale that has a dazzling ballroom, an open-air chapel, and private rooms for all of your guests. This intimate setting overlooking Manahawkin Bay is the perfect place for you to say "I do!"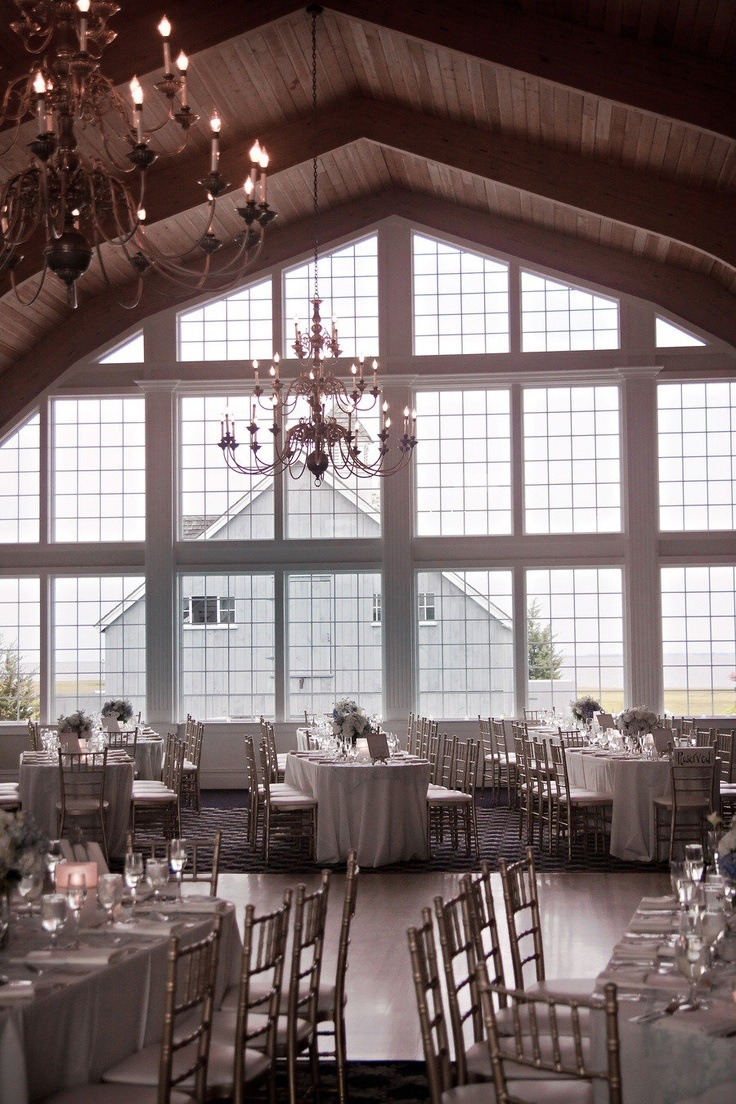 2. Rainbow Room – New York
When the Rainbow Room first opened its doors in 1934, it immediately became one of the most prestigious clubs in New York City. After a remodel and a new location at the top of Rockefeller Center back in 2009, the venue now provides stunning views of the entire city. If you want to get married at the top of the world in a glitzy location, this is the place for you!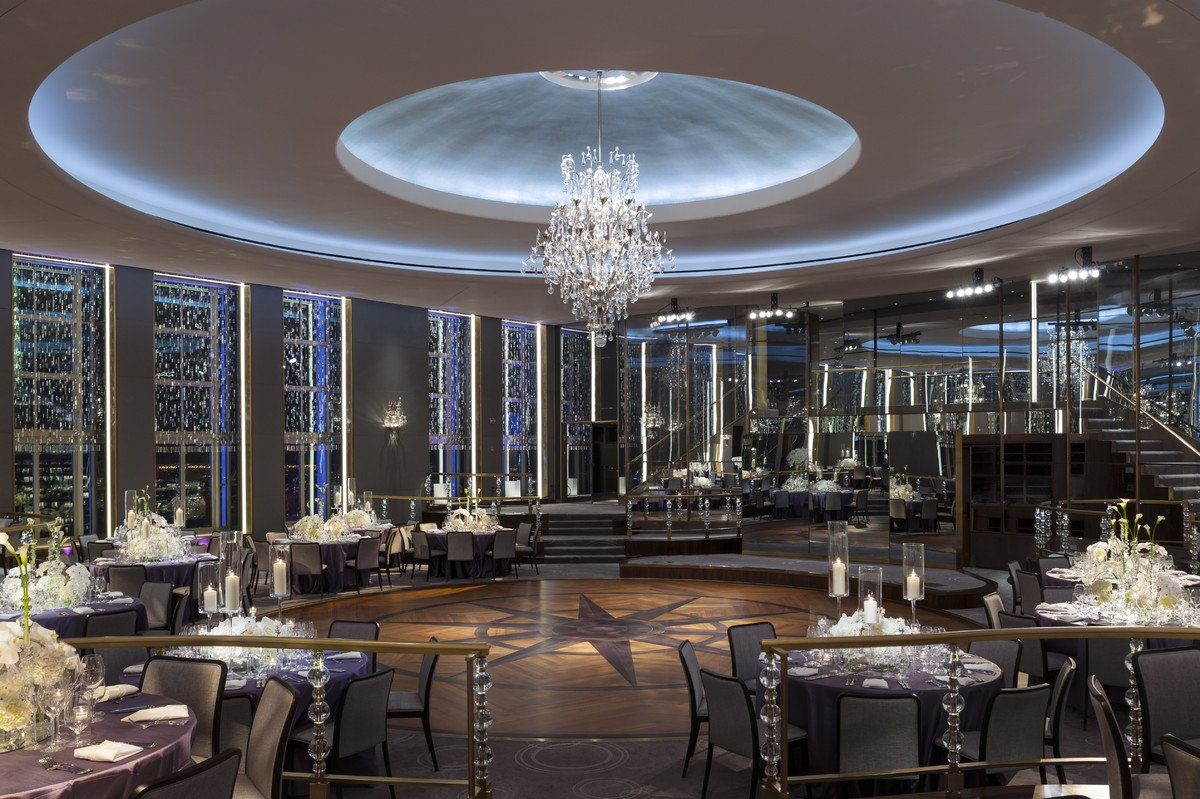 3. Chatham Bars Inn – Massachusetts
In the heart of Cape Cod you'll find Chatham Bars Inn – an oceanfront venue with a private beach that will be perfect for your special day. For your reception, look no further than this establishment's dining rooms where you and your wedding guest can eat, mingle, and dance the night away.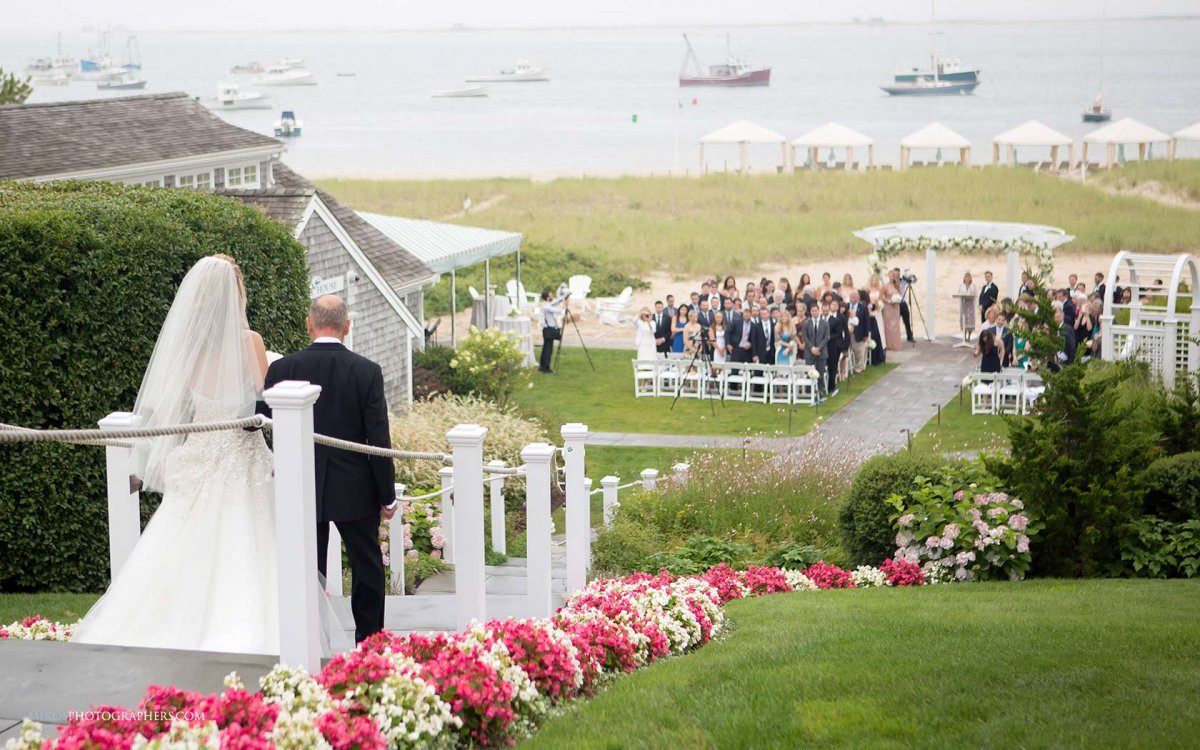 4. Oheka Castle in Huntington – New York
If you want to get married in a beautiful mansion, Old Edwards Inn and Spa is the perfect wedding location. Designed to replicate a French chateau, the historical architecture of this estate will take your breath away.
5. Gramercy Park Hotel – New York
Modern luxuries with a hint of historical accents make Gramercy Park Hotel many couples' first choice when it comes to picking a venue. The boutique hotel has a rooftop terrace on the 18th floor for those who dream of getting married in an elegant garden. The retractable roof can be opened at nightfall so you and your guests can dine and dance underneath the stars.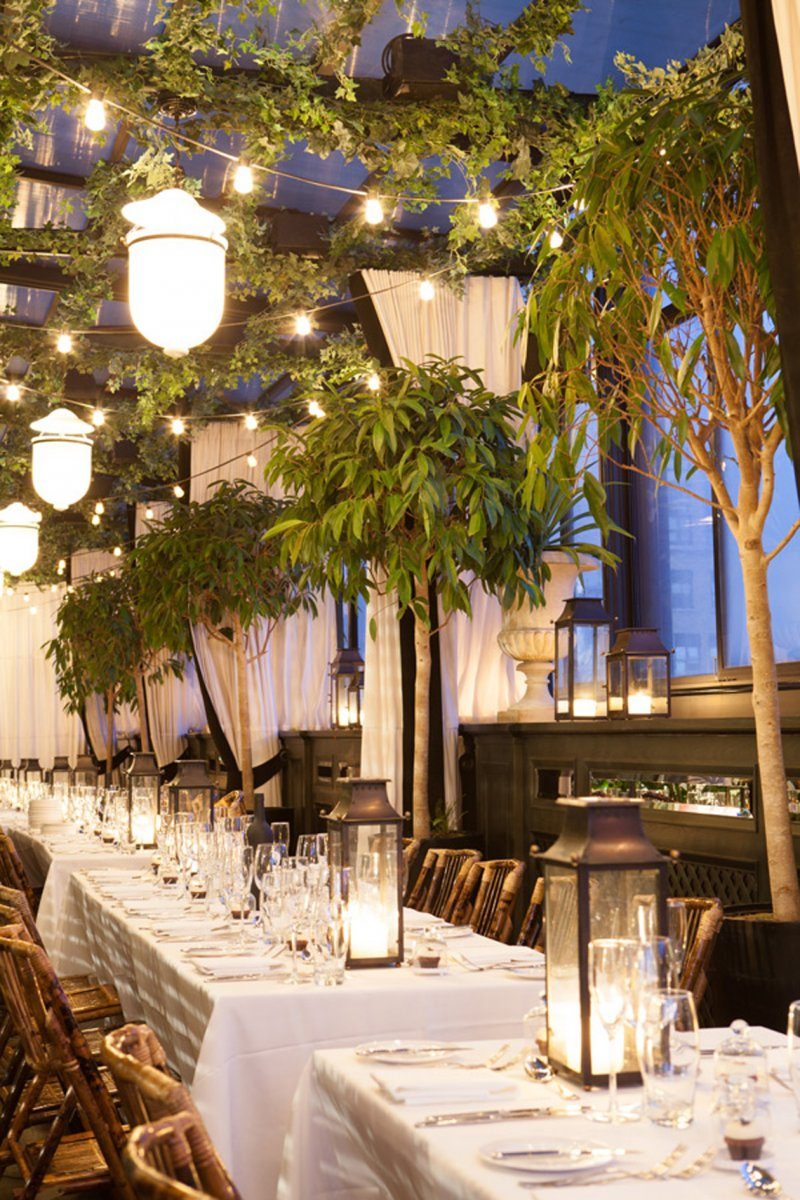 6. Providence Public Library – Providence
Go back in time to the late 1800s to experience the dramatic ceilings, two-story great room, and the charming outside courtyard at Providence Public Library. If the architecture isn't enough to win you over, you'll definitely be blown away by the sprawling space of their on-site venue. This location is perfect for large wedding parties.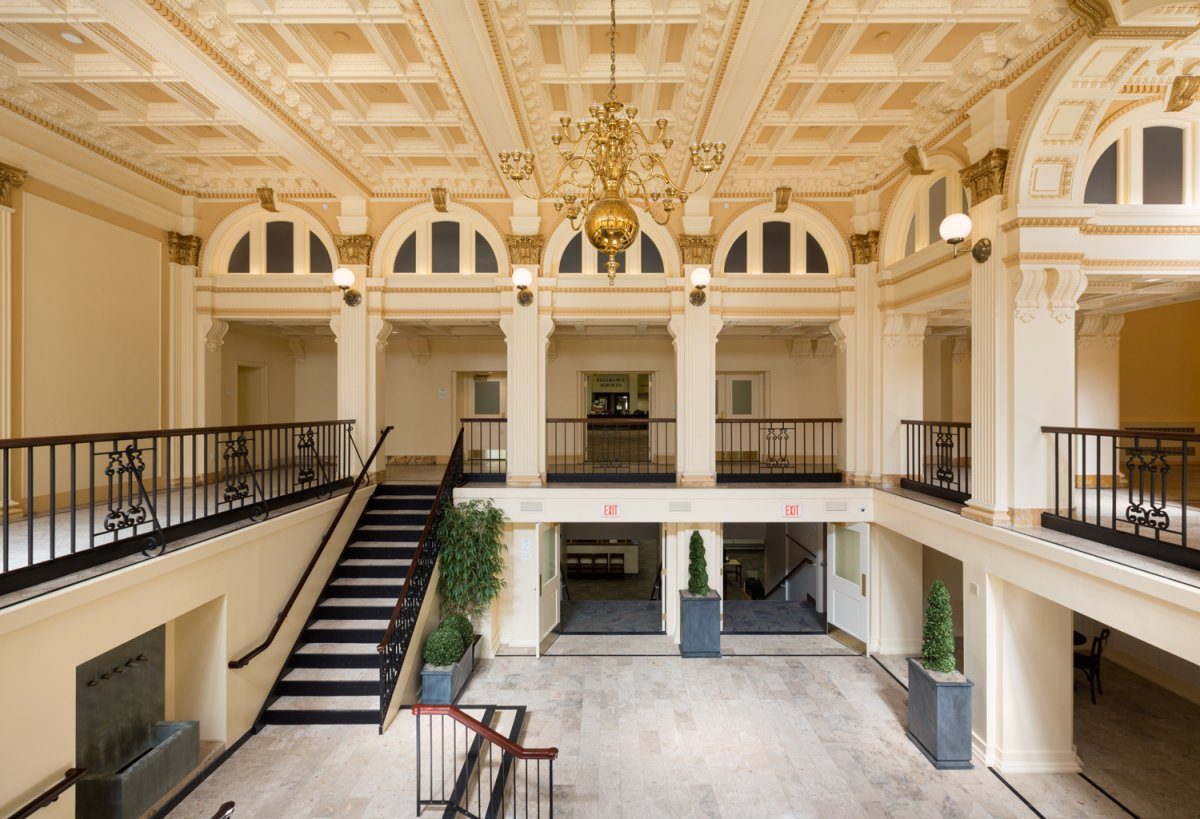 7. Mandarin Oriental – Las Vegas
Skip the cheesy drive-thru chapels and get hitched in style at the Mandarin Oriental in Las Vegas. The hotel is a one-stop shop for every event leading up to your wedding day, from your bachelor and bachelorette parties to your reception. You can also say your nuptials in the hotel's sky-high venue that overlooks the Las Vegas Strip.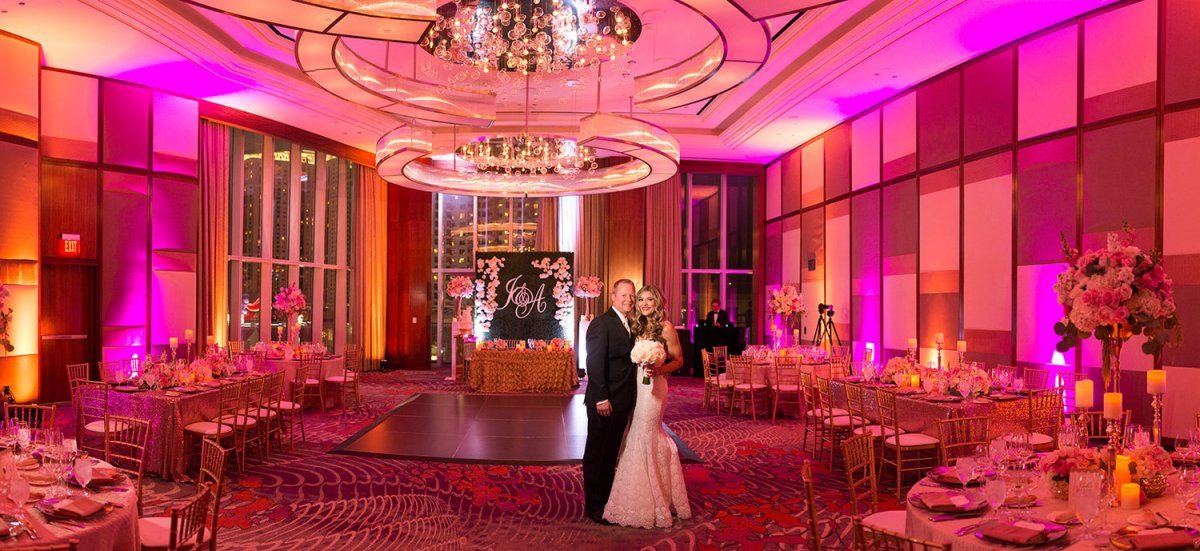 8. Old Edwards Inn and Spa – North Carolina
Sitting in the heart of nature, Old Edwards Inn and Spa is a European style venue with luxury suites and a wedding venue that has a rustic feel. They offer an indoor ceremony, but if you'd rather head out into the great outdoors, you won't be disappointed by getting married outside with the Blue Ridge Mountains cascading in the distance.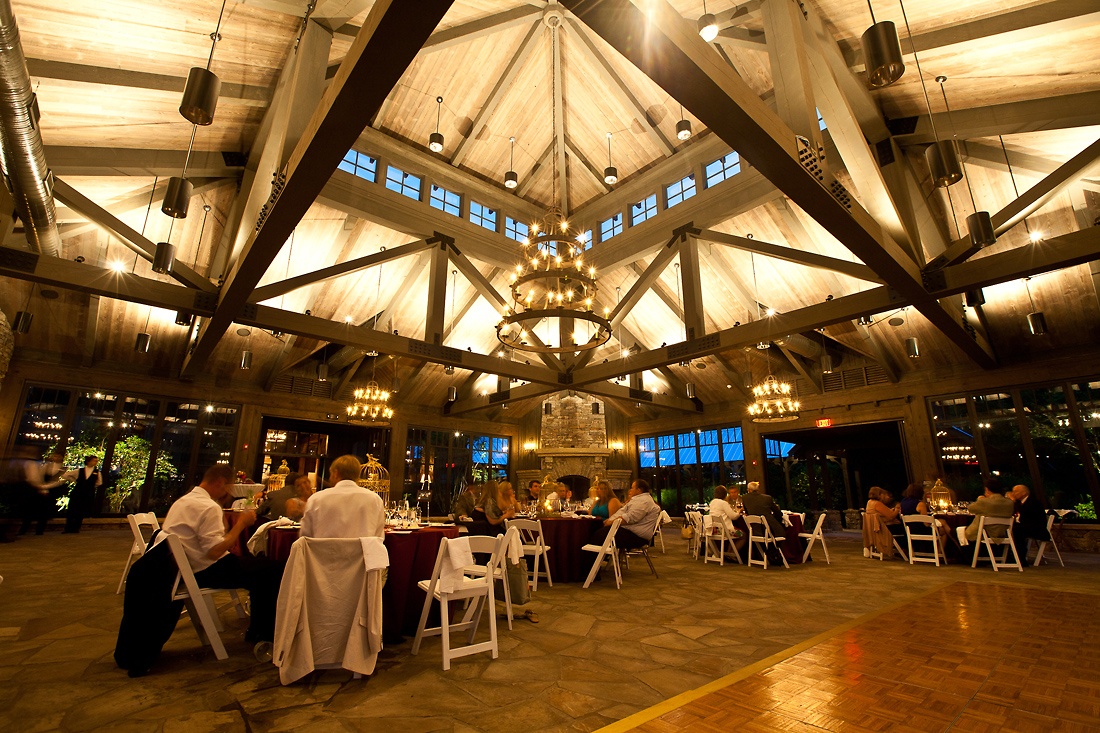 9. Modern Honolulu, Hawaii
Nothing beats getting hitched in paradise! The Modern Honolulu is situated right on the sandy beaches of Waikiki. You can enter into holy matrimony right in front of the crashing waves of the Pacific Ocean, or you can hold your ceremony in the hotel's ballroom or presidential suite.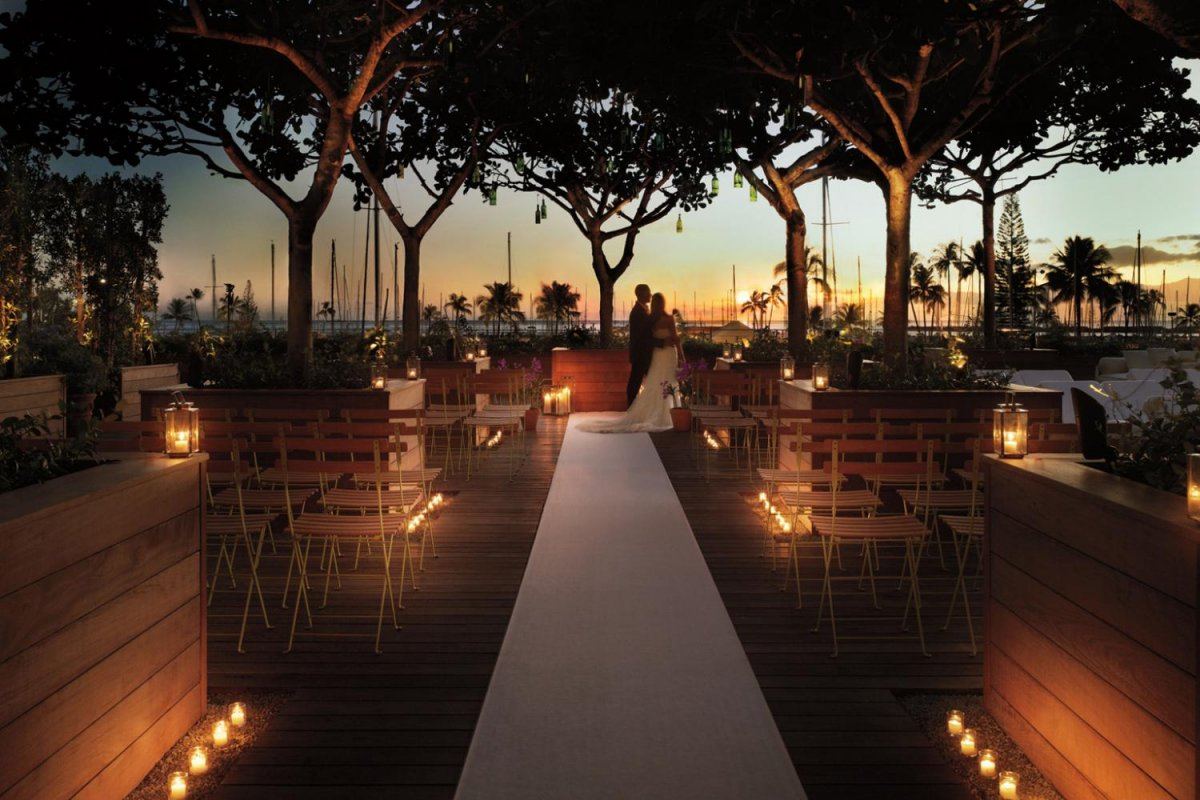 10. Lowndes Grove Plantation, Charleston
You might be a bundle of nerves on your big day, but the setting surrounding the Lowndes Grove Plantation will instantly put you at ease. This historical landmark is surrounded by acres of oak groves with riverfront views just steps away. The estate was built in 1786, and it still has the same vintage charm from centuries ago.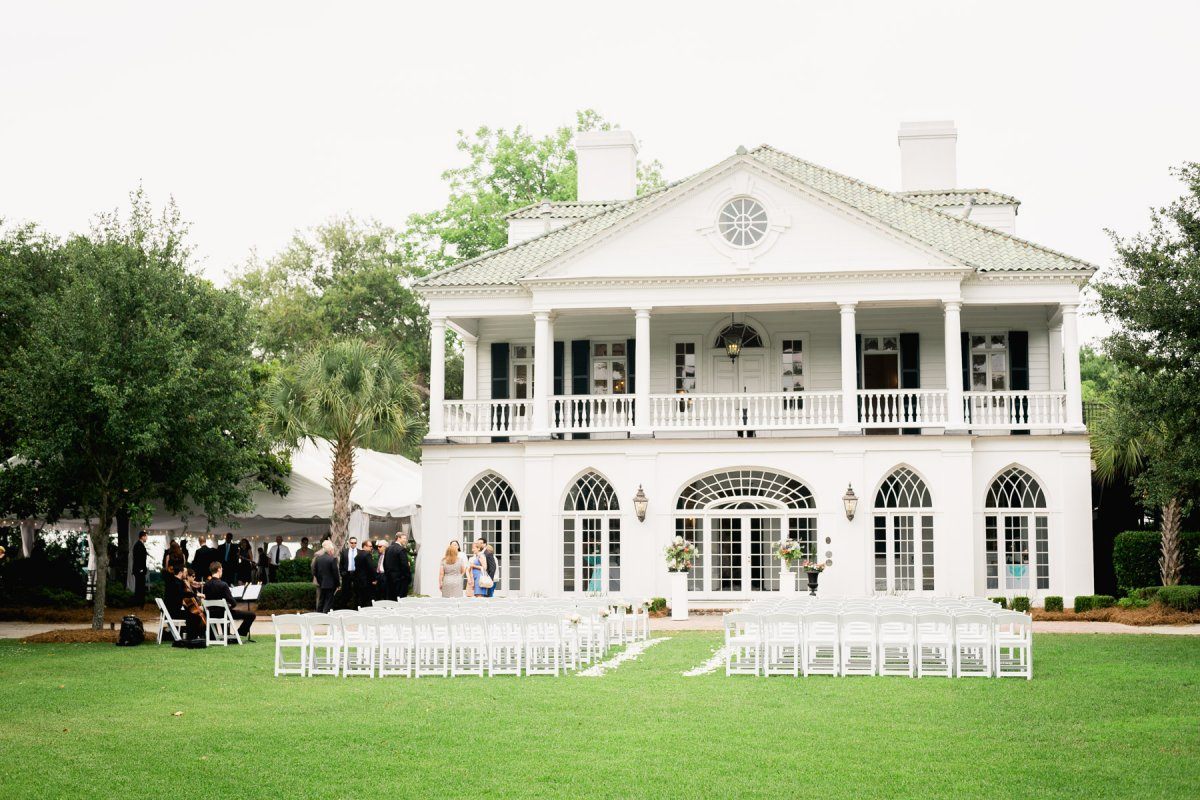 11. The Hay-Adams, Washington D.C.
If you desire an idyllic setting that's rich in American history, the Hay-Adams is the perfect wedding destination. Built in 1920, the home was later converted into a hotel with Italian Renaissance-inspired architecture. The hotel provides an intimate setting for your big day with beautiful views of the White House and the Washington Monument in the background.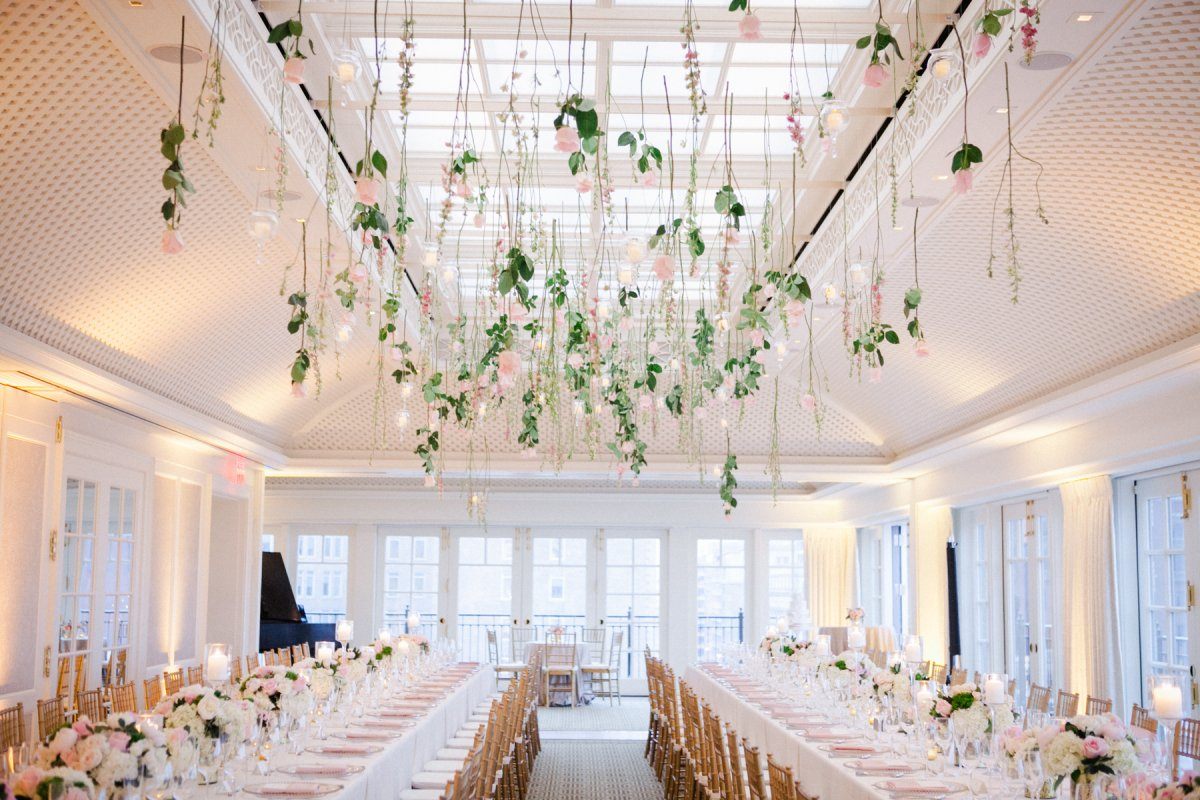 12. Jardin de Buis in Pottersville, New Jersey
You can rent out this entire property in New Jersey for you and your guests to enjoy on your special day. The estate features a barn, two greenhouses, a swimming pool, and an orangery. The front lawn, with its meticulously manicured lawn, is the perfect space for your outdoor ceremony.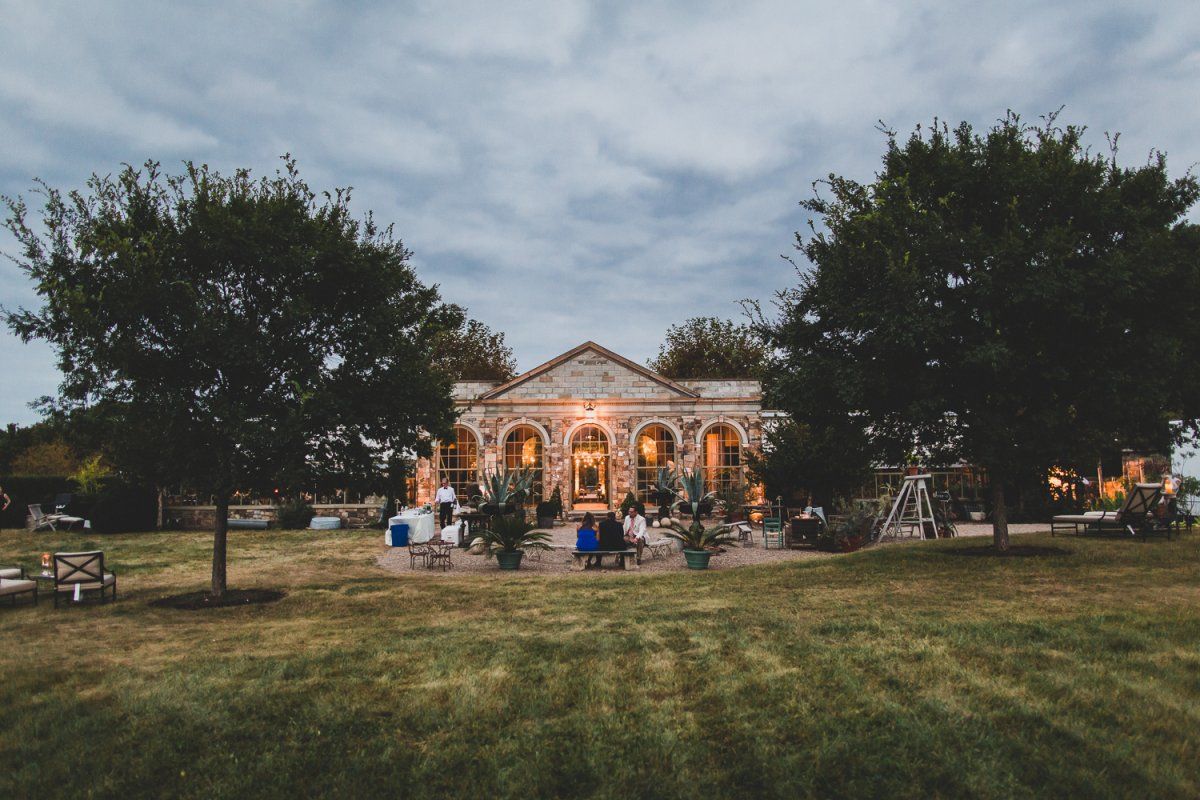 13. Granite Ridge Estate – Maine
Rustic never looked so good! Granite Ridge Estate is located in the city of Norway, Maine. Sitting atop a mountain, the wood barn is draped with string lights and chandeliers, while the outdoor space provides panoramic views of the mountain range. There are various places you can choose to hold your ceremony. So if the barn isn't your style, you can always say "I do" in the venue's New England-style church or in the whimsical forest.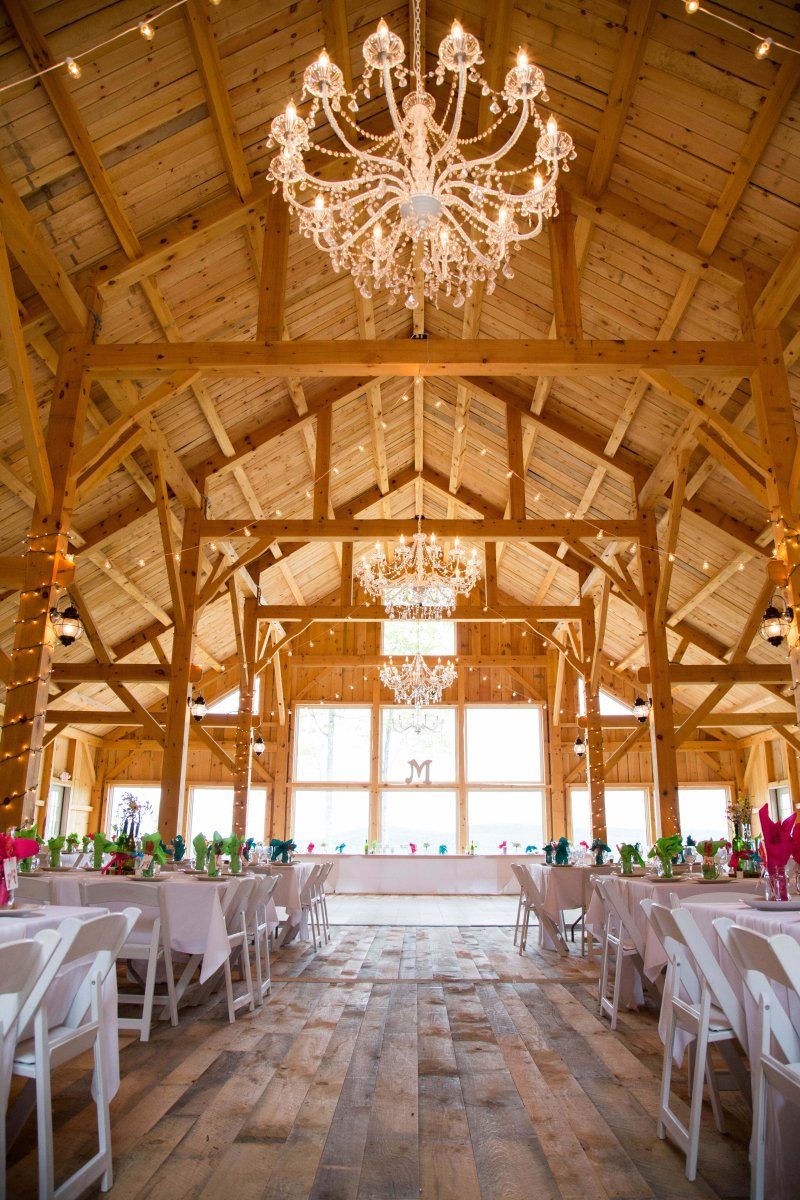 14. Boston Public Library – Massachusetts
Here's yet another library that's considered one of the most beautiful wedding venues in America. The Boston Public Library offers a unique setting for those who are looking for some historic charm . Various walls covered in books will provide the perfect backdrop for your ceremony and reception.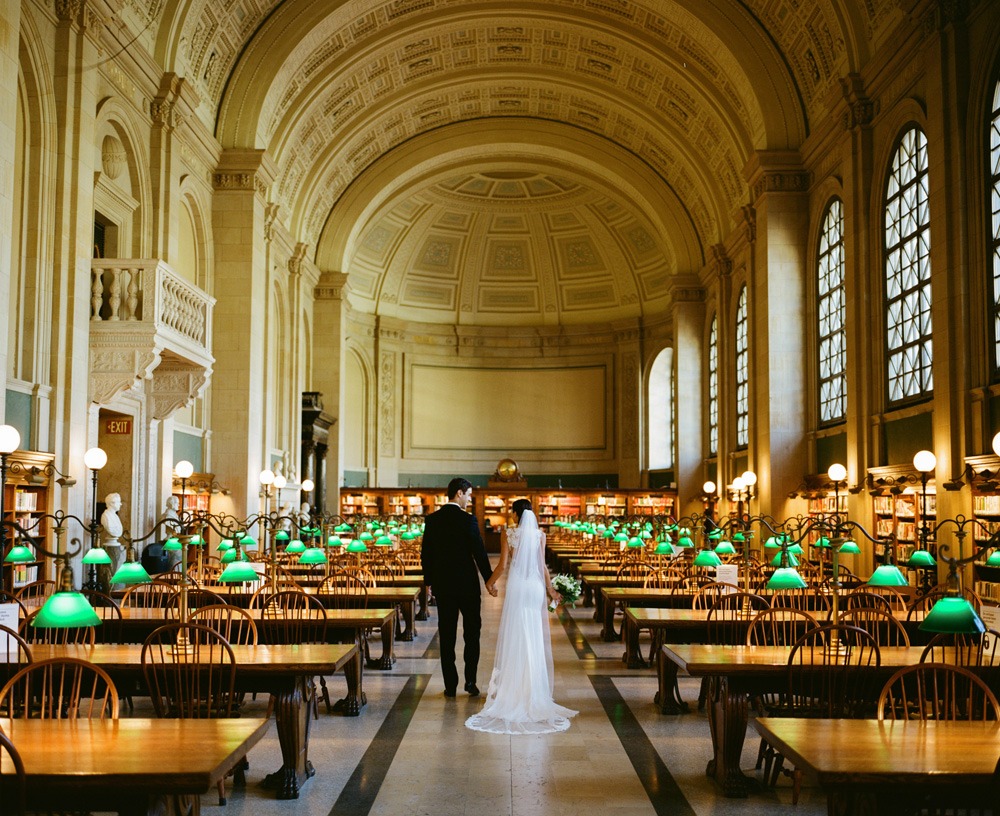 15. Sunset Key Cottages – Key West, FL
Head on over to Key West, Florida to have a wedding you'll never forget. Sunset Key Cottages offers indoor and outdoor space for you to hold your dream ceremony. The resort also has 40 quaint cottages that you and all of your guests can book. This small venue ensures you'll have a private and intimate event in one of the most gorgeous destinations in the U.S.