You may not want to cough up the extra cash to sit in business class, but that doesn't mean you can't enjoy some of its amenities. These days, many airlines offer travelers on international flights the option to upgrade their meals. So while the person next to you in economy is gagging on the airline's bland and tasteless standard food, you could be munching on premium dishes made by world class chefs. Here's how:
1. Austrian Airlines Outsources Its Onboard Meals Through a Vienna-based Company Named Do & Co. In Conjunction with the Airline's "Chef on Board" Feature, Passengers in Business Class Can Enjoy These Delectable Cuisines on Long-distance Flights.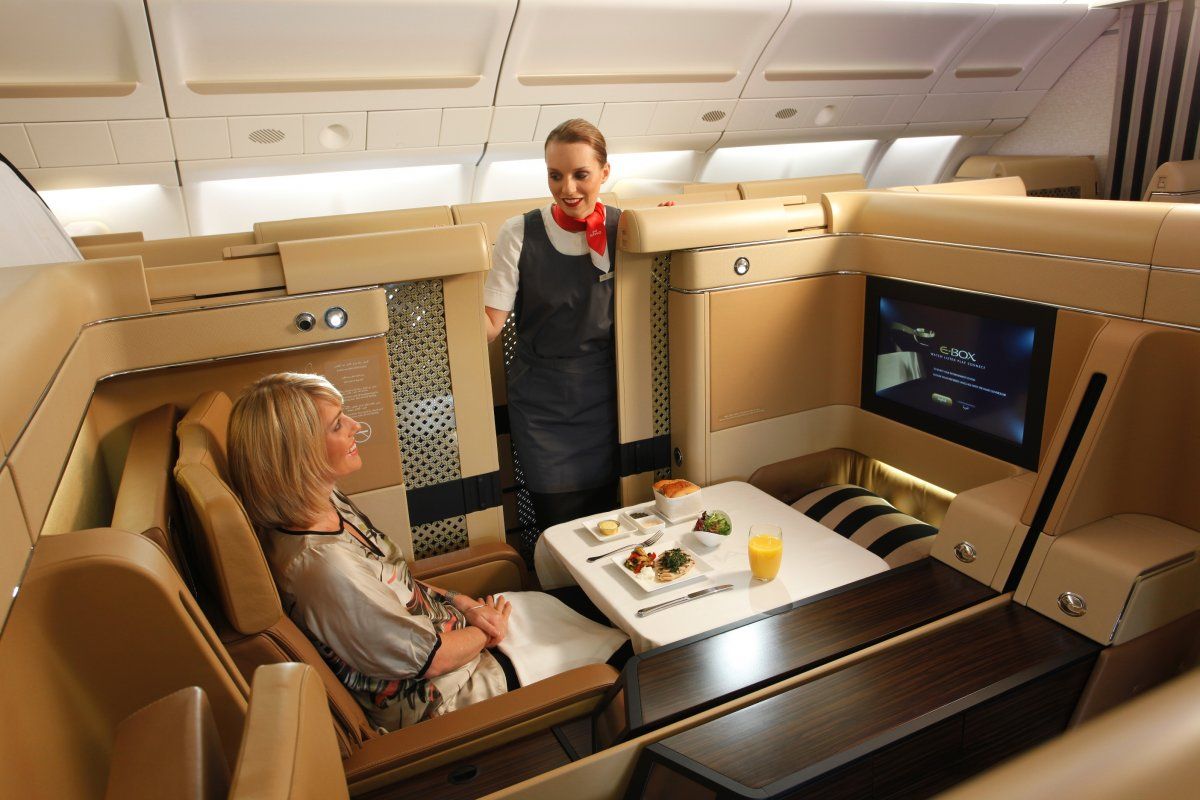 2. The Chef on Board Menu Consists of Nine Food Selections, Ranging From Hot Breakfasts to Hearty Dinners. Each Meal Costs Just €15, and They're Definitely Worth Every Penny. You'll Never Settle for Economy Class Meals Again.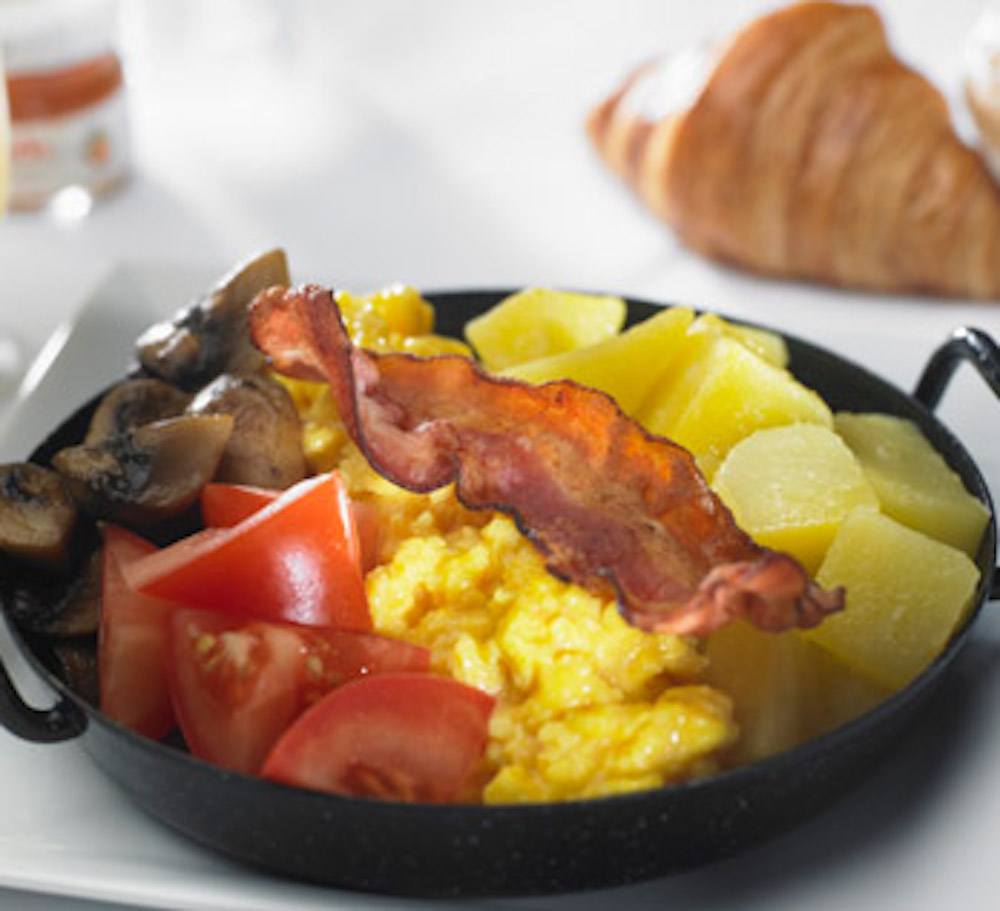 3. It Really Doesn't Get Any Better Than the Airline's Sushi Mix, Which Includes Avocado Salmon With Yuzu Ponzu Dressing, Sakura Salad, Soybean Sauce and a Slice of Chocolate Mousse.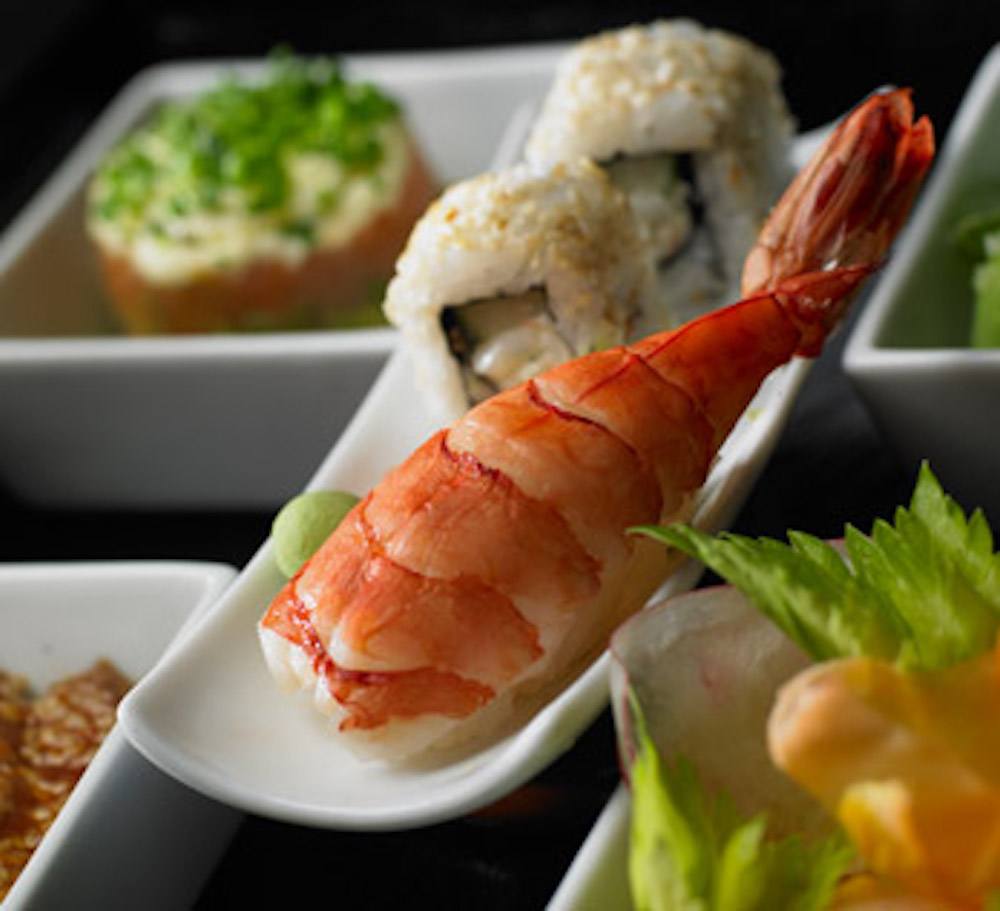 4. Do & Co's Meals Are Much Larger Than the Economy Offerings. To Ensure the Quality of Each Meal Is Superb, Only 15 Å La Carte Meals Can Be Ordered Per Flight. Passengers' Favorites Include This Boquerones With Olive Tapenade and Chorizo With Grilled Vegetables and an Oven-free Bread Basket.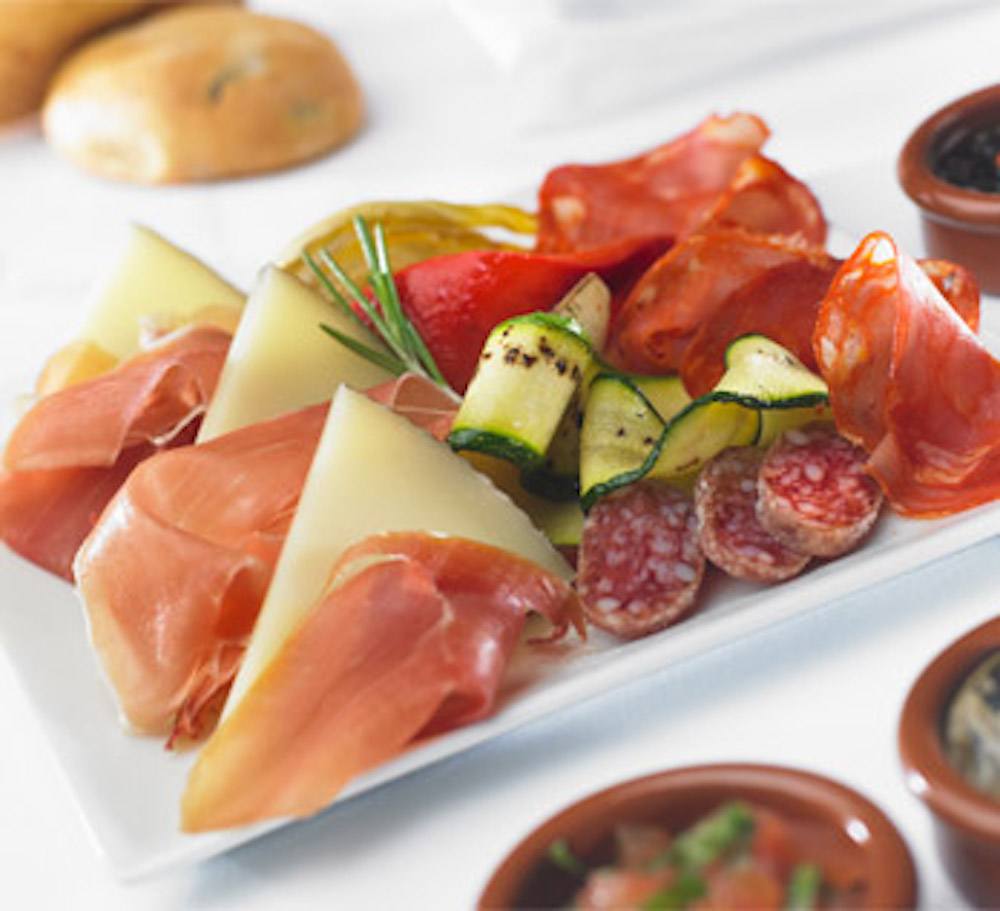 5. Air France Also Offers an Å La Carte Menu Featuring Five Meal Options for As Little As €12 Each.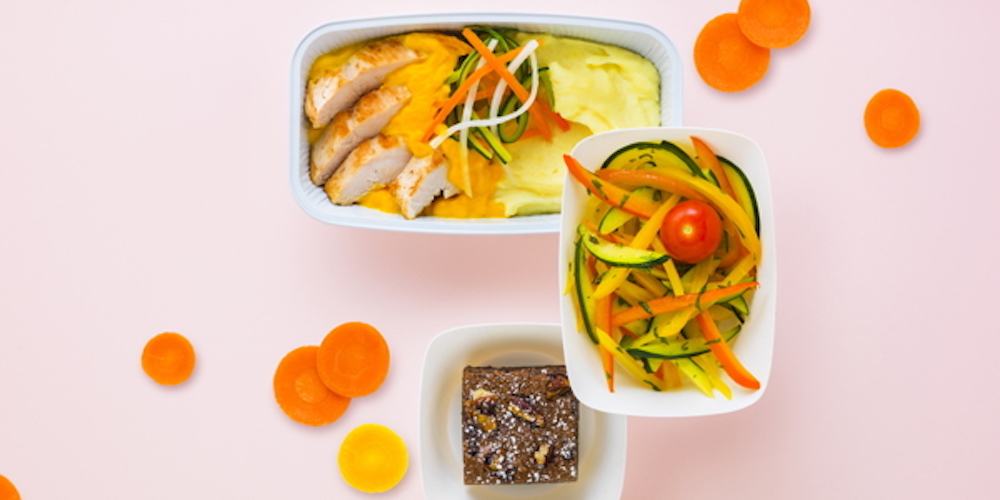 6. Choose From the Ocean Menu With Flavors Inspired by the Fresh Fish From the Sea, or the Italian Menu Which Comes Complete With Delicious Offerings of Meats and Cheeses

7. British Airways In-flight Dining Menu Has Meals That Can Be Purchased up to 30 Days From Your Departure Date. Options Include This "Taste of Britain" Entree That Features Smoked Salmon and Slow-roasted Wiltshire Pork Belly.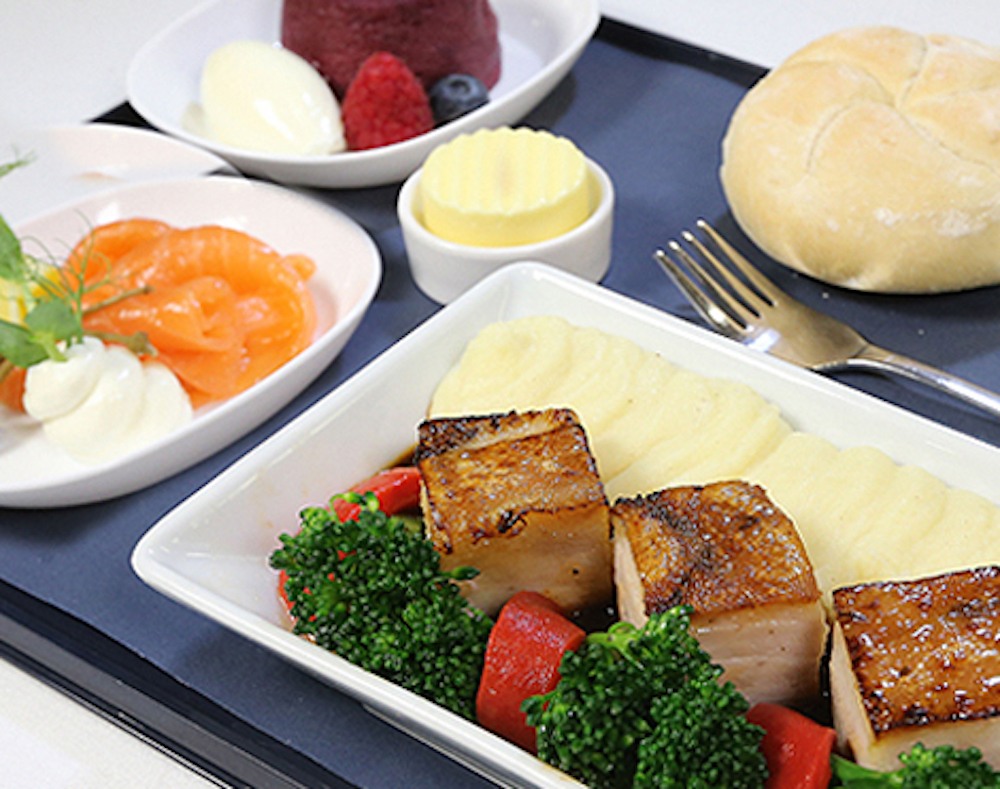 8. Indulge in British Airways Great British Breakfast for Just €15 and Enjoy Their Fresh Baked Bread, Sausage, and Cheddar Omelet.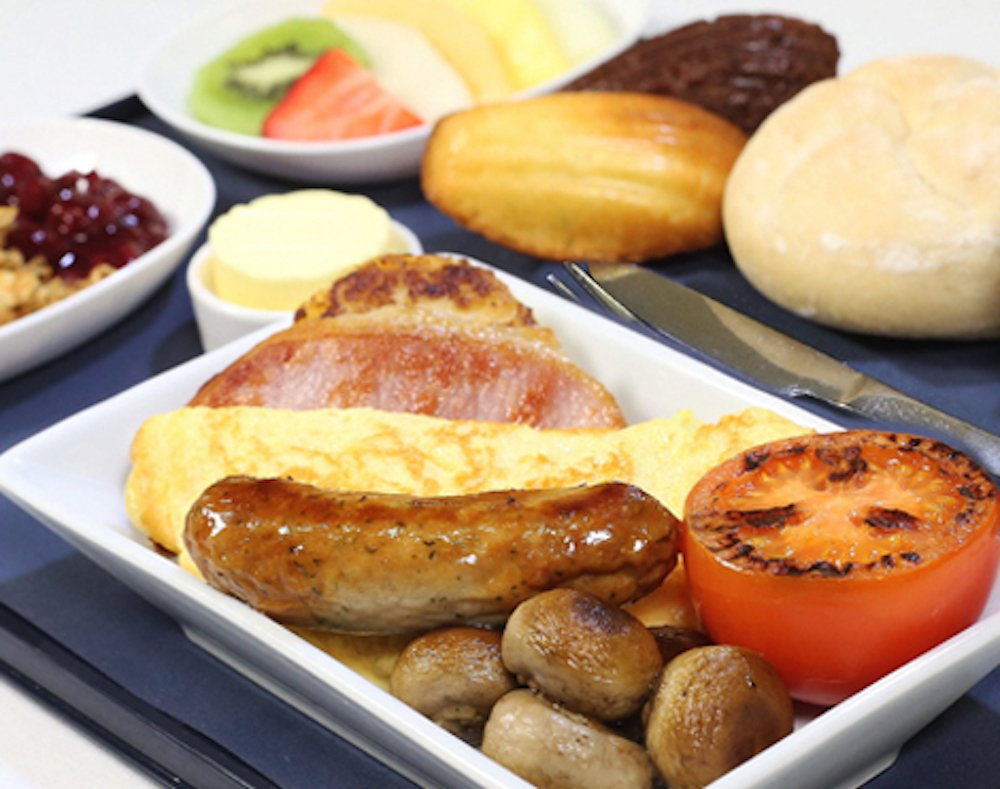 9. Maintaining Your Diet and Making Smart Food Choices Can Be Hard While You're Traveling, but Not When You Fly With British Airways. Their Healthy Choice Lunch Includes Poached Cod With Seasonal Vegetables and a Honey Mousse Bar With Grapefruit Carpaccio.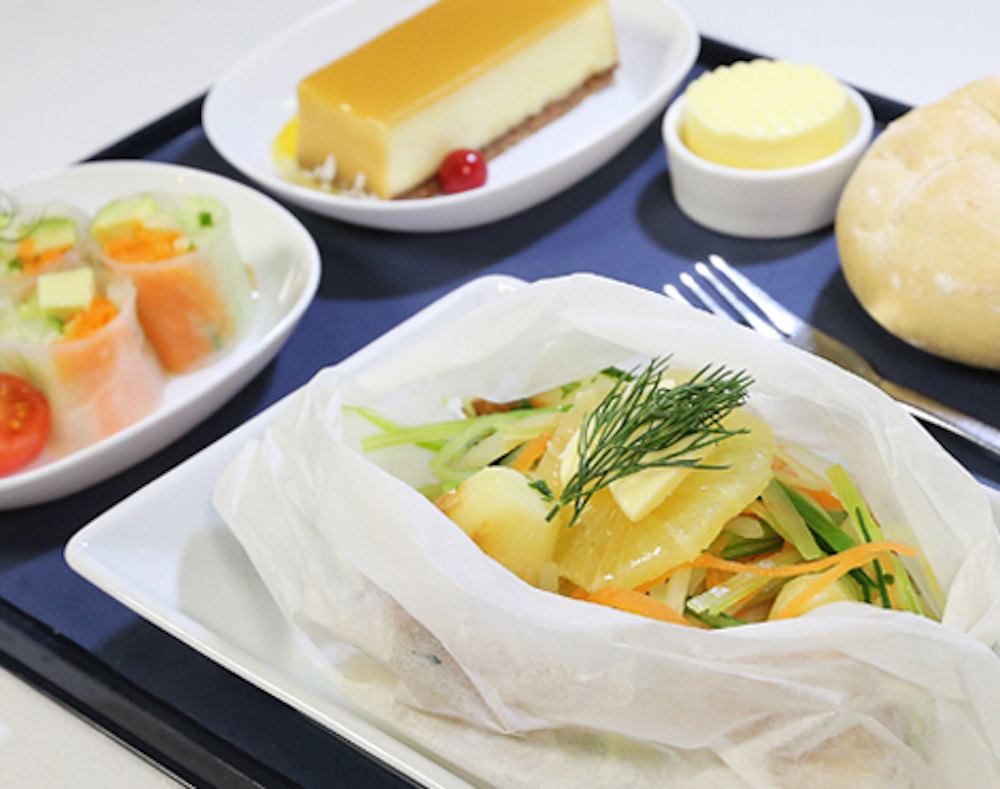 10. The Airline's Vegetarian Kitchen Meal Includes Glazed Goats Cheese With Marinated Beetroot Salad, Wilted Spinach, and a Delicious Lemon Meringue Pie. Nom Nom Nom!