If you've never drummed up an excuse to visit Australia, you're missing out. The island nation may have started as the place Britain dumped its convicts, but these days few travel destinations can deliver the same stunning views and gorgeous beaches, or the ever-present opportunity for a little bit of adventure. The people are friendly, the food is good, and the lounge opportunities are unparalleled. Truly, there's no place on Earth quite like Australia. Of course, that unique attitude extends beyond the surface details, and pervades every corner of Australian culture. In other words, there's a lot on the continent that might surprise first-time visitors. Here are some of the things you might not expect.
1. It's Totally Fine to Use Racial Slurs, So Long as You're Talking About Yourself
Race is considered a pretty straightforward topic in Australia. Residents of the island will often refer to their own heritage in traditionally demeaning terms. However, it's important that you never refer to other people by those same terms. Just like in America, it's rude.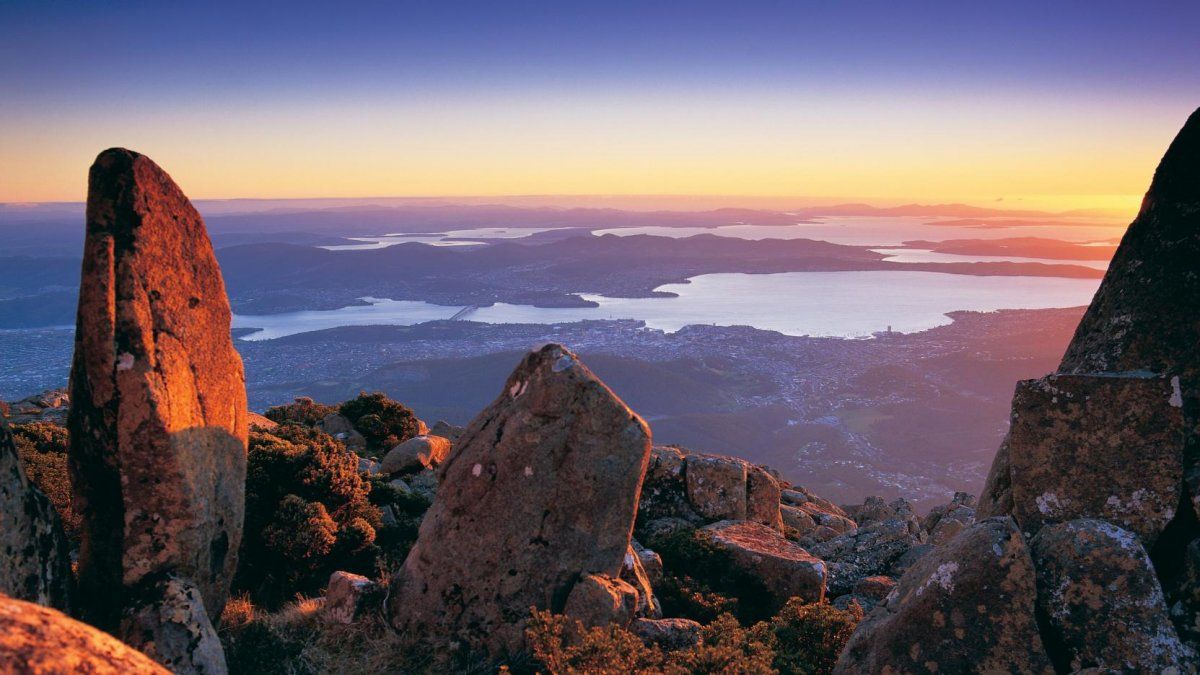 2. Don't Confuse 'Laid-Back' With 'Lazy'
Knowing how to kick back with a beer and wanting to make friends with complete strangers is all part of the Australian culture. That doesn't mean the residents of Australia are a vast collection of beach bums. In fact, Australia routinely clocks one of the longest work weeks in the civilized world, a distinction they wear with pride.
3. No Shoes Is No Problem
It could be the temperate climate or the laid-back attitude, but in Australia, it's no problem for people to walk around their neighborhood — even hit shops and restaurants — without wearing shoes. A lot of the working community even goes so far as to bring their work shoes in a bag when they commute, so they don't have to wear more than flip flops.
4. That Friendly Reputation Is No Joke
The genial behavior in Australia is woven into the fabric of the culture. If you take a taxi and you're traveling alone for example, it's rude to sit in the back seat. You're expected to get comfortable up front so you can chat with the driver. After all, he's doing you a favor.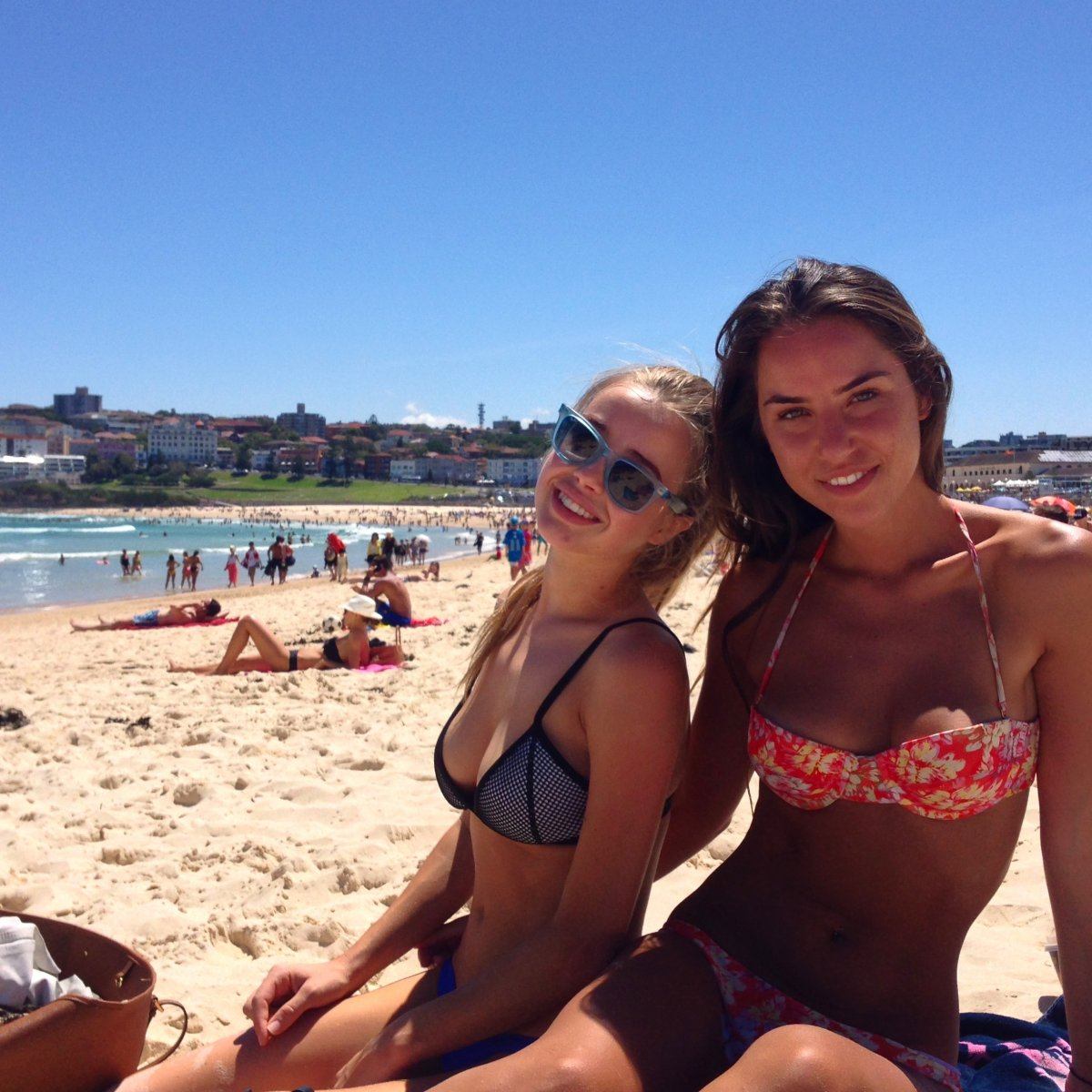 5. Australian Folks Don't Make a Fuss
The whole laid-back persona often translates into Australians smiling and shrugging as opposed to speaking up about their hardships. For example, if they're working and someone offers them more work, they'll often gladly accept the extra assignments with a smile, because the alternative would be seen as incompetence.
6. The Entire Country Only Has 23 Million People in It
That's compared to the United States' roughly 320 million. Most of Australia's people live on the coast (understandably), but even the cities are considerably less dense than their American counterparts.
7. They Like to Curse . . . A Lot
Increasingly in American society, cussing has a diminished role. Dudes sitting around a bar can curse freely, and you might hear some delicate language dropped from time to time, but four letter words aren't a part of American culture. At least, not in the same way they're a part of Australian culture. You'd be simply amazed where you hear curse words (and who you hear them come from) when you're in Australia. It's best to gauge the room before dropping expletives, but you'll still likely hear them in most places.
8. Australia Is Expensive as Heck
If you're traveling to Australia, you should know that the country has a lot of government (a lot). In order to pay for all that protection and oversight, prices in Australia are high, and they charge for pretty much everything. So, either bring a bunch of spending cash, or expect to spend a lot of time at the beach.
9. There's Little to No Tipping in the Country
Australia has a fairly high minimum wage which means that everyone is paid a decent sum for their services. As a result, patrons should only worry about tipping when their server has done an awesome job, otherwise, it's fine to just pay your (super expensive) tab and hit the road.
10. Office Romances Are Totally Fine
Unlike in America, there's no stigma against mixing work and feelings. As long as people keep it professional during work, office romances aren't a big deal.
11. Knocking a Few Back Isn't a Big Deal, And No One Actually Drinks Fosters
Ever wonder why the country's most famous alcoholic export is served in an oil drum as opposed to a regular beer can? That's because drinking isn't a big deal in Australia. Obviously, there are some restrictions — don't go getting loaded at work — but when you're in a bar or at a restaurant, it's no big deal to have some beers, even while discussing work stuff.
12. There Are No Guns in the Country
This one is typically a big shock to Americans. A few years ago, Australians got tired of what they perceived as an epidemic of gun violence. So, they drafted some legislation that essentially made it illegal to own a gun. As a result, there haven't been any mass shootings in the country since 1996. Just saying.
13. They Get a Month's Paid Vacation Every Year
In America, we get two weeks, which equates to about 10 work days every year. In Australia, they get 20 days off every year. That's still lower than the UK, which typically offers its employees 25 days of vacation a year. Feel overworked yet?
14. There's No Real Office Hierarchy
This might surprise some Americans (especially those who cling to the scrap of power bestowed on them by being management), but in Australia there's no real office power structure. You come in, do your job, and treat others with the same respect you'd show someone you actually liked (and not just a coworker).
15. Lateness Isn't Cool
Laid-back is one thing. Rude is quite another. Just because people in Australia are mostly chill, doesn't mean that they appreciate being made to wait.