Vacations are precious moments that most of us want to capture and immortalize with our cameras. Sure, we can take a casual selfie and not worry too much about lighting and composition. But sometimes the scenery, attraction or event warrants a more thoughtful approach. Relatively few people have much of a knack for photography, and digital cameras today are almost fool-proof when it comes to the basics. However, it doesn't hurt to learn a few tricks to better your pics. Whether you're running a travel blog or you simply want some memorable images to share with your friends and family back home, these tips for better vacation photos should help you point and shoot like a pro.
1. Get the Right Time of Day
Most people aren't too keen on getting up early when they're on vacation, but the break of dawn is usually the best time to take photos. There will be fewer tourists around, and the sunrise can make for some beautiful lighting. Another magical time of day for photos is during sunset. Generally, shots taken 20 minutes prior to sun rise and 20 minutes after the sun set presents rich colors, compelling glows and flattering hues whether you're focusing on people or nature. It's the so-called "golden hour", as opposed to high noon sun which tends to wash things out. If your camera takes decent pictures at night, feel free to experiment with nocturnal photography too.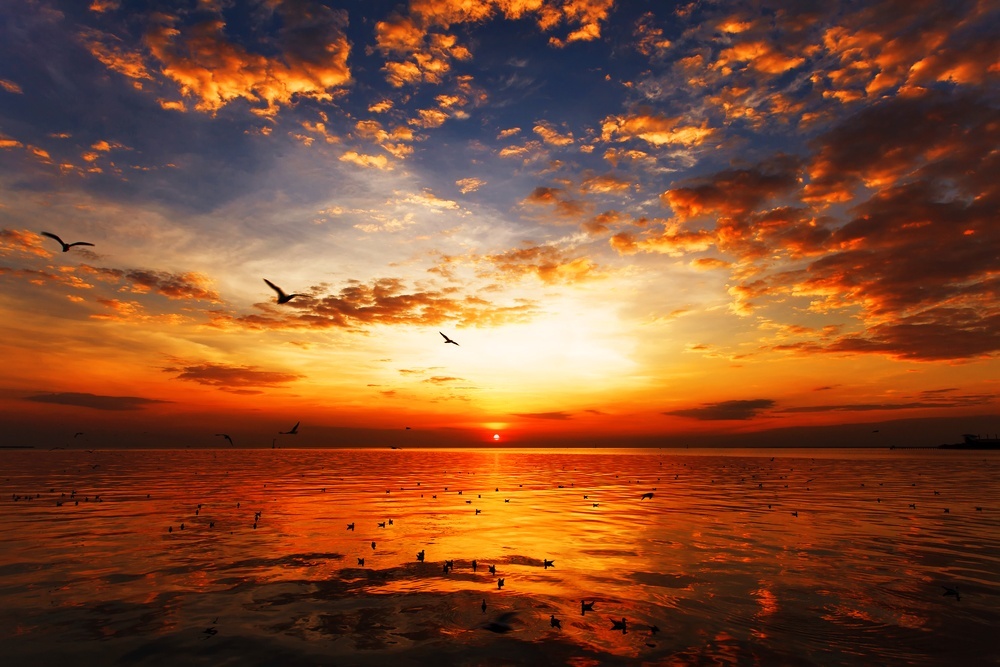 2. Don't Forget the Clouds
A partially cloudy sky, combined with a rising or setting sun, can make for a particularly evocative backdrop to either city or nature photos. Another good time to take pictures is just before or after a storm when the natural lighting tends to present some dramatic photography opportunities. For best results, use a tripod, and experiment with different exposure levels.
3. Take Candid Shots
Not all photos have to be staged, and in fact, the best ones often aren't. The most interesting and memorable photos tend to be those which are completely random and spontaneous. Aim to hone in on a slice of real life, not some artificially posed moment when people say "cheese". Candid shots are great for impromptu moments, and they give you the chance to truly capture the essence of the culture you're immersed in. Just be sure to respect people's privacy and sensitivities if you might be snapping strangers in the background.
4. Line Up the Perfect Shot
With today's smartphones and casual point-and-click digital cameras, it's often tempting to snap photos frenziedly without taking more than a moment to line up the shot. However, stopping a minute to frame the right scene can make a world of difference. You'll have a chance to wait for a clearer shot and avoid having any other people or items photobombing all of your pictures. Look out for messy telephone wires, a passing car or cluttery street signs that might take away from an otherwise lovely view.
5. Enhance Your Photos
Today's digital cameras often take some pretty impressive photos, particularly during good lighting. However, no amateur photographer let alone a professional should be without photo-enhancing software. Photoshop, Pixlr and similar editing programs allow you to tweak things like lighting, experiment with filters and touch up various areas of the photo that need some improvement. It's not that hard to learn how to fix backlighting, play with shadows, adjust contrast, crop, blur or remove red eye with some basic "digital darkroom" techniques. A few clicks can turn a mediocre shot into a good one.
6. Pay Attention to Timing
The best photos are often a result of a considerable degree of patience. For example, you may try to take a photo of lightning or a crashing wave, but you only have a fraction of a second to get the perfect shot. Pay close attention to timing when striving to get the best photos and snap away. After all, with today's digital cameras, you don't have to worry about running out of film. Many modern cameras allow you to take rapid-fire or burst shots in quick succession so you can capture just the right moment.
7. Use Panorama Mode
A panorama shot is a great way to get a whole overview over a landscape scene, whether it's a cityscape or rolling mountains. Panorama mode typically involves taking multiple shots following the directions on the camera. However, for best results, you'll really need a tripod with a built-in spirit level so you can accurately turn the camera to capture each part of the scene.
8. Focus on Details
Sometimes, the most interesting photos are those which emphasize the details of small objects, such as a bee pollinating a flower. Most digital cameras provide a macro function to help yield some amazing results. The macro mode allows you to magnify small objects to such an extent that you can get some stunning close-up details and present some unique perspectives and textures.
9. Watch Out for Wildlife
Almost everyone loves a great wildlife photo, but you don't necessarily have to go trekking around a savanna in South Africa or the Amazon Rainforest to get the most exotic animal pics. With the right gear and lighting, you can take some amazing photos at almost any zoo, park or nature setting. For shooting in the wild, however, use a telephoto lens, since this will allow you to focus better on distant objects – and there are some creatures you don't want to get too close to, even for a great shot.
10. Avoid the Clichés
Love them or hate them, selfies and other photography clichés certainly don't appear to be going anywhere soon. However, just about everyone who has been to Paris, for example, has a selfie in front of the Eiffel Tower. Ditto for those shots like holding up the Leaning Tower of Pisa with one finger. Such photos, typically shot in front of famous landmarks, have become laughably clichéd. Instead, try a different style, lighting or angle to get an original photo that truly stands out.
What other tips for better vacation photos can you share?