Public transportation is a quick and easy way to navigate through a major city. Thankfully, this type of mass rapid transit is also quite affordable, but you'll likely be packed inside a tiny subway car if you use the metro in any of the cities on our list. Here's a look at the busiest underground rail systems in the world based on the average daily and annual ridership.
1. Beijing Subway, China
Known as one of the cities with the worst traffic, Beijing residents have discovered the best way to get around this bustling city is on its busy subway system. Sure, residents are packed like sardines inside the tiny cars, but it's better than being stuck on the city's 50-lane freeway for hours on end!
The subway opened on Oct. 1, 1969, and its 22 lines and 370 stations averaged 3.66 billion trips in 2016.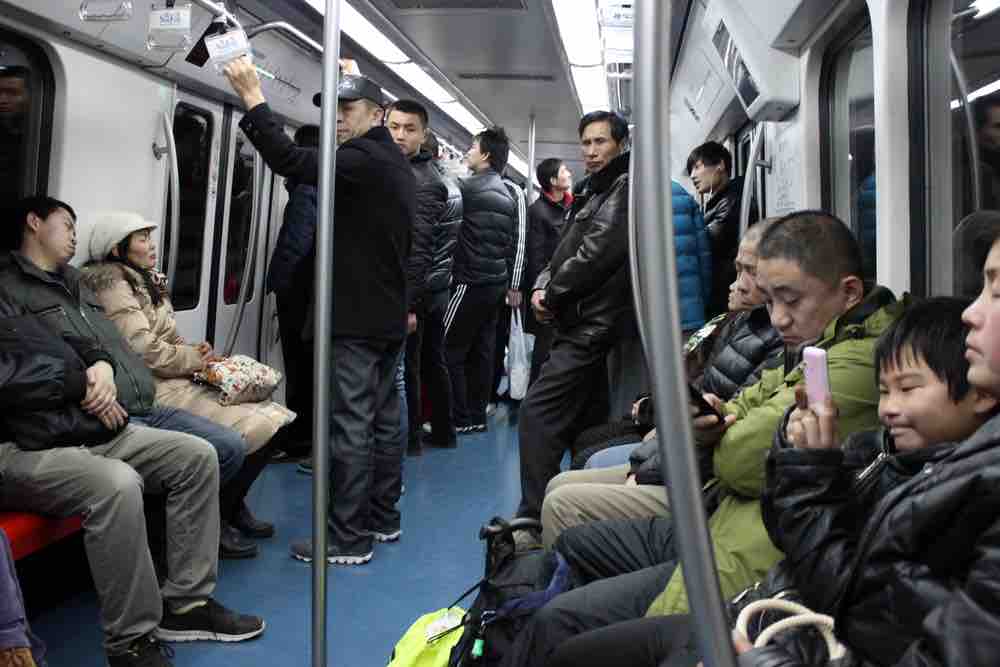 2. Shanghai Metro, China
China has made the list once again. This time, it's their Shanghai Metro station that's breaking records as one of the busiest metros in the world. This system is considered relatively new after being constructed in 1993. But since then, it has become the primary method of transportation for many of the residents in this populous city. It's 15 lines and 389 stations delivered 3.6 billion rides in 2016 alone.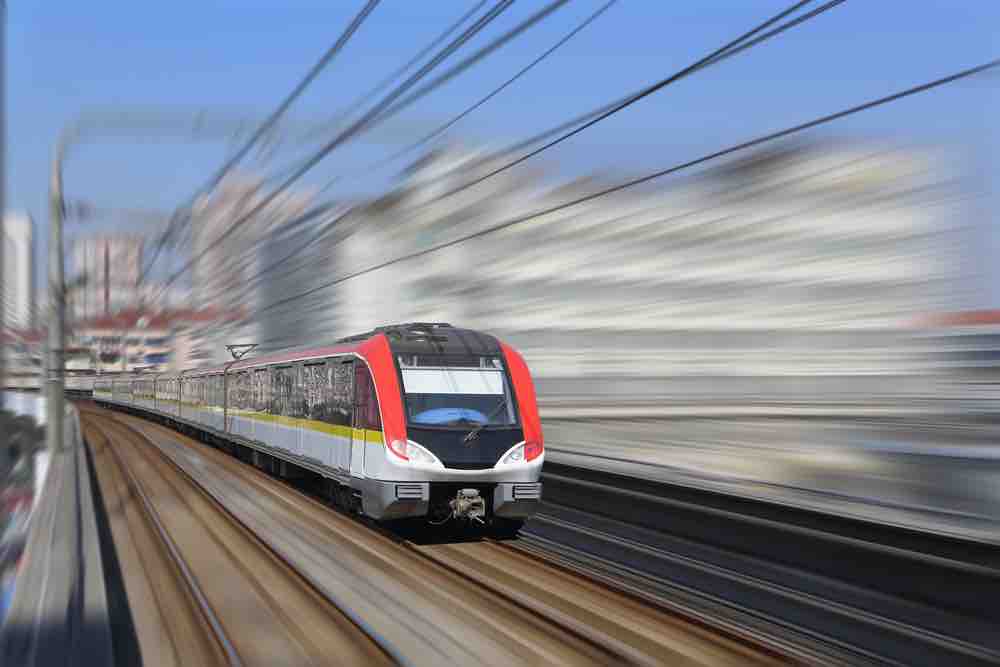 3. Tokyo Subway, Japan
With a population of 9 million and growing, it's no surprise that Tokyo made the top of our list of busiest subway systems. The capital city opened its metro in 1927, and billions of travelers have since used it as their main method of transportation. Signage is posted in English, Japanese, Chinese, and even Korean. This makes it easy for locals and visitors to make their commute easily. With 9 lines and 179 stations, data reported a total of 3.334 billion in ridership in 2014.
4. Seoul Metropolitan Subway, South Korea
The Seoul Metropolitan Subway consists of a light metro, a commuter rail, people movers, and 21 lines. The world's longest multi-operator metro system was constructed in 1974, and it was designed to accommodate travelers from all walks of life. LCD screens and signs display information in Korean, English, and the Chinese characters Hanja. In 2013, stats showed this system had an annual ridership of 2.619 billion.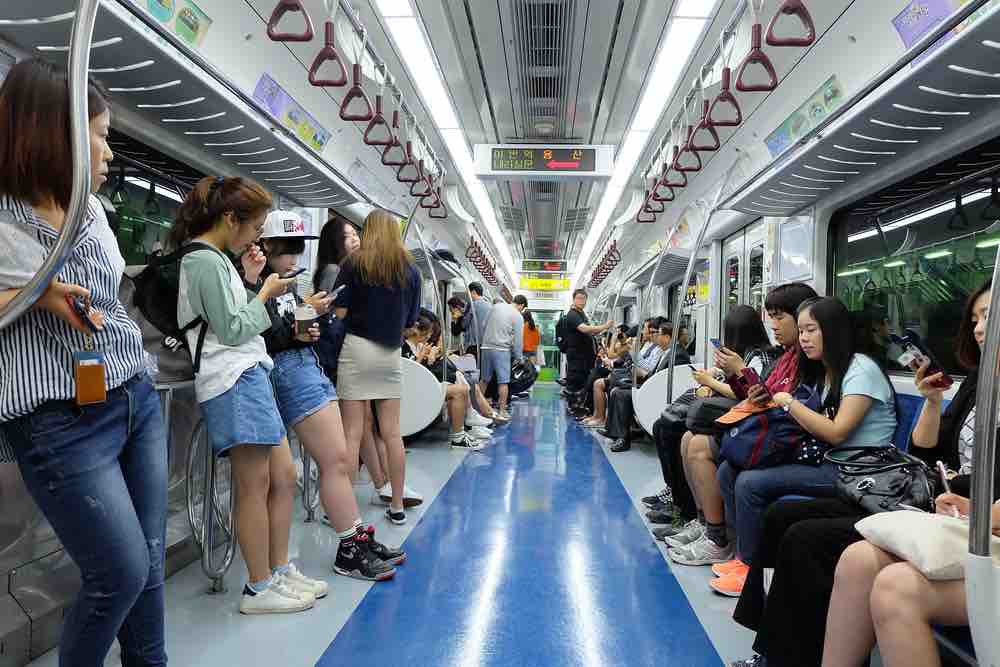 5. Guangzhou Metro, China
The Guangzhou Metro started out as a project in 1960 that was shot down by the city due to financial and technical issues. Finally, in 1997, the underground rail system was completed and ready to welcome its first travelers. Although it's not as busy as some of the other Chinese rail systems, its 13 metro lines and 231 stops had an annual ridership of 2.568 billion in 2016.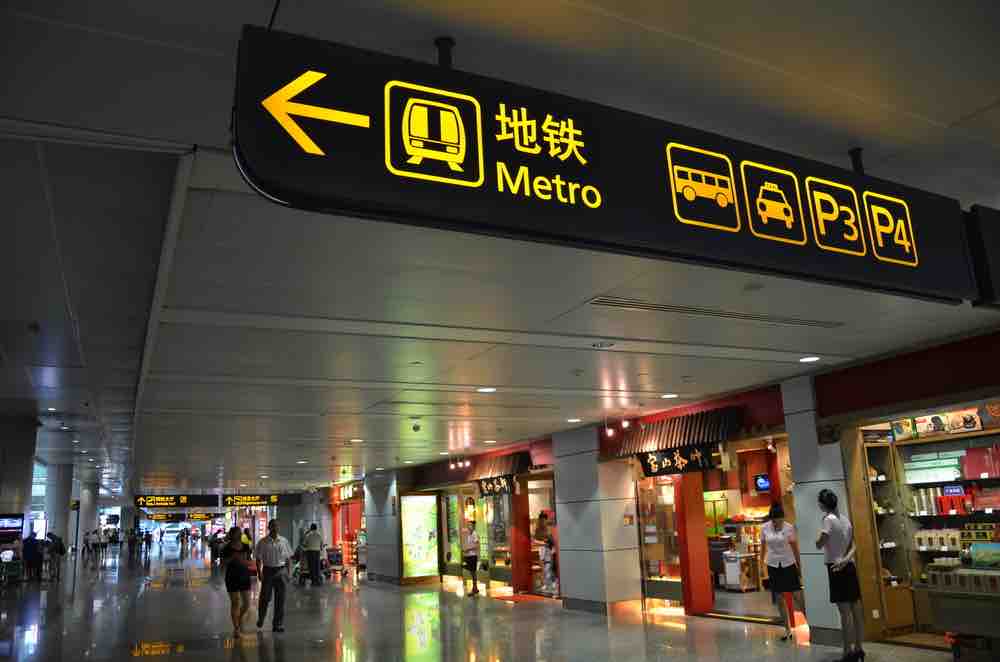 6. Moscow Metro, Russia
Europe's busiest underground railway system was designed in 1935 to accommodate those in the capital city and surrounding areas. The cars have evolved throughout the years, and they're now equipped with free Wi-Fi so passengers can surf the web, stream music, or get some work done during their daily commute…if they can find a seat on one of the busy cars, of course.
The ease of navigating the system makes it a favorite, especially among those who are looking for a connection to the city's Monorail. But after battling other passengers for some elbow room, we wouldn't be surprised if commuters needed to ease the stress of their hectic day on the subway by downing a couple shots of vodka as soon as they step off the platform.
In 2016, the rail system had an annual ridership of 2.378 billion passengers on its 14 lines and 244 stations.
7. New York City Subway – NYC
New York City Subway, one of the world's oldest metro stations, was first opened in 1904. It's the preferred transportation option for city dwellers who travel amongst the four boroughs. The subway cars have become synonymous with the street performers who serenade travelers and the occasional hilarious hijinks that occur during late night hours. The colorful passengers make the subway city what it is today, so it's not shocking that the system saw an annual ridership of 1.757 billion in 2016.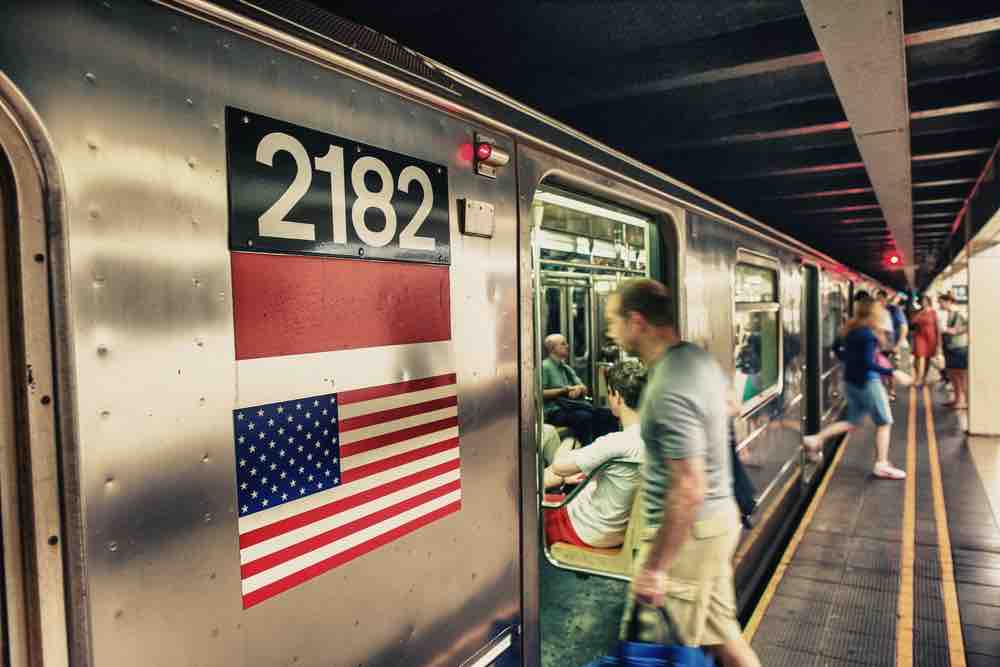 8. Mexico City Metro, Mexico
On Sept. 4, 1969, the Mexico City Metro opened up to begin serving the metropolitan areas of the capital city. Traffic jams have long plagued residents of this city who have cited 1-2 hour commutes just to travel between neighboring cities, so the metro is a great alternative. If you don't believe us, just ask the passengers who made up the 1.605 billion rides in 2016.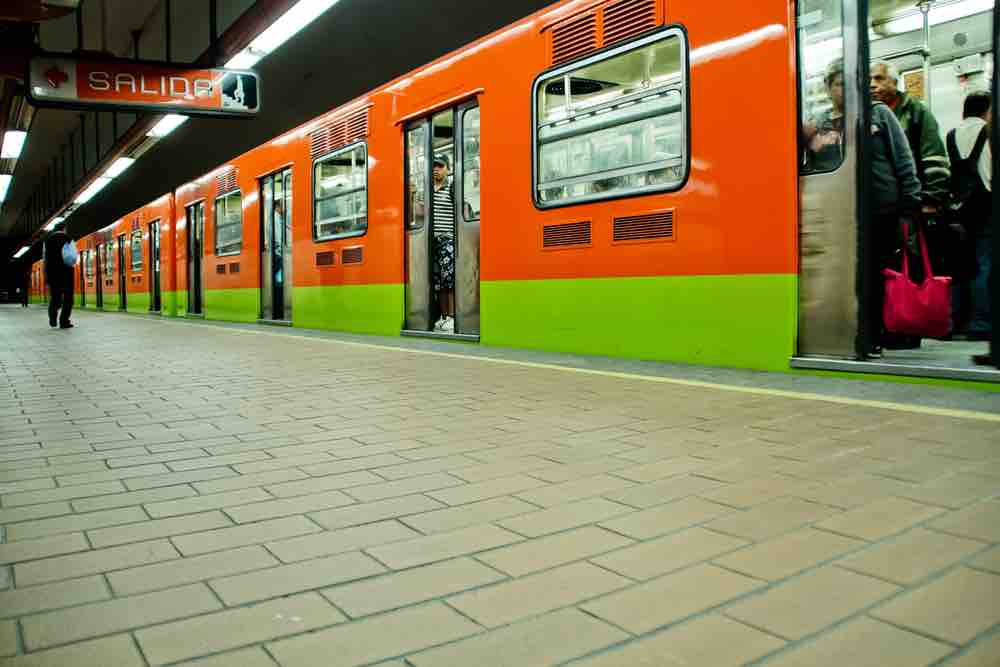 9. The MTR Hong Kong, China
In 1967, the MTR in Hong Kong began construction to help alleviate the sudden surge in traffic and road congestion. Once it was completed, the rail system included 11 heavy rail lines, 12 light rail lines, and a total of 161 stations combined. In 2013, data concluded a total of 1.6 billion rides.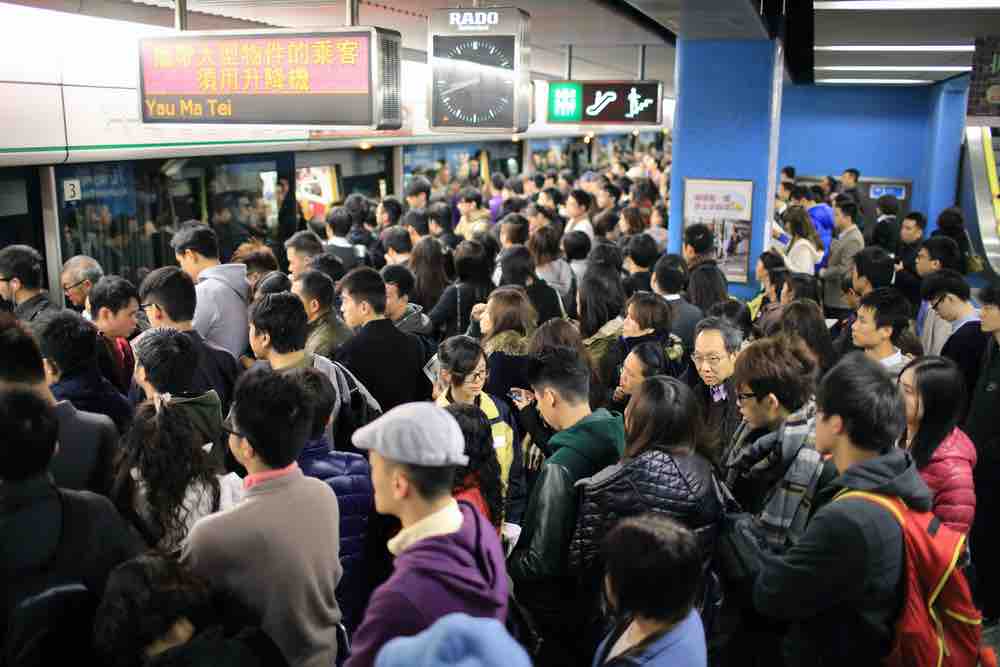 10. Paris Metro, France
After Moscow, Paris Metro is the second busiest rail system in Europe. Opened in 1900, the metro's 16 lines and 303 stations have been whisking passengers underground through the city's downtown and urban areas. In 2013, it recorded an astonishing 1.541 billion rides.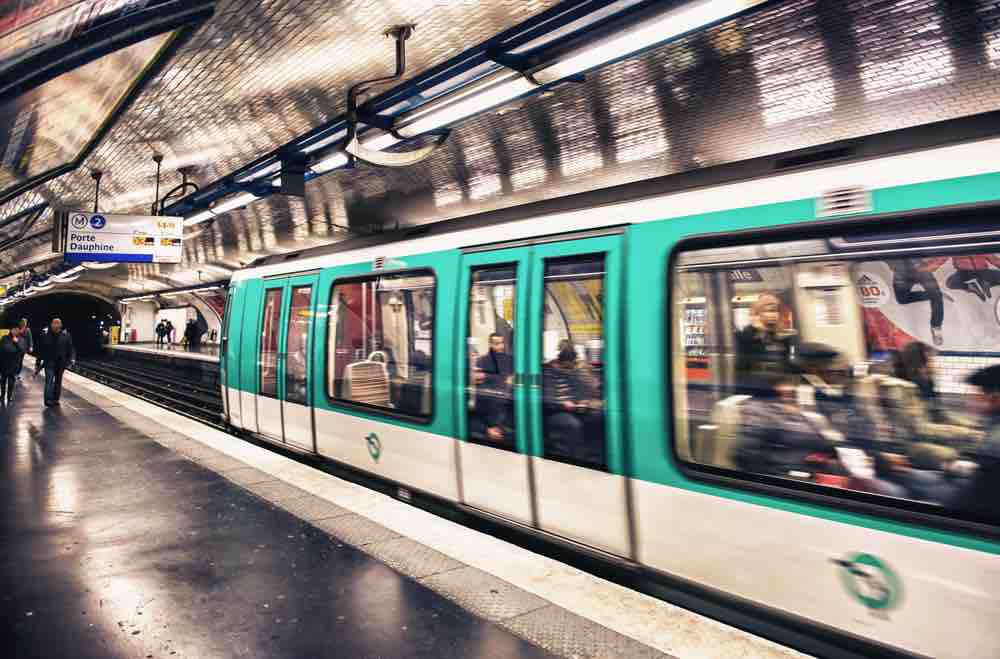 11. London Tube
The London Underground, affectionately known as the Tube, is the oldest rail system in the world. It was built in 1863, and it continues to be a popular mode of transportation, as well as one of the city's most prominent landmarks. It was even paid homage to as the backdrop in the 'Mind The Gap' level of the video game, Call of Duty: Modern Warfare 3!
In 2016, the annual ridership hit 1.379 billion, and it continues to rise year after year.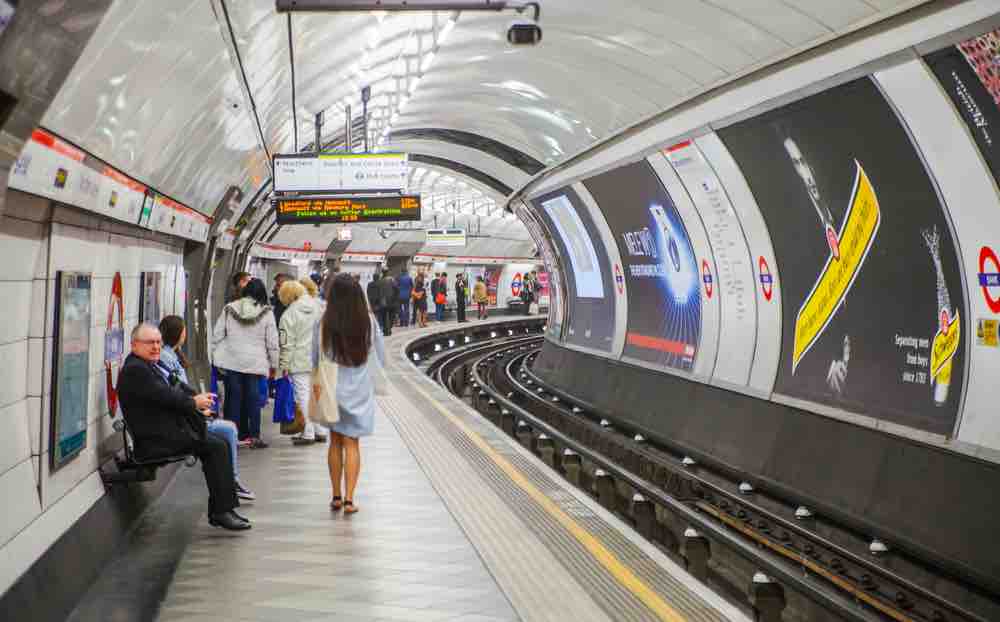 12. São Paulo Metro, Brazil
Passengers getting shoved inside cars and practically sitting on top of each other inside a subway doesn't just happen in Asia. Brazil also has a pretty packed metro system in the financial hub known as São Paulo. Each day, millions of rides are logged, and by millions, we're talking 4.6 million in 2014! In that same year, this busy metro system also saw an annual ridership of 895.6 million even though it only services within the city's limits.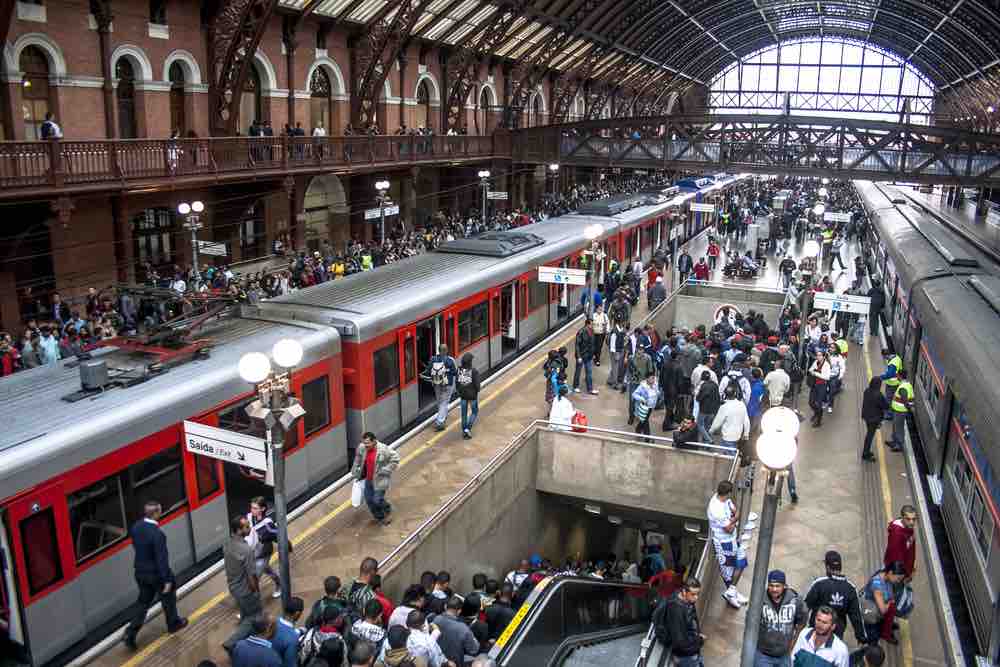 13. Osaka Municipal Subway, Japan
In May 1933, the Osaka Municipal Subway was opened to service the third-largest city in Japan. Based in the commercial district of this port city, the railway has 8 lines, with its Midōsuji Line from the business district of Umeda to the shopping area of Shinsaibashi being its busiest. In 2013, the metro recorded an average of 2.464 million rides.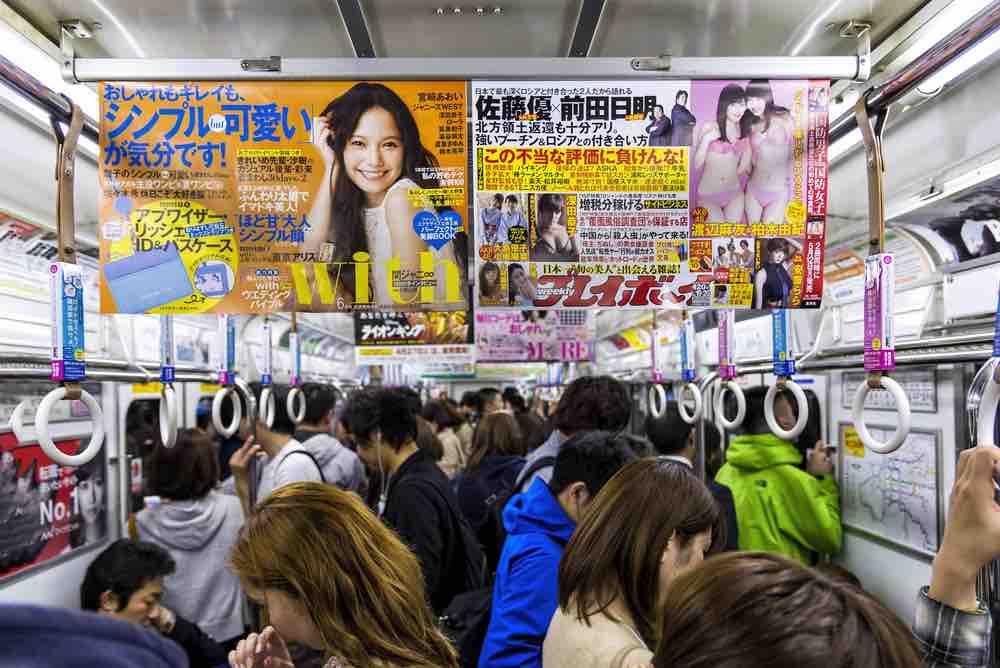 14. Mass Rapid Transit Singapore
The MRT Singapore celebrated its 30th birthday in November 1987, and this busy metro system has grown rapidly since its inception, causing it to now be known as the "backbone" of Singapore's public transportation system. A few of its 5 lines are complete with some pretty spiffy amenities, including retail shops, convenience stores, kiosks, automatic teller machines, and supermarkets. It's no wonder 3.1 million riders used the MRT on average in 2016.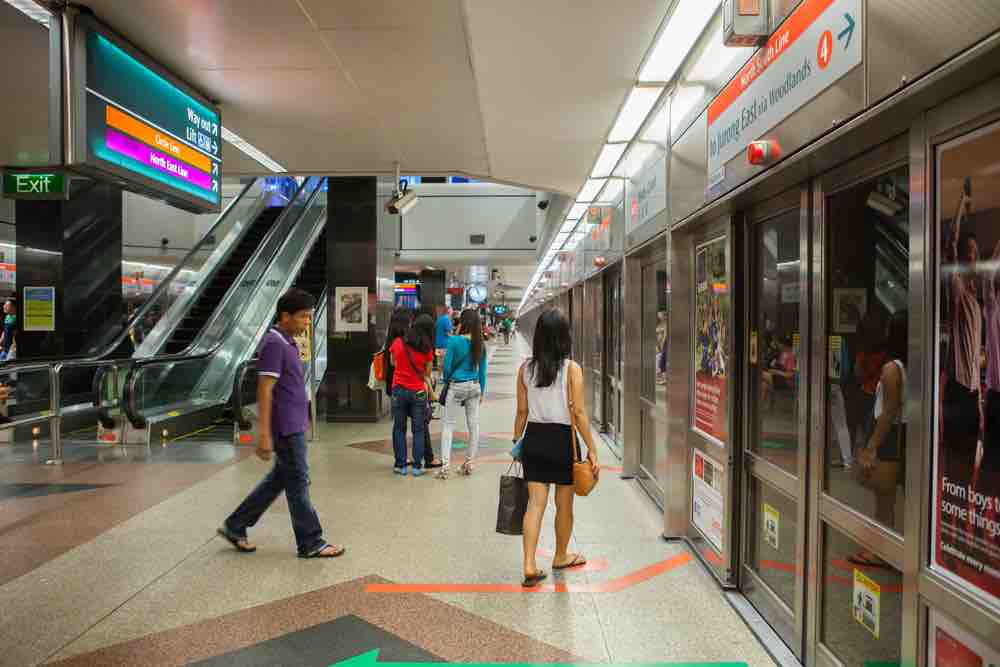 15. Saint Petersburg Metro, Russia
You haven't seen a luxury subway system until you step foot inside the underground palace known as Saint Petersburg Metro. The vivid and decorative walls, arches, and flooring were designed using inspiration from Stalinist Architecture back in 1955. Travelers find the 5 lines to be easy to navigate, thanks to signs posted in the Roman Alphabet and the Cyrillic.
This metro system is still a work in progress, with 4 additional lines and 59 stations still in the works. As of right now, the city's busy subways had a total of 763.1 million rides in 2014, but we definitely expect that number to increase as the system expands in the upcoming years.