Ideally, when we picture the incredible luxury in which the rich spend their time, we're probably best served by summoning up a small, but polite measure of revulsion, and being grateful that when we're afforded some leisure we can do so. Even if it doesn't involve a personal helicopter or a yacht. Sure, we should all be happy for what we're able to get . . . yada yada yada, but it's human nature to be just a little bit green when you encounter someone who has the extra cash to live their life with a few more bells and whistles. They may not amount to serenity or happiness, but it seems that inner peace would be a little bit easier to focus on, when you could do so from the cockpit of your own submarine. Here are some of the craziest expectations, most popular locations, and insane toys that the rich think about when planning their vacations.
1. That Submarine Thing Is No Joke Either
Yachts get all the attention, but the real cutting edge in insanely crazy things you totally need is the "submersible yacht" from companies like Migaloo Submarines. The two-story design is 377-feet long and comes with a helipad, swimming pools, eight VIP suites, a personal movie theater, and, of course, tons of ways to check out the sights below water. According to the company, the yachts they custom-build and sell can dive to the same depths as a US Navy Virginia Class submarine (aka, about 800 feet). If you've got a mere $2.3 billion, Migaloo will be happy to get going on construction.

2. They Take the Internet With Them Everywhere They Go
Some interviews with experts who cater to the ridiculously wealthy have indicated just how much effort goes into the planning stages of a rich person's vacation. If someone with endless funds is headed to a tropical island that's extremely remote for example, they might send an assistant ahead of them to ensure the installation of an IT infrastructure so their phone and computer will work when they arrive. It allows them to "get away from it all" without leaving Netflix and Instagram behind.
3. Bask in Your Own Richness at the Burj Al Arab Hotel
The resort hotel in Dubai charges $1,000 a night at a minimum to its guests, who are allowed the use of such extravagant bonuses as caviar facials and 4-carat gold iPads. Guests arrive by either chauffeured Rolls Royce or helicopter (your choice). Each floor has a dedicated reception area, the hotel has its own specially-made brand of wine, amenities are exclusively done by Hermès, and there are nine restaurants and bars there, including one underwater restaurant. And that's just the tip of the iceberg.
4. Get Close to Nature in Cottar's 1920's Camp
In 2009, Brad Pitt and Angelina Jolie (hold back the tears please) rented out the entirety of Cottar's 1920's Camp. Don't let the name fool you, this camp is state-of-the-art. It's got its own 6,000 acre conservancy complete with a landing strip. The Camp has ten "tents" that include in-suite bathrooms, living rooms, and fireplaces. Guests are allowed up-close interaction with the local wildlife, as well as the indigenous Masai community.
5. Charter a Mega Yacht, a Steal at Just $200,000 a Week (For Starters)
Even billionaires know that it's just a little bit silly to maintain a super yacht all year round. That's why some companies have begun to specialize in renting yachts to the super rich. Some of these specimens can house 12 guests, 26 staff members, and all the toys you'd want from a luxury vacation – from jet skis and Jacuzzis, to spas and complete gyms.
6. By the Numbers, the Rich Buy Vacation Homes in Côte d'Azur
The French Riviera is the world's most popular spot when the super rich are looking to buy a vacation home. A typical five-bedroom home in Côte d'Azur runs about $28.5 million, meaning that it's not just a vacation spot, it's a leisure enclave … whatever that means. The region is home to tons of celebs, like Elton John, Bono, Rod Stewart, Jay Z, Ringo Starr, Roger Moore, etc. Pink Floyd even recorded an album in the region in 1979.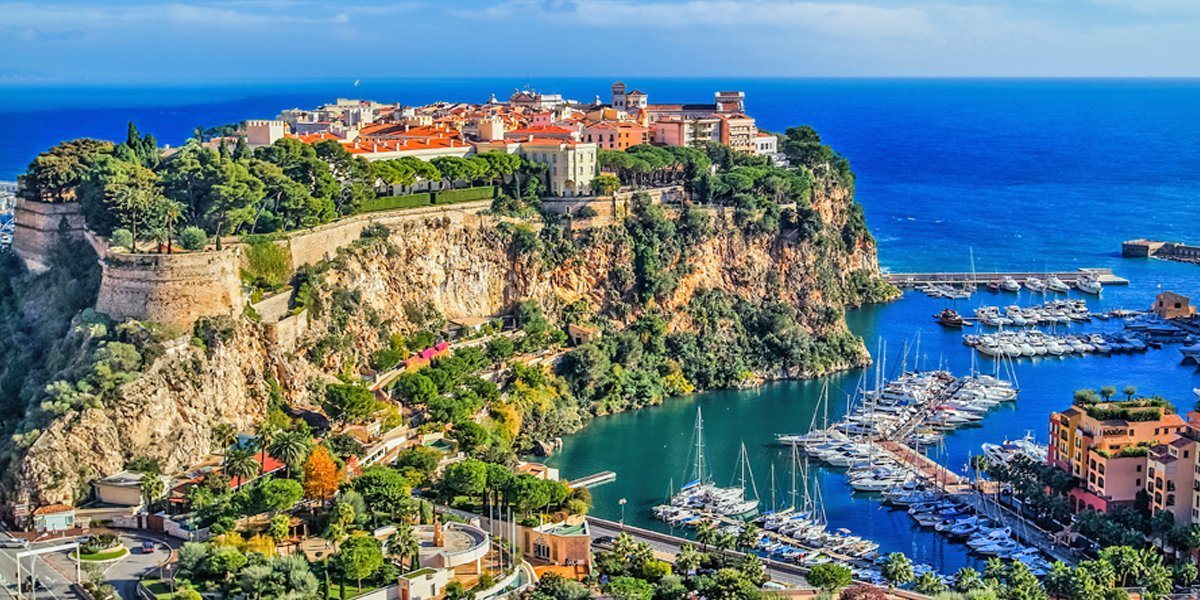 7. Bringing the Entourage Is a Must
When the super rich head out for a vacation, they bring the people they're used to seeing around them. That means transporting their entire entourage. One industry insider explained that a typical family could bring more than twenty staff members with them on vacation. One anecdote saw a particularly fashion-conscious client fly in an additional staff member whose purpose was bringing in three pairs of shoes because, "none of the shoes [the client] had brought quite matched an outfit she intended to wear."
8. When It's an Island Stay You Need, Head to Necker Island
Created by Virgin Mobile's Richard Branson, Necker Island is a private resort located in the British Virgin Islands. The entire 74 acres can be rented for $45,000 a night, and comes complete with a charter submarine, sailboats, tennis courts, the opportunity to swim with dolphins, spa treatments, clubs, restaurants . . . you know what, basically just imagine every possible amazing thing you could think to do on your own private island, and it's probably at Necker Island provided you can afford the stay. If you're looking to share (like a peasant), villas on the island can be rented for $27,000 a week.
9. For Winter Getaways, it's Aspen or Bust
On the level, there are plenty of ski cities in the United States with perfectly suitable powder. However, if you really want to take things to the next level, then Aspen is the only place you can choose. The entire town is essentially a ski resort that's been redesigned in recent years, to cater to an exclusive clientele who come to the Colorado town for the world-class winter sports, as well as the Rodeo Drive-level shopping and five-star eateries.
10. It's About Leaving Home Without Actually Leaving Home
More than anything, it seems that the super rich do what they can to bring with them all the familiar comforts of home, no matter the cost. They'll enlist an entire army of professionals in order to ensure that the scenery around them changes, without losing any of the frills of living wherever it is they normally live. It seems that there really is no place like home.