We all have stories of annoying flight delays, lost baggage and mixed up hotel reservations that we relay like travel nightmares to friends and family. Put in perspective, these petty snafus are mere inconveniences compared to some real "worst vacation ever" tales out there. Of course, we would never really advocate forgoing the adventure of travel just because mishaps can happen. After all, accidents occur at home, too. But these eight hellish holiday stories will make you shudder. While everyone lived to tell the tale, these are experiences nobody wants on their bucket list.
1. Beware of Lofty Thrills
Sidney Good and Alexis Fairchild were two 17 year olds from Indiana vacationing in Panama City, Florida on July 1, 2013. Like many fun-seeking tourists, they thought they'd treat themselves to a parasailing ride. There were high winds, so the operator tried to lower the girls down to safety. However, the rope snapped and the girls were left free-floating at the mercy of the gale, like a feather in the breeze. Onlookers watched in horror as the screaming girls headed straight for an apartment building. They crashed into a balcony, ricocheted onto another building, bounced onto some power-lines then slammed into a parking lot, shattering a windshield upon landing. Sidney suffered a cracked vertebrae and some brain trauma that has led to permanent vision impairment. Alex broke her back, had head trauma and suffered serious lacerations. The incident sparked outrage over lax safety regulations for water sports companies.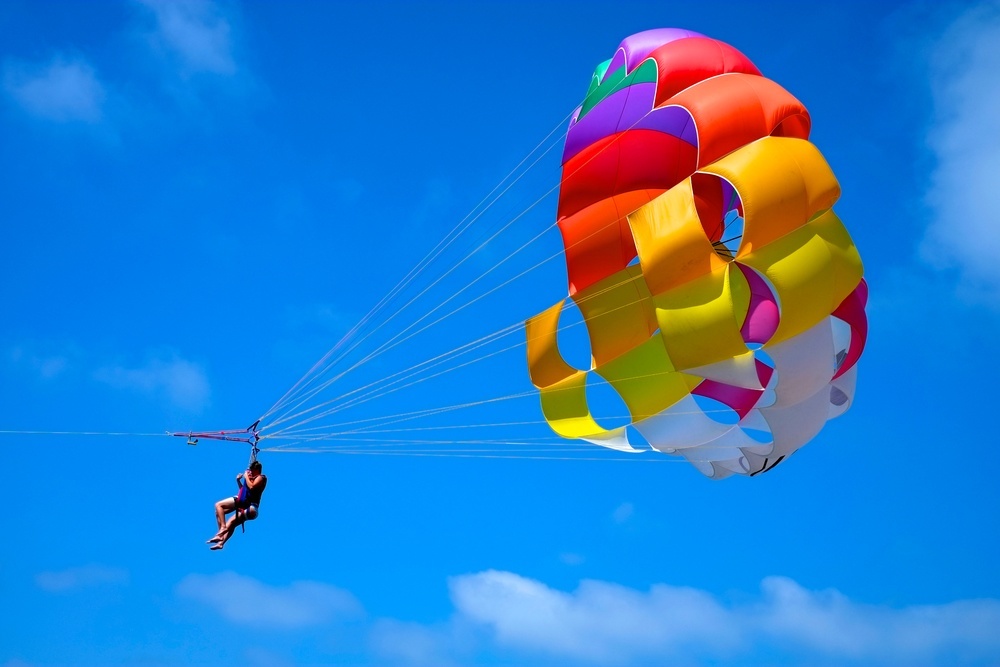 2. Eeriest Earache Ever
This one might mess with your head. A 27 year old British tourist, Rochelle Harris, took a vacation to Peru in 2013. On the flight back, she experienced a strong headache with shooting pain down her face. She heard strange crackling noises and had some discharge coming from her ear. When she got home, she went to her doctor, who assumed it was a run-of-the-mill ear infection. However, upon closer examination, it was discovered that she had eight wriggling maggots lodged in her ear canal. She recalled walking through a fly swarm while hiking in Peru and swatting at a pestering one that was buzzing near her head, but didn't think much of it. It turns out a "New World screwworm fly" (Cochliomyia hominivorax) had gotten in there and laid some eggs. The larvae hatched the next day and started munching a half-inch hole in Harris's ear canal. Egads, flesh-eating worms were making a meal of her inner ear! Can any of these other hellish holiday stories top this?
3. Wrong Place, Wrong Time
What are the odds? Once is too much. Twice is unheard of. But three times? British couple Jason and Jenny Cairns-Lawrence may just be the world's unluckiest twosome – or perhaps the luckiest, depending on how you look at it. They have been at the scene of the three highest-profile terrorist attacks of recent times. They were in New York City during the 9/11 attacks on the World Trade Center. They happened to be on a London double-decker bus during the 7/7 suicide bombings which killed 52 people and injured 700 more. The next year they took a holiday in Mumbai, when terrorists went on a shooting rampage, leaving 164 people dead. Thankfully, they weren't personally injured in any of these incidents, but their bad timing is uncanny.
4. Lost in the Amazon
In 1981, 22 year old Yossi Ghinsberg had wrapped up two years of Israeli military service and decided to go on an extended backpacking adventure in South America. He met up with three other travelers, and the four of them naively embarked on an ill-fated journey through the Bolivian rainforest. Weeks in, the young men found themselves tired, hungry and hopelessly lost. Tensions led to the group splitting in two. A makeshift raft Ghinsberg and his buddy had made crashed down a waterfall, separating the two. Lost and now completely alone in the Amazon, Ghinsberg grew even more emaciated, desperate and despondent. He survived encounters with a jaguar, fire ants, a flood, venomous snakes and more. As it happened, his rafting partner had survived the waterfall incident and had been searching for his lost friend on a Bolivian boat. After some time, determining that their efforts were futile, the search party decided to turn back. Out of all the places in the Amazon jungle to randomly turn their boat around, they picked the very spot where Ghinsberg had collapsed unconscious. He turned this harrowing tale of survival into the bestselling book, Lost in the Jungle. Sadly, the two other backpackers were never seen again and are presumed dead.
5. There's a Reason They Make You Sign a Waver
Bungee jumping is an adventurous thrill that many travelers seek around the world. One of the most scenic spots to do this is in Zambia, where jumping off the Victoria Falls Bridge against the backdrop of the magnificent waterfall is a daredevil's dream. That dream turned into a worst nightmare for 22 year old Australian Erin Langworthy back in 2012. Yep, the cord snapped, and she went free-falling 364 ft (111 m) into the croc-infested Zambezi River below. She blacked out and was swept down the raging river, ankles still bound by straps, and then managed to cling to rocks for about 40 minutes before staff could rescue her. It took over five hours to reach the nearest clinic in Zimbabwe. Remarkably, she only suffered a partially collapsed lung and head-to-toe bruising. Two weeks later, she returned home with one of the most hellish holiday stories imaginable.
6. Vow Never to Return
A Swiss couple took a dream vacation to the Maldives to renew their marriage vows at a swanky resort. The lovely ceremony went off without a hitch, until clips of the nuptials were posted on YouTube and people who spoke the local language pointed out that the celebrant was actually pelting them with insults. Rather than delivering a blessing, the smiling man was hurling insults such as "infidel" and "swine" at the happy couple, assuming they would be oblivious to his prank. Not only did the hotel apologize profusely, the Maldives' foreign minister expressed his shock and dismay at the incident.
7. Spelunking Gone Wrong
Caving can be a fun sport for the family, but certain basic safety precautions are necessary. In June 1990, widower Gary Lutes took his sons, 13 year old Buddy and 9 year old Tim, on a spelunking adventure to West Virginia's New Trout Cave. He was prepared with a pack of food, water and spare headlamps, but he foolishly left it behind when they reached "The Maze", an area of jagged rocks that was a little tight to maneuver with the pack. He thought they'd backtrack to retrieve the supplies before their current headlamps burnt out. Unfortunately, the boys' headlamps went dark shortly thereafter, and their attempts to backtrack to the pack got them lost. Lutes' headlamp then died and the family was plunged into total darkness. For five horrific days, they had no food, no water and no light. They began coughing up cave dust and hallucinating with dehydration. Luckily, someone noticed that their car had been parked for several days and notified authorities. The rescue team said the family broke the cardinal rules of caving: always carry three sources of light each, and always tell someone where you are going and when you will return.
8. Floating Petri Dishes
This one's not about one specific holiday from hell, as plagues of norovirus impact countless cruises. From 2010 to 2015, Celebrity Cruises and Princess Cruises have reported 15 outbreaks each while Royal Caribbean and Holland America have reported 10 each. Granted, only a fraction of passengers and crew are affected when you factor in the hundreds of thousands people on the high seas these days. But if you happen to be on a beleaguered ship or, god forbid, afflicted with this highly contagious gastro-bug yourself, you'll no doubt be telling hellish holiday stories for years to come. The vomiting and diarrhea symptoms are bad enough on land, but being stuck on a boat on the rolling ocean certainly doesn't help matters. The wildfire speed at which these outbreaks spread throughout a ship is alarming.