Enough funds and the feeling of wanderlust are all a traveler needs to visit any location in the world, right? Wrong! It's easier than ever to reach the ends of the Earth today. However, there are still some forbidden places that you'll likely never lay eyes on for one reason or another. Whether they are secret government bases or their conditions are too treacherous for the average visitor to navigate through, here are 18 forbidden places that will remain off-limits to most of us.
1. Ilha de Queimada Grande – Snake Island, Brazil
If you want to come in contact with a plethora of venomous snakes, Ilha de Queimada Grande, also known as Snake Island, is the place for you! For the rest of us, we'll want to avoid this place at all costs, especially since it houses an estimated 4,000 creepy, slithering snakes who have completely overrun the entire Brazilian island. Visits to Snake Island are banned by the government, and researchers are the only ones who are brave enough to venture onto the land to study the reptiles, including the infamous Golden Lancehead whose venom can eat through flesh. *Shivers*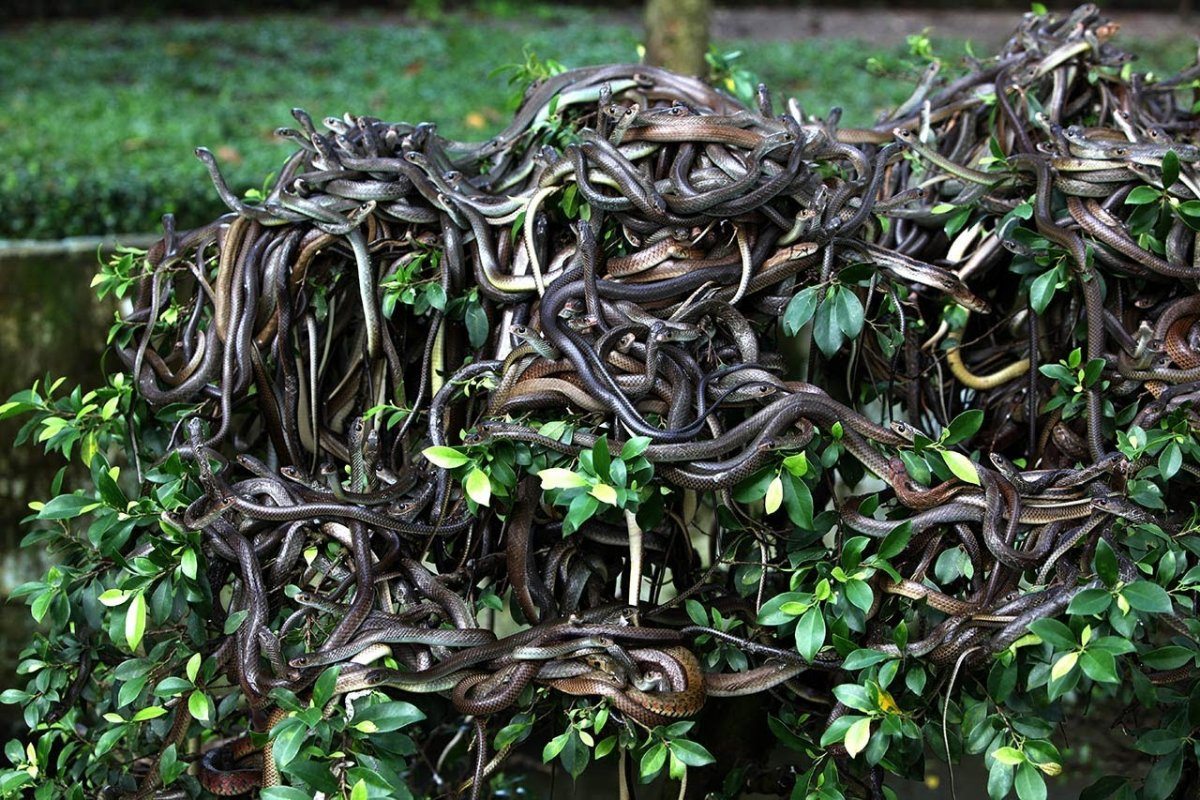 2. Mount Weather, USA
A high-security federal government facility along the Loudoun-Clarke County border in Virginia, the Mount Weather Emergency Operations Centre is a major reallocation site for the highest level civilian and military officials in case of a national emergency. Built during the Cold War as a relocation site, the facility consists of two parts: the above-ground FEMA complex and the 600,000-square-foot underground facility. Mount Weather actually has its own security system, its own leaders, its own police and fire departments and even its own laws. This underground bunker includes a hospital, crematorium, dining and recreation areas, sleeping quarters, reservoirs of drinking and cooling water, an emergency power plant, and a radio and television studio which is part of the Emergency Braodcasting System. So what exactly does the US Government know that the rest of the country doesn't?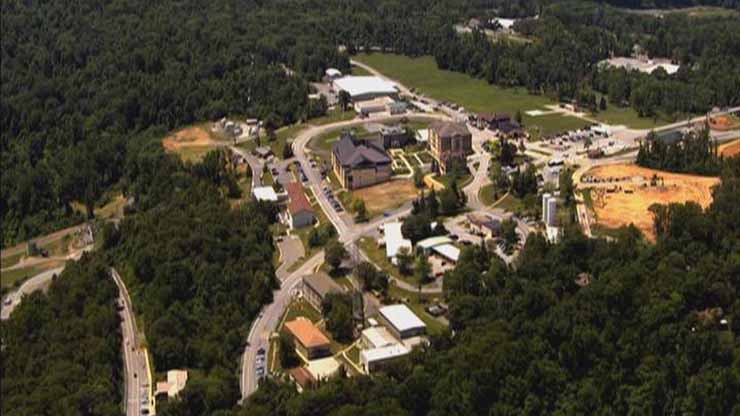 3. Bank of England Vaults, United Kingdom
The iconic Bank of England on Threadneedle Street in London was founded in 1694 and now houses a fifth of the world's gold, estimated at a value of $248 billion as of 2016. Cha-ching! Tourists to London may want to visit this site, but it isn't your average bank. Photos of Queen Elizabeth II and Prince Philip perusing the rows of over 400,000 shiny gold bars stacked on top of each other have been published in the press, but if you have dreams of taking a tour of the underground vault that was built in the 1930s, you're out of luck. For obvious reasons, only a few well-trusted bank employees have access, and unless you're a royal, you'll have to settle for taking a virtual tour from the comforts of your home instead.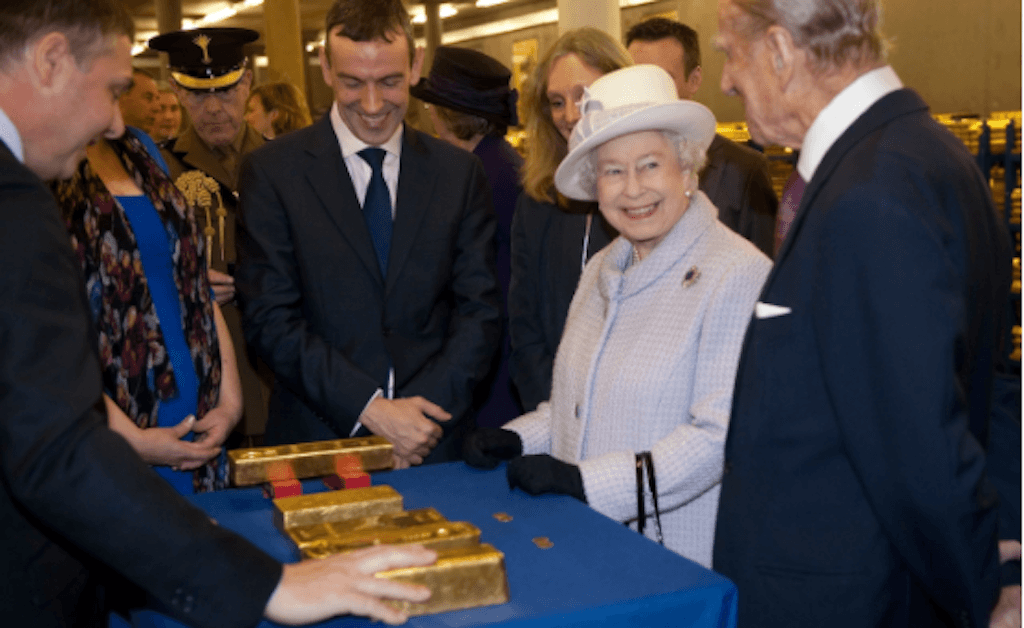 4. Big Ben – Heard Island, Indian Ocean
Between Madagascar and Antarctica within the Indian Ocean is the remote territory of Heard Island. The 368-square-mile land mass consists of icy glaciers and Big Ben – a volcanic massif that has been experiencing activity at its cone since 1881. An eruption was recorded as recently as February 2, 2016, and since the volcano remains active and the weather on the remote island is consistently poor, this is one place visitors couldn't visit even if they tried.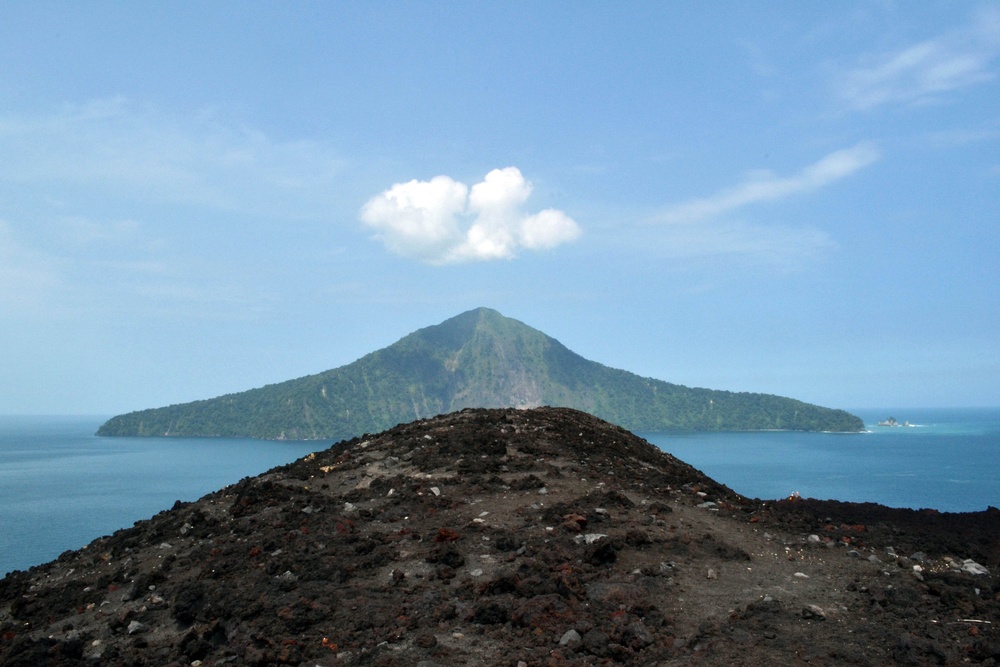 5. Area 51, Nevada
One of the most well-known forbidden places in America is Area 51 – the top secret military base in southern Nevada. Visitors to nearby Las Vegas usually attempt a day trip over to this forbidden area, but make sure your gas tank is filled. Not much is known about the base, except that the government is determined to keep all visitors behind its gates, although one couple was even married at that same famous gate! Those who've tried to gain access to scour the alleged alien remains and wreckage from spaceships they're convinced the government is hiding have been greeted by armed officials and sometimes carted off to jail for trespassing.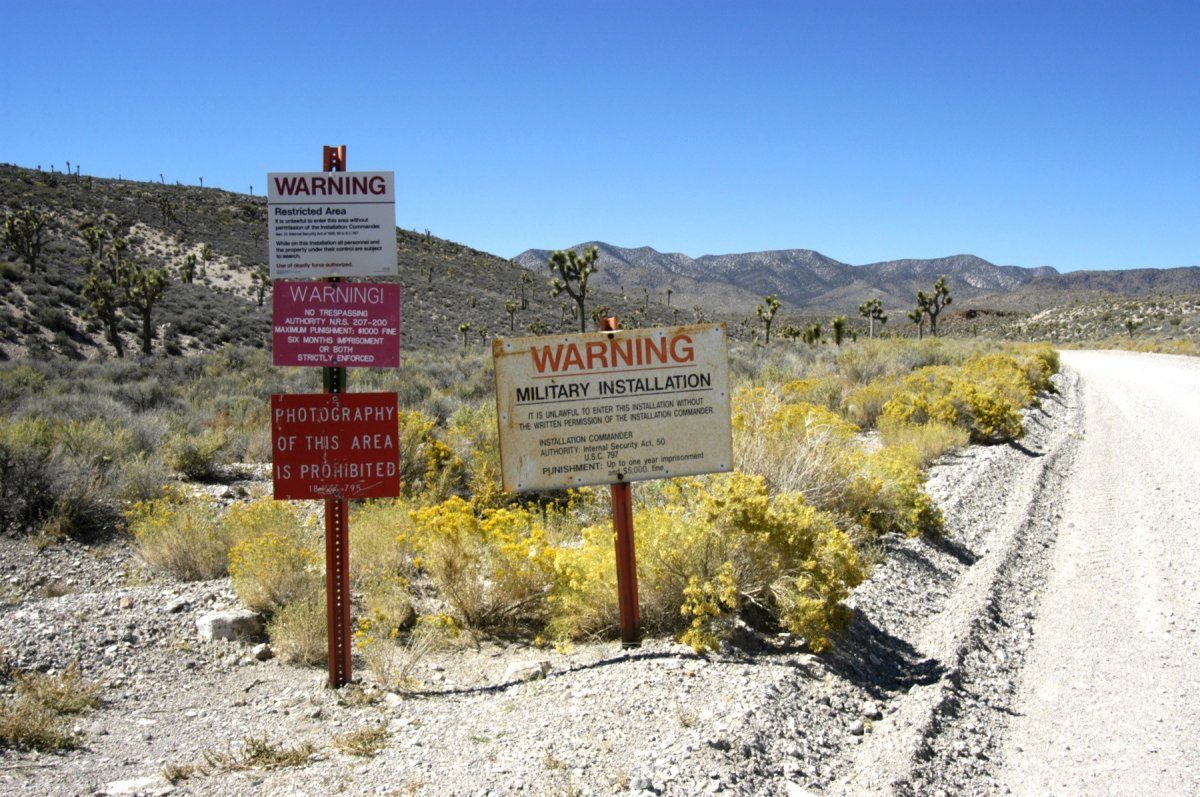 6. North Sentinel Island, Bay of Bengal
North Sentinel Island isn't like the other idyllic islands floating in the Indian Ocean. If you think you're getting a more remote Mauritian vacation, well you and your partner could be in for a surprise. Don't get us wrong, you could definitely travel to North Sentinel Island in the Andaman Islands, but proceed at your own risk. This island in the Bay of Bengal is inhibited by an indigenous group called the Sentinelese, and they're not too welcoming to outsiders. Although the island is encircled by thick coral reef, making it almost inaccessible by boat, two fishermen managed to bring their boat too close to the heavily forested land in 2008 and were murdered by members of this pre-Neolithic tribe.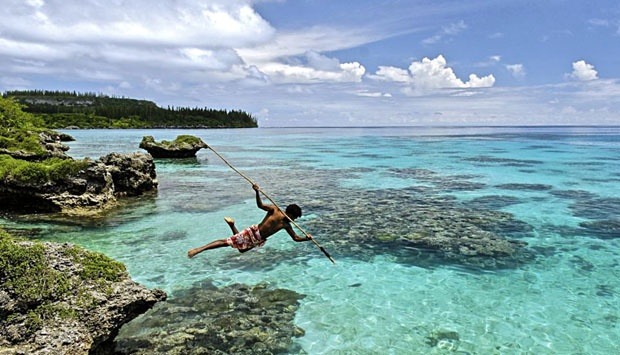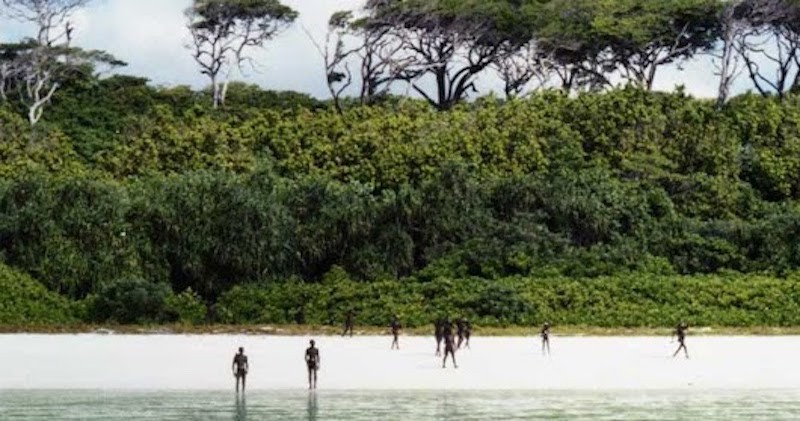 7. Lascaux Caves, France
There was once a time when the Lascaux Caves in France were open to the public. However, after lichens and crystals began to form on the walls and a fungal outbreak occurred, the caves were closed in 1963. Only a handful of scientists are able to tour the caves and its Paleolithic paintings for a few days each month, but thankfully, replica caves were constructed for visitors to enjoy. So, although you won't be able to see the actual paintings that are an estimated 17,000 years old, the replica is just as good as the actual UNESCO World Heritage Site.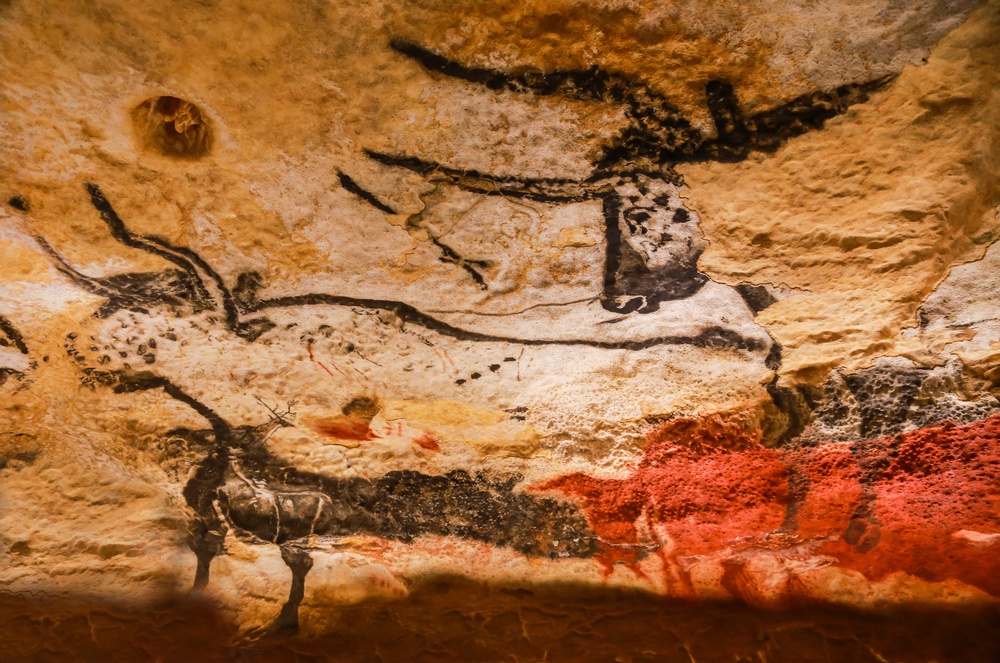 8. North Brother Island, New York
There's a secret island just 4 miles from the Bronx, N.Y. but don't get it confused with the NYC weekend-escape destination – The Hamptons. It's called North Brother Island, and the 22-acre land was once used to quarantine those suffering from smallpox and tuberculosis. It also housed Mary Mallon – historically known as Typhoid Mary – the woman who was believed to be the carrier of typhoid fever.
North Brother Island is completely abandoned and mostly off-limits unless you receive permission from the City Parks Department and sign a bunch of liability waivers agreeing not to blame them if you get hit by a falling brick or come in contact with asbestos. So, on that note, we'll go ahead and scratch this destination off of our bucket list.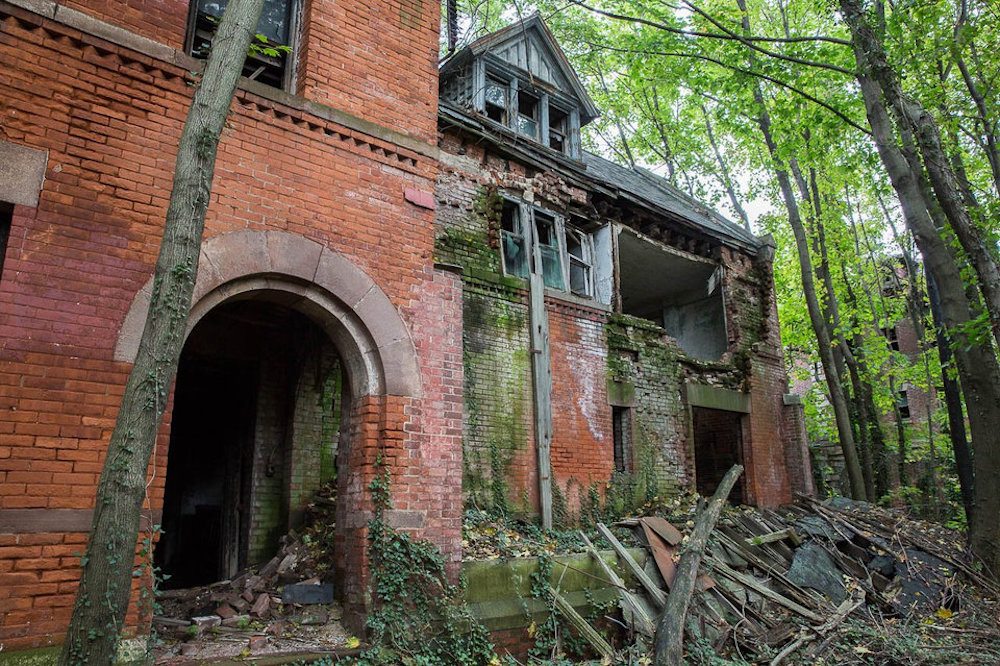 9. Room 39, North Korea
If you wish to visit North Korea for some reason (and really, why would you even do that?) you'll be facing a lot of restrictions on where you can travel within the country. One place that's completely off-limits is the Central Committee Bureau 39, commonly referred to as Room 39. Most people are clueless about what really goes on in this building that was originally founded by the first Supreme Leader of the Kim dynasty, Kim il-Sung. But many suspect it's the manufacturing hub for counterfeit money, a marketplace for methamphetamines and viagra, and an alleged location where NK can commit insurance fraud in foreign countries. Basically, this is the spot where a bunch of illegal activity is conducted, but is anyone really surprised?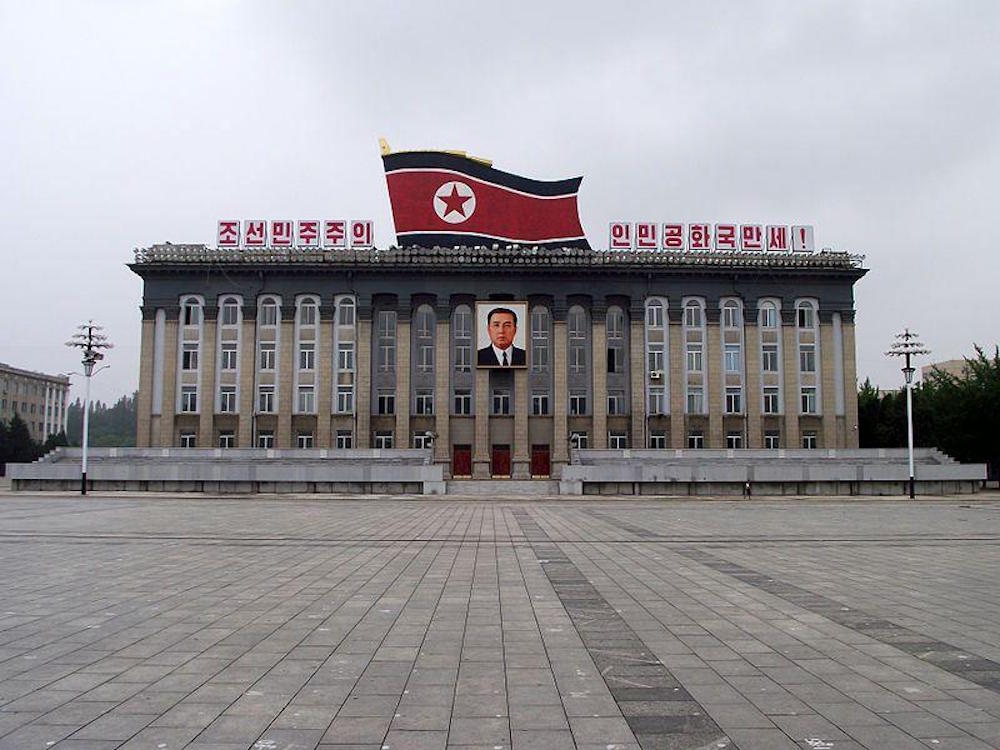 10. RAF Menwith Hill, United Kingdom
There's some absolutely creepy stuff going on at RAF Menwith in North Yorkshire. The outside of this compound looks pretty bland and unassuming, but behind its gates, the U.S.-owned building is reportedly used to monitor private conversations around the globe. This eavesdropping center has become a vital source for US intelligence officers and the military, and only those with high-level security clearances will ever gain access inside.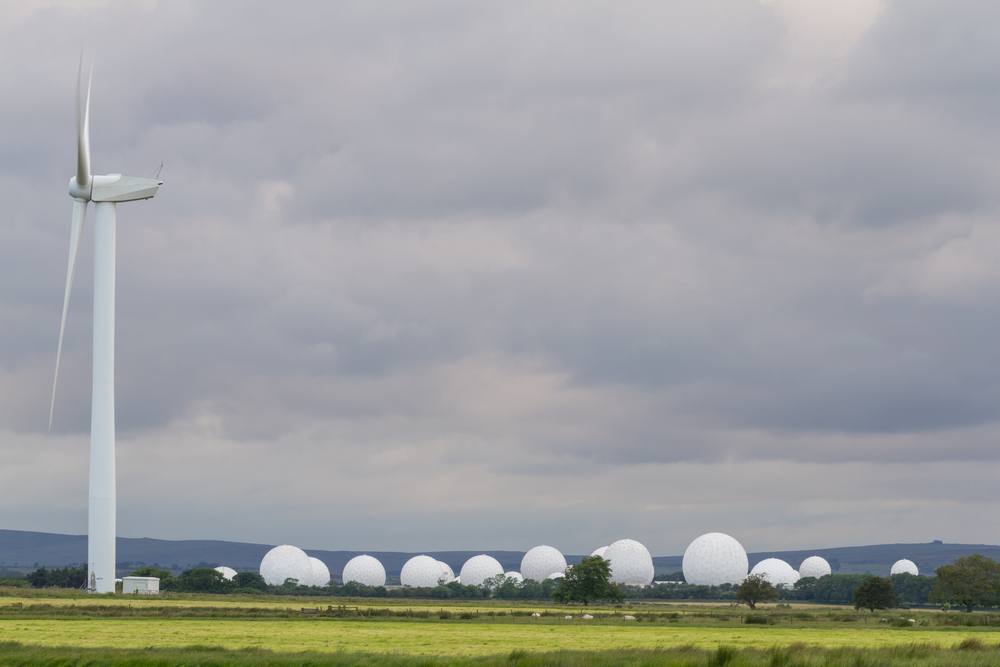 11. Svalbard Global Seed Vault, Norway
The outside of the Svalbard Global Seed Vault looks very intriguing. It's almost like an artistic masterpiece, don't you think? Perched inside a sandstone mountain on Spitsbergen Island, the vault houses an estimated 840,000 duplicate copies of plant seeds in case a global crisis threatens accidental loss. These backups are kept in the vault free of charge, with the operational costs covered by Norway and a Trust that's funded by various organizations, including the Bill & Melinda Gates Foundation. The 11,000-square-foot facility is protected by a security system that keeps visitors at bay, and only a handful of employees are able to enter.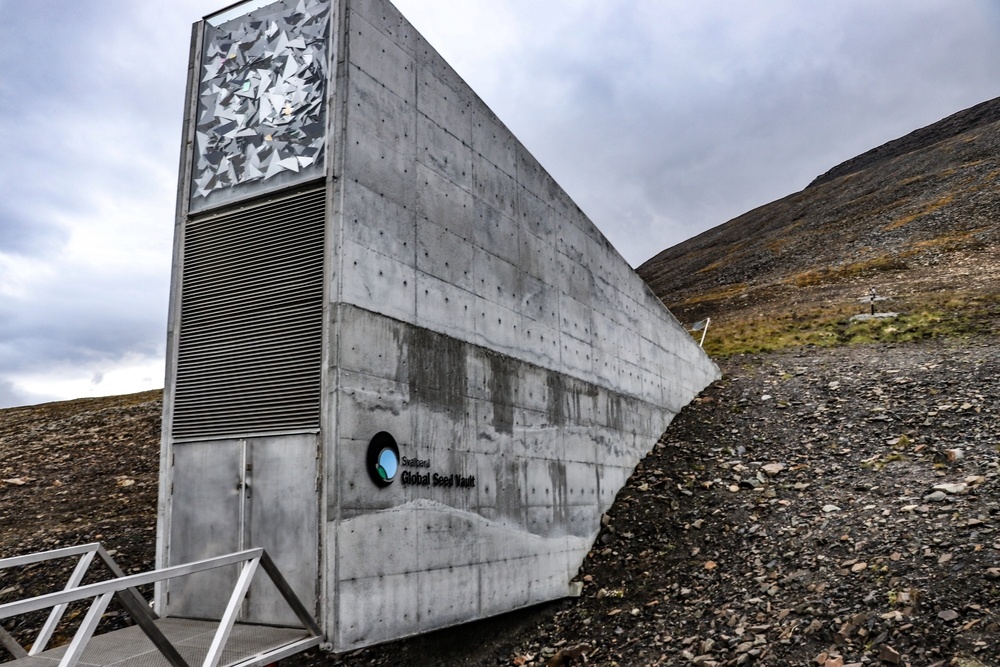 12. Moscow Metro-2, Russia
An underground tunnel system called Metro-2 in Moscow, Russia mirrors the city's actual metro lines. However, it's completely out of use and inaccessible to visitors. Built during Stalin's rule, the Russian government is very secretive about its existence and has never publicly acknowledged it. Some suggest the underground tunnels create a path from the Kremlin to an unknown destination, while others believe the hidden system would act as a safe haven for the government in the event of a nuclear war.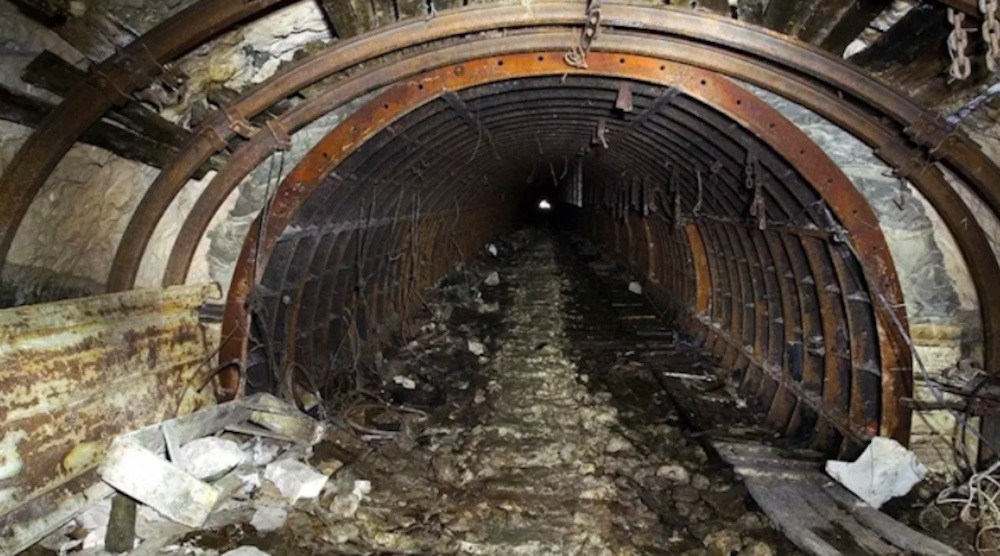 13. U.N. Buffer Zone, Cyprus
After Turkish troops invaded Cyprus in 1974, the United Nations took control of an uninhabited area known as the buffer zone near the capital of Nicosia. Today, the area of decimated homes and crumbling buildings is perfectly hidden behind walls. Civilians are able to visit some areas, but other abandoned parts of this buffer zone are restricted and have been untouched for decades.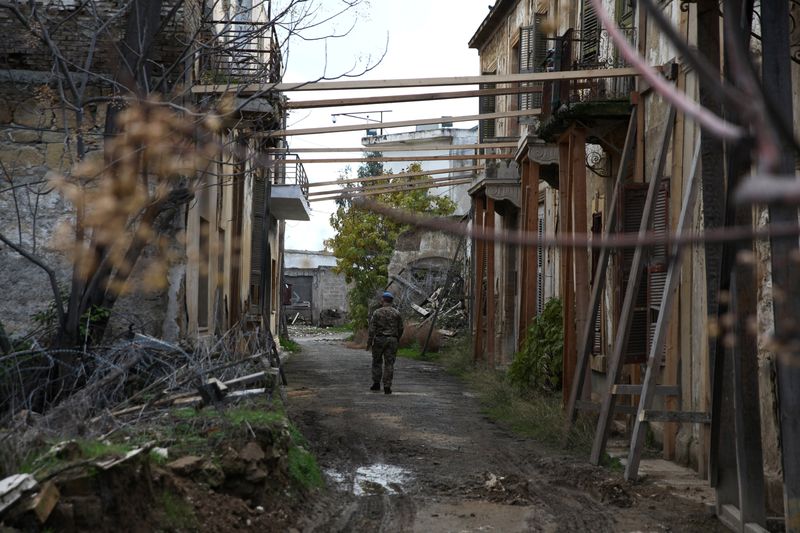 14. Jiangsu National Security Education Museum, China
Unless you're a Chinese citizen, you'll never be able to enter the Jiangsu National Security Education Museum. This museum, which is dedicated to the country's espionage history and covert spy gadgets, is off-limits to foreigners. Photos from inside have made their way onto the web to quench our curiosity for now.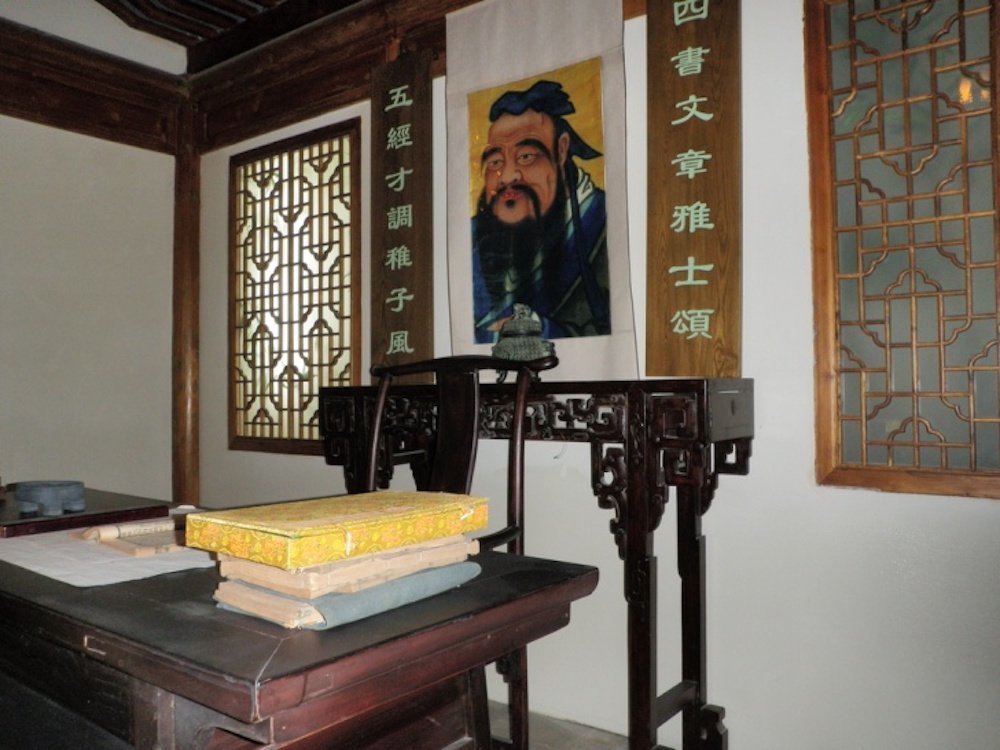 15. Diego Garcia, British Indian Ocean Territory
At first glance, Diego Garcia appears to be a typical tropical paradise, but this island off the Indian Ocean has a sordid history. The indigenous natives were reportedly forcibly removed and exiled from the island back in 1973. Then, the U.S. Navy and the British government reportedly worked in conjunction to gas the island's population of wild dogs, before clearing out the land and constructing a multi-billion dollar Navy and Air Force base. Rumors of the base being a CIA "black site" to house imprisoned terrorist suspects have been denied by U.S. and British officials, and the public will likely never know the truth about what really goes on at Diego Garcia.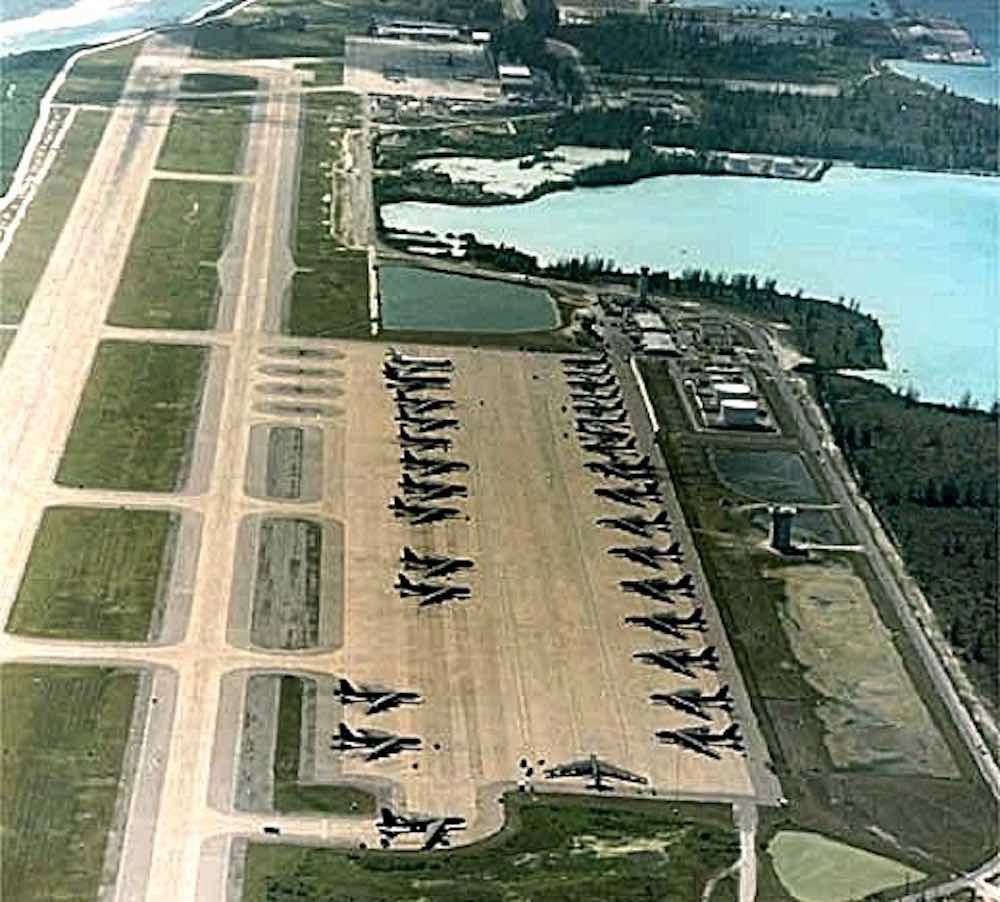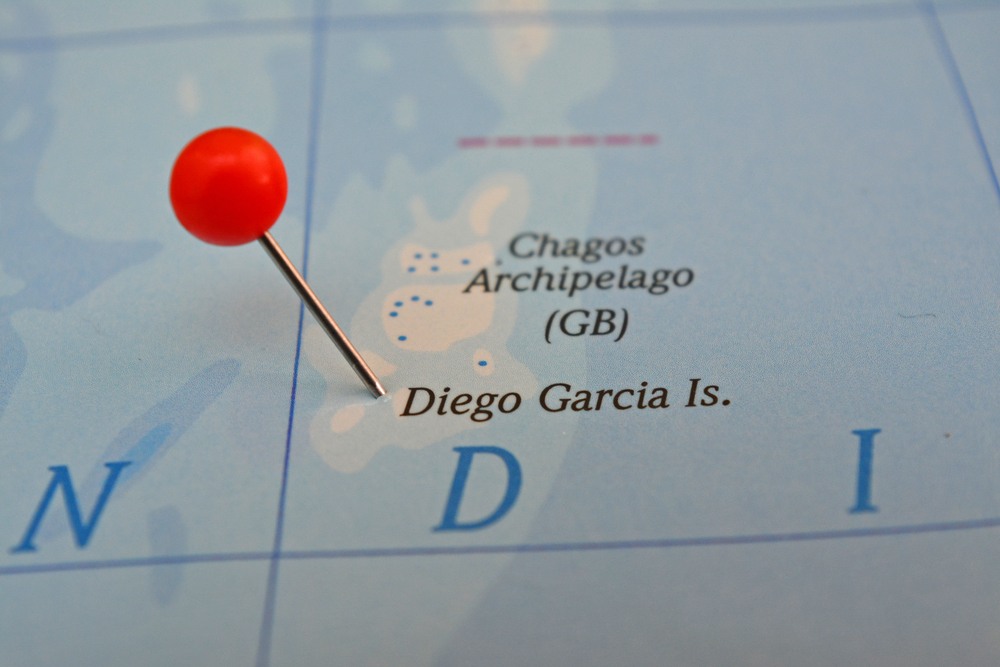 16. Recipe for Coca-Cola, USA
It's said that the recipe for Coca-Cola is protected in a Georgia vault. While the vault may be viewed, the recipe, alas, cannot. This closely guarded trade secret is scrupulously maintained by just a few of the company's employees. If you want to at least get close to the formula, you'll need to travel to Atlanta's World of Coca-Cola vault exhibit. That's the closest you'll get to the top secret formula of the world famous beverage brand.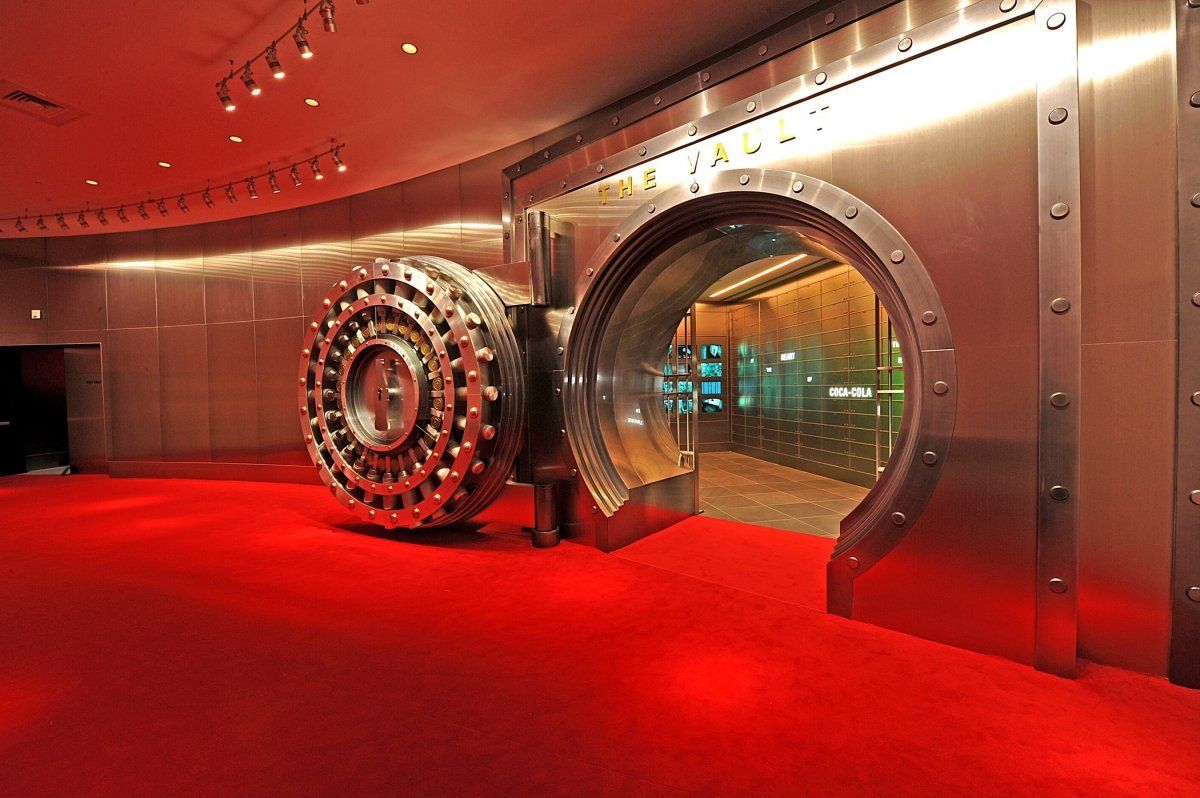 17. Church of Our Lady Mary of Zion, Ethiopia
Most churches would open their doors to anyone who wishes worship inside, but not the Church of Our Lady Mary of Zion. Located in Ethiopia, this church is claimed to house the original Ark of the Covenant, an incredibly precious biblical document. Needless to say, the general public are not allowed inside.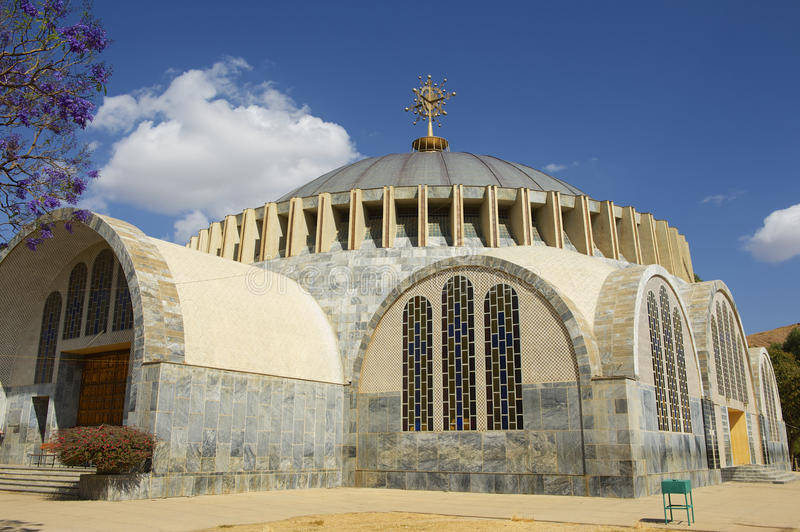 18. The Ise Grand Shrine, Japan
Travelers are more than welcome to visit the grounds of the Ise Grand Shrine in the city of Ise, Mie Prefecture in Japan, but they'll be greeted by an obstructed view of a fence and a few buildings with thatched roofs. All of the magic happens inside, where the shrines dedicated to the goddess Amaterasu-omikami, complete with two main shrines and 125 secondary shrines, are housed. One of the main shrines is also believed to contain the "Sacred Mirror," also known as Yata no Kagami. But sadly, unless you're a part of the Japanese Imperial Family, you'll never catch a glimpse of the shrines' highly-restricted interior.