Would you believe us if we told you one of the oldest hotels in the world was built in Japan back in 705? Well, it's true. And in fact, Japan is actually home to a lot of the world's oldest accommodations. To make this list a little more interesting, we decided to add in some historical hotels from all corners of the world that you'll definitely want to book for your next vacation. Here are 17 of them:
1. Nishiyama Onsen Keiunkan – Yamanashi, Japan — Opened in 705
Remember the old Japanese hotel we mentioned? Well, it's called the Nishiyama Onsen Keiunkan and it's located in the prefecture of Yamanashi. It was founded way back in 705 and has been owned by the same family and its heirs for centuries.
Located at the foot of the Akaishi Mountains, this inn is also home to a hot spring that's loaded with calcium nitrate, chloride spring, and sodium. Visitors of this hotel – which was also crowned the world's oldest hotel by the Guinness Book of World Records – are able to enjoy the benefits of the spring or spend their time lounging in one of four open-air baths and indoor tubs.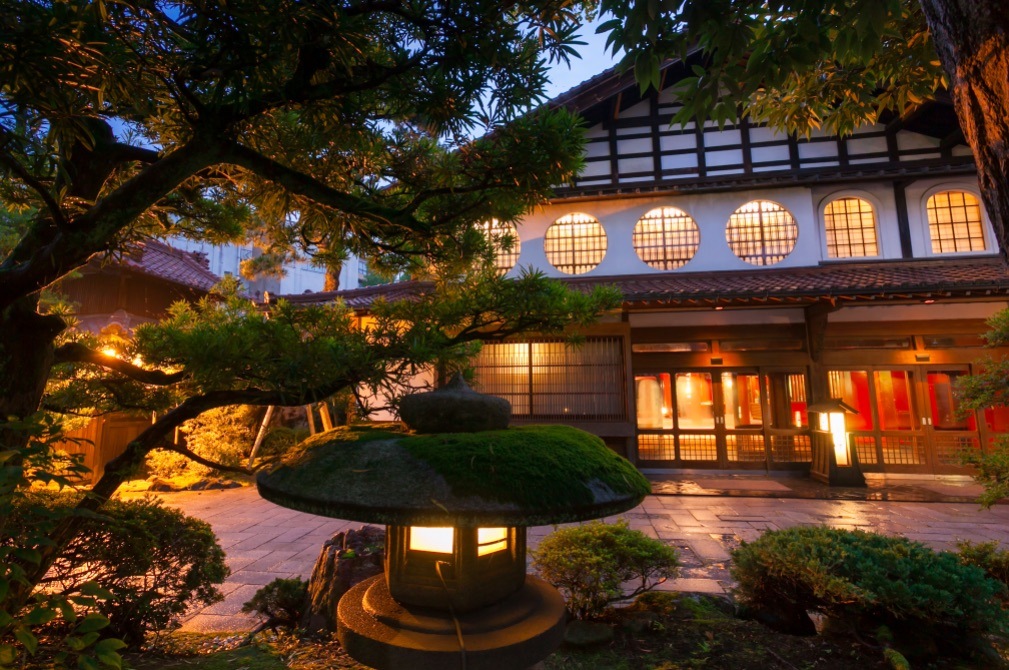 2. Hotel Pod Roza – Krakow, Poland – Opened in the 17th Century
This hotel was built in the 17th century and it was the first of its kind in Krakow. Countless legendary figures have stayed in its rooms, including Tsar Alexander II and Honoré de Balzac – the French novelist who penned La Comédie Humaine. It has since received a bit of an upgrade. Although the facade still has its classical charm, heated floors were added to give a more cozy feeling and Italian furnishings were used to decorate the rooms.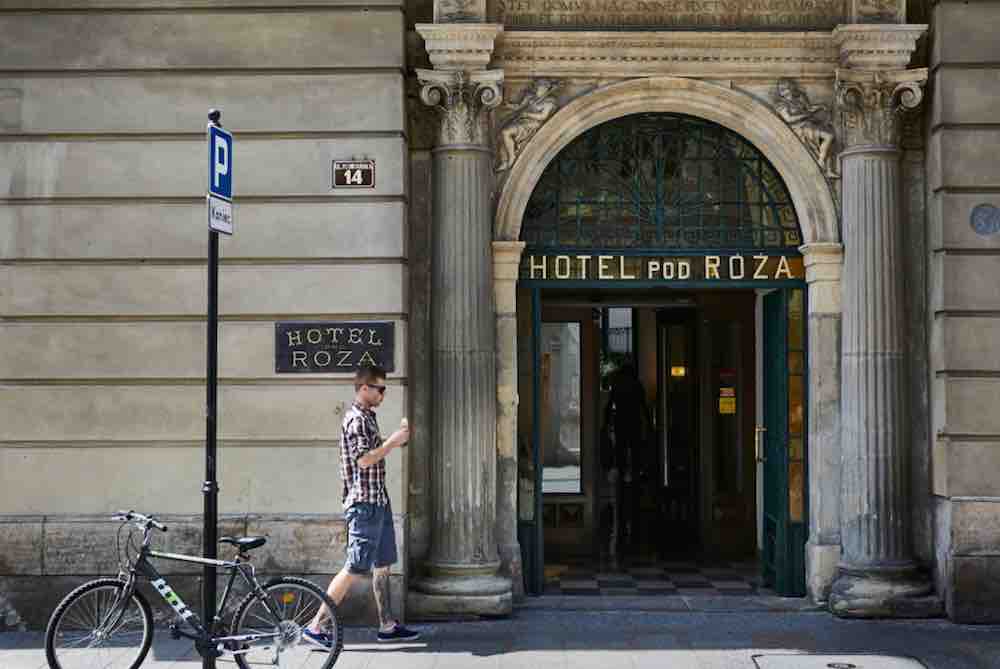 3. The Olde Bell Coaching Inn, Berkshire, UK — Opened in 1135
The bell that's seen outside of the Olde Bell Coaching Inn was rung to let nearby monks know when they had a visitor arrive. Today, the bell still sits perched atop this hotel, which was founded in 1135. It's located 40 minutes away from the hustle and bustle of London, and its historical charm makes it the perfect destination for a romantic getaway for two.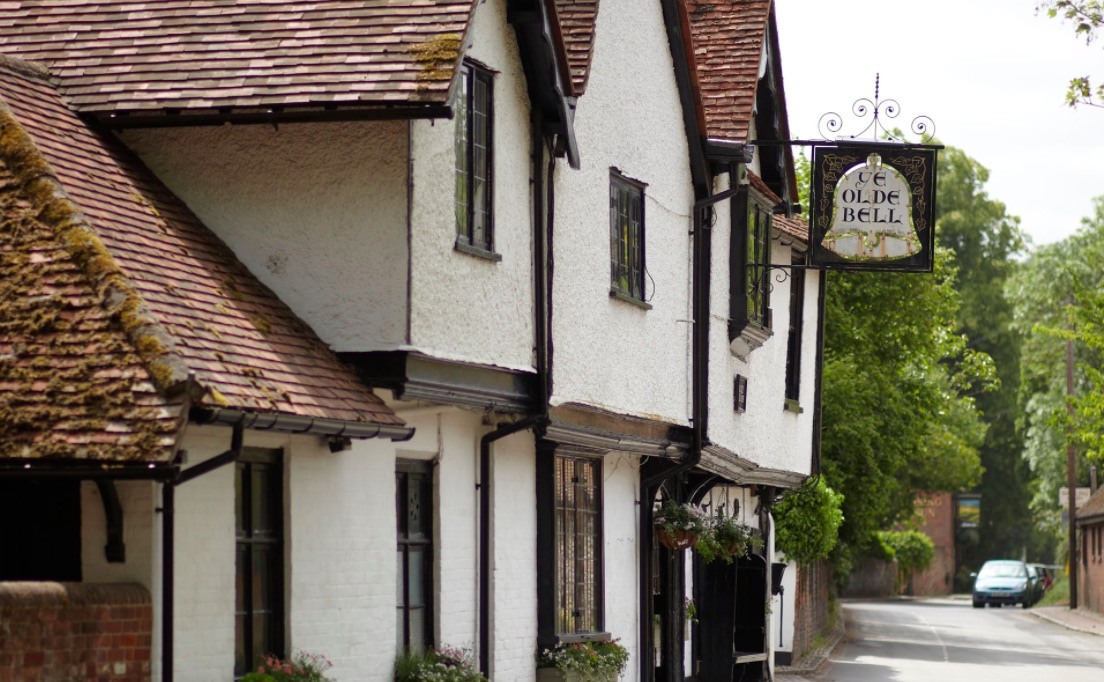 4. Petit Palace Posada del Peine Hotel – Madrid, Spain – Opened in 1610
Hundreds of years ago, this Spanish hotel (which translates to Haircomb's Inn) was built with basic rooms featuring country-style decor. It allegedly received its name because each room initially included hair combs attached to pieces of string to prevent them from being stolen. Seriously.
Today, the hotel is surrounded by Plaza Mayor square and within walking distance from Sol Metro station, which makes it a great choice. Modern amenities are also available, including free Wi-Fi, rooms with modern decor, flatscreen televisions, and complimentary iPads upon request.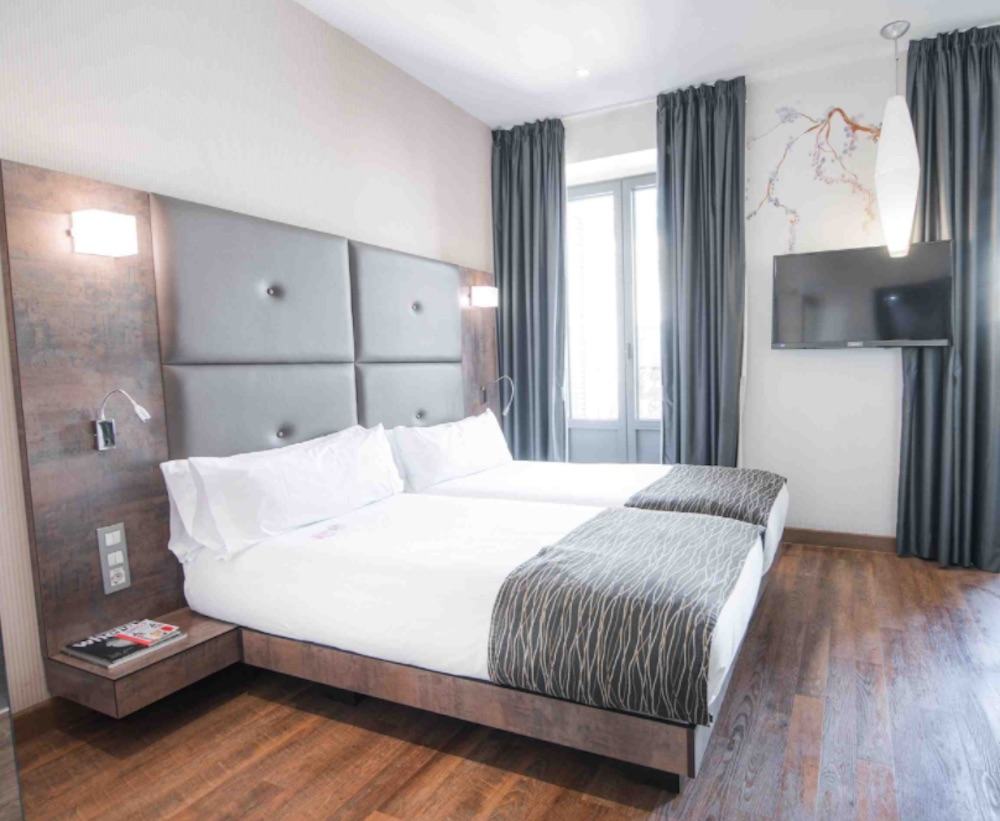 5. Orso Grigio – San Candido, Italy — Opened in 1300
In 1300, a business called Grauer Bär was opened as a place where merchants and nobleman could stay overnight. Today, it's now one of Italy's most popular hotels. During the spring and summer, visitors can take advantage of the nearby Dolomiti Golf Course, or they can simply peruse the hotel's outdoor garden and lake, go horseback riding, or rent a carriage to take them through the streets of San Candido. In the colder months, there's a wine bar and cigar room on site, and nothing beats taking a bath in the in-room hot tub.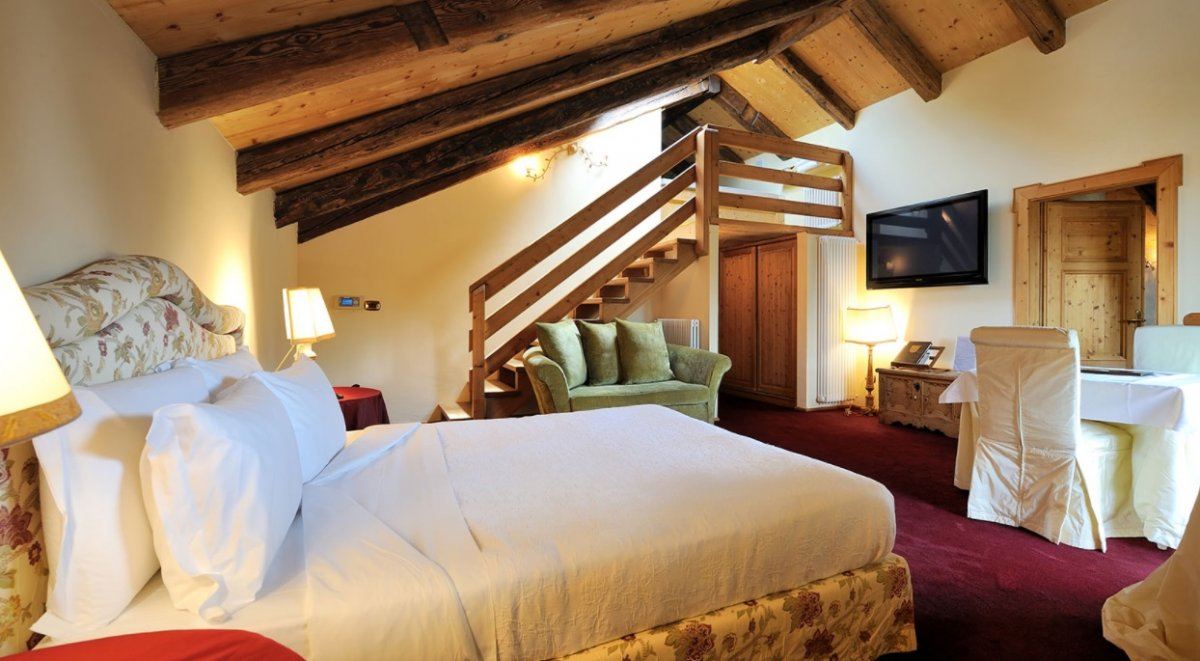 6. Hōshi Ryokan – Komatsu, Japan — Opened in 718
Another really old Japanese hotel is Hōshi Ryokan in Komatsu. This inn was built in 718 by Garyo Houshi, the disciple of a Buddhist priest. Houshi's family has owned and operated the business ever since. The structure was designed using traditional Japanese accents, including tatami floors, chabudai tables, and shoji screen doors. Guests can feast on seafood dishes, relax in the picturesque garden, get some R&R in the communal bathhouse, or unwind in the hot spring pools.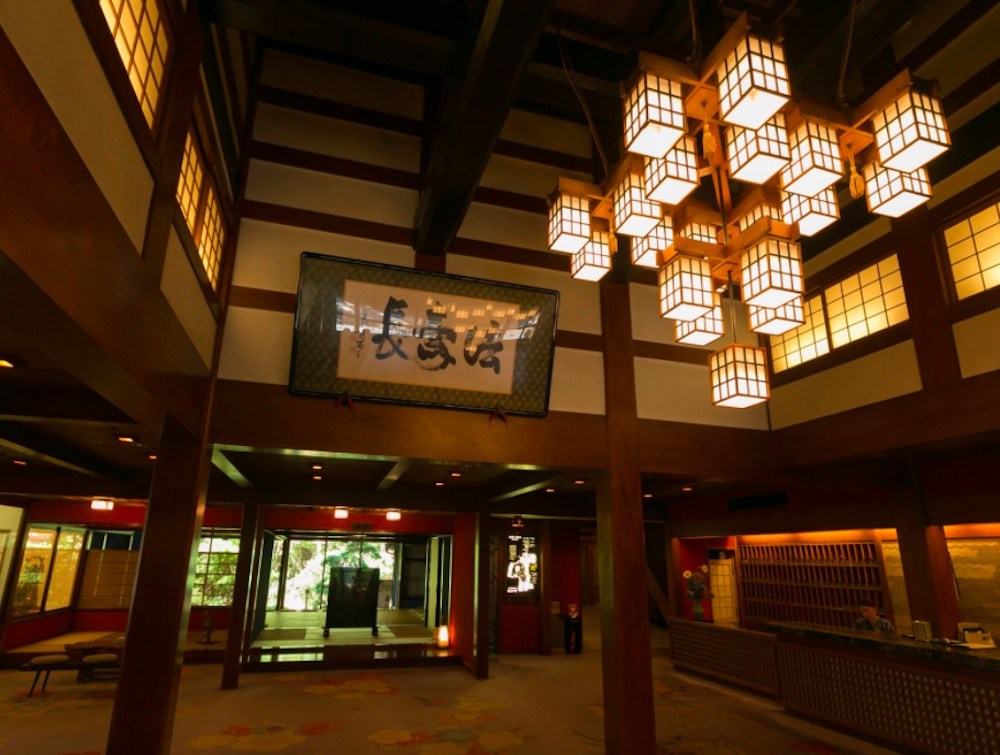 7. Hotel Interlaken – Interlaken, Switzerland – Opened in 1323
The Hotel Interlaken was founded as a hospital, but it was converted into a hotel in 1323. It was later renovated in 1492, but most of its quaint charm was preserved. Throughout the years, the suites have been given minor updates to include contemporary accents that flow perfectly with the rustic elements from centuries ago. Visitors can enjoy a complimentary breakfast buffet, a cocktail lounge, and a gorgeous garden. Just minutes away, you'll also find the GoldenPass Line scenic train ride and the Interlaken-Unterseen golf club.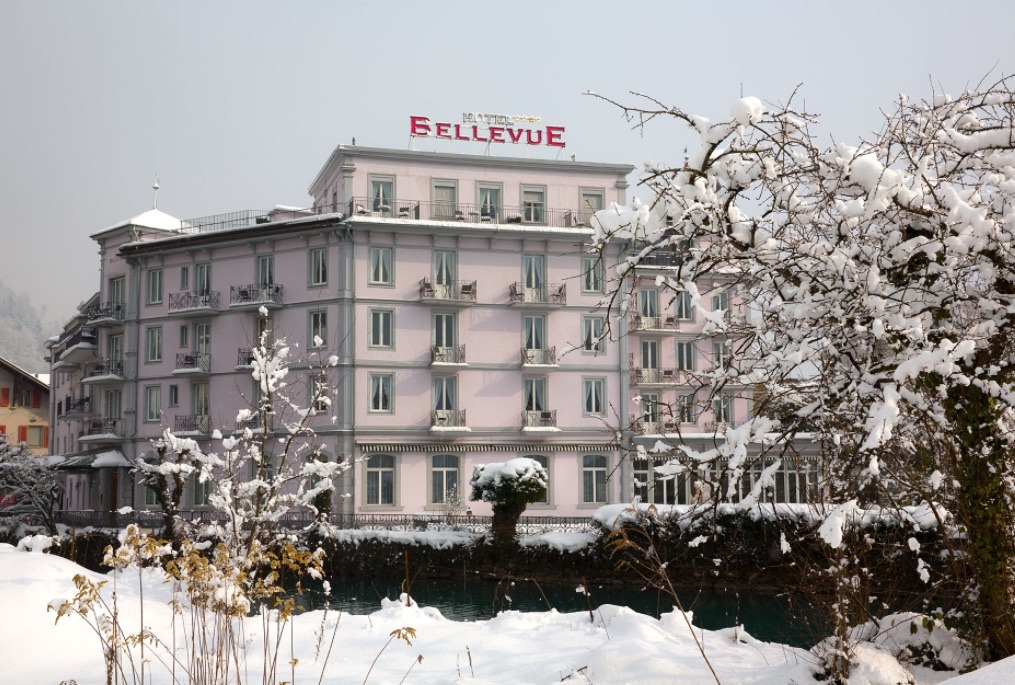 8. Jamaica Inn – Bolventor, UK – Opened in 1750
The Jamaica Inn was established as a staging post for travelers who were changing horses during their journeys through the moor. It was also known as a safe spot for rum smugglers, but don't worry, those days are long gone. You can freely drink to your heart's content at this hotel that sits on Bodmin Moor. Thirty-six suites are available, and here you'll also find a bar, a restaurant, a souvenir shop, and the world famous Smugglers' Museum.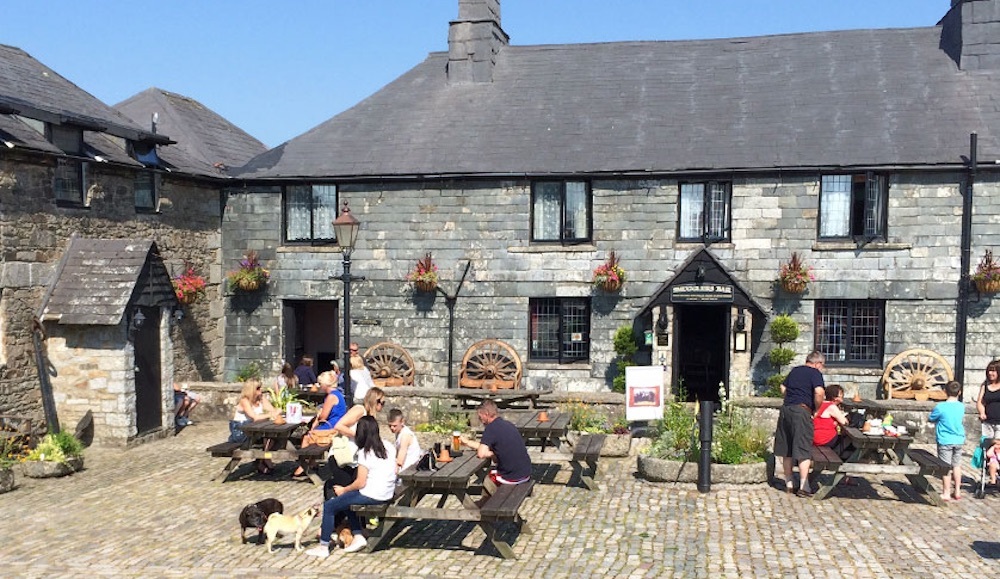 9. Blaue Gans – Salzburg, Austria – Opened in 1350
There's so much to love about Blaue Gans. Despite it being the oldest hotel in Salzburg, it's just a 3-minute walk from Mozart's birthplace and a 17-minute walk from the stunning Hohensalzburg Castle atop the Festungsberg hill.
Inside the hotel, the rooms are minimally designed, but your jaw will drop when you see the ornate and elegant restaurant. A wine bar is also available, and for larger groups, 2-bedroom apartment homes can be booked.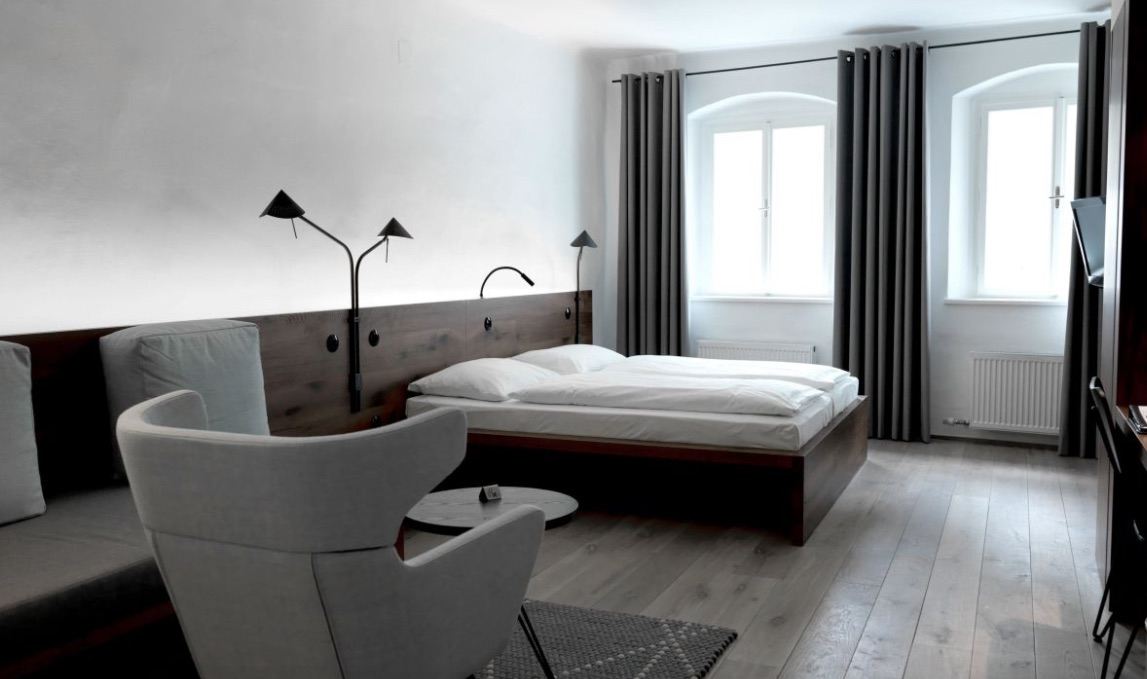 10. The Maids Head Hotel – Norwich, UK — Opened in the 1090s
Guests of the UK who wanted to visit the countryside chose The Maids Head to rest their heads when the hotel first opened in the mid-1090s. Some of its most notable visitors even included Queen Catharine of Aragon.
Each room has its own unique look and is individually decorated with furniture that's centuries old. There are also more modern rooms available upon request for those who just can't leave the luxury, contemporary way of life behind.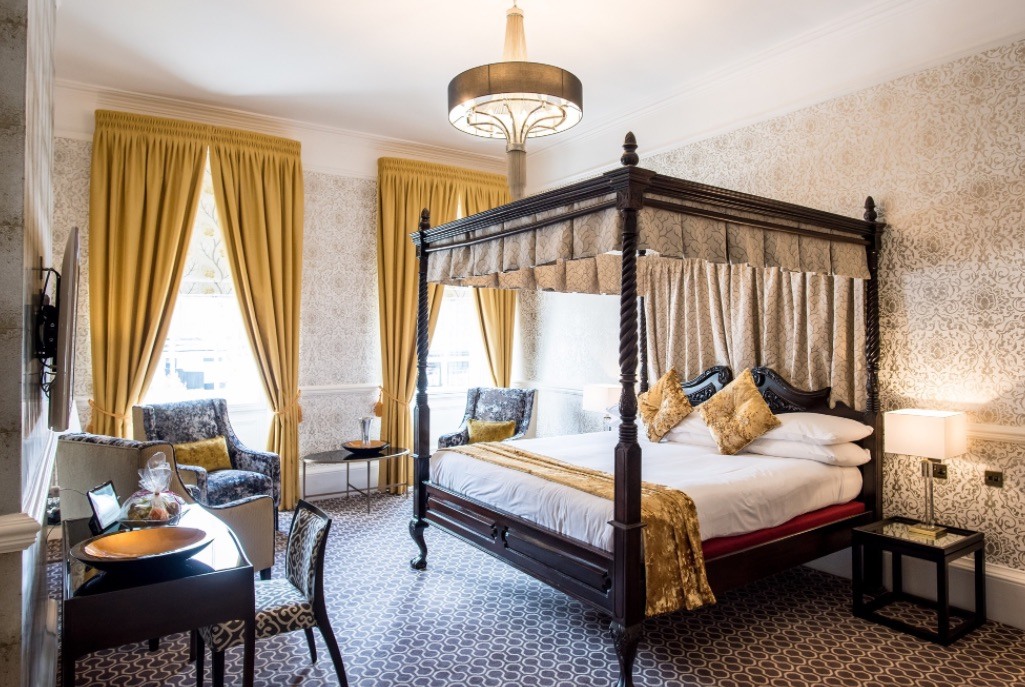 11. Angel & Royal – Grantham, UK — Opened in 1203
In 1203, Angel & Royal was opened as shared guest rooms for the Brotherhood of the Knights Templar. Plenty of kings were entertained beyond its doors, including Richard III and George IV. These days, England's oldest hotel – which sits close to High Street, bars and restaurants of Grantham – has 31 uniquely designed rooms, a Prosecco bar, and the Kings Room Restaurant. The inn also offers historical tours of the grounds so visitors can learn more about its rich, past history.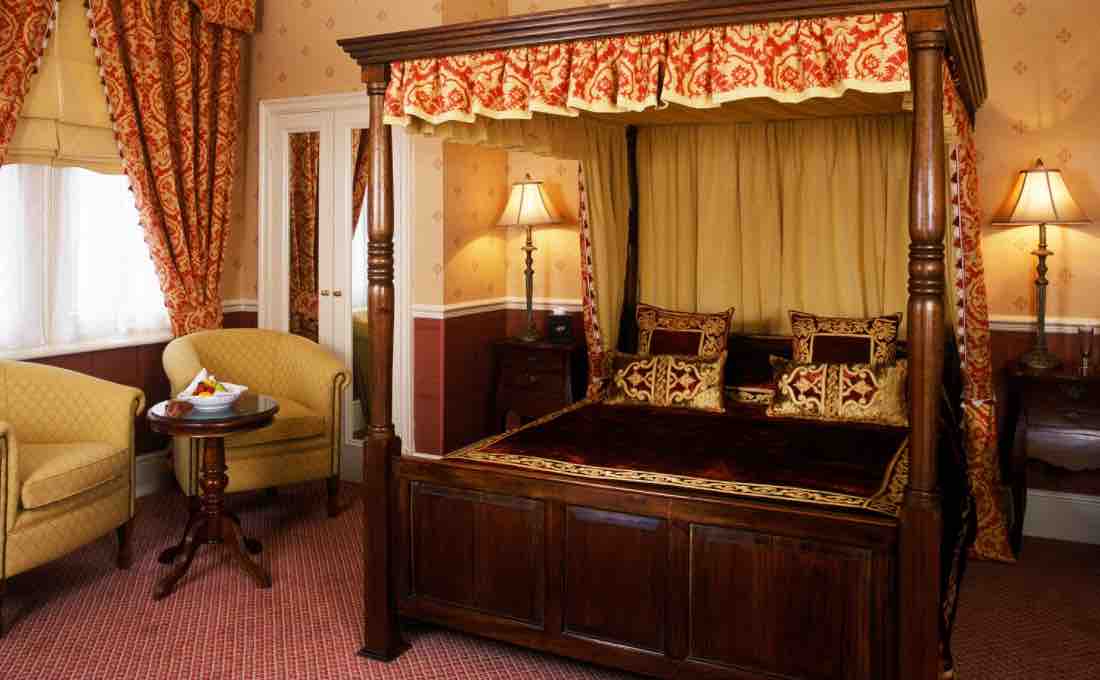 12. Gastagwirt – Eugendorf, Austria — Opened in 1380
This family-owned establishment was opened in 1380 as a tavern. Since it was situated along a popular trade route, it was later converted into an inn to host travelers. Visiting Gastagwirt is an experience that can't be beaten. It even has its own nearby farm where the hotel sources all of the meat and milk that's served in its restaurant.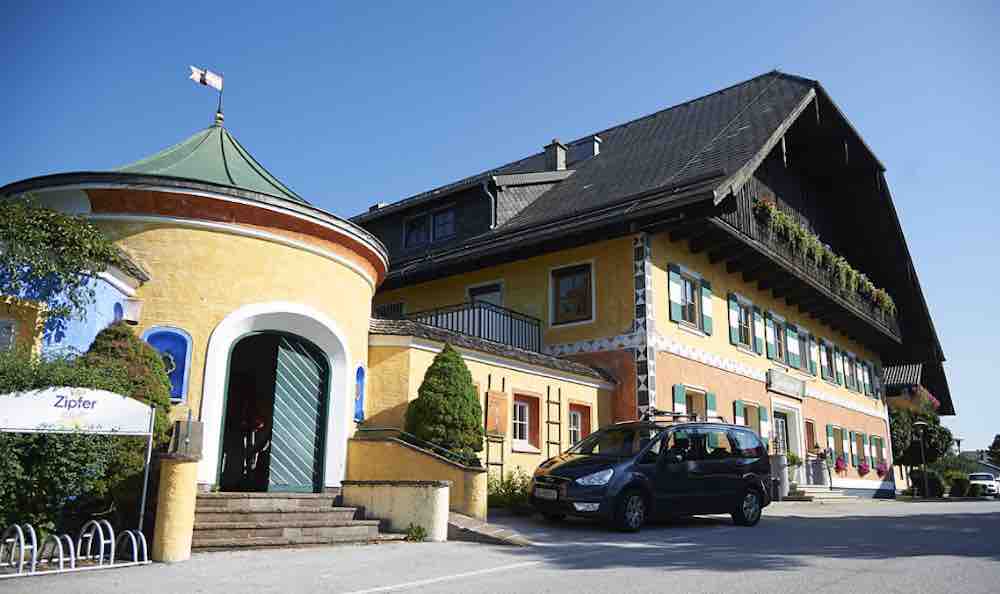 13. Zum Roten Bären – Freiburg, Germany — Opened in 1120
Founded in 1120, Zum Roten Bären (which translates to "red bear") is known as the oldest hotel in Europe. More than 300 years before the city of Freiburg was established, this hotel was welcoming visitors from all walks of life.
Centuries later, after successfully surviving witch hunts, wars, farmer revolts, and the Black Plague, this hotel is still standing, along with some of the original artwork that was used to decorate it many years ago.
There are 25 rooms in total, as well as a charming inner garden that you'll never want to leave!
14. La Couronne Hotel Restaurant – Solothurn, Switzerland — Opened in 1418
Back in the 15th century, this establishment was known as Hotel Krone. After extensive renovations, it was reopened as La Couronne Hotel Restaurant in Solothurn. Although modernization has taken place in its rooms, the hotel still has authentic, timeless pieces to behold, including Louis XV and Biedermeier furniture.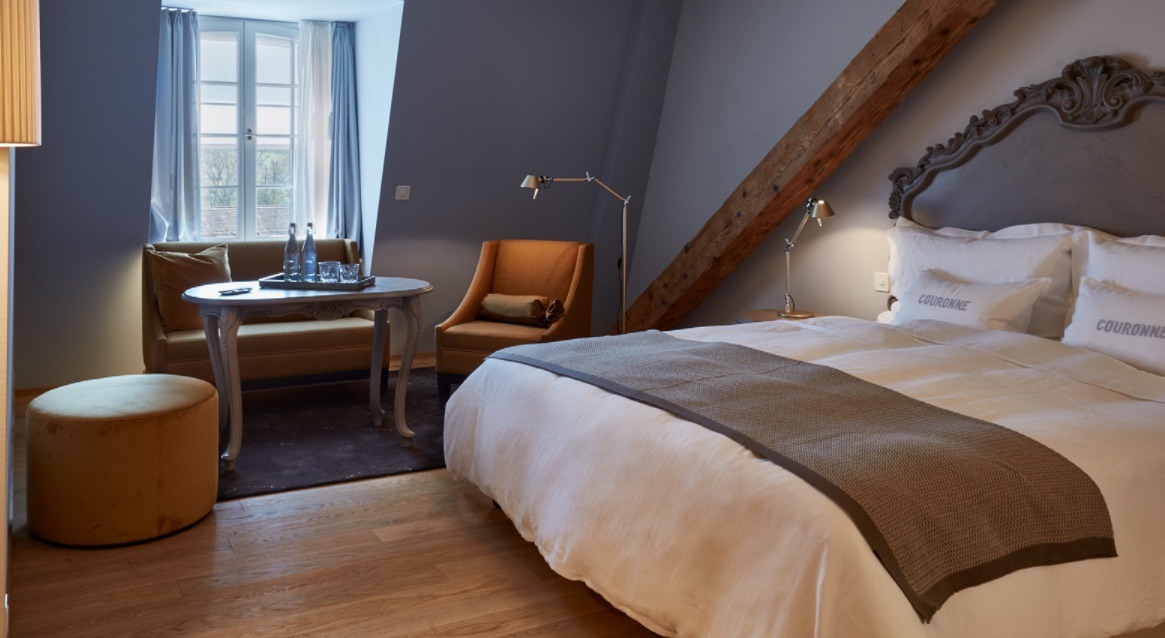 15. Old Hall Hotel – Buxton, UK — Opened in 1573
Historians believe The Old Hall Hotel may have been founded over 3,000 years ago as a place to house Celtic travelers. But the first official records of it operating date back to 1573 when it was constructed by Earl and Countess of Shrewsbury. This Buxton hotel has since hosted tons of guests who can't get enough of its history and beautiful charm.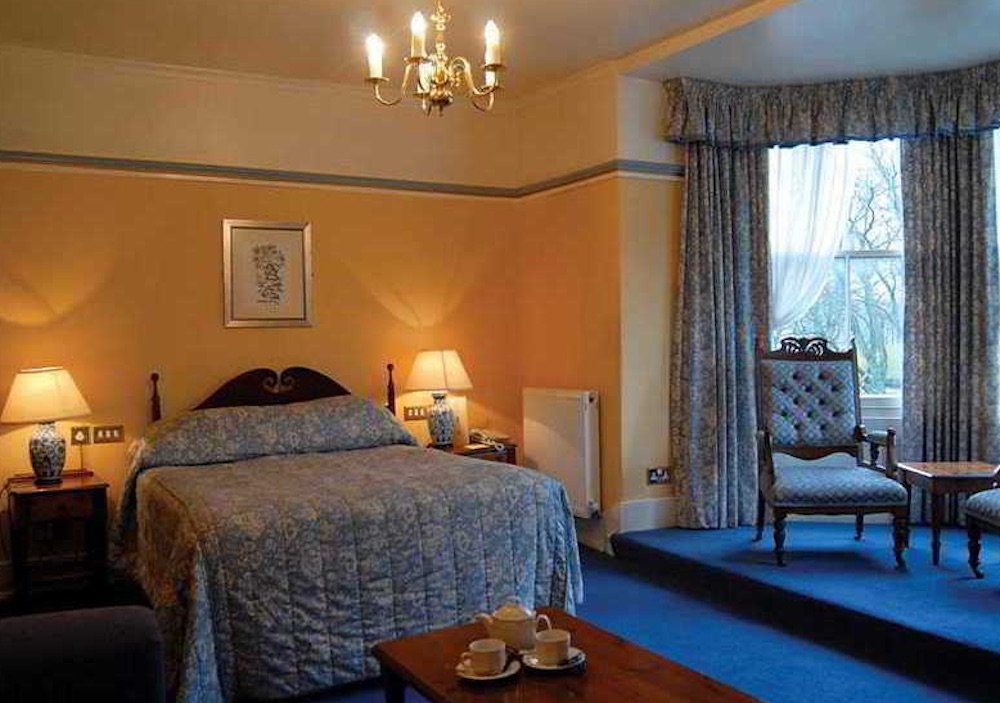 16. Sanct Peter Romantik – Cologne, Germany – Opened in 1246
Sanct Peter is one of the most popular hotels in Germany, and it's attached to an old hotel that first opened in 1246. The Romantik Hotel in Ahr Valley has 17 rooms that are elegantly decorated, and 3 suites that are so comfortable and cozy, they will melt all of your troubles away!
Known as a hotel that focuses on love, relaxation, and leisure; guests can also take advantage of the massage treatments, the salon, crystal baths, and the on-site beauty salon.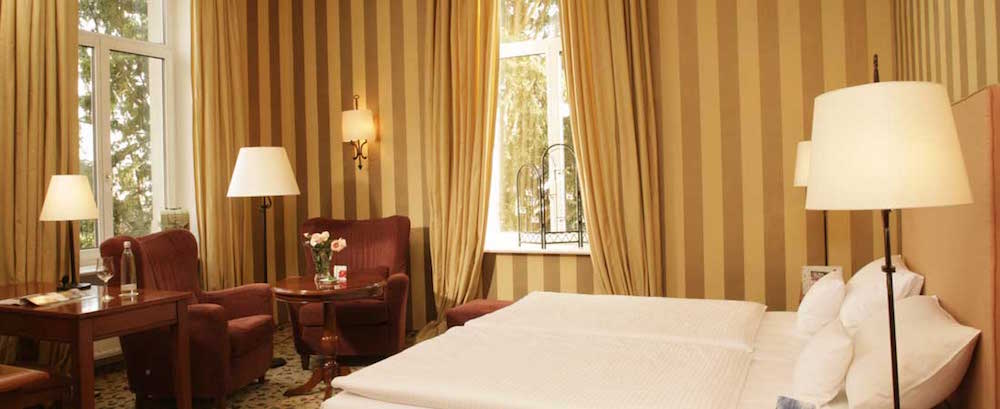 17. Gripsholms Värdshus – Mariefred, Sweden – Opened in 1493
Located on the foundation of a monastery, the Gripsholms Vardshus was built in 1493 and previously operated as a hospice. Nowadays, its guest rooms have beds made from wood that's over 500-years-old and decorations that date all the way back to its early beginnings.