The future is now! It's definitely a good time to be a traveler – especially if you own a smartphone. 2015 was a banner year for the wanderer as travel tech saw improvements by leaps and bounds, some destinations the world over became more friendly, and even airlines tried to make things easier on their passengers. If you're the globetrotting type, get ready to learn all about the coolest travel advancements to hit the market or coming soon that will no doubt become the industry standard in years to come.
1. Goodbye Hotel Room Keys
In a technological upgrade that can most adequately be expressed as "about freaking time," major hotel chains like Hilton and Marriott are updating their hotel rooms to allow smartphones to double as room keys. Travelers will simply download an app that controls the lock on their assigned door. It's as simple as that! No more fumbling with an extra thing to carry around, and no more forgetting your room key card.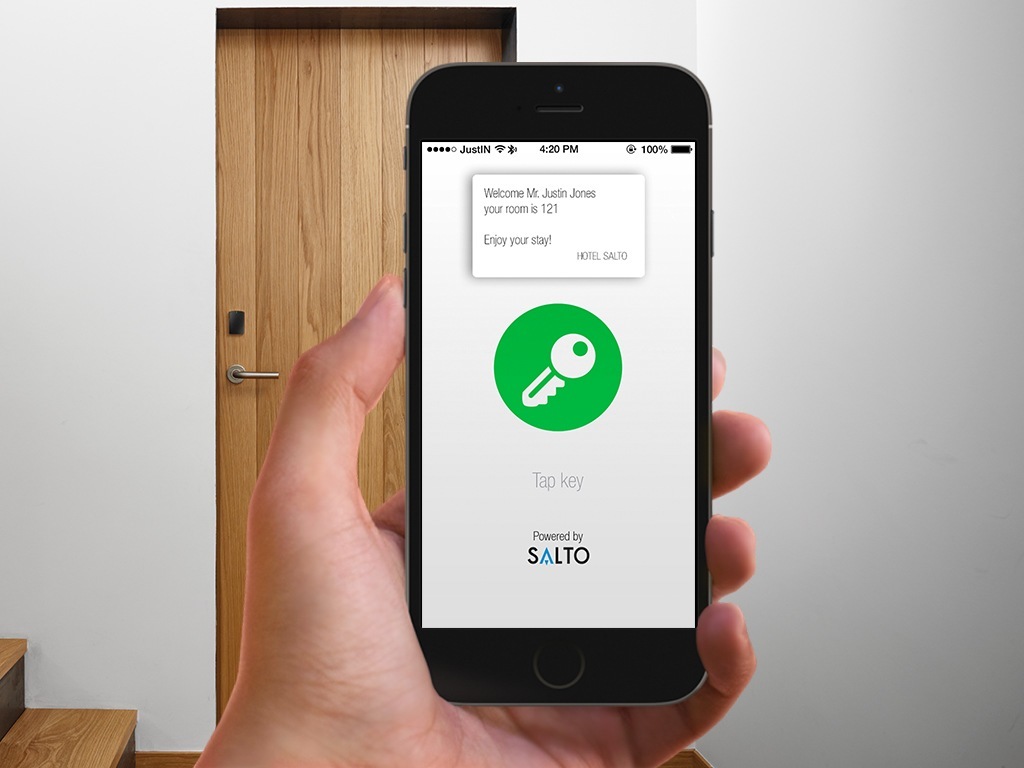 2. Your Commute Is About To Get Way More Fun
The car of the future is almost here. Companies like Mercedes-Benz, BMW, Tesla and Google are currently putting the finishing touches on self-driving cars. Over the next few years, features like automatic braking, acceleration and steering will be released on select models, with the goal of making manual driving a thing of the past. Imagine how much more fun road trips will be when you don't actually have to do any driving!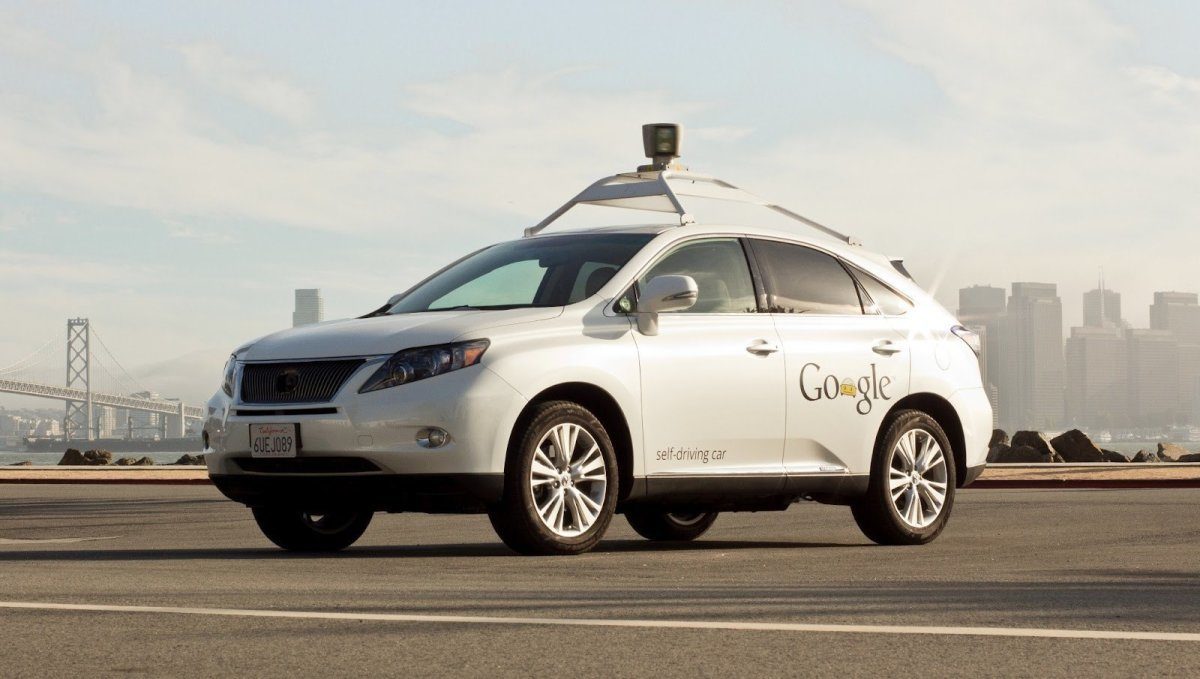 3. Carry Your Pets With You Wherever You Go
It's a sad fact of life that your pets cannot go everywhere you do. Sometimes, they just need to be left at home for a day or two while you satisfy your wanderlust. For those travelers who get a little separation anxiety when away from their furry friend, there's Petcube, a sleek little camera that pairs with your smartphone to provide a live video feed of your animal's activities no matter where you are in the world. In addition, Petcube's two-way speaker allows you to communicate with your animal, even when you're out of town.
4. More Leg Room
Why has it taken so long for airlines to figure this one out? No one needs three feet of headroom when it comes at the cost of extremely valuable foot room, and no one should have to worry about their bag getting seized by a surly flight attendant because it happens to be slightly over-sized. It's for these reasons that Boeing has unveiled new Space Bins designed to hold 50 percent more carry-on bags. Even better, they hang lower, so you don't have to hit the gym in preparation for your connecting flight.
5. Cuba Is An Option Again
Don't be mislead by the stories your grandparents told you about a different time when Cuba and the Communist Empire conspired to rob the world of its freedom. Guess what? Communism died because it's impractical. Capitalism won because it's freaking awesome. And, fortunately for capitalists everywhere, new legislation has made the incredibly beautiful island of Cuba a potential tourist destination for Americans once again (something Canadians and Europeans have been enjoying for decades). The place is friendly, low in crime, and cheap to boot – at least for now. What's not to like?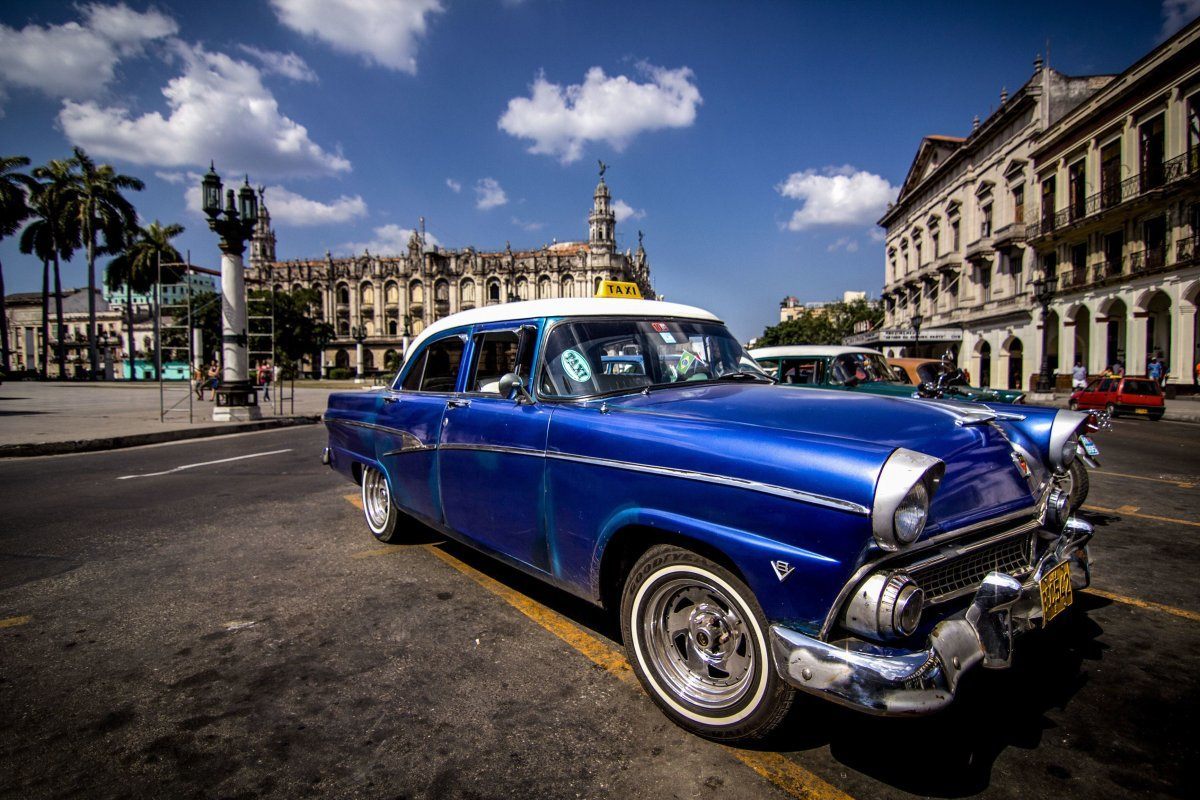 6. Take That, Airport Baggage Handlers!
Anyone who's ever lost their bags while simply trying to get from point A to point B understands how frustrating it can be trying to recover your belongings. Thankfully, several companies have started offering smart luggage, specially designed suitcases with built-in tracking devices that can be monitored from your smartphone. You'll never lose your luggage again … but you still might be forced to watch in anguish as it's slowly shipped to Australia while you're on your way to San Diego.
7. Get Your Own Translator (Beta Edition)
Admittedly, Google Translate is still very much a work in progress. It still has trouble with idioms, for example. However, when you're in a foreign country and you need to know the basics of communicating with the local population, you can bet that knowing some of the content of their conversation is better than faking it with a blank stare and a dumb smile. Google Translate may not be perfect, but it's always getting better, and at the bargain price of free, the most you're risking with a download is a little bit of hurt pride when it misfires.
8. The Freaking Smartlock
While you're out exploring the world, you deserve to feel comfortable knowing that your home is secure. Here comes August's Smart Lock, a security device designed to "lock and unlock your door, create virtual keys for guests, and keep track of who comes and goes, all from your iOS or Android smartphone." Even if you're a shut-in, that's still some cool tech.
9. Never Get Lost Again
Personally, simply wandering around a foreign city and stumbling across the sights is one of the best parts of travel. It's exciting forging your own path, but it's never fun getting completely lost. Never be afraid to wander off the beaten path again with Google's Offline Maps, a free program that allows users to get complete access to Google's extensive maps even when they're in an area with no Wi-Fi.
10. Bolivia Is Friendly Again!
Bolivia is one of the most naturally beautiful locations in South America. Unfortunately, for the last several years, this welcoming country has been … let's call it "destabilized." Thankfully, the unpleasantness is over, and Bolivia's travel industry is starting to welcome tourists back to bask in its natural splendor. And you should definitely consider it.
11. Reasonable Mini Bar Prices
Here's a trend we hope catches on. It's no secret that hotel mini bars are basically just the in-room equivalent of hotel goons, put there to exploit your laziness. Sure, you can have some mixed nuts, honored guest. That'll be ten bucks. Fortunately, hotel entrepreneur and eccentric billionaire Richard Branson has made the call to charge (shock!) street prices for the contents of the mini bars at the Virgin Hotel in Chicago. As a hip bonus, goodies are served in a cute retro red fridge, too.
12. SpaceX Is Making Your Childhood Dreams Come True
Tech giant Elon Musk is working double-time to make sure that it's not too much longer until you and the family can plan on a moonwalk for your next vacation. This year, NASA gave Musk's SpaceX a contract to play taxicab to a bunch of astronauts, a promise that SpaceX came one step closer to fulfilling a few weeks ago when they successfully landed one of the their rocket boosters after launch, a first in the history of space travel.
13. Drown Out The Crying Baby
For the regular traveler, check out the unobtrusive, state-of-the-art T10i earbuds from RHA. These extremely customizable over-the-ear headphones are specifically designed for comfort. The sleek design is more than just eye candy, it also aids immeasurably in noise cancellation, making the slick-looking earbuds ideal for the traveler who made the mistake of sitting three rows in front of a crying infant.
14. A Good Reason To Check Out Yellowstone
As if you really needed a reason to take a trip to the jewel of America's National Parks System, the people who run Yellowstone National Park are in the process of wrapping up a $70 million redesign of Canyon Lodge and Cabins, including the construction of 5 new lodges on the grounds last summer. There's no better time to visit Old Faithful.
15. Gaze At The Stars In Chile
This is what you might call a double-edged sword. You see, northern Chile "is home to one third of the planet's telescopes" thanks to it's stunningly clear skies. As a result, several small observatories allow private parties to take a look through their lenses. Unfortunately, this burgeoning tourist industry has begun to dim the region's natural beauty little by little, meaning that the ability to take part in one of Earth's most awesome sights may become limited. Go soon if this intrigues you.