There's something hauntingly alluring about a shipwreck. They're mysterious relics frozen in time in their watery graves, often teeming with fish and coral and maybe, just maybe, some hidden treasure. There are a lot more sunken ships out there than you might imagine – about three million of which are currently on the ocean floor. Some of them get stuck in the water after some marine folly, while others are merely abandoned and never removed. Many wrecks are only visible under the water, and are major draws for divers, snorkelers or submarine explorers. Still others can be seen above water or from shore as well, so you don't necessarily have to get wet to check them out. Here are some of the best places around the world to see cool shipwrecks.
1. Bonaire, Caribbean
Off the coast of the island Bonaire lies the Hilma Hooker, a wreck that has become a popular dive sight. The boat went through many hands and names over the years, but its final voyage was in 1984 when she was towed towards land after having some engine issues. Turns out, she was carrying 25,000 pounds of marijuana, and although the crew was detained, the owners were never found. Meanwhile, she sprung some leaks and went down 100 feet where she sits today between two coral reefs.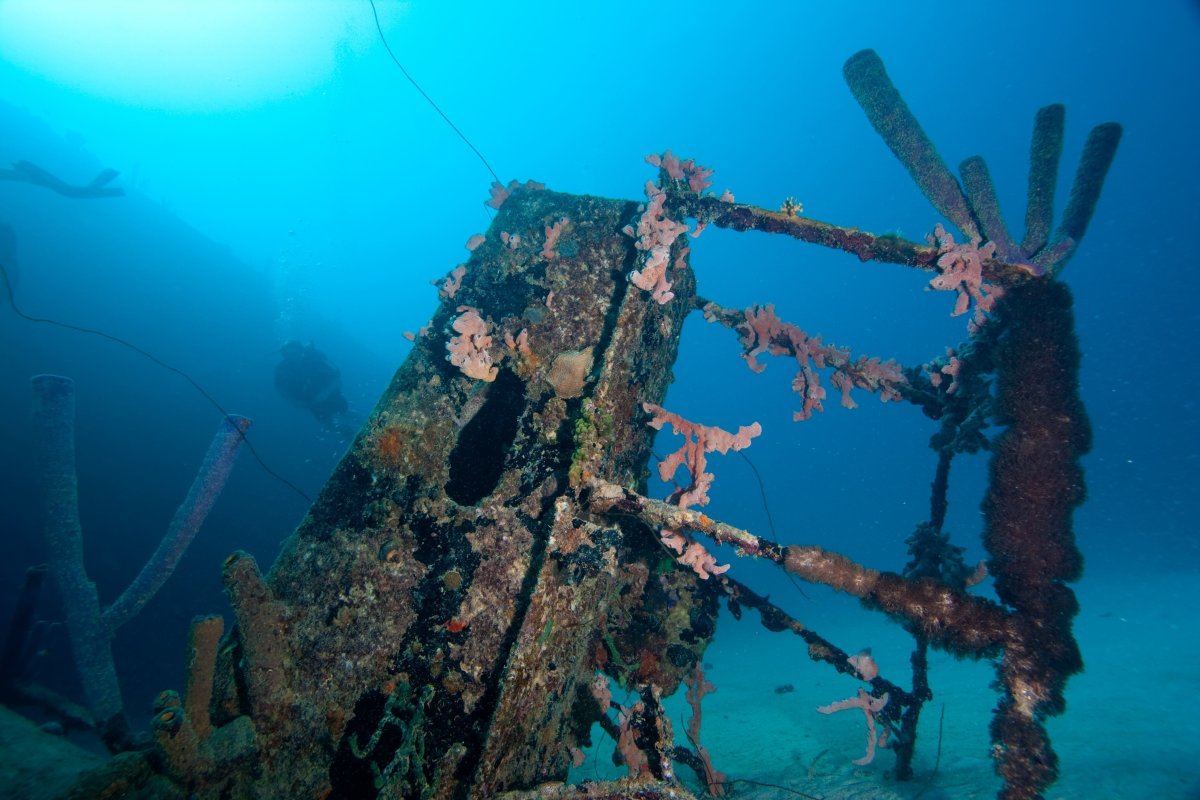 2. Stockholm, Sweden
You don't have to dip a toe in the water to check out one of the world's best preserved viking shipwrecks, the Vasa. This Swedish royal warship was built in the early 1600s to glorify King Gustavus Adolphus. Despite the shipbuilders objections, they were told to build it bigger more grandiose than ever. However, when it comes to seaworthiness, bigger and heavier isn't always better. The glorious Vasa sunk on its maiden voyage just a mile out of Stockholm harbor. The cold waters of the Baltic Sea kept the ship and its artifacts (plus human remains) pristine and preserved for 350 years, like a snapshot in time. It is now the centerpiece of one of Sweden's most popular museums.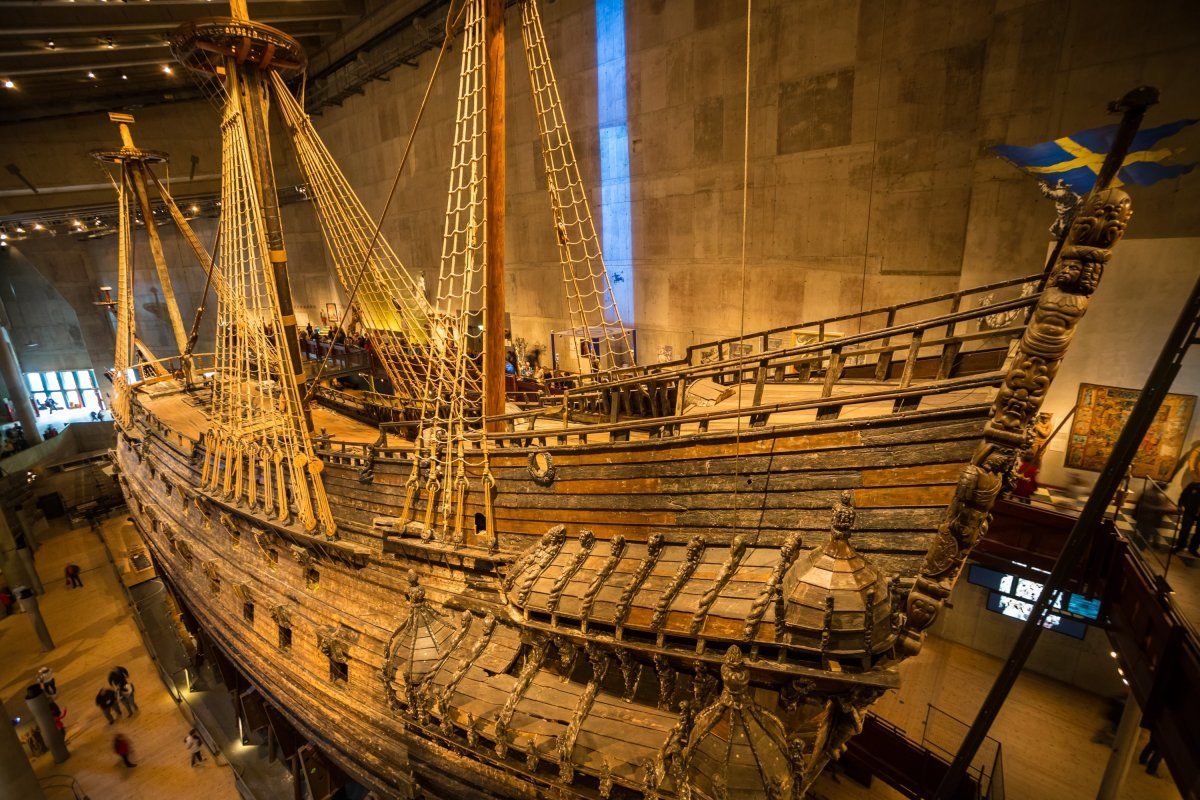 3. SS President Coolidge, Vanuatu
This was once an extravagant luxury ocean liner that did its part for the war effort and was recommissioned to carry troops in 1941. She was pulling into Espiritu Santo harbor when she hit some mines. Thankfully, all but two men survived by swimming to shore, but the ship was lost to the bottom of the sea. Today, it's one of the top wreck dives in the world, famed for both its easy beach access and its visibility.
4. Tobermory, Ontario
The Sweepstakes was a large 119-foot schooner built in 1867 to transport coal. She was damaged and despite intentions to save her, she ended up sinking in the Big Tub Harbor where she remains under crystal clear fresh water. The weird part is that the water in the harbor is only twenty feet deep so the boat is completely visible even though it's submerged. It's a picturesque sight for both divers and tour boat gawkers.
5. South Egyptian Red Sea
In the Red Sea there is a sunken ship that goes by the name of the "Russian Wreck". There is some debate about the nature of the vessel, but most agree that it was some sort of communications and surveillance ship from Russia. Many think it was the spy ship Khanka which sank sometime in the 1980s. This espionage backstory just adds to its mysterious allure.
6. Vila Nova de Milfontes, Odemira, Portugal
In Vila Nova there is a tugboat that has been washed totally up to shore. It creates an interesting contrast on such a gorgeous beach with its rusty exterior. An interesting thing about this wrecked ship (and many others), is that no one knows how or why it got there.
7. Lake Michigan, Milwaukee
In October 1898, a fierce storm sunk several ships and took many lives on Lake Michigan. One was the Doty, a giant steamship used to carry cargo across the Great Lakes. The wooden vessel was lost for 115 years, but was rediscovered on June 16, 2010, upright and well preserved due to the cold fresh water. Even after all that time, its cargo of corn was still in the hold. Only technical divers with special equipment can explore this 320 feet deep wreck.
8. Rhossili Beach, Wales
Rhossili Beach is located on the coast of the Gower Peninsula in Wales, where there are over 250 shipwrecks that can be seen. One of the wrecks is the Norwegian vessel Helvetia that has been there since 1887. Its wooden carcass is a landmark along the sandy shoreline. The pounding waves have taken an eroding toll on this shore wreck, and it might not be around for much longer.
9. Point Reyes, California
The Point Reyes coastline is a tough spot for boats and has had many wrecks in the area. In 1870, a lighthouse was put in to prevent the boats from crashing into the land, and yet over 50 ships have been lost. One ship called the SS Point Reyes is just sitting abandoned on the sandbar.
10. Homebush Bay, Australia
Homebush Bay is the site of a few different shipwrecks. The bay was once used as a ship-breaking yard and two of the wrecks are easily accessible from the shore. Overgrown with foliage, they take on an eerie quality.
11. Fuerteventura, Canary Islands
The American Star had been a working boat for decades and was on its way to Thailand in the 1990s to be retired and turned into a floating hotel, but it encountered some bad weather in Fuerteventura and never made it. Only the bow is still visible above water.
12. Oahu, Hawaii
At 123 feet, the Sea Tiger is the deepest recreational diving wreck in Hawaii, where one can swim through the haunting hallways and hull of this sunken ship. It was once a Chinese vessel used to transport illegal immigrants. It was confiscated by the Coast Guard, sold and then purposely sunk to be used as an underwater tourist attraction.
13. Fort Stevens State Park, Oregon
In Oregon's Fort Stevens State Park there are the remnants of a boat called Peter Iredale that was wrecked in 1906. There's not a ton of it left past the structural wood, but it remains in the ground and can be seen at low tide.
14. Fraser Island, Australia
The SS Meheno is a landmark shipwreck attraction on Queensland's Fraser Island. It's rusty hull flanks the shoreline like a ghost of its former glory. The old vessel was being towed to Japan for scrap when a cyclone hit. The chain snapped and she drifted to the sandy island where she is much photographed today.