Going on a trip gets people out of their comfort zones and shakes up their usual routines. This can be a good thing, as it can provide enriching life-changing experiences. But it can also bring out the worst in people. For some reason, people think they can get away with things when they're on vacation that they wouldn't consider doing in their normal life back home. The cloak of anonymity brings out the rebel in them. Travel search engine Hipmunk put out a survey to get the dirt on what terrible or sneaky things people admit to doing when they travel, and some of them are downright shameful. Are you guilty of any of these?
1. They Fib to Get an Upgrade
Fib is a nicer way of saying lie. They pretend it's their honeymoon, birthday or anniversary, hoping the plane, hotel or restaurant will give them some special treatment or perk. Ten percent of people who took the Hipmonk survey admitted to doing this from time to time. Tisk, tisk.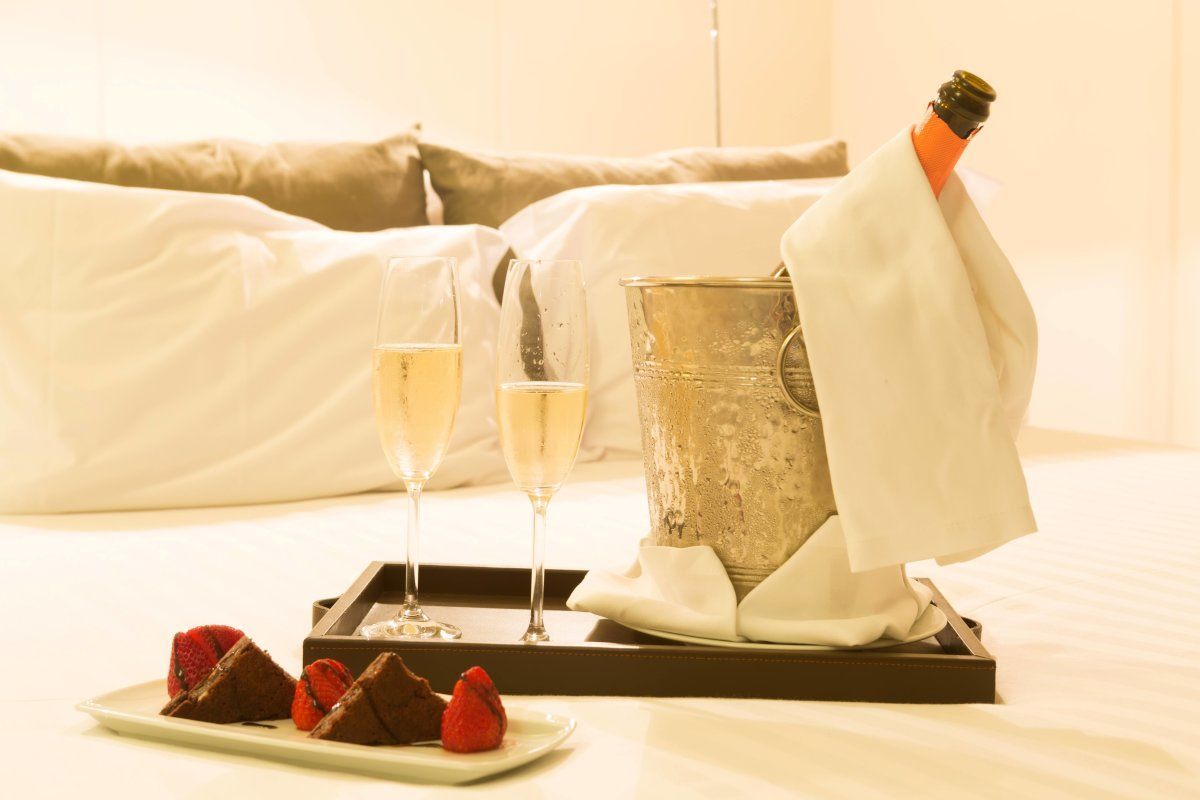 2. They Stand Up When the 'Fasten Seat Belt' Sign is Lit
There's always some person who needs to go to the bathroom or sort through their overhead bin, turbulence be damned. Flight attendants are usually on top of this, and scold these rebels accordingly. But the sign is their for your safety, so it's best not to push this one too often. A full 18 percent of survey respondents said they regarded that sign as optional.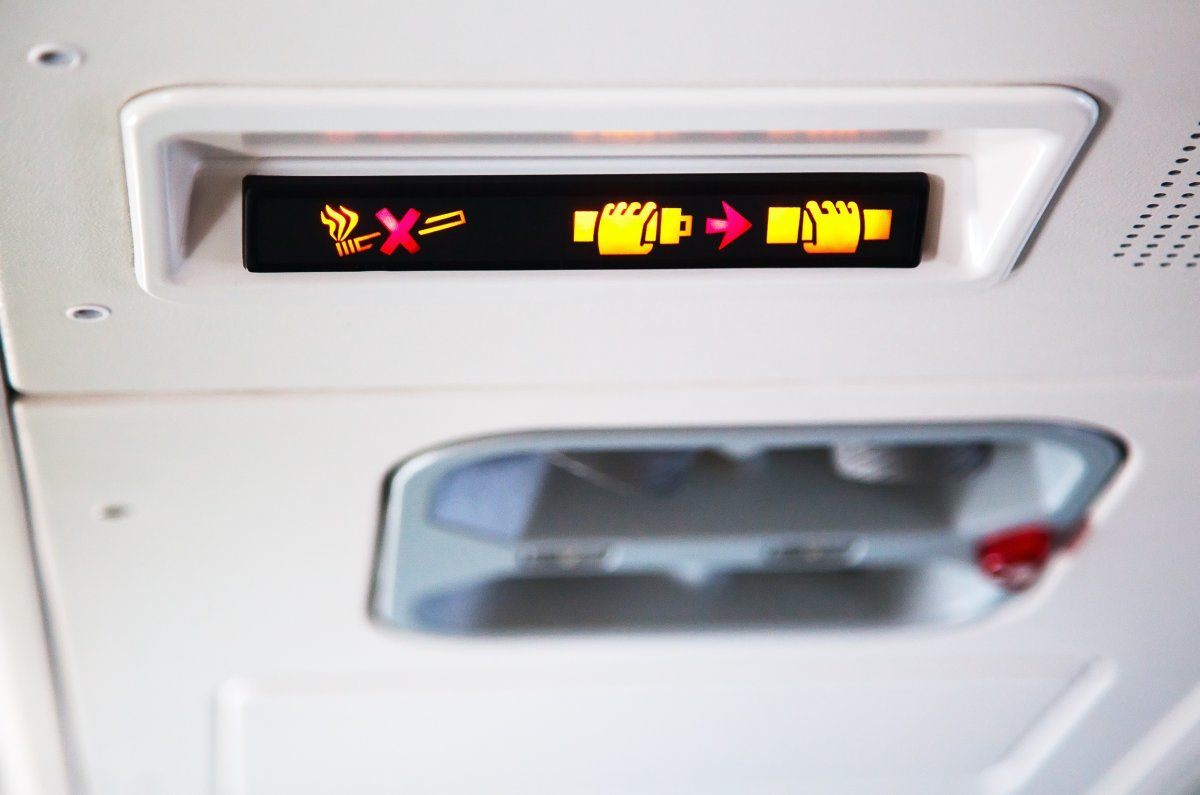 3. Sneaking On the Plane Before Your Row or Group Number is Called
According to the Hipmonk survey, six percent of travelers admitted to doing this naughty thing. However, personal experience indicates the number might be much higher. There's always a mosh pit of passengers jockeying for position and elbowing each other as they clamor to get on the plane these days. All common courtesy seems to have gone out the window.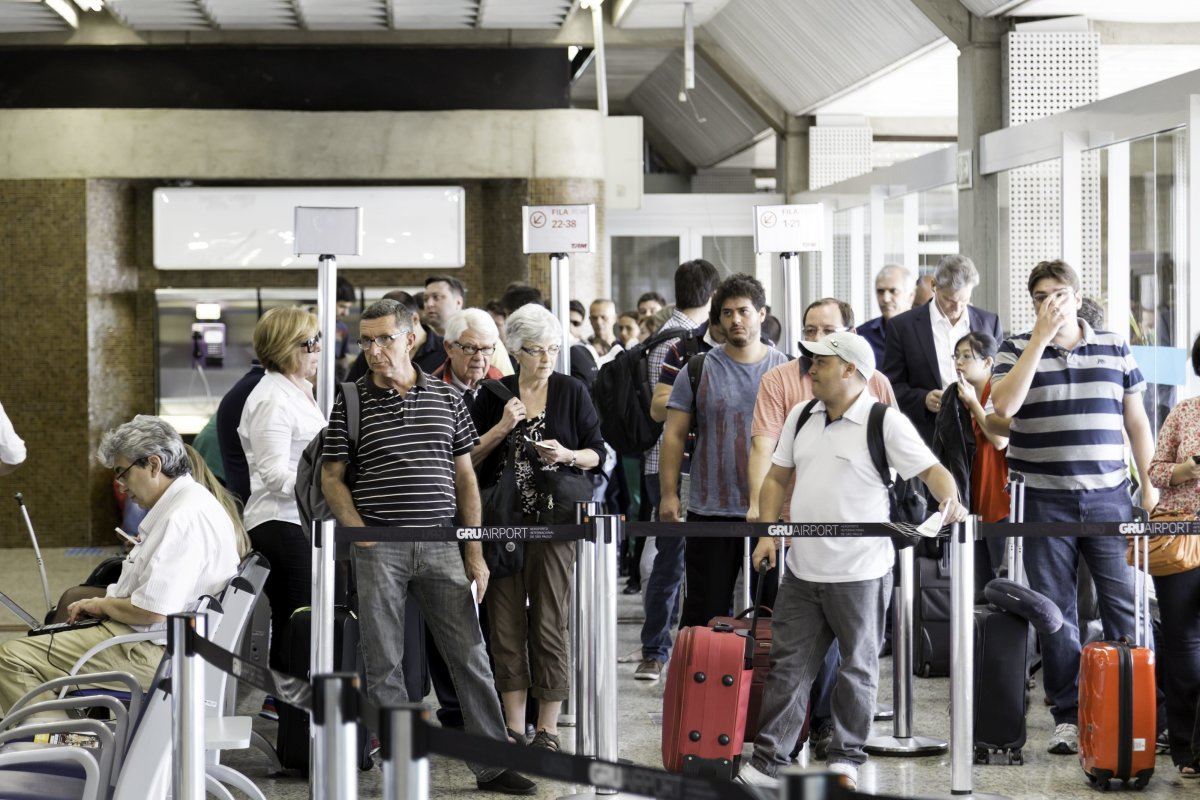 4. They Steal Towels from the Hotel
Really, people? You think they're free for the taking? A night or two's accommodation means the linens are yours, as a generous bonus? We all end up paying with increased room rates because of this kind of petty theft. Ten percent of survey respondents said they have done this. Not you, right?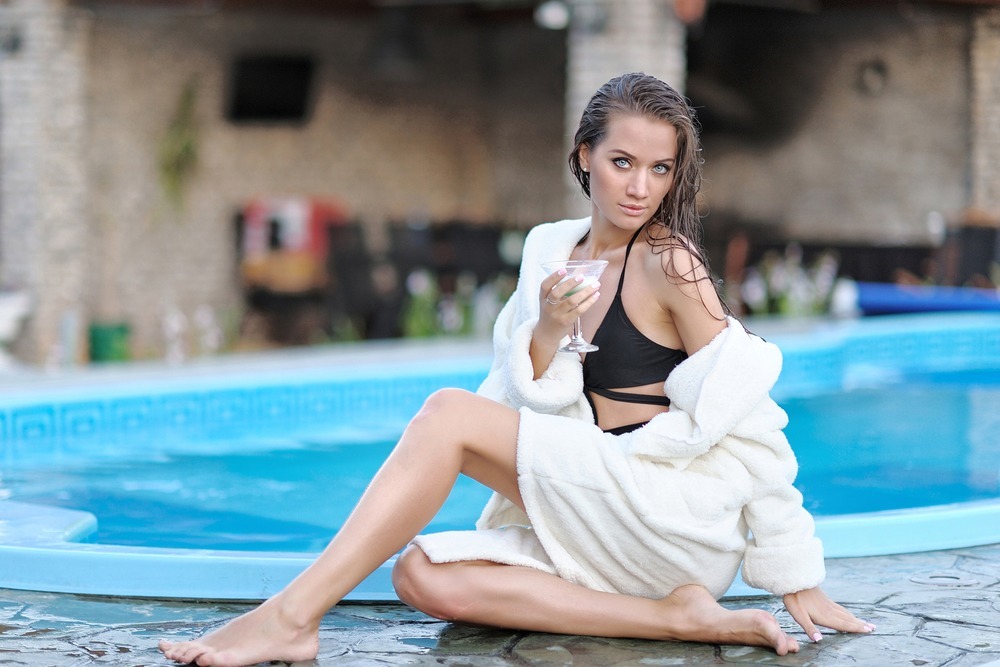 5. They Pilfer the Toiletries
Not only do some (okay, most) people do a clean sweep of the little shampoo bottles and cute soaps in their room, but 29 percent said they also raid the maid's cart to top up their stash. Does the hotel room really owe you a month's worth of clean hair? Perhaps it's fair game to take the room amenities you didn't use during your stay, but the accommodation rate doesn't include a month or two's worth of personal care products. That's stealing, folks.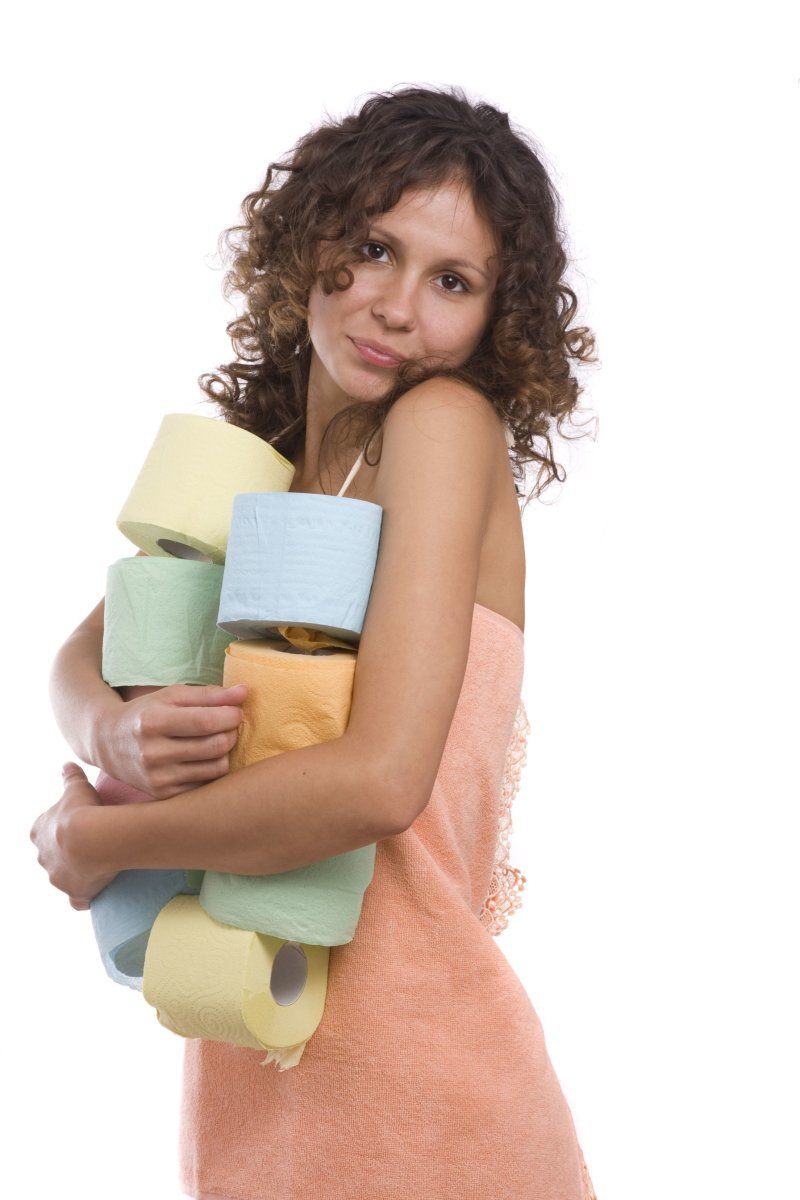 6. They Sneak into Hotels and Use the Pool
It takes a little nerve to pull this off, but 17 percent said they have done this from time to time. It's taking advantage of customer service standards at most hotels where, as long as you look and act like you belong there, they won't question you to verify you're a paying guest or not. Many hotels these days require you to swipe a key card to get into the pool area, but that, too, is easy to scam through. Just follow closely behind a legitimate guest and have them hold the door for you. If you're friendly and polite, it's not hard to do. However, it's not the right thing to do. Only paying guests have the right to enjoy that sanctuary, not any person off the street.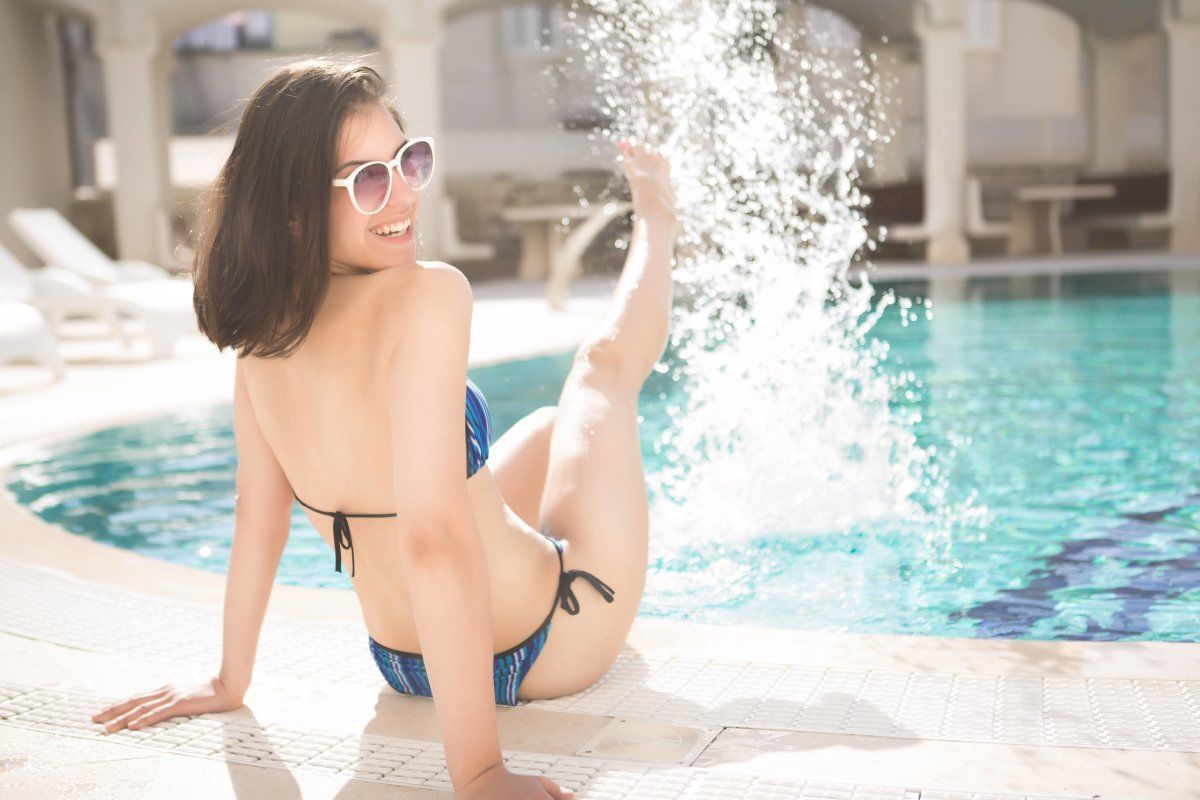 7. They Skinny Dip
Hopefully this is under the cloak of darkness just before closing time when no one else is there, but seven percent have admitted to going in the hotel pool au naturel. We won't judge, but we will ask you to keep this discreet and not let things escalate to other naked activities. Nobody wants to look down from their balcony and see that.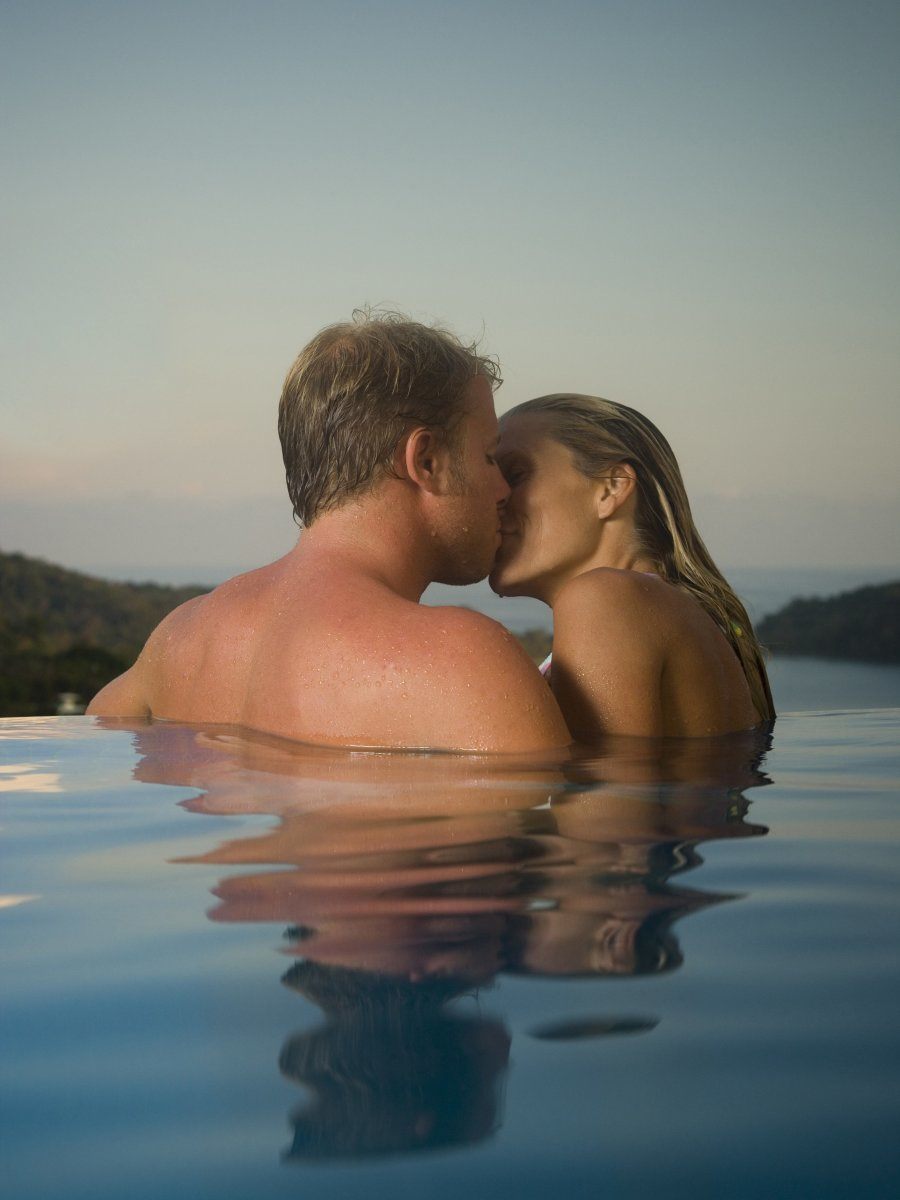 8. They Pocket Food from the Breakfast Buffet
Sure, it's an all-you-can-eat buffet spread, but that doesn't mean they have to feed you for a week. A full 60 percent of survey takers said they take more than their fare share of food from their hotel buffets, stocking up on fruit, yogurt, muffins and little boxes of cereal for later consumption. If you're subtle about it, we don't mind if you grab, say, a banana for later, but keep it reasonable, people. Don't fill your purse with pastries.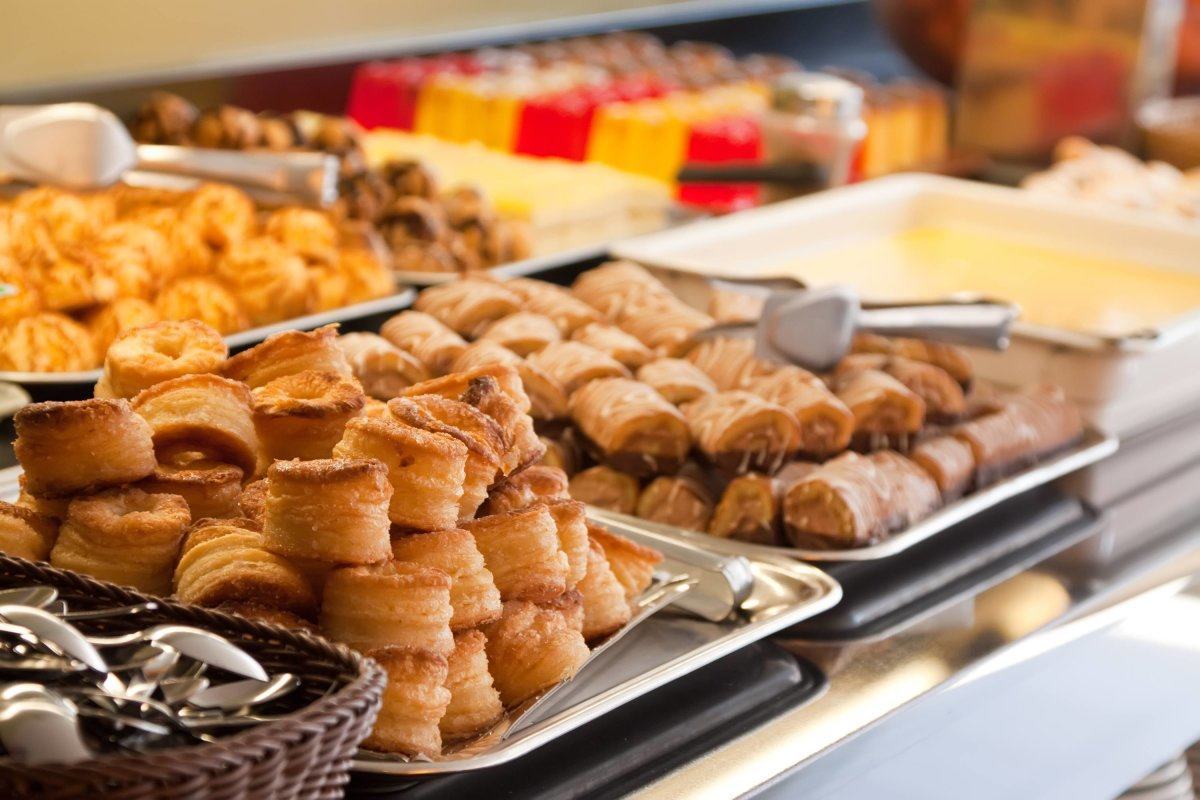 9. They Let Unregistered Guests Spend the Night in their Hotel Room
Yeah, this one probably happens all the time. Who wants to go through the hassle of registering a "friend" or spontaneous hook-up with the front desk personnel? A full 37 percent of people have admitted to sneaking people in, even if they know it's against the rules.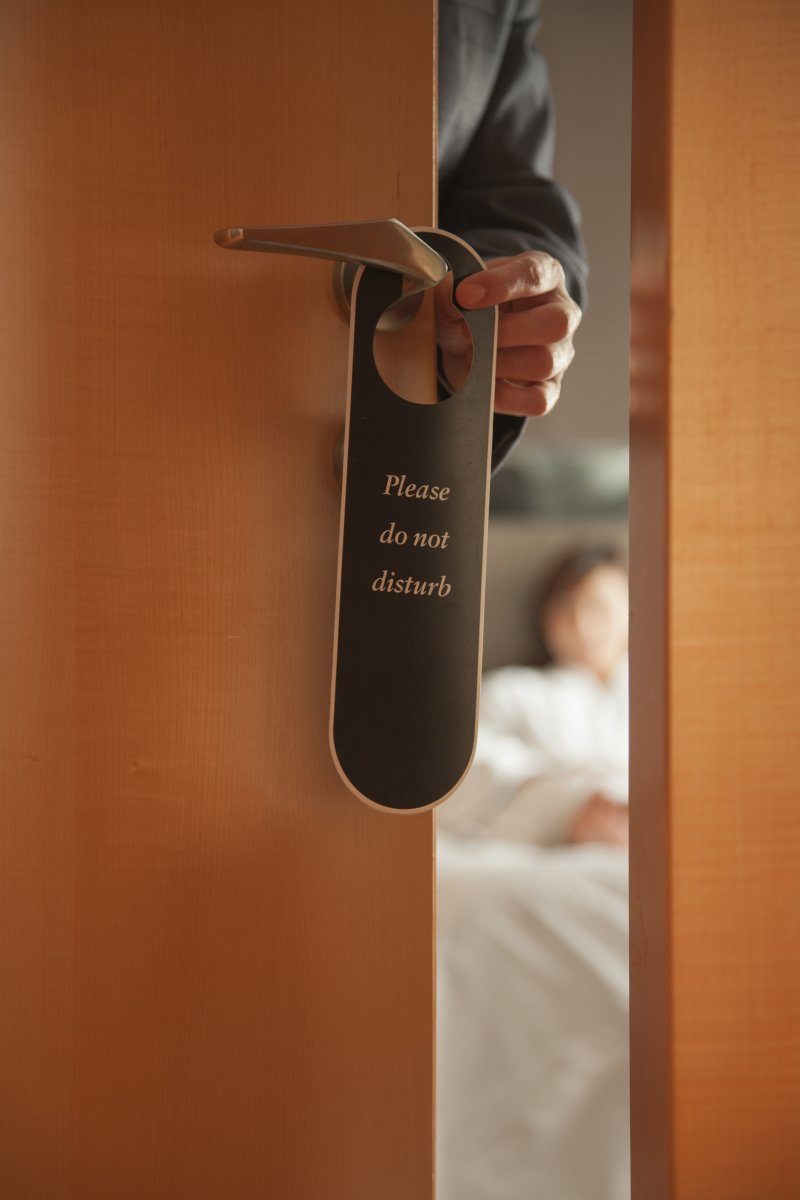 10. They Change Diapers on the Tray Table
It's not easy to find official stats on this offense, but flight attendants report that passengers often change their offsprings' dirty diapers on the tray table or airplane seat, even thought there is a changing table in the lavatory. Furthermore, these soiled diapers are often wadded up and wedged into the seat pocket – you know, the one you reach in to place your book, tablet or snacks. You might want to bring sanitizing wipes on board to brush over these surfaces, as the crew rarely cleans them between flights.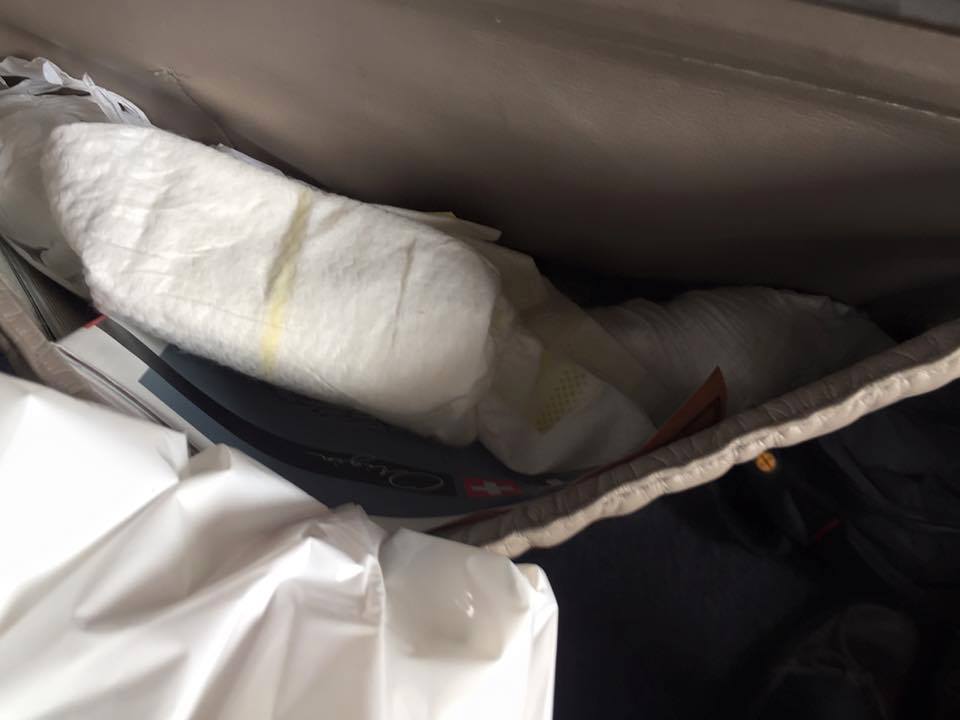 11. Doing Drugs Abroad
The laws of the US are not the same across the globe, so there are places where certain drugs are legal. Not that the laws necessarily stop people from using back in the States (a 2013 study showed that 24.6 million Americans aged 12 and up – almost ten percent of the population – had used an illicit drug that past past month), but there is something all the more enticing when that legal barrier is removed. Twelve percent admitted they have indulged in drugs in countries where it is sanctioned. The reality is probably much higher.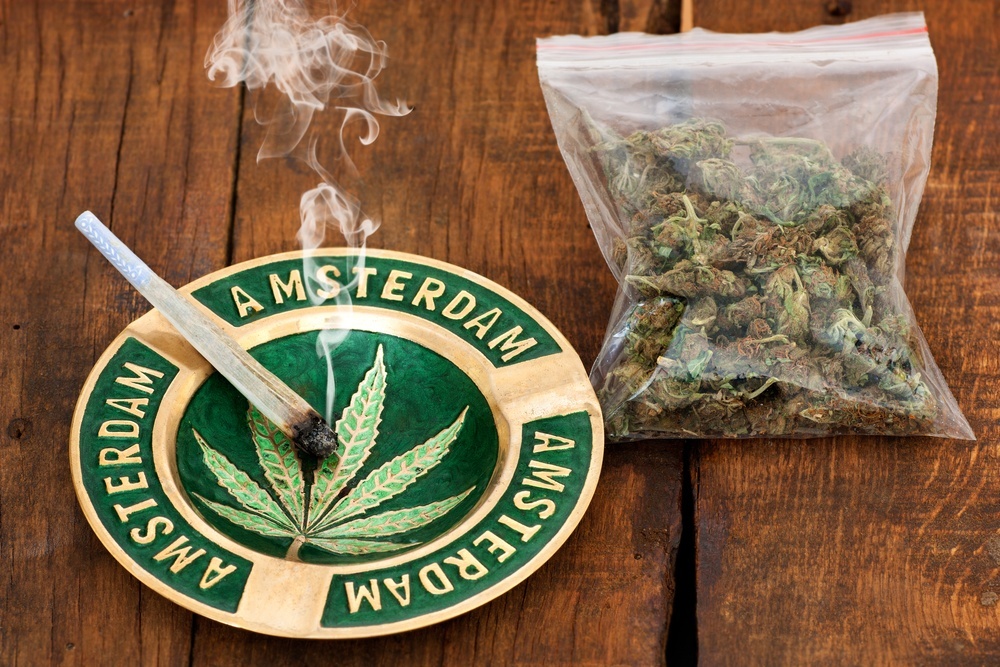 12. Skirting the Drinking Age Limit Abroad
America is pretty strict about underage drinking, and 21 is the legal age limit for imbibing alcohol (although every high school or college party could show you that law isn't hard to get around). But when youngsters travel to places that have lower legal drinking ages – pretty much the rest of the world – they often over-indulge with impunity. Spring breakers in Cancun come to mind. The United States is joined by Côte d'Ivoire, Equatorial Guinea, Iraq, Kiribati, Micronesia, Mongolia, Nauru, Oman, Palau, Samoa and Sri Lanka with its minimum legal drinking age of 21.