Travelers can immerse themselves in Latin culture in several countries, such as Brazil, Mexico, and Venezuela. But there are a host of various museums, galleries, and shopping centers in America that are dedicated to Latino heritage, as well. The attractions on our list will captivate you, increase your knowledge, and make you feel like you're a part of this wonderful and welcoming community. Here are the 10 best places where Latin culture flourishes.
1. Olvera Street – Los Angeles, CA
There's no better place to get in contact with Latin culture than Olvera Street in the heart of Los Angeles. The Mexican Marketplace is surrounded by historical structures, colorful walls, street vendors, and craft shops. Created in 1930, walking down the one block-long market will transport you back to Old Los Angeles.
As you take in a whiff of fresh taquitos and tacos being cooked in outdoor cafes, you can listen to the sounds of live mariachi music playing while enjoying a Baile Folklorico dance presentation.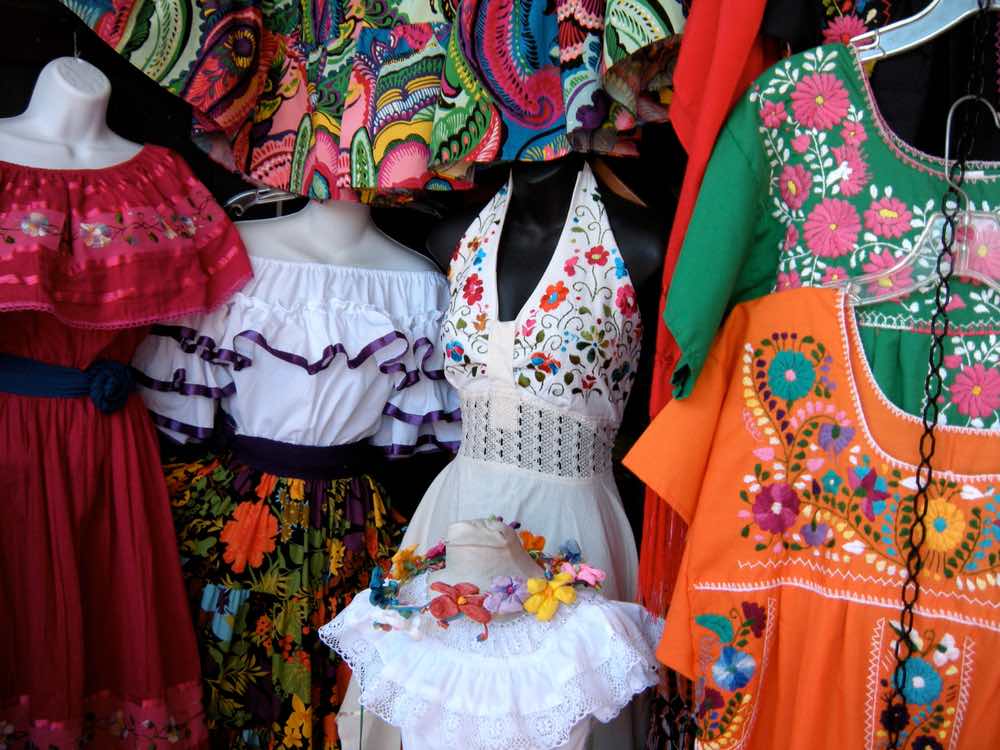 2. Museo de las Americas, Denver, CO
Denver pays homage to its ever-growing Latino community through contemporary art that's housed at the Museo de las Americas. A range of exhibits preserves the history of Latin America while also providing educational resources to its visitors.
From now until August 2018, the center will feature new and old school artists who pay homage to Pachuco – a 1940s subculture of Chicanos and Mexican-Americans who dress in zoot suits and other flamboyant attire.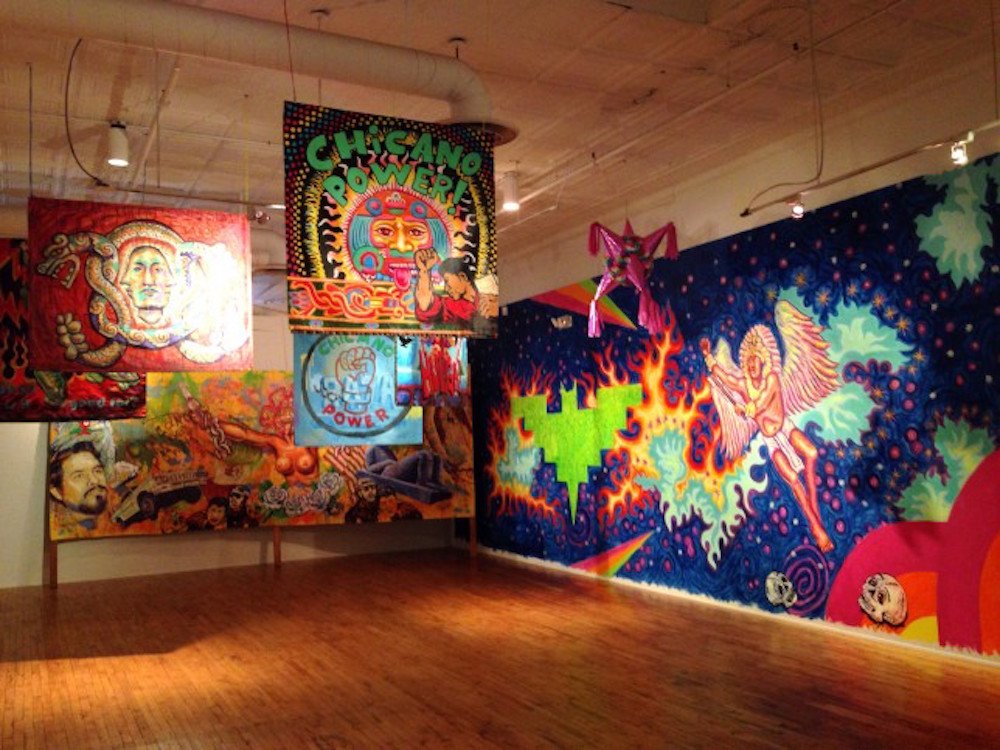 3. Pérez Art Museum – Miami, FL
The Pérez Art Museum in Miami has programs and exhibitions that highlight some of the most influential Latino artists, including Argentinian artist Julio Le Parc and Colombian artist Carlos Motta. The El hombre con el hacha y otras situaciones breves exhibit by Argentinian artist Liliana Porter is the current must-see exhibit, with some of her most popular work from the last three decades on display, such as abstract art made of broken china and a broken piano.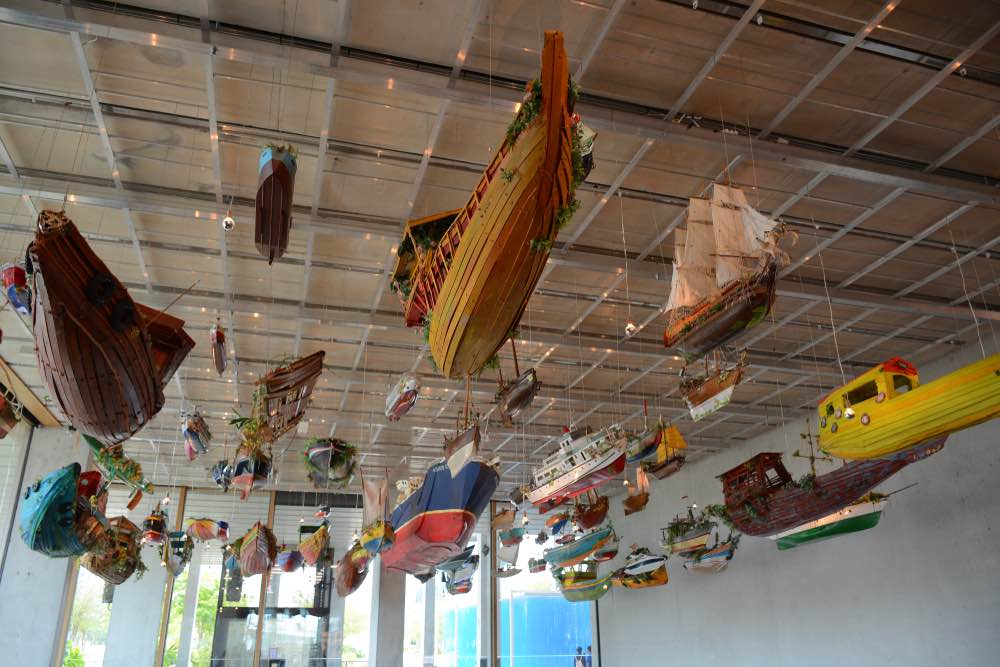 4. National Museum of Mexican Art – Chicago, IL
Another art museum that celebrates Latin culture is the National Museum of Mexican Art in Chicago. Located in the heart of the Pilsen neighborhood, the gallery features 10,000 pieces of Mexican and Mexican-American masterpieces from the past 3,000 years. Visitors can soak up the creativity of the talented curators who bring in the most eclectic pieces that personify Latin culture.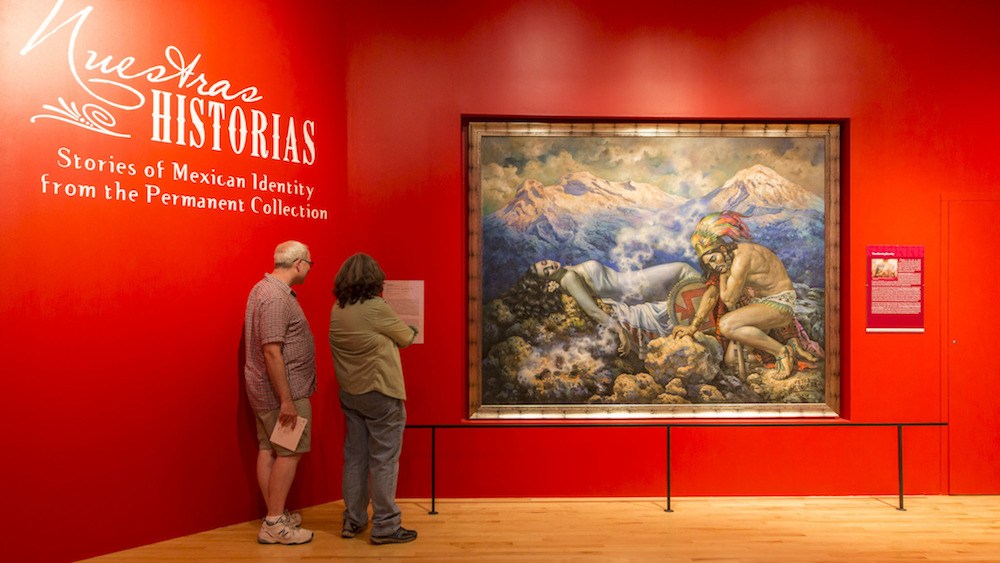 5. Chicano Park – San Diego, CA
Chicano Park is the place tourists visit when they want to view some of the world's most gorgeous murals. Prominent Latino and non-Latino artists from the '60s and '70s have scrawled on its walls, including, Salvador Torres, Glory Sanchez, and Michael Schnorr. A stop in San Diego means you have to visit Chicano Park so you can discover why it's known as the city's Latino historical gem.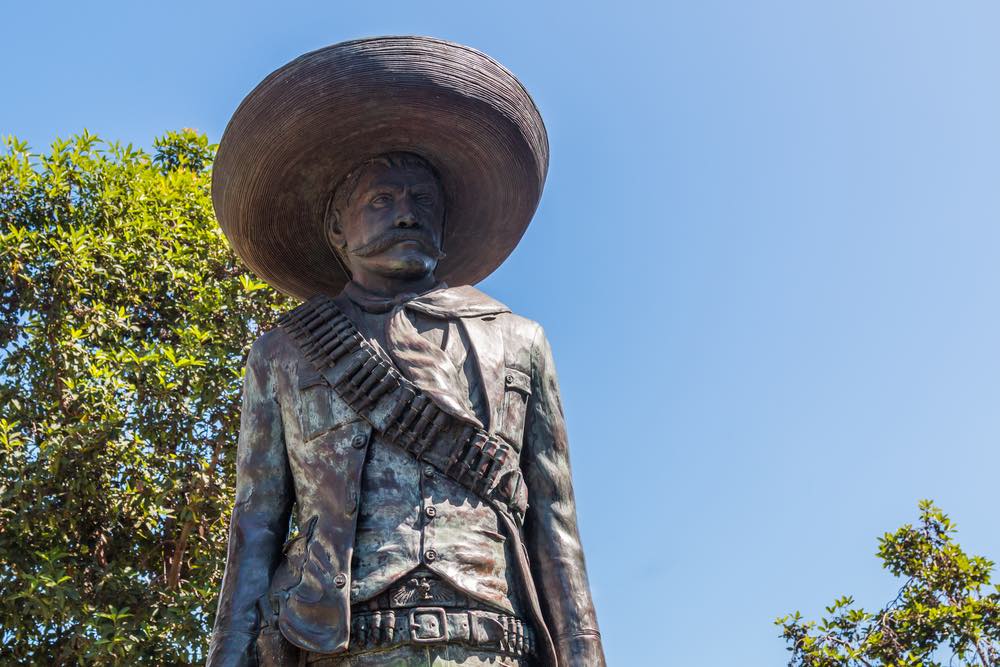 6. La Villita Historic Arts Village – San Antonio, TX
You could always visit The Alamo and Spanish missions during your trip to San Antonio, but taking a stroll down La Villita Historic Arts Village should also be at the top of your itinerary. This charming district located along the San Antonio River is infused with art galleries, diners serving authentic Mexican food, and craft shops where you can scoop up handmade trinkets. As one of the city's most popular cultural centers, this village is the perfect place to unwind, listen to Tejano music, and become acquainted with Latin culture.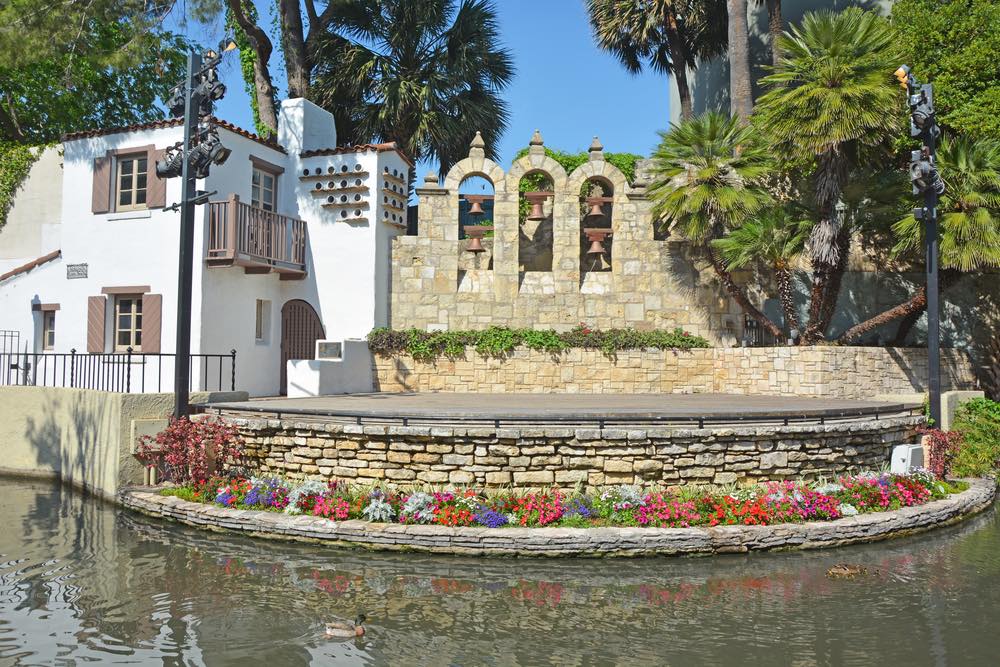 7. El Museo del Barrio – Manhattan, NY
Museum Mile in Manhattan, N.Y. is loaded with art galleries and exhibits that showcase work from Latino artists, and for those who want to peruse a museum that's all-encompassing, they make the trek to El Museo del Barrio.
As the city's leading museum that showcases art from Latino, Latin American, and Caribbean cultures, a wide-range of collections are on hand, from film, literary, educational programs, and a permanent collection of over 6,000 pieces of art.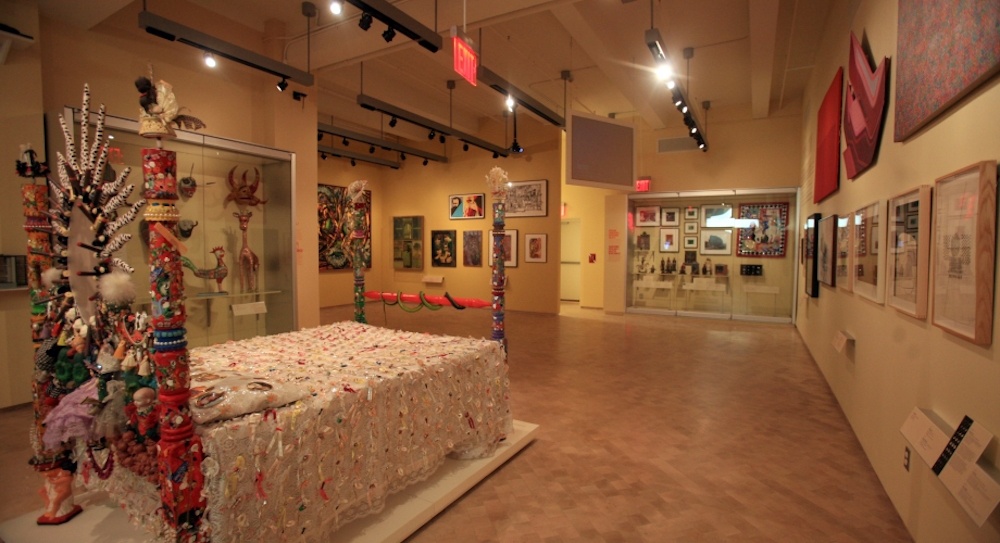 8. Origen – Oaxaca, Mexico
For foodies who love the flavorful cuisine that Mexico is known for, the city of Oaxaca is the place to be. Backed by chef Rodolfo Castellanos, Origen restaurant has a menu that was inspired by his mother who was a master at creating authentic Oaxacan dishes. Using fresh and flavorful ingredients, guests can enjoy a variety of savory meals, from charred octopus to nicuatole – a traditional Oaxacan dessert.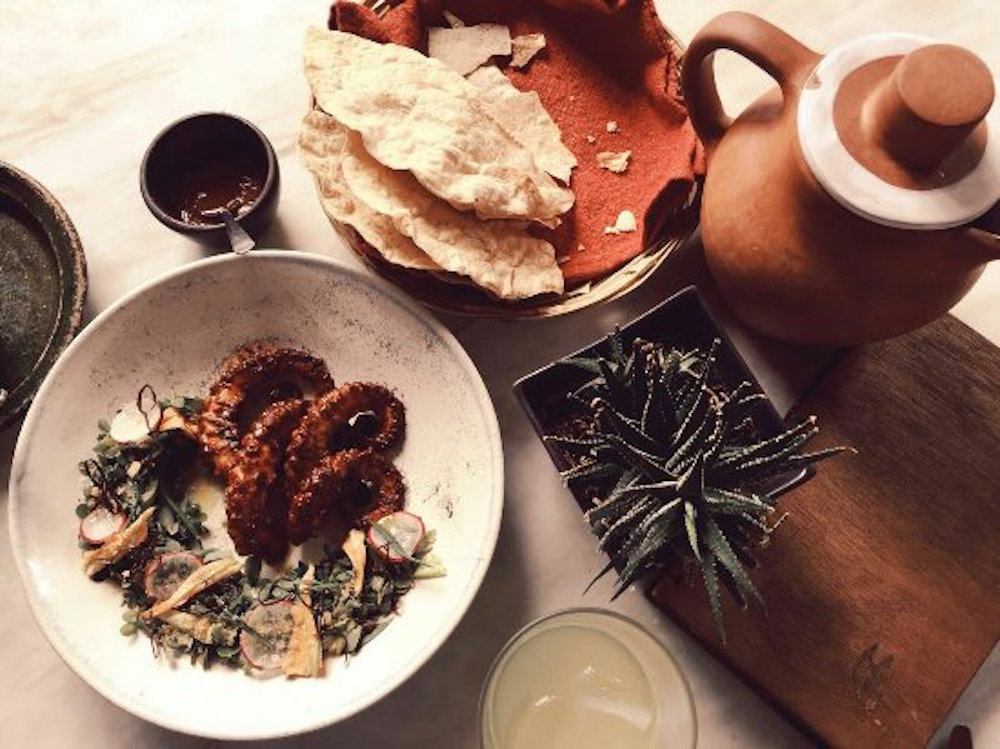 9. César E. Chávez National Monument – Keene, CA
In the foothills of the Tehachapi Mountains, one will find Keene. The city is known as the birthplace of the United Farm Workers – an organization led by the late civil rights activist, César Chávez. As a labor leader, Chávez led hunger strikes, boycotts, and marches to bring attention to the plight of farmworkers. It was his unwavering commitment that prompted the city to create the César E. Chávez National Monument in his honor. In 2012, with some help from former U.S. President Barack Obama, the monument became the first national park to honor a contemporary Latino.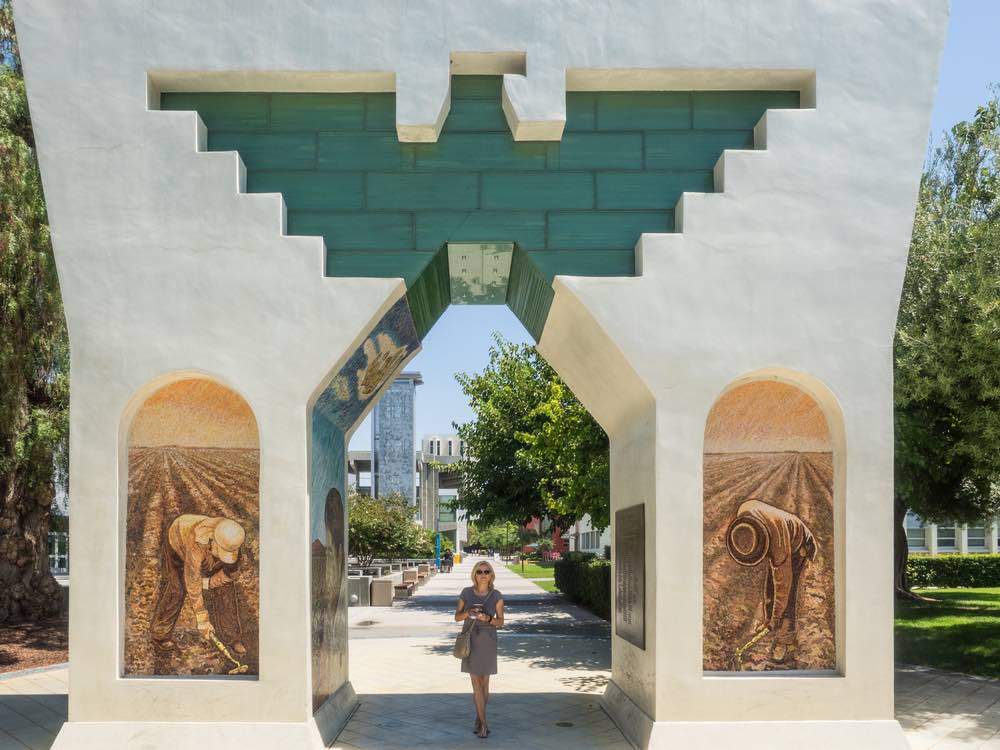 10. Portland Mercado – Portland, OR
Not only is Portland known for its hipster districts, but it also has a flourishing Latino community, as well. Portland Mercado was created by a non-profit organization called Hacienda Community Development Corporation. The cultural hub is jam-packed with unique markets and eateries inspired by Latin culture. A walk down one of its streets and you'll be immersed in everything your heart desires, from Colombian food to Cuban crafts.