You can't go wrong by planning an island vacation. You'll likely have to shell out a bit of cash and spend hours on a grueling flight, but it'll all be worth it once you step foot on a tropical destination. From their posh, luxury resorts to picturesque beaches, these majestically beautiful islands across the globe are some of the best vacation hot spots according to travelers.
1. Phuket, Thailand
Smack dab in the middle of the Andaman Sea you'll find Phuket, Thailand. There's a reason why this scenic island is a favorite amongst travelers. To start, it doesn't get any better than the miles of white sand beaches, the rugged mountains looming in the distance, the streets lined with colorful trinkets, and the tasty cuisine. Not only that, but Phuket is also one of the most budget-friendly destinations where you can get more bang for your buck.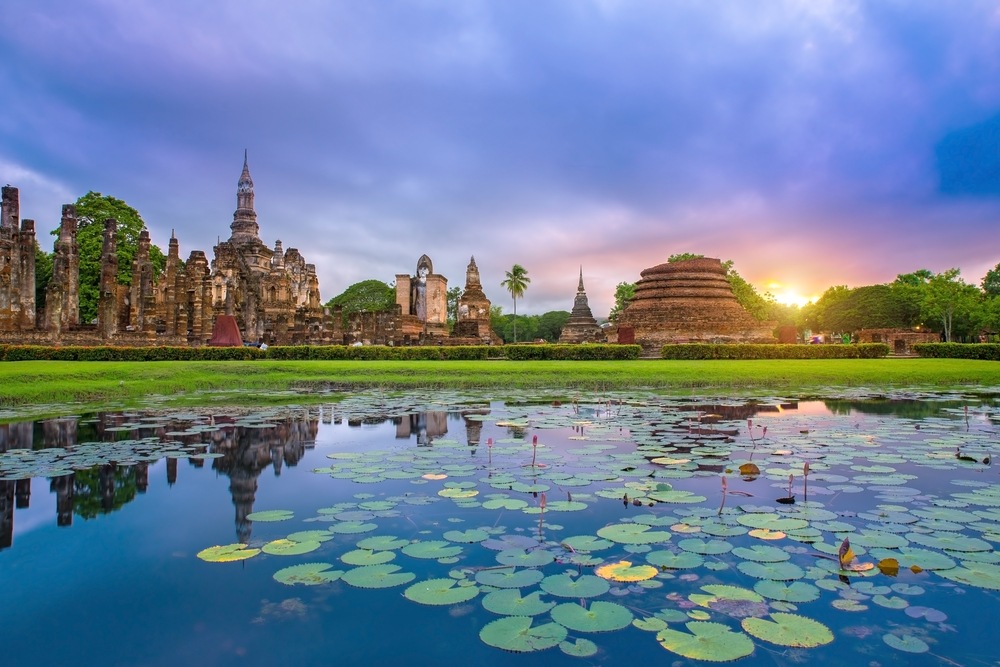 2. Galapagos Islands
Nature lovers and wildlife enthusiasts love making the trek to the Galapagos Islands in the midst of the Pacific Ocean. This is the place where you can see giant turtles swimming in the crystal clear water or watch sea lions playfully waddle along the rocks. You can't go wrong with whichever island you choose to visit out of this remote volcanic archipelago. You won't be disappointed whether you decide to spend your time relaxing on the chalky sand or booking an adrenaline-pumping adventure.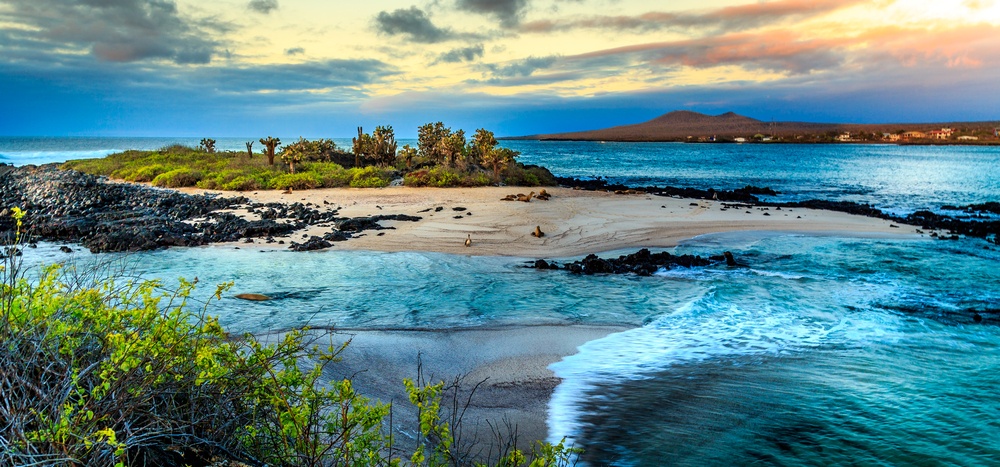 3. Tahiti
As the largest island in the French Polynesian, Tahiti is a favorite among couples looking for a romantic getaway or singles who are in need of some R&R in an idyllic setting. Black sand beaches, waterfalls, and lagoons provide the perfect backdrop for this scenic location, and although you'll be spending a ton of cash to enjoy this beautiful oasis, travelers say it's worth every single penny.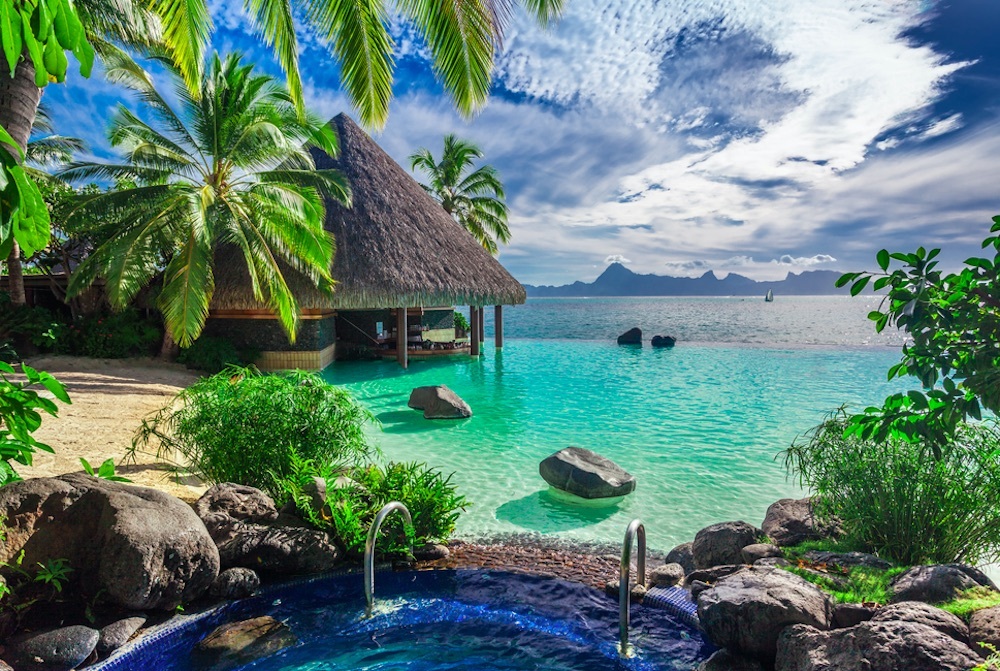 4. Santorini, Greece
Black, red, and white sand; authentic Mediterranean dishes; and colorful buildings lining the coastline. What more could a traveler ask for? Santorini has long been the go-to destination for honeymooners and island hoppers who want to enjoy the splendor of this island in the Aegean Sea. With so much history here, travelers are able to find an equal balance between bumming it all day on the beach and enjoy some of the ruins, including hikes to the ancient archaeological sites in Thera and Akrotiri.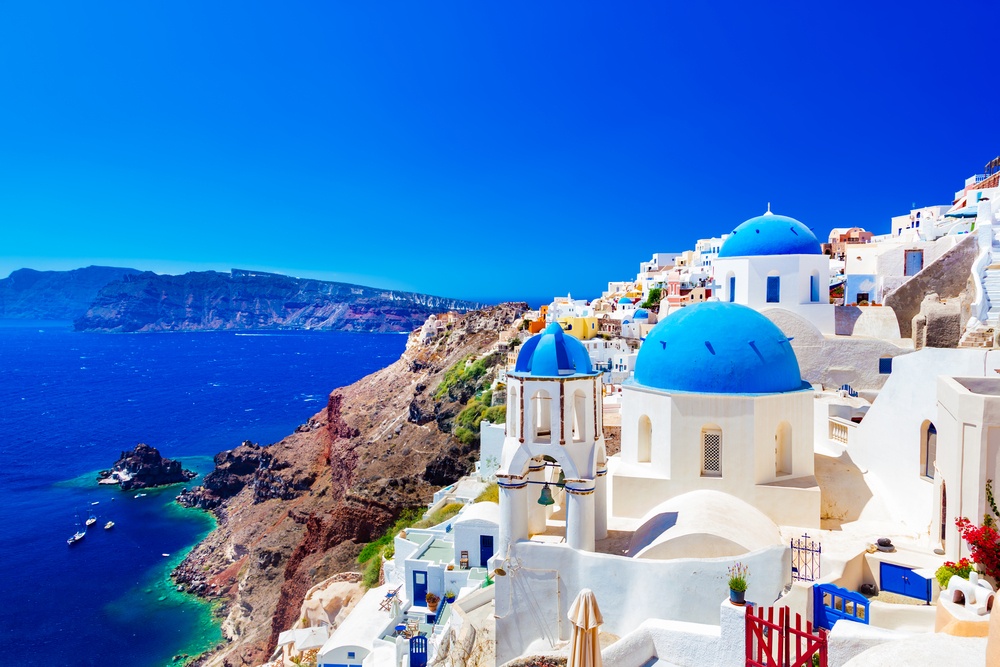 5. Bali, Indonesia
Bali isn't just the best island in Asia. Travelers also consider it one of the best islands in the entire world. This multi-faceted destination has more than enough luxury resorts, beachside bars in Kuta, and meditation retreats for those who need to clear their mind. Surrounded by volcanic mountains, coral reefs, and gorgeous beaches, Bali is also full of rich history, ancient temples, and of course, the legendary Sumatran elephants.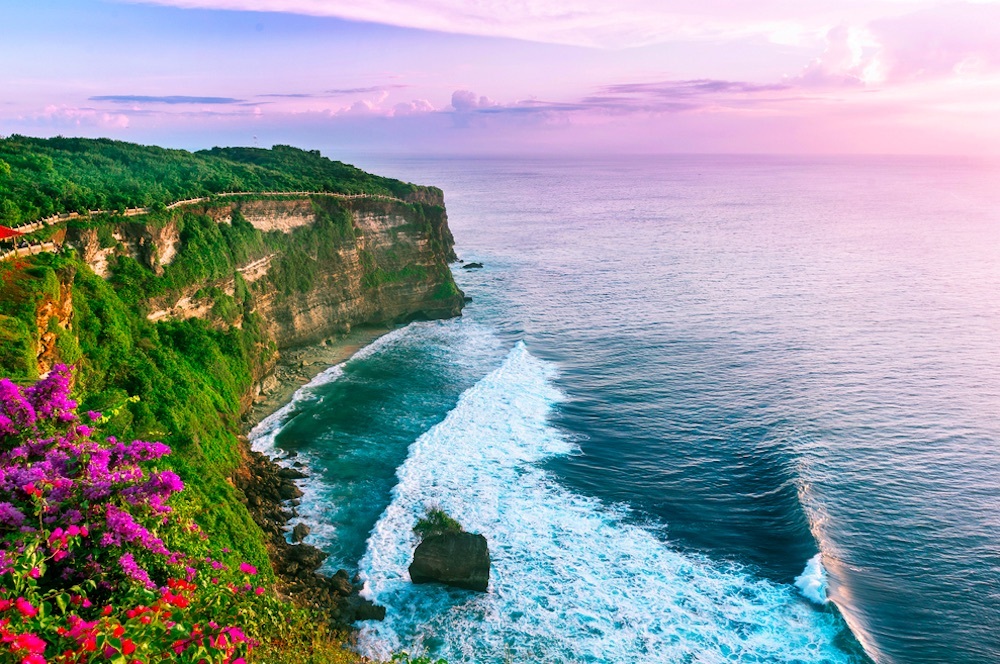 6. St. Lucia
One of the most popular tourist destinations in the Caribbean is St. Lucia. With its volcanic beaches, lush rainforests, and dazzling waterfalls, travelers head to this beautiful island in droves to enjoy all it has to offer. For those who are looking to kick back and relax, the beaches and botanical gardens are places most travelers recommend. For those who are looking for more action, a hike up Gros Piton is just what the doctor ordered.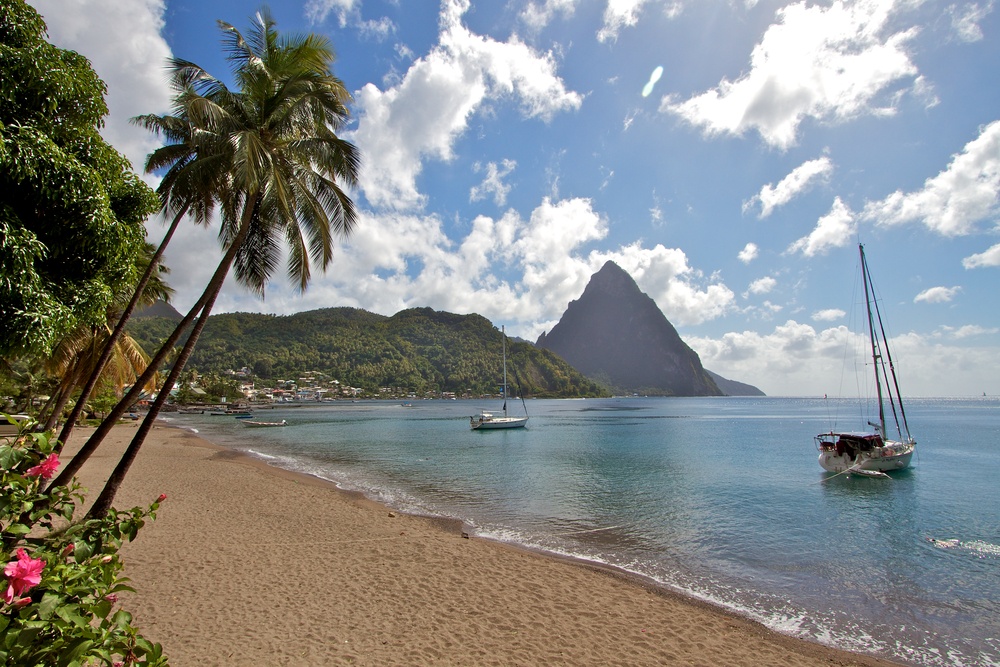 7. Cyprus
In the eastern Meditteranean, The Republic of Cyprus is known for its delicious wine, archaeological sites, and it's sandy beaches. In the city of Paphos, travelers love being in close proximity to the birthplace of Aphrodite – the Greek goddess of love. For the best museums, including artwork that dates back to the 16th century, travelers swear by the city of Nicosia which houses the Aphrodite of Soloi statue in the Cyprus Museum.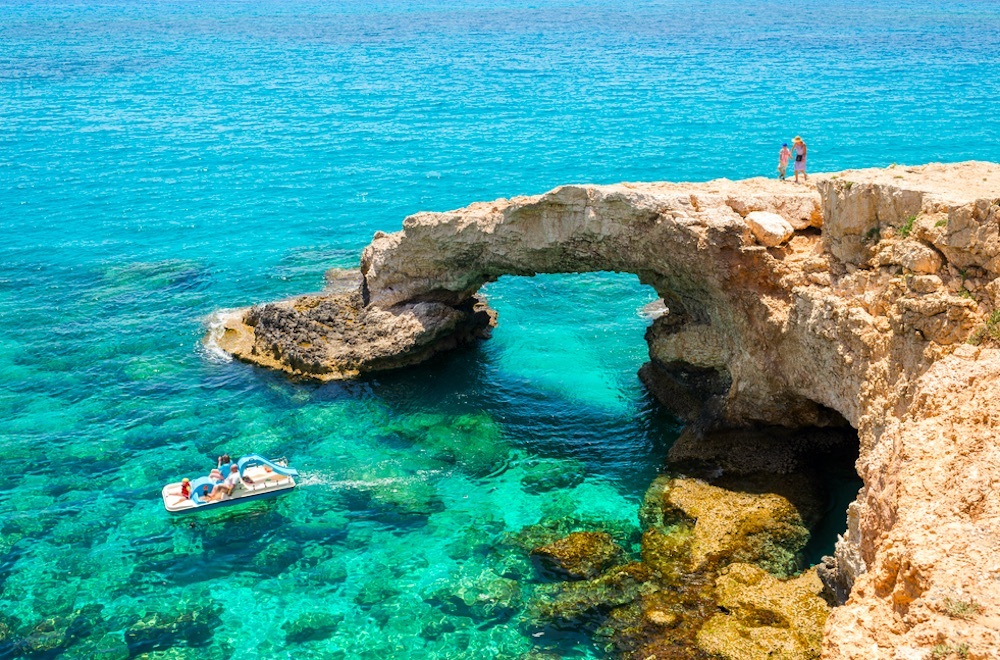 8. Fiji
The cost and the amount of time it'll likely take you to reach Fiji is well worth it, according to travelers. This archipelago in the South Pacific has an equal amount of romantic resorts, available watersport activities, and flavorful cuisine. White sand beaches lead out to clear water that houses beautiful sealife, including coral reefs and colorful fish. Travelers can't get enough of this tropical destination's traditional customs, the friendliness of the islanders, and the plentiful shops in the capital of Suva.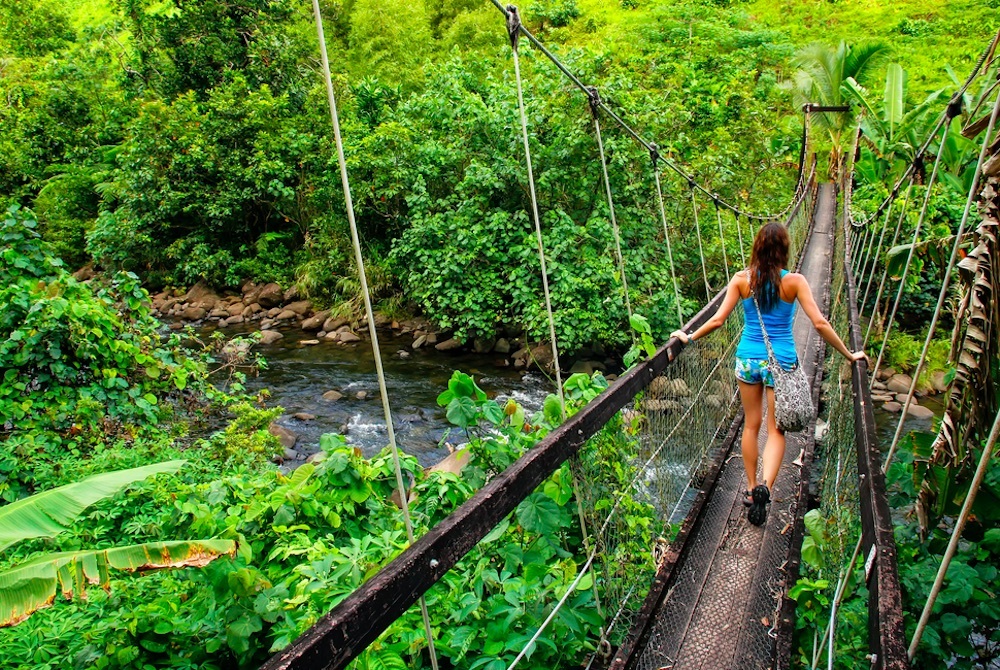 9. Bora Bora
One of the main reasons Bora Bora is so coveted is because of its exclusivity. Let's face it, not everyone can afford to pay top dollar to venture out to this isolated island in the French Polynesian. For those who can, they've confirmed that Bora Bora is the ideal place to be pampered like royalty while enjoying the peacefulness of one of the most beautiful islands in the world. Known as the "pearl of the Pacific," Bora Bora is a pristine tropical destination with neverending sunny skies and the best place to snorkel to get a peek at this island's magnificent sealife.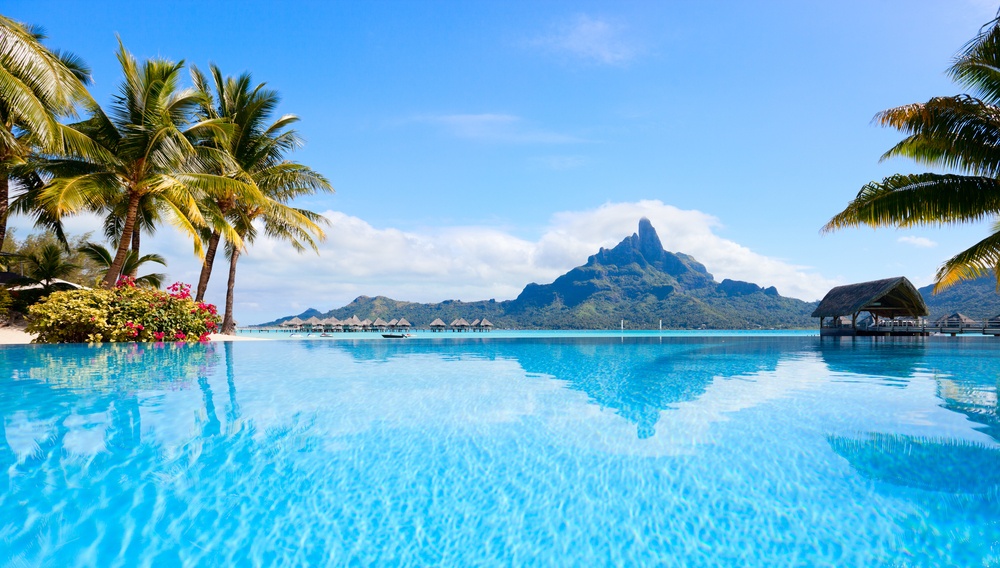 10. Maui
To get away from the packed resorts and tourists lining the streets of Honolulu, many travelers choose the island of Maui as their go-to destination. Located in the Central Pacific Ocean, adventure seekers are drawn to this coastal destination for its hiking trails at Haleakala National Park, volcanos, and waterfalls, while those who are looking for some peace and calm are drawn to its 30 miles of sandy beaches. From traditional luaus to kitesurfing and snorkeling adventures, there's no shortage of activities to partake in while visiting one of the world's most popular islands.