Looking for a fresh new way to hit the beach for your next vacation? If you're tired of lounging and swimming by the sea, then you might be ready to wade into the waves and try your hand at surfing. Even if you've been hanging ten since the old days, there's always a great net set of waves to be found at some really exciting destinations all over the world. So, whether you're a surf virgin, a seasoned vet, or just a curious onlooker, if you're going to experience the best surfing the world has to offer, here's where you should look.
1. The Pipeline
Only head to Oahu's famed surfing spot if you've got serious chops. The most famous set of waves on Earth can be found year after year as surfers from across the world journey to the Pipeline to test their skill.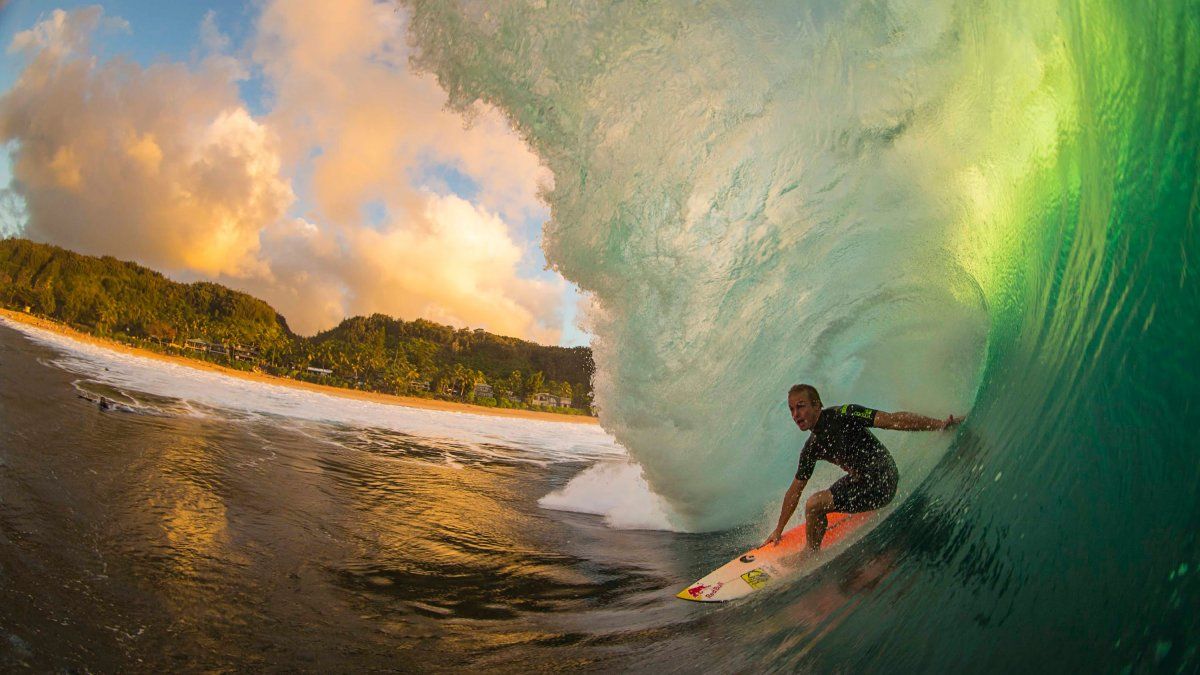 2. Uluwatu and Kuta
A perfect entry point for both novices and experts looking to surf a few sets in paradise, the Indonesian islands of Uluwatu and Kuta are stunningly beautiful in addition to offering a great selection of waves.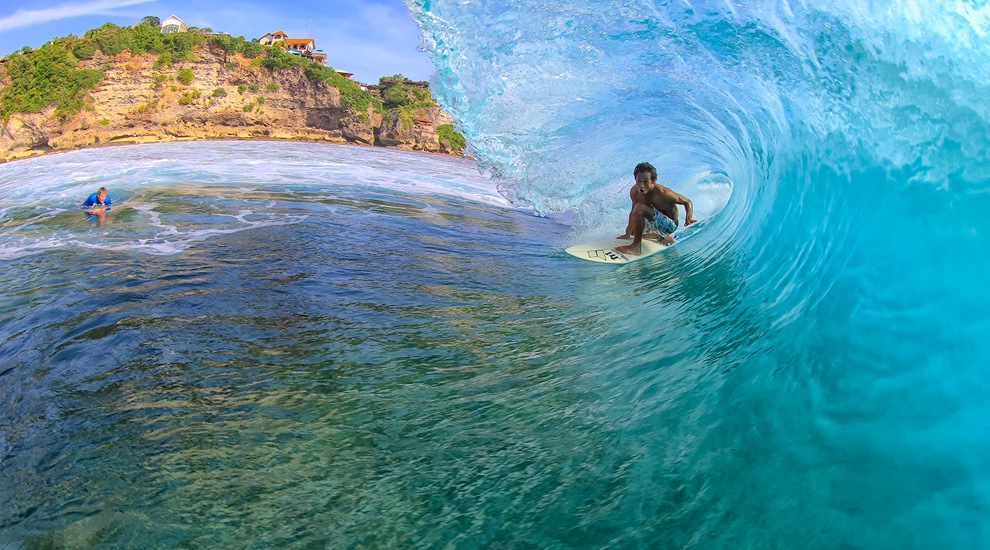 3. Hossegor
Alternatively known as the surfing capital of Europe, France's Hossegor is not only home to an intimidating but thrilling set of waves, visitors can also get some celeb spotting done thanks to the beaches famous customers.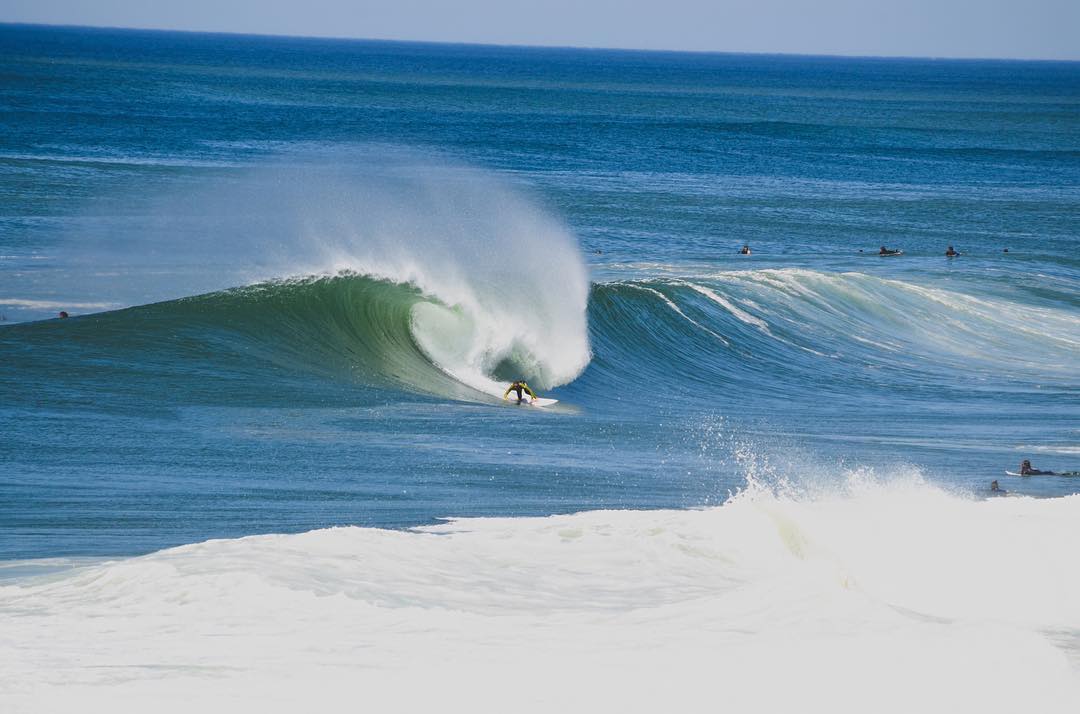 4. Nihiwatu
For those surfers with a little extra money in their pocket, there's Indonesia's Nihiwatu which is owned by a resort. That ownership means that surfers can actually reserve the set for themselves and a few friends.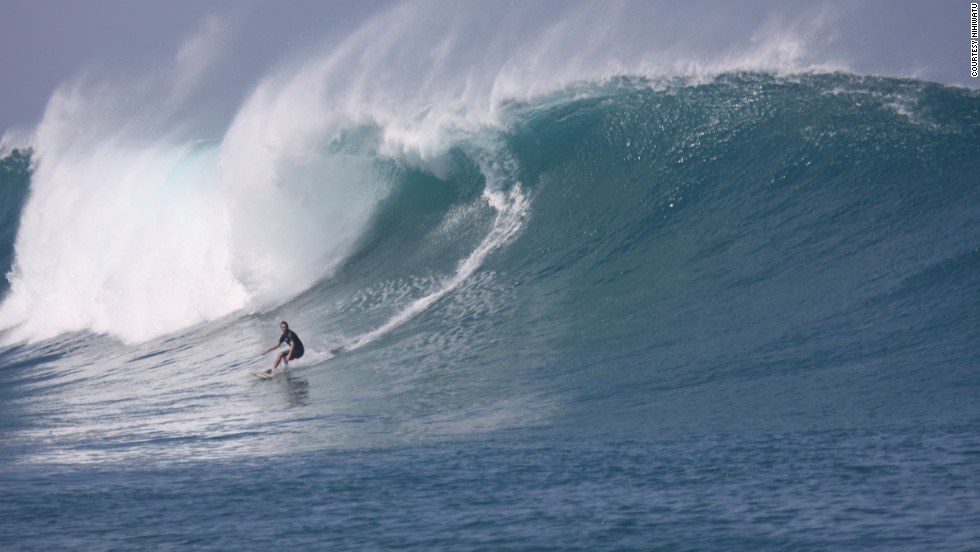 5. Honolua Bay
One of Maui's most closely guarded surf secrets, Honolua Bay is ideal for a veteran who's seeking out a new challenge. Of course, you should probably get directions at the hotel, because a local is likely to steer you astray rather than give away this spot's actual location.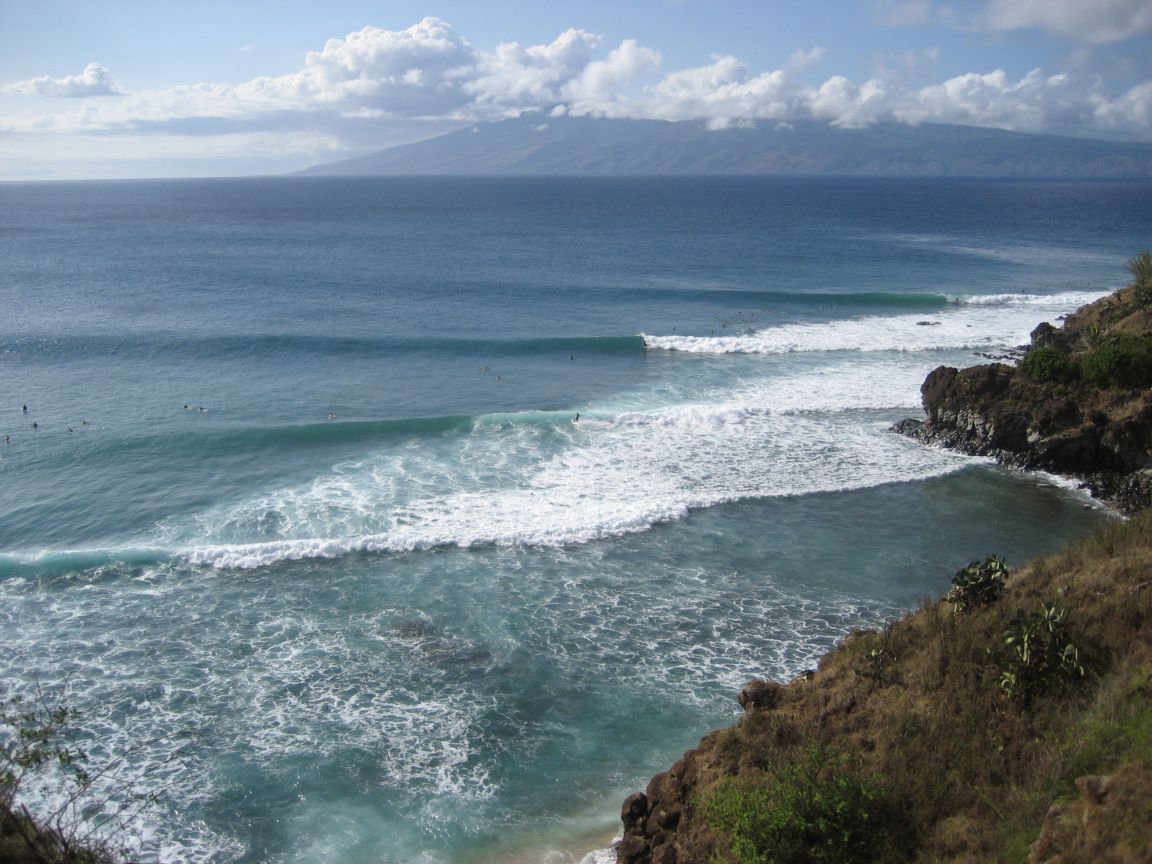 6. Riyuewan
Believe it or not, one of the most picturesque spots for beginners can be found on Hainan Island in China. Several local tourist companies are there to help you find beginner locations that won't be crowded.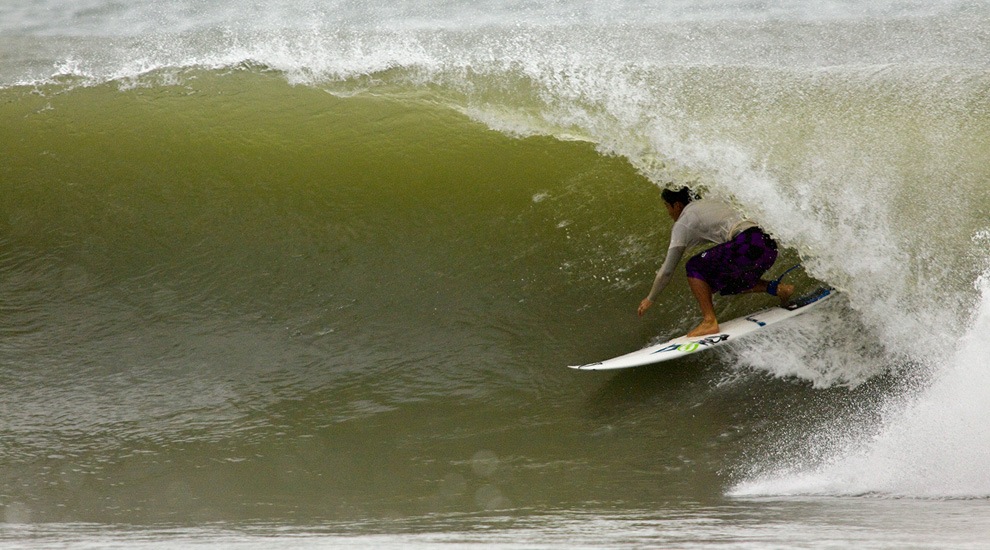 7. Maverick's
Located on the California coastline, the waves at Maverick's are formed because the turbulent storm systems brewing off the coast. These violent storms can send the waves to heights of 25 feet and up. Surfers hoping to mount this wave actually have to approach by jet ski.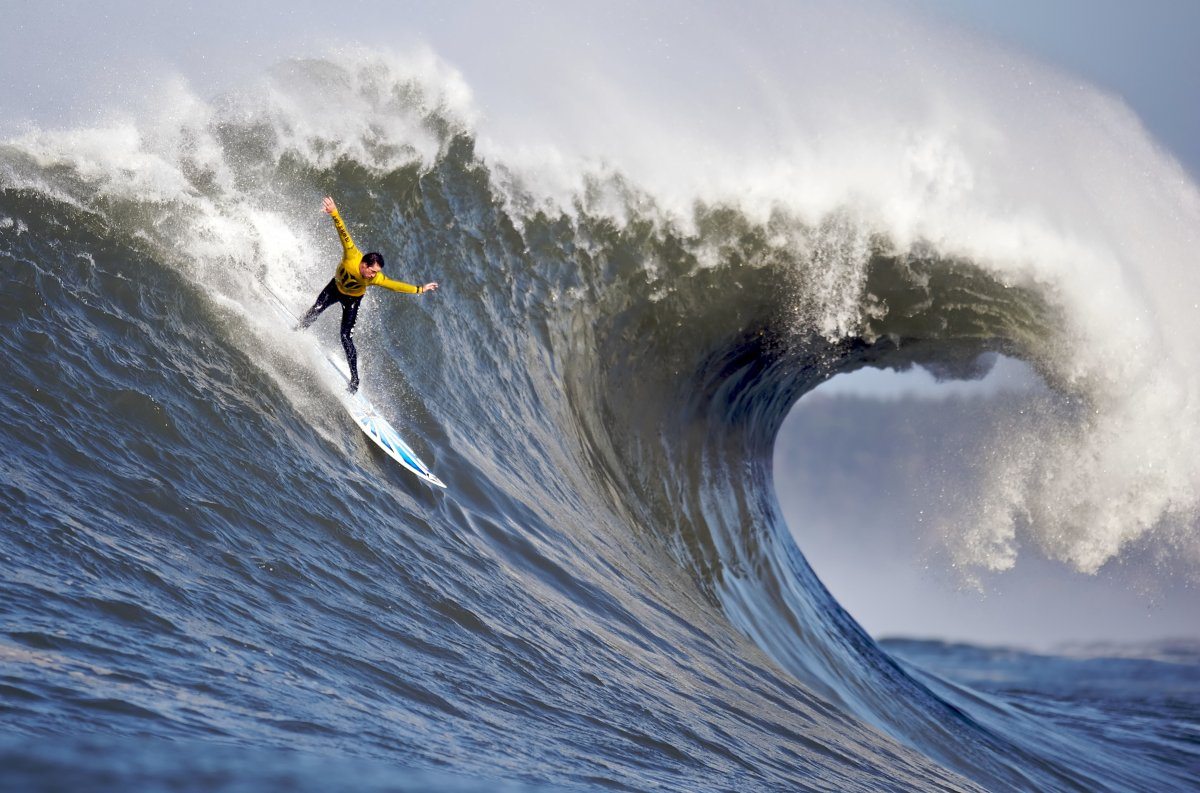 8. Jaws
Where most of the world's best surfing spots tend to roll to the right or left, the famed waves at Hawaii's Jaws can break either way, making this one of the world's most dangerous — and most rewarding — surfing locations.
9. Manu Bay
Thanks to Bruce Brown's The Endless Summer, Manu Bay has been a surfing mecca since the 1960s. The New Zealand town is home to some of the world's most incredible waves and some of the most welcoming locals.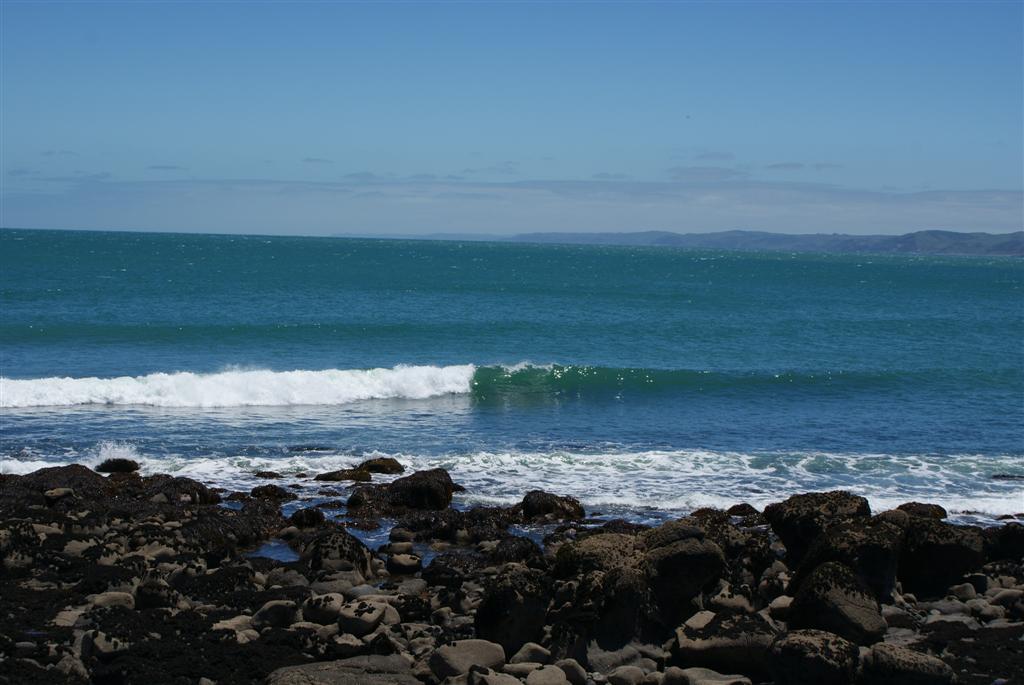 10. Superbank
The waves at Australia's Superbank are absolutely worth the nearly two mile walk from the parking lot to the waves. Even if the surf's not up, the beach is one of the most serene you can visit.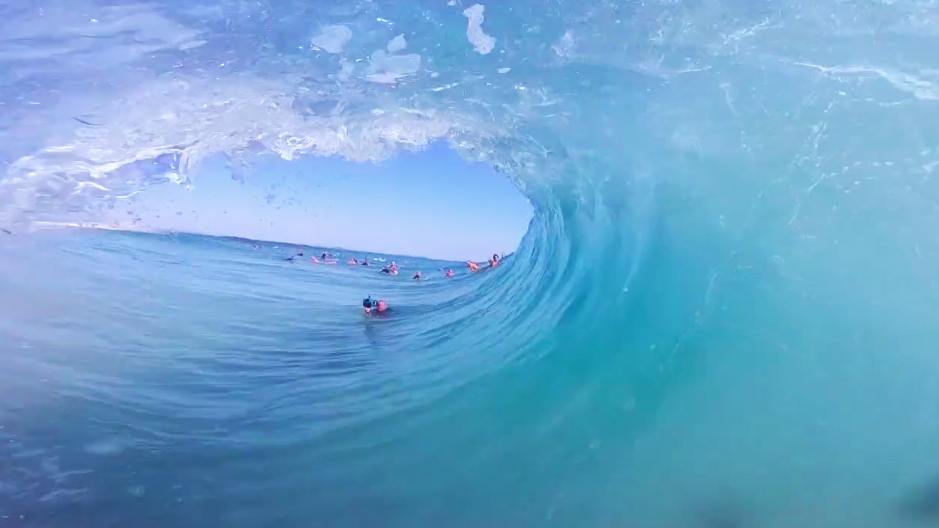 11. Supertubes
Another expert location located in Jeffrey's Bay, South Africa, Supertubes offers an extensive selection of fast-rolling waves that crash into the beach at several spots along the shoreline. If you're not up to the intensity of Supertubes, nearby Kitchen Windows or Magna Tubes are slightly more forgiving.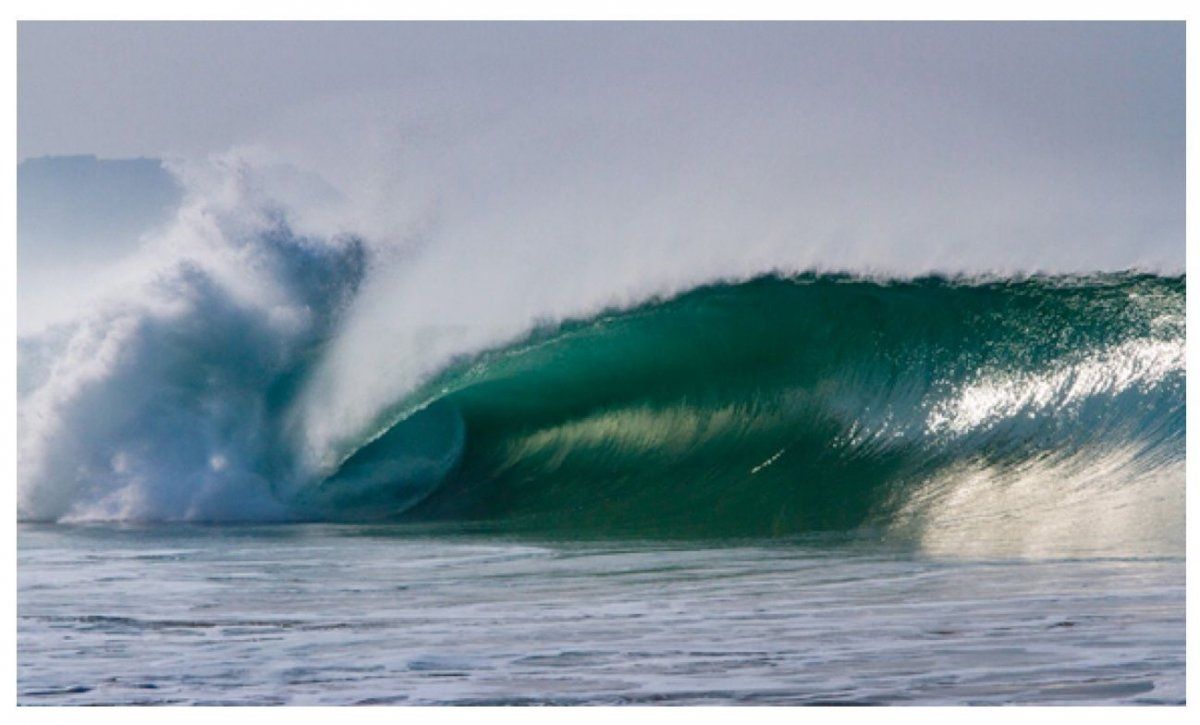 12. Trestles
Southern California's most popular waves, Trestles is home to several reliable spots that draw crowds and surfers from all over the world. This is a great spot to sit and watch, since Orange County's thriving surf industry often prompts pretty amazing displays at the Trestles.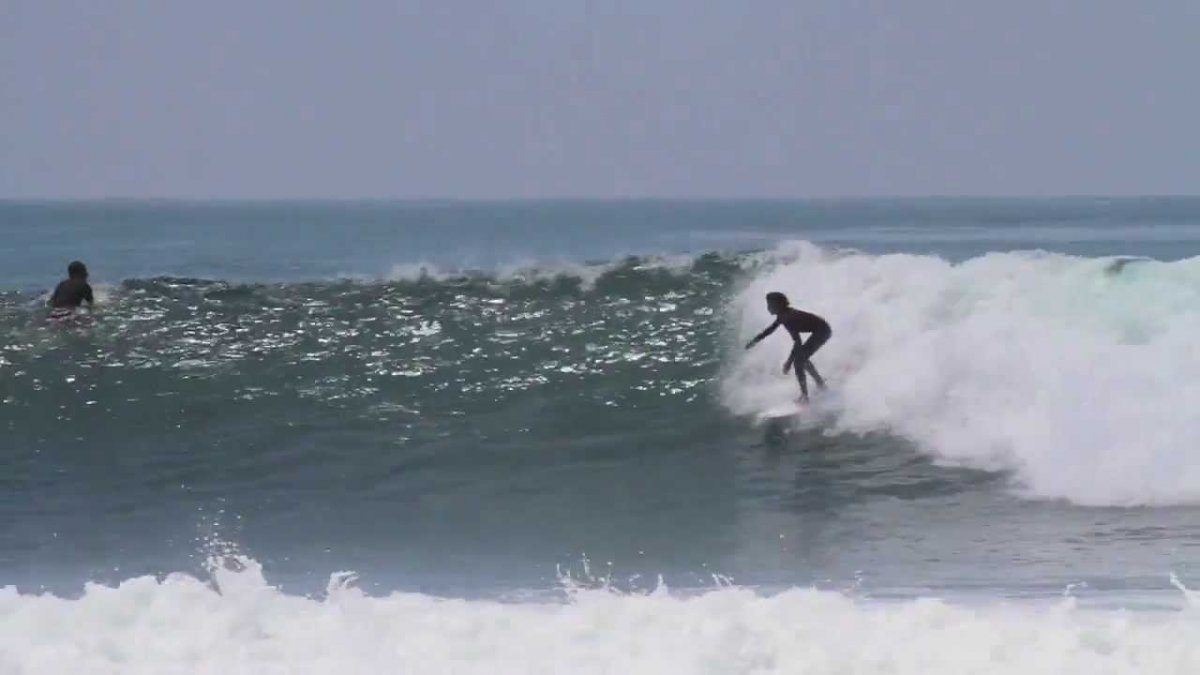 13. Watergate Bay
It can be easy to forget that England is an island, but the mighty nation where everyone always seems to be wearing suits is actually home to a great beginner spot, Cornwall's Watergate Bay, a popular, but uncrowded spot with waves that can reach up to ten feet high.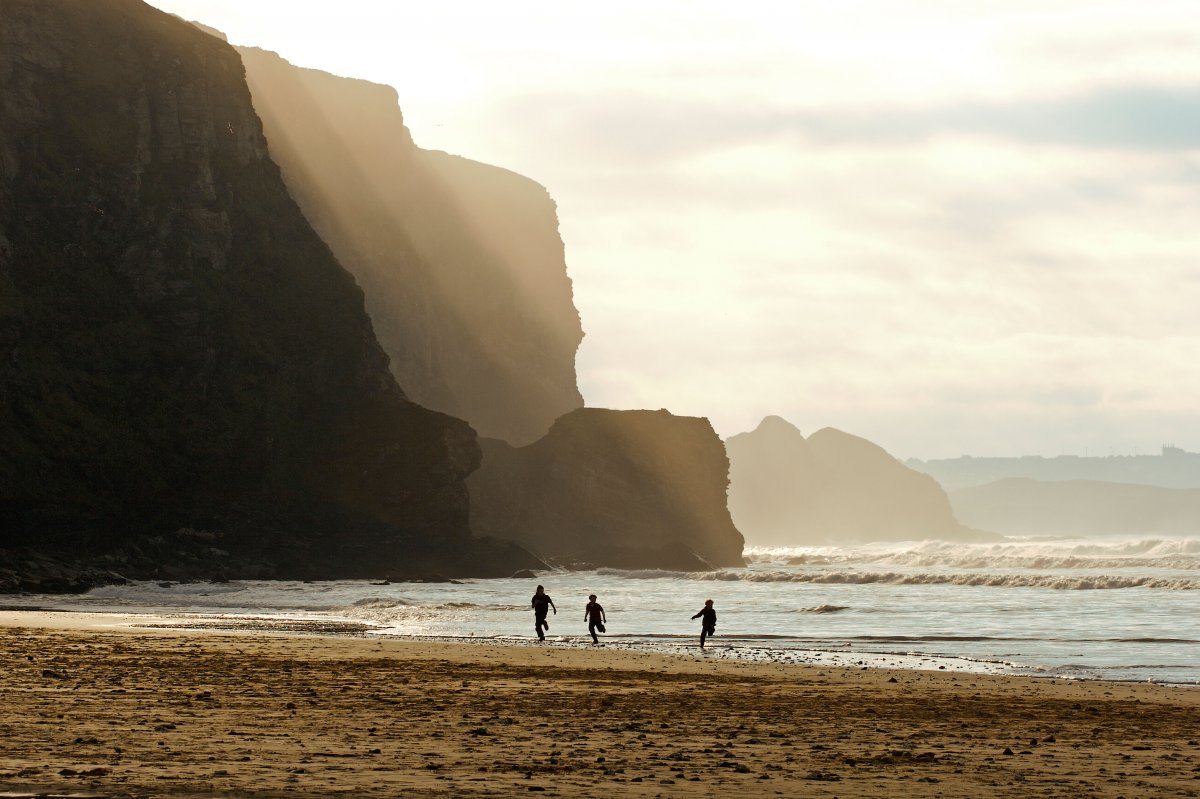 14. Montanita Beach
Looking for a quiet getaway? Head to Ecuador's Montanita Beach, the perfect spot for an adventurous young surfer who wants to spend their days hitting the waves and their nights communing with the friendly locals in the nearby bars.
15. Puerto Escondido
No matter what time of year you're in the mood to hit the surf, you can visit Puerto Escondido in Mexico. The ridiculously long surf season offers some world-class surfing from March until December and beckons surfers from around the world.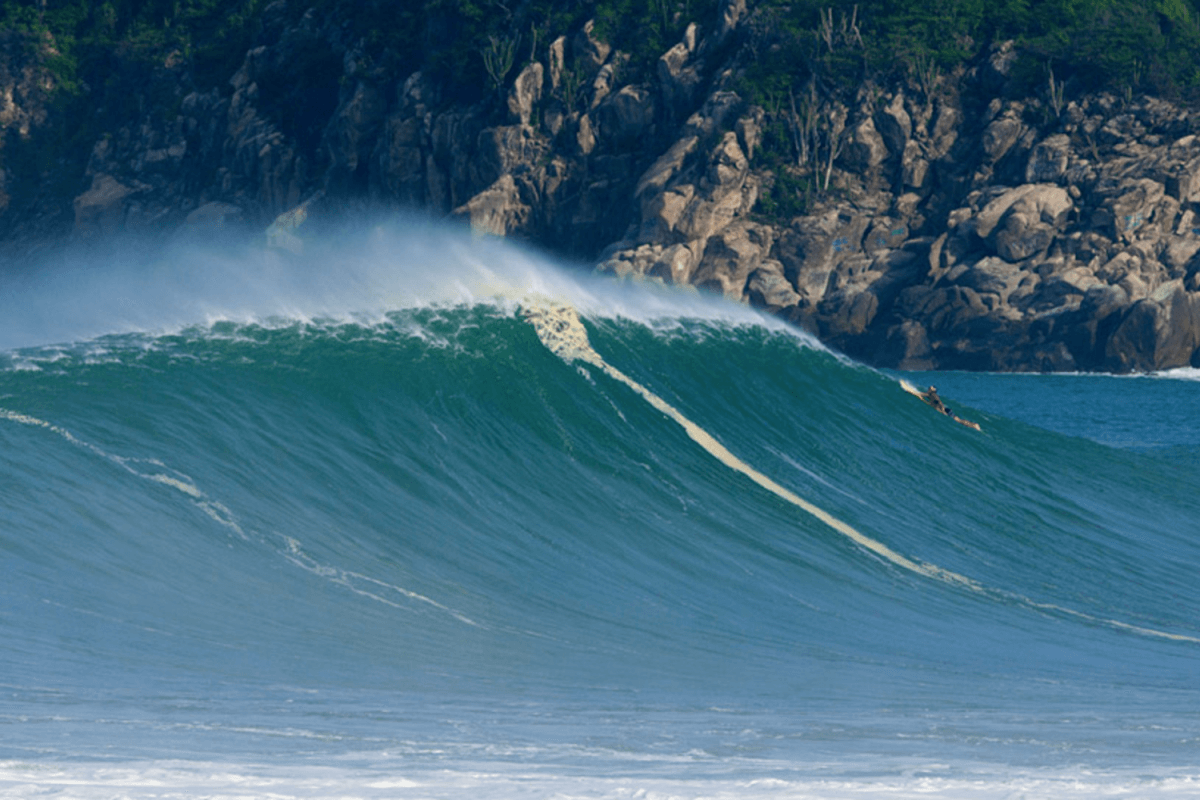 16. Pasta Point
For the right price (i.e. a hotel room at the Dhonveli Beach Resort), you can get access to this world famous spot in the Maldives. Pasta Point is known for its incredibly long tubes which can run up to 100 meters.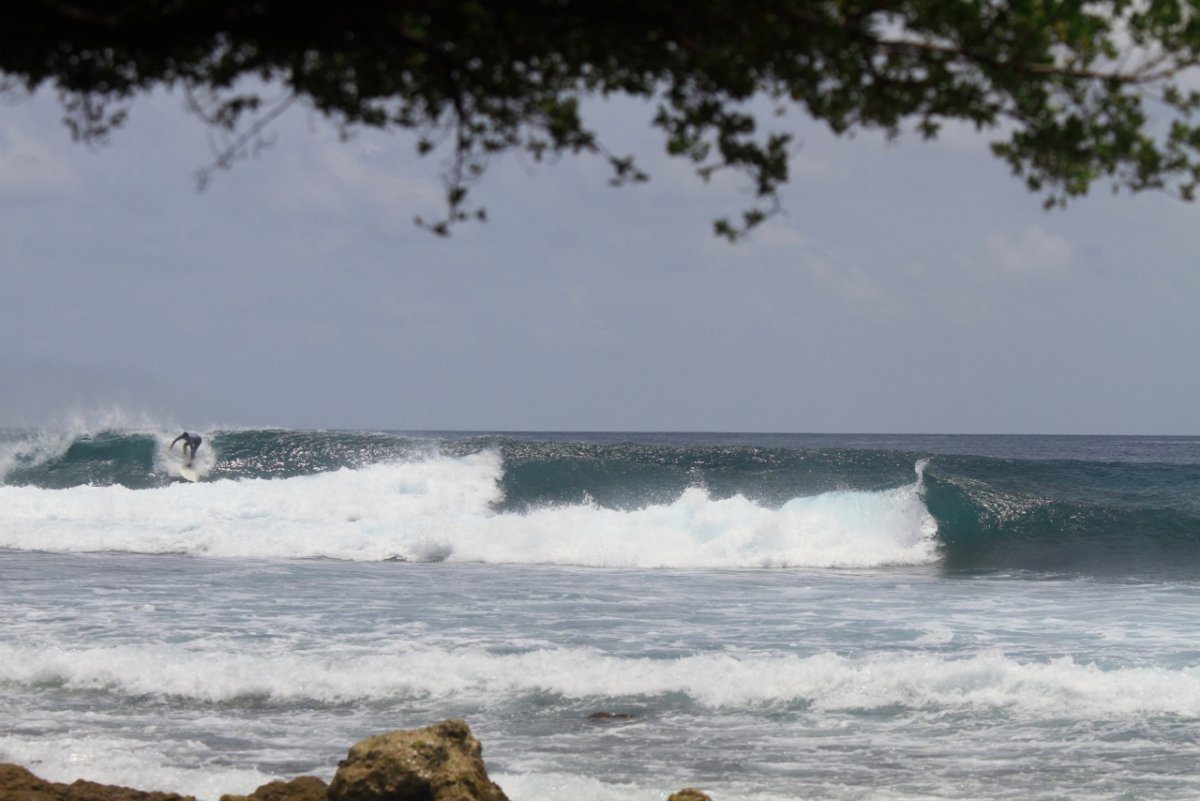 17. Teahupo'o
Tahiti's most feared wave is easily Teahupo'o, a short ride that can yield waves as high as ten feet. The waves coming off this reef are spoken of so reverently that the name Teahupo'o translates literally to "Wall of Heads."
18. Tamarindo Beach
No matter what your skill level, Costa Rica's Tamarindo Beach is a great spot. Known for its warm waters and meter high waves, Tamarindo Beach also offers a healthy dose of nature along with it. You're bound to catch some local howler monkeys as you ride into shore.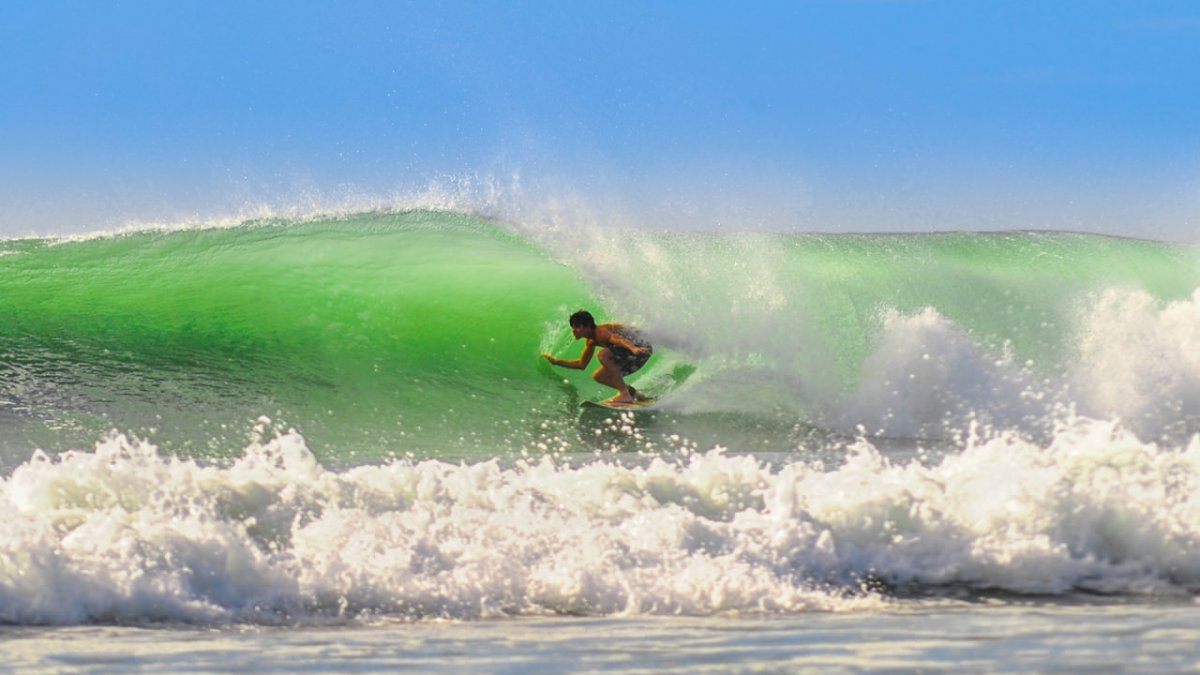 19. Lance's Right
You'll have to walk outside the lines to get to the tiny Indonesian island of Sipora, home to Lance's Right. A picturesque little village overlooks the set, which is home to some of the world's more formidable waves.
20. Carrapateira
The odds are good that when you get to Portugal's Carrapateira, you'll find yourself all alone. And that's good news for you and whoever you brought with you, because this gorgeous spot is great for beginners and people who've already got plenty of experience.