Summer is in the air and it's time to start planning your brief seasonal time in the sun. This year, why not think big when you're planning recreation for yourself or your friends and family. Brand new riffs on water fun are being unveiled each and every year. There are so many that it's entirely possible you've let some slip past you. Sure, a lot of these options are only for those with deep pockets, but it never hurts to dream big, right? Check out these amazing water sports and toys that folks have dreamed up, some of which are actually affordable and may be available at a beach, resort or lake near you.
1. Aqua Jet Pack
It's still a jet pack even if it's fueled by pressured water. This is a new toy for the rich and powerful (or those who want to rent one for half an hour). The thing connects to a small boat that pumps water into the propulsion unit, allowing jet pack wearers to get up to thirty feet high in the air. It's becoming a popular activity at stateside beach resorts and around the world, so chances are you might have the opportunity to fulfill this Jetsons fantasy.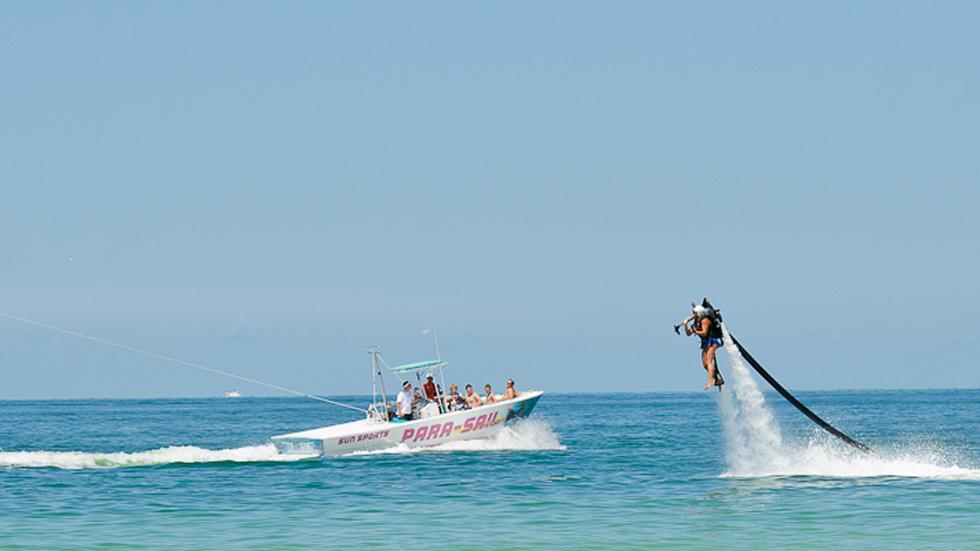 2. Stand-up Paddle Hydrofoil
If you're already bored of self-propelled SUP-ing, why not up the ante with a little more speed. Several adventure-seekers have somehow strapped on hydrofoil technology onto a paddleboard that lifts them out of the water and apparently clocks up to 20 mph. It's like walking on water.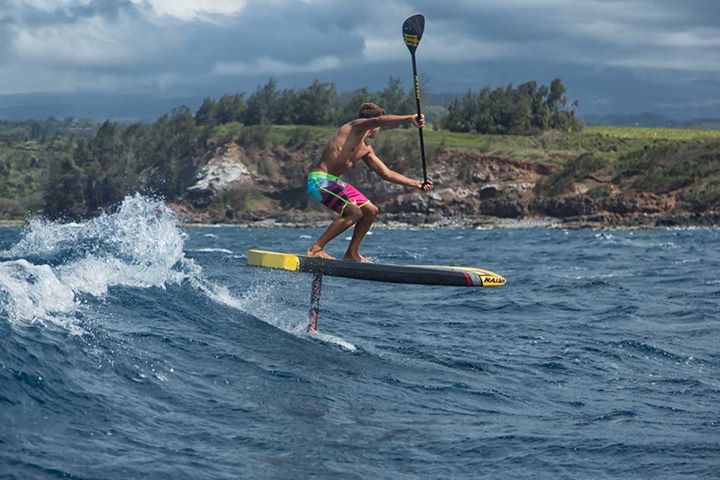 3. Flyak
If standing up and balancing on a high-speed hydrofoil is too much for your core, why not try the hydrofoil kayak? The hull is raised out of the water by two hydrofoils, and without that drag this baby can fly over the water at 27 mph.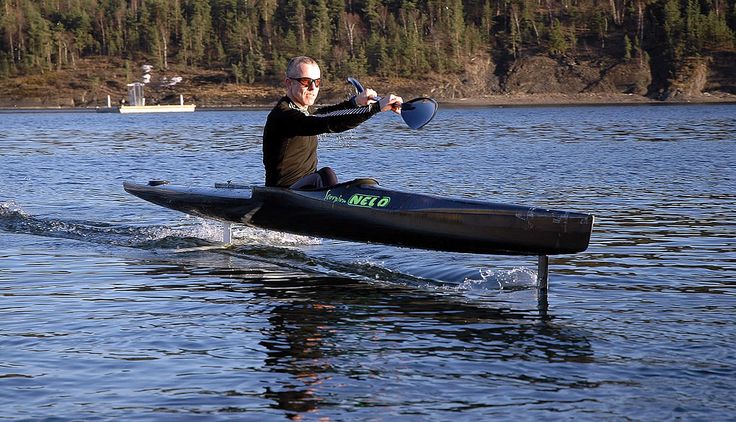 4. Jet Surfing
It's been called, "a weird, hybrid cross between jet skiing, race car driving and surfing." It's jet surfing, which is essentially the process of holding on for dear life while being propelled on a surfboard with an engine in it.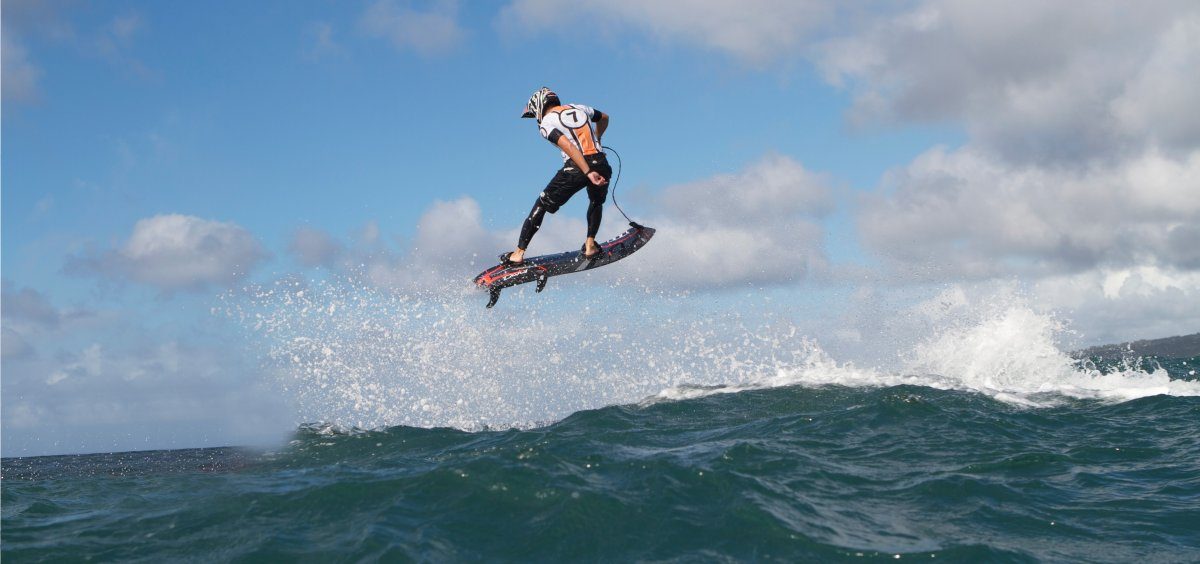 5. Two-Person Orca Submergence Vehicle
This sleek, two-person watercraft gives fun new meaning to the word claustrophobic. If you can get past that little hiccup, though, and you have $100,000 then this is the perfect way to show people that you've completely lost touch with the common man. This bad boy can get up to 25 miles an hour under the water, plus it breaches like an actual giant sea creature!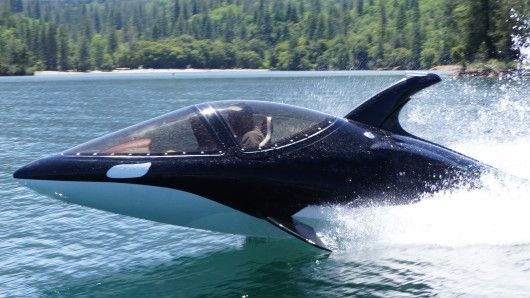 6. Pedal Board
Why paddle and tire your arms out when you can just pedal with your feet? This Hobie Mirage Eclipse board is a variation on the SUP theme, and lets you walk or run on water, depending on your speed. You steer with the handle bars, which also help you balance and not get as wet as one does on a traditional standup paddleboard.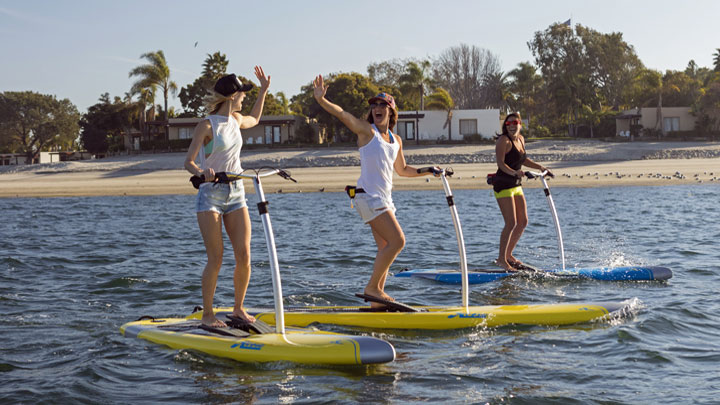 7. The Floating Hammock
This type of water toy can sort of run the gamut from high class to … let's call this creative one a do-it-yourselfer. Depending on how much you want to deal with people (or kids), these genius loungers also come in a variety of shapes and sizes. Just imagine spending your summer days floating lazily down the nearest (hopefully enclosed) body of water. Could life get more peaceful than that?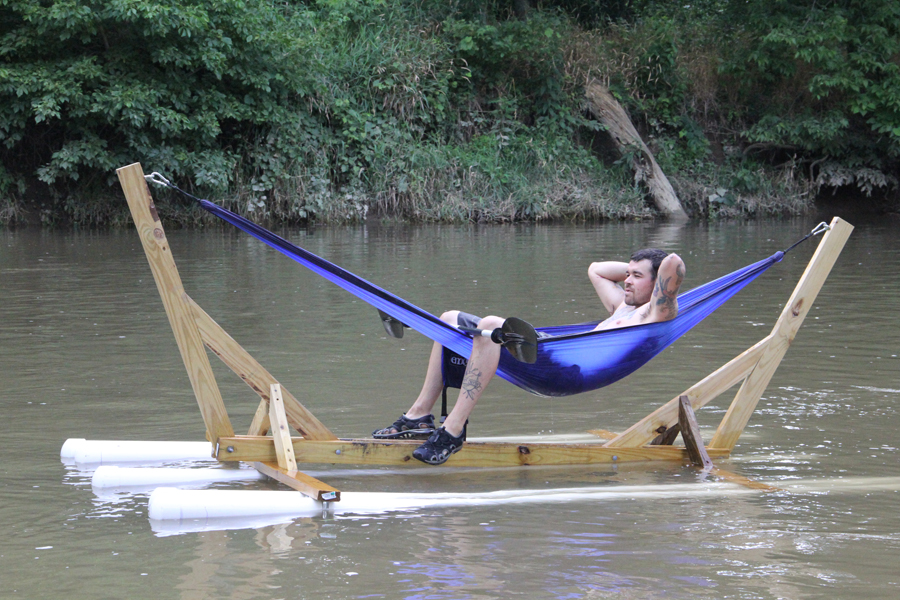 8. Slide the City
Remember how much fun you had on your backyard Slip 'n Slide back in the day? Well, it's gotten bigger, better and wetter in certain places. Some sweet geniuses have created 1000 feet long sheets of slick vinyl and plan to set it up on select city streets for giant water parties. That's over 3 football fields' long. Cities across North America and the world are signing up for a splashing good time.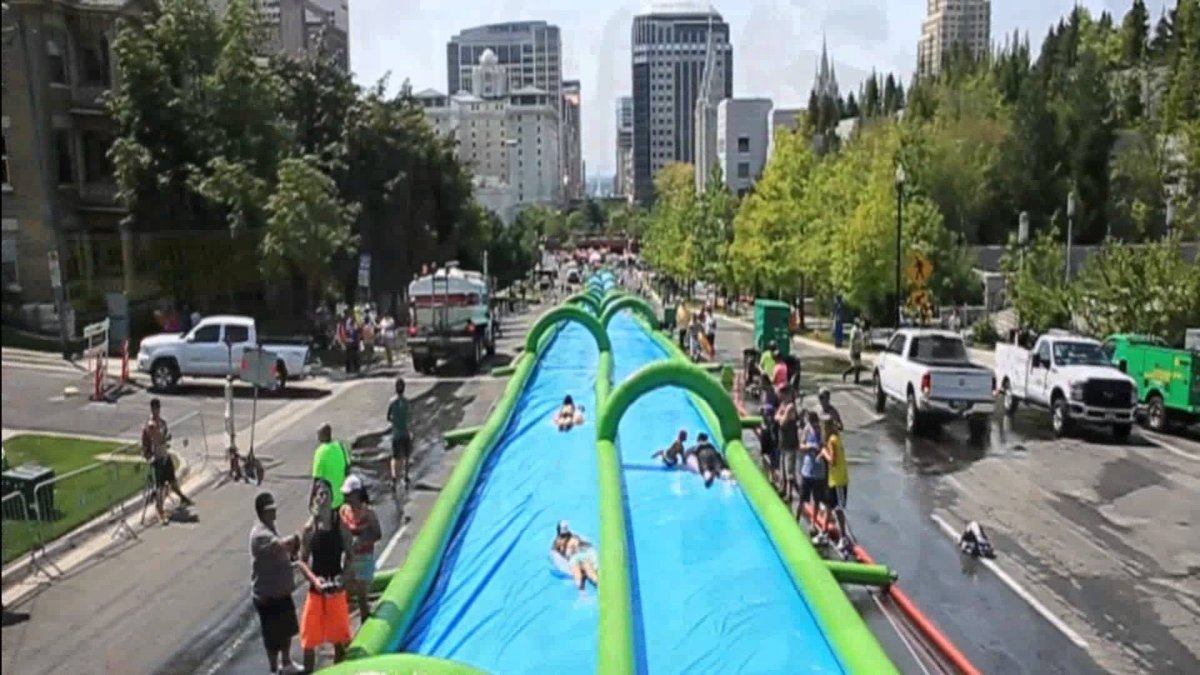 9. The Dining Boat
Because the scenery truly makes the meal, there's the Barbecue Dining Boat, which will run you around fifty grand. It's got a built-in barbecue and a simple trolling motor as well as room for up to ten people. Which — judging by the price tag — I'm assuming that means eight guests and two staff, because people who drop fifty G's on a barbecue boat aren't the kind who stoop to do their own cooking.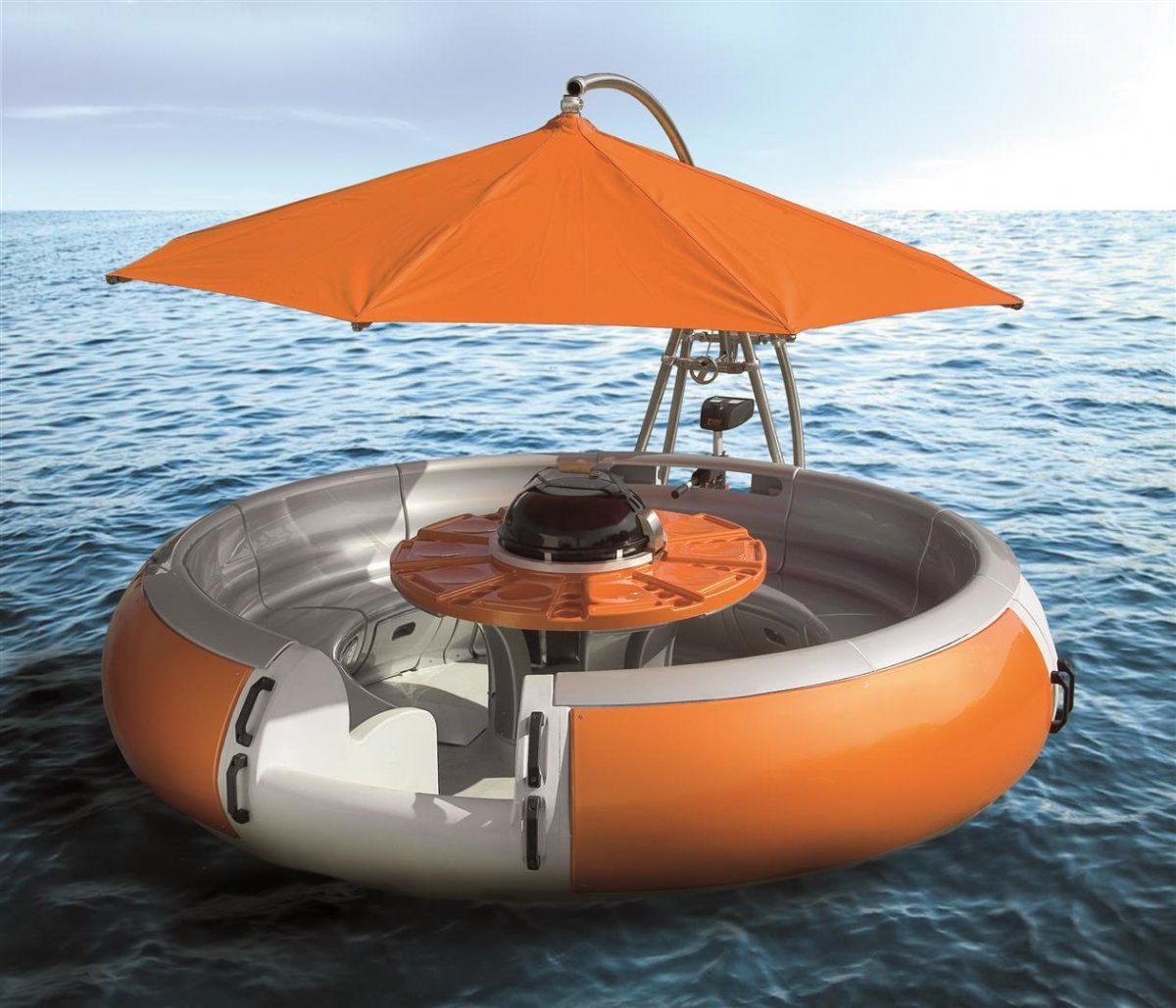 10. The Blob
Okay, fine, this one has been around for ages. That doesn't make it any less fun, though. It's the Blob, the water toy that's guaranteed to be fun for two brave souls at a time … until someone ends up crying (or half-drowned). The best part is that they're actually reasonably priced, even if they're only for kids under 6. Wink, wink.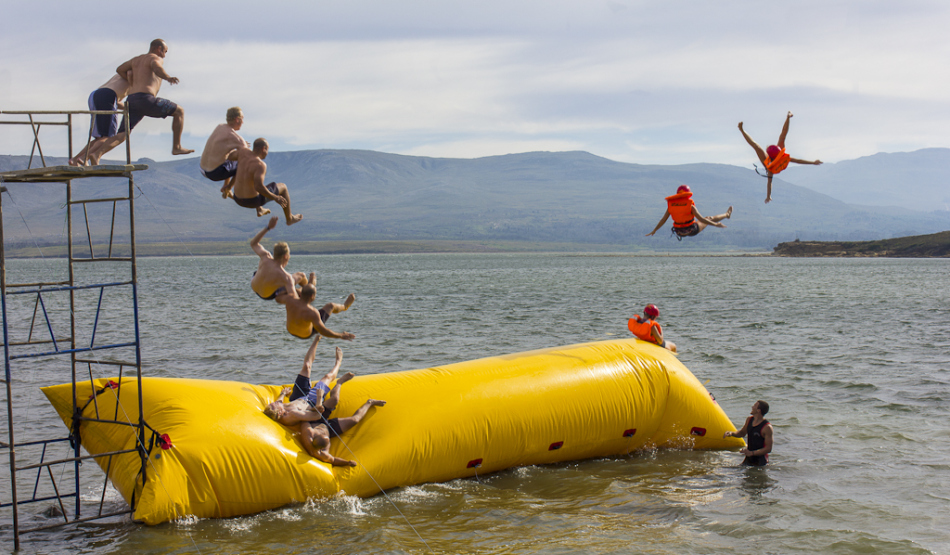 11. Snuba
For the diving enthusiast who likes things vintage-inspired, but who hates all that passé scuba diving gear on their backs, there's snuba'ing. Essentially, when one goes snuba diving, they hook themselves up to an air tank via a snorkel that's connected to compressed air cylinders on the surface. No pesky certification is required. It's the perfect solution for snorkelers who've just gotten bored with going back up for air, which can be so tedious.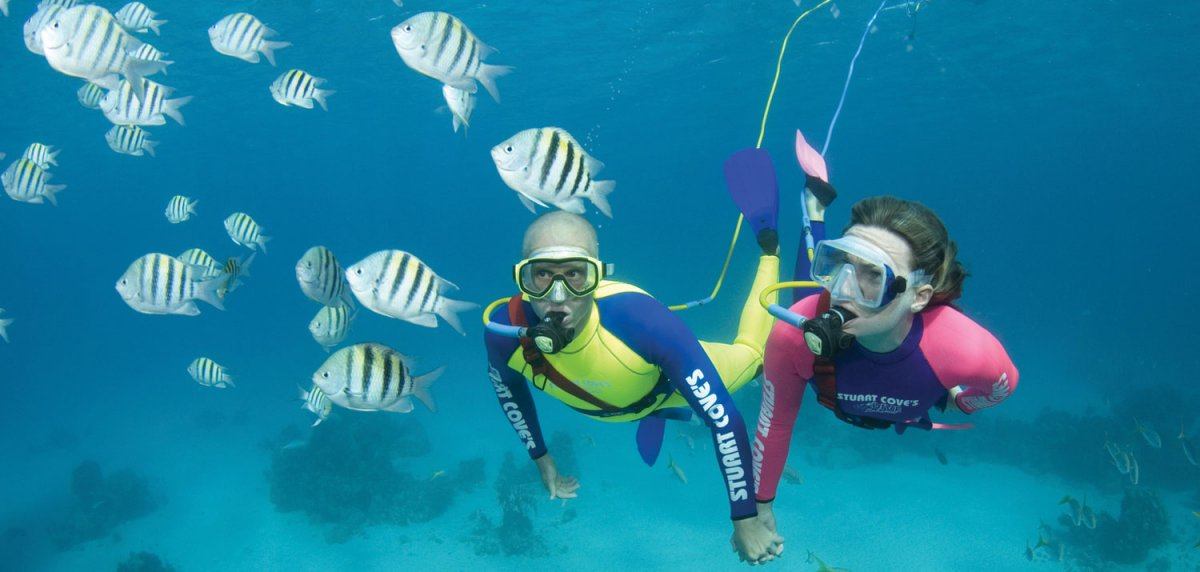 12. The Floating Bar
Here's one everyone can afford. It's the floating bar! It comes in a wide variety of qualities and sizes, but each one is beautiful for what they represent: easily reachable alcohol while cooling off in the water, which is really the underlying theme of any good summer, right?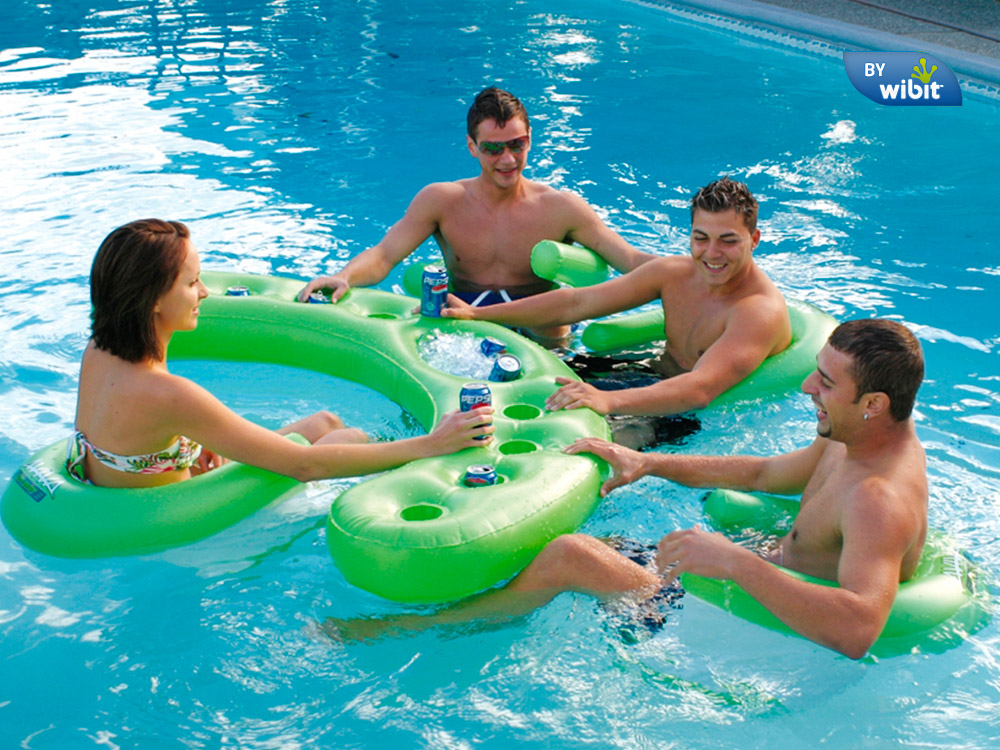 13. Horse Surfing
Not near a fancy ass ocean? Well, all you need is a shallow slice of water, a surfboard, a rope, and a horse. Well, at least two-thirds of the ingredients are easy to get, right? Plus a helmet; you definitely need a good, solid helmet to play this game. Two! Two, good, solid helmets. But that means that fully eighty percent of the gear is easily gotten, so you can work on that last ingredient yourself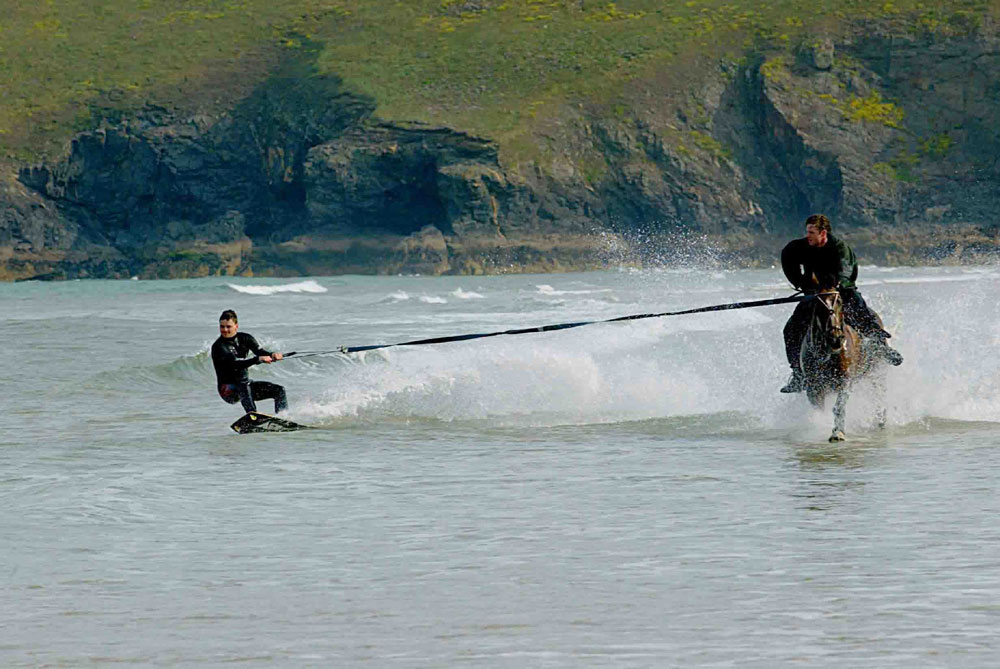 14. The Floating Rope Swing
Why not put a new spin on an old childhood favorite while simultaneously giving Mother Nature the middle finger? It's the floating rope swing, because you don't need a tree. Swing from it like a champion from the middle of the lake.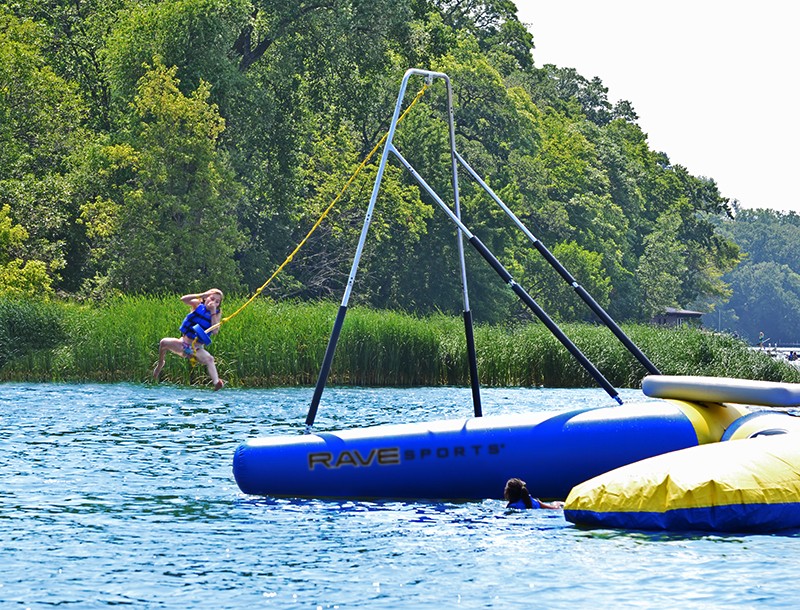 15. Mega Twister!
Who wants to play boring old "made for regular human anatomy" Twister, when you and up to ten of your friends can cram onto a giant inflatable pad in full view of the public! Honestly, though, have you ever played a game of Twister with more than two or three people? Well, set it up on a lake and you may just have the most awkward way to make new friends ever!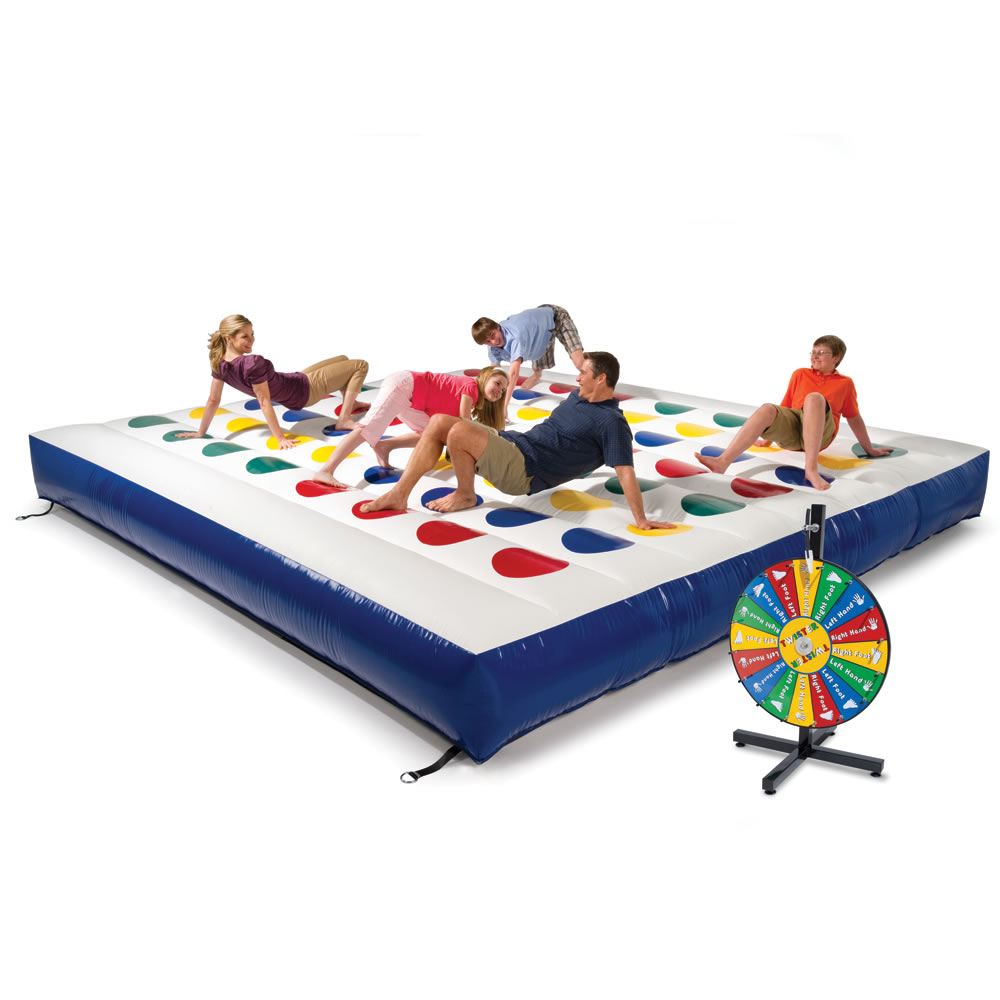 16. The Personal Cabana
Lounging on a pool raft is for peasants. You need a jumping off point, a place for rejuvenation, and a place to catch a little shade when the sun is especially bright. So, here's the personal cabana, which is equipped for up to six floaters (and at least one six pack from the looks of it).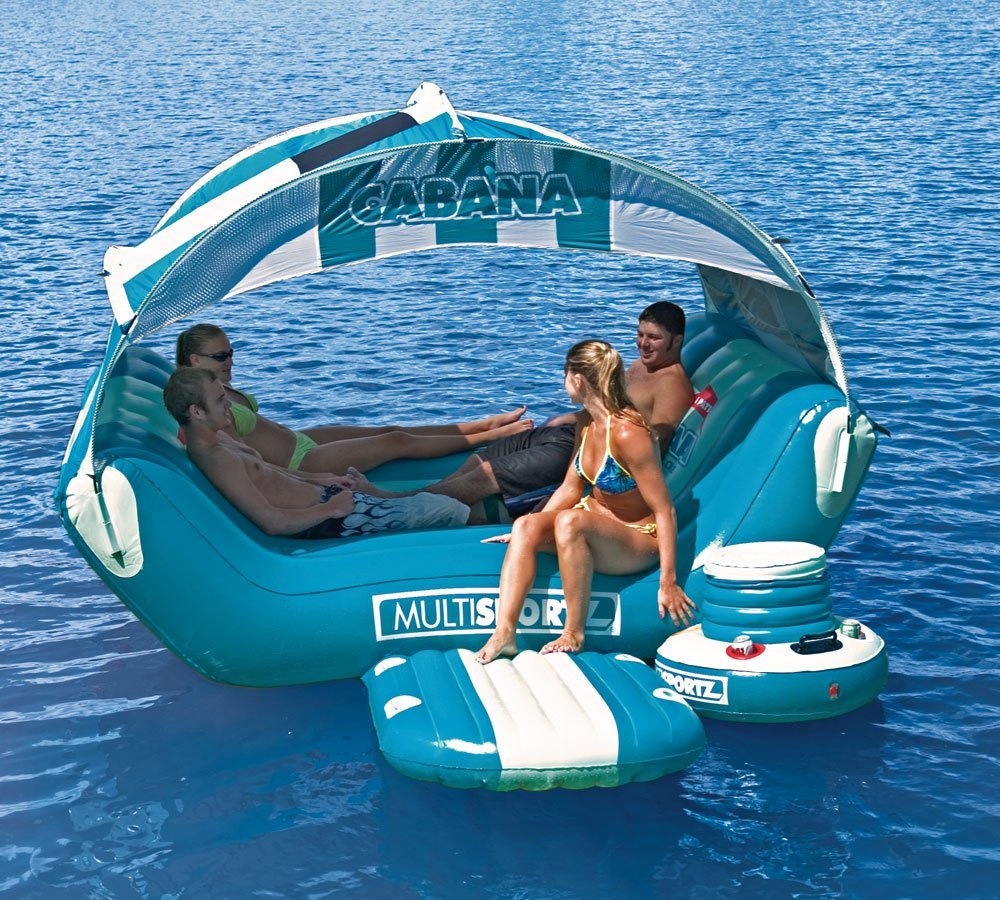 17. Inflatable Water Park
How much available water do you have? How much money do you have at your disposal? How good of a parent are you? If your answers to those questions were lots, tons, and the best, in that order, then man have we got the summer toy for you. Check out this giant inflatable water park, which is a surefire hit! Though judging from the dubiousness of the website, there may not be a guarantee on that.
18. Kitesurfing
For those summer adventurers with a real death wish, there's kitesurfing, the perfect sport for those people who thought the only thing windsurfing needed to make it more fun was the ability to leap 15 feet in the air. Personally, it's hard not to see this sport as the best way to ensure that instead of drowning behind a boat, your falling death can be witnessed by every vacationer on the beach.