With its stunning scenery and year-round gorgeous weather, California is the ideal location to enjoy outdoor sports like golf. For this reason, the Golden State is home to a wide array of golf courses, many of which routinely make "best of" lists in the country or host major tournaments. If you enjoy golf, you should take a swing at visiting these links as a player or even a spectator. Here are 11 of the best golf courses in California.
1. Cypress Point, Pebble Beach
Regarded as one of the most picturesque golf courses in the nation, Cypress Point is located in beautiful Pebble Beach on the Monterrey peninsula. With its dramatic views of the Pacific Ocean and coastal dune setting, Cypress Point is a world-class course that was founded back in 1928. This 18-hole course is regularly regarded as one of the best golf courses in the California if not the world. Its signature hole, #16, is a spectacular par three requiring a tee shot right over the Pacific ocean.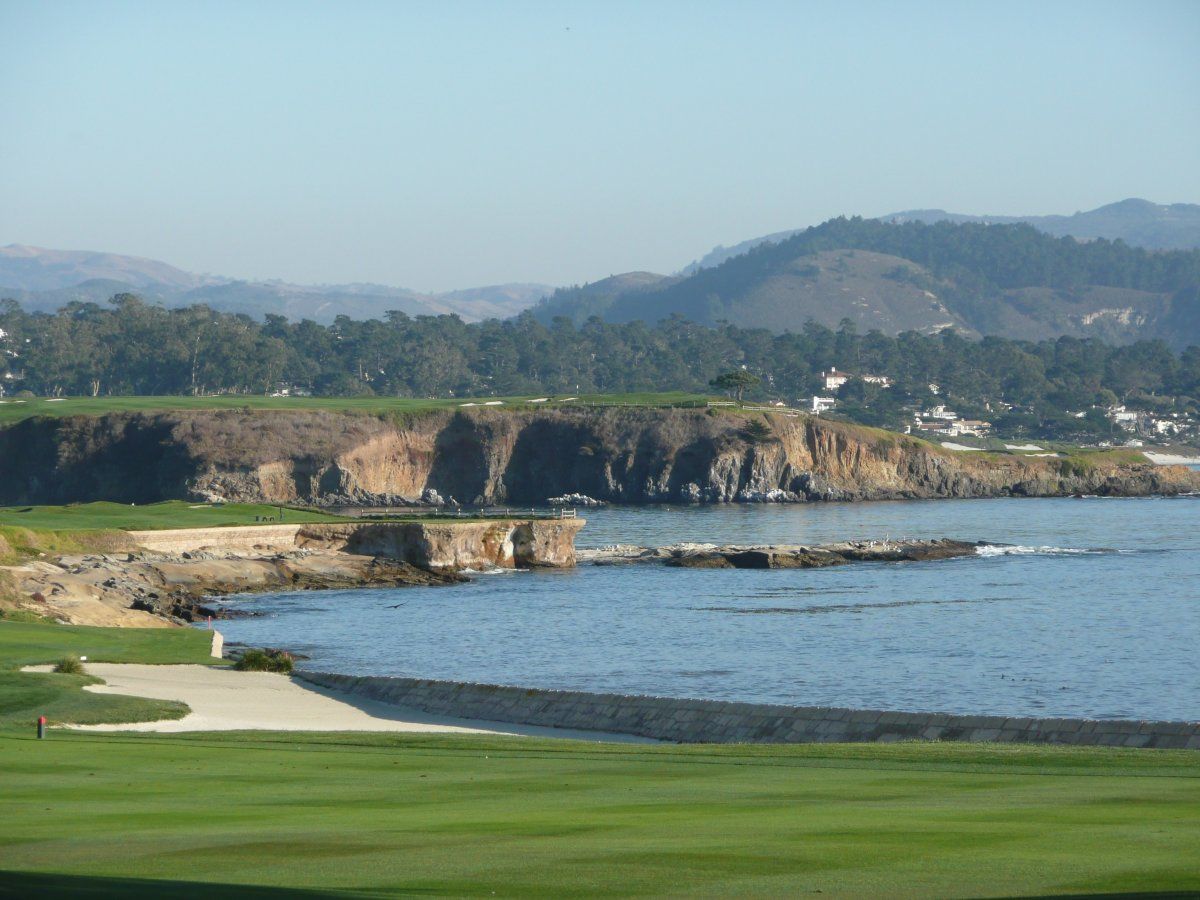 2. The Links at Spanish Bay, Pebble Beach
The Links at Spanish Bay is another stunning 18 hole Pebble Beach golf course for your wishlist. Its setting on the rocky Monterrey coast mimics the traditional courses of Scotland. Designed by Robert Trent Jones Jr., Tom Watson and Sandy Tatum, it's a true "links" golf course, an old Scottish term for sandy wasteland near the sea with craggy grasses and constant wind. To further the Scottish touch, a bagpiper closes the course each day. The enchanting course is known for its commitment to conservation. The beauty of the rugged coast, however, might just steal your attention from your game.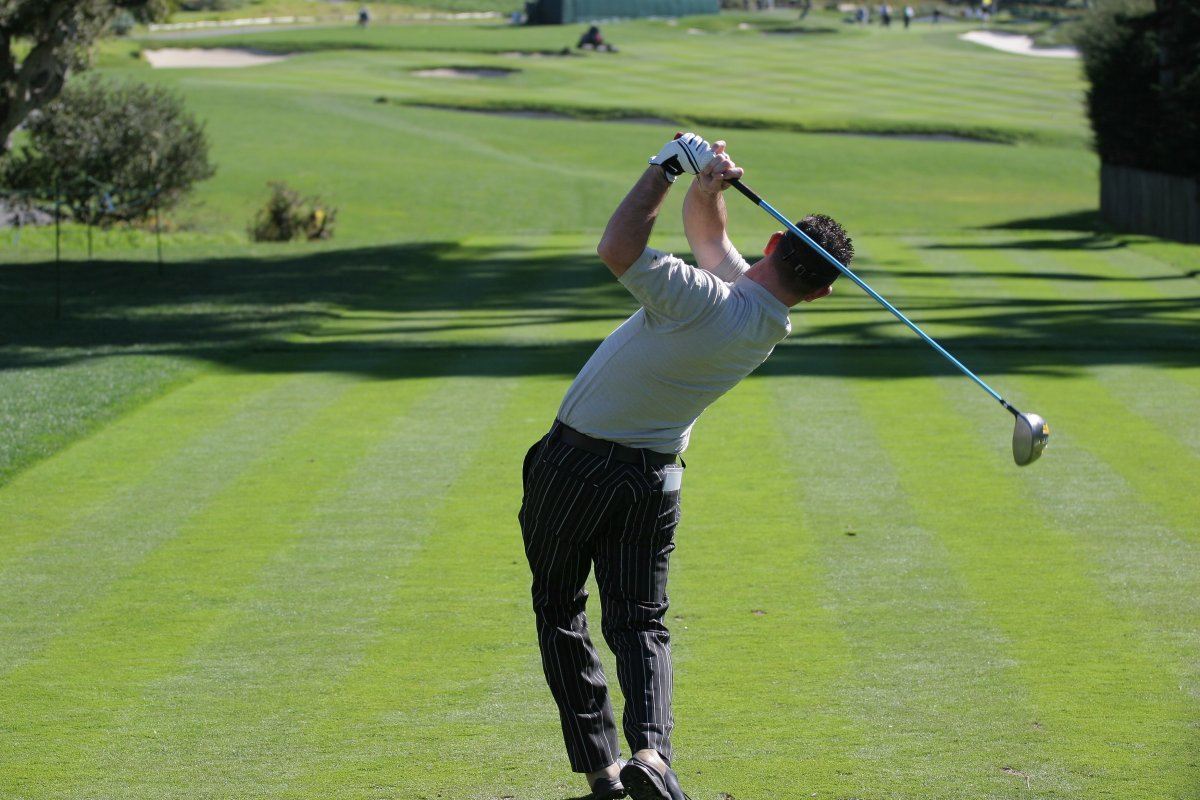 3. Pelican Hill, Newport Coast
Unparalleled coastal views are a hallmark of Tom Fazio designed Pelican Hill Golf Club. With 270-degree views of the ocean, Pelican Hill is a picturesque setting the promises a magnificent golf experience. With its two courses, Pelican Hill attracts golf enthusiasts from around the world. Several holes verge on the cliff's edge over the Pacific, so you will be well challenged here.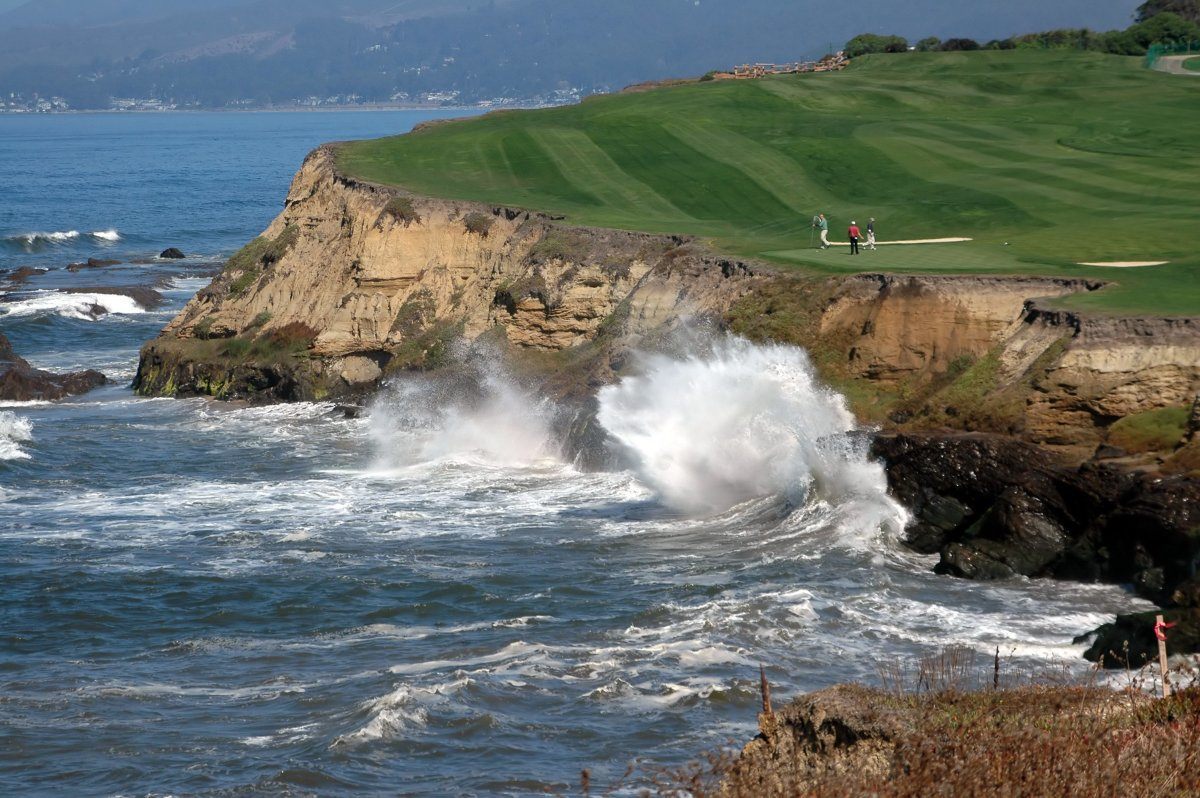 4. Aviara Golf Club, Carlsbad
Located in Carlsbad, near San Diego, Aviara Golf Club boasts spectacular views of the Batiquitos Lagoon Nature Reserve. With its Spanish colonial clubhouse, Aviara features lovely tracts of bright flowers and emerald-green hillsides. This championship Arnold Palmer 18-hole course spans more than 7,000 acres and offers golfers an unforgettable setting to enjoy – or be frustrated by – the game.
5. La Quinta Resort and Club, La Quinta
Located in the exclusive Palm Springs region, La Quinta beckons golfers with its scenic desert setting and elegant amenities. Situated at the foot of the impressive Santa Rosa Mountains, the golf course is known for its tranquility just as the resort is regarded as a first-rate getaway. La Quinta was rated the top golf resort in North America by the International Association of Golf Tour Operators. Designed by Pete Dye, Jack Nicklaus, Arnold Palmer and Greg Norman, the pristine natural scenery is what makes this course revered by all who visit.
6. Pasatiempo, Santa Cruz
With its amazing views of Monterrey Bay, Pasatiempo is one of the best-loved golf courses in Northern California. Its beautiful grounds were designed by Alister MacKenzie (who also designed Augusta National) and are influenced by classic English golf courses. The course is very walkable; guests enjoy traversing the beautiful grounds as they test their skills on the varied terrain and challenging greens. It's a semi-private course with a limited number of tee times are allotted to the public each day.
7. Barona, San Diego
Nestled in the San Diego foothills, Barona features a championship caliber layout complemented by naturally rolling terrain, creeks and California oaks. There are over 100 bunkers and natural obstacles to challenge you, including a confounding oak tree smack dab in the midst of the first fairway. Barona is a standout among golf clubs working to achieve sustainable practices. The environmentally renowned course can accommodate golfers of all skill levels. The beautiful terrain provides an unforgettably breathtaking atmosphere.
8. Rustic Canyon, Moorpark
With its free-form design that preserves the natural landscape, Rustic Canyon is a unique golf course situated among canyon hills and native flora like cactus, sagebrush and stipa grass. Located in Ventura County, Rustic Canyon attracts golfers from all over the state if not the world. The Scottish influence is present in the course, which definitely pays homage to the roots of this celebrated game. Rustic Canyon is often found on top 10 lists of best golf courses in California, particularly ones that focus on good value.
9. TPC Harding Park, San Francisco
With its twenty-seven holes of championship golf, TPC Harding Park is a municipal golf course that regularly features on PGA tours. Regarded as one of the best golf courses in California to play the sport, TPC Harding sits adjacent to Lake Merced and is filled with stunning Monterrey Cypress trees. The breathtaking fairways and greens are a must-see if you are in the San Francisco area.
10. Silverado, Napa
Silverado is located in the heart of Napa's glorious wine country. The course is visually stunning with its many water crossings and scenic oak trees. Ambiance aside, the course is noted for its challenging terrain, elevation changes and strategic bunkers. The resort's North course has been voted one of the best courses in the state by GolfWeek and continues to attract throngs of avid golfers who visit the region. Its a particularly popular course for women golfers.
11. Spyglass Hill, Pebble Beach
While considered one of the toughest championship courses around, Spyglass Hill is also one of the most beautiful to behold. A game of golf here is more like a sportive adventure. Holes range meander through sandy seaside dunes and majestic pine trees dotted with strategically positioned lakes. The views of the sea and nearby landscapes will captivate you as you test your skill from one hole to the next.