With 70% of the world's surface being covered by water, it shouldn't really come as any surprise that some of the planet's most impressive sights are under the surface of lakes and oceans. Some are marvels of Mother Nature, while others had a human hand in their creation. Fortunately, many of them are accessible to novice divers, while some can also be appreciated by boat or on land. Take a deep breath and check out these 10 underwater wonders of the great blue beyond.
1. The Great Blue Hole, Belize
Just off the coast of the small Central American nation of Belize lies one of the world's most impressive submarine sinkholes, the Great Blue Hole. A popular bucket-list spot for scuba divers, visitors can enjoy crystal clear water and see various fish species such as the Caribbean reef shark. At its deepest point, the Great Blue Hole reaches 407 feet, where adventurous divers will find a spectacular underwater cave and reef system.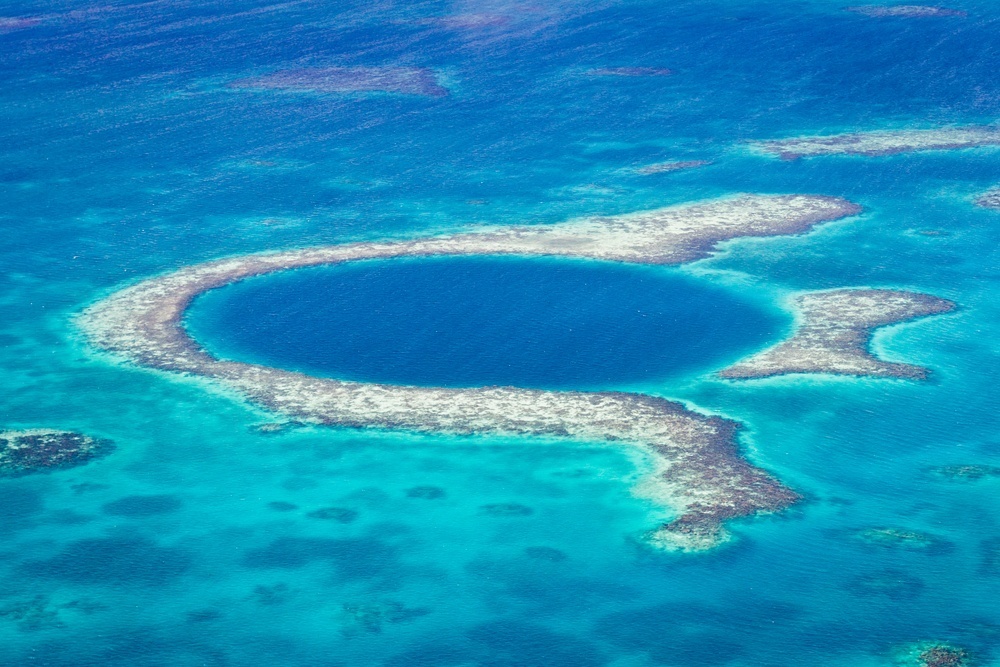 2. The Great Barrier Reef, Australia
One of Australia's most famous and stunningly beautiful natural wonders, the Great Barrier Reef covers around 133,000 square miles, making it the largest coral reef in the world. Known for its clear waters and vast numbers of endemic marine species, it is the ultimate diver's paradise. Visitors may also take a boat tour or stay on one of the resort islands near the reef.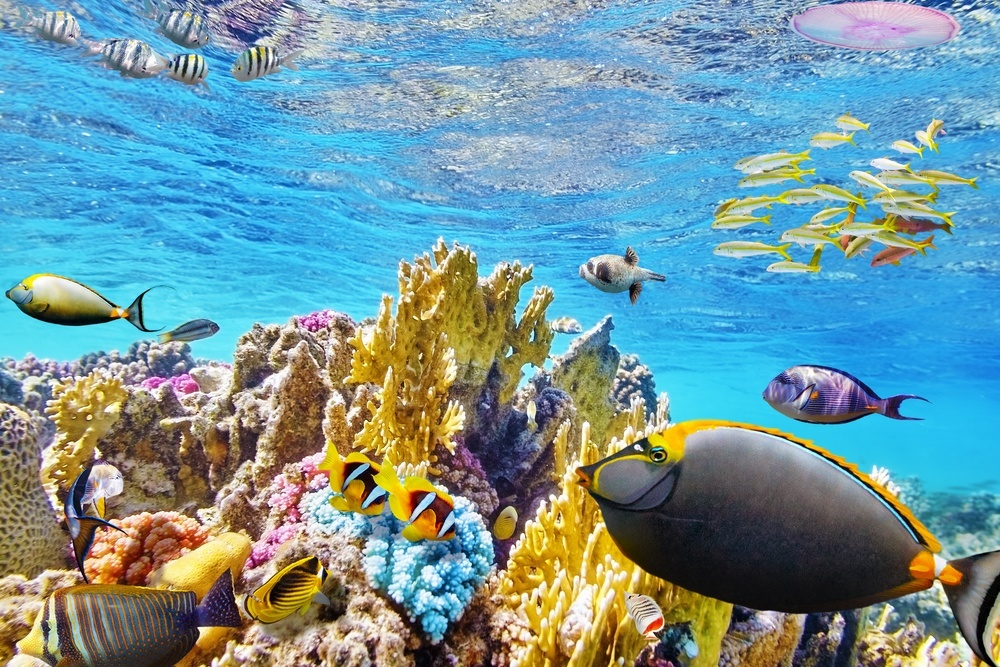 3. Jules Undersea Lodge, USA
Have you ever wanted to make like a mermaid and spend a night underwater? The Jules Undersea Lodge at the Key Largo Undersea Park in Florida was the first submerged hotel of its kind anywhere in the world. If you're not a certified diver, you'll need to take a brief diving course to stay there, since it involves diving down 21 feet to get to the entrance of the fully equipped underwater habitat. There are a few other underwater hotels and restaurants popping up in places like Dubai, Fiji and the Maldives, so there's obviously a demand for this kind of unique submarine experience.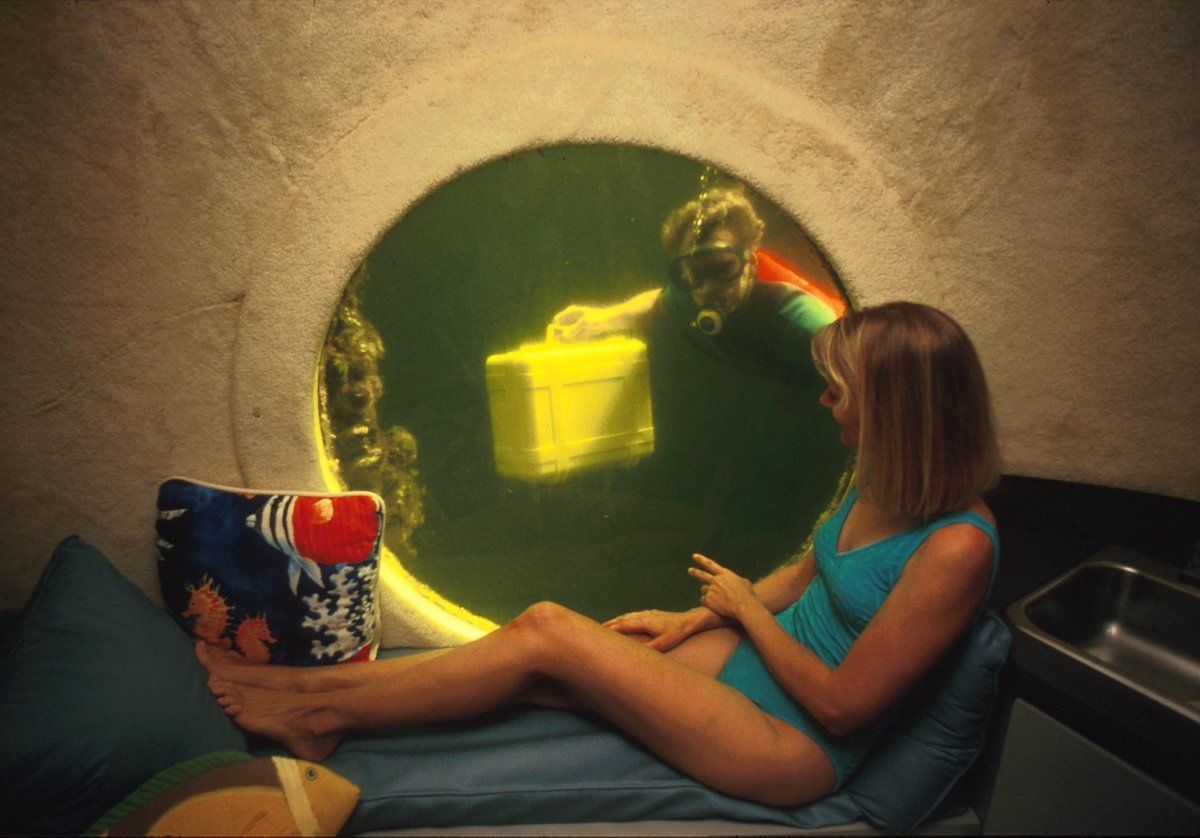 4. Lost city of Heracleion, Egypt
Not to be confused with the city in Crete, Thonis-Heracleion is an ancient Egyptian city that disappeared beneath the waves 1,200 years ago. Thought to be nothing more than a legend for centuries, now marine archaeologists have begun to explore these expansive undersea ruins. This real Atlantis-like city was only rediscovered in 2000, and since then, numerous statues and artifacts have been recovered from it. Nobody knows how or why it submerged, which adds to its mystique. It's not quite ready for commercial dive operations, but this will be a stunning site to see when it is.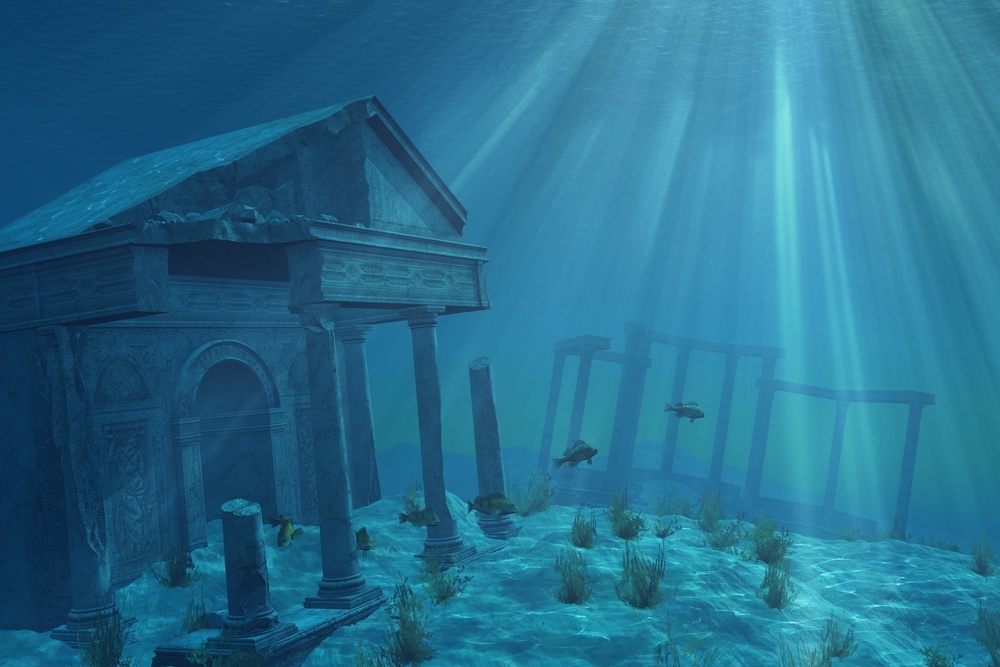 5. Lake Baikal, Russia
Lake Baikal is the largest freshwater lake in the world. Located in Siberia, most visitors see the region in the summer rather than face the bitingly cold Siberian winter. However, any serious diver would be far better off coming during the winter months when much of the lake is completely frozen solid and the water beneath the surface is at its clearest. Various local companies now offer ice diving tours for certified divers who like the extreme. Even if you're not a diver, this lake is a stunning sight for landlubbers to see, too.
6. Cancun Underwater Museum, Mexico
Located in the popular touristic city of Cancun, the MUSA underwater museum features one of the most unique collections of exhibits anywhere in the world. It is home to more than 470 statues and sculptures, all of which are located beneath the surface of the waves in an artificial coral reef. Visitors can take snorkeling and diving tours of the undersea conservation-themed sculpture garden, and if you don't want to get wet, you can also glimpse it from a glass-bottom boat.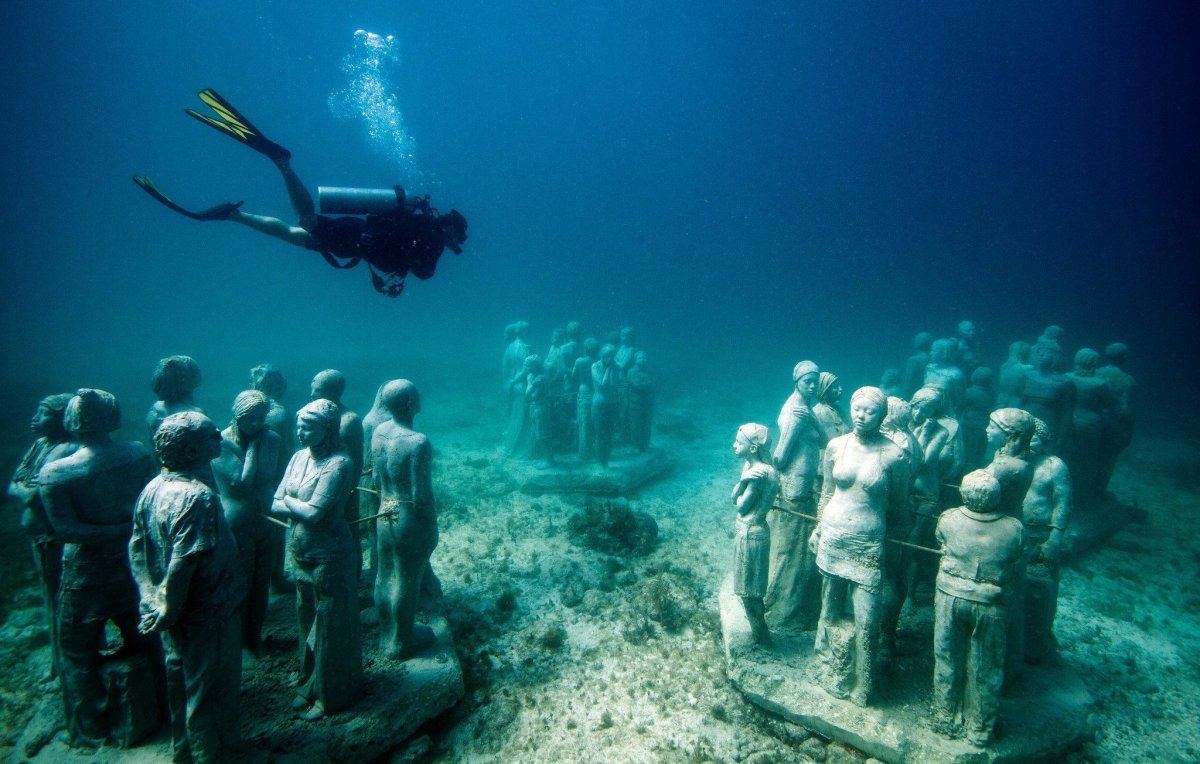 7. Christ of the Abyss, Italy
Christ of the Abyss actually refers to three large bronze statues, although the most famous one is that found off the coast of San Fruttuoso in the beautiful Italian Riviera. The statue, depicting Christ giving a benediction of peace, was placed 55 feet underwater after being inspired by pioneering scuba diver Duilio Marcante. Restored in 2003, the imposing statue stands just over eight feet in height.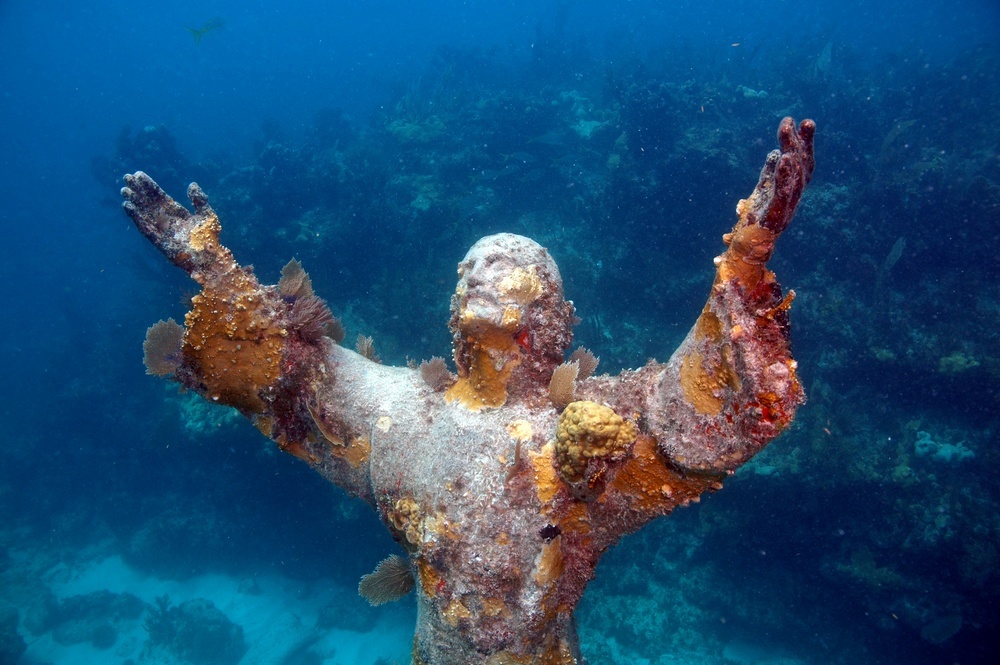 8. Lake Kaindy, Kazakhstan
Nestled in the valley in the Tian Shan Mountains near the Chinese border, Lake Kaindy sports an underwater forest. The lake formed following an earthquake in 1911, after which rainwater filled the valley, drowning a portion of the forest. Due to the extremely low water temperature throughout the year, the husks of hundreds of pines remain standing. Divers can experience the unique underwater habitat that has grown around them.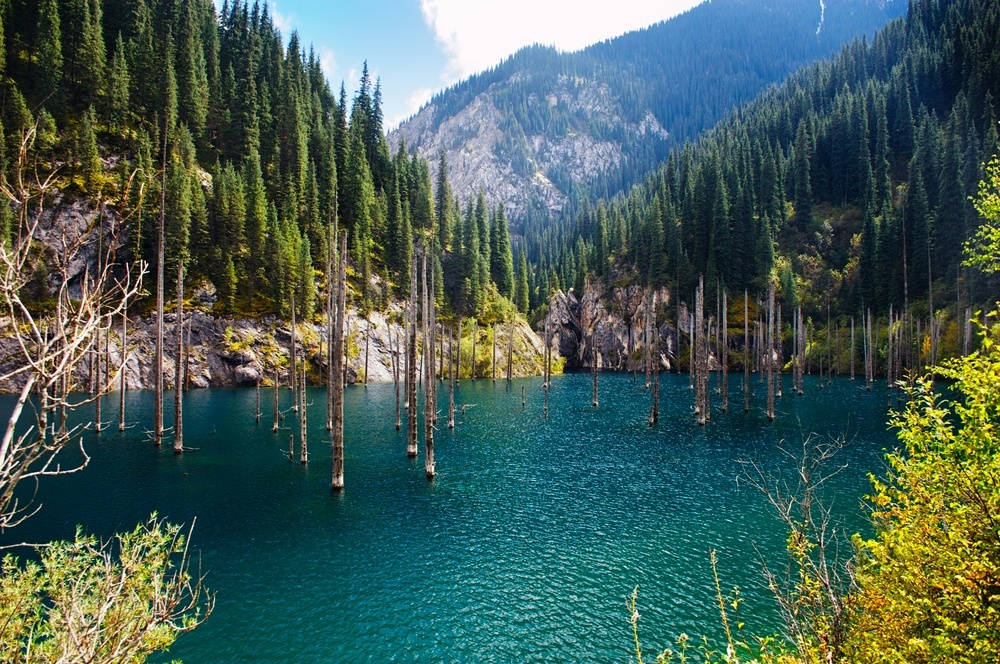 9. Underwater Post Office, Vanuatu
The tiny island nation of Vanuatu is known for its exotic beaches and rich volcanic landscape, but it is also home to the world's only underwater post office. If you're in the area and hoping to send a waterproof postcard home, you'll be able to dive down some 150 feet off the sandy coast of the idyllic Hideaway Island Resort to reach the funky post office. Gimmicky, sure, but fun nonetheless.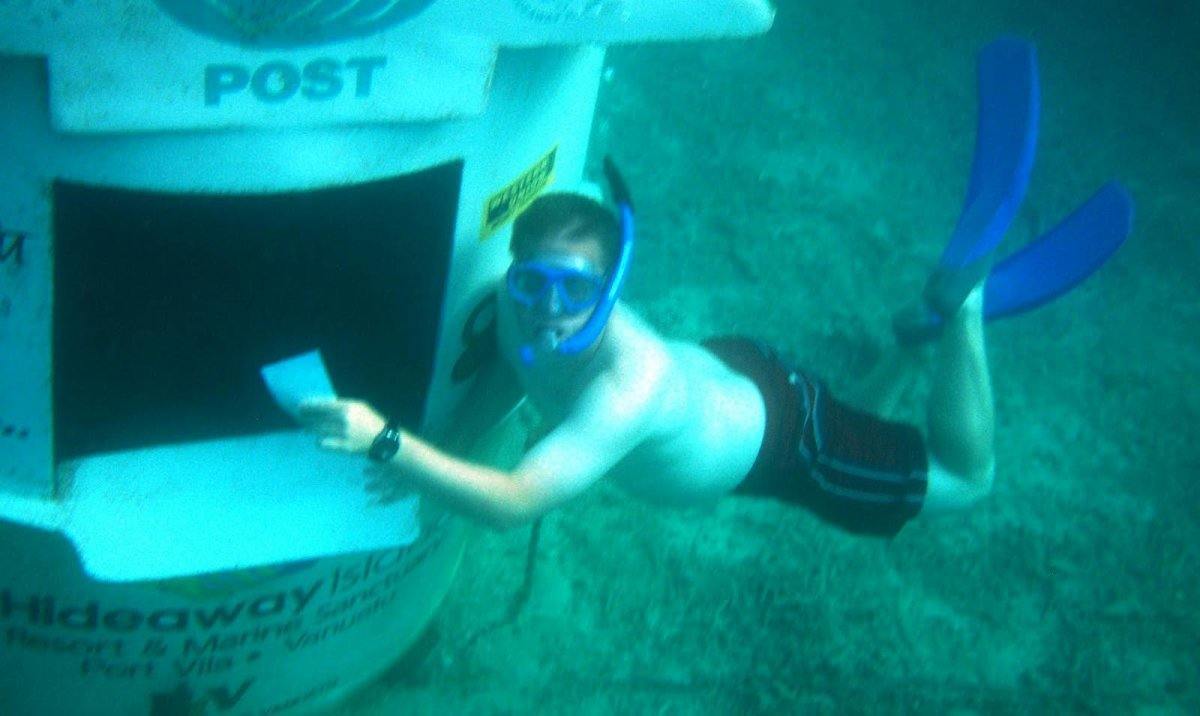 10. The Marianas Trench
Unless you're as wealthy and determined as director James Cameron or a lucky aquanaut, the Marianas Trench is certainly off limits, but it's worth a mention in this list owing to the sheer extremeness of its environment. The Earth's deepest point is near Guam. It sits at just under seven miles, and the pressure is more than 1,000 times that of sea level. However, even this inhospitable environment where the light of the sun never reaches is home to many species such as flatfish and shrimp. It would be a fascinating experience to go where few have explored before. Have you been to any of these underwater wonders?