Anyone with the slightest appreciation of nature has felt the quiet majesty of a stately tree or the collective hum of a dense forest. Trees give us oxygen, food, shade, shelter, not to mention fun boughs to climb. All trees are essentially wonderful, yet some are particularly noteworthy for being stunningly beautiful, kind of quirky, enormous, old or artistically manipulated. Here are 11 of the most remarkable trees on the planet. Which is your favorite?
1. Baobab Trees
There are nine species of baobab found in Australia, Madagascar and parts of Africa. Some of these trees store significant amounts of water in their bulbous trunks, which is why animals make their home in the nooks, crannies and hollows. Humans are also drawn to them for shelter and ceremonies. One hollow baobab in Western Australia was once used as a prison cell, and another in South Africa is a popular pub today. Some of the most remarkable trees live to a ripe old age more than 1000 years strong.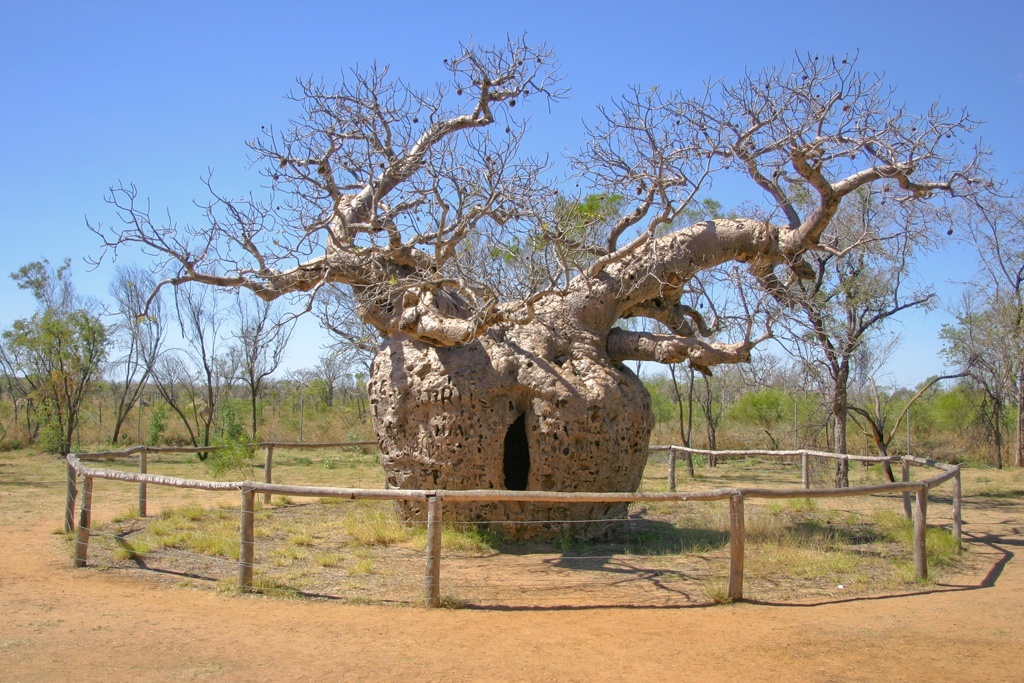 2. Dragon Blood Trees
This amazing umbrella-like tree with the blood red sap is found in the Indian Ocean's Socotra archipelago, which is technically part of Yemen. Its unusual shape is a survival adaptation to arid conditions with low soil. Dragon Blood's bright crimson resin has been used for dyes, medicine, cosmetics and even ritual magic throughout the years.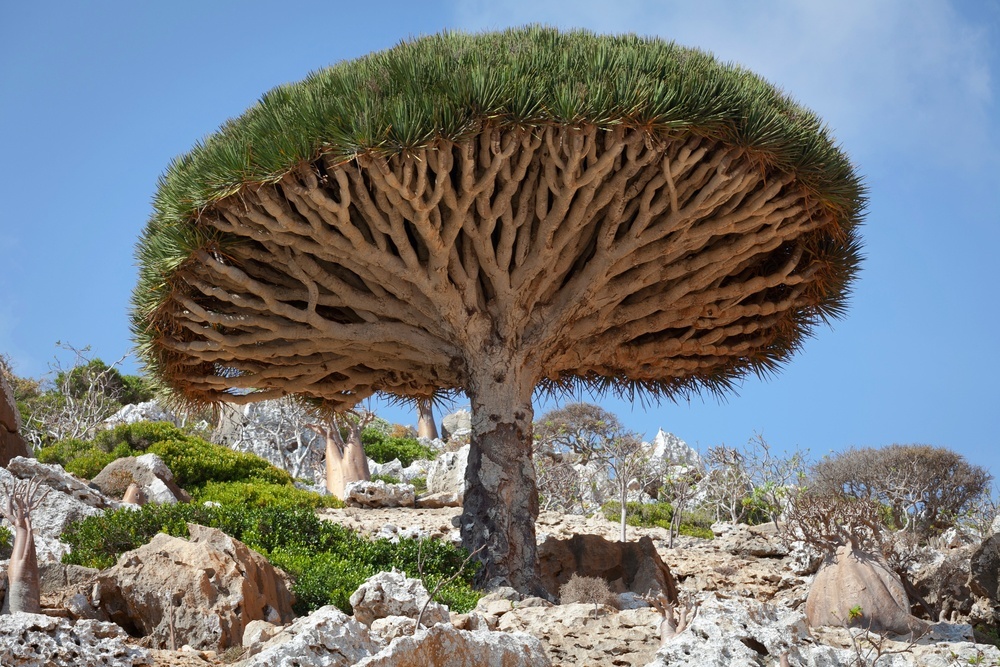 3. Wisteria Trees
There's an enchanting fairyland quality to these ephemeral trees when in they're in full flowering glory. This century old one in Tochigi-ken's Ashikaga Flower Park is often called the most beautiful tree in the world. Try to catch its annual fleeting blossoms during April and May.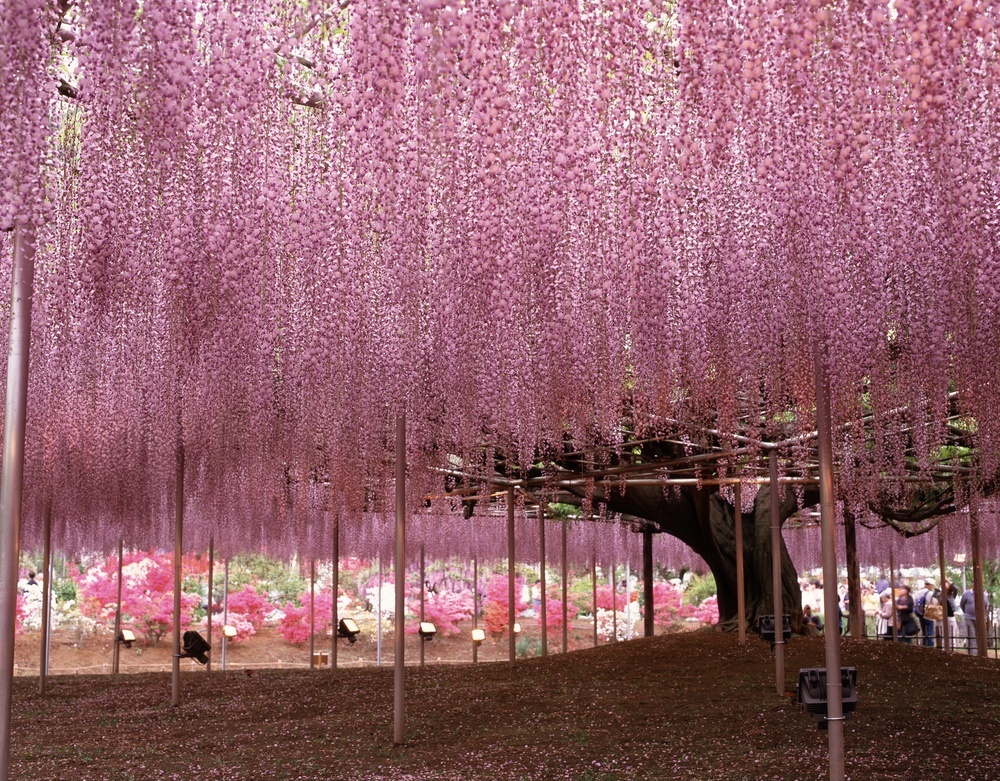 4. Giant Sequoias
This mighty redwood, nicknamed General Sherman, is said to be the largest living single stem tree on the planet. It's not the tallest or the widest out there, but at 52,500 cubic feet (1,486.6 cubic meters) it is the largest by volume (yep, somebody calculated this). It's also pretty darn old, estimated to be growing for 2,300 to 2,700 years. Check its stately boughs out if you're ever in California's Sequoia National Park.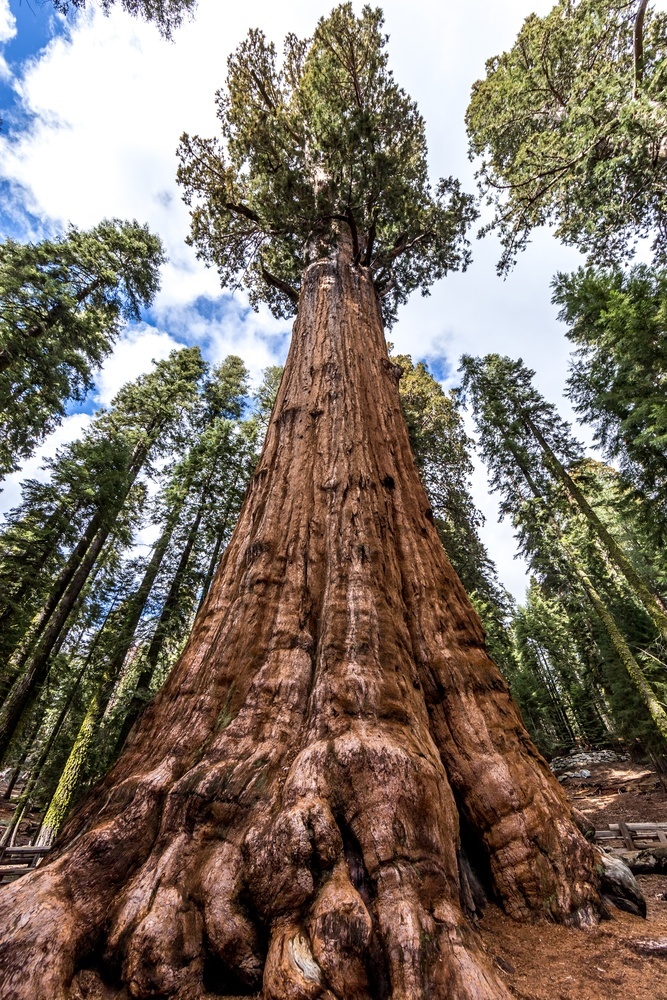 5. Jabuticaba Trees
What's that junk on the trunk? This often-called "Brazilian grape tree" is striking in that its fruit grows all over its trunk and branches. Not the most attractive tree, it almost looks like its covered in acne or cysts. It looks even stranger when the frost-like hairy white flowers are in bloom, just before the fruit matures. The purple-black orbs can be eaten raw or are often made into juice, jam or wine. They're apparently rich in antioxidants, so it might be the next big superfruit to come out of Brazil.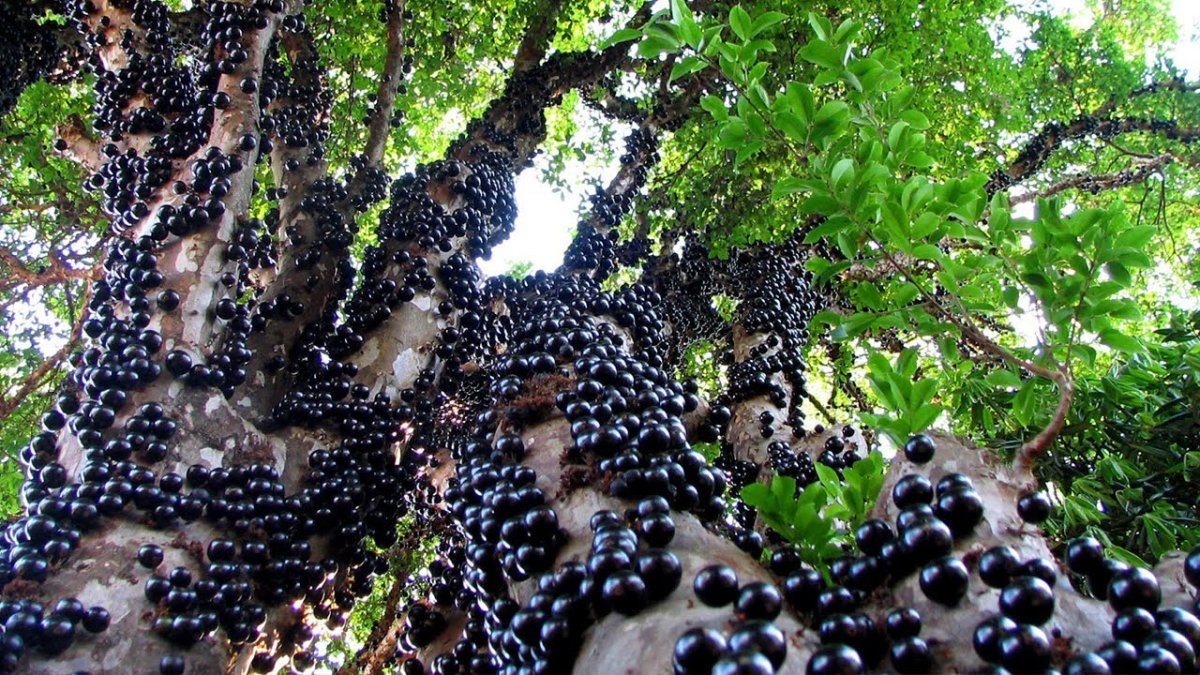 6. Rainbow Eucalyptus Trees
It's like a preschool art class went to town on this tree. As layers of the bark shed, pastel hues of pink, green, blue and orange are revealed. Monet would be inspired by the likes of this gum tree, found primarily in the Philippines. The multicolored effect is unreal. It's the only eucalyptus species that is indigenous to the northern hemisphere. It doubles its size each year and can soar to 200 feet tall.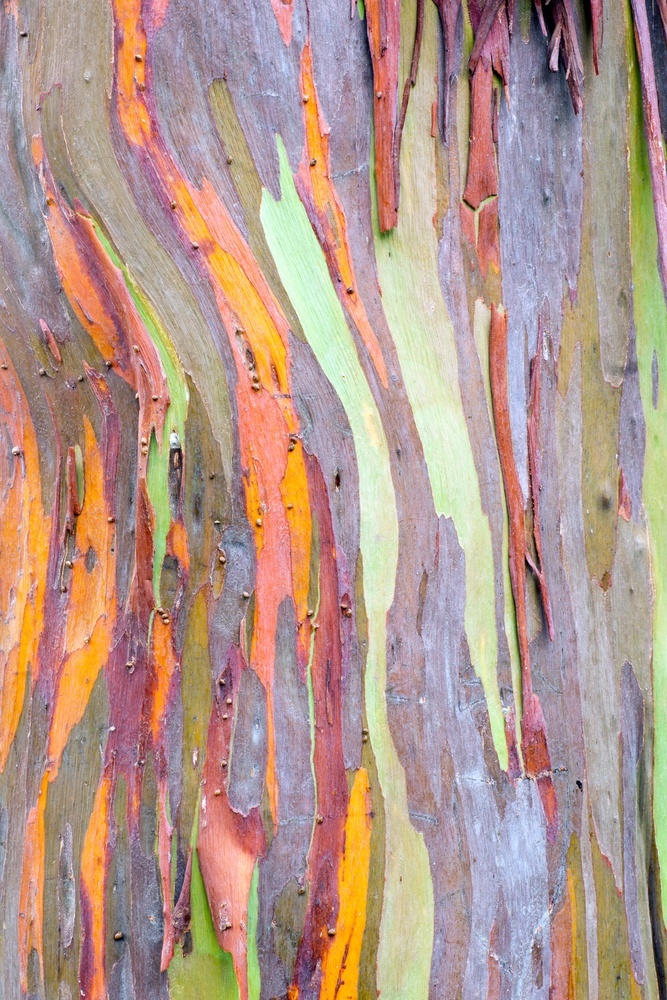 7. Joshua Trees
The jagged Joshua looks like something out of a Dr. Seuss book. These spiky twisted yuccas thrive in the Mojave Desert in the American southwest, especially in the aptly named Joshua Tree National Park. They rely on one type of moth for pollination, which is one of the reasons their very existence is under threat.
8. Bonsai Trees
Human intervention of Mother Nature's work guides the manipulated growth of these miniature potted trees. This Japanese aesthetic tradition has been practiced for over a thousand years, and requires a great deal of skill and patience to cultivate extraordinary stunted results.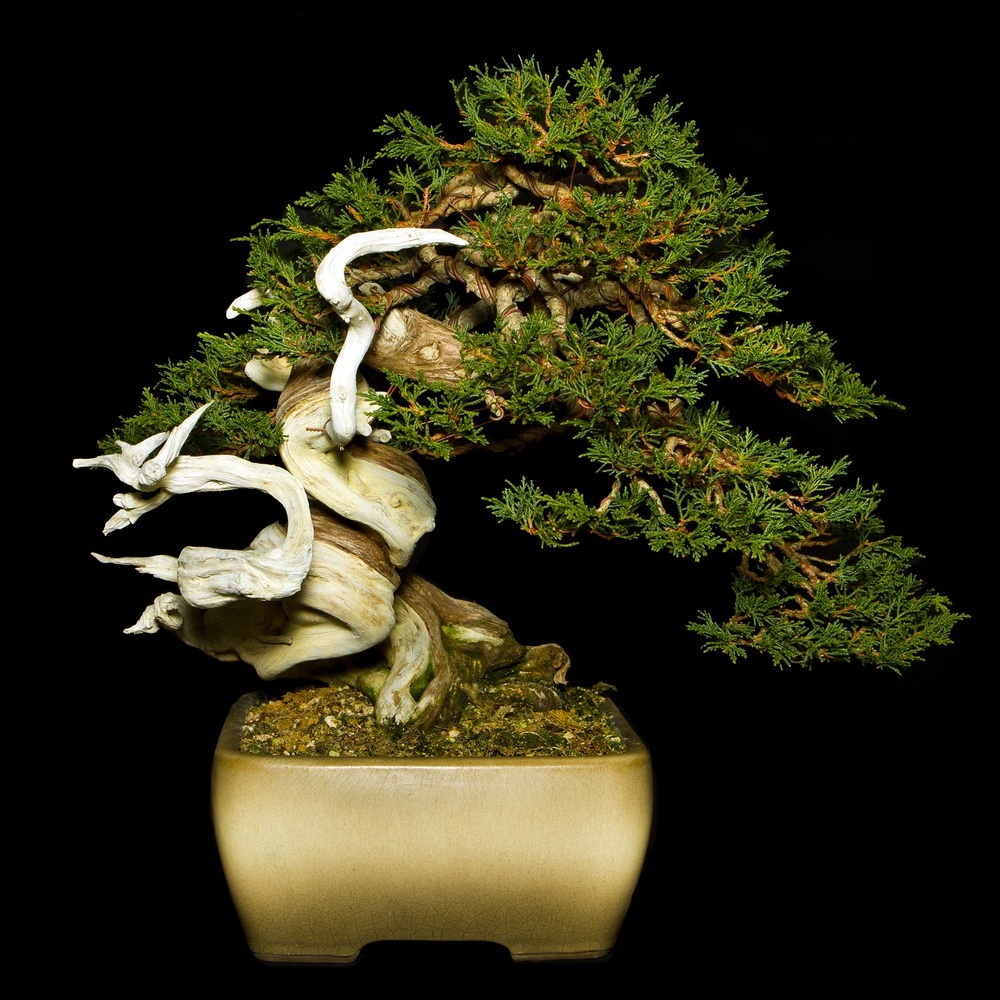 9. Circus Trees
A modern extension of the bonsai concept, some contemporary nature artists have created elaborate living sculptures out of trees. Some of this "arbortecture" takes the shape of usable furniture, like chairs still rooted in the ground. This whimsical tree was patiently crafted by "tree shapers" Peter Cook and Becky Northey in Queensland, Australia.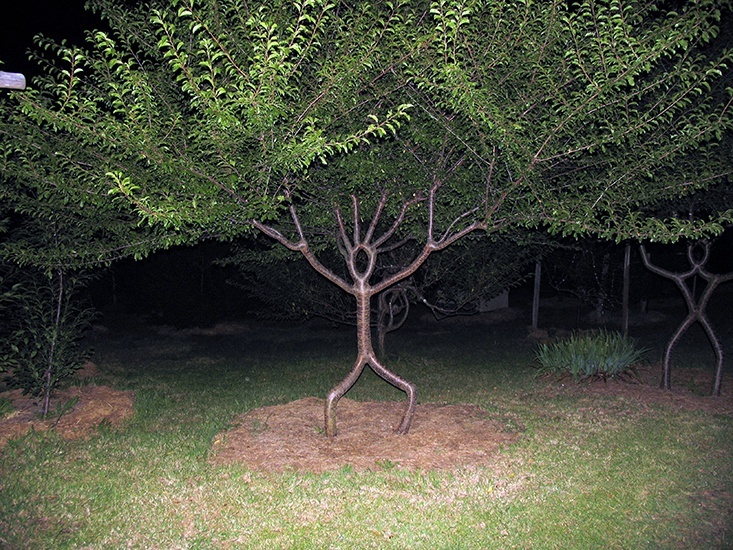 10. El Árbol del Tule
This impressive Montezuma cyprus tree in Oaxaca, Mexico lays claim to having the widest trunk girth on the planet. It stands proudly with a stoutly 137.8 ft (42 m) circumference and a height of over 130 ft (40 m). This tourist pit-stop on the way to the impressive ruins of Mitla is locally known as the "tree of life" and its gnarled trunk is adorned with various animal shapes (if you squint and use your imagination). It is anywhere from 1,200 to 3,000 years old, with one claim suggesting its been growing for 6,000 years. The tree is mentioned by both the Aztecs and the Spanish founders of Oaxaca, so you know its been around a long time.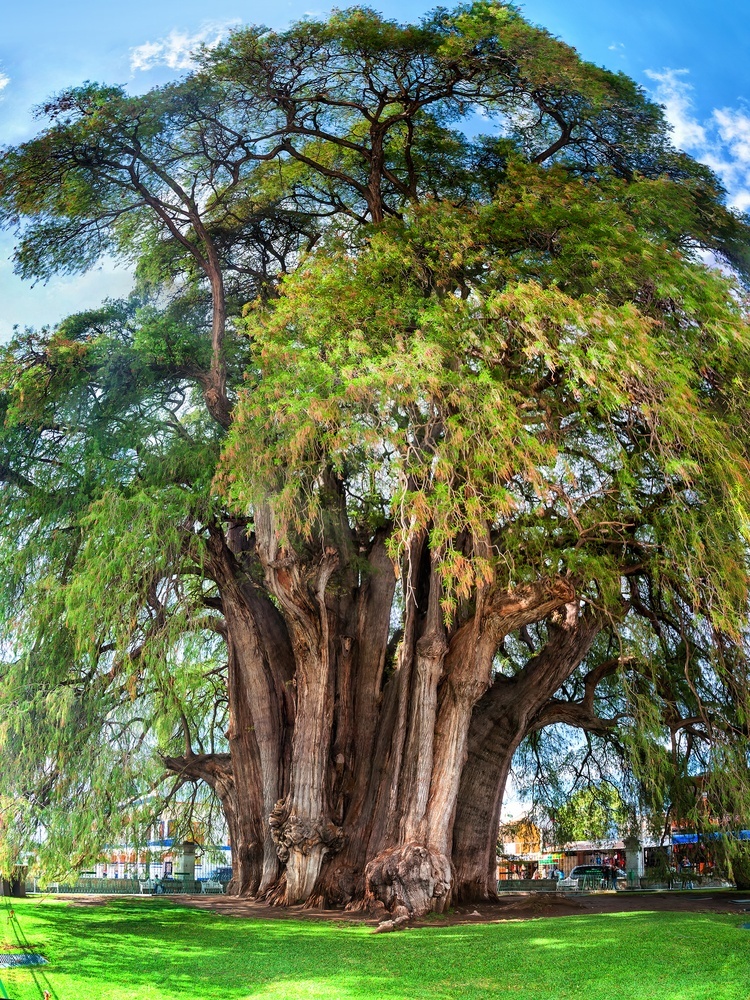 11. The Pennantia Baylisiana Tree
At first glance, there doesn't seem to be anything particularly special about this tree. Looks like your run-of-the-mill leafy tropical foliage. However, it is actually the rarest if not loneliest tree in the world. In fact, there's only one known specimen left in the wild. It is found on Three Kings Islands off the coast of New Zealand. The tree is female, and so cannot naturally produce seeds. Recently, scientists have found a way to make seedlings out of cuttings, so perhaps all is not lost. It's still a potent reminder that biodiversity is precarious treasure we must strive to protect.