Rainforests are complex ecosystems that offer breathtaking beauty and biodiversity. The world's largest is the Amazon, a fertile zone often referred to as the "lungs of the planet" and the "Earth's pharmacy". Not all rainforests are tropical like the Amazon, though. There are some stunning temperate rainforests and cloud forests as well. All are a haven for countless critters and botanical species, many of which have yet to be cataloged. Any nature-loving traveler will want to explore these eco-sensitive jungle landscapes. Here are 11 of the lushest rainforests in the world well worth the trek.
1. Daintree Rainforest, Australia
Queensland's Daintree Rainforest is one of the oldest surviving rainforests on the planet and boasts one of the richest ecosystems around. Crystal clear streams, massive ferns, cascading waterfalls, sandy beaches and mountain ranges combine to make this one stunning environment. It is also home to a high concentration of bird and animal species that are found nowhere else on earth, such as the elusive cassowary bird. Combine a Daintree National Park trek with a Great Barrier Reef trip, and you'll hit two phenomenal World Heritage sites.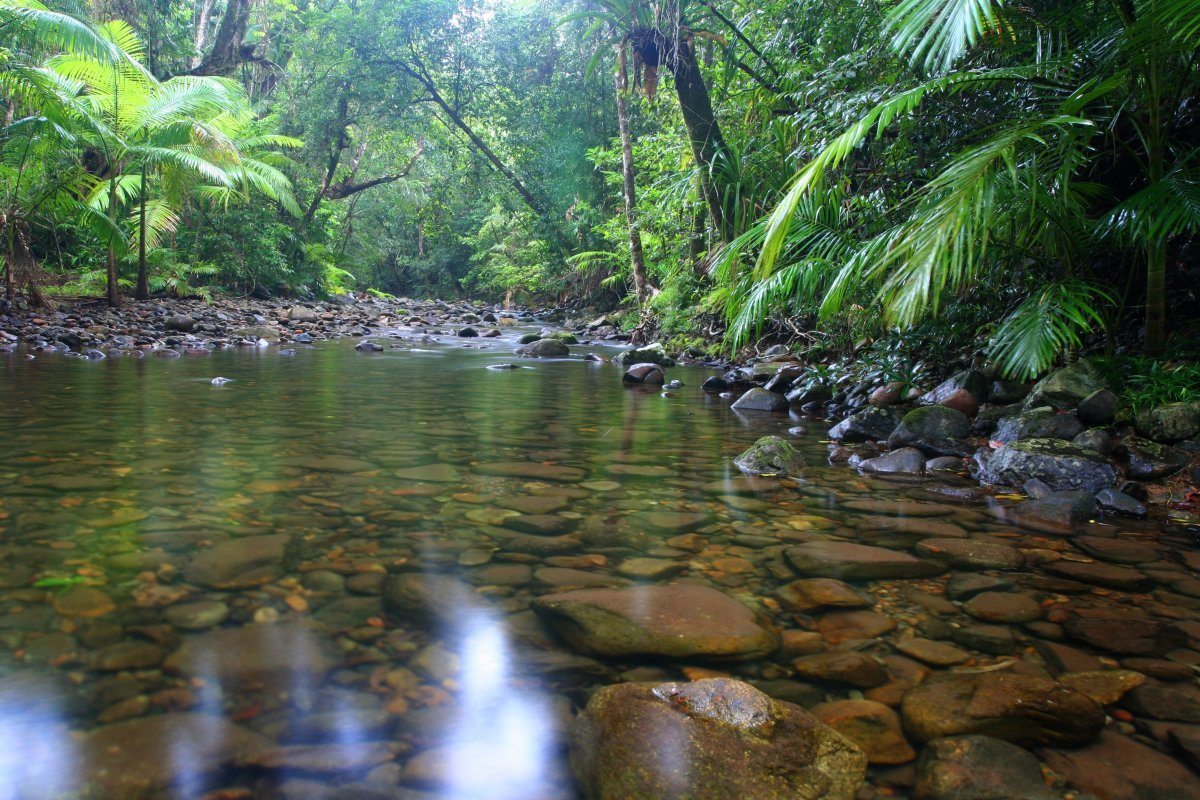 2. Choco Rainforest, Colombia/Ecuador
What makes this rainforest so intriguing is the lack of research that has been done here. Wetter than the Amazon but largely unexplored, the Choco Rainforest is home to flora and fauna that exist nowhere else on the planet, such as the Colombian black spider monkey. Hidden waterfalls, dense mangroves, lush vegetation and unique wildlife are what visitors can expect to find here. Rare poisonous frogs and endangered bird species call this forest home. This rainforest is being subjected to large scale deforestation, and conservationists are doing their best to save it before it disappears forever.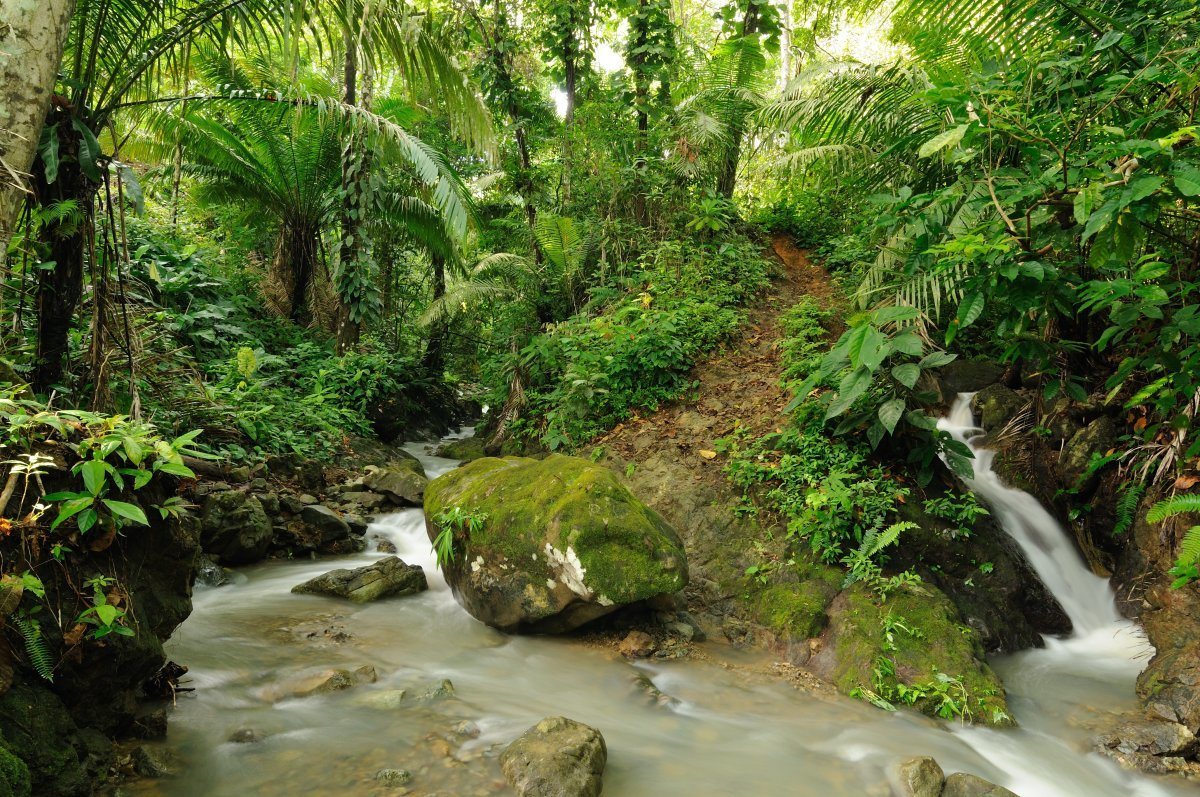 3. The Southern New Guinea Lowland Rainforests, New Guinea
Home to the largest butterflies in the world, paradise birds and virtually no tourists, this breathtaking ecosystem is one of the lushest rainforests in the world. Evergreen forest, limestone forest, peat swamp forest and freshwater swamp forest all combine to make this diverse habitat. Living in this jungle are species such as the tree kangaroo and numerous bats along with super orchids and other colorful flora. This rainforest can be hard to get to, leaving it largely unexplored by tourists but threatened by loggers. Any visitors who manage to make it here won't be disappointed.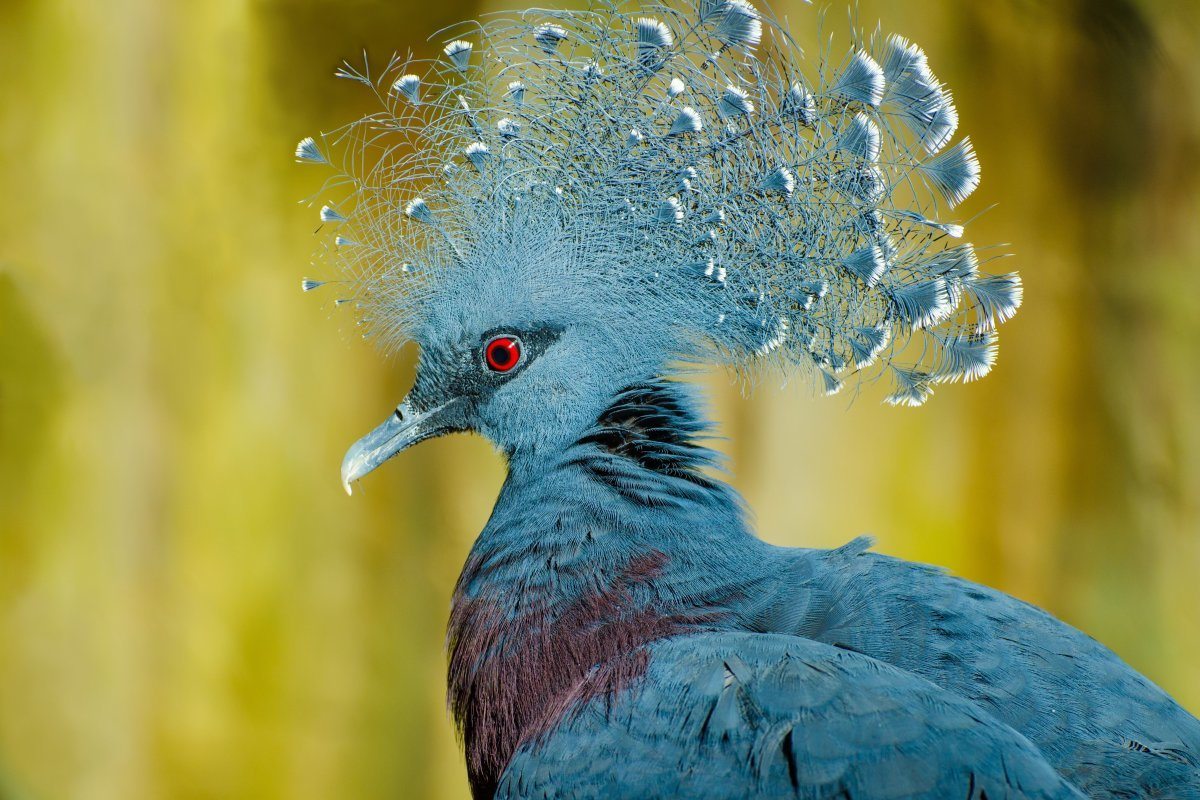 4. The Sinharaja Rainforest, Sri Lanka
This tropical evergreen forest is the last of its kind in Sri Lanka. More than 60% of its trees are endemic, found nowhere else on the planet. Ridges, valleys, streams and vegetation coexist in this bio-diverse wilderness. Endangered Indian elephants and leopards reside here as well as many species of rare birds. Here visitors will discover a world of unique creatures, unusual flora, spectacular waterfalls and a wondrous UNESCO World Heritage Site.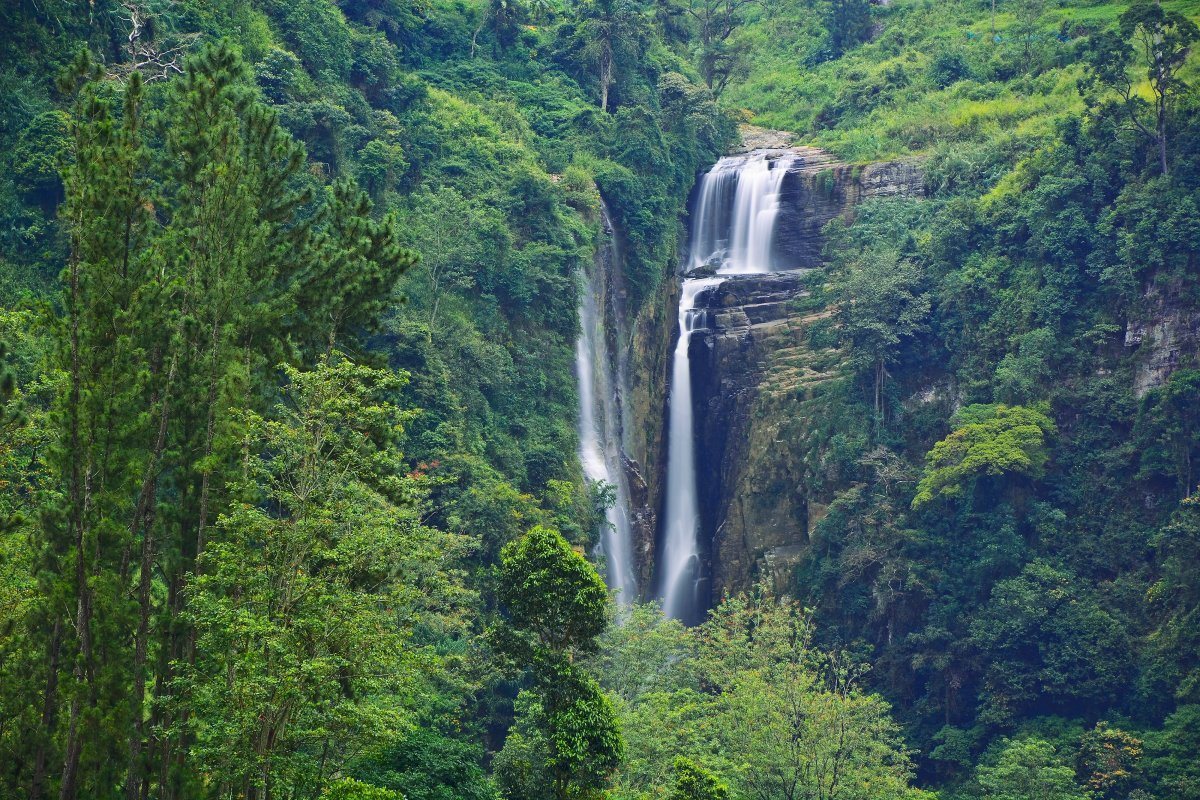 5. Monteverde, Costa Rica
Monteverde is unlike the other rainforests on this list as it is actually classified as a cloud forest. Typically appearing at higher elevations, these cloud forests develop in mountain ranges and bathe the forest in an omnipresent fog. This particular cloud forest has been turned into a reserve to protect the area and welcome eco-tourists every year. The forest is thick with flora and fauna, being home to 500 species of orchids and 161 species of reptiles and amphibians. With well maintained trails, high elevated bridges and stunning landscapes, this may be the most beautiful cloud forest on the planet.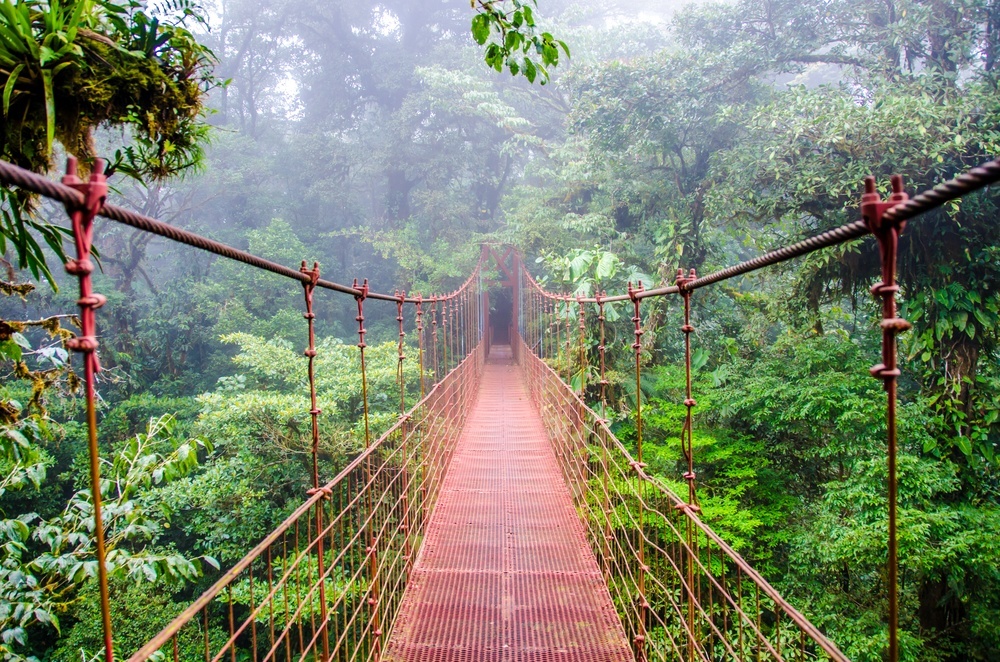 6. The Malaysian Rainforest, Malaysia
The majority of Malaysia is covered with rainforest and teems with life. Unfortunately, an aggressive logging history has destroyed and continues to destroy much of this precious landscape. What is left is still remarkably beautiful, though, and is estimated to contain 20% of the world's animal species. The rainforests here range from lowland to canopy to mountain top, and the diversity found makes it spectacular. Over 200 mammals including the tiger, clouded leopard, Sumatran rhinoceros and Asia elephant call this place home. Considered one of the world's most bio-diverse forests, conservationists are fighting to keep it safe.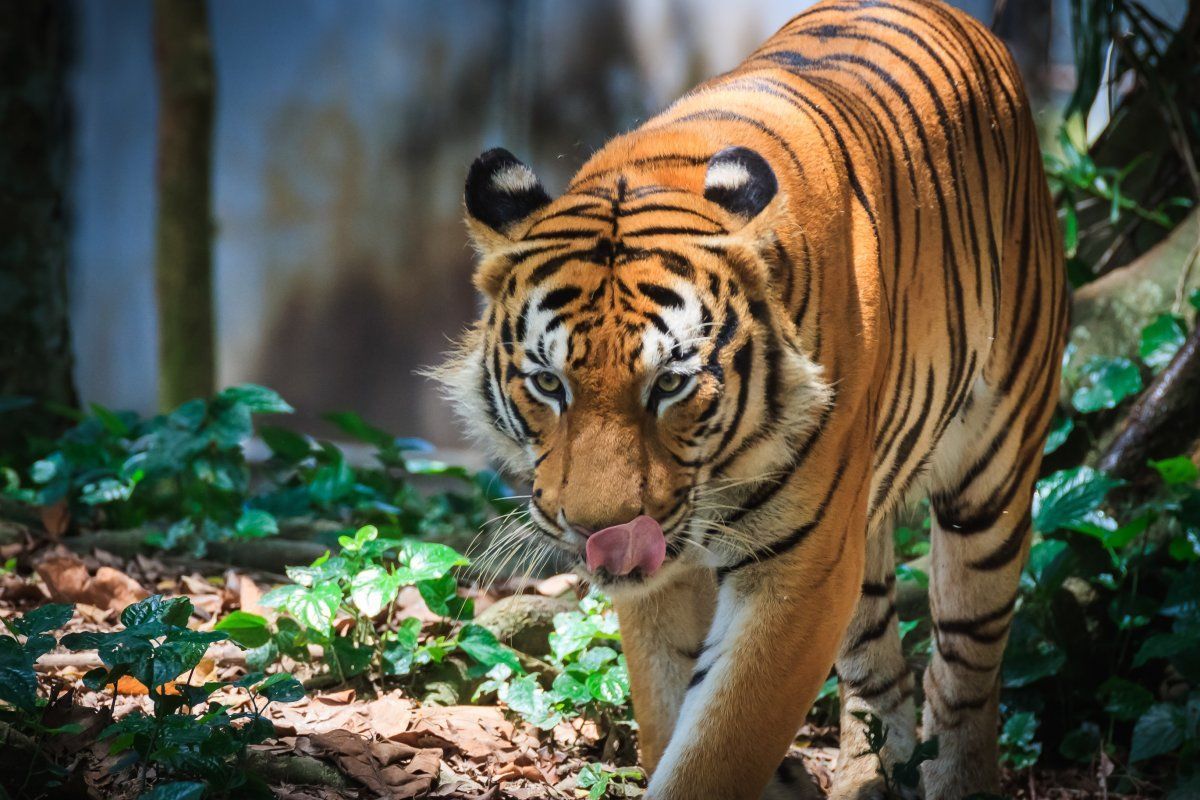 7. The Congo Rainforest
The Congo rainforest is the second largest rainforest in the world and stretches across a total of six African countries. Featuring over 600 species of trees and about 10,000 different types of animals, this rainforest is sadly one of the most threatened in the world. Its a combination of rivers, jungles, savannas, swamps, waterfalls and forests are teeming with fascinating species such as the endangered lowland and mountain gorillas and the striking okapi forest giraffe. This rainforest has been inhabited by humans for more than 50,000 years and provides food, water and shelter to more than 75 million people. Not only is this breathtaking landscape in need of protection for its wildlife but for its human communities as well.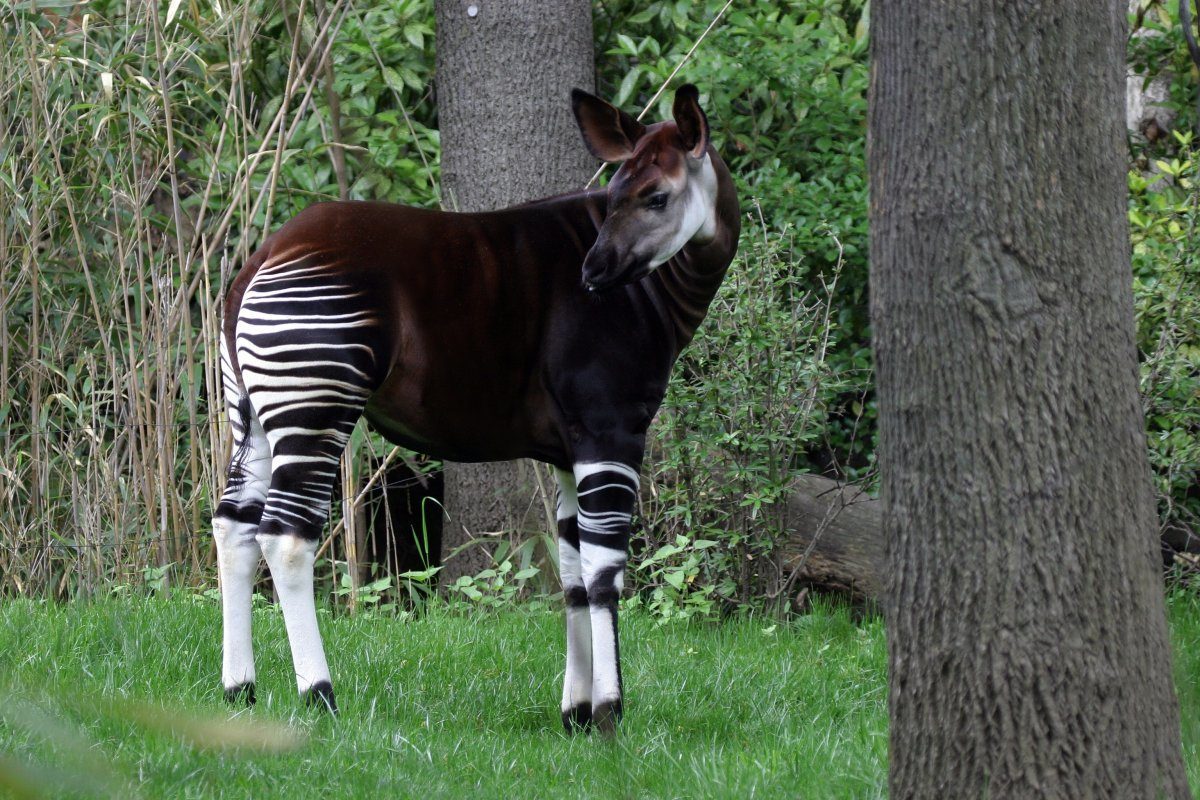 8. The Valdivian Rainforest, Chile
The only temperate rainforest in South America and one of five in the world makes the Valdivian Rainforest unique in landscape and habitat. It consists of low coastal mountains, valleys, and the high Andes. The rapid elevation change makes this rainforest home to some unusual species. About 90% of the plant life and 70% of animal life in this rainforests are considered rare. The world's smallest deer, South America's largest woodpecker and the endangered pudu all call this home. One species of tree can grow up to 375 feet tall and live for close to 3,000 years!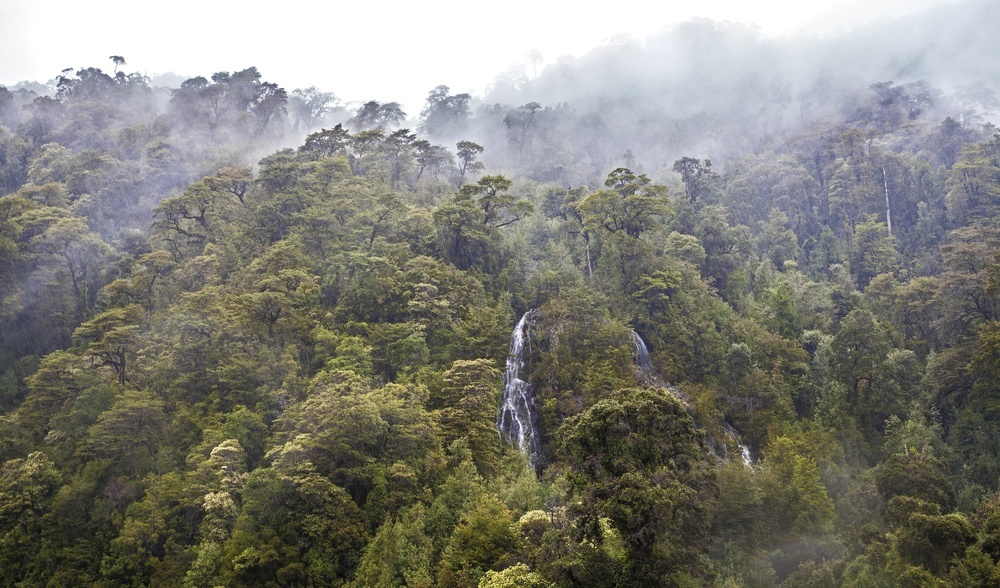 9. The Amazon, South America
The world's largest rainforest simply cannot be left off the list of lushest rainforests in the world. It boasts an astounding level of diversity, from botanical microorganisms to unique wildlife. From the stunning cloud forests east of the Andes to the lower land forests teaming with greenery, the pristine beauty that can be found here is unlike anywhere else in the world. There are literally thousands of species of plants, trees, insects, birds and other creatures that have learned how to coexist in this complex ecosystem. From Ecuadorean eco-lodges to Peru's Manu biosphere to Brazilian river cruises, exploring the great Amazon rainforest is one for the bucket list.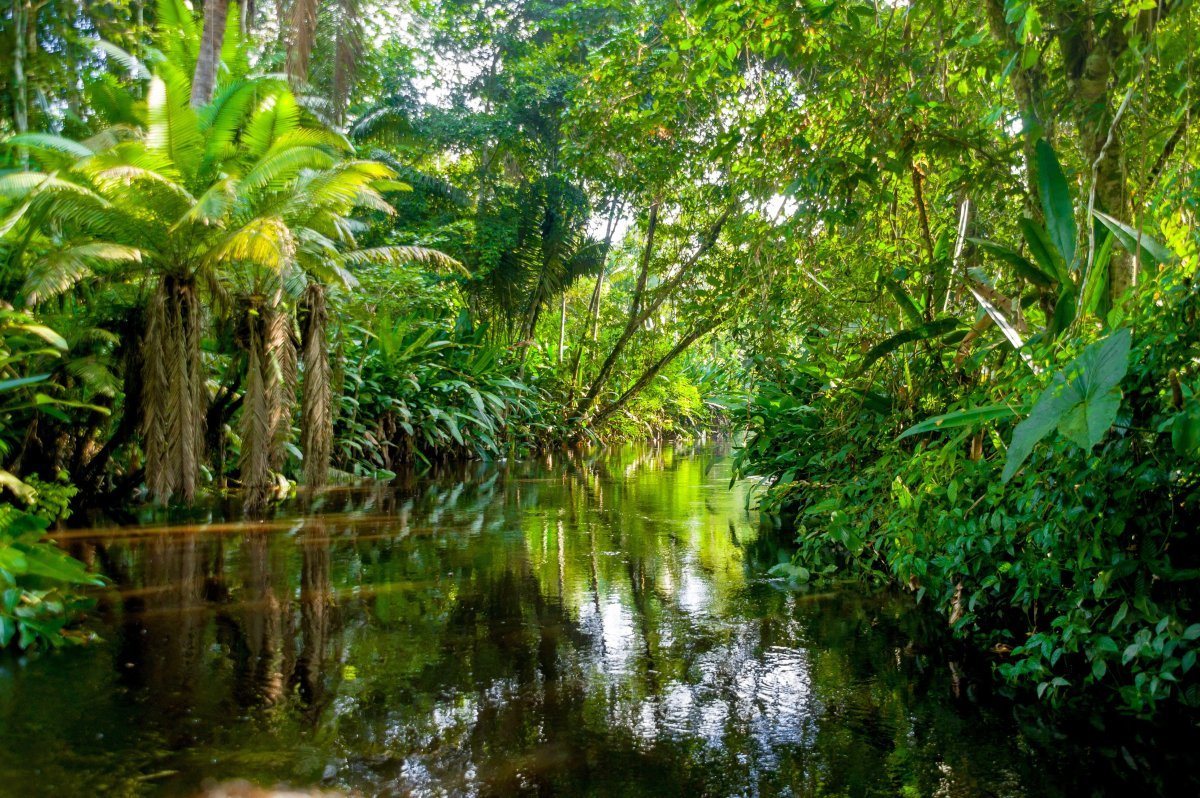 10. Fiordland Rainforest, New Zealand
This verdant rainforest that clings to the the South Island's breathtaking mountains is still largely untouched by man. Everything is covered in moss, lichen and ferns creating a truly magical fairy-landscape. This ancient rainforest is also home to a unique breed of penguins that choose to build their nests here. Tawaki penguins can only be found in this corner of the world. Because of the temperate climate, visitors won't find the same wildlife diversity as in tropical rainforests. Instead they will find one of the most pristine forests left on earth, a place so enchanting it hardly looks real.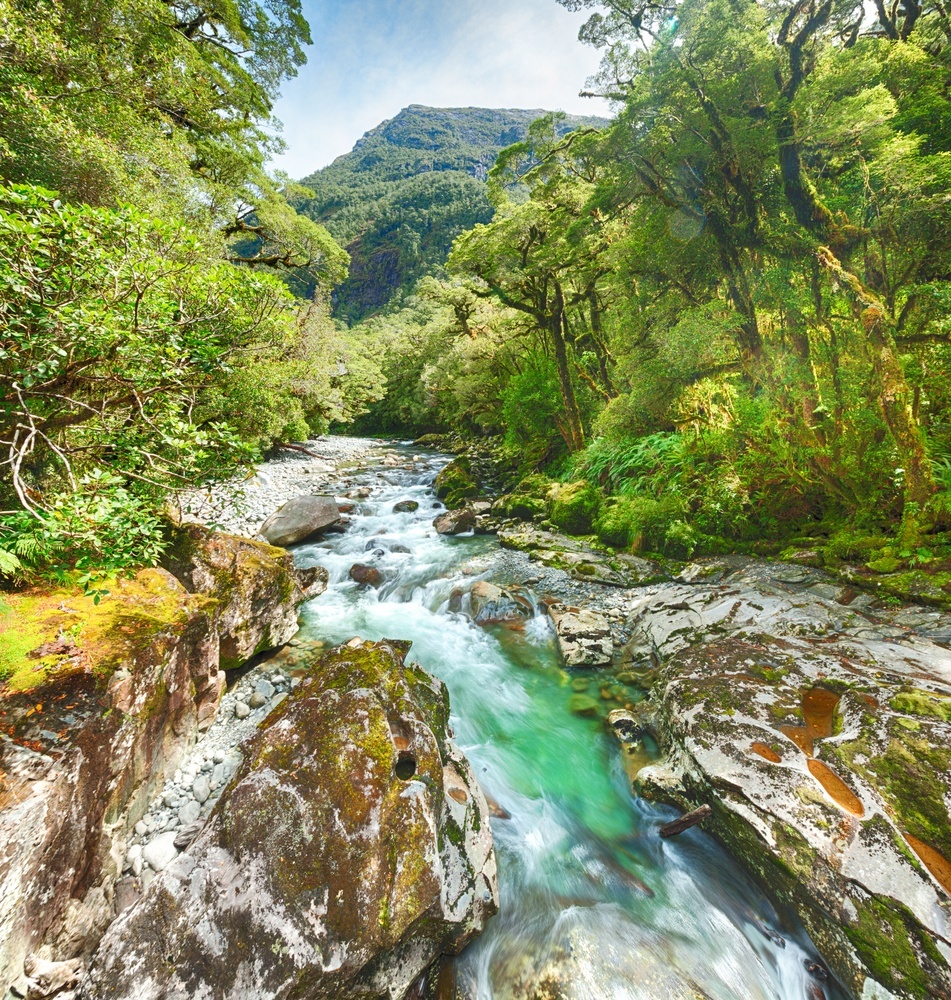 11. Dominica, Caribbean
Located in the Lesser Antilles, Dominica is less developed than most of its Caribbean peers. That's what appeals to the intrepid eco-tourists who come here to experience the island's low-key lodgings, volcanically effervescent dive sites, turtle nesting areas and natural hot springs. A trek across the interior highlands and rainforests presents a wonderland of jungle trails, waterfalls and geothermal springs. Home to one of the most accessible, lushest rainforests in the world, Dominica presents a different kind of Caribbean getaway.