It's been more than a week since Liberian locals found the abandoned carcass of oil tanker Tamaya 1 washed ashore on their beach. The behemoth lay largely untouched until a week ago Wednesday, when government officials happened upon the ship washed aground about 47 miles west of Monrovia.
According to documents, the Panamanian registered Tamaya 1 was bound for Dakar, a port in Senegal. How it came to be beached like a whale more than 600 miles south of its intended destination is a true mystery. Theories abound as to why the tanker was abandoned and left to rot on a Liberian beach.
Some people speculate that pirates or a ship's fire may have prompted an evacuation. Still others posit the theory that the ship may have simply been abandoned because the captain or whoever funded the thing deemed the ship unprofitable. Said one expert, "Our best bet is that the vessel's owner might have gone broke and had no money to pay crew members; and therefore, the crew abandoned the ship."
Whatever the reason, the real issue is the concern among Liberian residents that government took two full days to investigate the wreck, a delay that's raised serious security concerns among the country's residents.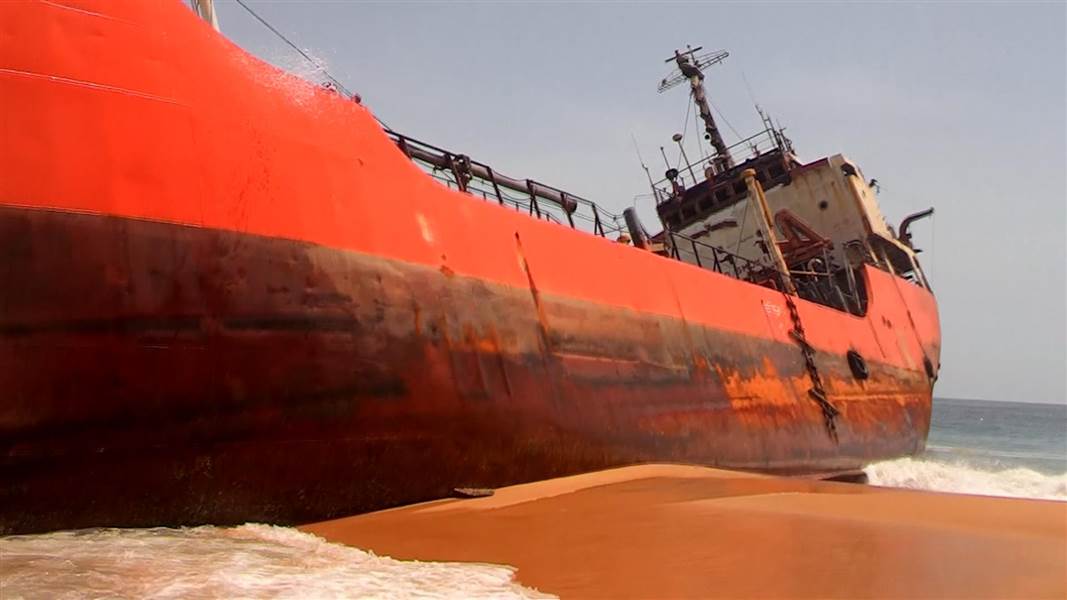 Check out this video clip to learn more about this mysterious abandoned ship.