These days it seems like drones are popping up everywhere. From the little fellas swooping through backyards to their brawnier military cousins, unmanned aerial vehicles represent the future. For good reason, of course. Drones provide the thrill of soaring through the sky without actually having to take your feet off the ground. Even if you don't own one of these nifty, little machines, there's a lot to be gained from taking in the sites through the lens of a drone. Now, some innovative travel enthusiasts are using their drones to capture some of the world's most beautiful landscapes from a fresh, high definition perspective. Here, for your consideration, are some of the world coolest drone photos.
1. Water Rushing Over Niagara Falls, New York
Straddling the border between the United States and Canada, Niagara Falls is a beautiful natural wonder. More than 3,000 tons of water flows over the edge of Niagara Falls every second.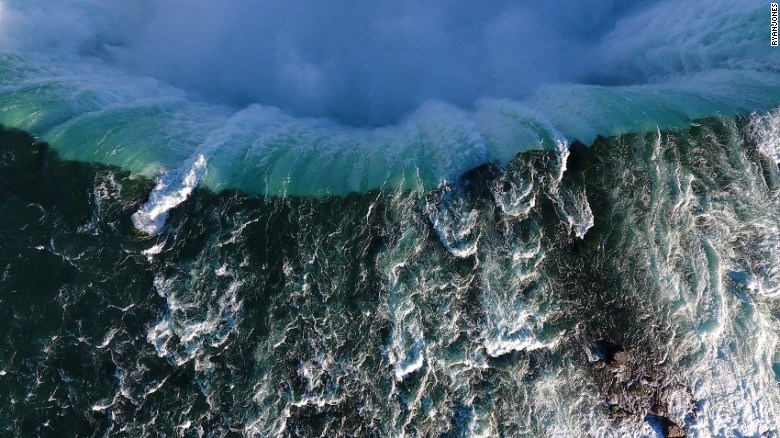 2. A Car Crosses a Field in Kusa, Russia
Located in the vast Russian nation, Kusa was actually founded more than 200 years ago in 1778.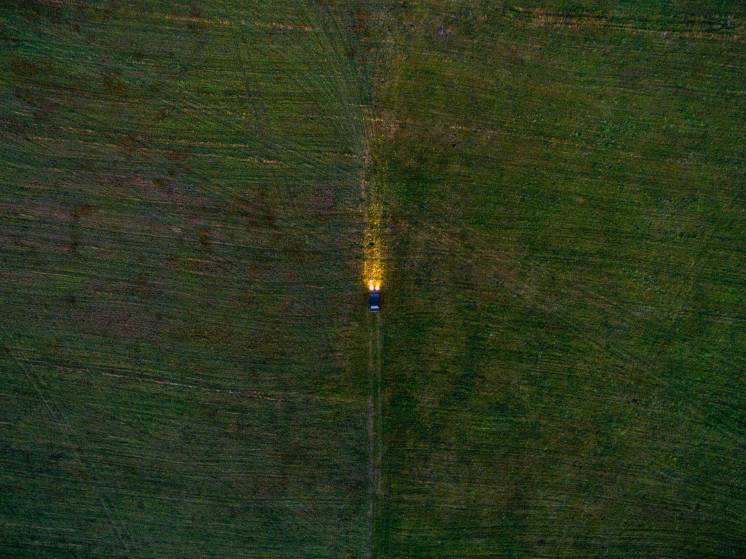 3. A Bird Attack in French Polynesia
There are more than 120 species of birds that call French Polynesia home, including several species of hawk, falcon, and albatross, the world's largest bird.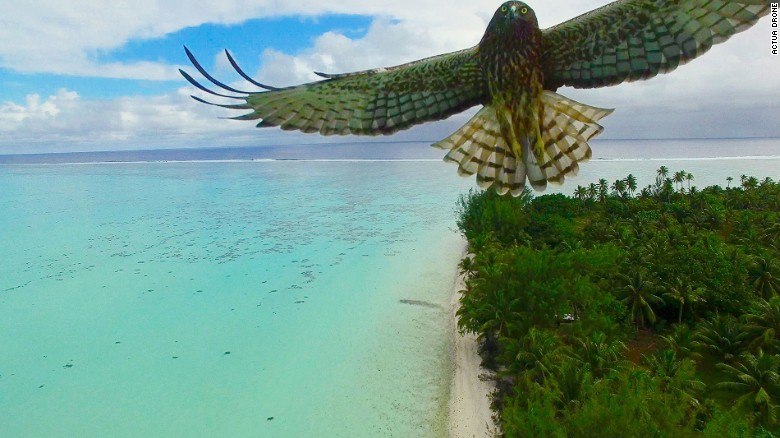 4. On the Coast of Vernazza, Italy
The beautiful coastal town of Vernazza, Italy is one of a set of five villages that make up the Cinque Torre, a collection of centuries-old towns on Italy's eastern coast. If you want to see the Italian countryside, Cinque Terra is the place to start.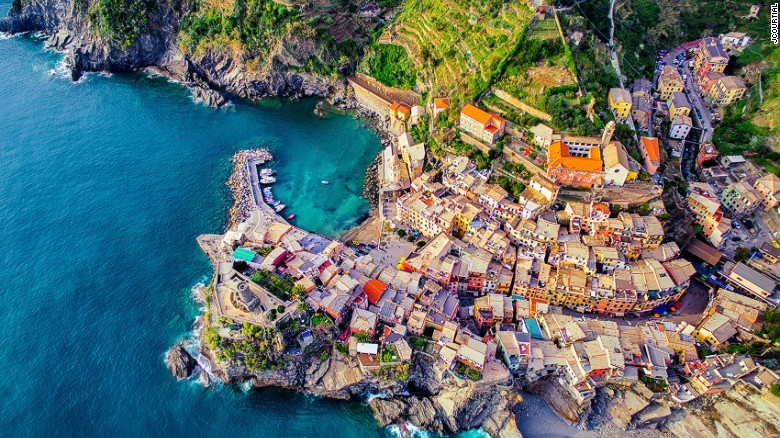 5. Overlooking Piton de la Fournaise
Located in the Indian Ocean, Piton de la Fournaise — which means 'Peak of the Furnace' in French — is a broad volcano with domed, gently-sloping sides located on the French-owned island of Réunion.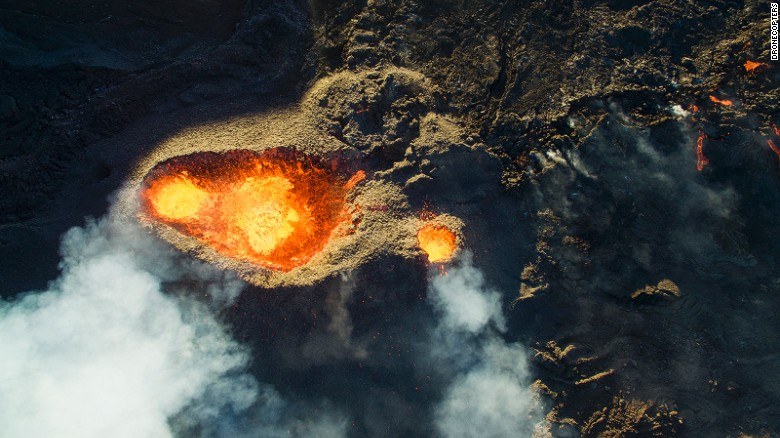 6. Ya'an, Sichuan Province, China
The fertile lands outside Ya'an, in the western part of the Sichuan Province in China, have been plowed by locals since 200 BCE. Though it hasn't always belonged to the Chinese government (there was an issue with some bandits a few thousand years ago), it has always been inhabited.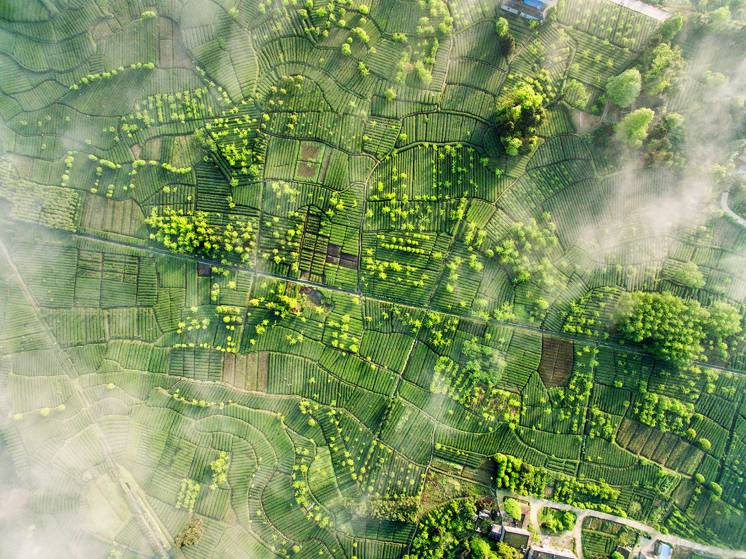 7. Alternating Rows of Tulips in the Netherlands
Tulips are a huge deal in the Netherlands, though they were originally cultivated in Turkey. They didn't hit Amsterdam until the 1500s, but they became so popular that at one point bidding on Tulip futures threatened to completely destroy the Netherlands' economy.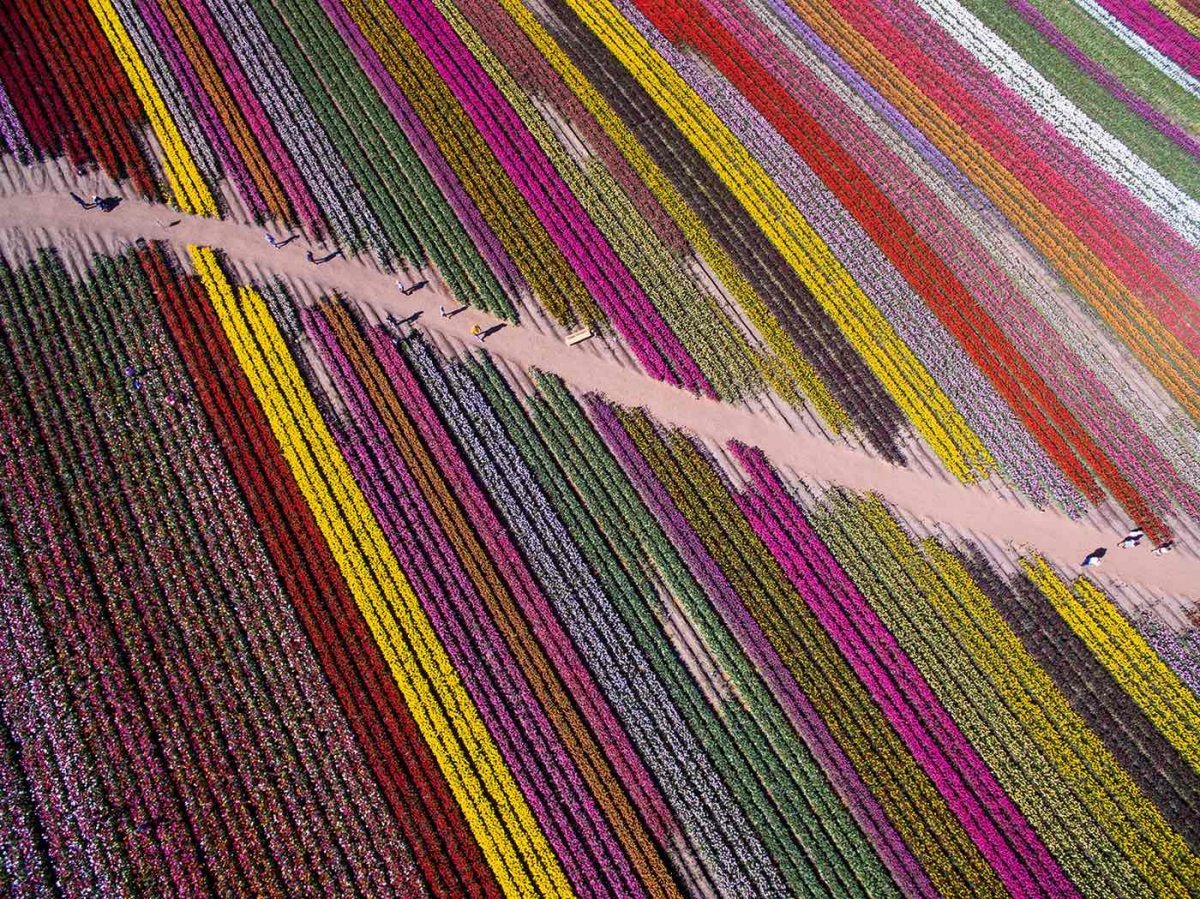 8. Huia Dam in Auckland, New Zealand
The small dam is located in western Auckland, New Zealand. The small town has only one shop (it's called the Huia Store), a park, and the Huia Volunteer Fire Brigade.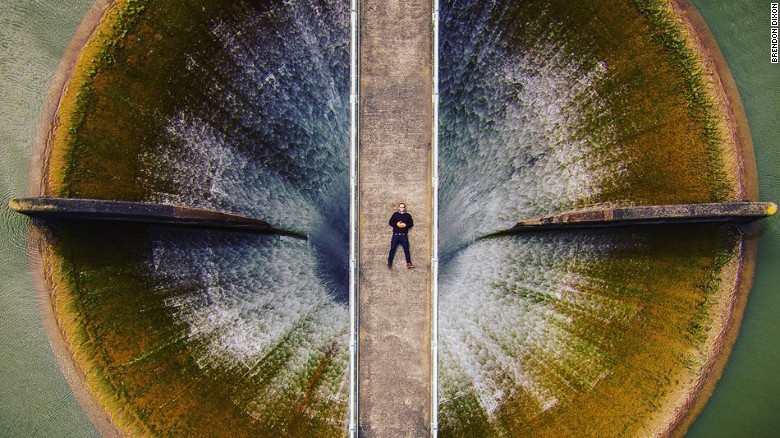 9. Villa del Rosario, Colombia
The gorgeous town of Villa del Rosario is on the extreme western border of Colombia, right next to Venezuela. A primarily agricultural community, Villa del Rosario is also a burgeoning tourist spot.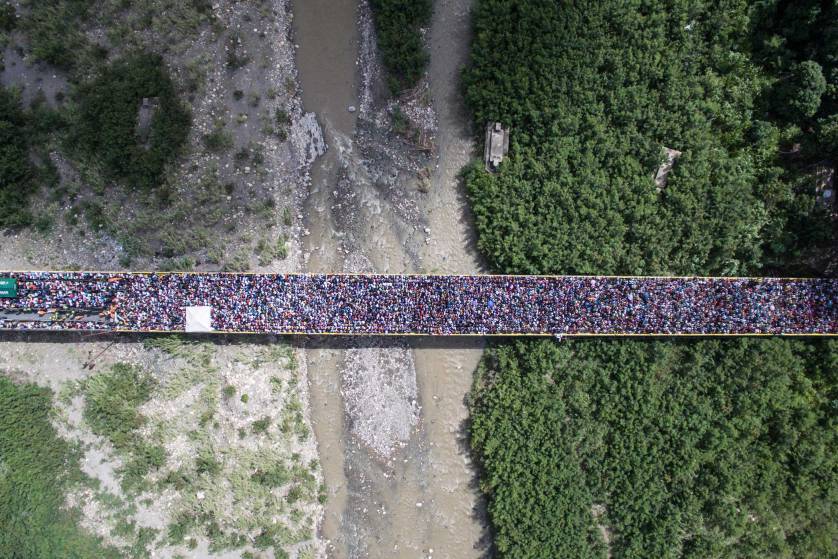 10. Lounging on Playa de Amadores in Puerto Rico
When you get to look down on the action, there's something peaceful about what must surely be a crowded day at the beach at playa de Amadores in sunny Puerto Rico.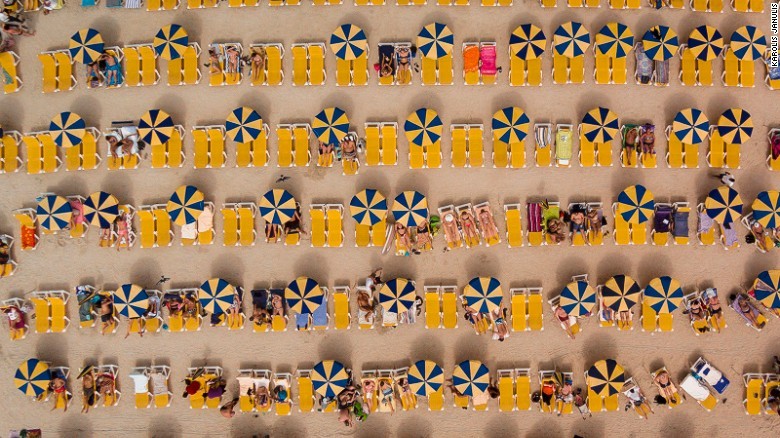 11. A Massive Parking Lot
No location on this photo. It's just a huge parking lot … of course there's still something awe-inspiring (and anxiety-inducing) about looking down on that sweet, orderly mess.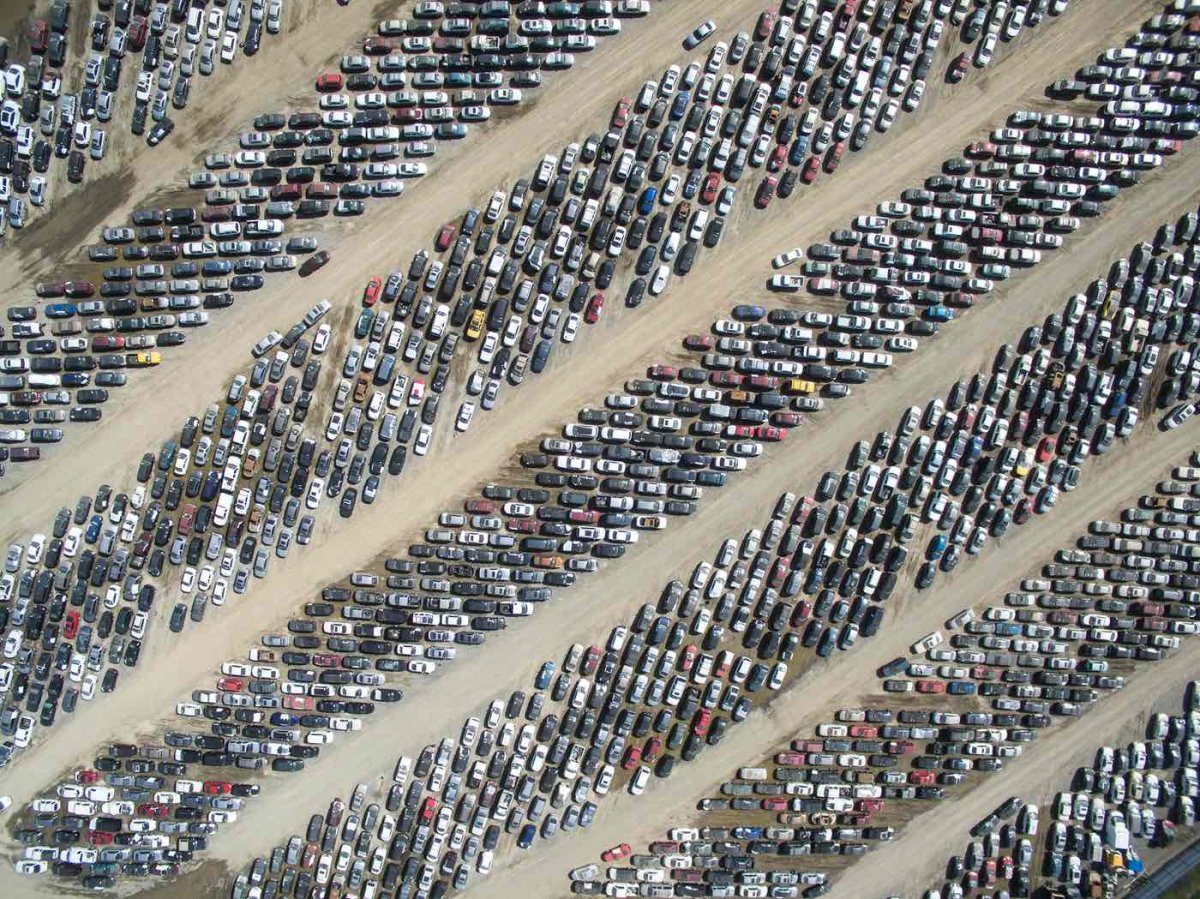 12. Lake Guerlédan, at the Center of Brittany, France
The massive Lake Guerlédan is actually an artificial creation that was first built to power the local Guerlédan dam. Finished in 1930, Lake Guerlédan is now a very popular tourist attraction.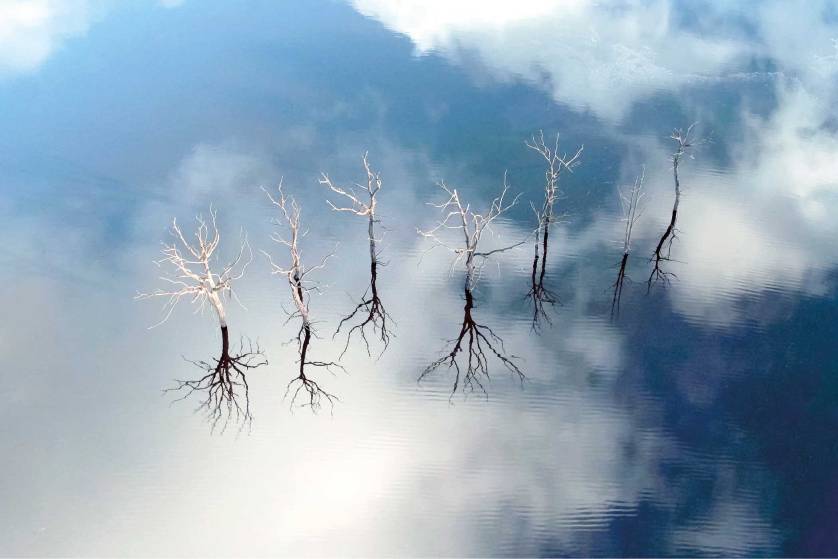 13. Rock Climbing in Moab, Utah
The name Moab is actually pulled from an ancient Biblical people. There's definitely something Biblical about the vast rocky wonderland in Utah, and it's protected thusly. Airplane flight is prohibited over Moab because the tremors from the plane might damage the formations of Moab; they're that delicate.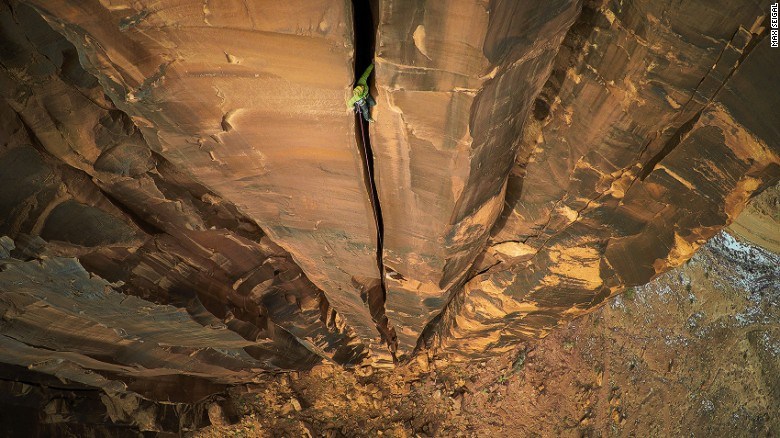 14. Fishing in Fujian Province, China
In Fujian Province, fishing is of the utmost importance to not only the local economy, but the welfare of its residents as a whole.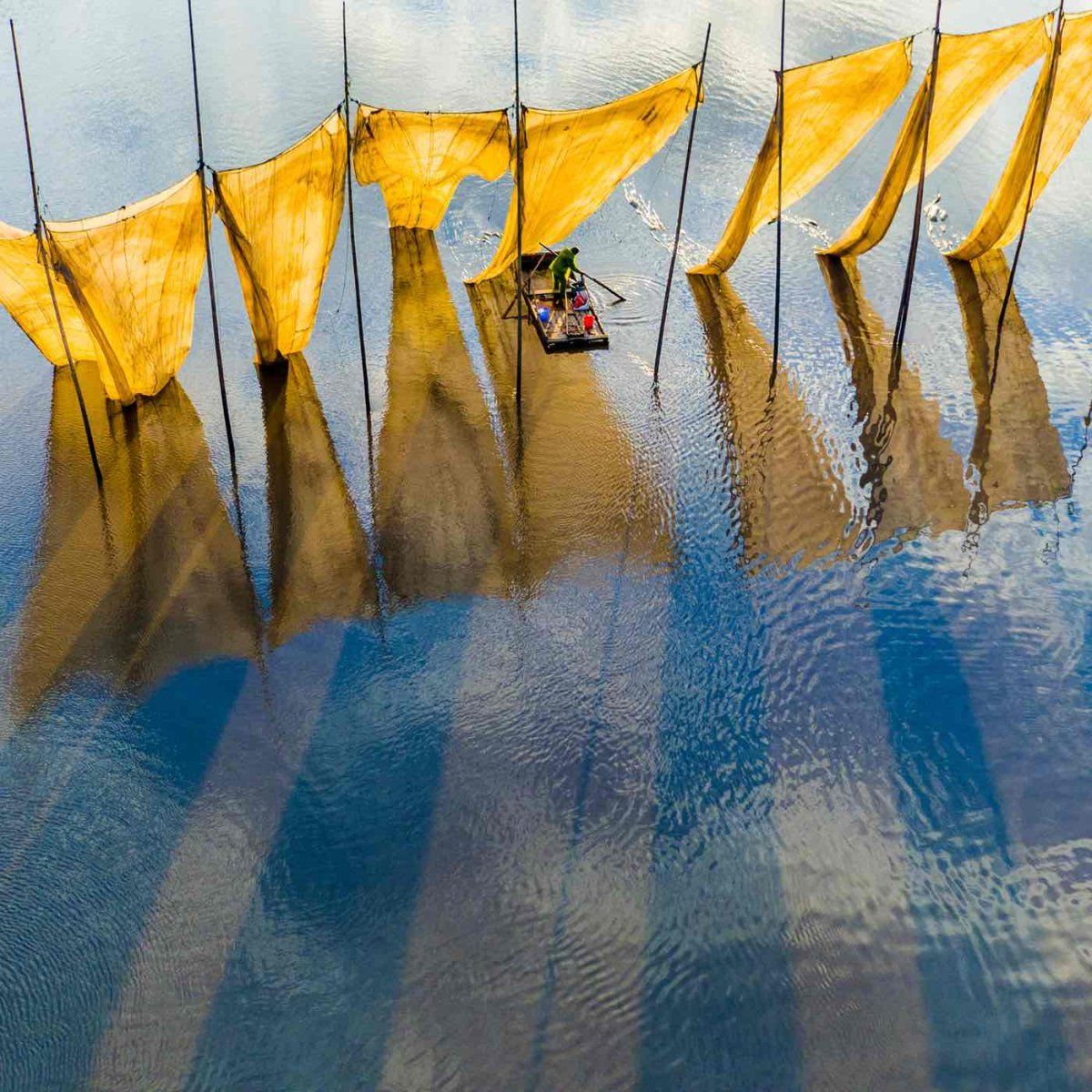 15. Lavender Fields, France
From June to August, the countryside of France seems to explode in a symphony of color as the country's lavender fields begin to bloom.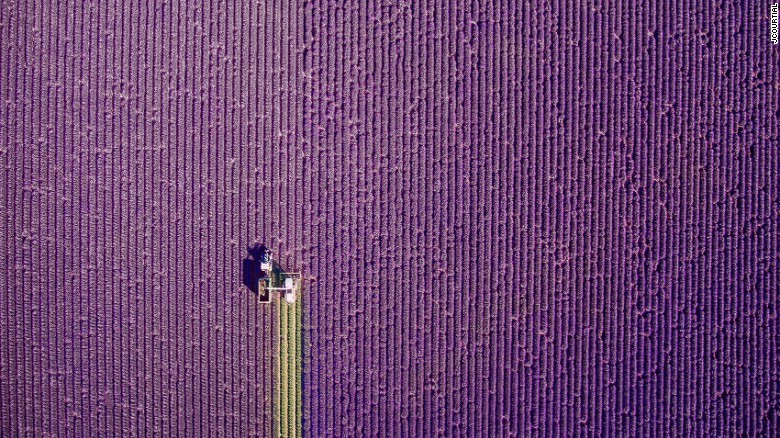 16. Aerial Shot of Hong Kong
The city of Hong Kong is actually home to more skyscrapers than any other city in the world. The number of high rises in Hong Kong is actually double that of its closest competitor, New York.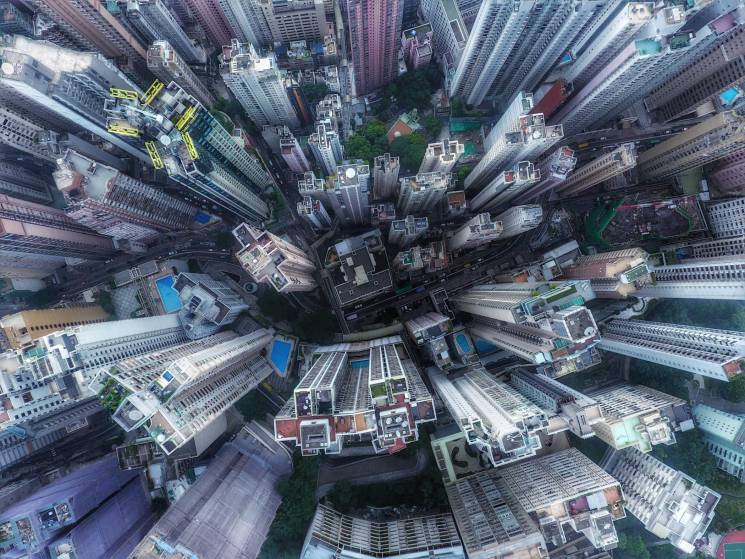 17. Basilica of St. Francis of Assisi in Umbria, Italy
St. Francis — the saint for whom the current pope is named — was considered a reformer in the church. He's the patron saint of animals, the environment, merchants, stowaways, and more.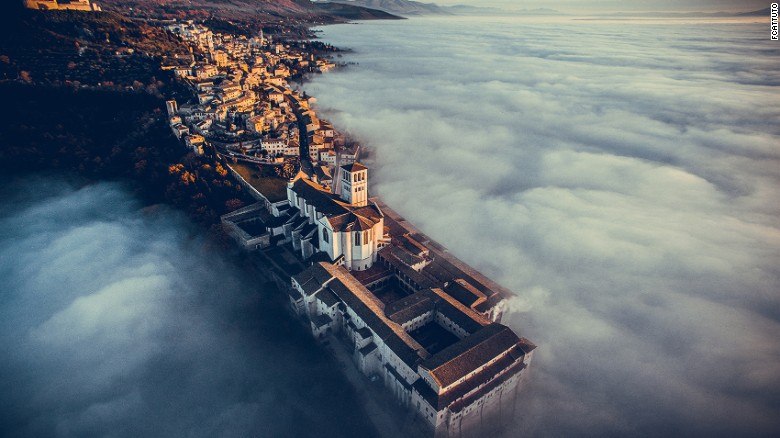 18. A Highway Running Through Bogata Forest in Romania
This winding road through Bogata Forest in Romania is actually heading — this is not a joke — to Sighisoara, the legendary birthplace of a certain blood-sucking count named Dracula.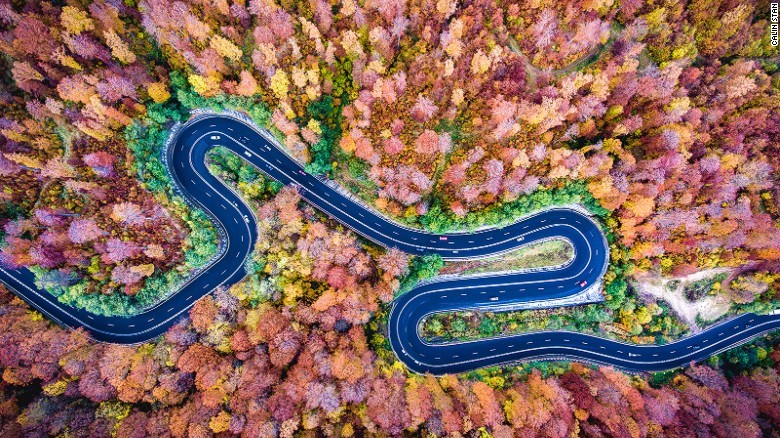 19. Cattle Herd in Taboco, Brazil
Located on the beautiful Taboco River, the small village of Taboco sprawls across the greener portions of southwestern Brazil.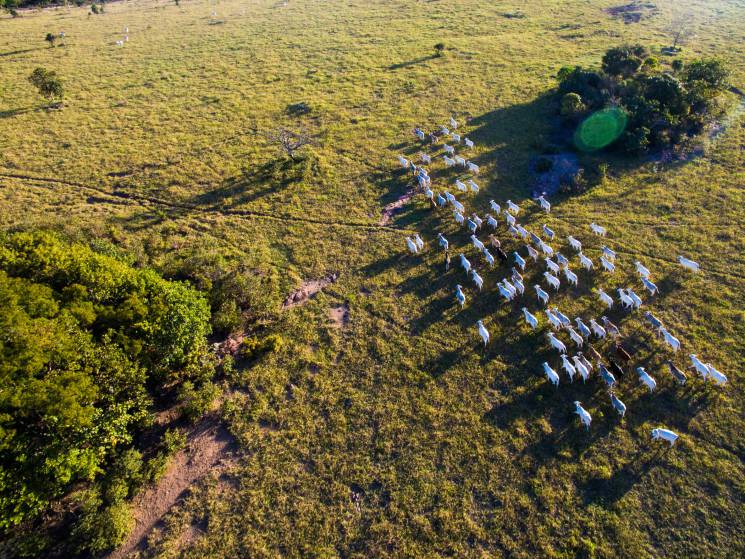 20. A Rice Terrace in China
Unsurprisingly, China is the world's largest producer of rice. More than thirty percent of the world's rice is produced in China, a lot of it in terraces just like the one below.