Photographer Alejandro Duran has a poignant way of confronting plastic pollution on our planet. The Mexican multimedia artist is concerned about the amount of international refuse that makes its way to the coast of Mexico's Sian Ka'an Biosphere Reserve. Ocean currents are such that significant amounts of waste is washed up on these UNESCO World Heritage Site shores. In fact, he has identified plastic trash from 50 nations and 6 continents here. He used this global debris to create colorful installations as a commentary on man's hand in nature. Through these striking photos, he hopes to raise awareness about our excessive consumption and disposable culture. His recent show, Washed Up: Transforming a Trashed Landscape, was exhibited at Hunter's East Harlem Art Gallery in 2015. In celebration of Earth Day, click through these washed up images of a polluted planet and be the change.
1. Cocos (Coconuts)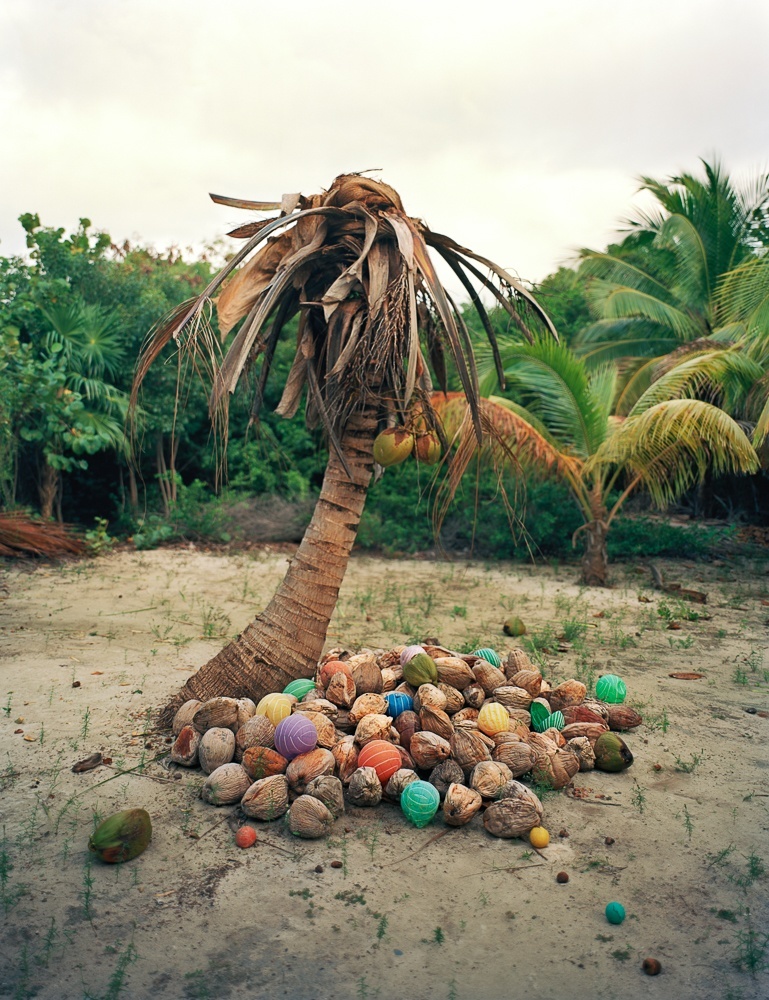 2. Brotes (Shoots)
3. Bombillas (Bulbs)
4. Amanecer (Dawn)
5. Algas (Algae)
6. Vena (Vein)
7. Raices (Roots)
8. Rayo (Ray)
9. Nubes (Clouds)
10. Luz Caida (Fallen Light)
11. Mar (Sea)
12. Gota (Drop)
13. Derrame (Spill)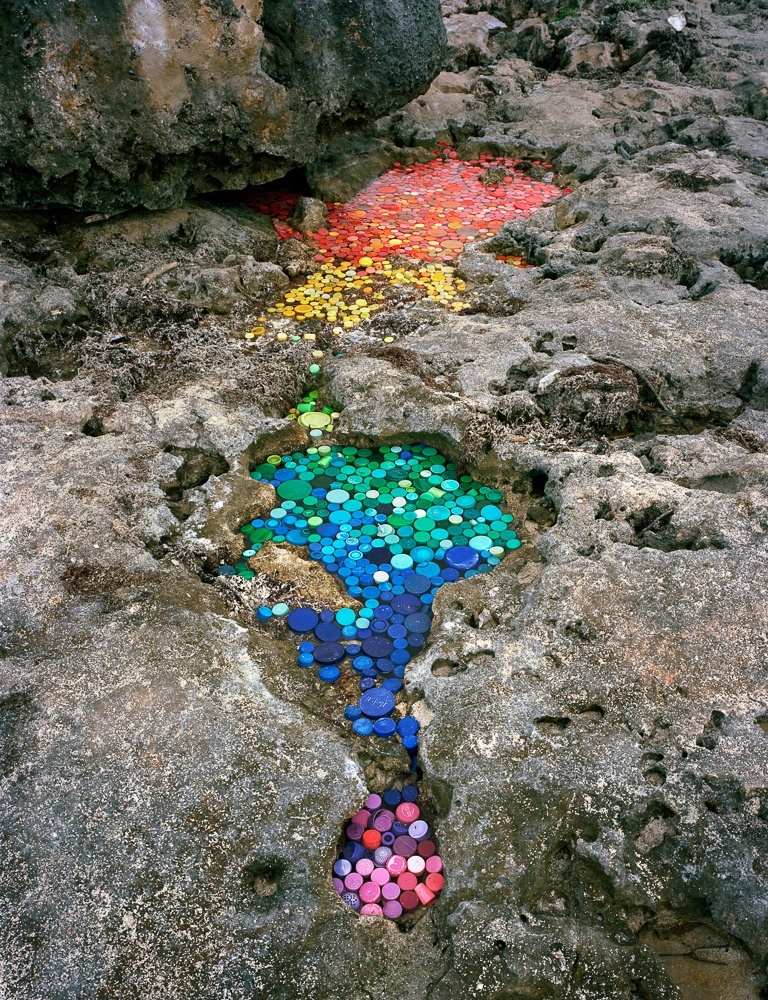 14. Espuma (Foam)
Which is your favorite of these Washed Up images? Visit www.alejandroduran.com and Instagram @alejandroduran for more.