Tokyo is one of the most expensive cities in the world and in no way should be considered a budget travel destination. Brace yourself for some hefty sticker shock when scouting out essentials like accommodation, transportation, dining out and the like. Even a cup of coffee or beer is going to put you back some. The good news is not everything comes at a Ginza price tag. In fact, some of the best, most quintessential Tokyo experiences are completely free. Sceptical? Read on to discover 10 top Tokyo experiences that won't cost you a yen.
1. The Imperial Palace, Tokyo
A short walk from Tokyo train station is the former site of Edo Castle and current main residence of the Emperor and Empress of Japan. You're free to stroll around the park-like neighborhood to catch pretty of views of the moats, bridges, gardens, palace walls and towers. The best photo-op is around the Main Gate, where you'll spy two Imperial guards and the famous circular "Eye Glasses" bridge. The inner buildings and gardens are generally off limits, but you can mosey along the paths of the Kokyo Higashi Gyoen (the Imperial Palace East Garden), the Kokyo Gaien (the Imperial Palace Outer Garden) plus Kita-no-maru-koen Park all without opening your wallet. Circumnavigate the area and you'll see some cool contrasts of old and new, with Tokyo skyscrapers lurking in the background. On Sundays, 250 free bikes are also up for grabs for one of the most pleasant rides in this bustling metropolis.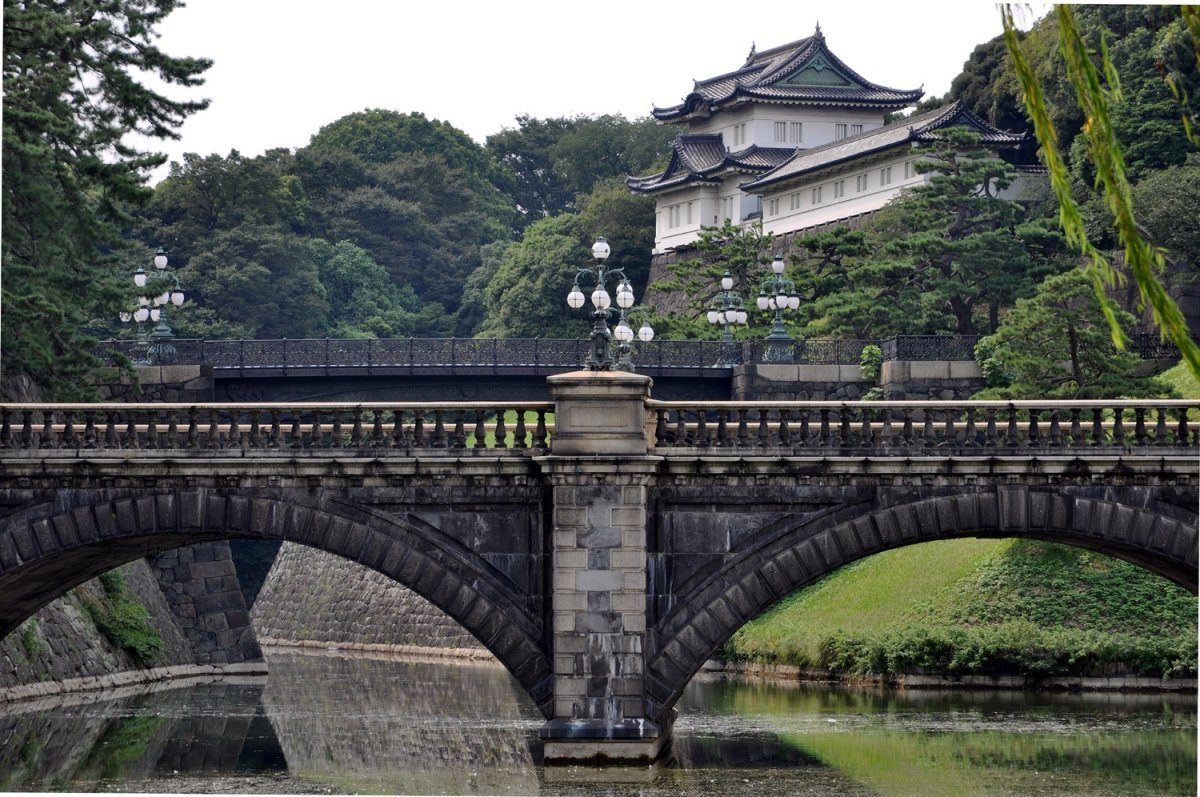 2. Yoyogi Park and Harajuku
Flashback to the 50's when you visit the east side of this Shibuya-ku park on Sundays. Rockabilly is alive and well here, as posing gangs of poodle-skirted girls and pompadoured guys gather to dance and jam to American classics. Other musical modes are also on display in this outdoor theatre of the absurd. The Harajuku bridge is where the more funky fashionistas hang out, dressed in manga or anime cosplay, Gothic Lolitas, or other assorted fleeting trends. If you thought the Japanese were demure and reserved, this people watching extravaganza will change your mind. It's a fun – and free – place to gawk at extreme Japanese youth culture.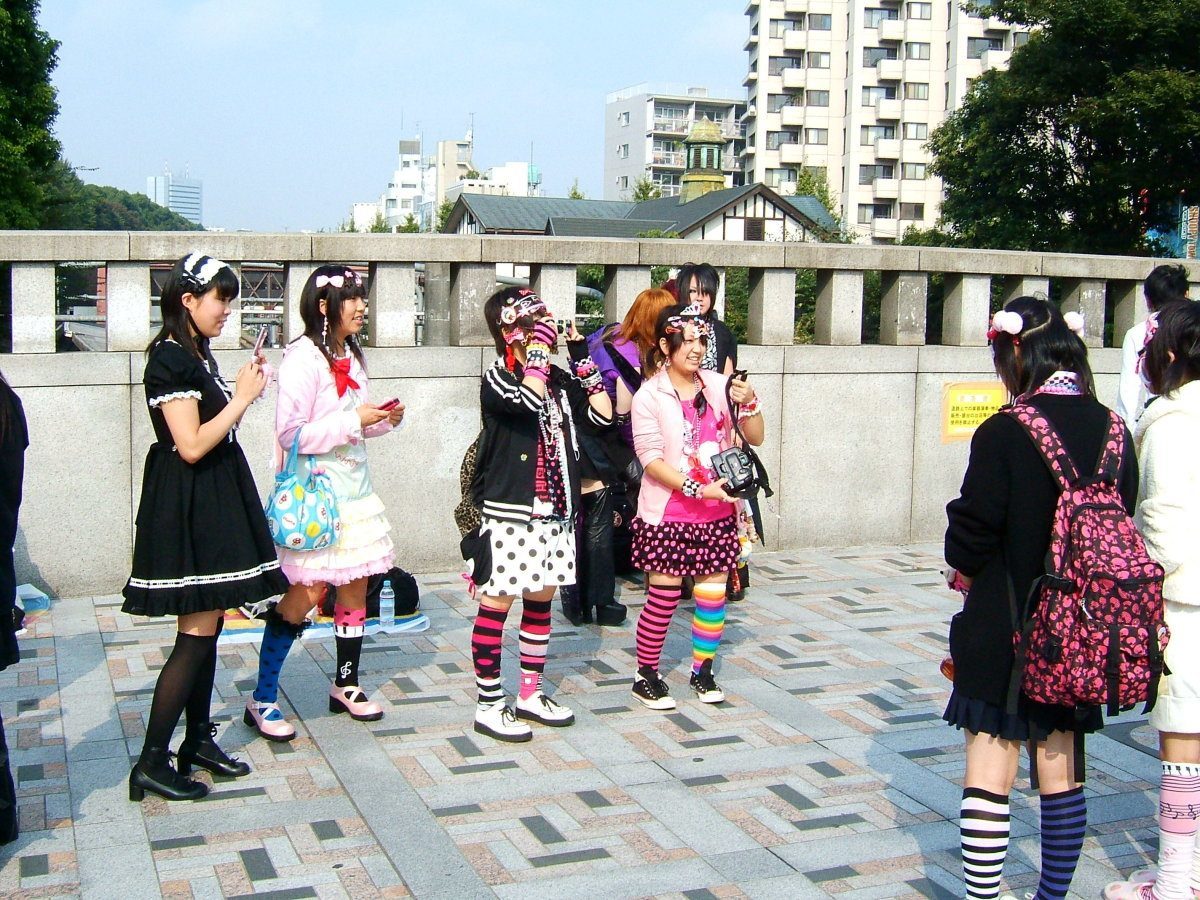 3. Tsukiji Fish Market
Wanna see where all that sushi comes from? Rise and shine at the crack of dawn to check out the world's largest and liveliest fish market – a perfect outing for those early jet-lag days when you're up anyways. It's a first come, first serve opportunity and limited to just two groups of 60 people per day, but if you get there before 4am you might just make the cut to see the live tuna auctions. It's a real working fish market so don't expect the fishmongers to cater to photo-snapping tourists. This is a highly recommended, entertaining, unforgettable Tokyo experience – and no yen required.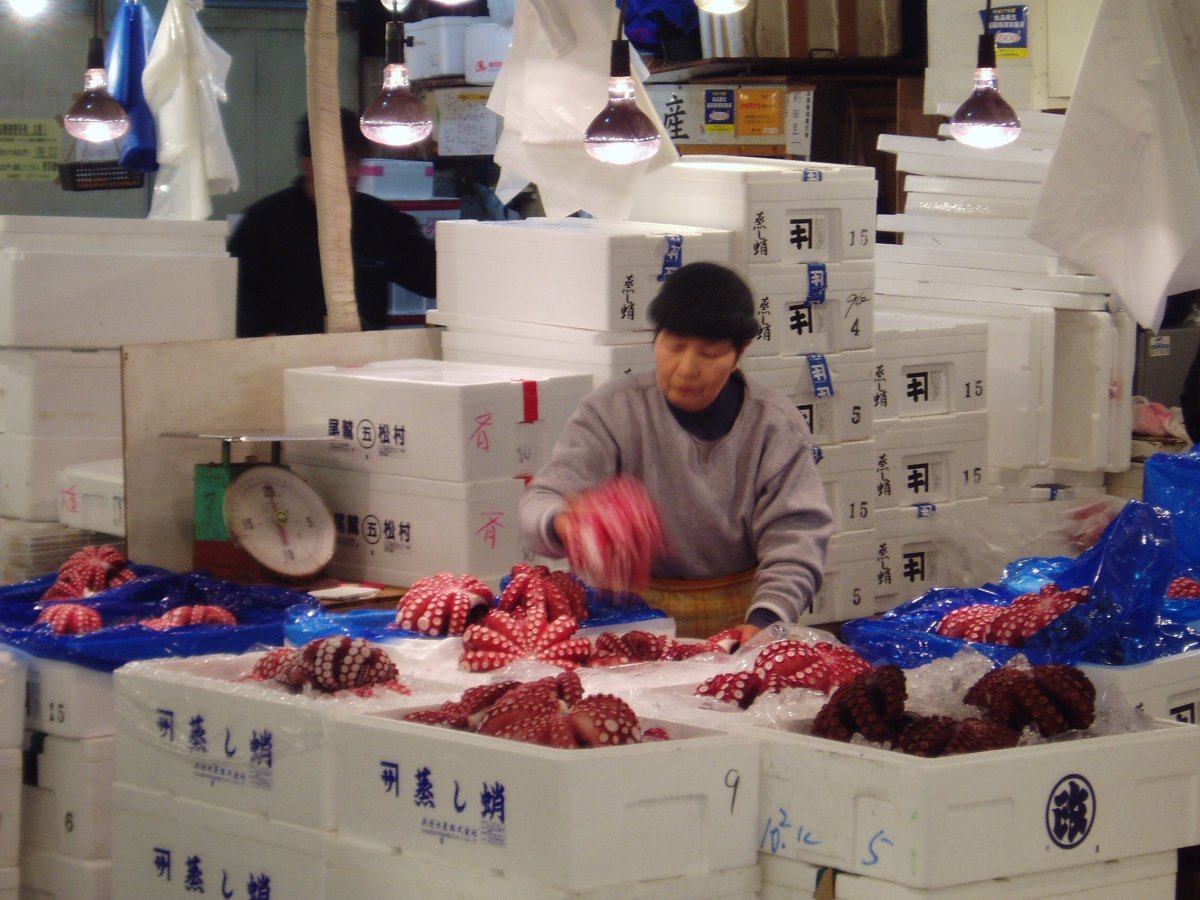 4. Meiji Shrine
This understated wooden Shinto shrine is Tokyo's most famous place of worship, dedicated to the emperor who opened up Japan to the West in the 1860s. A large torii gate made of 1500-year-old cypress wood marks the entrance to this peaceful park. In keeping with Shinto tradition, stop at the purification fountain near the shrine's entrance, fill a ladle with fresh water to cleanse your hands and mouth, then bow, clap, and bow again. You can also write down wishes on paper slips and tie them to the prayer wall. Coin donations are welcome, but not required. Visit on a Sunday morning and you might even witness a wedding in the courtyard.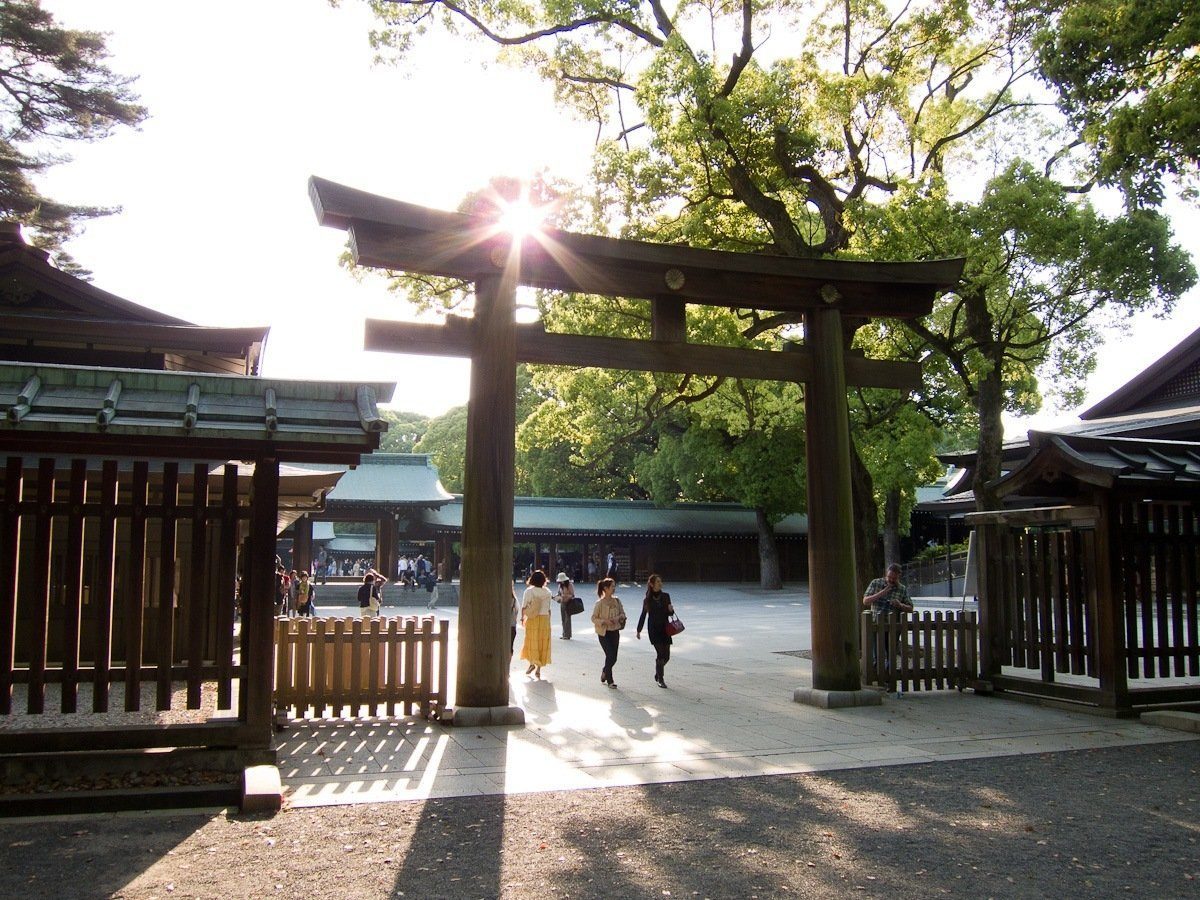 5. Shibuya Crossing
Shibuya Crossing is the busiest, most congested pedestrian crosswalk in the world. All corners are given the green light at the same time, so multiple streams of diagonal foot traffic converge simultaneously in a quest to reach the other side. Somehow it works like a well choreographed dance, and its rare for people to push, shove or bump into each other (hear that Times Square?) – even when holding umbrellas. This organized chaos is a testament to Japanese manners, with everyone keeping pace and working in unison. Go at night when this shopping, dining and drinking district is ablaze with neon.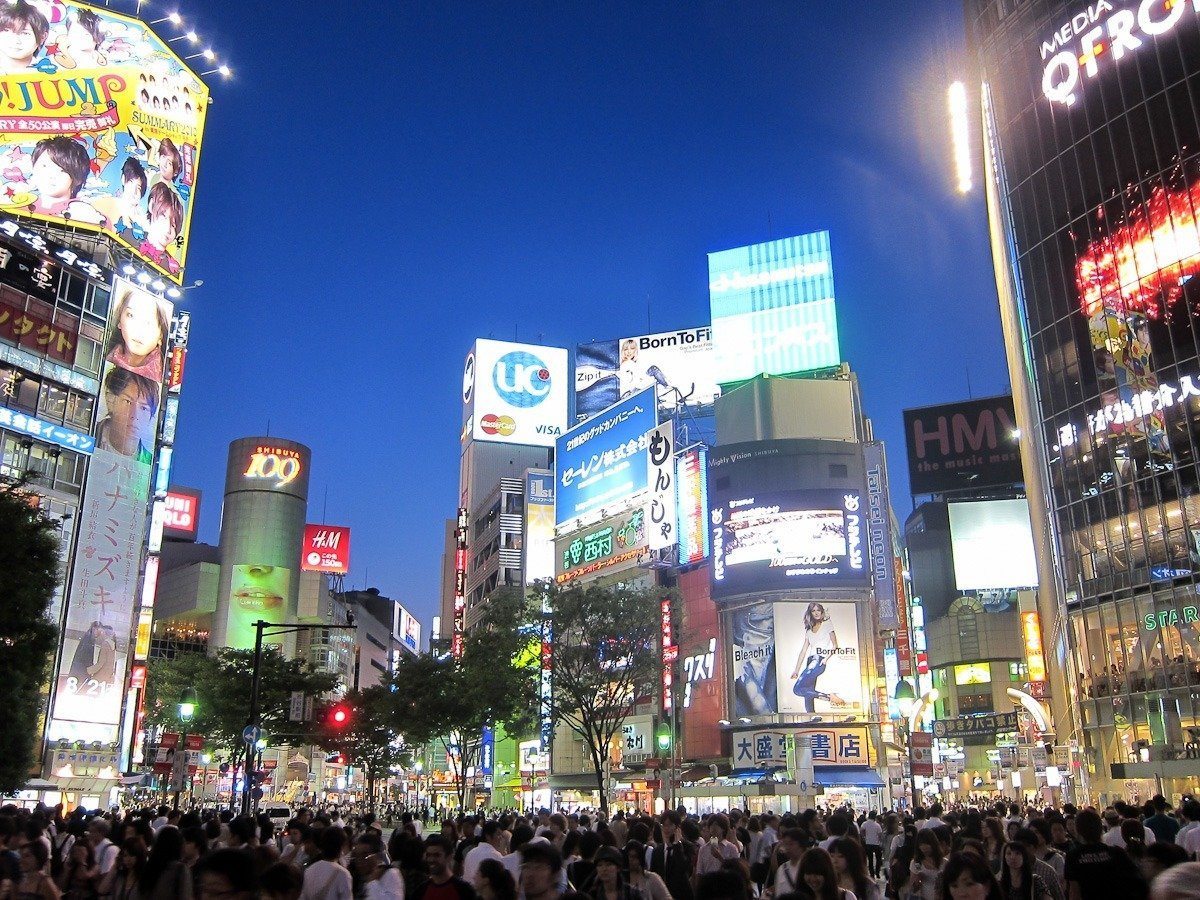 6. Asakusa Kannon Temple
Located at the end of the Ginza subway line, you can't miss this colorful red-lacquered Buddhist temple with its giant hanging lantern and gilded five-story pagoda. Also known as Senso-ji, it's the oldest temple in Tokyo and is believed to house three gods. If you're there in May the annual Sanja Matsuri festival will transport you back to old Edo times. The nearby Nakamise shopping arcade is free to window shoppers who can resist the assorted trinkets and crafts, but it is actually a good place to pick up some authentic Japanese souvenirs and snacks (rice cracker sembei is a speciality here).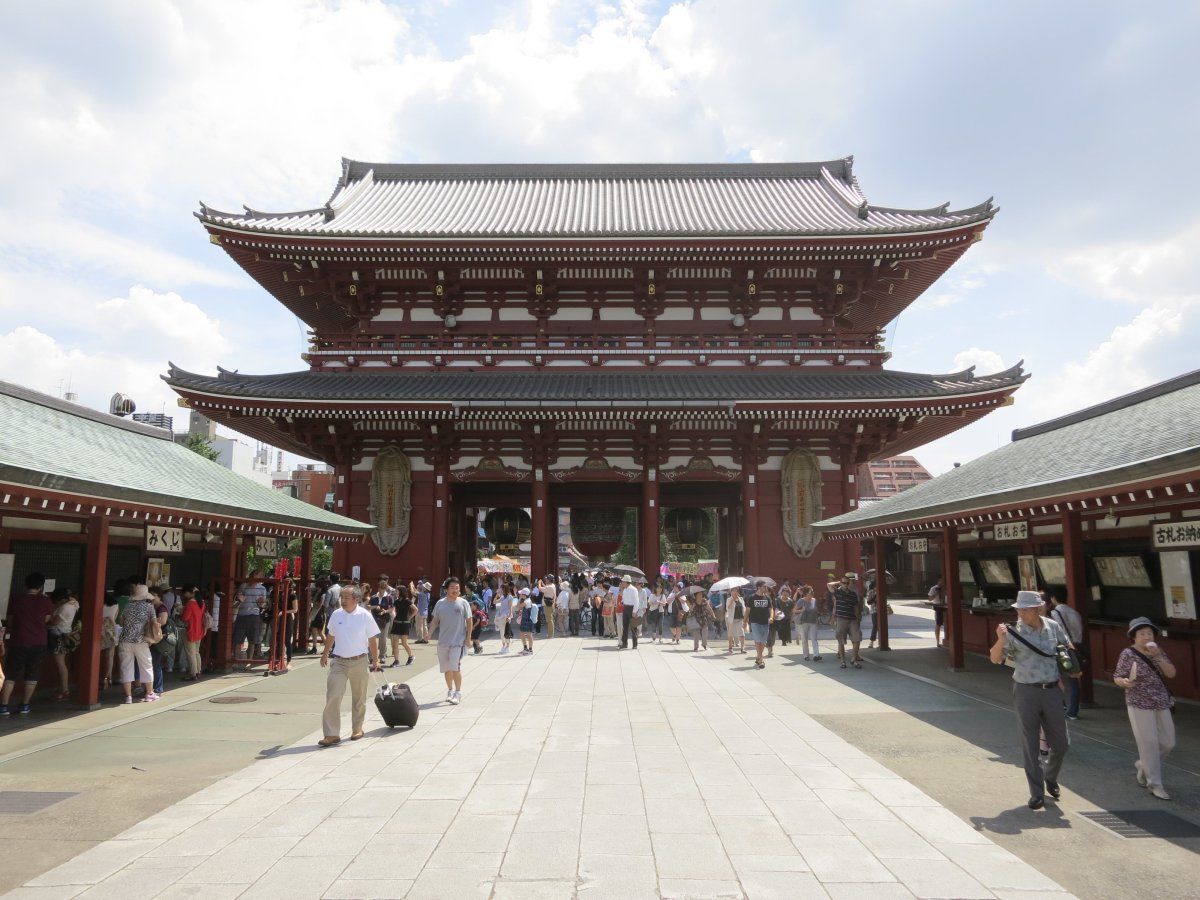 7. Otaku Shops of Akihabara
Manga and anime are an integral part of Japanese culture, and when in Rome – or Tokyo in this case – you should check out some shops and emporiums that cater to this phenomenon. You don't have to buy anything, but its fun to flip through the varied volumes and observe the obsessed otaku patrons as they get their geek on. Akihabara is the center for gaming, manga and anime culture, along with being the electronics mecca of the city. Here you'll find Gachapon Kaikan where 450 manga vending machines are lined up inside a J-pop blaring warehouse. If you can't find what you're looking for there, try the seven story Akihabara Culture Zone for endless otaku oddities.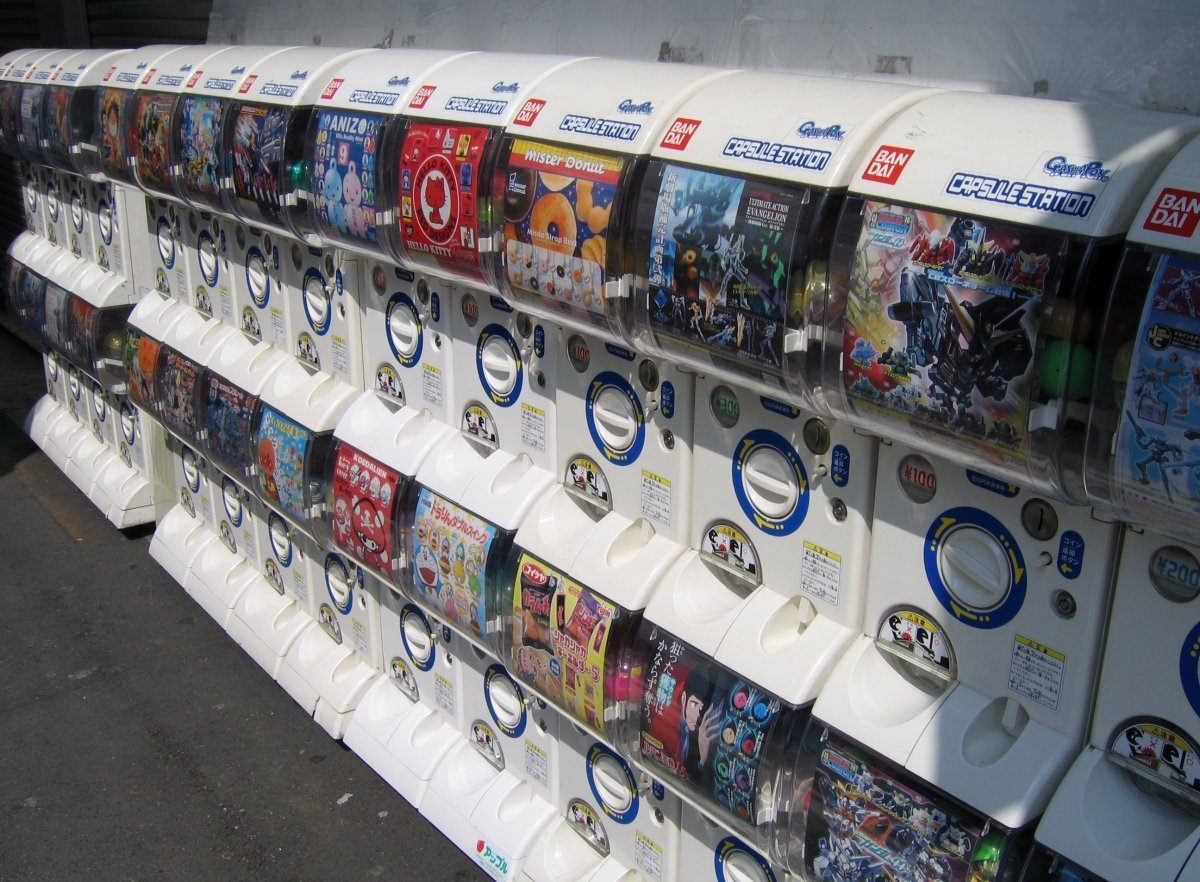 8. Sumo Museum
Sumo fans or the merely sumo curious will enjoy this free museum housed at Ryogoku's Kokugikan sumo stadium. The museum displays a treasure trove of woodblock prints, dolls, belts and other memorabilia related to the history of this traditional, ritualistic Japanese sport. Special exhibitions are held six times a year. If seeing a tournament of weighty wrestlers is not in your budget, this might be the next best thing.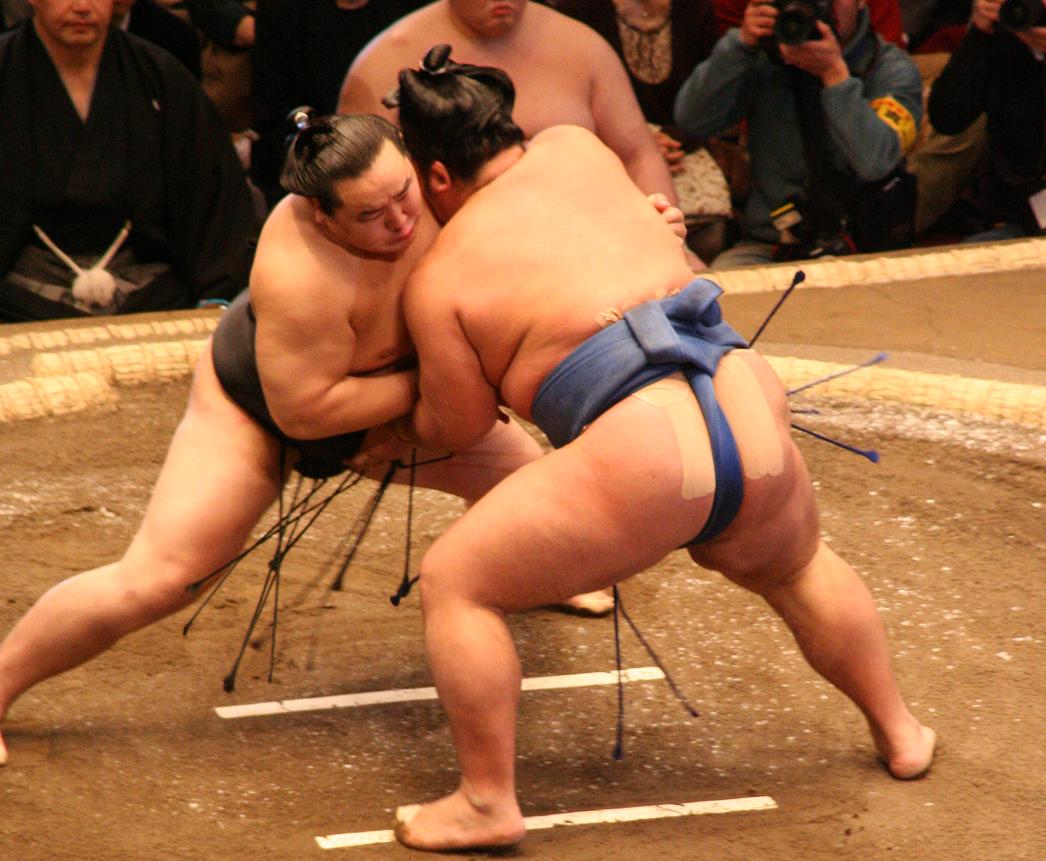 9. Sake Plaza
Everything you ever wanted to learn about this traditional rice-based alcoholic beverage can be found at the Japanese Sake Information Centre. See walls of bottles, search for particular brands on the computers or peruse the extensive library that holds over 6000 books on the subject. You'll be an expert connoisseur of the national drink of Japan in no time. The museum is free, but if you want to savour some sake samples in the tasting room a modest fee applies.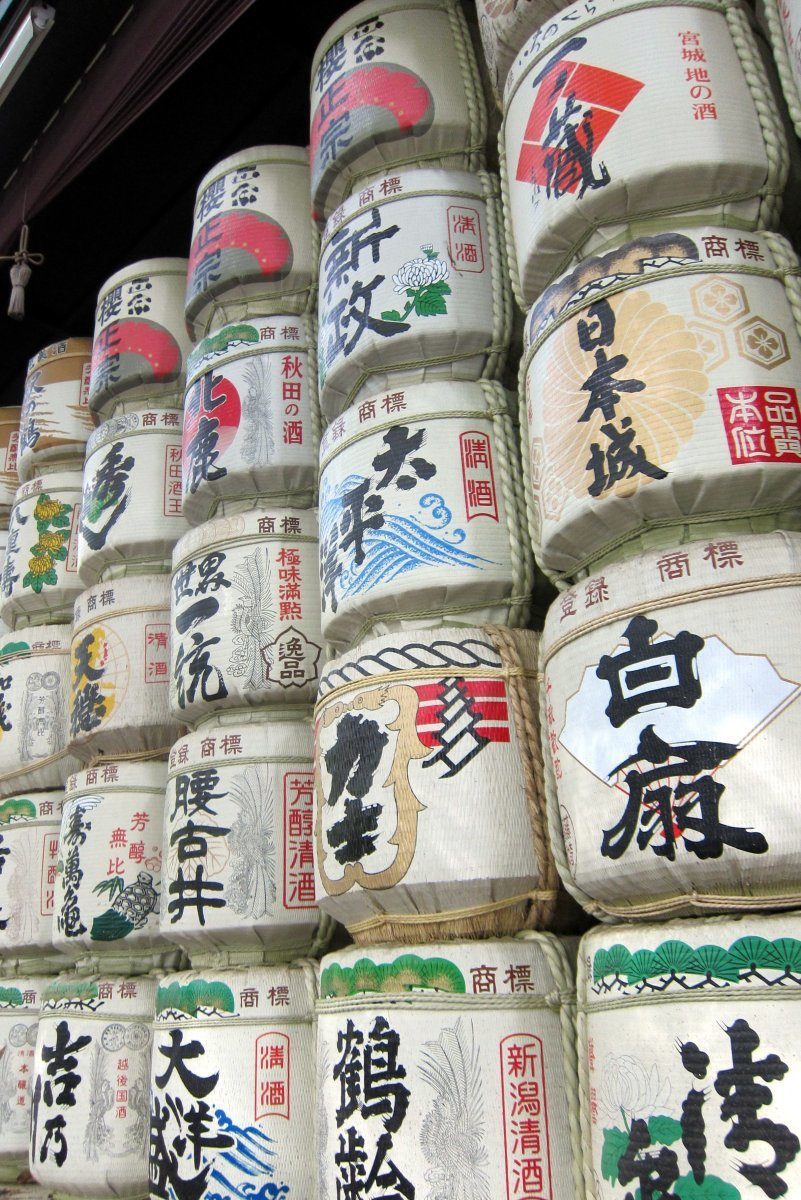 10. Tokyo Metropolitan Government Building Observation Deck
There are several stunning observation viewpoints around Tokyo including the Tokyo Tower and new Sky Tree, but they don't come cheap. However, thrifty travellers watching their yen can gaze at the city skyline at the Tokyo City Hall in Shinjuku. It's the highest free vista in the city. Tokyo sits on the flat Kanto plain, so you can see for miles and miles and on a clear day even catch a glimpse of Mount Fuji in the distance. Early morning your best chance of avoiding the city haze, but sunset is also cool for seeing the neon city come alight.