Some of the most magical vacations are those spent at sea aboard a chartered yacht. Whether you hire a crew or helm it yourself, you're free to island hop or explore the coast, enjoying hidden beaches and small ports as you glide through the waves. From luxury to bareboat charters, day trips to live-aboard voyages, motor or sailing craft, there are a range of options at all ends of the budget spectrum. The first step is deciding where to go. You'll find the world affords some truly magnificent places for adventures on the water. Here are our top 10 places to charter a yacht, just to get you dreaming.
1. Greece
The Greek Islands are home to ancient archaeology, stunning natural scenery and rich cultural attractions. Moreover, Greek cuisine is some of the best in the world. There are over 3000 islands and islets to explore in Greece, so naturally it's a popular destination for yachties. You can design a journey that includes breathtaking islands like Crete, Rhodes, Ithaca, and Santorini. Sail through ancient seas like the Ionian and Aegean where the explorers of old once launched their vessels under that glorious Mediterranean sun.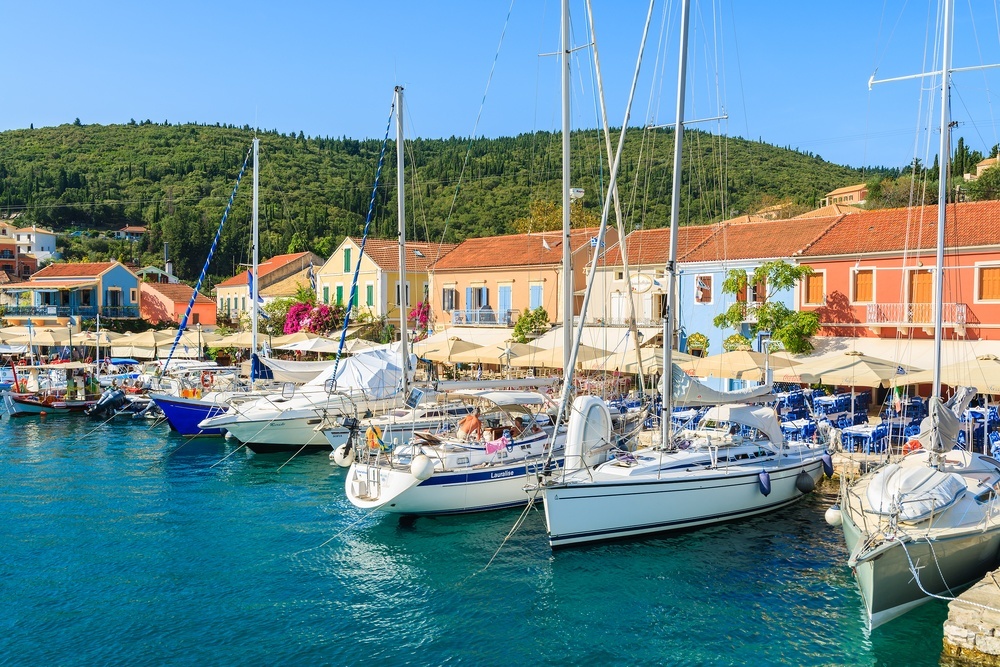 2. Belize
Located south of Mexico on the Caribbean Sea, Belize is a tropical nation that is noted for its many islands, magnificent Belize Barrier Reef and turquoise waters. There are over 400 islands and cays to explore. If you scuba dive, a visit to the Great Blue Hole is a must. Less crowded than other Caribbean destinations, the remote beaches of Belize are idea for getting away from it all and enjoying the slow pace of this laid-back paradise.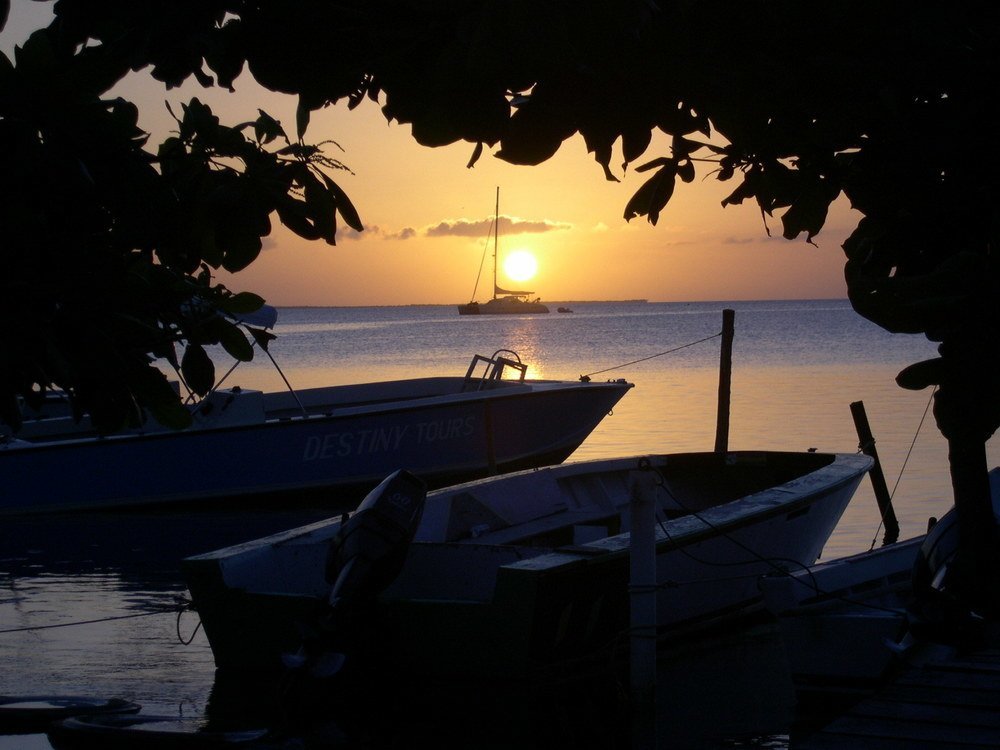 3. Canary Islands
Located off the coast of Africa, the Canary Islands are an offshore department of Spain that is a popular European vacation destination. A yacht charter is a great way to travel from island to island. There are seven main islands and several islets in the chain. You'll definitely want to explore the beaches of Gran Canaria and enjoy the cultural attractions of bustling Tenerife. Many people find that the island of La Palma is one of the most breathtaking in the world, so be sure to dock their during your Canary Island holiday.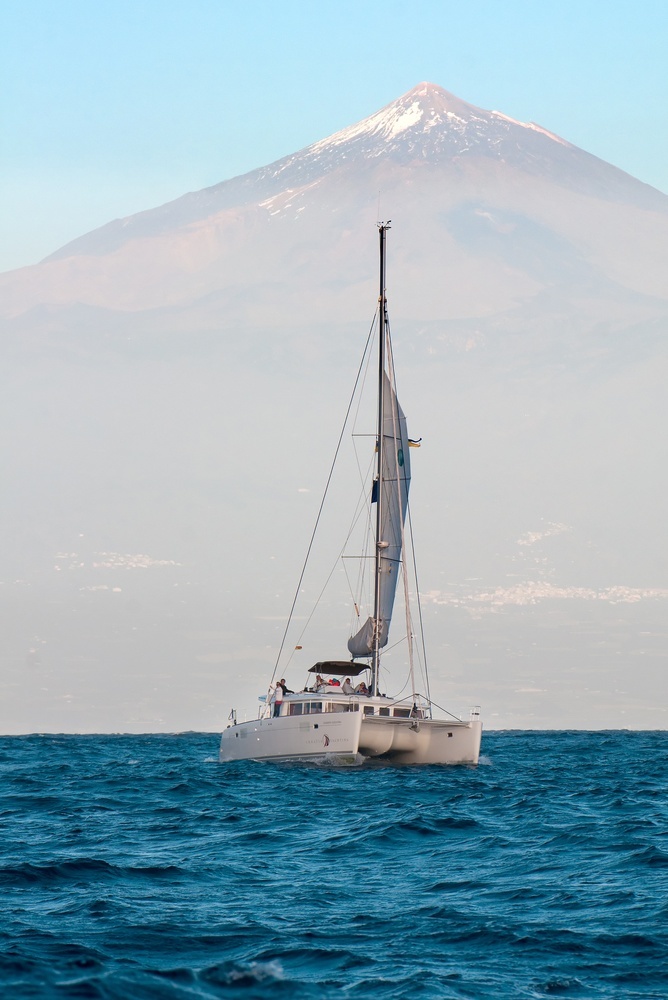 4. UK
The southern coast of the UK is a wonderful place to sail during the warm season. From the celebrated White Cliffs of Dover to the Cornish coast, the southern region of jolly old England is definitely an area to consider sailing around. After exploring the ancient Thames Estuary, you can sail around seaport cities like Brighton, Southampton and Penzance. Be sure to devote plenty of time to getting to know the Isle of Wight with its fine beaches and lovely scenery.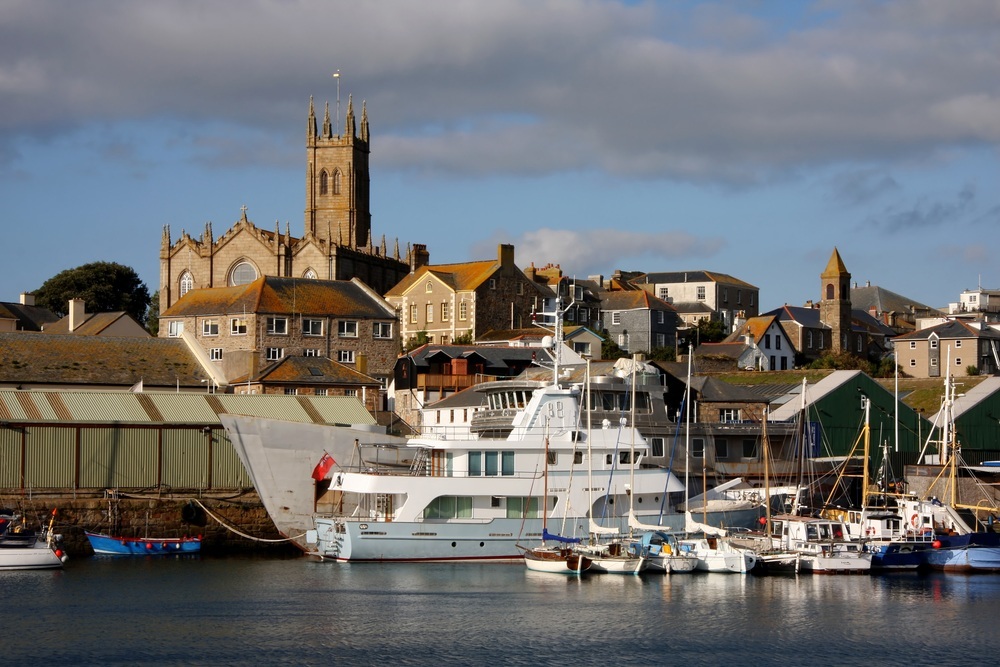 5. French Riviera
The French Riviera is perhaps the most fabled of places to charter a yacht. From Saint Tropez to Monaco, with Cannes and Nice in between, this coastal region along the Mediterranean is sun drenched and filled with beautiful beaches, idyllic scenery, historical architecture and vibrant nightlife. Enjoy a meal at a quintessential French café or sunbathe on a white sandy beach (topless or not). Don't miss the smaller marinas like Cap Ferat, Cap D'Ail and Villefranche-Sur-Mer This coast attracts yacht enthusiasts from all over the globe with its sophisticated culture and chi-chi setting.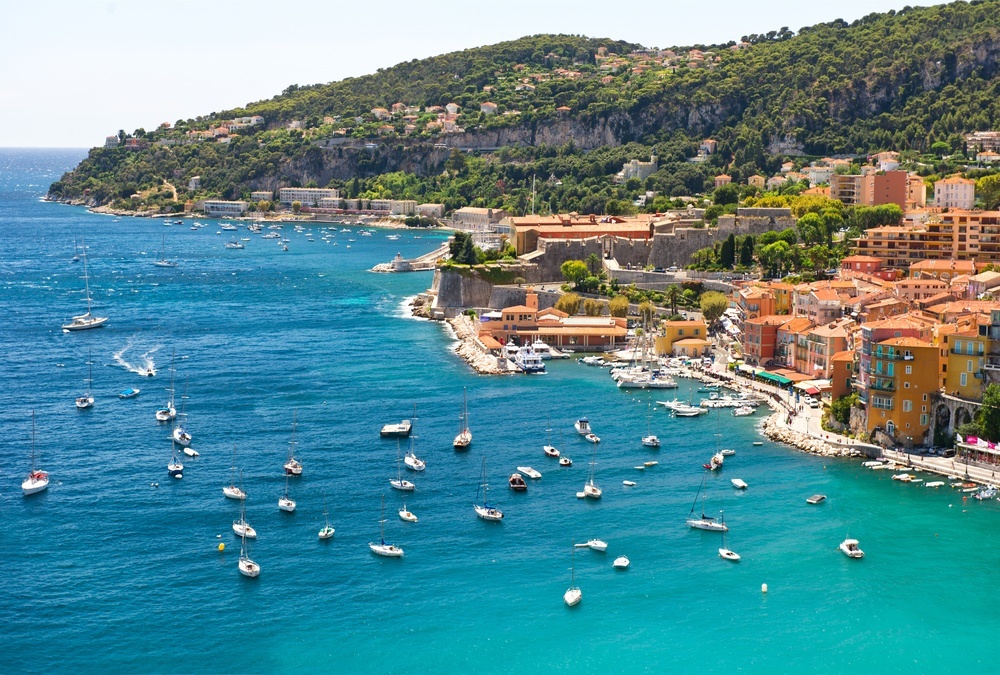 6. Sicily
The island of Sicily is another great place to set sail in the Mediterranean. The capital of Palermo is an ancient city that is home to historic squares, impressive architecture and delicious cuisine. You'll want to remain in port for some time so you can explore its famed opera houses, galleries and museums. You should also plan to visit Catania with its extraordinary views of Mount Etna, plus Trapani and Marsala. There are plenty of yacht charter companies to choose from here.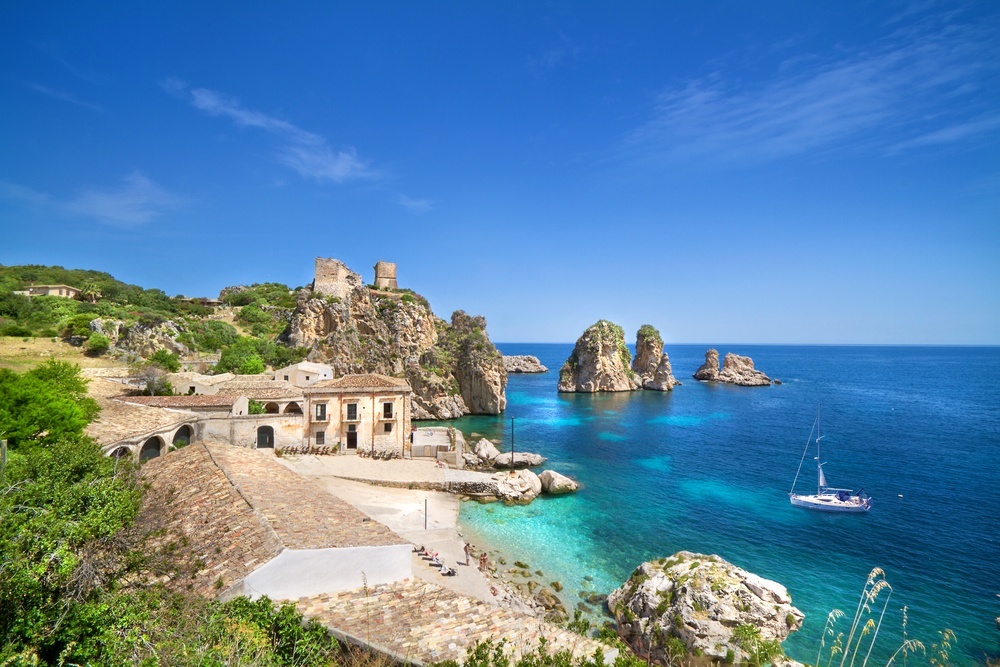 7. St. Martin
St. Martin is located in the beautiful Caribbean Sea and is one of the most popular sailing destinations on the planet. The island is effectively ruled half by France and half by The Netherlands, so you get two cultures in one compact destination. The Dutch refer to the island as St. Maarten. The site of great sailing regattas, St. Martin is also home to world-famous beaches, resorts, restaurants, nightlife and enchanting tropical scenery. You can also visit nearby Anguilla, St. Barts and Saba. If you're seeking a dream Caribbean escape, this is one of the best places to charter a yacht.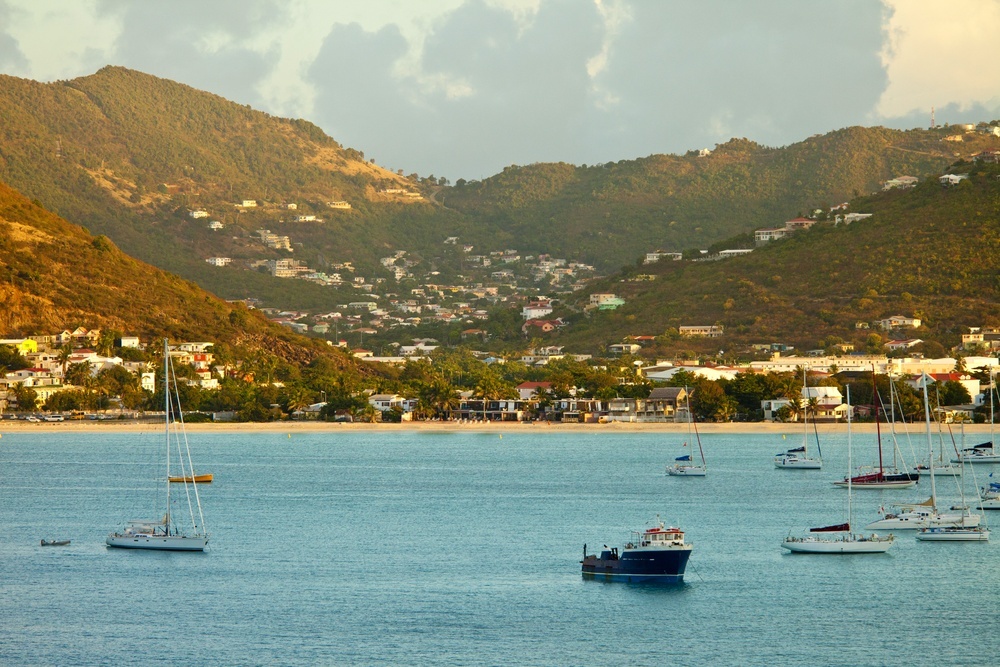 8. Maldives
The remote Maldives are a far-flung destination, but don't let the distance prevent you from experiencing these breathtaking isles. There are more than 1,190 small coral islands in this Indian Ocean chain for endless island hopping options. Yacht enthusiasts can enjoy water sports as well as beach combing during their visit here. Start your charter on the main island of Male, then set off to explore some smaller fishing villages and uninhabited atolls.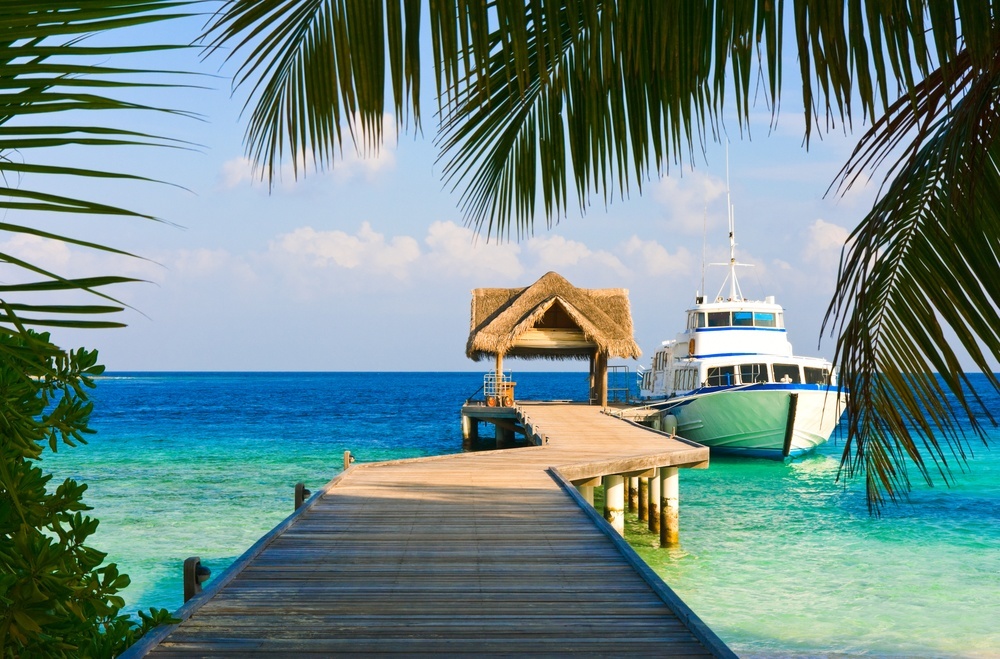 9. Chesapeake Bay
Historic Chesapeake Bay is considered by many to be the sailing capital of the world. This eastern American waterway is the largest estuary in the U.S. with miles and miles of shoreline to explore. During your voyage, you can puruse the historic James River and drop anchor in historically important cities like Richmond, Annapolis and Baltimore. If you prefer natural settings, there are many islands in the bay that are known for their pristine charms. The protected waters of Chesapeake Bay are ideal for novice sailors, but experienced skippers will also enjoy this region.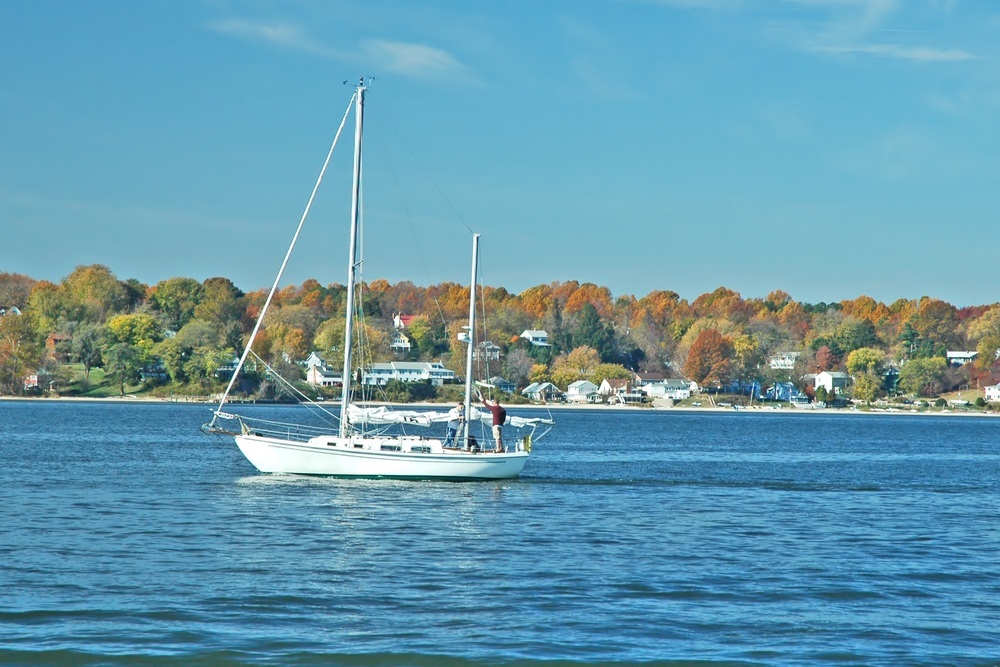 10. Whitsunday Islands
Located off the northeastern coast of Australia, the 74 Whitsunday Islands are among the world's best sailing playgrounds. Located in the heart of the Great Barrier Reef, it's a top destination for snorkeling and scuba enthusiasts, among other water sports. Eight main islands offer a range of eco-style, family friendly and luxury resorts, but there are plenty of tropical deserted islands and secluded sandbars around here to tempt you on a day trip or multi-day excursion. Don't miss Whitehaven Beach, which is considered one of the best beaches in the world. Australians love their Whitsunday Islands, and you are sure to as well.