On our beautiful blue planet, there are more than 57 million square miles of land to explore. If that number boggles your mind a bit, you're not alone. With so many scenic, historic and culturally significant possibilities to choose from, it can be tough to narrow down the list of places to see before we reach the end of the road. If you're looking for inspiration for some destinations with the most wow-factor, read on. Our world holds so many pleasant surprises around every corner. Here are ten guaranteed mesmerizing journeys to make the most of your days on this mortal coil.
1. Angkor Wat, Cambodia
Built more than a thousand years ago, Angkor Wat is considered by many to be the most important archaeological find of modern times. Originally built as a shrine to the Hindu god Vishnu, Angkor Wat, or "Temple City" as it's translated, has been used as a Buddhist temple for most of its existence. Sprawling across more than 150 square miles, Angkor Wat is a collection of temples unique on the face of the planet. The magical location is still visited by holy men, and a simple stroll through the silent grounds is more than enough to see why.
2. Giza, Egypt
Few destinations the world over capture the spirit of human ingenuity like the monuments erected at Giza. While there's more than enough culture in Egypt's third largest city to keep the average tourist thrilled, the big draw belongs to the area's ancient towering pyramids. More than just massive stone structures, these grave sites demonstrated a grasp of math, science, and engineering that seems impossible for the people living at that time. The pyramids, the Sphinx, the Valley of the Kings, they're all gorgeous architectural accomplishments that must be seen in person to be truly appreciated.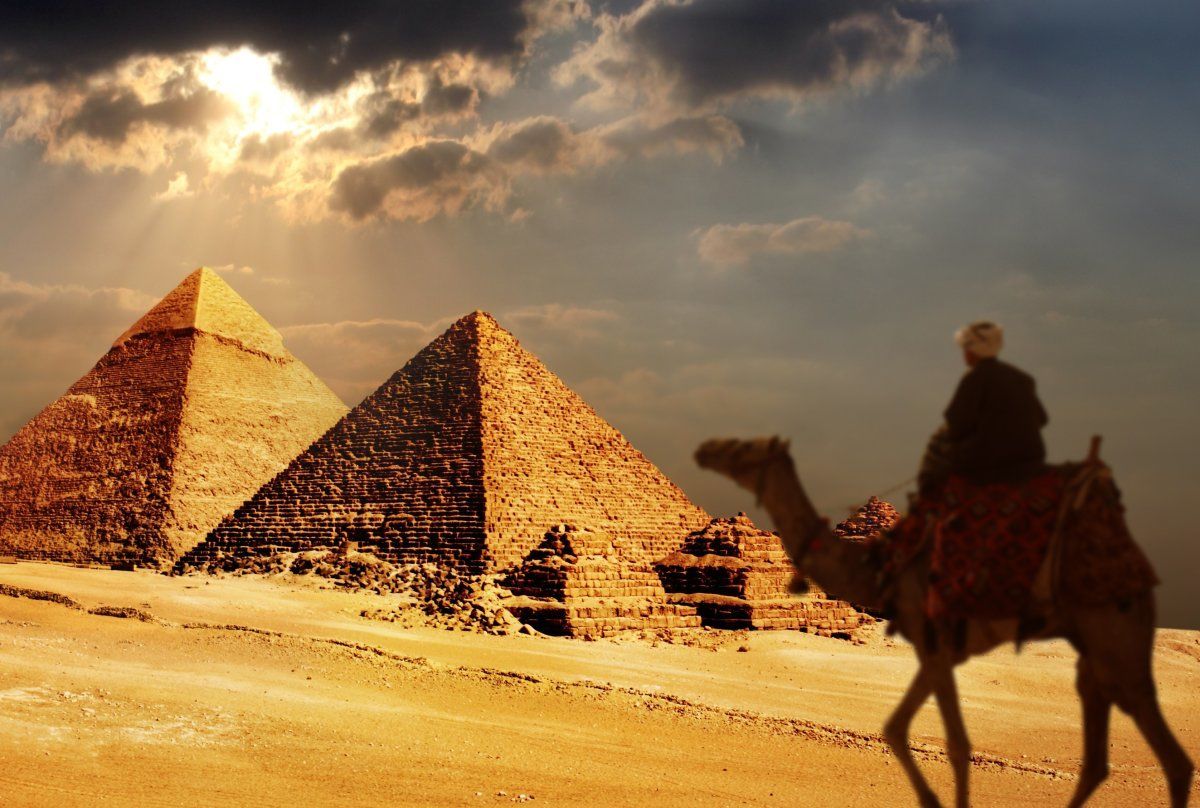 3. Grand Canyon, Arizona
Okay, sure, just staring at the picture — no matter how impressive it is — you might be thinking, "Oh, neat, the Grand Canyon, a massive rock hole in the Earth. Fascinating …" Bear in mind, though, that this 277 mile long gulch is the product of more than 2 billion years of work. Wind, water and debris conspired over an incomprehensible amount of time to deliver this massive, awe-inspiring geological relic. If you ever want to feel the raw transformative power of Earth, simply take a ride to the bottom of the Grand Canyon or visit the rim at dawn or dusk. The photos don't do it justice.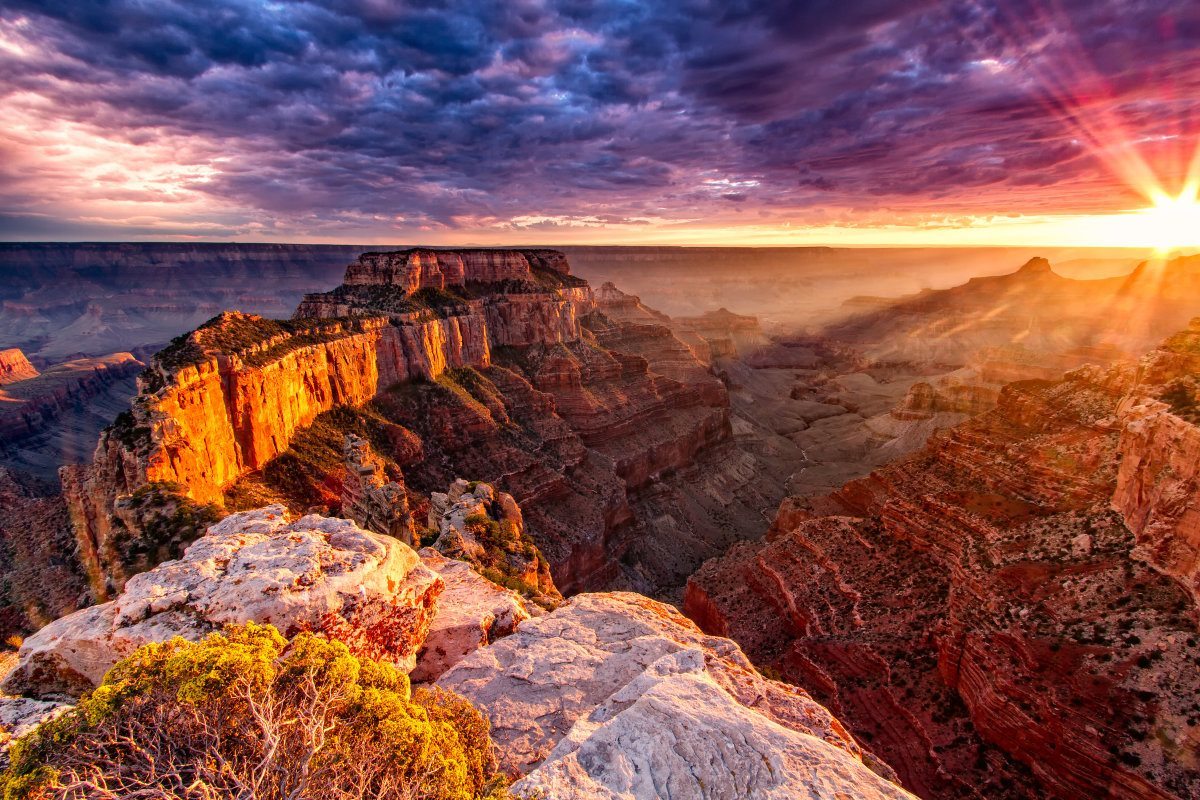 4. Iceland
If you're a fan of Earth porn in any kind of capacity, you should make Iceland your very next stop. It's famous for it's spectacular views of the aurora borealis, its majestic active volcanoes, and its mountain ranges with colors so pure and plentiful they seem to be painted with watercolors. When you run out of those breathtaking scenic diversions, there's also Iceland's native animals to gawk at (puffins! shaggy horses!). You could also explore one of it's short-lived but incredibly beautiful ice caves and otherworldly rock formations. Why not snorkel through the the continental divide between Europe and North America in the purest water on the planet? Seriously, if you're the kind of person who likes to see the Earth show off, Iceland is the place to go.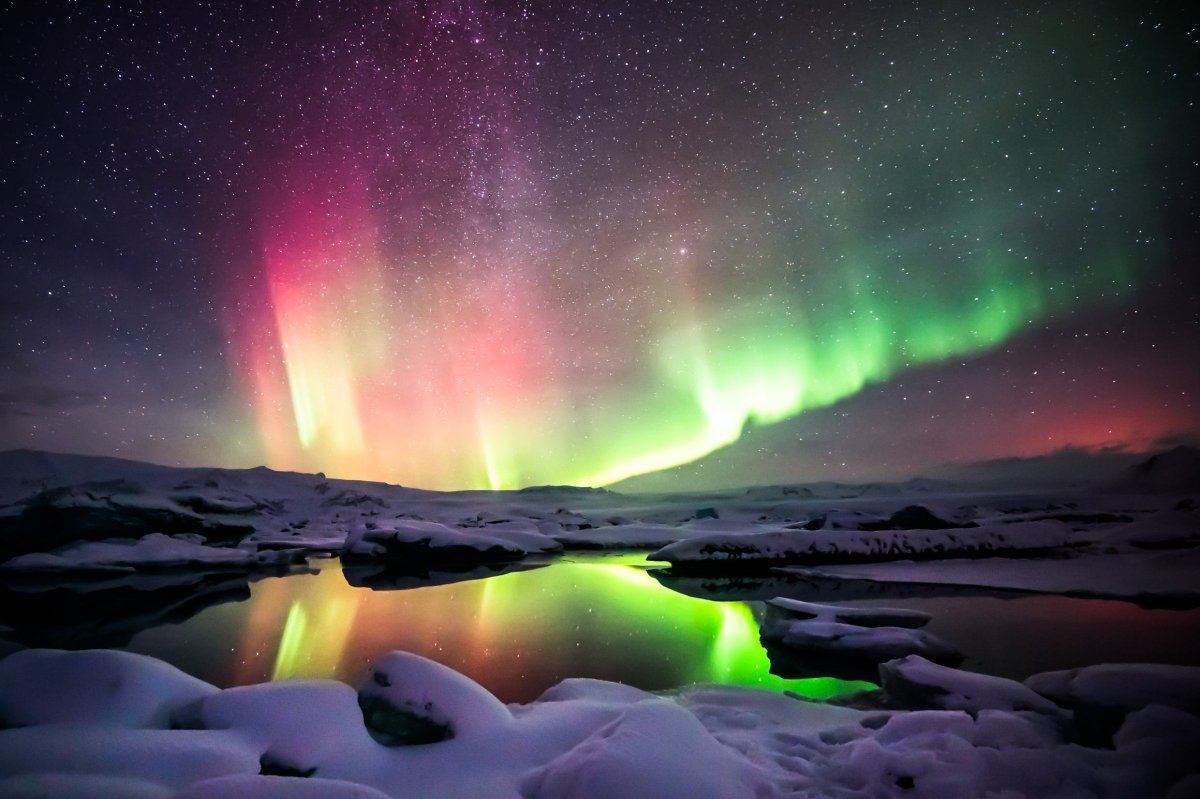 5. Galápagos Islands, Ecuador
In 1835, the HMS Beagle landed on the shores of the Galápagos Islands and a young geologist and naturalist named Charles Darwin stepped off that fateful ship to find a small group of islands that were home to one of the most diverse collections of wildlife to be found anywhere on the planet. That incredible diversity is still on display today at what has become one of the most thrilling tourist destinations on the planet. Lounge on the beach, swim with playful sea lions, penguins and marine iguanas that have no fear of man, or simply explore the nooks and crannies of the various islands in the volcanic chain. There are few places more edifying than a trip around the Galápagos Islands.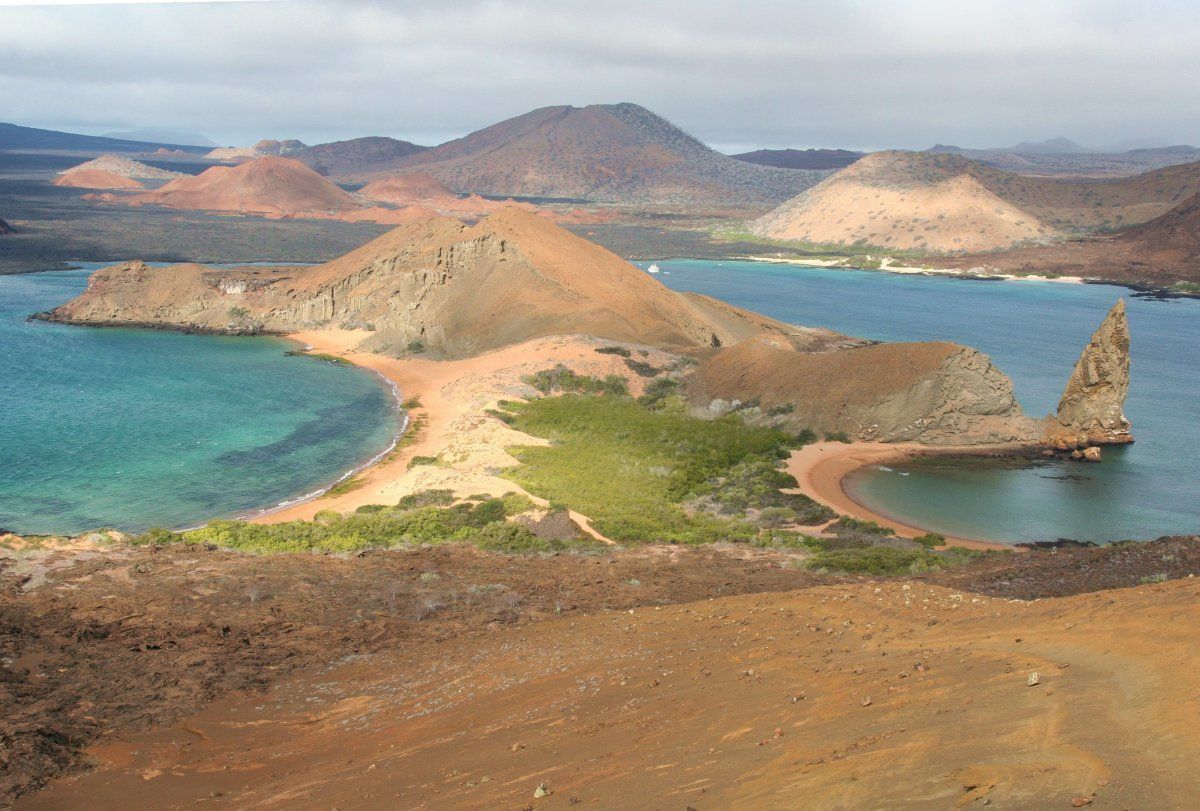 6. Great Wall of China
No, the Great Wall of China is not visible from space. It is, however, still a jaw-dropping edifice with a history reaching back more than two millennia. Over the course of China's long history, the Wall has played many roles (defense from invaders, posts for taxing traders, immigration controls, and more), but it has always been an integral part of the country's culture. Today, the Wall offers several opportunities for exploring its various phases throughout history. Simply taking a stroll along one of the most enduring monuments in human history is one for the bucket list.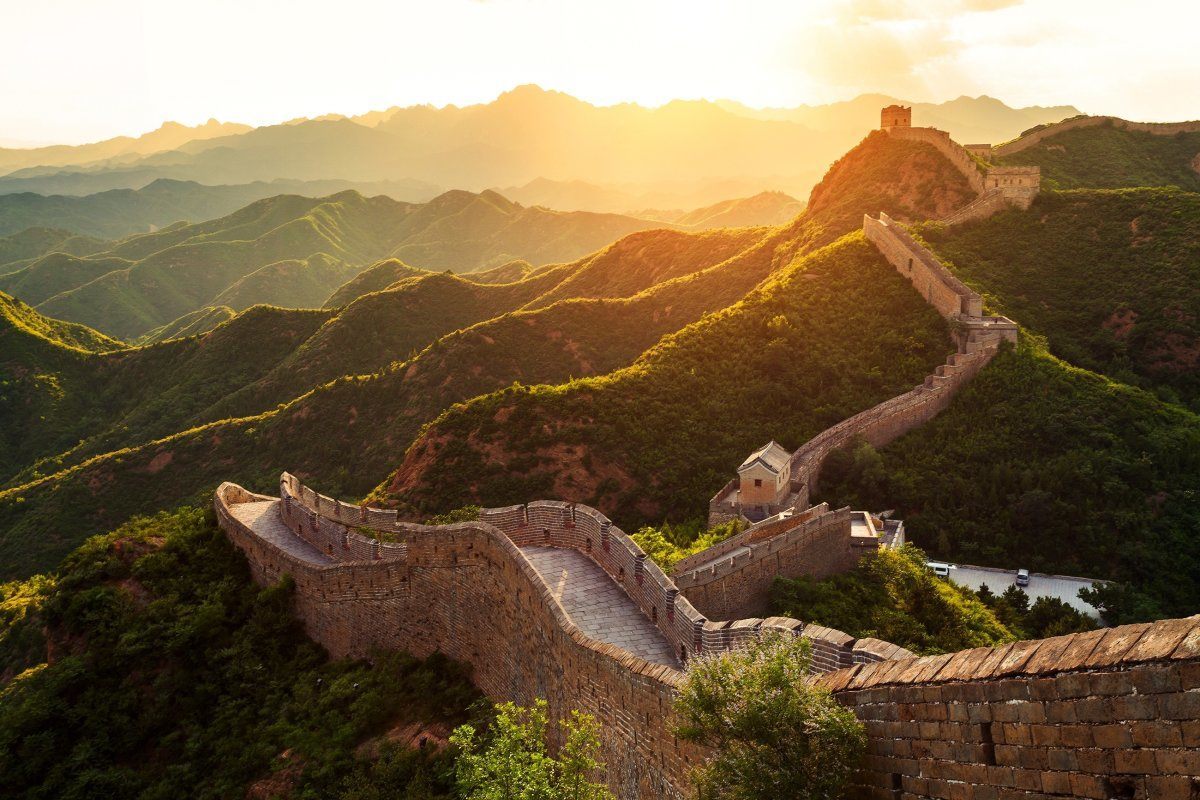 7. Taj Mahal
Built in 1632 as a grave site for an emperor's most beloved wife, the Taj Mahal is a gorgeous white marble mausoleum that's been embellished with a fortune's worth of tastefully done designs in jade, crystal, lapis lazuli, amethyst and turquoise. The power of emperor Shah Jahan's love for his wife is still on full display at the Taj Mahal, which remains — thanks to the Indian government's help — as pure and beautiful as it was when the final stone was laid.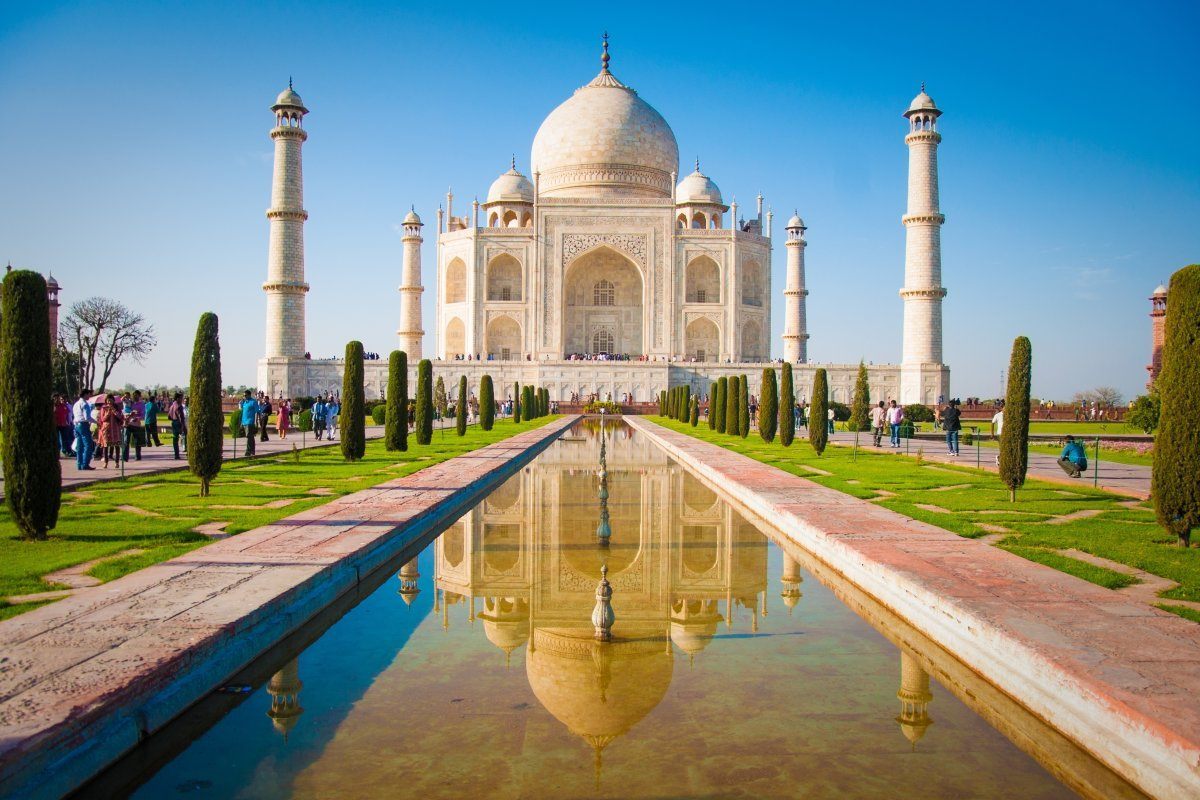 8. Italy
Italy, folks. Just … Italy. Are you an epicurean traveler, looking to sate your appetite with some of the best food the world has to offer? Are you an art lover, looking to see the most important masterpieces out there? Are you a lounger, hoping to recline on some of the most stunning beaches under the sun? Are you a history buff, hoping to gain some insight into one of the most important and influential cultures throughout time? Then you need to hit Italy. Rome, Venice, Capri, Florence, Bologna, Sicily and Milan are just for starters. From top to bottom, each region of the country is distinct, beautiful, inviting and wonderful in every single way.
9. Iguazu Falls, Argentina
If you live in the United States, it's more likely that — for a waterfall-oriented trip — you're told to head to Niagara than anywhere else. Niagara is amateur hour. When she visited Iguazu Falls at one point, First Lady Eleanor Roosevelt reportedly said, "Poor Niagara." Argentina's falls may not be the world's biggest (that honor goes to Zimbabwe's Victoria Falls – also highly recommended), but they're absolutely some of the most beautiful and awe-inspiring. Imagine a point in the water where you can stand and be surrounded by roaring, raging waterfalls in a 260 degree arc around you.
10. Eiffel Tower, Paris
There's so much to see and do in Paris, from its museums to its shops to simply sitting at a cafe and watching the Seine drift by. Walking through its Arrondissements as they spiral out from the heart of the city is a memorable experience in and of itself. No trip to the City of Light is complete, however, without a visit to the Eiffel Tower, a 984-foot feat of engineering. The top of the tower offers some of the most beautiful views of the city, and standing at its base is sure to drop your jaw. No city on the planet is more lovely than Paris, and the Eiffel Tower is its romantic icon for good reason.
11. Greece
Here's a bonus destination, just because ten is never enough. The birthplace of Western civilization and the cradle of democracy is teeming with about 4000 years of ancient history, not to mention some spectacular natural scenery and idyllic islands. Oh, and the food and drink is amazing too. The country has had some economic struggles recently, so do yourself and them a favor by adding a Greek adventure to your travel wishlist. You will not be disappointed.