The idea of free travel is so enticing that airline miles are becoming a value-added incentive to many types of businesses. You used to get frequent flier points for taking to the skies, but now you can collect miles without even stepping on a plane. Hotels, rental car companies and credit cards all offer travel-related loyalty schemes, but so do a wide range of other businesses you might not be aware of. Granted, keeping up with the complex details, bonus promotions, restrictions, blackout dates and constant devaluation of these mileage programs can be a challenge, but it's ultimately worth it if you work it right. Want to know how to get free airline miles without flying? Here are 14 easy tips, most of which take little time, effort or cost. Specifics change all the time, so consult the various websites for the latest details.
1. Get a Charge from Credit Cards
Learning the ins and outs of ever-changing travel credit card deals takes some work, but there are some "hackers" milking this system to the fullest and getting all sorts of upgrades, hotels stays and free flights. You have to read the fine print regarding annual fees, minimum spends, sign-up bonus requirements etc, but if you channel most of your expenses through a good card, the airline miles can really take off. Some flexible rewards cards like Chase Sapphire let you redeem points on multiple airline and hotel rewards programs. Other co-branded cards are affiliated with specific airlines. Be aware, these credit card companies aren't gifting you points for nothing – they try to stick it to you with steep interest rates. Only partake in this strategy if you are disciplined enough to pay off your monthly balance in full or else the interest may negate any points accrued.
2. Go on an Online Shopping Spree
Why not let your everyday household shopping needs translate into airline miles? Shop online through airline-affiliated shopping portals and watch your points add up. These e-commerce sites link into regular retailers like Walmart, Sears and Macy's, among others. Double-dip by using a travel credit card for these transactions to collect even more points. Don't overbuy just to rack up points, of course, but if you're going to purchase certain products anyways (sheets, socks, toilet paper, you name it) you might as well get a little something extra for it. As an example, check out Southwest's or Air Canada's e-store.
3. Eat Your Way to the Skies
Here's how to get free airline miles in a delicious way. You can rack up loyalty points just for chowing down at specific restaurants. Sign up for an airline dining program and watch those miles add up. For example, American Airline's Aadvantage Dining Program gives you 3 Aadvantage miles for every dollar spent at over 11,000 restaurants across the US. There's even a sign-up bonus of 2000 points just for joining, and double-miles are offered at select restaurants. If you eat out regularly, this can add up over time. Delta Skymiles, US Airways and other airlines have similar dining programs.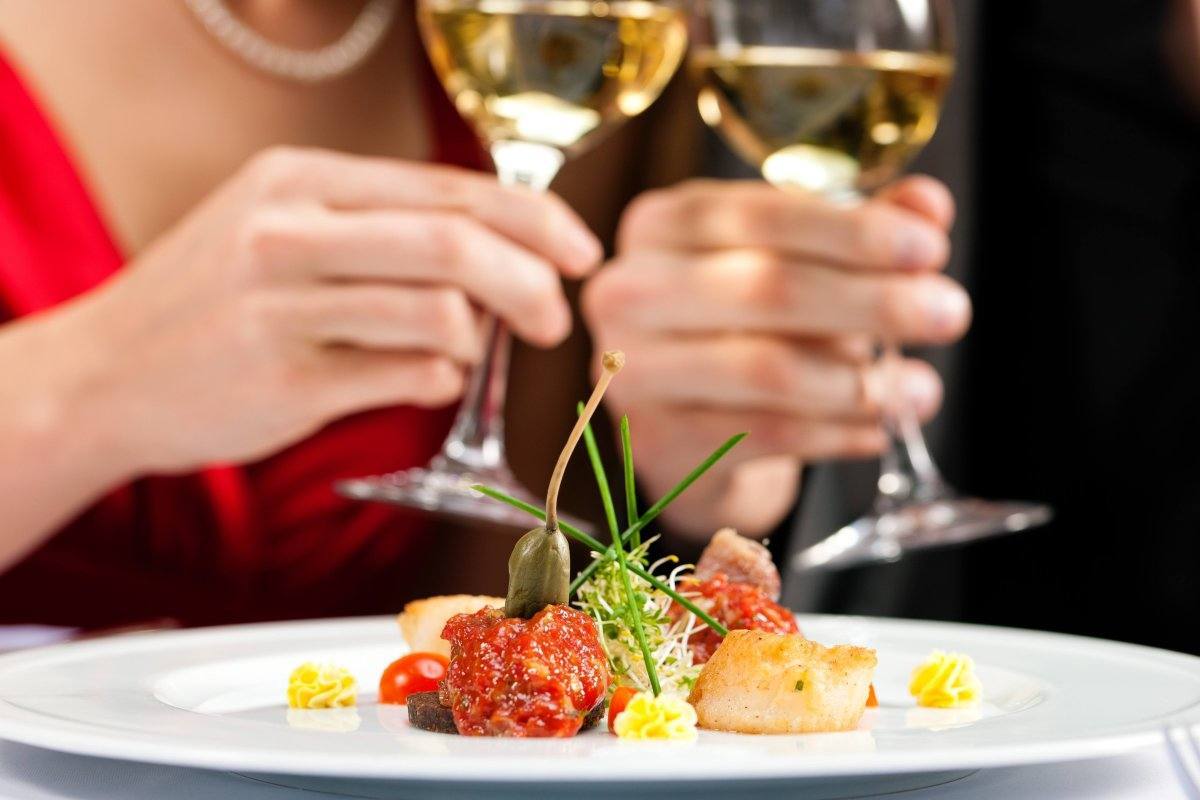 4. Book a Hotel with Benefits
Many hotel brands, such as Marriott, have rewards programs that let you transfer points into airline miles. If you're a frequent traveler and are loyal to a particular chain, this is worth looking into. There are often special promotions and double-point specials you can capitalize on. Another way to let your hotel bookings pad your points is through a search engine like Rocketmiles. It costs you nothing extra to book a hotel through them, and they'll award you points through most of the major airline programs from around the world.
5. Look for Rental Car Promotions
Just like airlines and hotels offer incentive points, rental car companies are also in on the loyalty perks game and can add miles to your coffers. All the big brands have point promotions on throughout the year. For example, Budget offers an array of rewards with 18 different airlines. You just have to do some homework to see which rental car company gets you the most bang for your buck at the time of your trip.
6. Use a Shuttle that Gives Back
Likewise, airport shuttles want to earn your loyalty by awarding you airline miles. If you're going to get a lift to the airport with a service like SuperShuttle, you might as well book online and add a few points to your pile. They're affiliated with five different airlines, so chances are one will be beneficial for you.
7. Gas Up for Points
Canada's Air Miles Rewards Program gives points for pumping up at Shell gas stations. It's 1 mile for the first $20, then 1 mile for each $30 after that. Not much, but it adds up, considering how often you have to fill up anyways. There are sometimes bonus promotions and perks for using certain credit cards for these gas transactions too. If you're not part of this Canadian program, make sure you use a points-accruing credit card at the pump so you get some airline miles for your fill.
8. Buy a Car
DealerMiles is an incentive program that permits participating car dealership to reward customers with airline miles. Specifics vary from dealer to dealer, so read up before you buy. They have lots of American and Canadian dealers signed up, and you can always ask your local dealer to join the network too. In theory, you should be able to buy a car and get a voucher for mondo points for this big-ticket transaction, but it seems many of the current dealers only offer airline miles for their service department. It's worth looking into, though, if you're in the market for a new car.
9. Score Points for Paying the Mortgage
Speaking of big-ticket items, some mortgage lenders are affiliated with airlines or travel incentive programs too. You have to pay your mortgage anyways, you might as well accrue some miles while you're at it. For example, Wells Fargo and American Airlines have an affiliation, as does Bank of Montreal and the Air Miles program.
10. Take a Survey
Got an opinion and don't mind sharing it? Why not sign up on a marketing survey site that gives you points for a few minutes of your time. For example, E-miles is affiliated with US Airways, United, Frontier, Alaska and Southwest, along with other rewards programs. You get 500 e-mile points for taking surveys (minimum one per month, geared to your personal interests) and can then redeem them with the partner you choose. E-rewards is another similar survey-for-points site.
11. Complain Politely
If you have a legitimate gripe about a recent flight or travel experience (not a rarity these days), it might be worth your while to kick up a little fuss. If you play your cards right at the complaints department, you may be able to score some appeasement points for your troubles. Airlines want to keep you loyal and happy, so a strategic complaint conveyed in a polite, professional tone could be you ticket to a ticket – or at least a few points towards that goal. Even positive comments can be rewarded. No guarantees, but it's worth a shot. On a related note, Spirit Airlines launched a campaign over the summer that gave away 8000 Spirit frequent flier miles just for sharing grievances about air travel in general, in 140 characters or less. Expect to see more of these kinds of promotions in the future.
12. Be Social
Here's how to get free airline miles in a few easy clicks. Airline frequent flier programs are active on social media these days. Facebook, Twitter and other social media sites often present promotions, contests and surveys that gift you points simply for "liking" or "retweeting" a message. If you don't mind spamming your friends and followers with marketing messages, it's an easy way to snag a few extra points. Follow a few of the major airline programs and keep a lookout for any free miles on offer.
13. Send Flowers
Brighten someone's day by sending them a floral bouquet, and score some points for yourself in the process. Several of the major florists are in cahoots with select airlines. For example, 1-800-Flowers has partnered with Southwest Airlines to give you 1000 Rapid Rewards points for each $29.99 order. US Airways and Teleflora have an arrangement that gives 15 Dividend Miles for ever $1 spend. FTD has partnered with multiple carriers including Virgin, Delta and United.
14. Open An Investment Account
If you're sitting on a wad of cash, you might as well make it work for you. Investment strategy aside, you can earn some substantial airline miles just for opening a new account. Fidelity Investments is currently running promotions with United MileagePlus and Delta SkyMiles that can grant you up to 50,000 mileage points. That's enough for some serious travel or upgrades. The caveat? You need to invest a cool $100K with them to get this tier of award. $25K still gets you 15,000 points, which is still pretty generous. Granted, this is more of a how to get free airline miles tip for those who can afford to buy a ticket!