What exactly is the allure of the ice hotel? Why is this novelty industry so popular? Are there a growing number of people who simply want to spend their free time behaving as though they were a Bond villain? Is it a Disney-inspired Frozen fantasy? Perhaps its the ephemeral nature of these resorts, their magical, transitive quality. Or perhaps it's the combination of mastery in architecture and art that makes these monuments to ingenuity so appealing. Whatever it is that's sparked your interest, cinch up your parka, grab your ee-vil white cat, and strap in for a grand tour of some the world's coolest snow and ice hotels.
1. ICEHOTEL
ICEHOTEL (all one word, all caps, because that's how the Swedes do it) was the first and is considered by many to be the very best sub-zero inn in the world. Over 1000 blocks of ice are harvested from the Torne River, and then in the spring the structure melts back into it. Currently enjoying it's 26th rendition, ICEHOTEL is a feast for the senses as seemingly every inch of the temporary Lapland resort is carved in truly opulent icy fashion. During the day, visitors can enjoy nearby dog sledding, northern lights tours, and a variety of cold weather activities. It's chapel is popular with winter weddings too.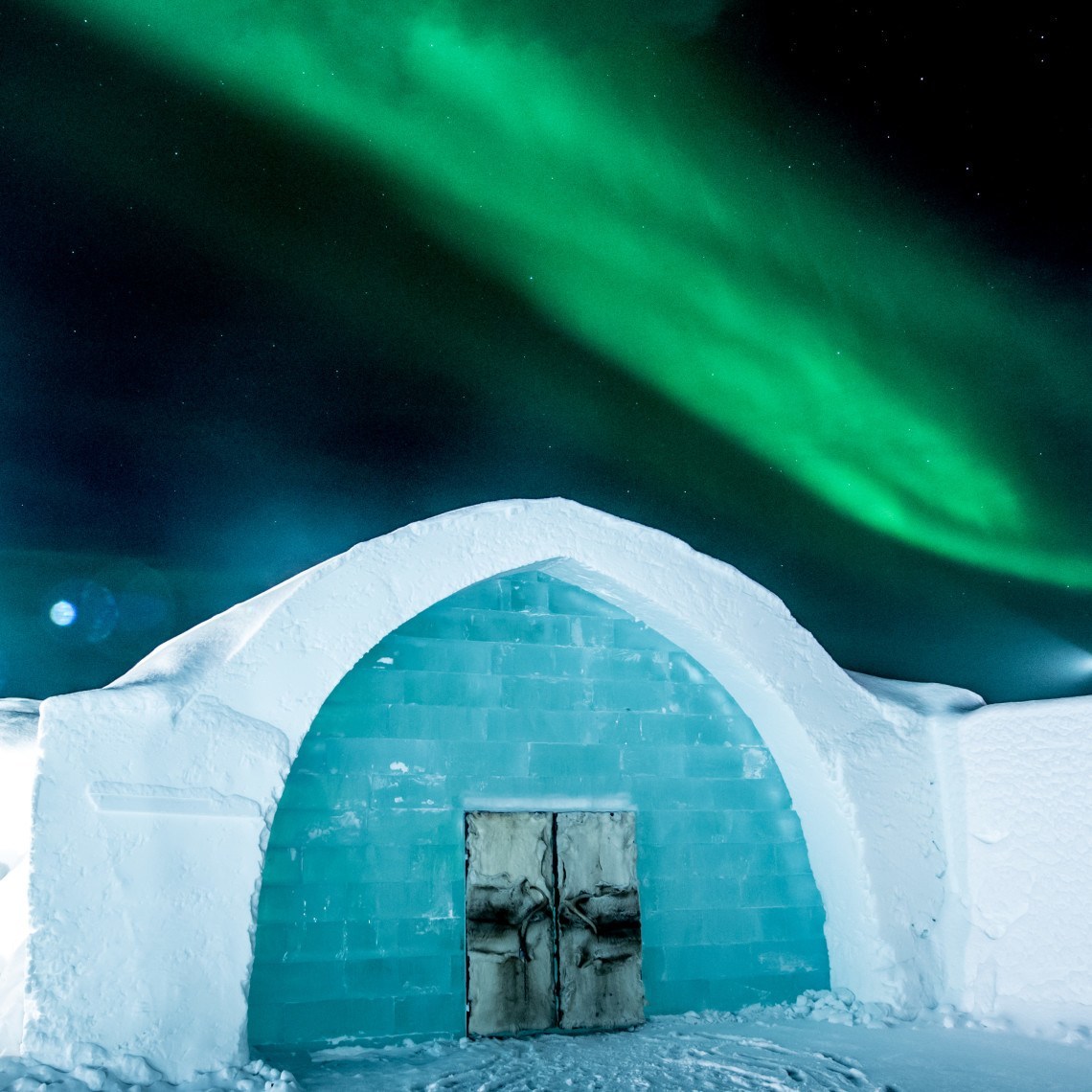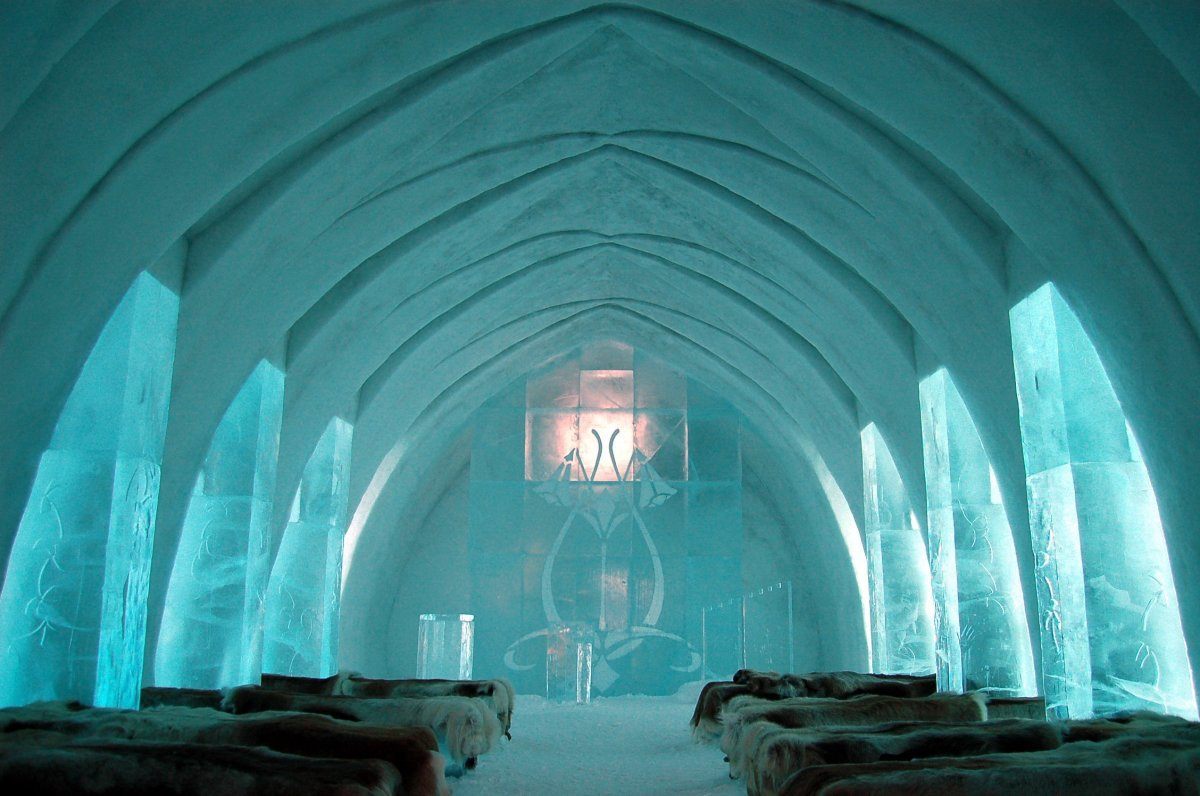 2. Hotel de Glace
A mere ten minutes from downtown Quebec sits Hotel de Glace which changes both its theme and its architectural plan every single year. The theme in 2016 is Rivers, an artistic rumination on the world's flowing water captured in beautiful ice. Every room, every foot, of this magnificent work of art is a treat for any adventurous soul.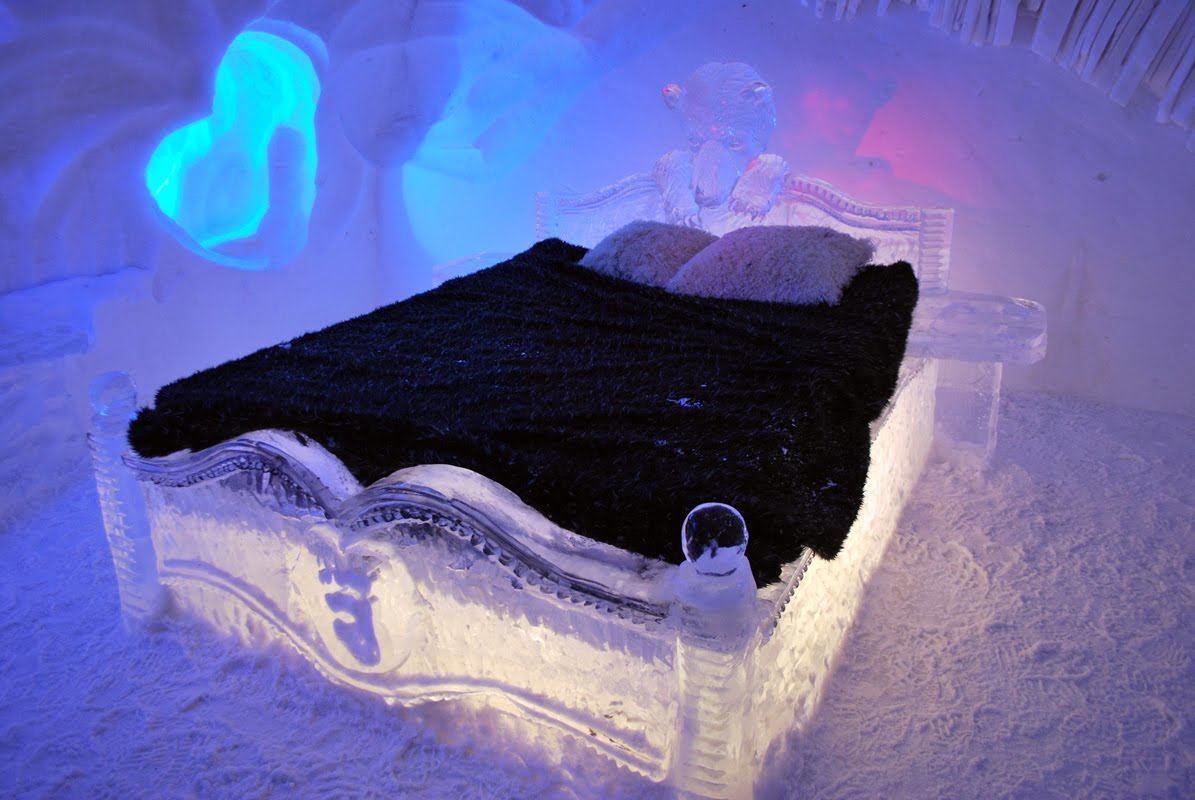 3. Hotel of Ice
Romania's Hotel of Ice is the real deal. Each year, the hotel is carved entirely from ice with a new theme. The rooms are whimsically arrayed with intricately carved designs etched into the walls themselves. Don't worry about freezing, though, as a variety of furs, and blankets are provided to help keep guests comfortable.
4. Sorrisniva Igloo Hotel
The Sorrisniva Igloo Hotel in Alta, Norway is the world's northernmost ice hotel, sprawling across a lot more than 2,500 meters in size. The entire resort on which the hotel sits is known for its world class winter activities. Dog sledding, river boating, even first rate cuisine can be found on site before tucking into your very own surprisingly cozy igloo for the night.
5. Schneedorf Snow Village
It may have a silly-sounding name, but you really can't beat Austria's Schneedorf Snow Village for both picturesque beauty and sheer romance. Located more than 2,000 meters up in the midst of the powerful Alps mountain range, Schneedorf offers accommodations that straddle the line between luxury and adventure.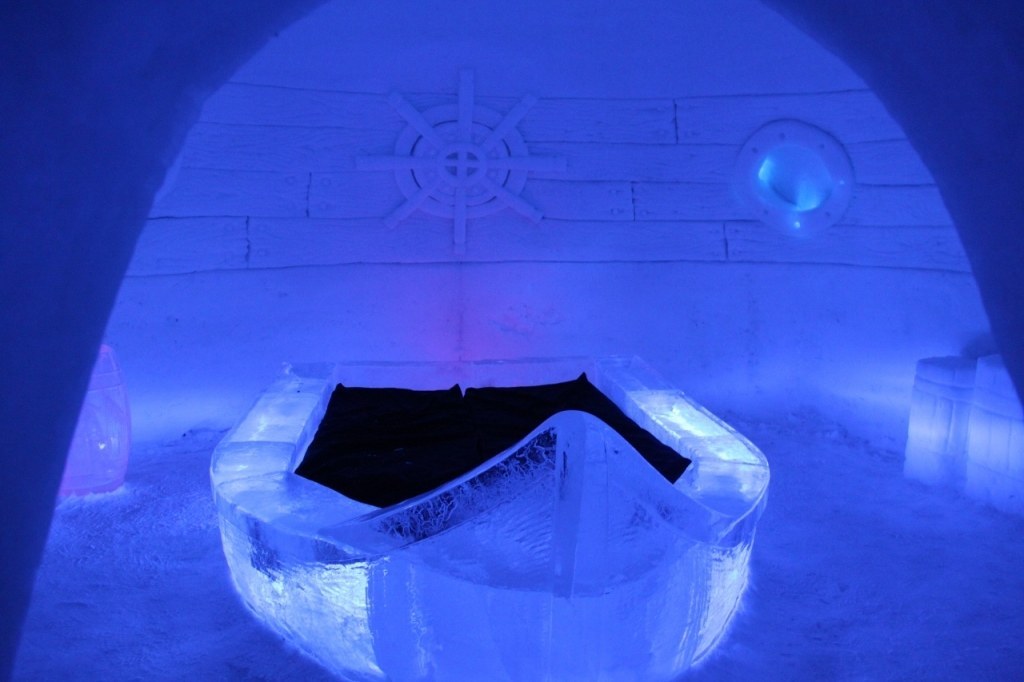 6. Igloo Village Kakslauttanen
Okay, so the igloo village in Kakslauttanen isn't technically an ice hotel. It bills itself as an Arctic resort. What that means is that visitors to the hotel can choose from a variety of accommodations (among which there are snow igloos … which are exactly what they sound like), and bask in the natural wonder of the Northern Lights in this Finnish Lapland retreat. If winter thrills are your thing, their cozy glass domes are about as under-the-stars as you can get without freezing to death.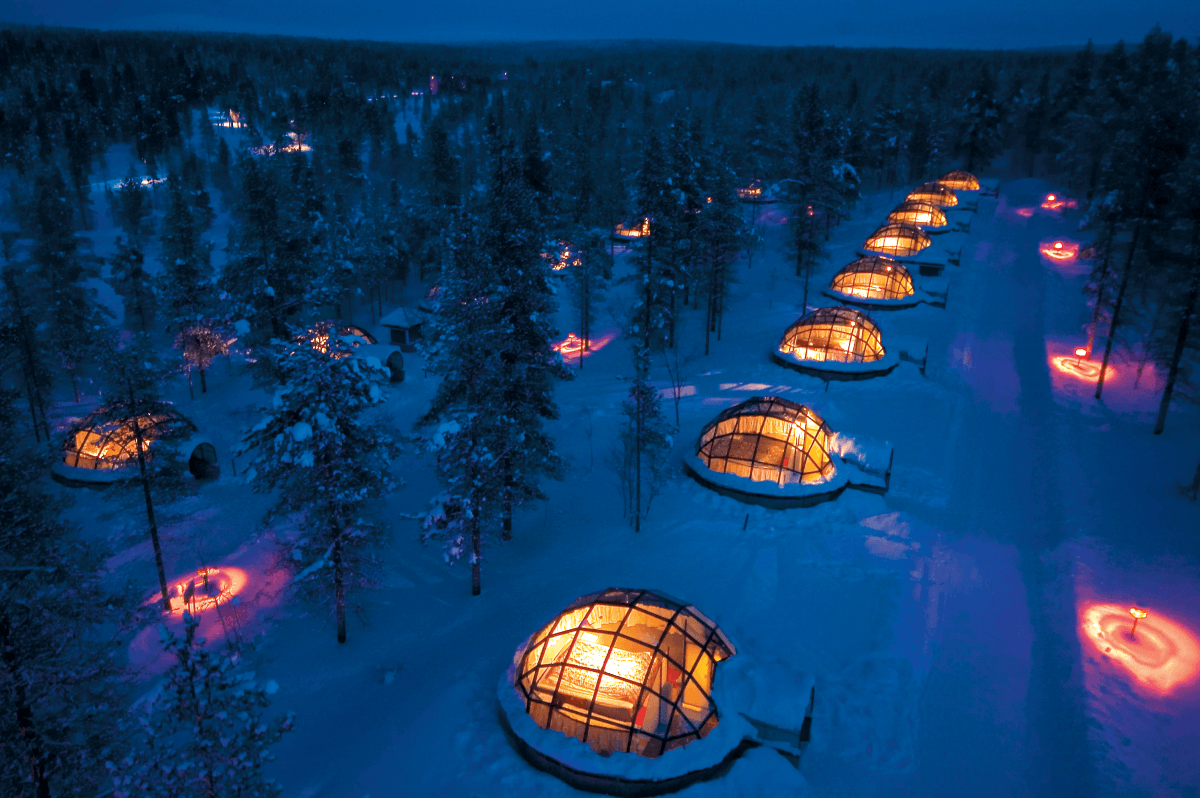 7. Iglu-Dorf
Iglu-Dorf is another ice hotel chain that operates a total of seven sites across the world (but mostly in Switzerland). More than 3,000 hours goes into each hotel's construction before it is decorated by a team of international artists, "creating enchanting fantasy worlds in snow and ice art."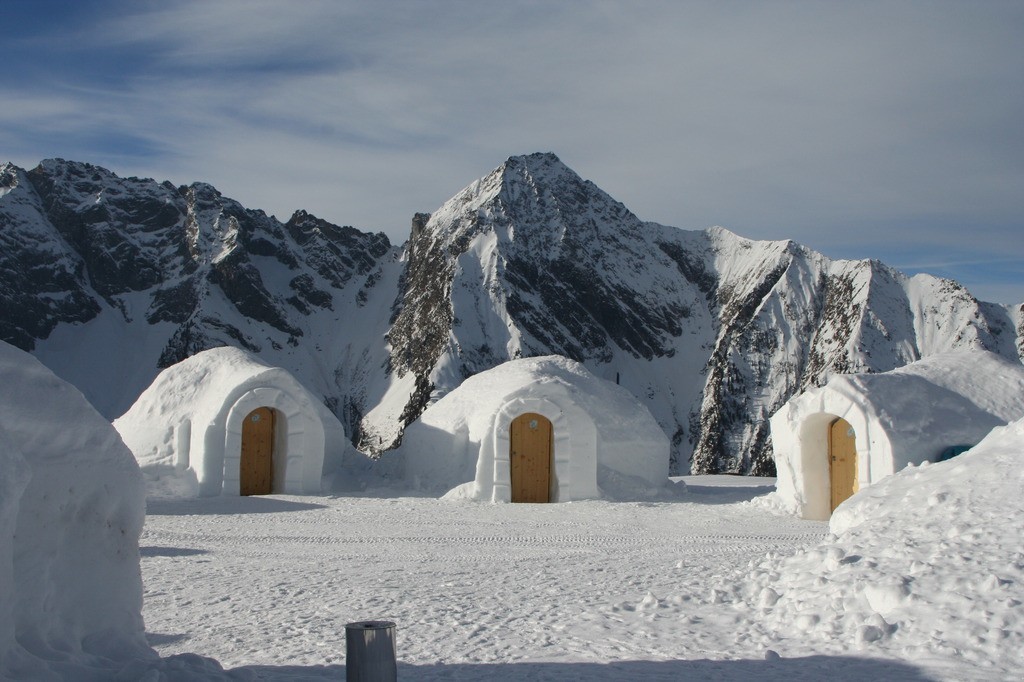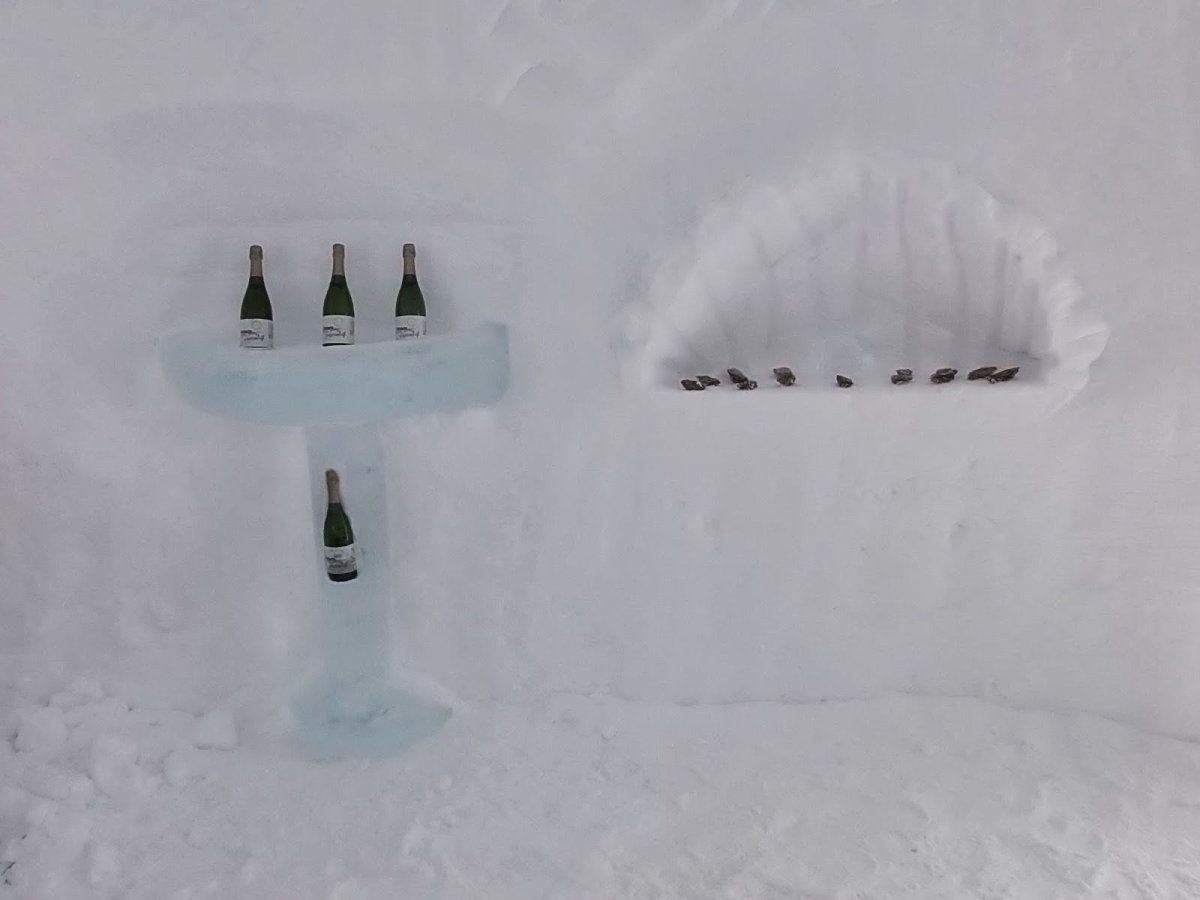 8. Eskimska Vas
Enjoy your very own Eskimo Adventure at Eskimska Vas, an entire igloo village resort. Each year, inflatable balloons are covered in packed snow and added one at a time until a magical world of snow and ice is rendered from the Slovenian wildnerness. Enjoy some incredible skiing before hitting the bar and then retreating to the privacy of your very own igloo.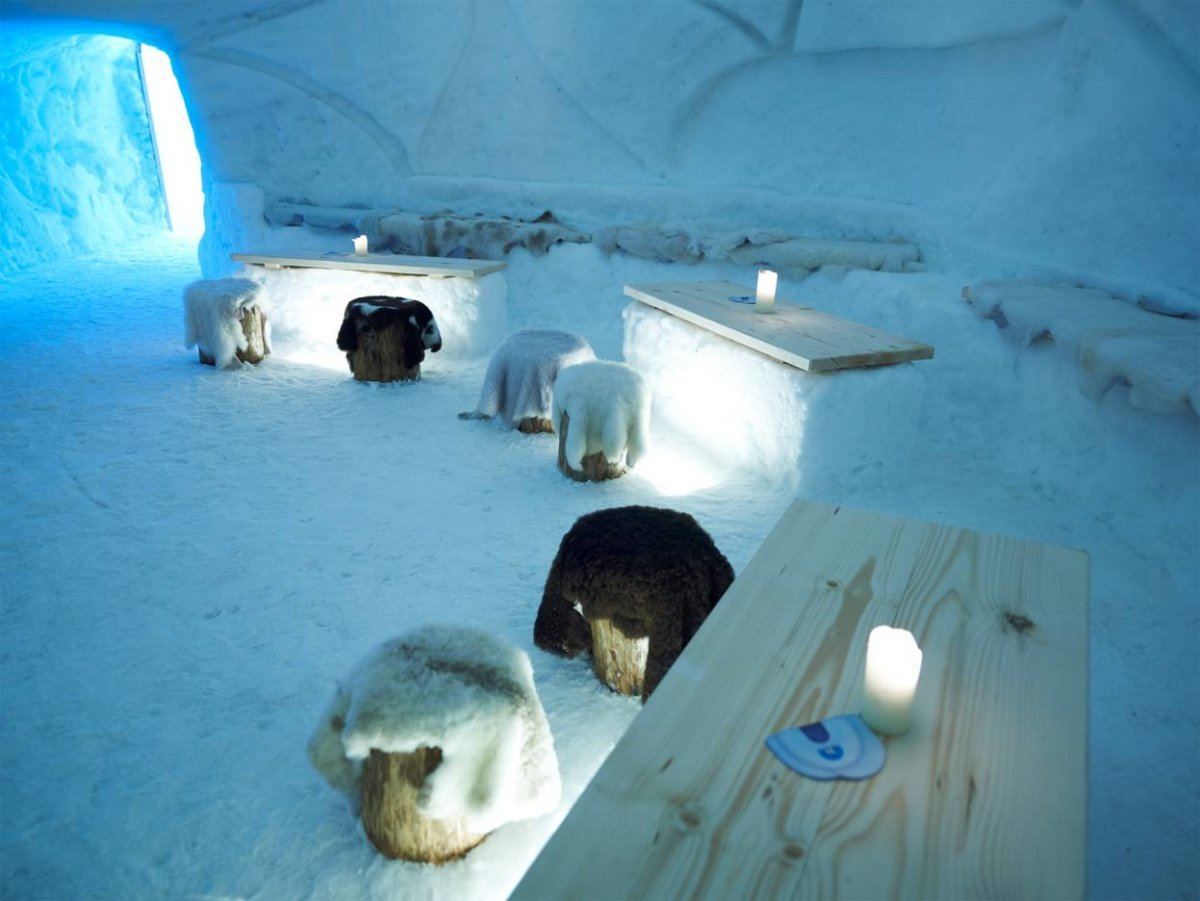 9. Lainio Snow Village
Lainio Snow Village uses about 20 million kilos of snow and 350,000 kilos of natural ice to weave a wonderland. Located nearly 200 kilometers above the Arctic Circle in Finish Lapland, Lainio's Snow Village comes complete with a hotel, bar and restaurant all decked out in some truly unique world class art.
10. Kirkenes Snowhotel
If you're interested in a night surrounded by the beauty of Mother Nature, but you're not crazy about sleeping on a pile of snow or a block ice, there's Kirkenes Snowhotel, which provides mattresses to its guests, as well as showers (which is kinda rare). It's a dose of wintry magic with all the comforts of home.
11. Kemi Snowcastle
The SnowCastle in Kemi, Finland is home to some of the most impressive snow and ice artistry in the world. More than anything else, though, the Kemi SnowCastle and Snowhotel are one of the more established ice hotel chains, so they know how to treat their guests with veteran service that's a perfect compliment to the luminous surroundings.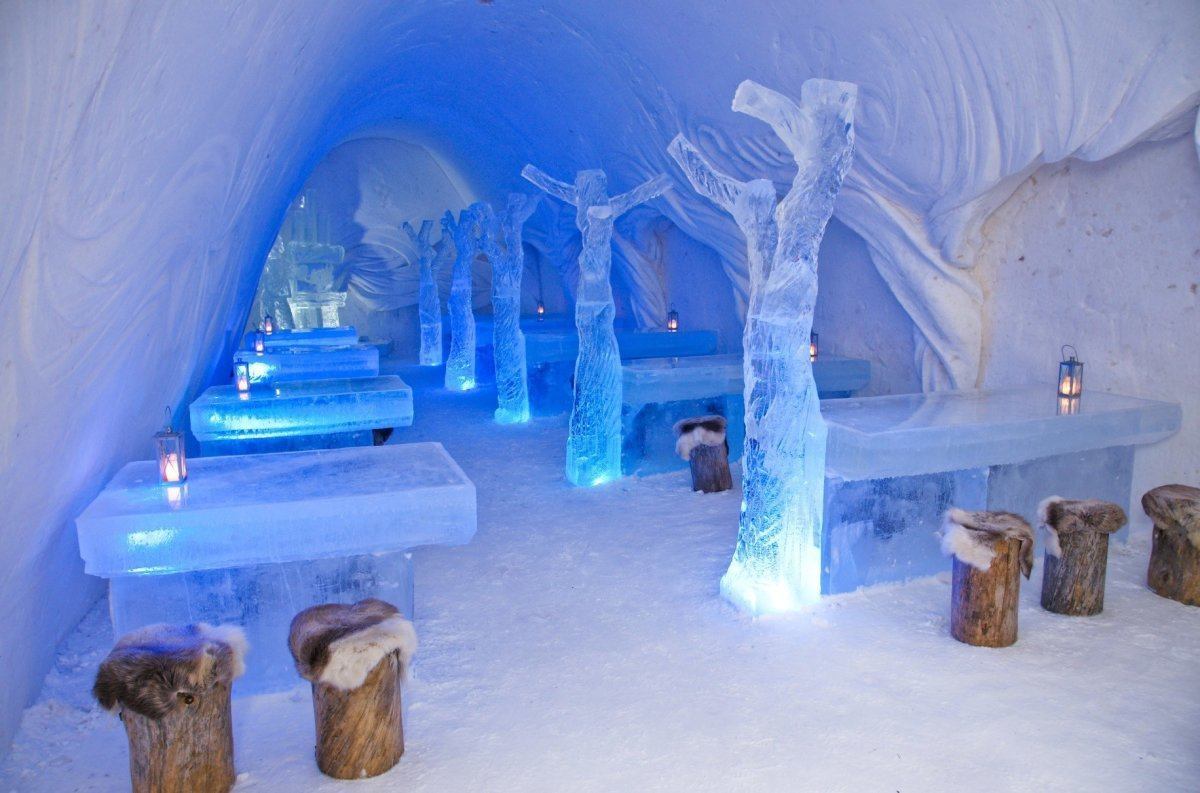 12. SVEDKA Ice Bar
So this isn't actually an ice hotel, but it's icy cool nonetheless. If you happen to be on the high seas on the Norweigan Epic cruise ship, you can get a taste for this frozen fun by visiting the on board ice bar. If you tire of that sunny Caribbean or Mediterranean climate, chill out in the sub-zero SVEDKA Ice Bar. They give you a fur coat and gloves to wear, and you probably don't want to stay for more that 45 minutes or so, but it's a memorable experience. Cocktails are served in a frosty glass made of ice, so no need to ask for on the rocks here.