Have console, will travel. If you love exploring big cities, foreign lands and exotic locales, but don't have the time or budget for a real trip, you can go the virtual route. Through various video games, today's armchair traveler can escape to an on-screen destination and get some sense of what it's like to actually go there. Sure, there are plenty of elaborate fantasy worlds out there in Gameland, but several are based on true world settings. There's nothing like the real thing, of course. However, today's graphic details are pretty slick and it may be the next best thing to being there. Here are 8 virtual vacations to take through video games.
1. Travel through Tomb Raider
Lara Croft definitely has an extreme case of wanderlust. The buxom archeologist/adventurer is always off exploring temples, ruins, jungles and more on her globetrotting quests – and so you can too. She goes to Antarctica, Bolivia, Cambodia, China, Thailand, Egypt, India, Kazakhstan, Russia, Japan, Mexico, Ghana plus many other European and North American locations (not to mention fictional settings) throughout the series. Not all details are true to life, but you could easily immerse yourself and feel like you've had some exotic getaways playing Tomb Raider.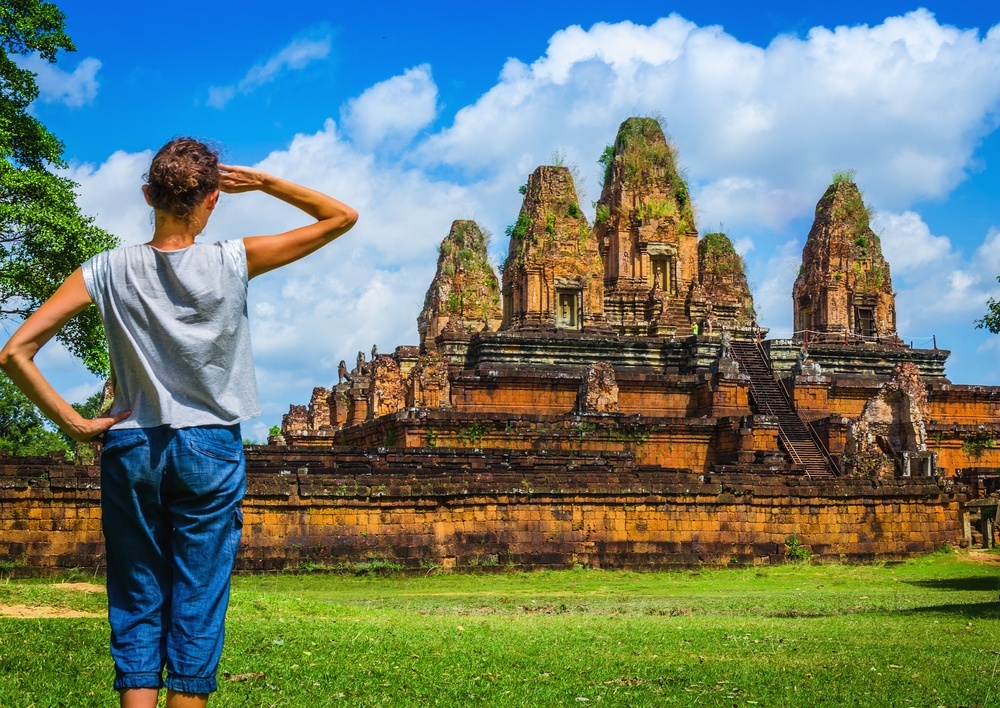 2. Make Like a Yakuza in Tokyo
PlayStation fans can feel like they've taken a trip to Tokyo after a few hours on Yakuza. This RPG action-adventure game was created by Sega, based in Japan, so it's attention to authentic detail is most impressive. In the game, gangster protagonist Kazuma Kiryu explores the fictionalized district of Kamurocho, which is more-than-loosely based on the real life Kabukicho neighborhood, the red light region of Tokyo's Shinjuku ward. In fact, some in-game locations are modeled after real buildings. The pachinko parlors, hostess lounges and neon-filled street scenes will transport you to Japan – virtually, at least.
3. Escape to Italy with a Few Assassins
Assassin's Creed is a series of action-adventure open world stealth games in the historical fiction genre, with incarnations across multiple gaming platforms. It's one of Ubisoft's best sellers. Various versions travel across time and place to let you virtually visit Victorian England, the French Revolution, Imperial China and more. Assassin's Creed II takes players back to the Italian Renaissance, while exploring pretty realistic settings of 15th century Florence, Venice and Forlì. Nothing compares to a real trip to Tuscany, but on a Saturday afternoon of gaming, you can sort of go there in your mind.
4. Explore a Nuclear Zone without Radiation Fears
Here's one place that might be safer explored in the virtual world rather than the real one. S.T.A.L.K.E.R.: Shadow of Chernobyl is a first person shooter game set in, you guessed it, Chernobyl, of nuclear disaster fame. Granted, this is a fictionalized futuristic scenario where a second catastrophe has striken the Chernobyl Nuclear Power Plant. Graphic details are based on the real world ghost town of Pripyat and the bleak surrounding area, albeit with some artistic license. It's a survival horror game with RPG elements, but if you really want to explore this abandoned region of the Ukraine, there are Chernobyl tours there today.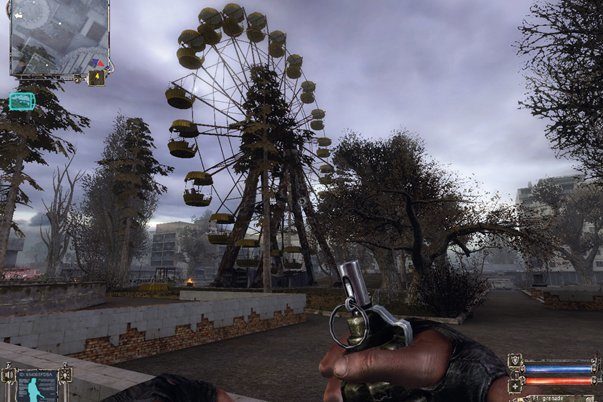 5. Go on Safari Without Leaving Home
If taking the kids on an African Safari is too daunting a task, give them a simulated experience through the magic of Wii. Nintendo's Wild Earth: African Safari game lets them shoot wild animals – photoshoot, that is. Players get to witness exotic creatures in their (virtual) natural habitats through various games, missions and experiences. There's no real life worries of being trampled by a thundering herd of zebras. As an educational eco-game with geographic learning and environmental messages thrown in, parents can almost feel good about their kids' zoning out in front of a screen.
6. Drive Around Urban America
In the classic Driver series of PlayStation games, you are the wheelman making your way through various US cities on different driving missions. San Francisco, New York, Miami and Los Angeles versions were developed. While they're not pixel-by-pixel accurate depictions of each town's layout, they are impressive representations. The game takes you through different modes, including Pursuit, Getaway, Checkpoint, and Carnage. Don't forget to stop and appreciate the inner-city scenery every now and then during your high-speed vehicular mayhem.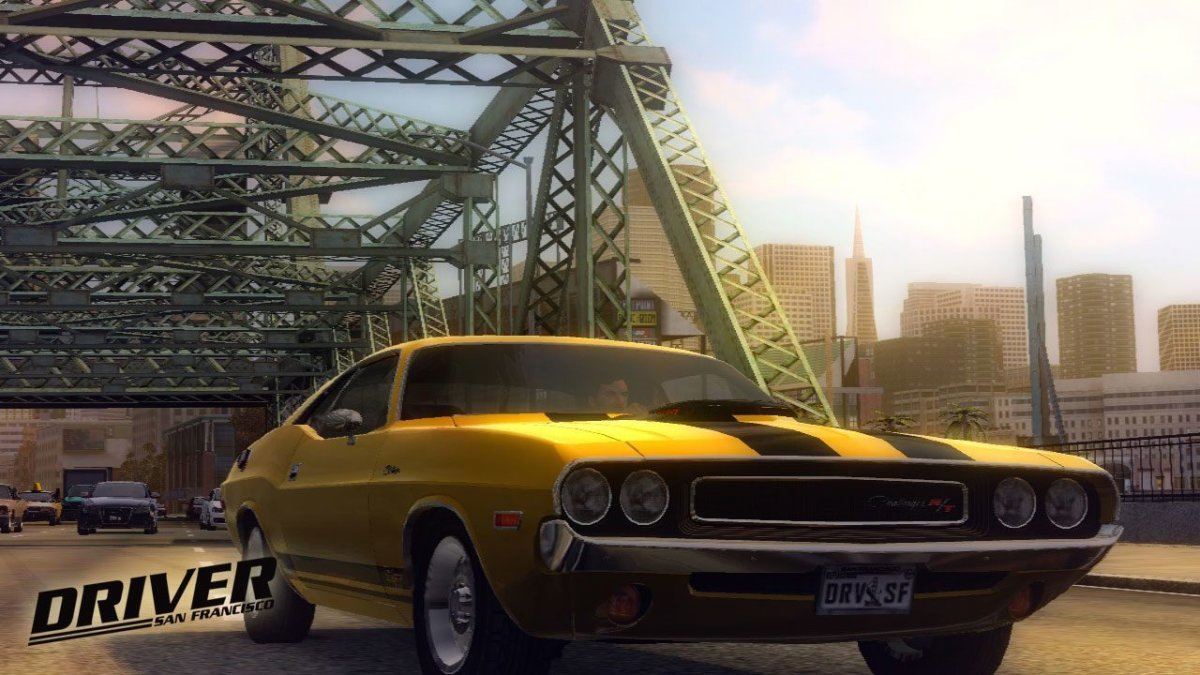 7. Get a Birds Eye View of the World
Wannabe pilots can get their fix through Microsoft's Flight Simulator video game series. It originated back in 1982 with some pretty clunky graphics, but recent incarnations like MFSX Steam Edition present some spectacular rich scenery of the world. Fly over large cities, landmarks, airports or spectacular natural wonders in a single-engine aircraft, glider, helicopter, jumbo jet and more. There is a range of almost photo-realistic global scenery to download to add variety to your flight plans.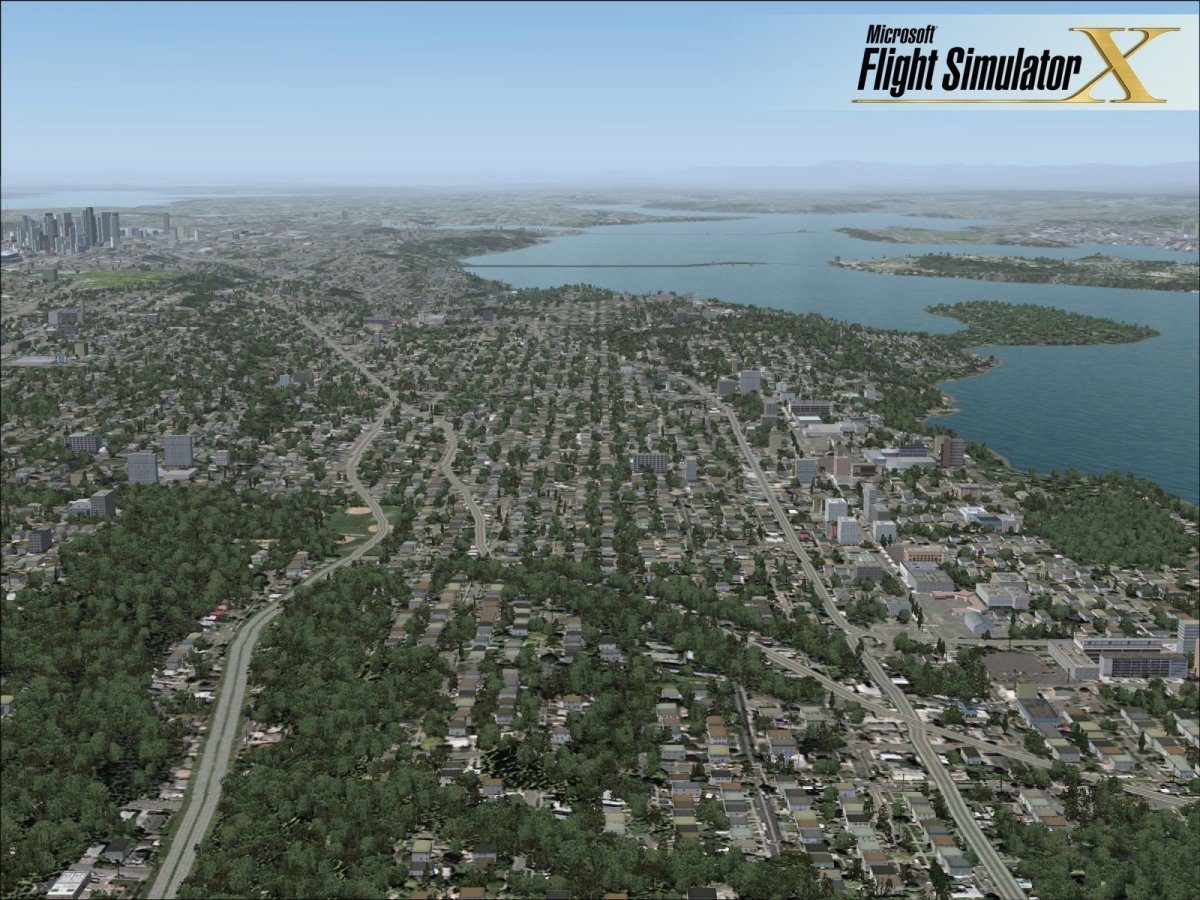 8. Have a Virtual Vegas Vacay
Grand Theft Auto is an open world action-adventure game series, primarily set in fictionalized urban stand-ins for metropolises like New York (Liberty City) and Miami (Vice City). In GTA: San Andreas, you get to go overdrive in Los Angeles (San Andreas), San Fierro (San Francisco) and Las Venturas (Las Vegas). Its immersive graphics may not be a true-rendition of zipping down the Vegas strip, but it's a close facsimile. This is a controversial video game series due to its criminal, violent, adult nature, so it's not necessarily a recommendation for a relaxing virtual vacation.
Do you know of other virtual vacations to take through video games?