We've all have that fantasy of escaping to a desert island, whiling away the days in the sun and surf with no stress beyond finding a coconut to drink and a fish to fry. The reality isn't all that idyllic, however. Being stranded on an inhospitable island with scarce resources and little hope for rescue is no picnic. Just ask Tom Hanks and Wilson. So sit right back and read these tales of fateful trips gone horribly wrong. Here are 8 astounding stories of real castaways and shipwreck survivors marooned or adrift around the world, some of whose unintended island exiles are tourist destinations today.
1. JFK Washed Up for 6 Days on Plum Pudding Island
You may be surprised to learn that future president John F. Kennedy found himself shipwrecked on not one but two deserted islands back in 1943. It was WWII, and he was the 26 year old skipper of a PT-109 vessel that collided with a Japanese destroyer near the Solomon Islands. Kennedy and ten surviving crew members spent the night in the shark infested waters hanging onto the drifting bow. At daybreak, they managed to swim 6km to Plum Pudding Island. Sadly, there was no plum pudding nor sustenance of any kind there. In order to have a chance at survival Kennedy braved the waters yet again to swim to nearby Olasana Island. After a 6 day ordeal subsisting on an all-coconut diet, he was found by two native islanders who helped coordinate a rescue. Plum Pudding Island is now affectionately known as Kennedy Island in honor of JFK's harrowing story of shipwreck survival.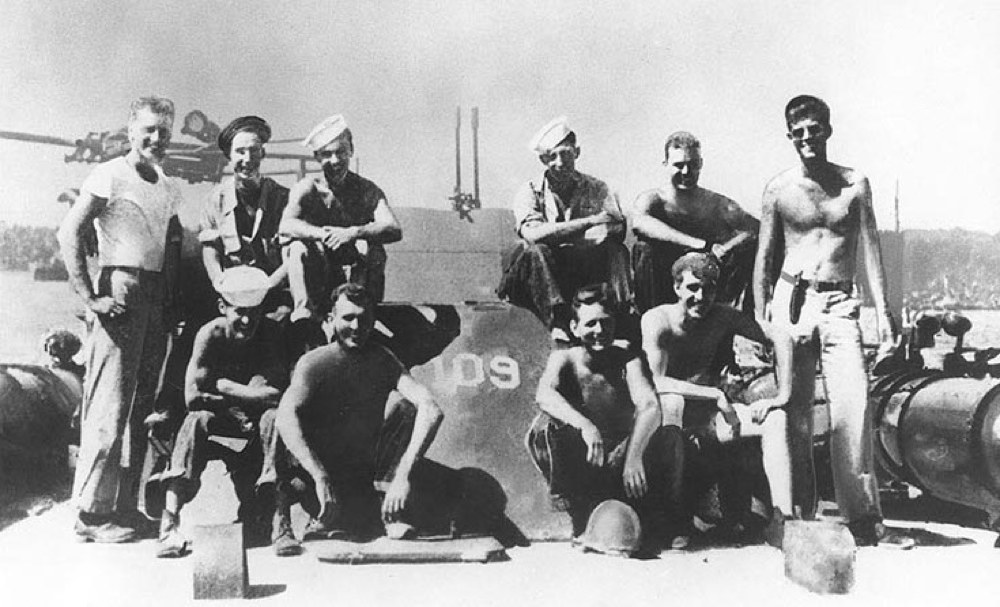 2. Captain Charles Barnard and Crew Stranded 18 Months on Falkand's Eagle Island
Sometimes bad things happen to good Samaritans. In 1812, the British ship Isabella was wrecked off Eagle Island near Argentina leaving its crew stranded. Along came the good ship Nanina, an American vessel captained by Charles Barnard, to heroically rescue the stranded British sailors. While the captain and 4 of his crew were gathering provisions on the island to accommodate these extra passengers, the British scoundrels took over the American ship and left these poor men to fend for themselves on the very island they had just been rescued from. Ingrates! The American sailors were stranded for 18 months until they, too, were eventually rescued on November 1814.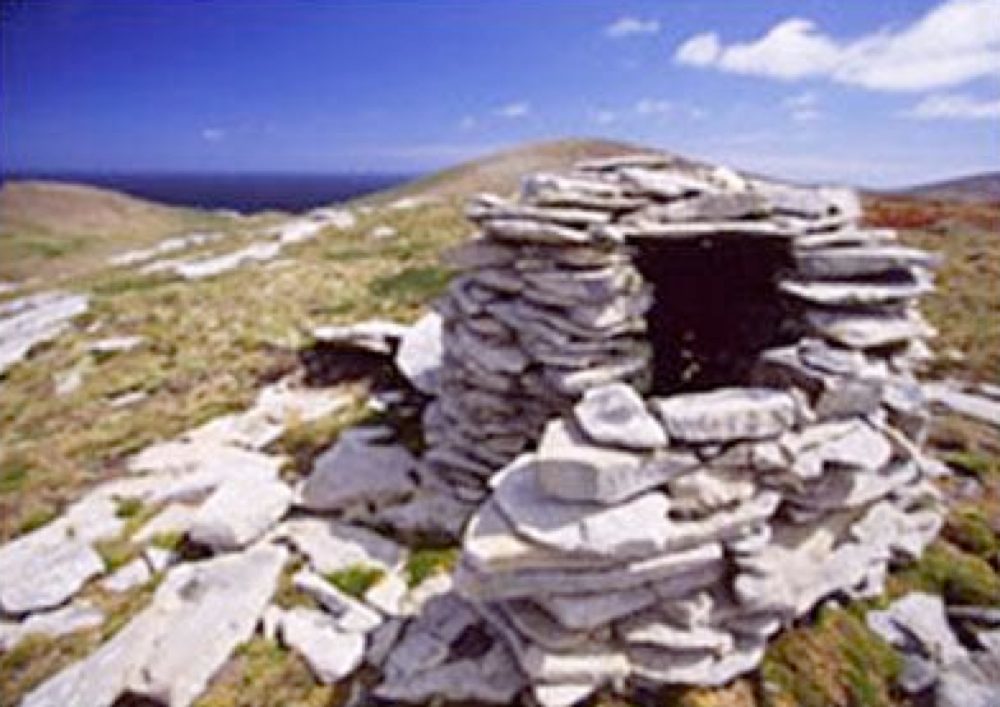 3. Juana Maria Endured 18 Years Alone on San Nicolas
If you've ever read or seen Island of the Blue Dolphins, it was inspired by the true story of Juana Maria, a native girl who lived all alone for 18 years on San Nicolas, one of the Channel Islands off the coast of California. She was not shipwrecked or castaway, per se, but rather left behind on her home island in an unintentional banishment. When most of her tribe were killed by Russian otter hunters in 1835, missionaries decided to relocate the remaining Nicolenos for safety. Somehow Juana Maria didn't get the memo. She was inadvertently stranded alone yet managed to survive by her own wits and ingenuity for almost 2 decades until she was "rescued" in 1853. Sadly, after moving to the mainland with her saviors she succumbed to dysentery within 7 weeks. She is buried at Mission Santa Barbara and memorialized by a plaque.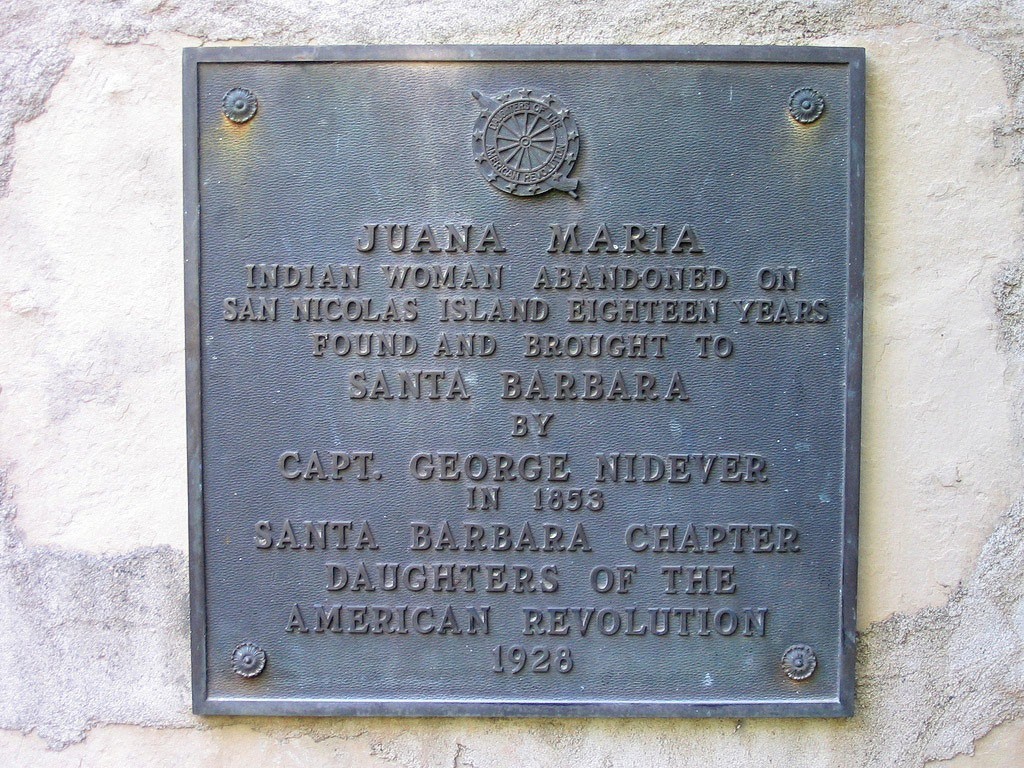 4. Alexander Selkirk, Four Years Without a Man Friday
Scottish sailor Alexander Selkirk was the original Robinson Crusoe – quite literally. His harrowing story of four and a half long years living alone on a Pacific island is said to be the inspiration for Daniel Defoe's groundbreaking novel. It's not actually shipwreck tail, but rather a voluntary exile of sorts. He was the sailing master on a battle-weary ship and fearing the vessel was doomed to sink, he demanded to be dropped off on the nearest island in 1703. The obliging captain dumped him ashore on the uninhabited island of Más a Tierra 400 miles off the Chilean coast. Selkirk mistakenly assumed another ship would be dispatched to fetch him, but he languished for years with no human contact until 1709, when two British sailors found him. Selkirk wrote about his adventures which were then fictionalized into an extended 28 year saga in Defoe's classic.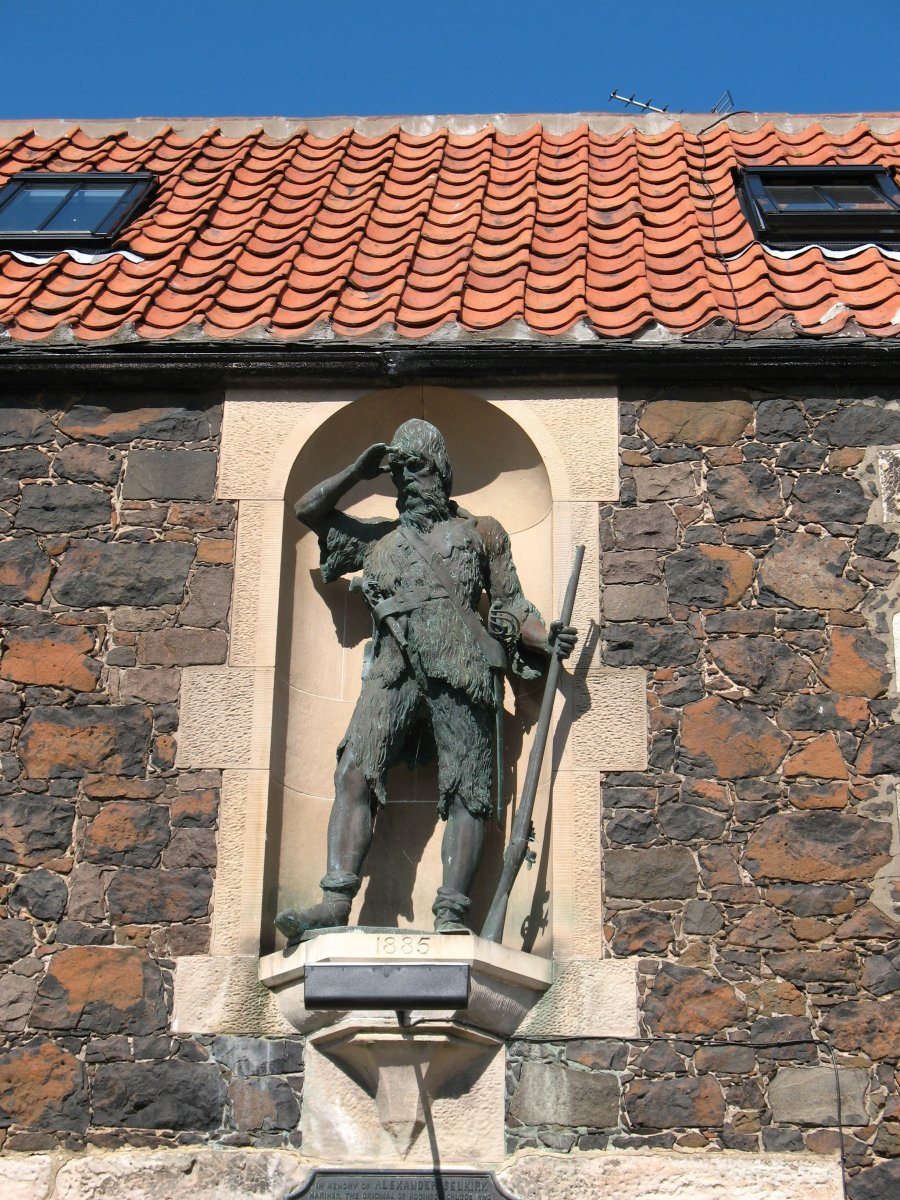 5. Maruerite de La Rocque, Two Years Marooned on the Isle of Demons
Marguerite de La Rocque was a 19 year old nobelwoman passenger on French explorer Jacques Cartier's 1542 voyage to Newfoundland. While on board she hooked up with a young sailor which incensed her uncle, noted pirate turned Lieutenant General Jean-François Roberval. The two lovers were unceremoniously booted off the boat, along with Marguerite's maid, and marooned on the Isle of Demons (now known as Harrington Harbour) off the Quebec coast. Sadly, Marguerite's paramour and servant perished, as did the baby she gave birth to on the island. However, scrappy Marguerite managed to survive living in a cave and hunting wild animals until she was rescued by Basque fishermen two years later. No doubt she scratched Uncle Jean-François off the family Christmas list after that. Marguerite's cave can be visited on the sparsely-populated Harrington Harbour island today.
6. Chunosuke Matsuyama's Incredible Message in a Bottle
Chunosuke Matsuyama and a crew of 43 Japanese seamen were venturing to find buried treasure in the Pacific in 1784. However, a storm wrecked their ship on a coral reef and they had to scramble to a deserted island. Unfortunately food and water were scarce on this refuge, and the few crabs and coconuts were insufficient to sustain the group. One by one they began to perish from starvation and dehydration. As his number was coming up, Matsuyama carved a message onto coconut bark describing their hardships and struggles to survive after the shipwreck. He rolled this into a bottle and cast it into the ocean before succumbing to death himself. The amazing thing is in 1935, about 151 years after this ordeal, this message in a bottle was found by a Japanese seaweed collector. It had somehow bobbed its way around the ocean and meandered its way back to Japan to the very village that Matsuyama was born in. What are the odds?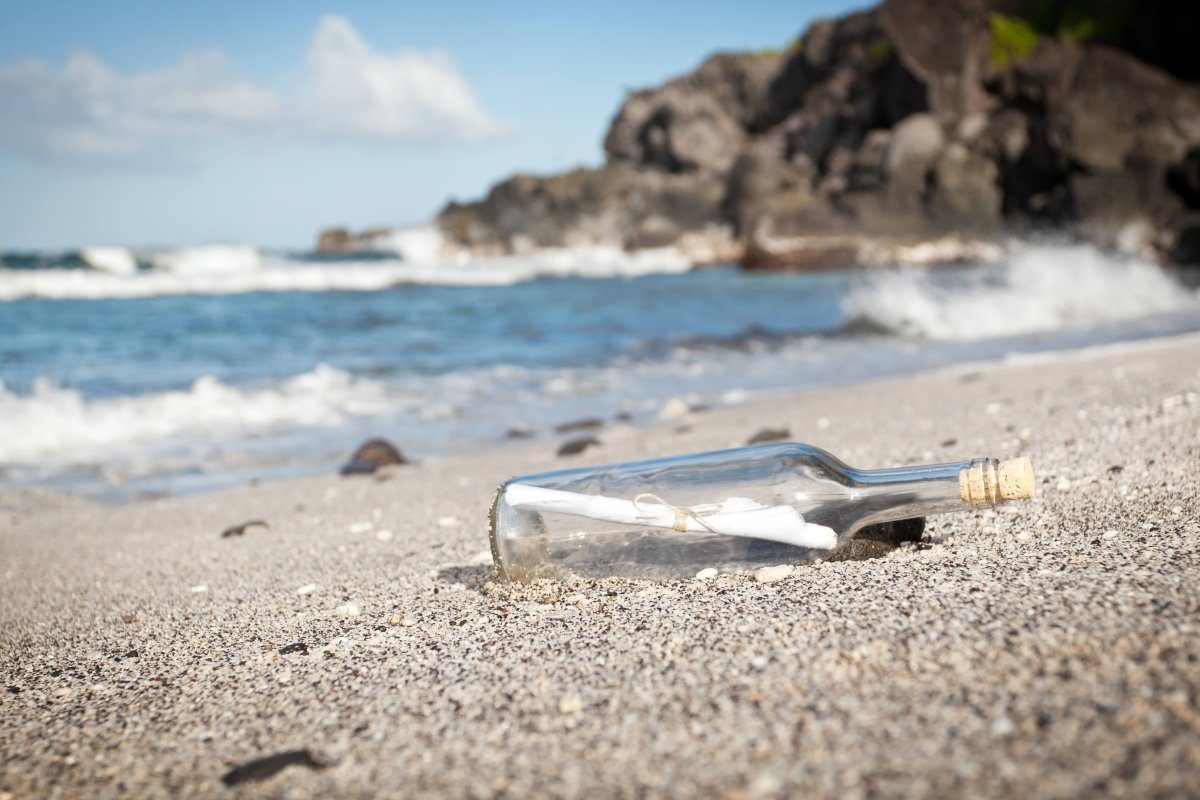 7. Patrick Watson's Two Year Exile on Floreana, Galapagos
While many buccaneer and whaling ships had stopped in the archipelago throughout the years, the first known human resident of the Galapagos Islands was a Irish drunkard named Patrick Watkins. He was an unpopular pirate whose band couldn't tolerate him, so they discarded him on an uninhabited island off the coast of Ecuador in the early 1800s to fend for himself. Initially Watkins was okay with this, as he was a miserable old coot who preferred to be alone. He settled in a cave on Asila de la Paz in the highlands of Floreana which had a freshwater stream running nearby and killer views. He found enough to eat and drink, and would occasionally trade tropical fruit with passing ships in exchange for a supply of rum. For two years he subsisted in a drunken haze until he could take it no more. He escaped his island exile by stealing a boat (with some reports saying he killed the crew) and sailed off into he Pacific. The Watkins Cave was used by subsequent settlers and is now a bit of a tourist attraction on Floreana.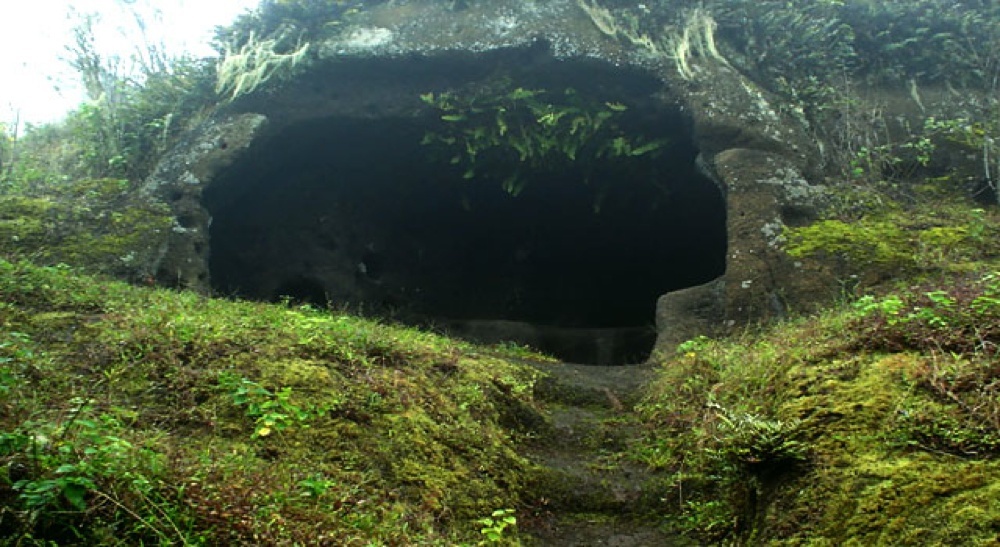 8. Three Men in a Boat Adrift for 286 Days
This trio of Mexican fishermen hold the record for the longest time adrift in a disabled boat and somehow lived to tell the tale. Perhaps it was karmic payback for their nefarious shark fishing operation, but in 2005 Lucio Rendon, Salvador Ordonez, and Jesus Vidana were in the central Pacific in an 8m boat when all navigation and communication equipment went dead. They were left like a cork in a storm drifting 8000km across the ocean for 286 long days. They survived by eating raw fish, catching birds and drinking rainwater. Two other fishermen didn't make it, but these three were eventually rescued by a Taiwanese fishing boat somewhere around the Marshall Islands.