In today's shaky economy many airlines have gone the no-frills route, pared down to the bare essentials with nary a bag of pretzels on offer. On the flip side, there are a handful of international carriers that still woo wealthy passengers with luxurious cabins, sumptuous service, added benefits, special touches and privileges well beyond the usual expectations of hospitality. True, the more lavish indulgences come at a premium price but there are some relatively reasonable upgrades out there that even regular folks can aspire to. It's hard to top the old Concorde that could deliver you across the Atlantic in 3 hours, once with a live concert by Sir Paul McCartney, but here are some of the most pampering airline perks you can splurge on – or at least dream about.
1. Etihad Airways
In a world where most airlines no longer feed you or permit you to check a complimentary bag, isn't it nice to know that at least one carrier allows you to bring up to four falcons on board? That's just one of the luxury perks of flying with the Abu Dhabi's Etihad Airways. Maybe keeping birds of prey at hand isn't your top flight priority, but there are plenty of other remarkable bar-raising benefits. Why just go first class when you can enjoy a 3 room "luxury living space" suite in the air? Sit back in a Ferrari leather armchair and ottoman watching on-demand programming with your 24 inch flat screen TV and noise cancelling headphones, a chilled beverage cabinet fully stocked at your side. When you're sleepy, retire to an 81 inch bed with Egyptian cotton sheets, duvet and complimentary lounge wear. Before landing, freshen up in a full height shower with bespoke amenities. Your inflight chef will create a 5-star dining experience for you, and the butler will attend to all your on-board and après-flight whims. Got kids? The team of flying nanny's will help keep them entertained. A chauffeur, porter and concierge help you arrive in style to check-in at the dedicated first-class reception and lounge, where you can squeeze in some last minute spa treatments before boarding. Don't forget to pack your falcons.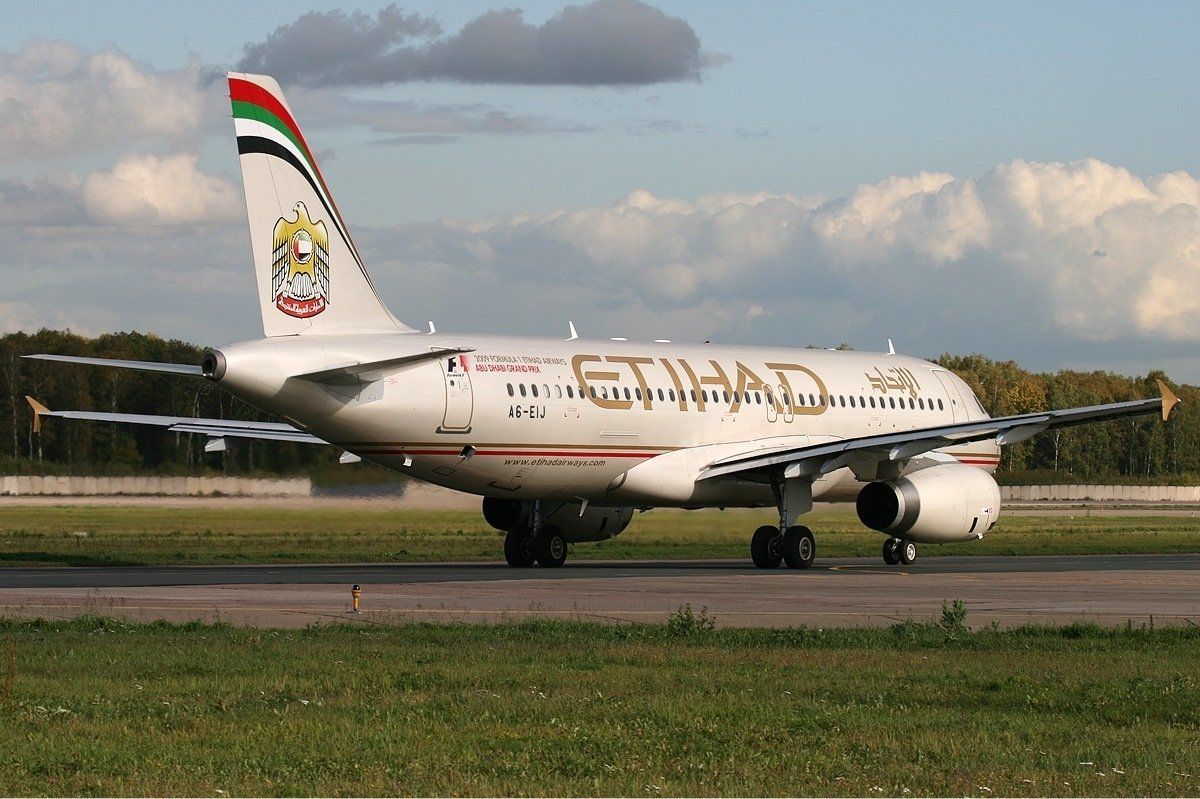 2. Emirates
It's not hard to see why Emirates won the coveted Skytrax "World's Best Airline," award in 2013 and "World's Best Inflight Entertainment" 9 years running. It boasts the youngest fleet in the world with all the latest comfort and design features, and puts a whopping 1600 channels of movies, TV, sports and games at your fingertips. Young Flyers are treated to special entertainment, meals, toys and even complimentary birthday cake. First class has well appointed private suites with ambient lighting, personal minibar and cushy massage-enabled seat which converts into a full flat bed. Multi-course gourmet cuisine includes such temptations as wild Iranian caviar, Arabic mezze, glazed duck breast, lamb brochette and sticky date pudding, all served on Royal Doulton bone china and fine linens with sommelier selected wines to accompany all but Saudi-bound meals. Grab a mixed cocktail and some hors d'oeuvres on the upper deck lounge and don't miss the traditional High Tea service. First class passengers on A380s can schedule a hot shower in one of two in-air Shower Spas, complete with marble sinks, top-of-the-line toiletries and plush towels. It will be hard to come back to earth after a luxurious flight on this airline.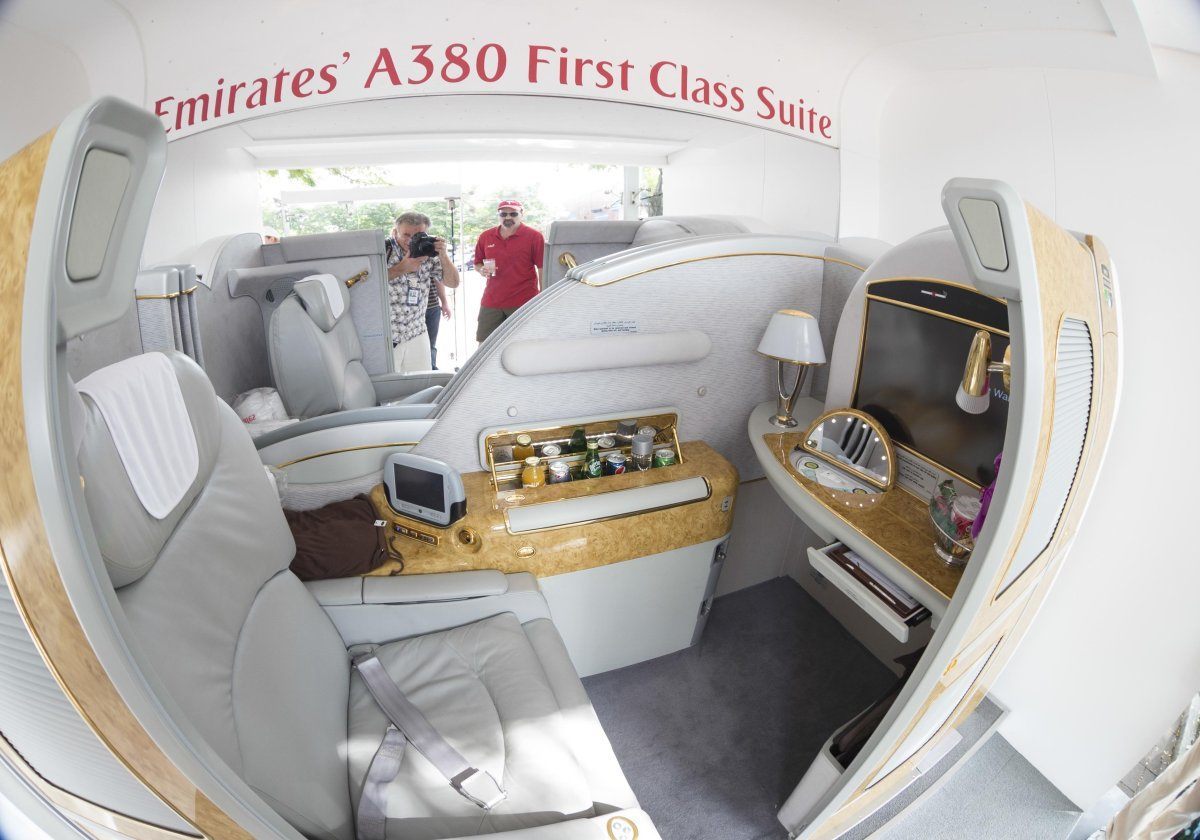 3. Singapore Airlines
This airline pioneered the concept of in-flight suites back in 2007 with encapsulated cabins created by luxury yacht designer Jean-Jacques Coste. It's like a hotel in the sky, with sliding doors, hand-stitched leather armchairs, 23 inch TVs and standalone beds (not converted fold-downs) with complimentary pj's, slippers and turn-down service as an added touch. Its number one Zagat-rated world gourmet cuisine includes lobster thermidor, rack of lamb and 60 other dishes that you can pre-order through their Book the Cook service along with an impressive array of fine wines. Center units can be merged to form a double bed for those that want snuggle up with their partner in midair. The newly configured all-business class upper deck boasts the widest seats in the skies.
4. Virgin Atlantic
Virgin is known for its fabulous service, exceptional inflight entertainment and great grub even in economy class, but its "Upper Class" luxury cabins really shine. Their goal is to spoil you rotten with perks like chauffeured transfer service, welcome cocktails, bedtime cocoa, Google Glass enabled check-ins, and the flagship Heathrow Clubhouse where you can play snooker and get a complimentary 15 minute massage before boarding. Fully reclining leather seats have a side ottoman that can be used to have a chat with a cabin mate. Sip and socialize in the swanky red Swarovski crystal on-board bar. Depending on the time of day, you can order a full English breakfast, scone and clotted cream Afternoon Tea, a light "Graze" snack or a full-blown gourmet meal. They also have a great swag bag of premium toiletries.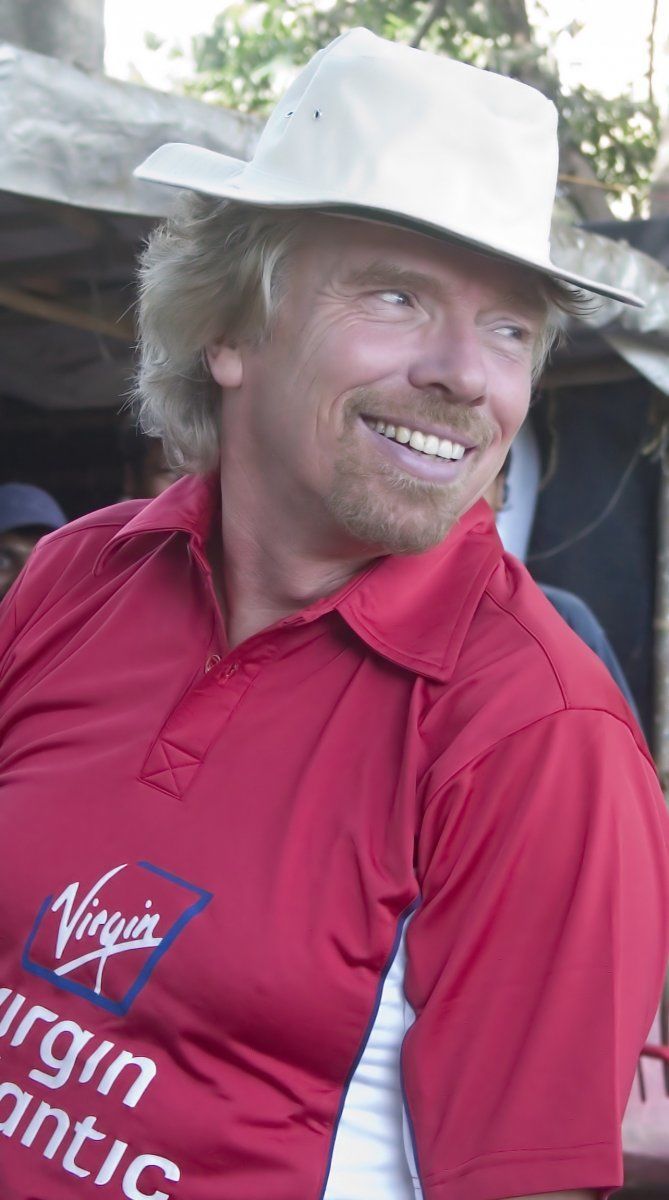 5. All Nippon Airways
It's not surprising that the land that brought you the capsule hotel also designed the comfortable and efficient First Box square suites in the air. ANA's high tech aluminum cubicles have all sorts of closets, cubbies and drawers to tuck your bags and belongings out of the way but in easy reach. Bamboo rugs, fold out cocktail tables, laptop drawers, jacket hangers, personal international satellite telephones and touch-screen TVs where you can place food orders are some of the neat features. Bedding is made of lightweight, breathable, organic Teijin fibers based on theories from the Japan Research Laboratory of Sleep Science. ANA's big claim to fame, however, is that they're the only airline to offer high-tech Japanese-styled "sky bidets" with various push-button spray actions in some of their economy and business class lavatories. Now that's a cool airline perk.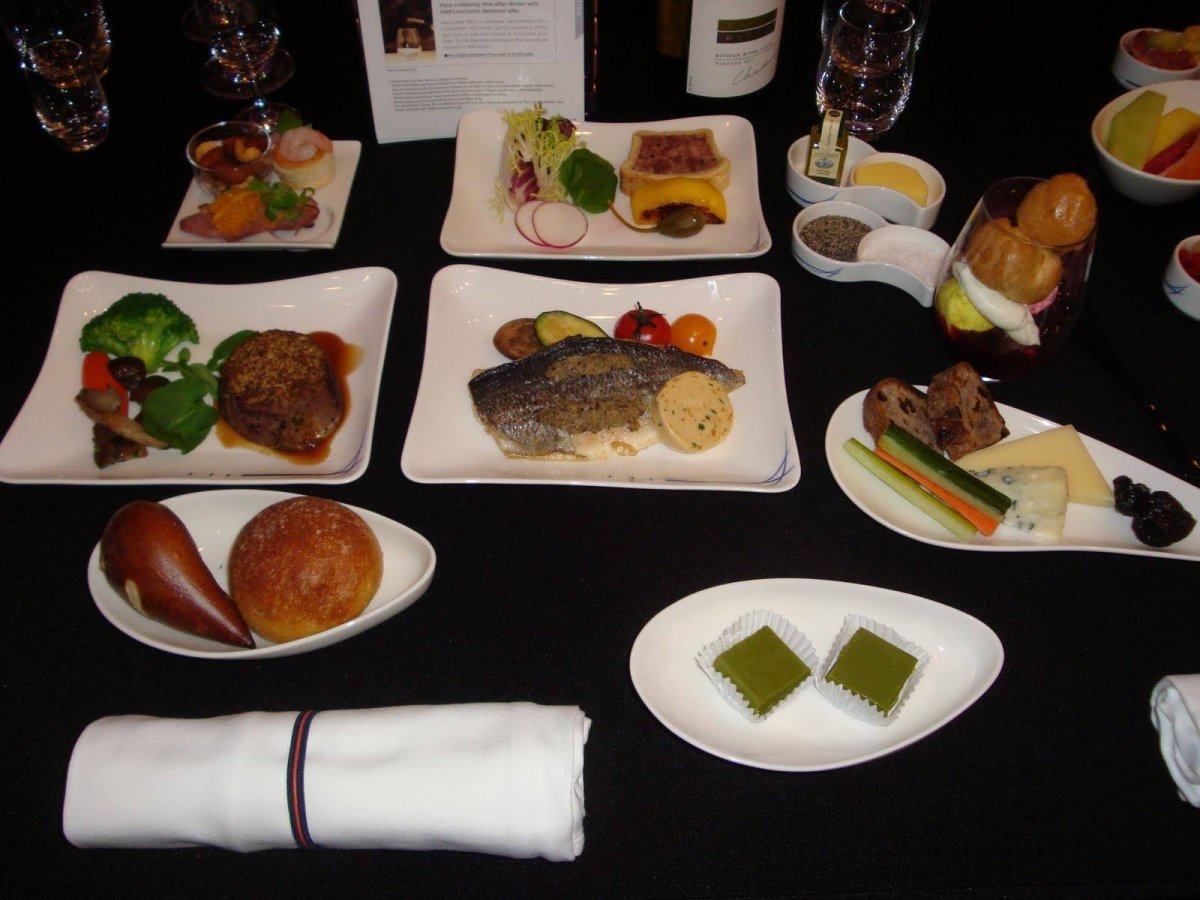 6. Air New Zealand
Finally, an airline perk that even economy class passengers can enjoy. Book three seats in a row on a special Air New Zealand "Skycouch" and a push of the button raises the footrest into a cozy padded platform. A couple can spoon together in "cuddle class" comfort, perhaps with a small child in between as well. The kids can curl up or stretch out to lounge away the flight. It's not quite the premium flat beds that the luxury first class carriers provide, but it is way better than trying to nod off in an upright slouch position.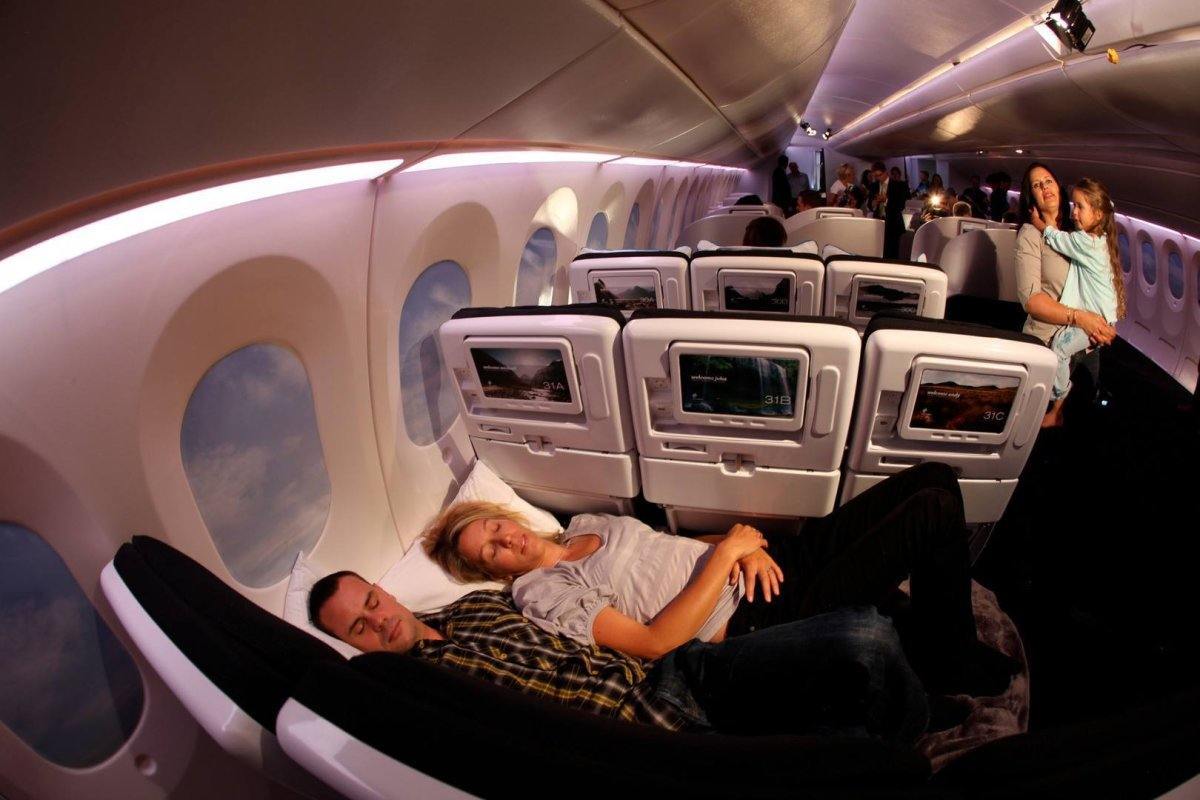 7. Cathay Pacific
Cathay Pacific is consistently regarded as a top notch airline, and their newly refurbished first class suites reflect their continued commitment to excellence. A private entrance leads to the cabins adorned with sculptural artwork and plush burgundy carpet. Personal private pods sport wood-grain partitions and natural leather seats in warm soothing tones. Wall-mounted vases display orchids for a sophisticated touch of elegance. As the chair automatically reclines into the the flat bed position, it also expands in width for a spacious and comfortable sleep. Touchscreen entertainment is at your fingertips and the food is outstanding, as are the amenity kits featuring premium brand toiletries and organic cotton pajamas.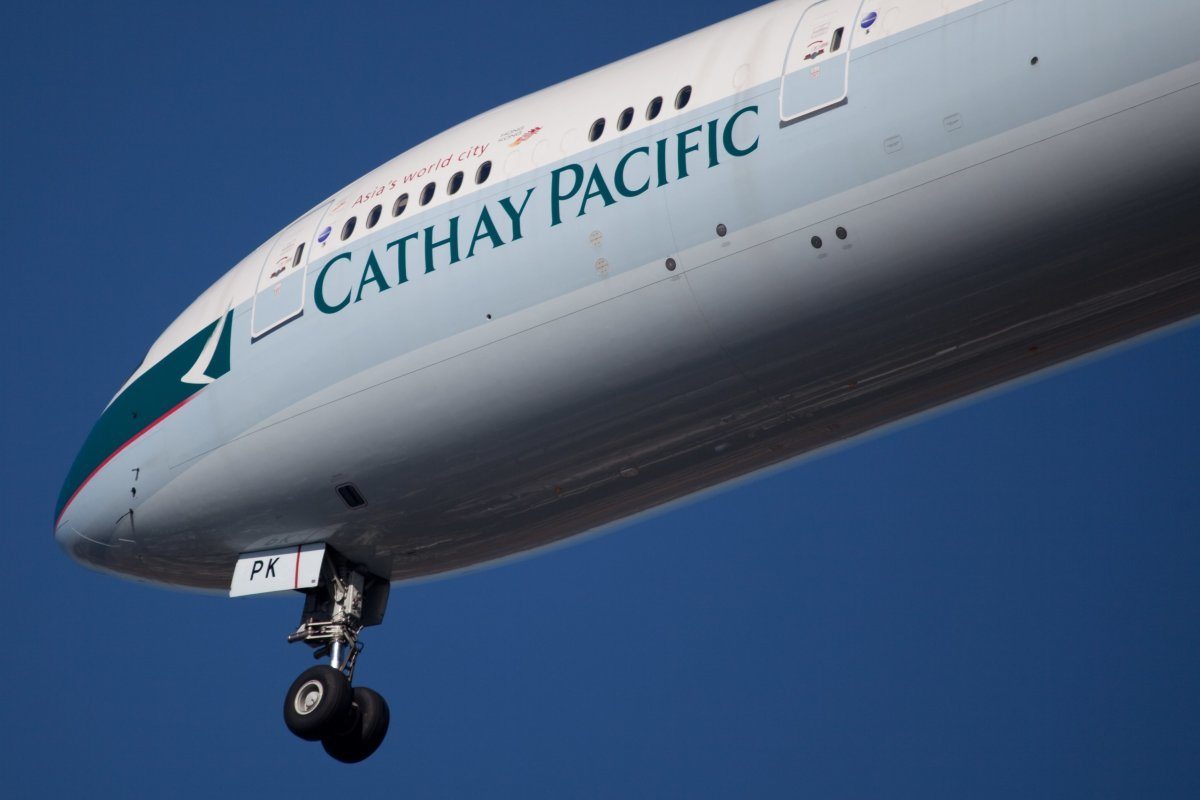 8. Swiss International Airlines
While many other airlines proudly promote their first class pods of privacy, this understated Swiss airline went the other way. Their seats have adjustable partitions that can be configured with an elongated table for two for those who'd rather not dine or work alone. The elegant cabins have wood panelling and grey accents and the seats have massage-enabled air-cushions that can adapt according to your preferred level of firmness.