Love it or loathe it, New Years Eve is the time of year to reflect on the past and look forward to the future. For some, it's a celebration brimming with excitement and expectation. For others, it's an annual anti-climax, burdened with the added pressure of making it the "best party ever". Whatever your attitude towards December 31, consider spending the countdown in some of these hotspots around the world. Some cultures put a unique twist on saying "out with the old and in with the new", while others really know how to ring in the year with a bang. If you're looking for a memorable experience complete with bragging-rights, here's a global overview of some of the best places to spend New Years Eve. Find out where they wear yellow underwear, throw plates or countdown twice on the same day.
1. Kiribati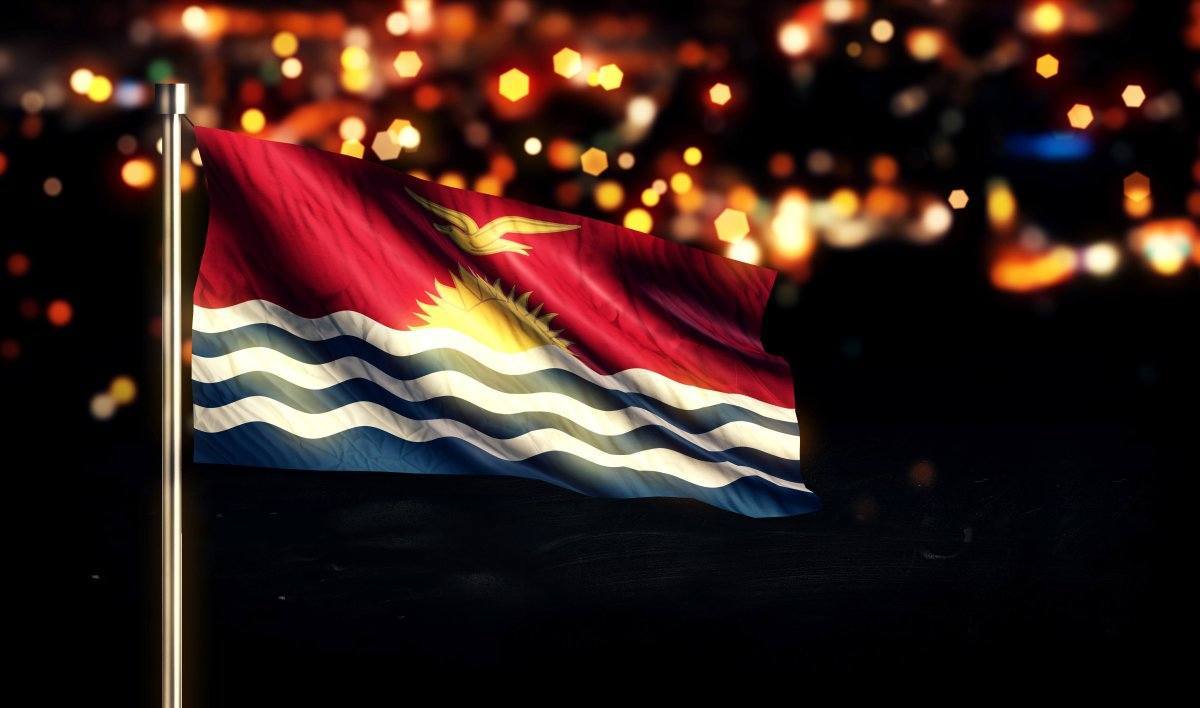 Want to be the first in the world to greet the new year? By virtue of its position on the International Date Line, this environmentally precarious island nation in the central Pacific (the only country to be situated in all four hemispheres) is first to start the annual countdown. To be specific, Millennium Island – formerly Caroline Island – in the Line Island chain of atolls technically reaches that milestone first. All bars and guesthouses in Kiribati have something special going on for New Years Eve, plus there are traditional celebrations at local maneaba meeting houses.
2. Tokyo, Japan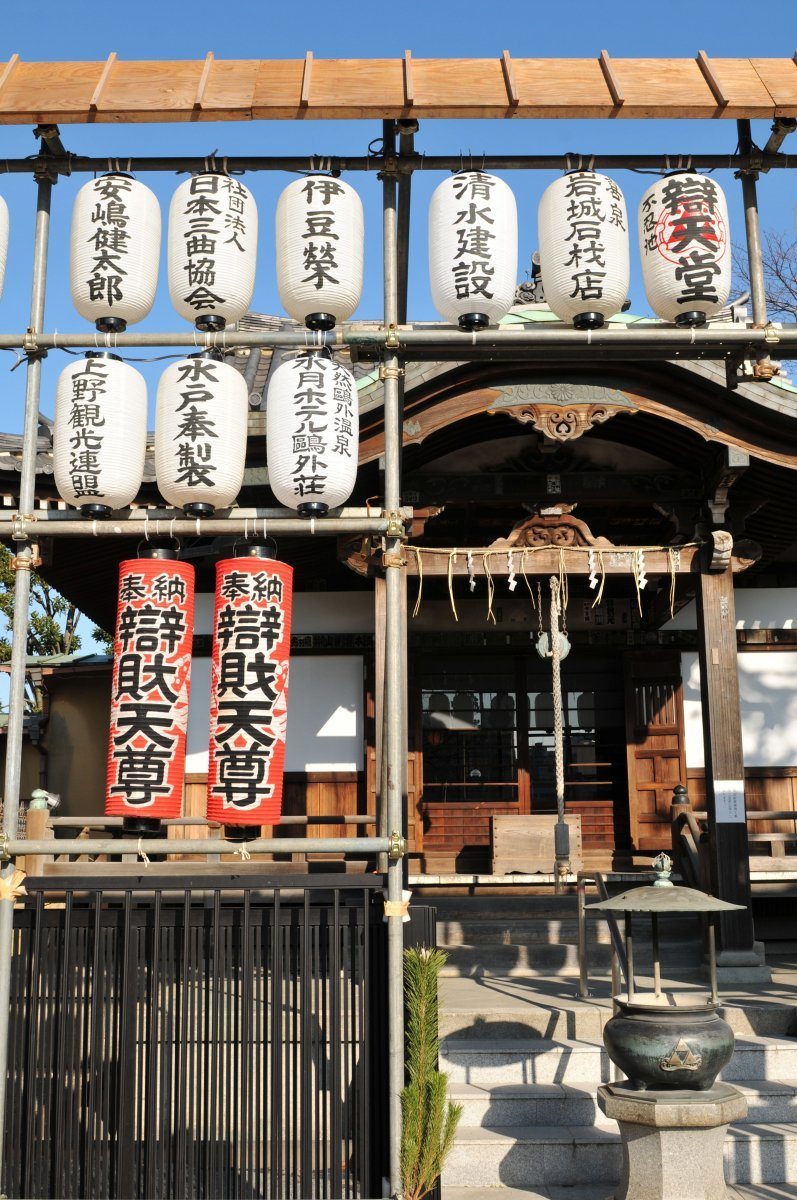 Oshogatsu (Japanese New Year) is the most important holiday on the Japanese calendar, making it a lively yet crowded time to visit. Rather than Christmas cards, Japanese people send New Years cards to friends and family, and often return to their home towns for the celebration. Houses are cleaned to signify a philosophical rebirth and a fresh start come January 1. The tradition of Hatsumode has the locals visiting temples or shrines where the bell rings 108 times at midnight, literally ringing in the New Year. Millions of people visit Tokyo's Meiji, Asakusa and Yasukuni Shrines, among others, to pray for good fortune and to buy Omamori lucky charms. Tokyo nightlife ramps up for the occasion, with amazing parties, bedazzling lights and firework displays in Shinjuku, Shibuya, Roppongi, Ikebukuro and all around the vibrant city. On January 2, the Emperor and Empress of Japan give a New Years greeting from the Imperial Palace, one of only two days a year where visitors are allowed on the Palace grounds.
3. Copenhagen, Denmark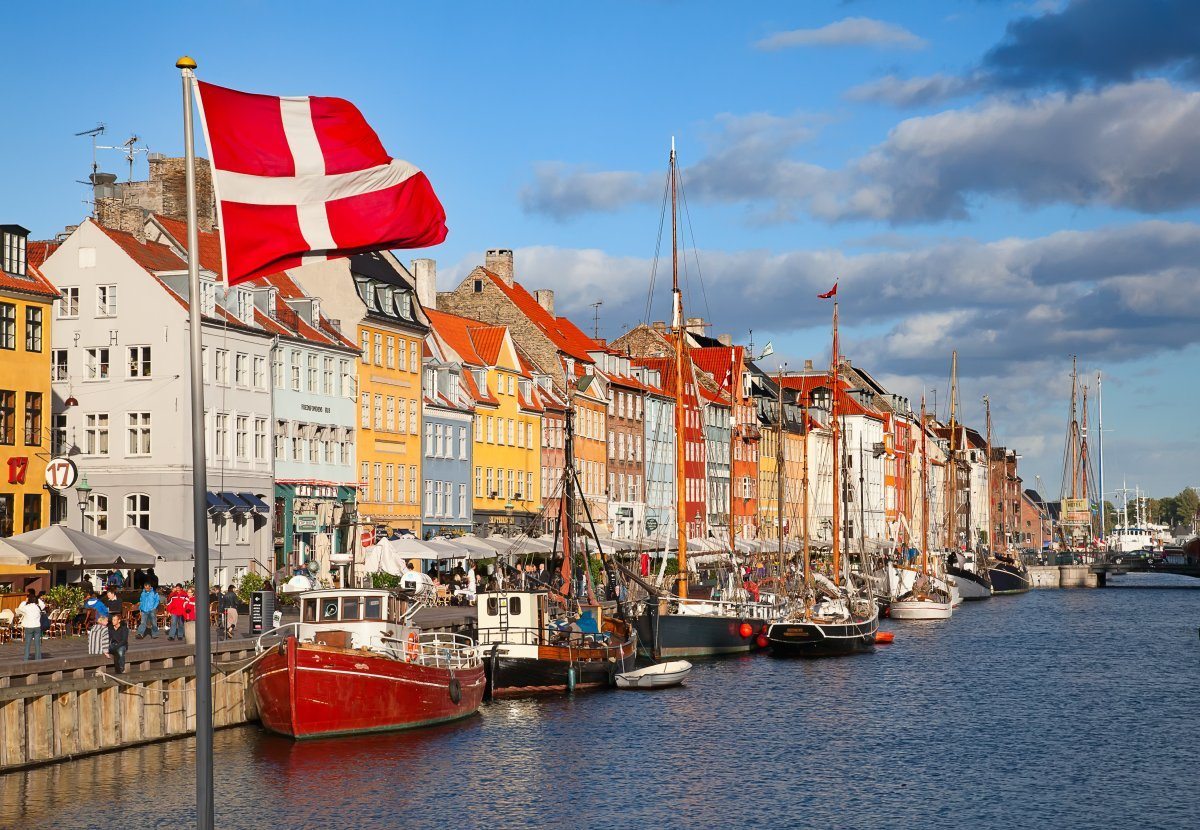 New Years Eve is a huge celebration in Denmark, and its capital city of Copenhagen really gets into the spirit. The Danes usually share a meal with friends and family, watch the Queen's New Years speech and then hit the streets to party the night away. At midnight, it's traditional to gather in the Town Hall Square to hear the clock tower chime the countdown. Tivoli Gardens ignites a world-class fireworks festival right in the heart of the city. Have a slice of traditional kransekage marzipan cake along with a glass of champagne. Want a food fight? An old Danish tradition is to throw food and plates at friends houses as a bizarre sign of friendship.
4. Edinburgh, UK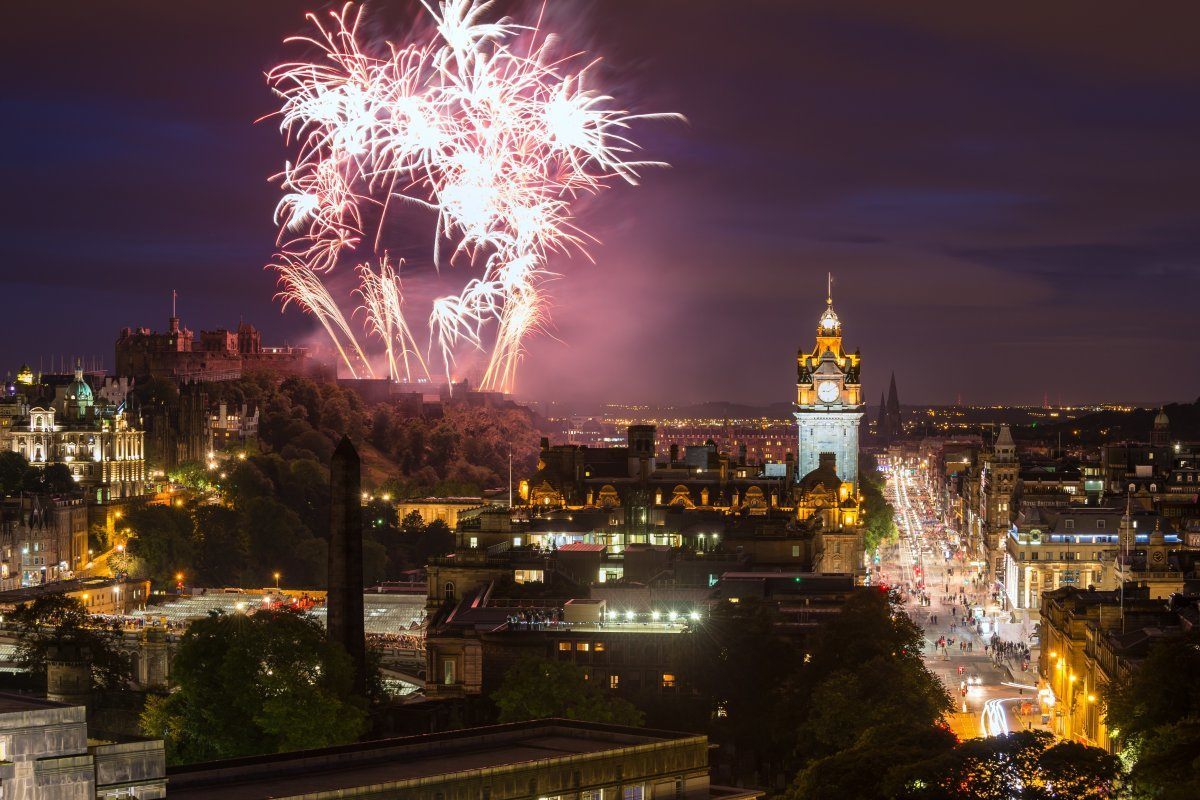 Edinburgh is one of the best places to spend New Years Eve, or as the Scots call it, Hogmanay. Christmas was virtually banned in Scotland for 400 years, from the end of the 17th century to the 1950s, so New Years has long been their pagan-inspired winter festival. December 31 is the traditional day to clean house and clear all debts before the bells at midnight. Robert Burn's For Auld Lang Syne is sung here and many places around the world. Tradition has it that the "first footing" in the house in the New Year should be a dark haired man bringing coal, shortbread, salt, black bun and whiskey. Bonfires, torchlight processions and fireworks are all part of the festivities, with a spectacular display over Edinburgh castle. Throngs of revelers take to the streets, bars, pubs and nightclubs, so you'll have no trouble finding fun in this city on NYE. January 1 and 2 are national holidays here, as people tend to need two days to recover.
5. Hong Kong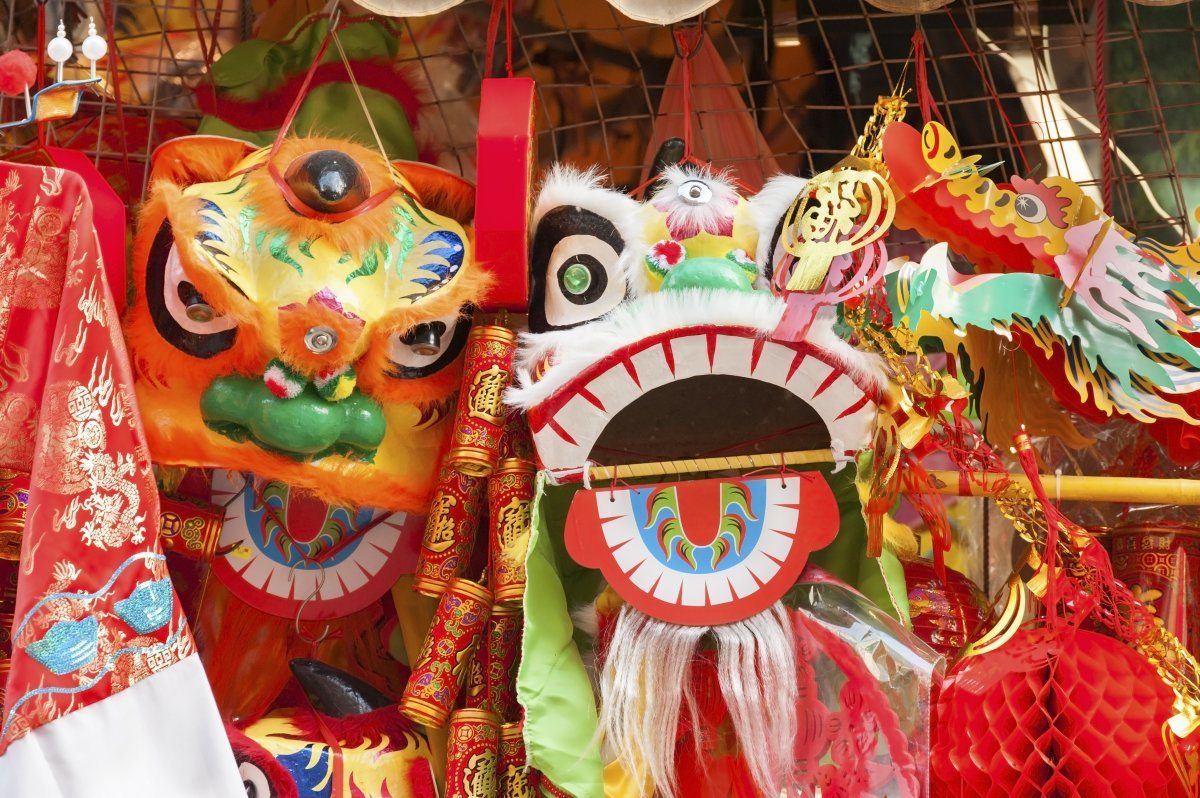 Chinese New Year is a 15 day custom of a food feasts, family frolicking and frantic gift giving. Hong Kong is a fabulous place to get a taste of this tradition, complete with lion dances and dragon parades. Note, the dates of the celebration change each year according to the Chinese calendar, usually falling towards the end of January to mid-February. Chinese New Year 2015 begins on February 19, marking the Year of the Sheep. Also known as the Lunar New Year or Spring Festival, this is a time to honor ancestors and deities. Families gather together to sweep away ill-fortune and to make way for incoming luck. Money is exchanged in red paper envelopes. Traditionally, firecrackers were lit to ward off evil spirits, but they have been banned in recent years for security reasons. Don't worry, Hong Kong also rocks on December 31 with wild pyrotechnical displays across Victoria Harbour. Party the night away in Lan Kwai Fong or in Hong Kong's Times Square.
6. Paris, France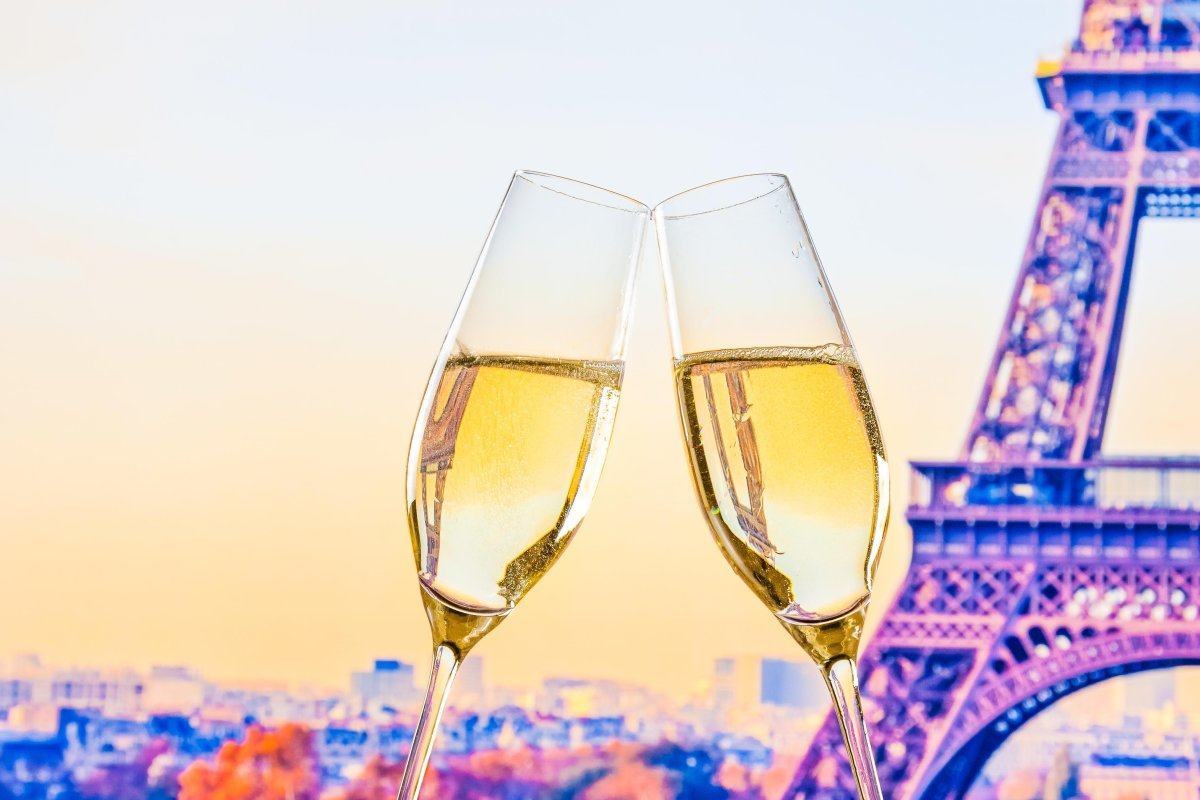 For a more elegant, romantic approach to New Years Eve, consider a trip to Paris for the special occasion. Locally, the celebration is known as Saint-Sylvestre. Enjoy a December 31 dinner cruise along the Seine or book a table at a Parisian cabaret like the famous Moulin Rouge . There's no shortage of fine dining restaurants in the City of Lights to indulge your tastebuds, and the nightlife scene will never disappoint. Crowds tend to congregate around the Champs-Elysees, Place du Trocadero (great views of the Eiffel Tower) and Montmartre to watch digital light shows and drink champagne. It may be a bit cliché, but its a classic, classy way to ring in the New Year.
7. Rio de Janero, Brazil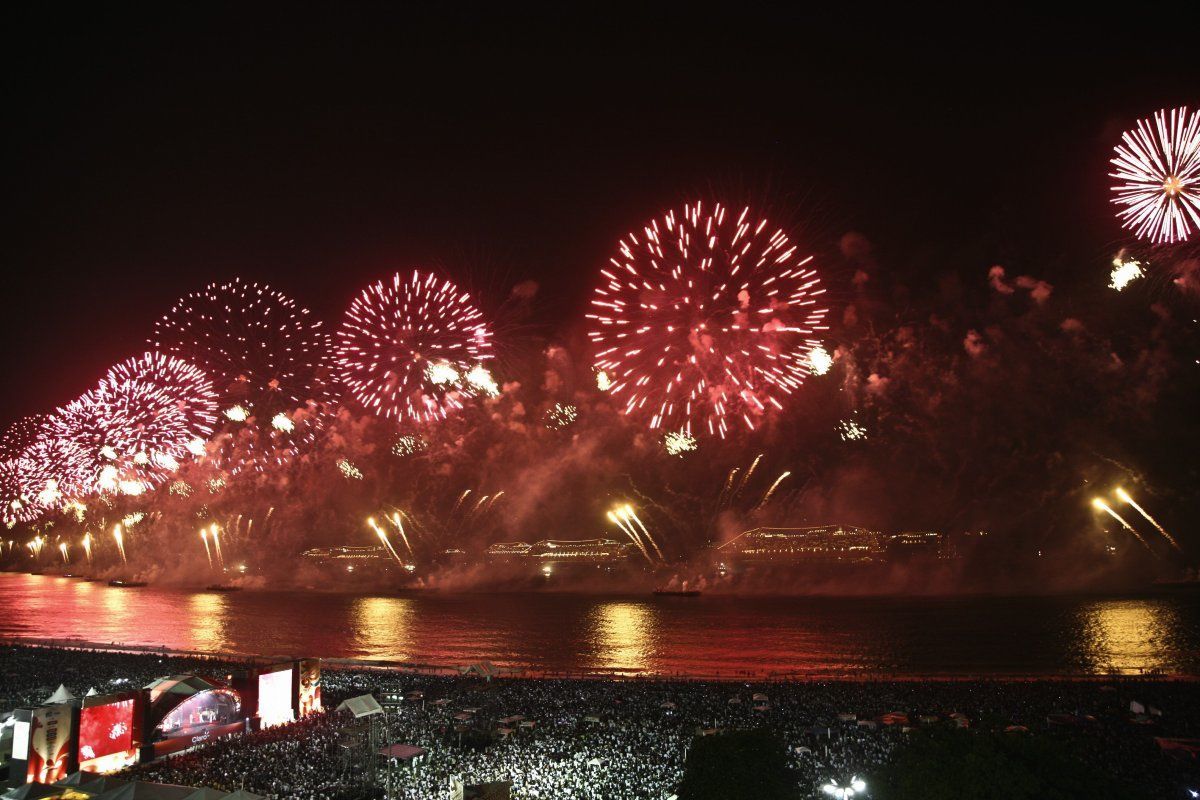 Agoraphobics might want to avoid Rio's Copacabana Beach on New Years Eve because the crowds are packed in at this time of year, second only to the city's Carnival time. Hordes of partygoers take to sand and the streets to celebrate with astounding fireworks displays. A soundtrack of Brazilian samba music gets everyone moving. Tradition says to wear white for good luck, but be prepared to get sweaty and doused with sprays of champagne. The area's bars, clubs and hotels continue to buzz until the morning as nobody can get anywhere in that gridlock of traffic.
8. Samoa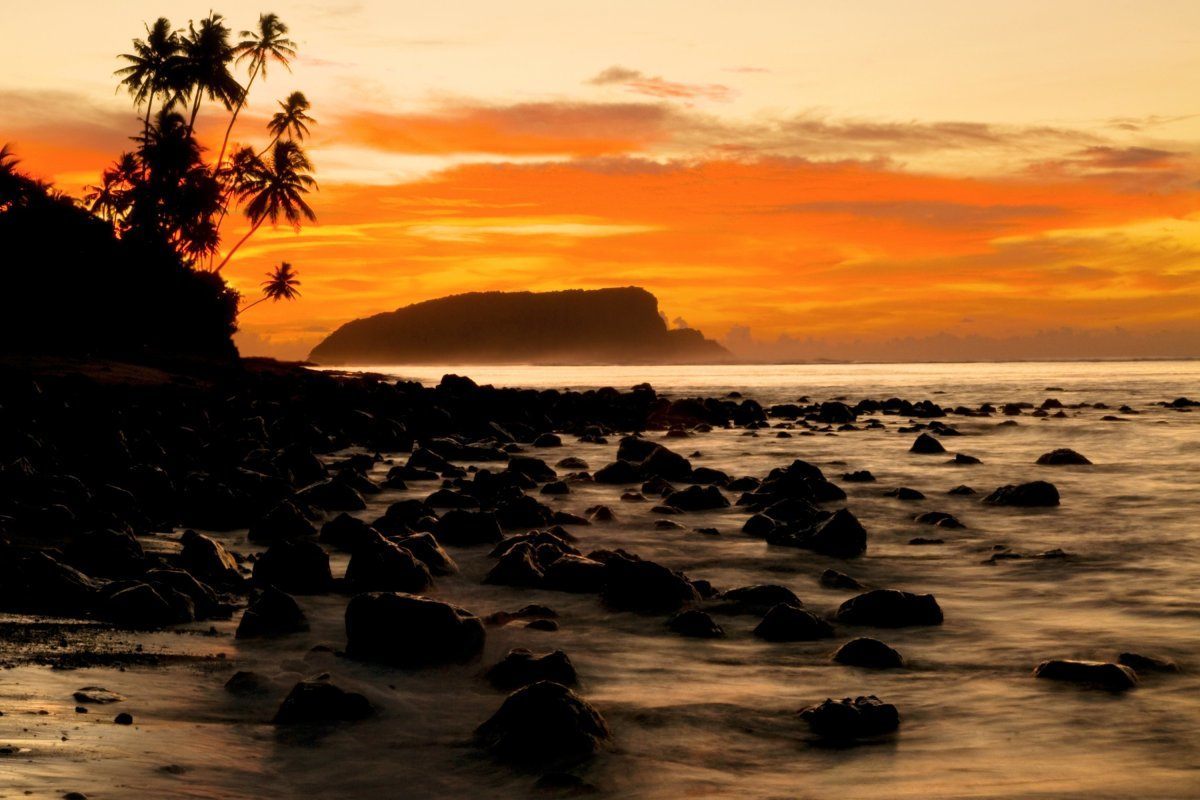 If you really love New Years, why not celebrate it twice? The Samoan Islands in the Pacific are uniquely situated in two time zones. Technically, you can enjoy the midnight countdown in Samoa then be a time-traveler by flying about 100 miles east across the International Date Line to American Samoa. Do it all again the same day, albeit 25 hours later. You will be among the first and last people to ring in the New Year around the world.
9. London, UK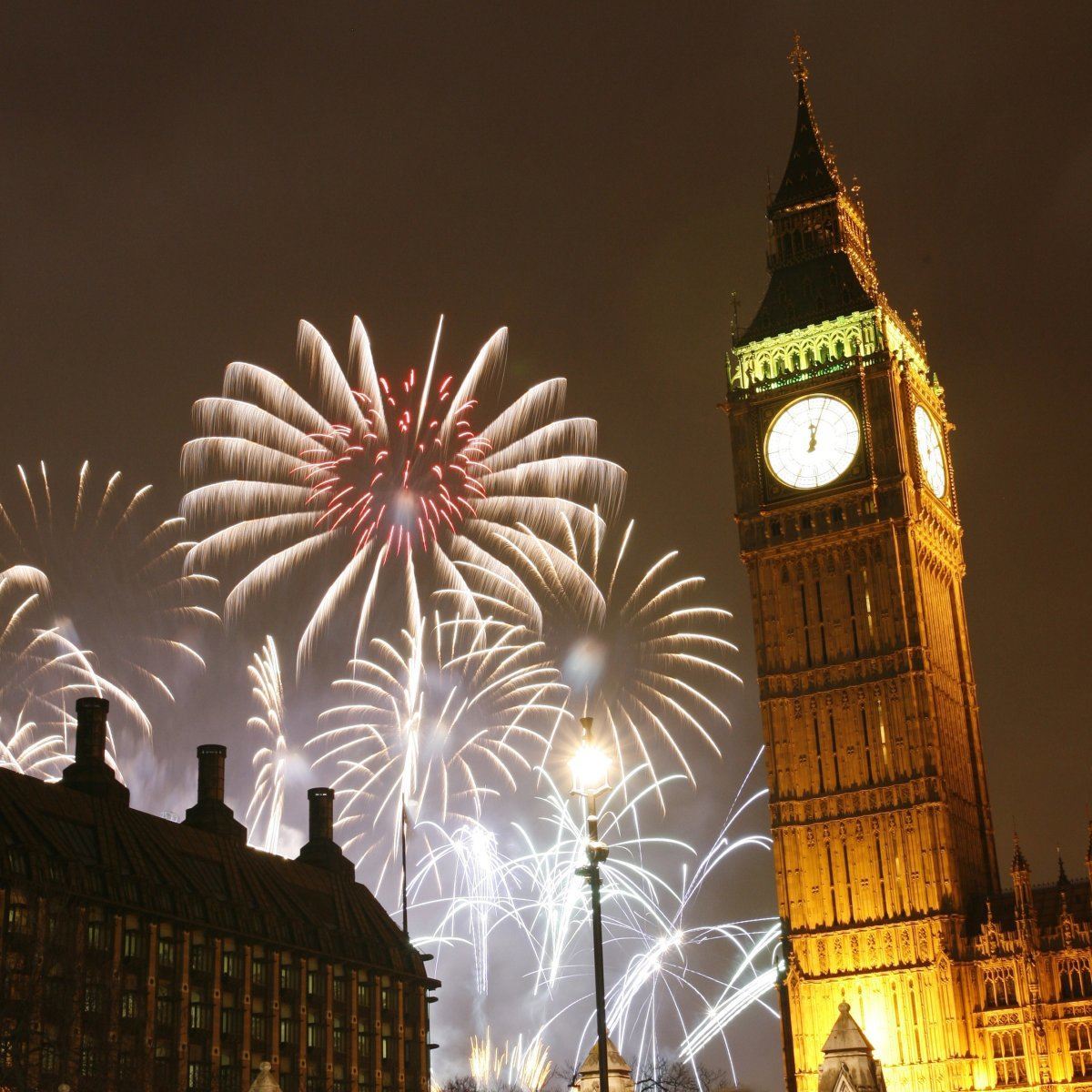 By most accounts, London is one of the best places to spend New Years Eve in the world. Like with any spot popular with locals and tourists, you should make plans well in advance and expect to pay dearly for any venue with a view. However, the city's NYE pyrotechnic display is second to none. The Mayor of London's firework show along the embankment sends the old year off with a bang. Almost all restaurants, bars, pubs and nightclubs have some sort of swanky shin-dig going on. On January 1, you can attempt to recover from your hangover by watching the New Years Day parade of dancers, acrobats, cheerleaders and musicians and strolling along the West End streets.
10. Koh Phangan, Thailand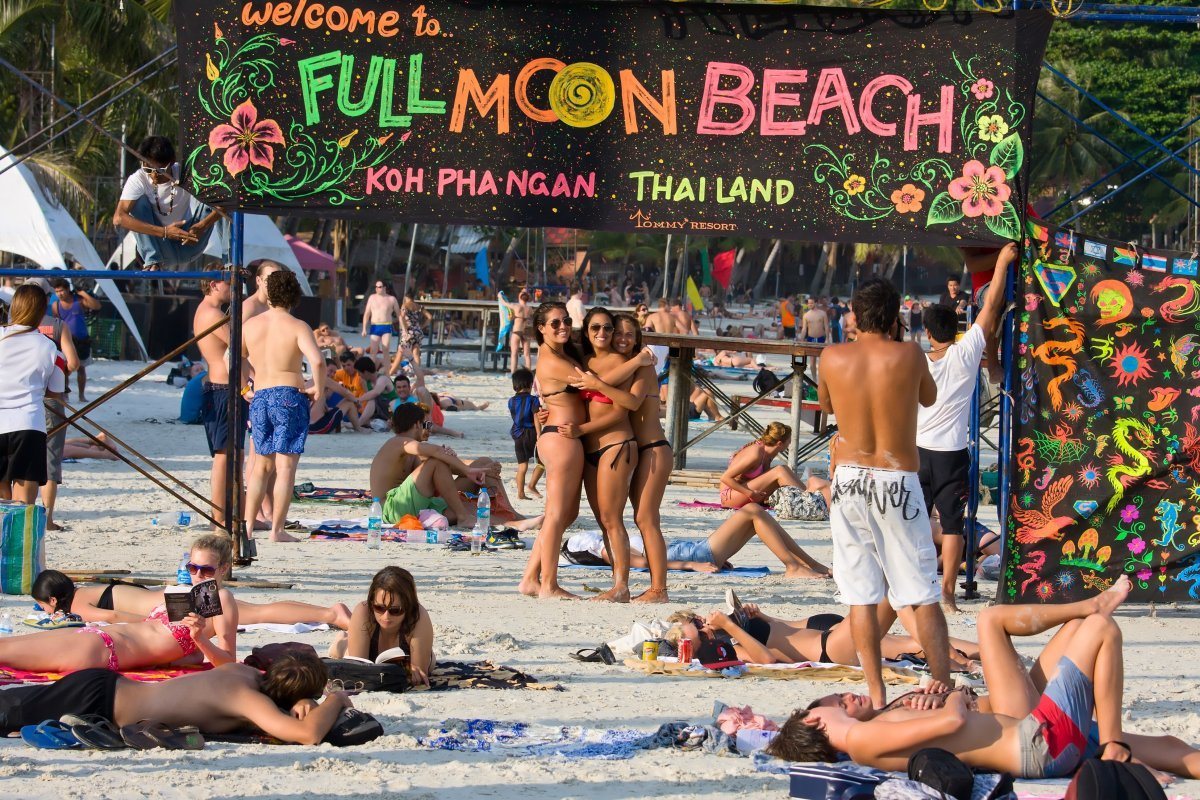 The Thai island of Koh Phangan is famous for its legendary Full Moon parties, so it's no surprise that it also does New Years Eve in a big way. Party revelers from around the world flock to Haad Rin's Sunrise Beach for 2 weeks of non-stop celebrations, culminating in an outrageous beach party on December 31. Needless to say, this is not a family friendly venue or a place to experience authentic Thai culture. But hardcore NYE partiers will have a notch in their belt after ringing in the New Year here.
11. Madrid, Spain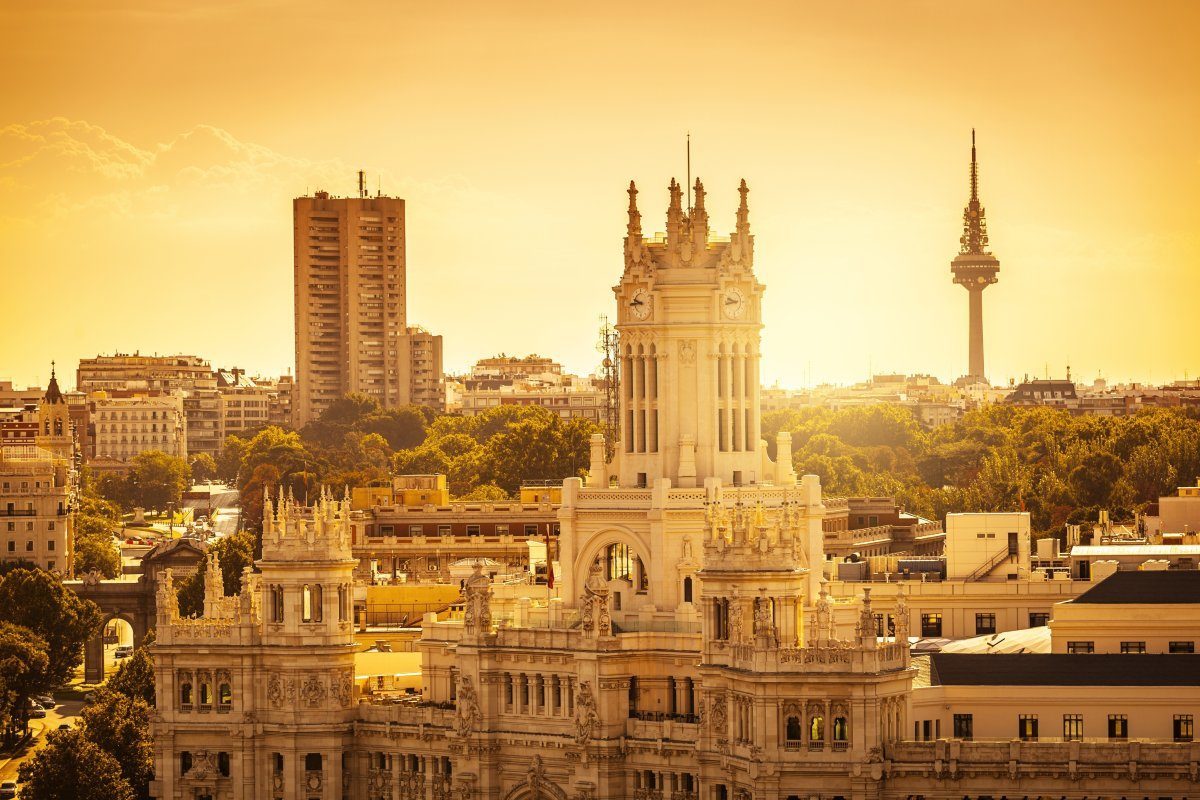 The New Year's Eve tradition in Spain involves eating 12 lucky grapes in time to the 12 chimes of the clock striking midnight. People of Madrid gather at La Puerta del Sol, the city's main square, to consume grapes in both solid and liquid form (ie. cava sparkling wine). With its mild Mediterranean climate, old-world traditions and modern party vibe, Madrid is one of the best places to spend New Years Eve in all of Europe.
12. Sydney, Australia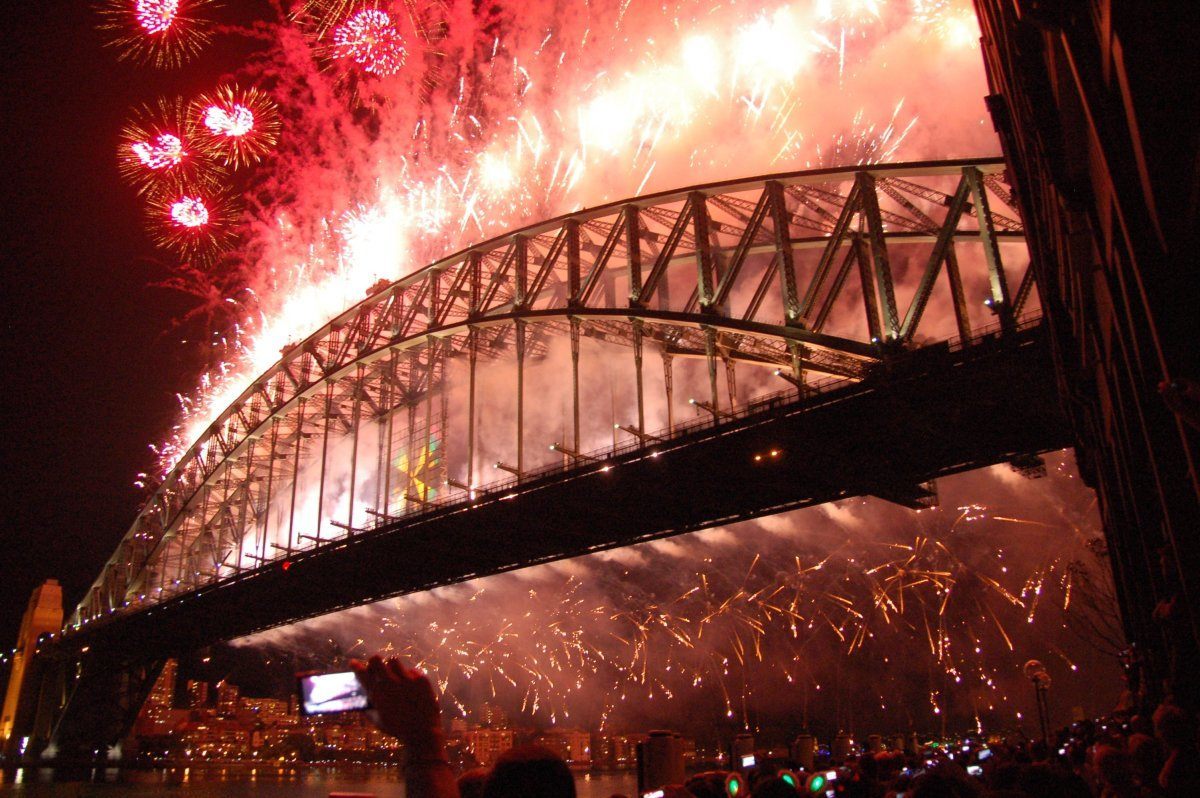 If NYE and fireworks go hand-in-hand for you, Sydney is the ultimate place to ring in the New Year. There's nothing quite like colorful bursts of light over the harbor, illuminating the Sydney Opera House and Harbour Bridge. If you can score yourself a spot on a yacht, you'll have an incredible view of the kaleidoscopic show. There's a 9pm Family Show and a Midnight Show for late night revelers, both choreographed and synchronized to music. Try Mrs. Macquarie's Chair, Circular Quay or Sydney Park for the best views. Whether you're one of the millions who watch it in person or the reported billion who watch it on television, the Sydney New Years firework show is phenomenal.
13. Harbin, China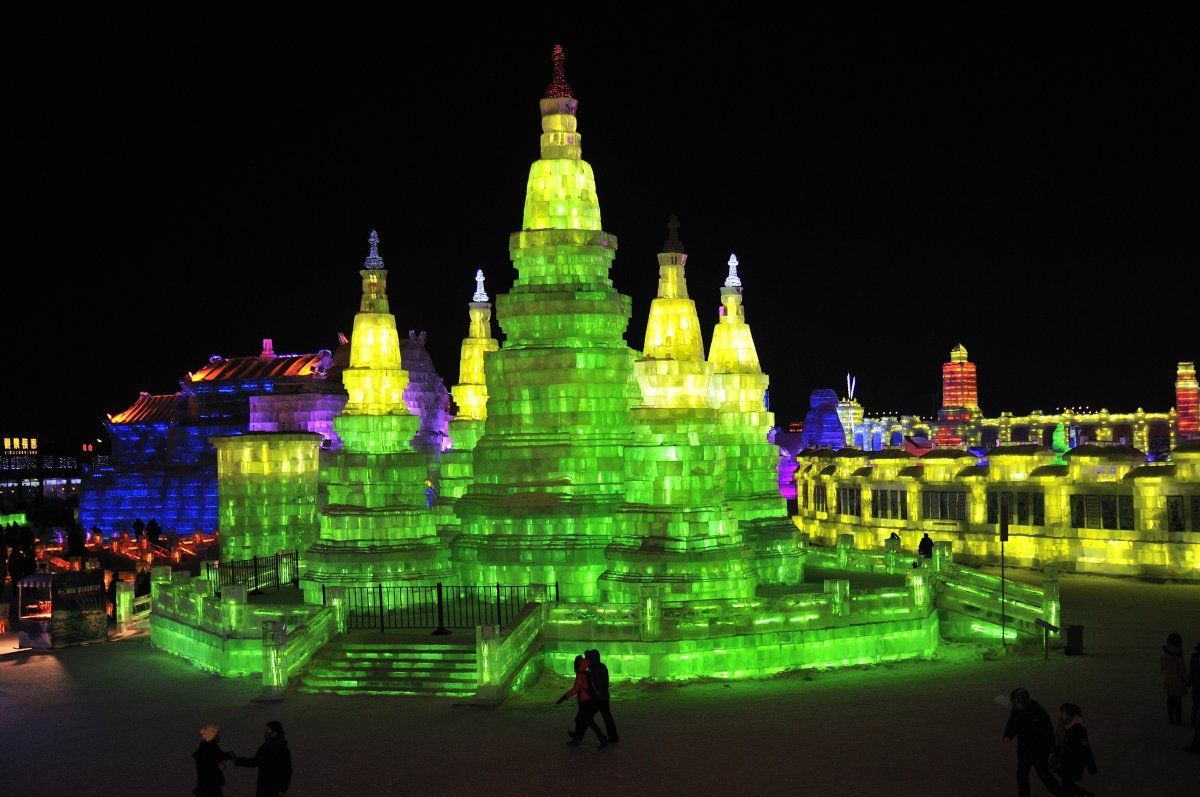 If you head to Harbin for New Years Eve, stick around for a few more days to take in the world renowned Harbin International Ice and Snow Festival. The annual festival begins in early January and features some of the most spectacular works of ice art and architecture, including full sized recreations of world landmarks colorfully illuminated from within. Its a fantasy land of ice castles, ice slides and skating rinks. While December 31 is not the traditional Chinese New Year, you will find some restaurants and tourist hotels have a countdown celebration.
14. Istanbul, Turkey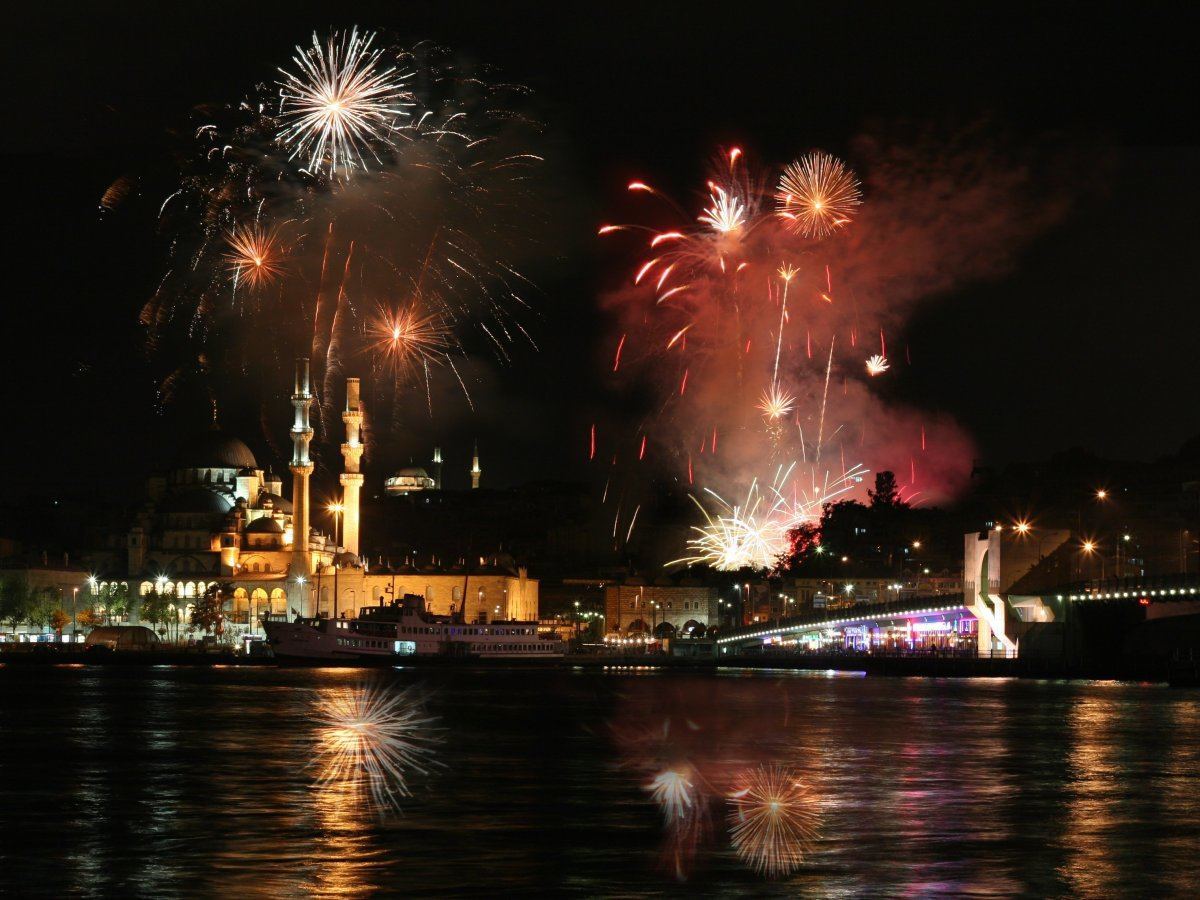 For an east-meets-west take on New Years Eve, head to the cosmopolitan Turkish capital. Istanbul makes a particularly scenic spot to see stunning pyrotechnical displays across the Bosporus at the stroke of midnight. Arrange to be on a rooftop terrace or on a river cruise rather than in Taksim Square, where the crowds can be a bit daunting. Head to Nişantaşı or Kadıköy for their Mutlu Yıllar street parties.
15. Valparaiso, Chile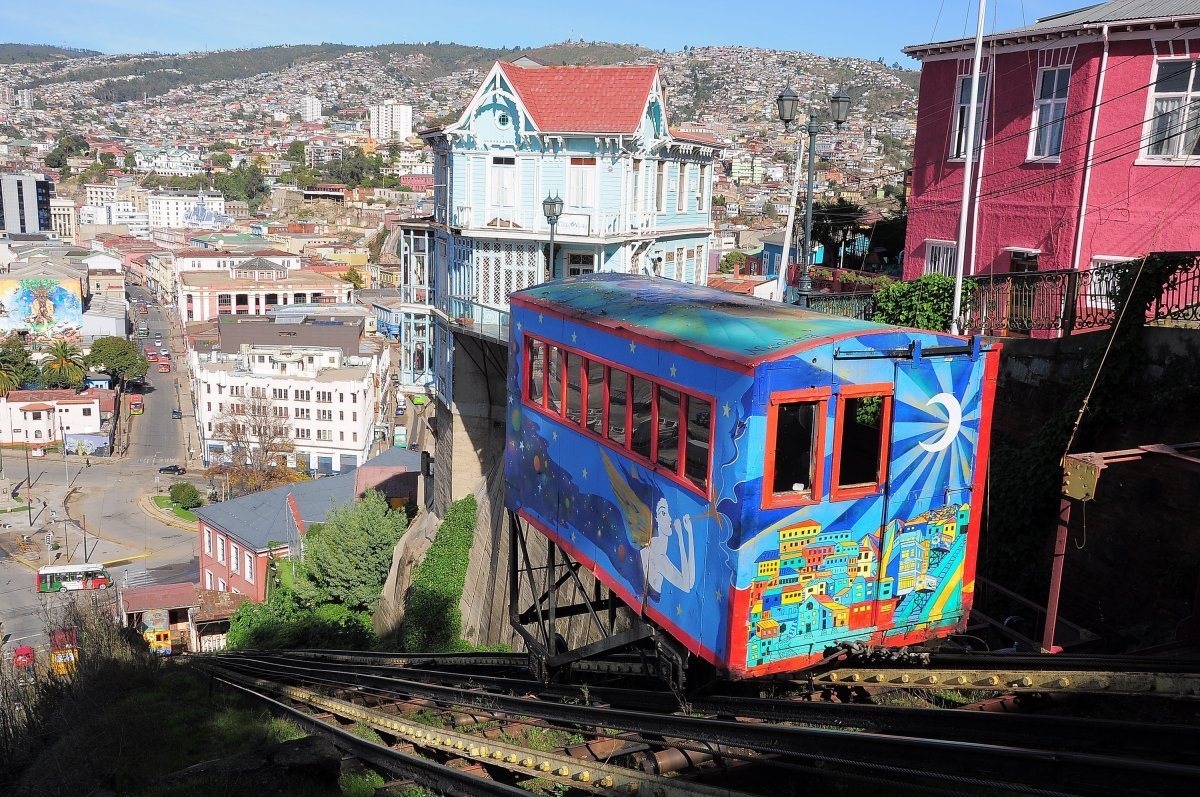 The New Years tradition in Chile is for women to wear yellow underwear if they want to be lucky in love. Another tradition is to lug empty suitcases around town if you hope to travel in the New Year. Like their Spanish forefathers, the Chileans also eat 12 grapes at midnight to symbolize prosperity for the coming year. But if hardcore partying and a dizzying display of fireworks is your idea of a NYE celebration, Valparaiso is the place to be on December 31. It claims to have the biggest pyrotechnic show in all of South America. Electricity along the waterfront is cut off around midnight to enhance the spectacle. After the light show, join the crowd at Plaza Sotomayor for more music and merriment until the sun comes up.
16. Cape Town, South Africa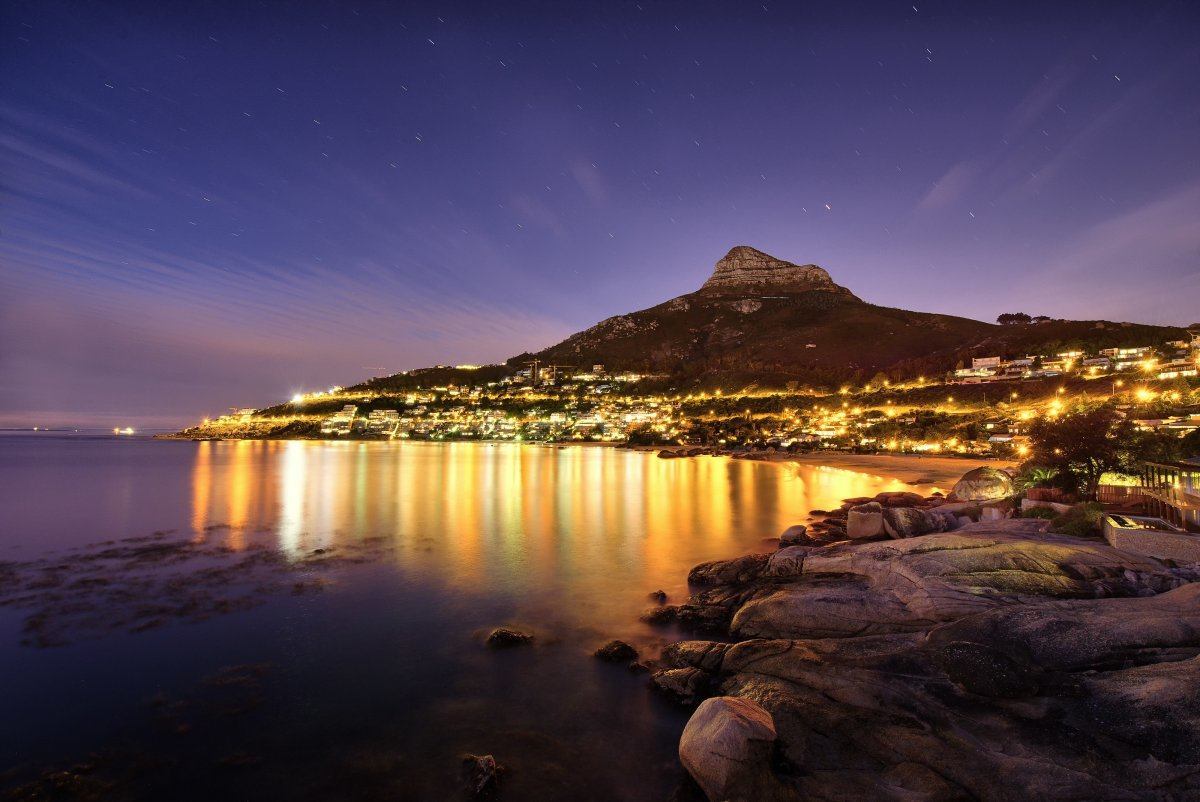 South Africa' Mother City knows how to throw a NYE party. Head to the V&A Waterfront Amphitheatre for a roster of musical, comedy and dance performances culminating in a riotous explosion of fireworks. Take a cable car up Table Mountain for a stunning view of the festivities below. Stick around for the "Second New Year" Bo-Kaap on January 2, Cape Town's traditional minstrel march.
17. New York City, USA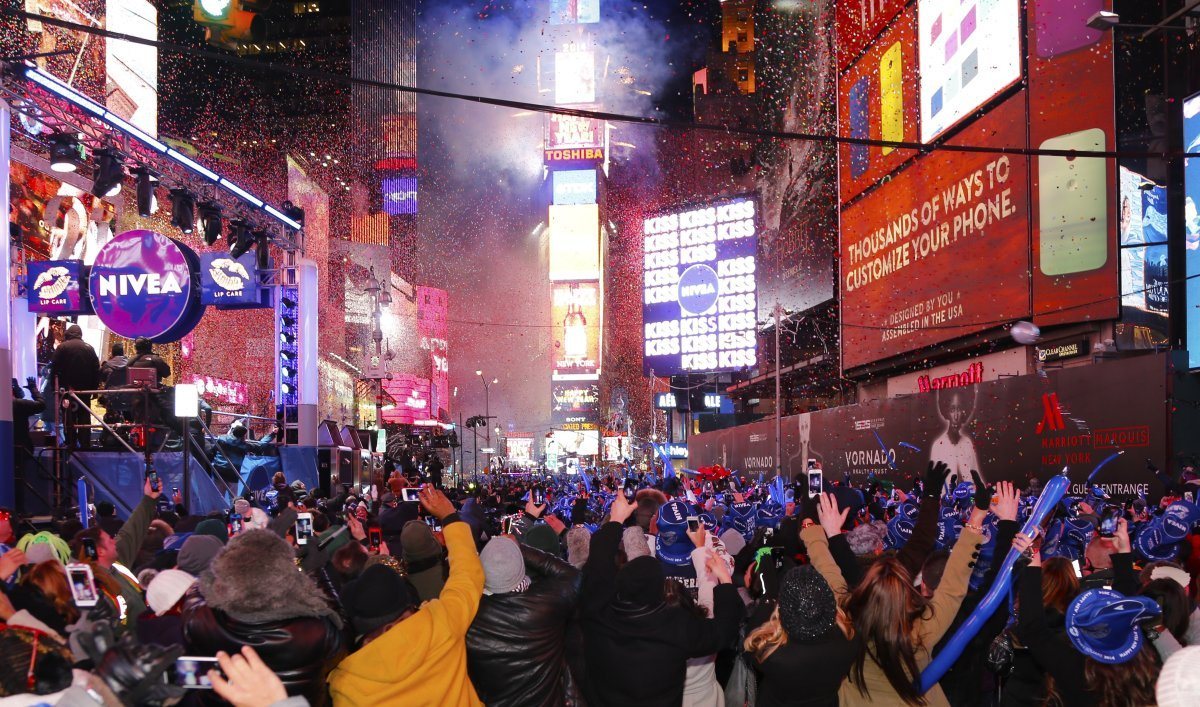 If there's one town that's synonymous with NYE it's NYC. Watching the glittery ball drop in Times Square is many people's idea of a bucket list celebration. As you might expect, the crowds are colossal and the price tag for venues with a view even more so, but you will never forget the classic countdown in the city that never sleeps. Dress warmly, bring your own food/drink (non-alcoholic is the official word, but no-doubt some revelers sneak something stronger in their flasks) and get there early to jockey for position. If you can't be there in person, you can always watch the festivities on TV.