When it comes to destination weddings, most people aim for hot climates, but not every bride dreams of getting married on the beach. Sometime a white backdrop makes a better setting for a white wedding. Think cozy fireplaces, horse-drawn sleigh rides and snow-capped mountains. Here are some of the best locations for winter weddings around the world if you want to embrace the romance of the season.
1. Dolores, Colorado
In Dolores Colorado is the Dunton Hot Springs Resort which is actually a restored ghost town. The San Juan mountain location has unbelievable views as well as luxury cabins, an outdoor chapel, and…an old-style saloon! If you're in the mood for exclusivity, you can actually rent out the whole darn place.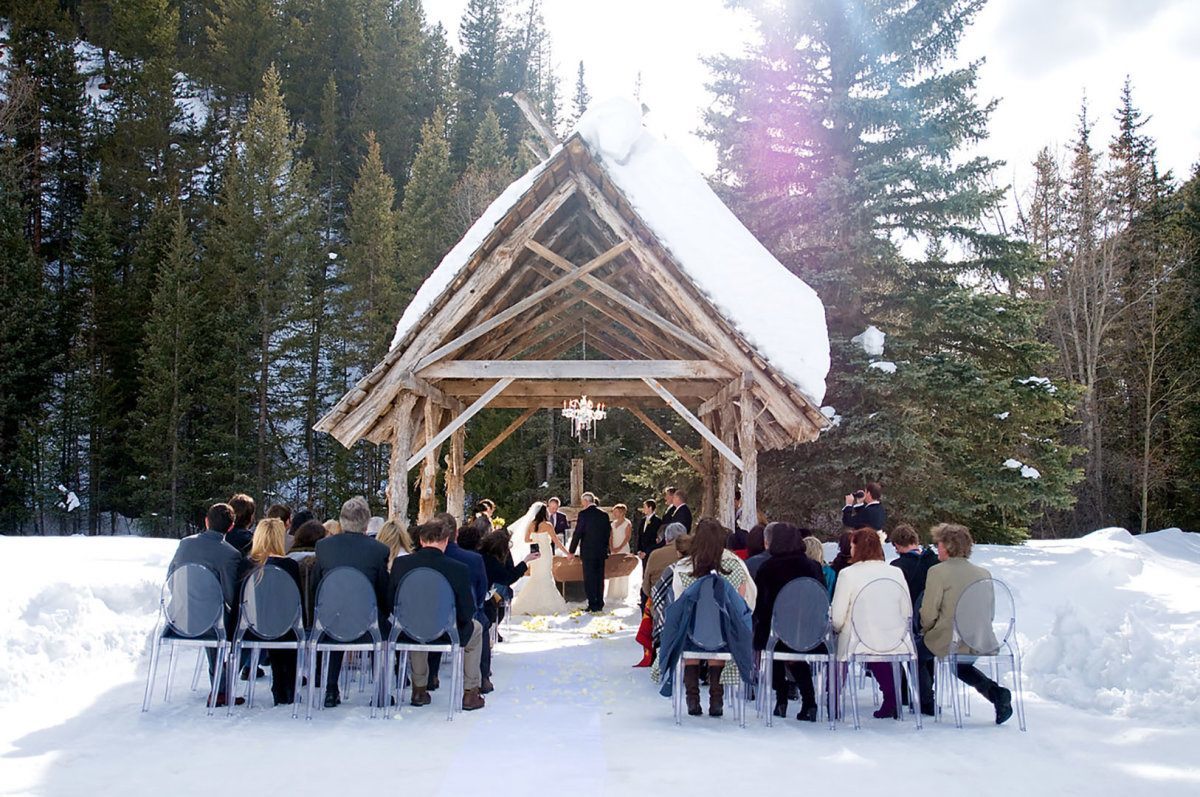 2. Jukkasjärvi, Sweden
Jukkasjärvi Sweden is home to the other worldly Ice Hotel, which is reconstructed each winter out of ice and snow and curated by different artists each year. The hotel does a lot of weddings both in the chapel nearby that's been around since the 1600's, as well as the exquisite Ice Church. It's a fantasy frozen setting ideal for a memorable event.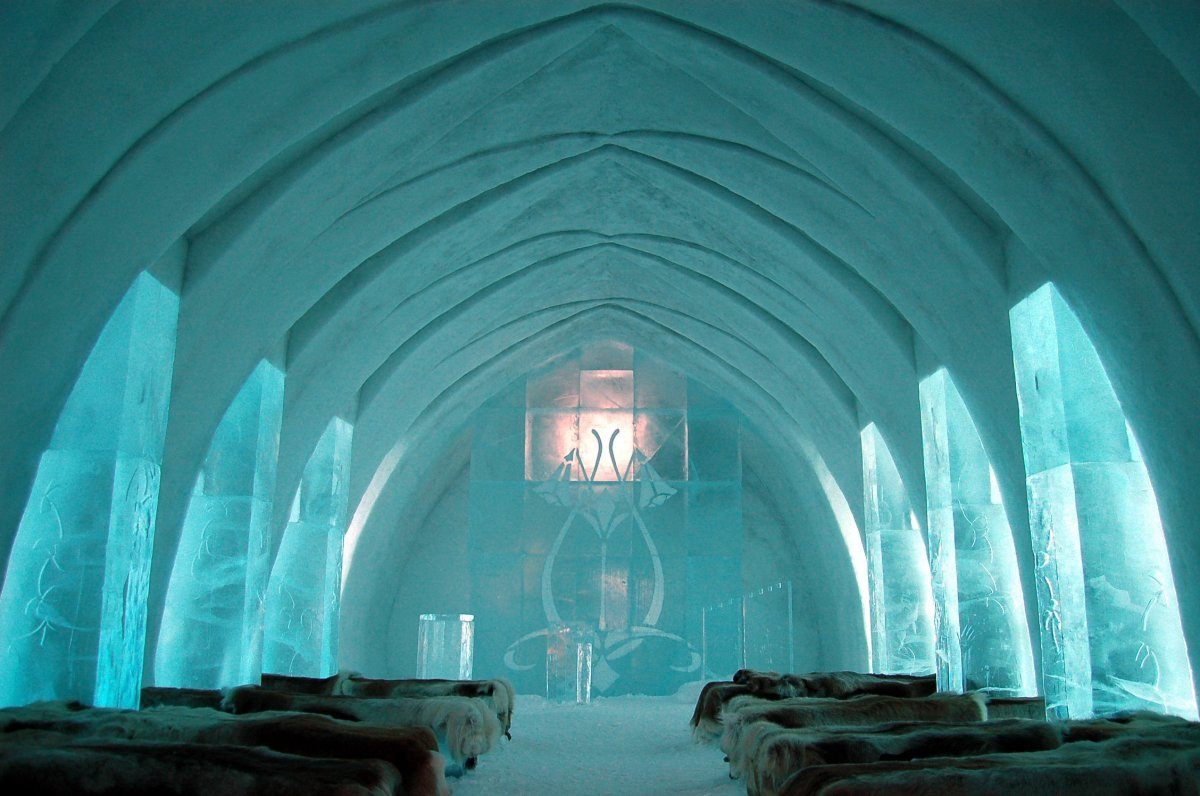 3. Alberta, Canada
The Fairmont Chateau Lake Louise in Alberta is a stunning place for a wedding in any season, but it shows off particularly well in winter. The hotel is located in the Banff Springs National Park and has beautiful outdoor spots for the perfect ceremony. The hotel has repeatedly received the Conde Nast Traveler "Gold List" for hospitality excellence, so it's about as worry free as can be. The castle-like hotel nestled in the mountains makes for a spectacular wedding photo album.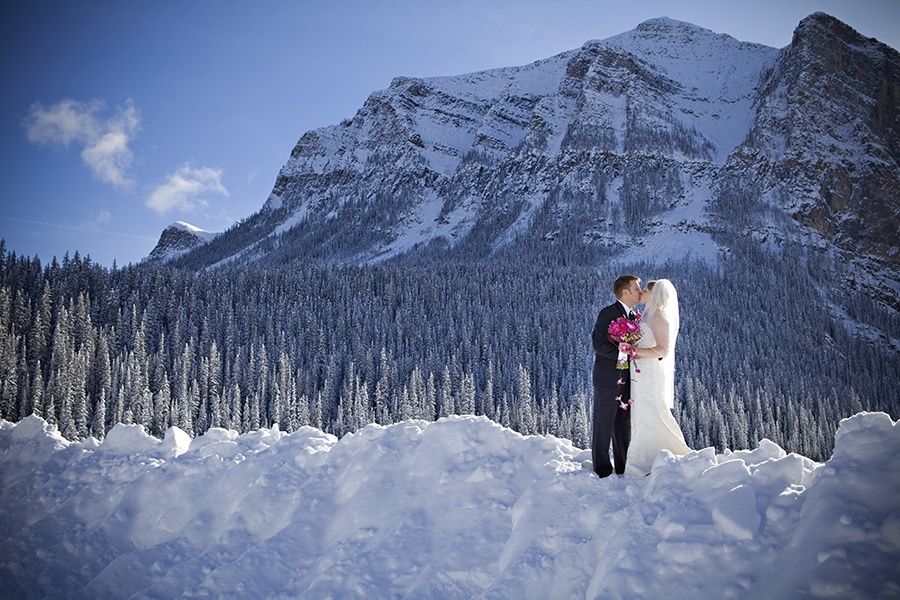 4. Central Park, New York
Don't overlook NYC for a winter wonderland wedding. You can say your "I dos" right in photogenic Central Park. There are endless spots to have the ceremony, and nearby hotels for the perfect reception. Try Bethesda Terrace, Belvedere Castle or the Bow Bridge. They look amazing in the snow.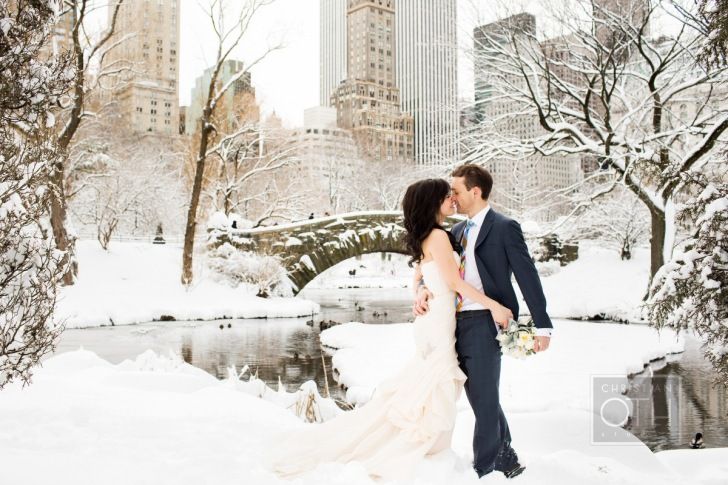 5. Saariselkä, Finland
In Saariselkä Finland you can actually get married inside of a glass igloo, which will keep you warm but give the feeling of being outdoors. Igloo Village is also a great place to spot the Northern Lights, which would create a truly unforgettable way to kick off a marriage.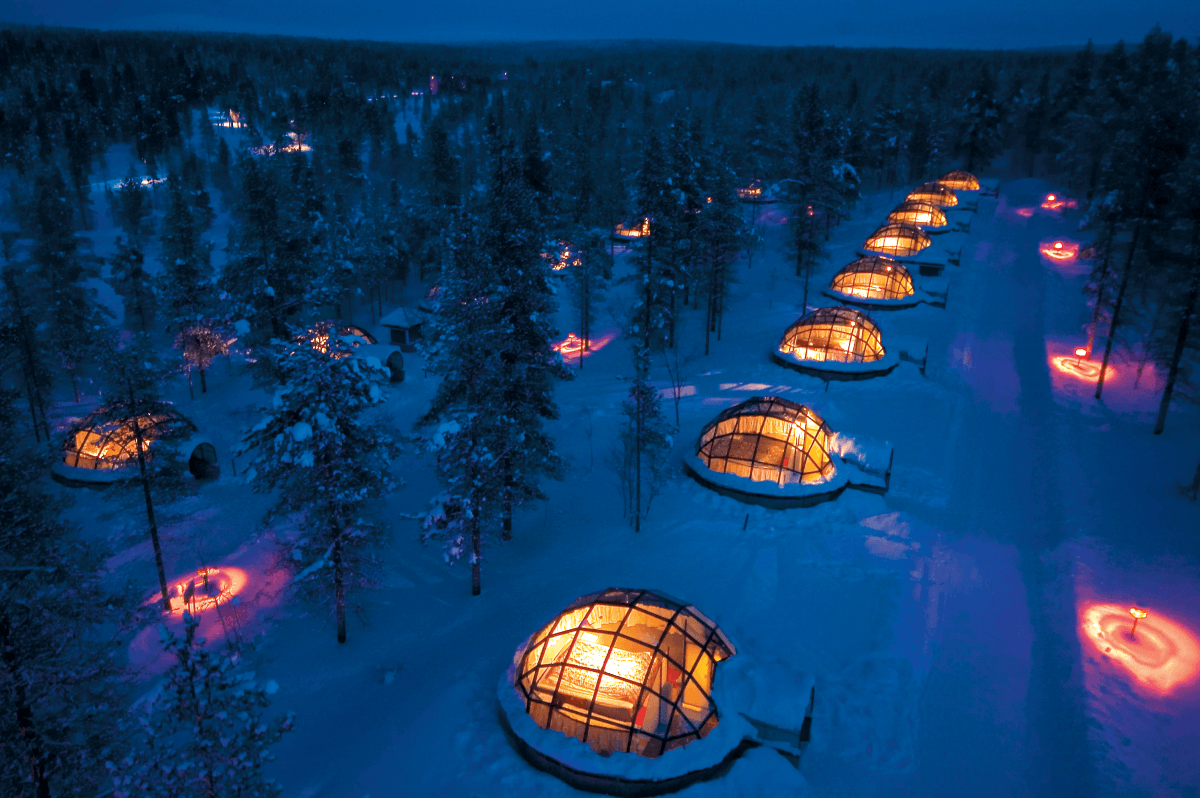 6. Colorado Springs, Colorado
Colorado Springs is home to a variety of beautiful resorts, including the Cheyenne Mountain Resort and Club. This particular location is set in the front range of the Rocky Mountains, and has the space to accommodate huge wedding parties as well as the glamour to create cozy intimate ones. The reception options include a ballroom as well as an outdoor terrace, ideal for photo-ops.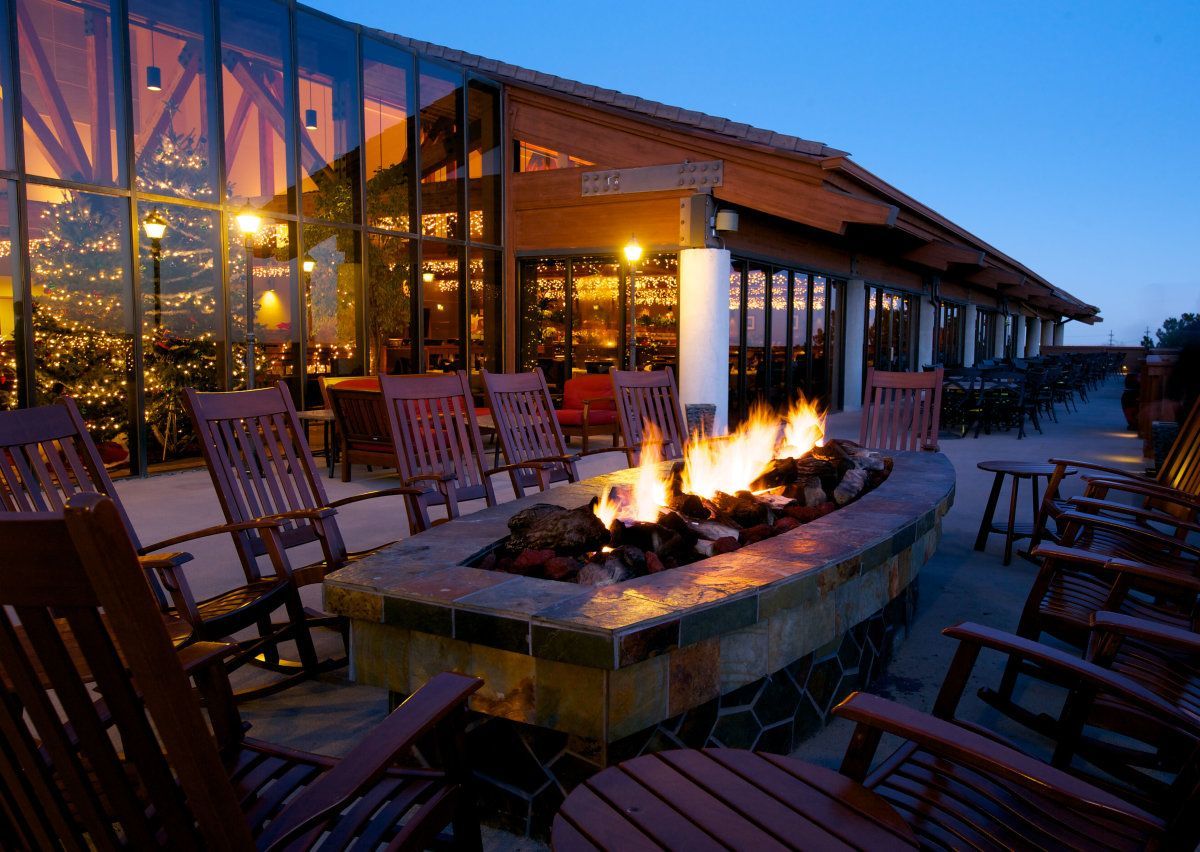 7. Chamonix, France
The Chamonix-Mont-Blanc resort in France is one of the oldest ski resorts in the country. There is a small chapel that's great for weddings, but having one outdoors next to a glacier is another option that can't be beat if you like the outdoor thing. The resort is located right at the junction of France, Switzerland and Italy, which provides a lot of travel options for the honeymoon.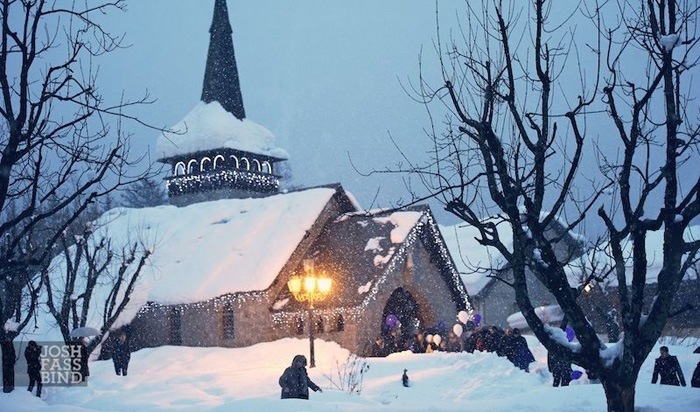 8. Sundance, Utah
The Sundance Mountain Resort in Utah has Mt. Timpanogos as a backdrop and gorgeous pine trees as an accent. They have a variety of options for both weddings and ceremonies that include an 800 square foot log cabin for an intimate ceremony, to the 4,200 square foot grand hall for more opulent events.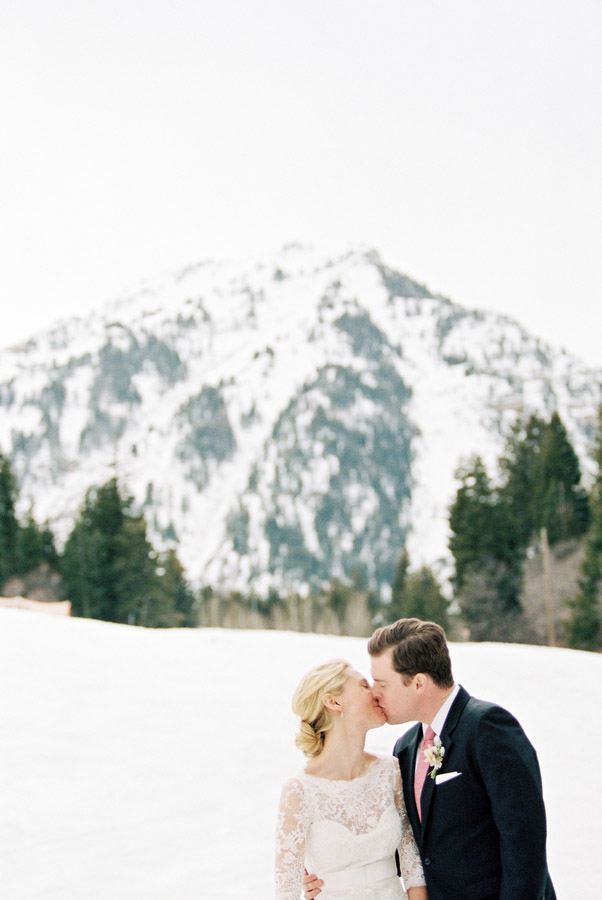 9. Quebec, Canada
The Hotel de Glace in Quebec is another hotel that is a seasonal one, only open from January to March. The hotel has weddings in its chapel made of ice, and there are 44 rooms where guests can stay. Nearby Quebec City is about as romantic and picturesque as it gets, and it shows off particularly well in the winter months. You can't beat the Chateau Frontenac for a storybook reception or honeymoon.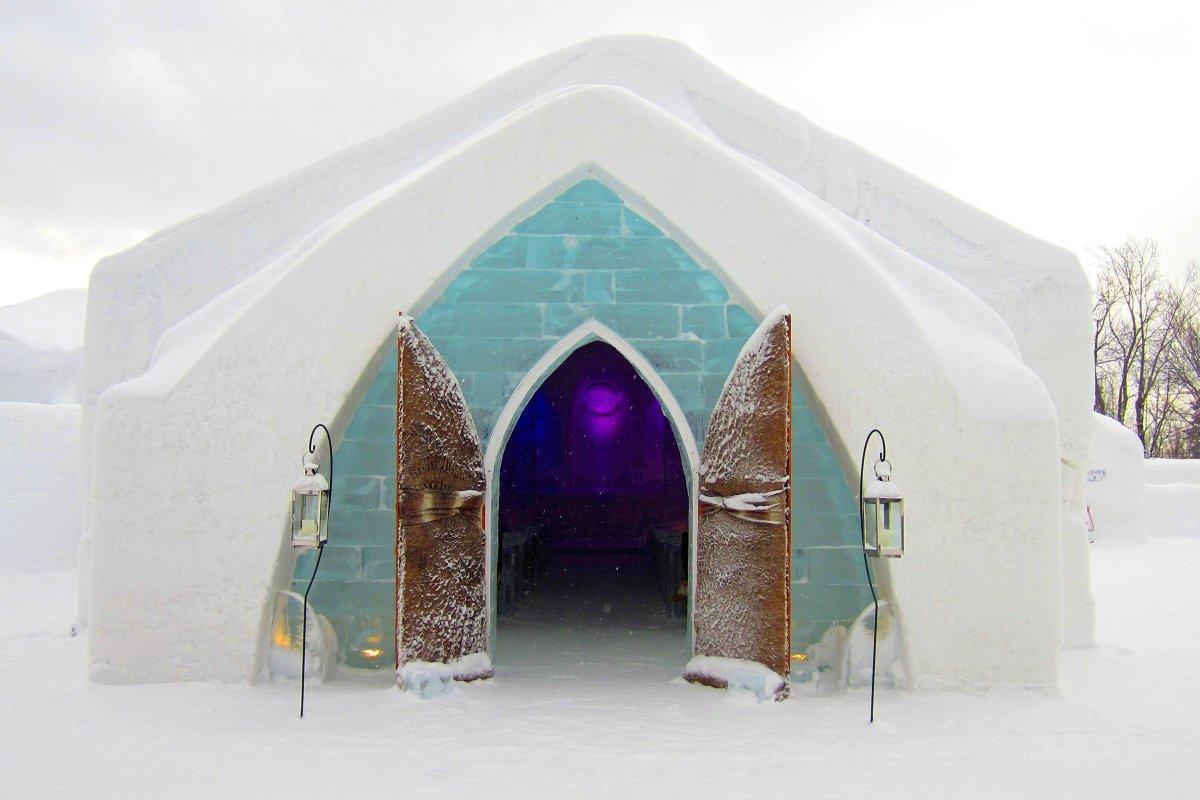 10. Goldsby, Oklahoma
Southwind Hills in Goldsby, Oklahoma, has a gorgeous rustic barn setup for weddings that is still elegant and modern. Think lots of polished dark wood and beautiful lighting indoors, with 130 acres of gorgeous landscaping outdoors. They also do honeymoons in their one-of-a-kind cottage, if you want to get started on that right away.
11. Yoho National Park, British Columbia
Yoho National Park in British Columbia is home to the Emerald Lake Lodge located in the Canadian Rockies. Rustic yet glamorous weddings can be held inside the lodge, as well as right on the mountain-flanked shore of Emerald Lake. It's a truly stunning spot.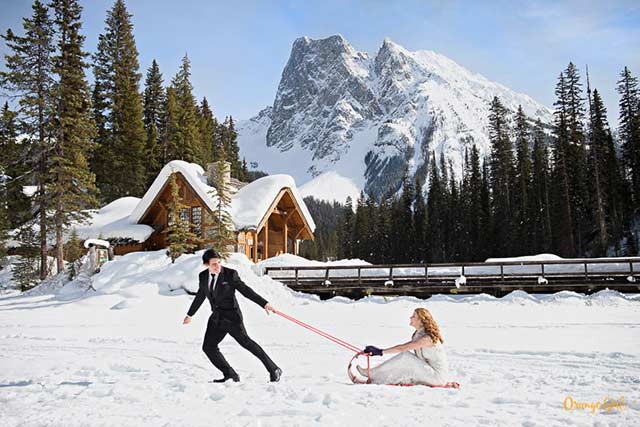 12. Kirchberg, Austria
In Kirchberg, Austria the Maierl Alm Chalets are located right on the Alps. It can host 76 guests for a memorable mountain wedding. Following the ceremony, guests can head straight out onto the slopes from the location. You can also book a private chalet for your honeymoon and experience the spa services they have on hand. Winter wonderland bliss.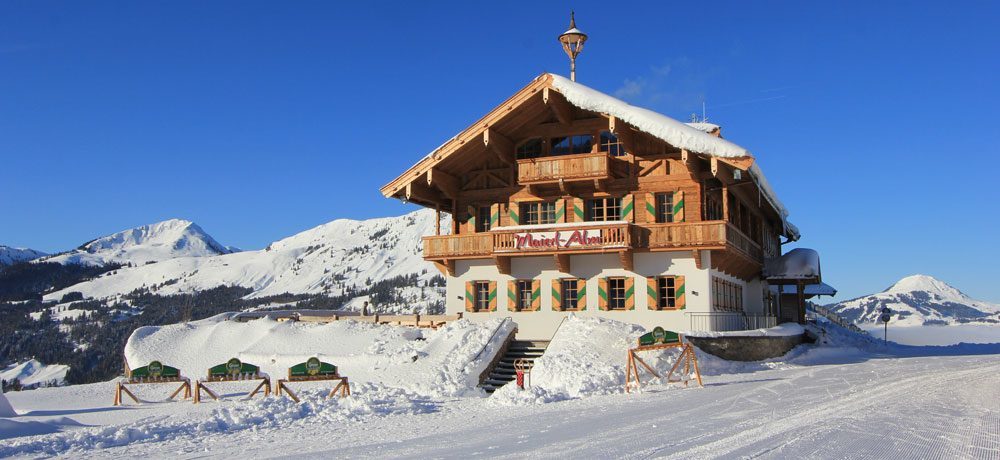 13. Bariloche, Argentina
Argentina is often considered a warm weather destination, but Bariloche is located in the foothills of the Andes and is reminiscent of Switzerland. There are three different mountains surrounding the Llao Llao resort, which offers tailor made wedding arrangements, indoor or out.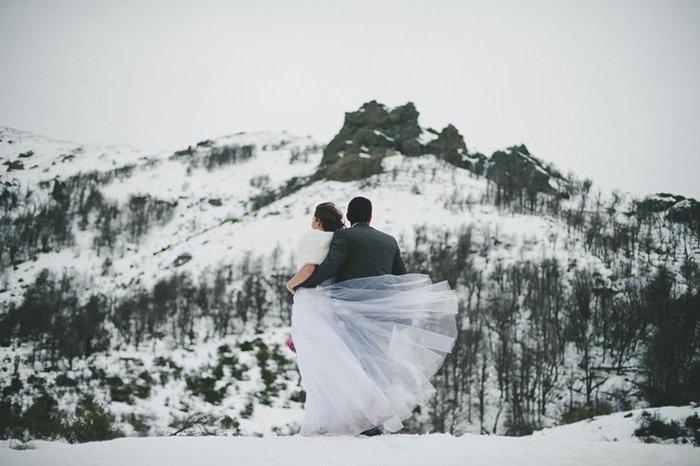 14. Lake Placid, New York
Lake Placid is not too far out of the city and yet just far enough into the Adirondack mountains to feel like an entirely different place. At the Whiteface Lodge, you can exchange vows at an indoor venue with great mountain views, or even smack dab in the middle of the ice skating rink.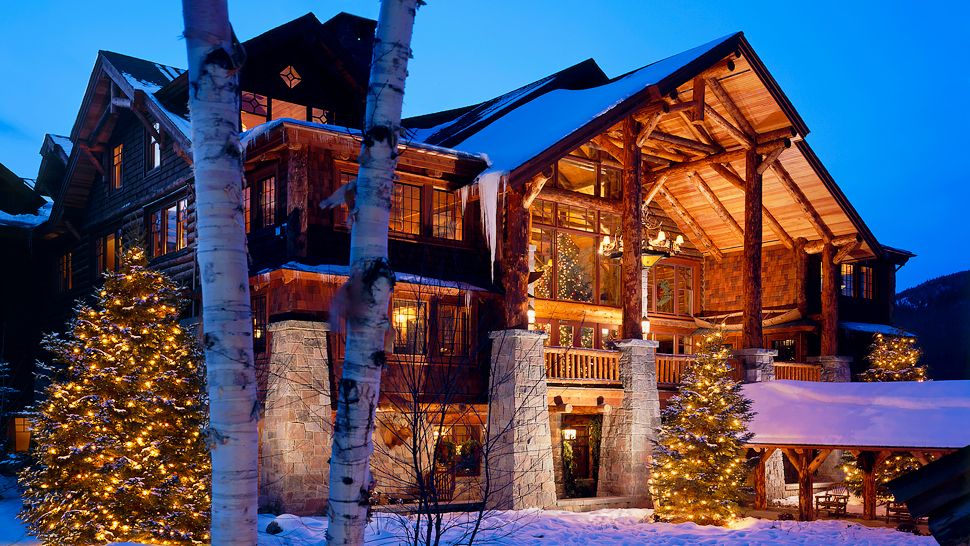 15. Stowe, Vermont
The Von Trapp Family Lodge has indoor and outdoor venues for weddings across its 2,500 acres that overlook Stowe. The meadow and the concert stage are popular outdoor options. The Von Trapp Family Lodge is of course owned and operated by the family that The Sound of Music was based on.