Are you the kind of traveler who loves to be immersed in the wonders of nature? Does the biodiversity of the planet enthrall you? Do you aim to explore the world in a sustainable, responsible manner, conscious of your impact on the local region? It's not always easy traveling green, but it is worth the effort. Our planet has no shortage of phenomenal settings to inspire this breed of adventure globe-trotter. Here are 14 extraordinary destinations for eco-travelers that are both breathtaking and enlightening. Click through and start filling your bucket list.
 
1. Ngorogoro Conservation Area, Tanzania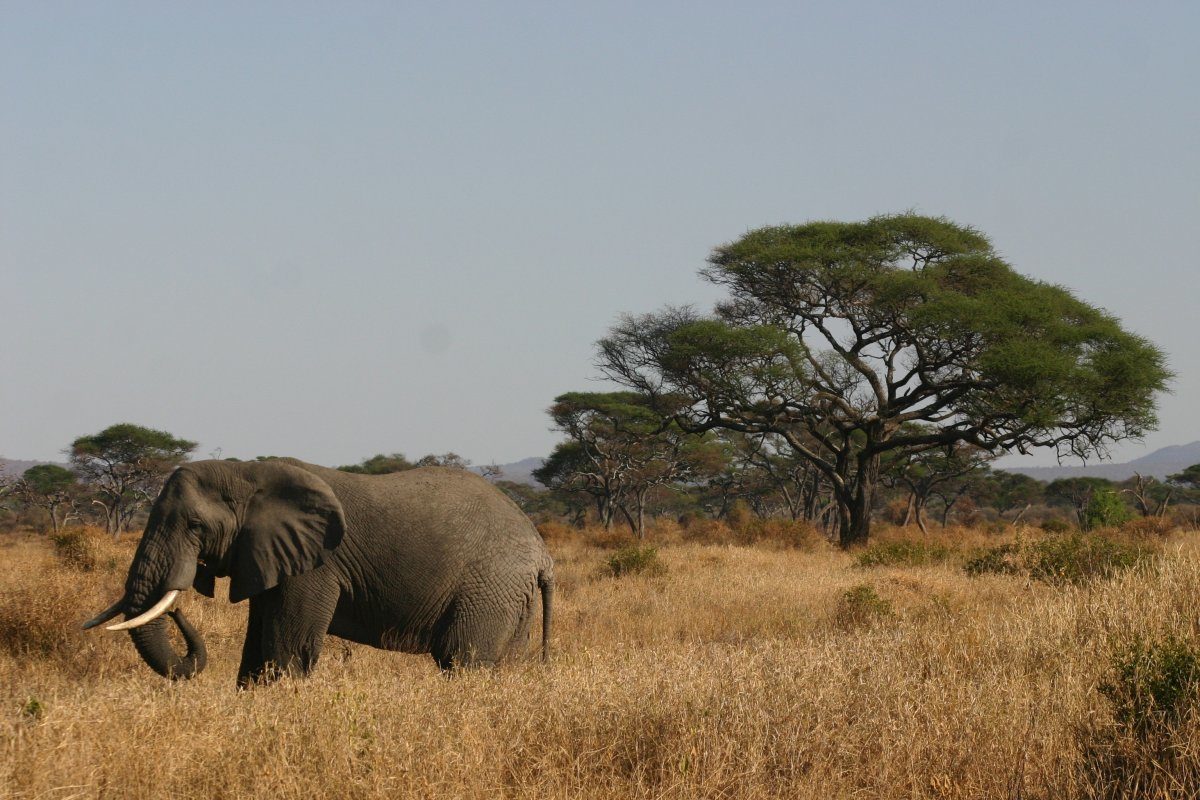 Ngorongoro Conservation Area is a natural paradise containing huge expanses of savannah, forest, bush land and three spectacular craters. This stunning area was created with the explosion of a volcano millions of years ago. Today it is one of the best places in Tanzania to catch a glimpse of lions, rhinos, wildebeest, zebras and elephants. The region also includes the Olduvai Gorge, widely regarded as the cradle of humanity. The NCA was declared a Man and Biosphere Reserve in 1971 and a UNESCO World Heritage Site in 1979, practically pioneering the concept of eco-travel. It is a unique protected area in Africa where conservation of natural resources is balanced with human development. If you want to explore the amazing wildlife, stunning topography and archeological wonders of Tanzania, this is a must-visit destination.
 
 
2. Iguazu Falls, Argentina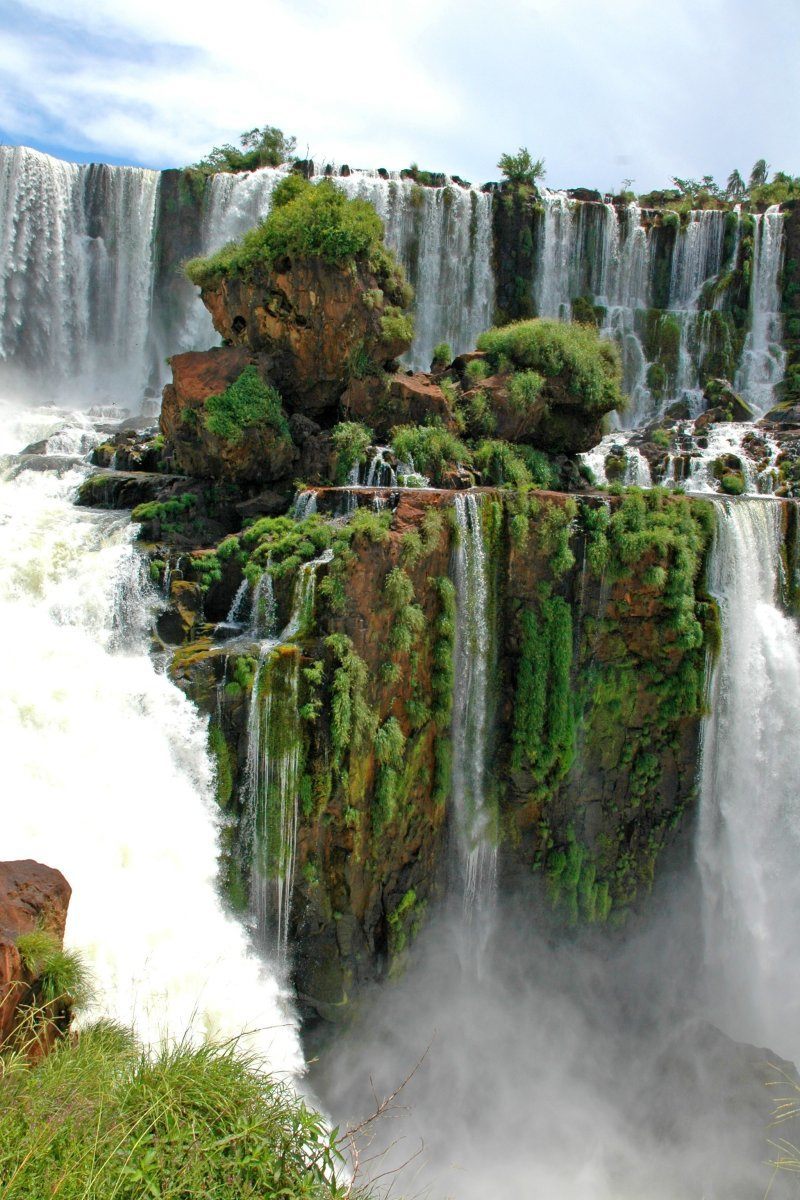 Visiting legendary Iguazu Falls is every eco-traveler's dream. The falls are created by the Iguazu River on its course through the pristine South American landscape, cascading right on the border between Argentina and Brazil. It's not one big fall, but rather 275 waterfalls, some flowing over 70 meters high. The horseshoe-shaped Devil's Throat is the largest and most striking waterfall in the region. Trekking around trails and walkways near here makes for a lush, immersive hiking experience. This is the best way to spot the varied bird and butterfly species, plus dozens of endangered mammals in the region. Several companies offer train, boat and helicopter tours, all claiming to have a minimal impact on the environment. However, traveling by foot provides the most intimate encounter with this magnificent sight.
3. Lake Baikal, Russia
The oldest freshwater lake in the world, Lake Baikal is a reminder of the earth's ancient past. Located in Siberia, this lake is well over 1,600 meters deep. In fact, it holds more freshwater than all of North America's Great Lakes put together. As a UNESCO World Heritage Site, the lake is visited by many travelers who can't wait to dip their fingertips in the frigid 25-million-year-old lake. Being so remote, the area is not overwrought with tourism and the problems that can bring to an area. There are hiking, rafting, camping, caving and bird-watching trips in the summer, and in winter you can try ice climbing, skiing and even ice biking.
4. Aogashima Volcano, Japan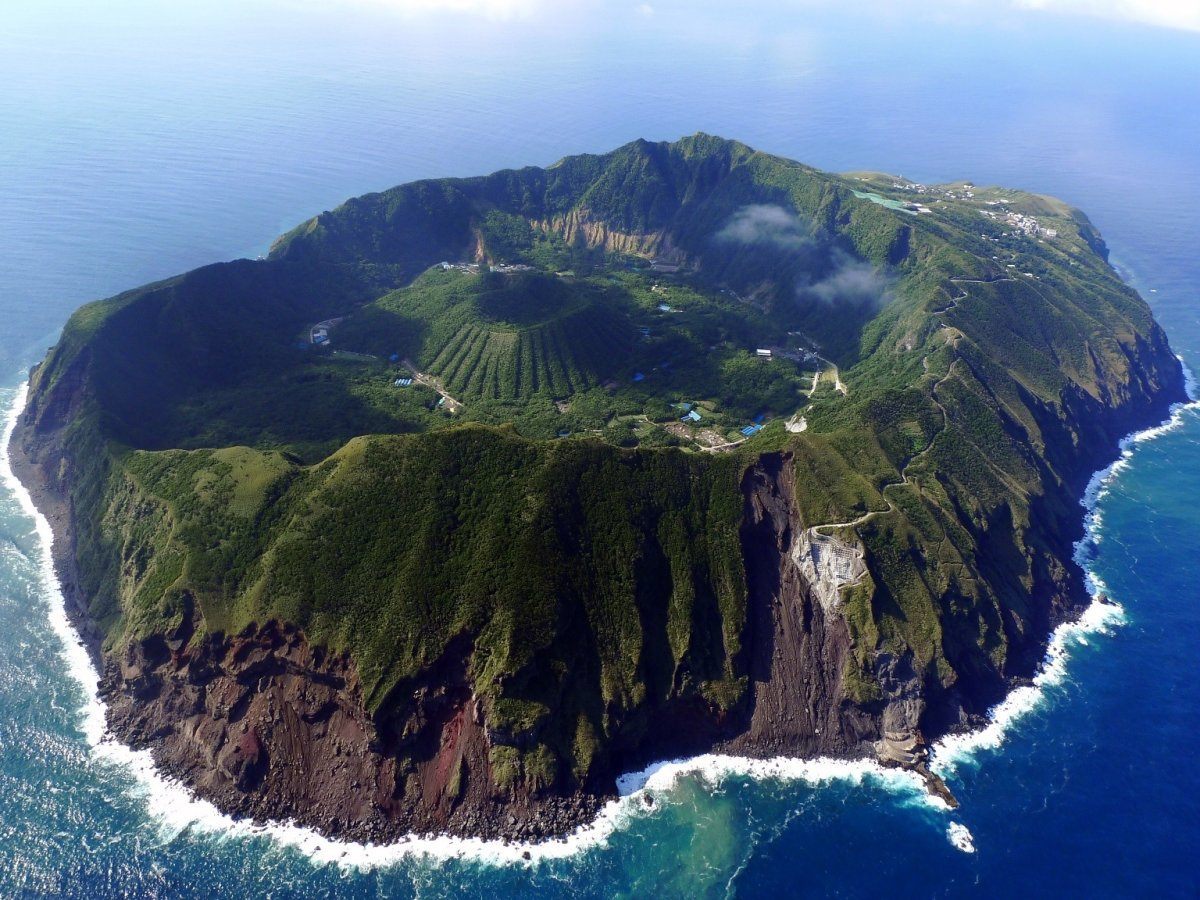 Aogashima is an extraordinary volcanic island situated in the Philippine Sea, about 222 miles south of Tokyo. It's hard to believe that this remote island is technically part of the municipality of Tokyo. It is home to less than 200 people, so it is an unspoiled natural wonder. The tropical island is unique because it has a crater inside another crater, making it look like a James Bond villain's lair. There's not much to do here, but that's the appeal to most eco-tourists. Enjoy leisurely hikes around the donut-shaped double calderas and unwind in the volcano-fueled saunas. By day, this landscape is green and lush, but you might want to spend the night too. The view of the stars from the island is incredible.
5. Madagascar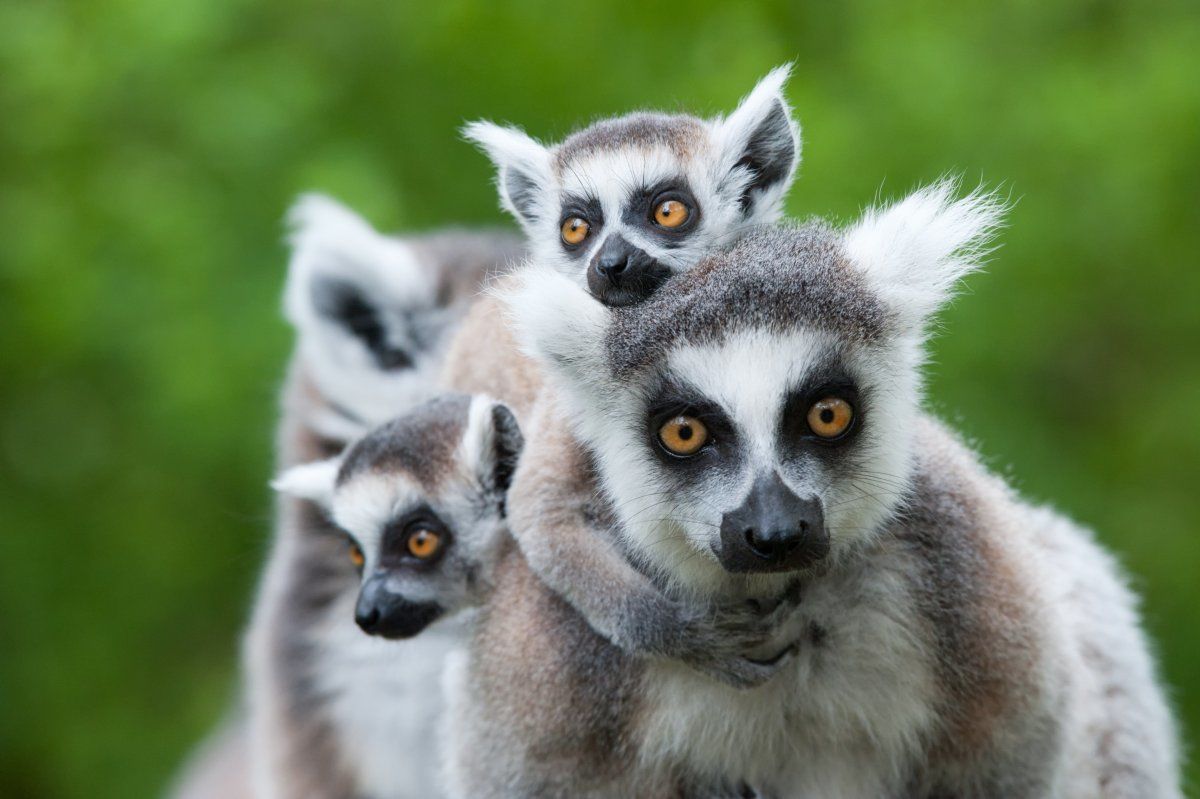 Madagascar is like no place else on earth. I boasts over 200,000 plant and animal species, 90% of them only found there. Most famously, it is the only spot on the globe that is home to 70 species of lemur. The world's fourth largest island has the potential to become a major ecotourist destination, but for now its infrastructure is quite undeveloped. But if you're willing to forgo some comfort and amenities, the remarkable ecosystem of Madagascar is ripe for exploration.
6. Isle of Skye, Scotland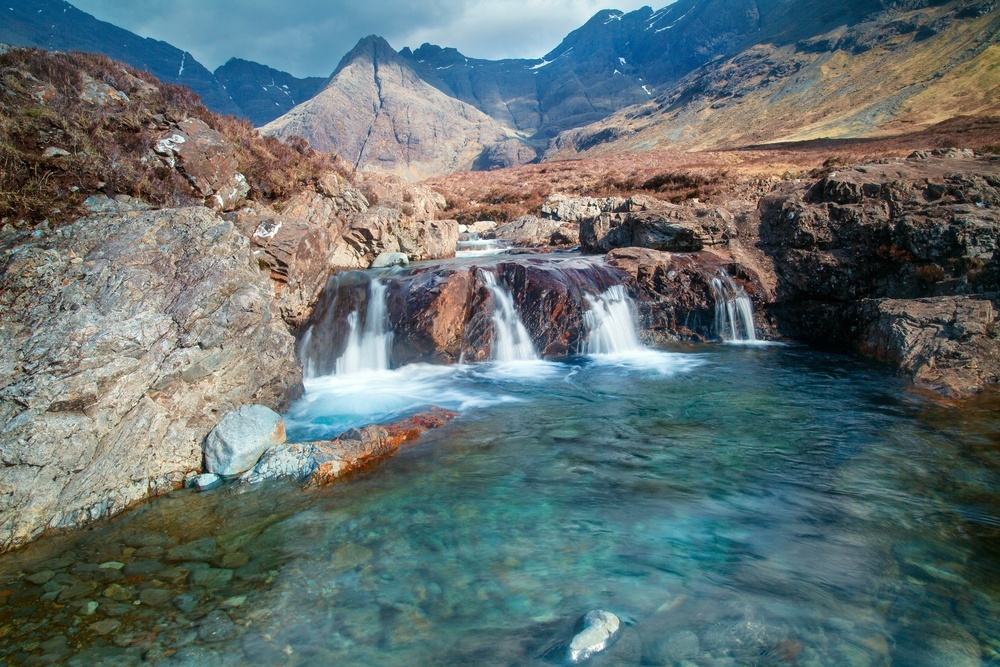 With its enchanting Fairy Pools, the Isle of Skye seems to be situated right at the edge of a fantasy world. The pools are known for their otherworldly beauty while the isle is all rustic coasts and ancient landscapes. Picturesque lochs and diverse wildlife make the misty Isle of Skye is an unforgettably scenic destination. Active travelers can explore the coastal cliffs and caves by kayak.
 
 
7. Waitoma Glow Worm Caves, New Zealand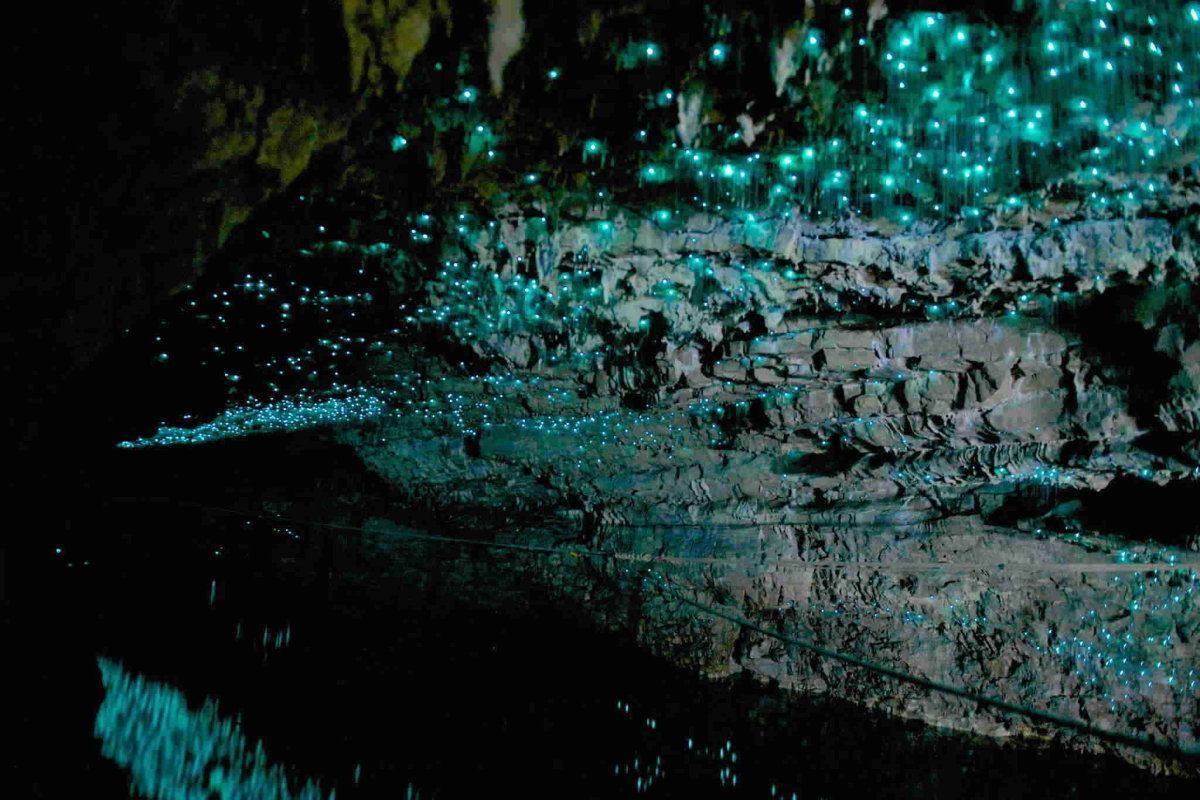 There is no shortage of spectacular scenery in New Zealand. However, the Waitomo Glow Worm Caves on the North Island are a highlight. The caves are famous for their endemic population of glow-in-the-dark creatures (Arachnocampa luminosa) that illuminate the caves like a myriad of blue-green fairylights. You can walk the trails around the gorge and then float through these starry subterranean caverns by black water raft. If you have any intention of visiting far-flung New Zealand, these unbelievable caves will leave your spellbound.
8. Galapagos Islands, Ecuador

 
Ecuador's Galapagos Islands have been called a "unique living museum and showcase of evolution" for their integral role in shaping Darwin's theories. It is one of the world's top destinations for eco-travelers, wildlife enthusiasts and natural history buffs. Visitors are treated to a treasure of fascinating animals and plants, many of which are found nowhere else on the planet. Most creatures show no fear of man, so you can observe enchanting sea lions, marine iguanas, giant tortoises and blue footed boobies close up. Make sure you explore this region with a reputable operator committed to responsible, sustainable tourism practices to preserve this wondrous yet delicate ecosystem.
 
9. Plitvice Lakes, Croatia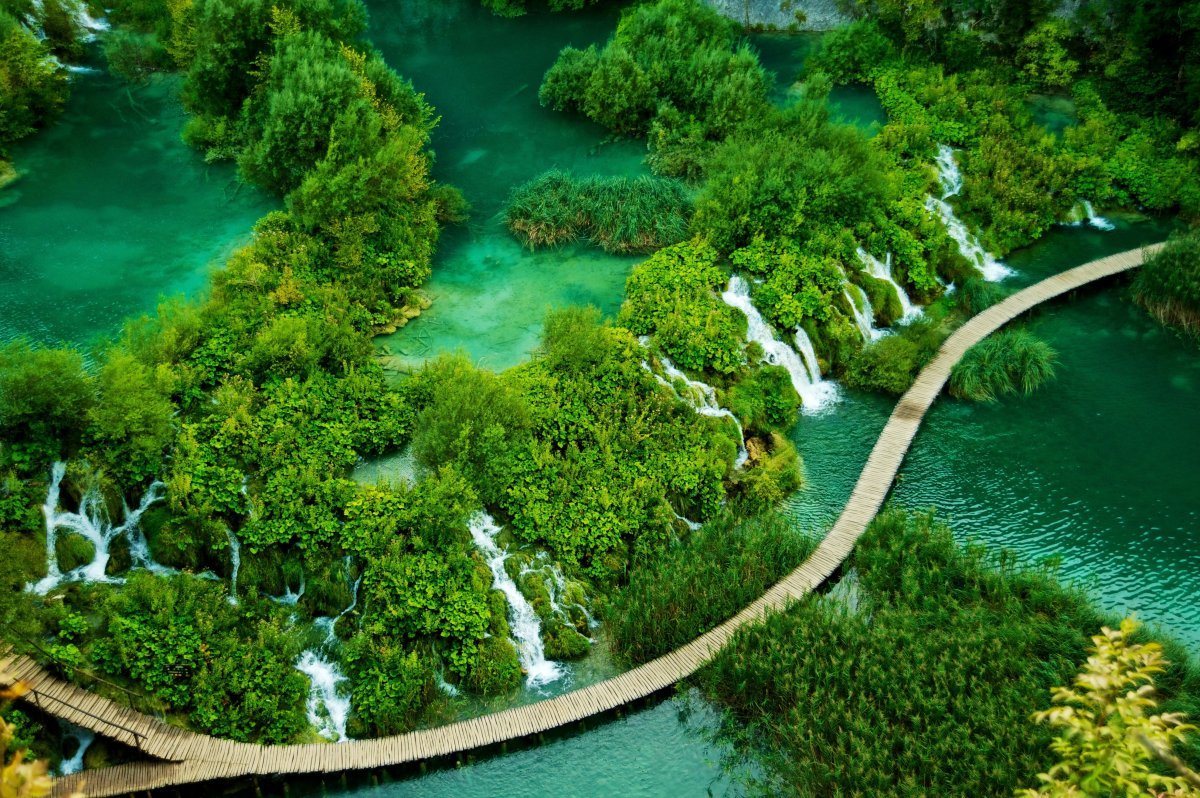 The Plitvice Lakes of Croatia is the country's largest national park, and also the oldest park in Southeastern Europe. This dazzling setting is famous for its colorful lakes, dramatic cascades and karst mountains. The landscape looks like a playground for fairies. There are many travertine land bridges between the lakes that make for stunning hiking. The area has the most diverse plants and animals in all of Croatia, including lynx, brown bears and rare bats. This natural wonderland was one of the first to be placed on the UNESCO World Heritage list.
 
10. Son Doong Cave, Vietnam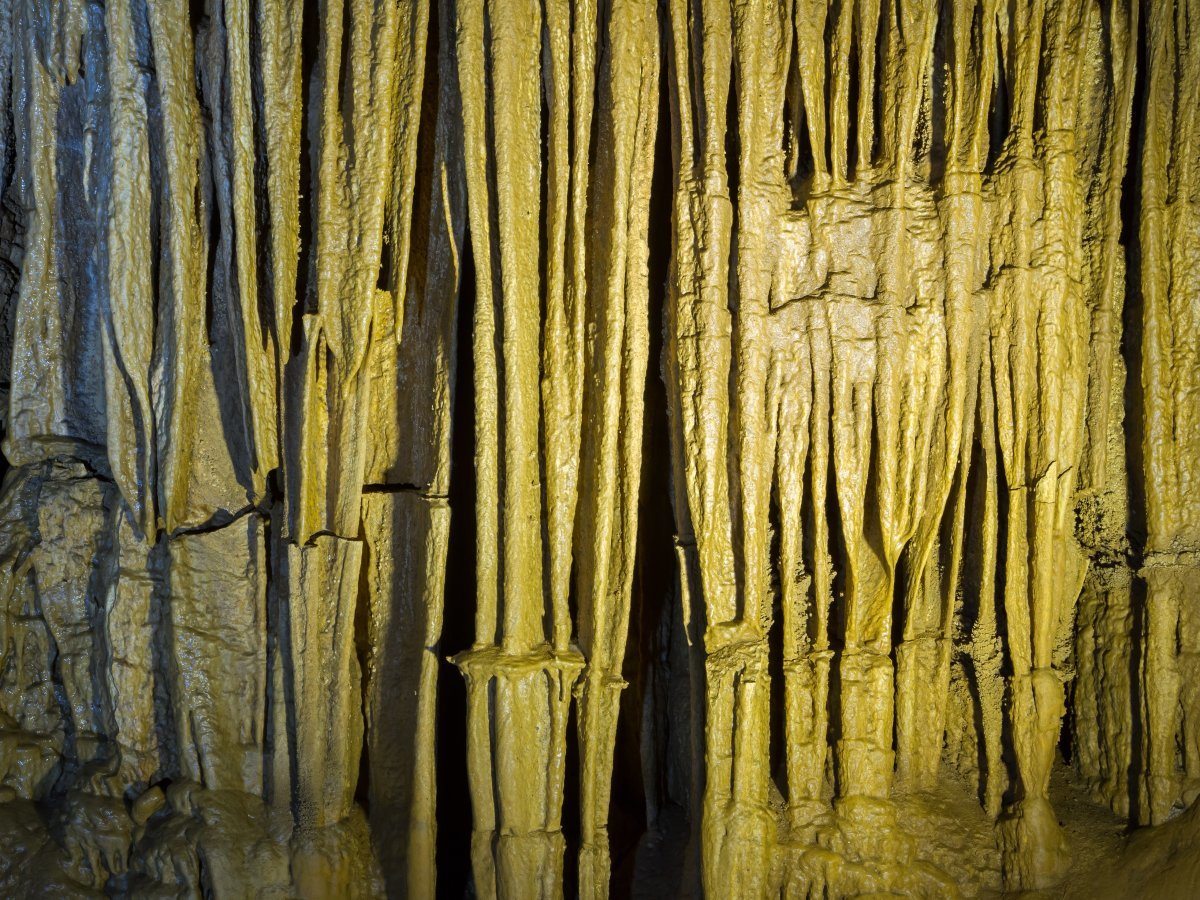 Son Doong is a recently discovered cave that could actually fit the Empire State Building within its confines. As the biggest cave in the world, Son Doong will amaze eco-travelers who come to view it along with its underground river and the surrounding jungle. Discovered in 2009, it's name means "mountain river cave". Eco-tourism opportunities are just beginning to emerge at this awesome site, so consider it one for your future bucket list.
 
 
11. Sundarbans, India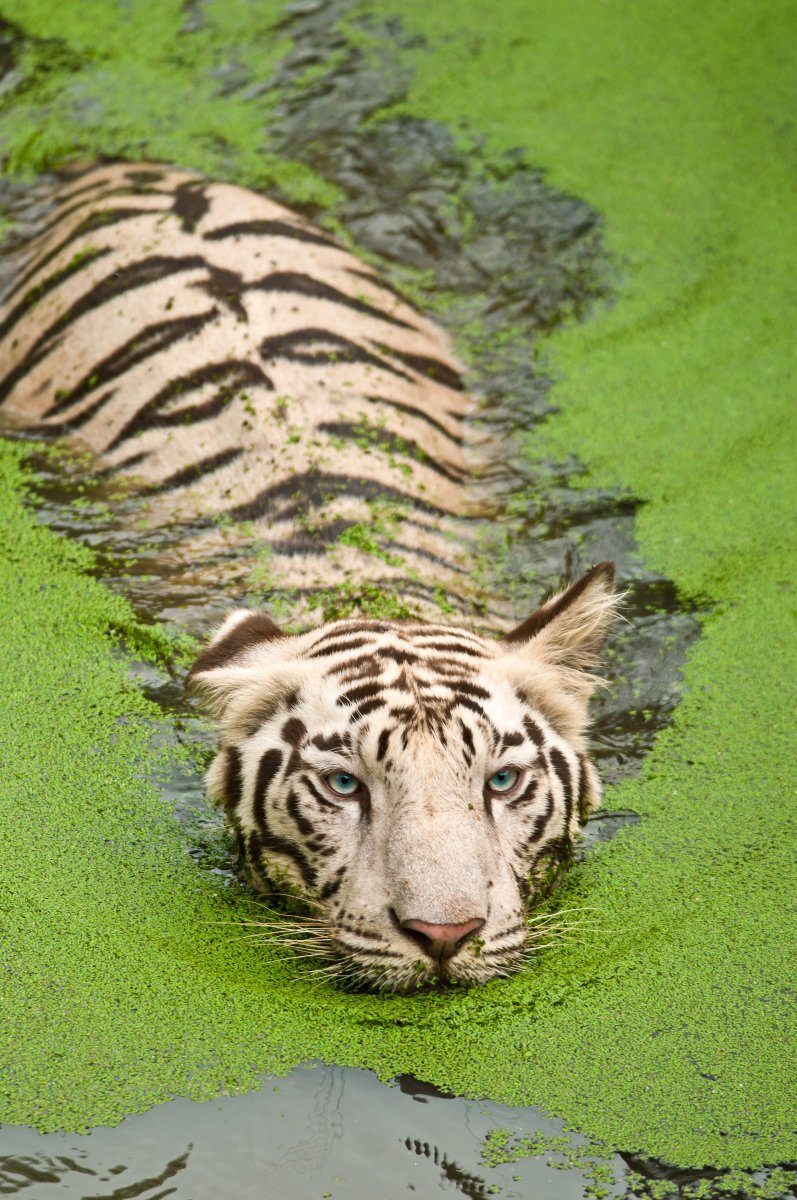 If you're brave enough to traverse the mangrove forests that are roamed by the region's man-eating tigers, the Sundarbans boast an ecosystem like nowhere else. There is no taming this wilderness, which is why it often attracts adventurous travelers who come to witness its bounty of flora and fauna. This region of Bengal is dense with protected forests, and is one of the few truly wild places left in the world.
12. Amazon Rainforest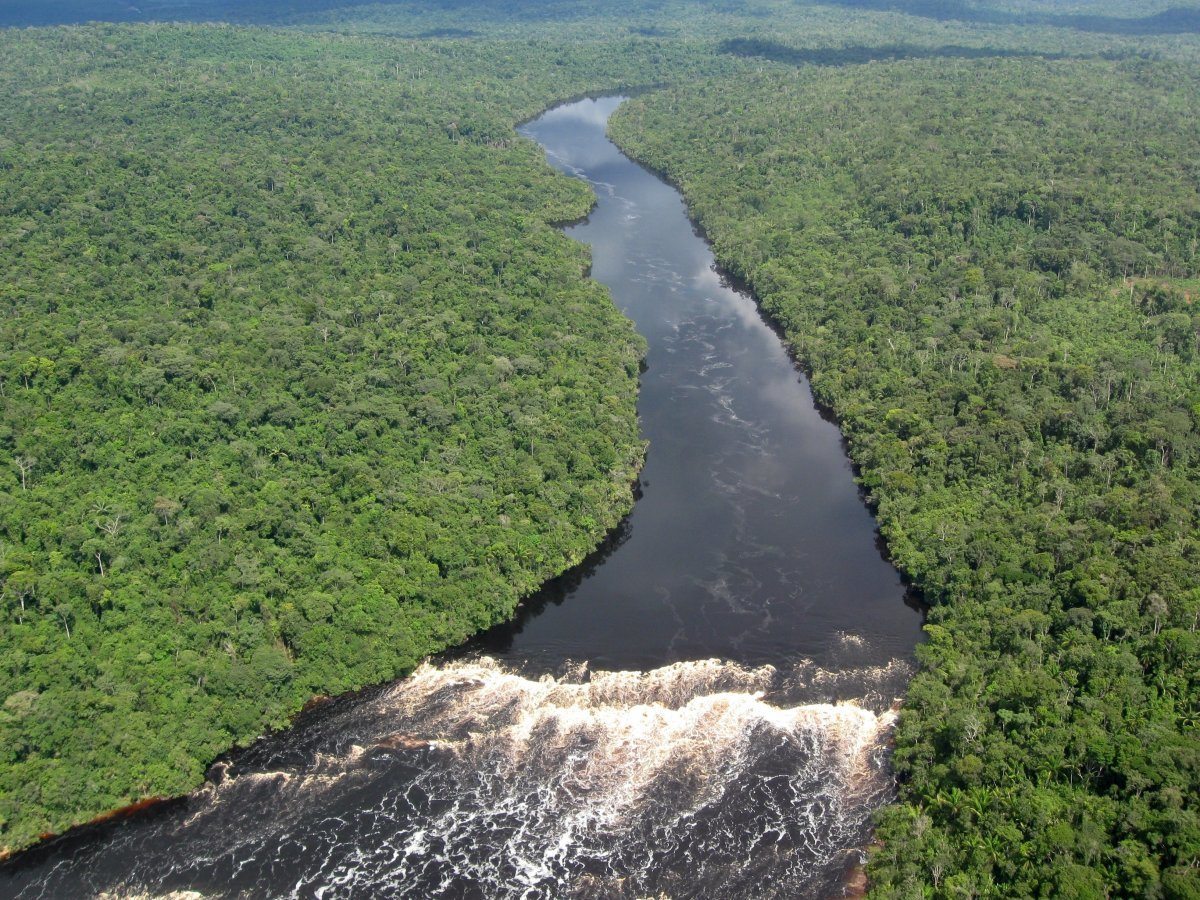 The Amazon is the ultimate destination for eco-travelers who want to experience a pristine rainforest setting. Dense with forest flora and fauna yet still incredibly remote, the Amazon is the perfect place be humbled by nature's diversity. There are many sustainable eco-tours that escort adventurists along the mighty river, deep into the jungle environment. Many are dedicated to educating visitors on conservation efforts. Ecotourism allows travelers to experience the world's largest rainforest but also contribute to its revitalization. You'll marvel at the extraordinary array of wildlife and botanical beauties that characterize this unparalleled setting.
13. Victoria Falls, Zimbabwe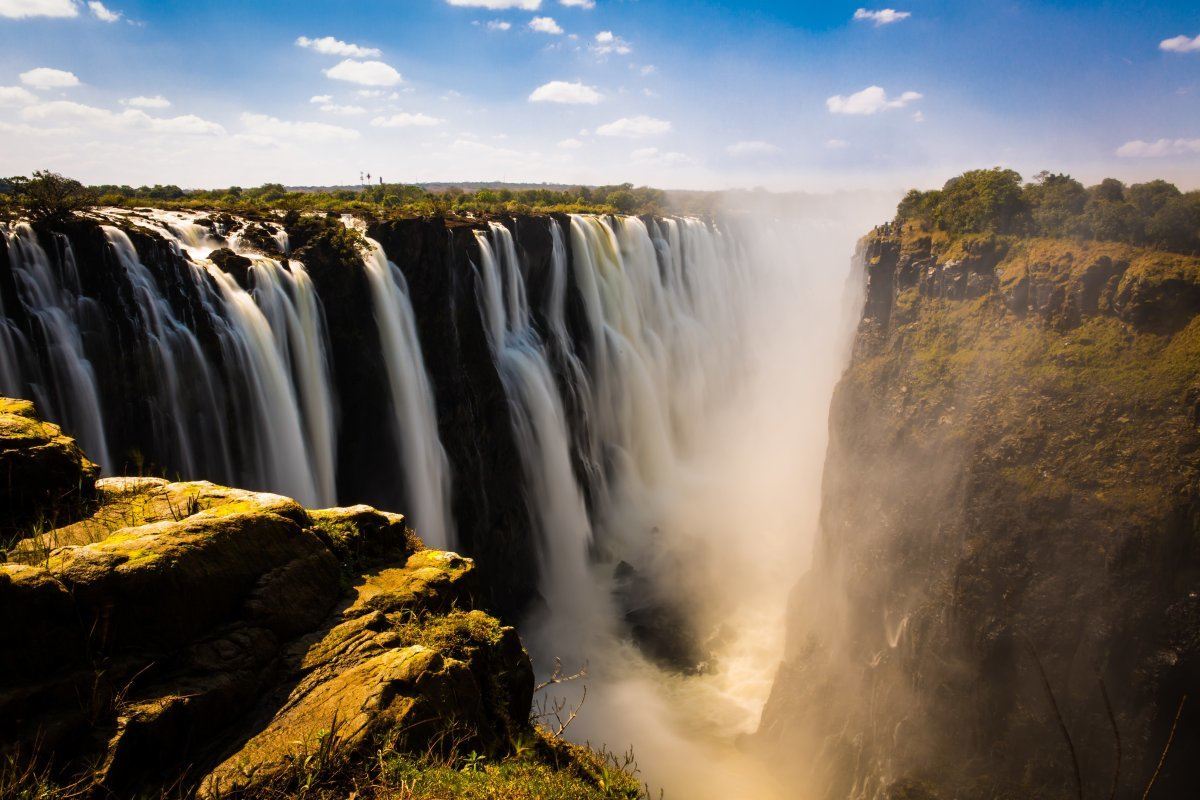 Victoria Falls is an extraordinary natural attraction on the Zambeze River. With a height of 355 feet, Victoria Falls was once visited by the explorer David Livingstone and continues to attract intrepid travelers today. The area around the falls, which sit on the border between Zimbabwe and Zambia, are surrounded by exciting game like elephants, buffalo, impala, kudu and white rhinos. Local eco-lodges run responsible safaris and tours of this magnificent region, and ecotourism has become an important sector of the Zimbabwean economy.
14. Costa Rica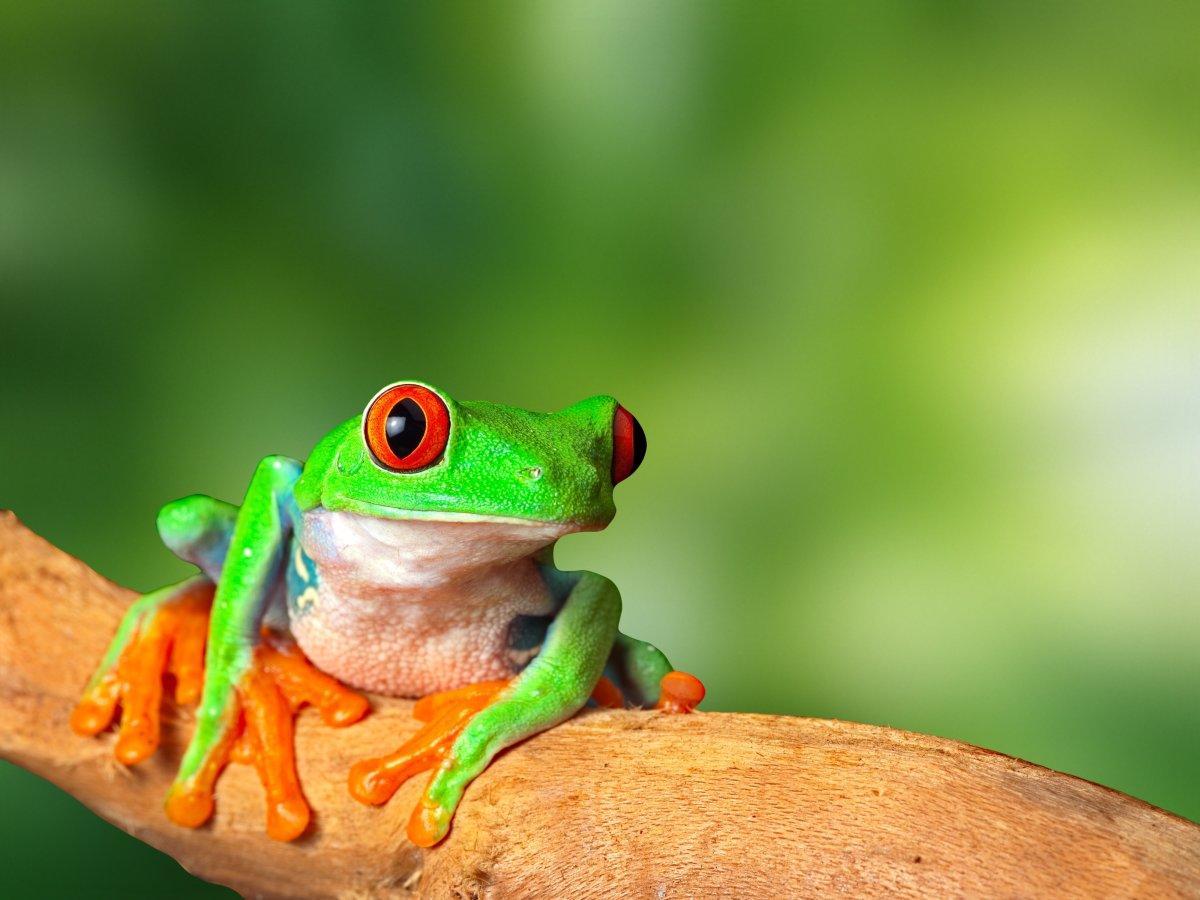 Costa Rica is one of the globe's pioneering ecotourism destinations, respecting that their rich environment was worth showing off in a sustainable manner. It is en route to becoming the first carbon neutral country by 2021. There are more trees per capita and per square km here than any other country in the world, and it's also one of the world's most biodiverse countries. Its two coastlines, verdant mountains and active volcanoes provide varied microclimates that support a wealth of species and ecosystems that are fascinating to explore. There are endless adventure activities and natural attractions to enjoy here, and everyone who visits gets to experience a taste of pura vida (pure life).