Those who only travel on land are just scratching the surface of the planet's wonders. Underneath the sea is a whole other world of wonders to wow you. Once you have your scuba certification, there are countless underwater pleasures to explore, from fish-filled tropical reefs to haunting fresh water shipwrecks and more. Check out these 14 recommendations of some of the best scuba diving locations in the world. Each of these sites will offer you an unforgettable undersea trip of world-class scuba.
1. Beqa Lagoon, Fiji
There are many reasons to visit the breathtaking South Pacific islands of Fiji, but scuba certainly tops the list. It's an hour's boat ride from the main Fijian island of Viti Levu to reach Beqa Lagoon, but scuba lovers will be enamored by the underwater adventure in store for them. The water clarity is excellent and the temperature a pleasant and consistent 26°C. Stunning corals, tropical fish, and even reef sharks make up this dazzling aqua scene.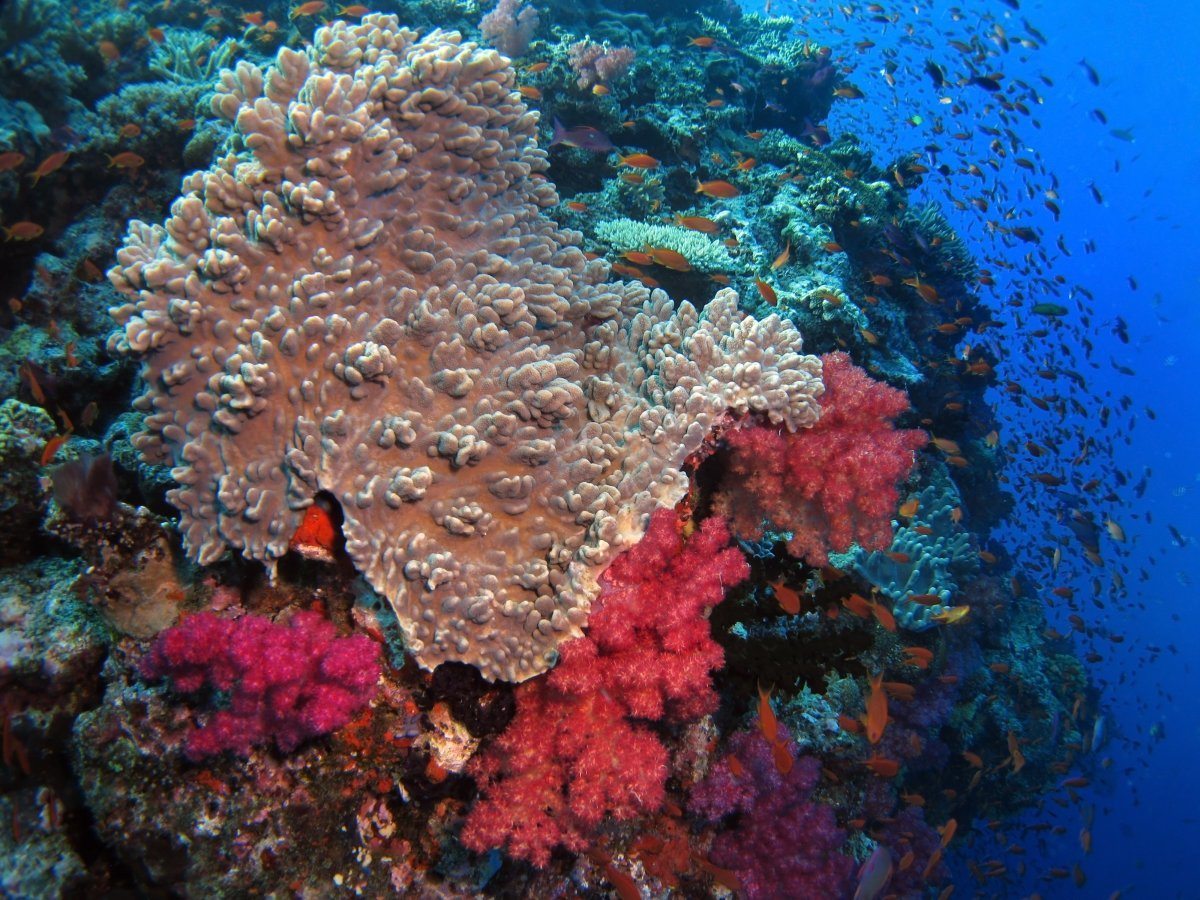 2. Palau, Micronesia
With its 307 islands, Palau is well-known as one of the best scuba diving locations in the world. Many divers say it is incomparable to any other area on the planet. Swim with jellyfish (the jellyfish of Jellyfish Lake are safe to humans) for an enchanting experience or simply explore the corals and other underwater life that awaits you. Don't miss dives such as Blue Corner and German Channel.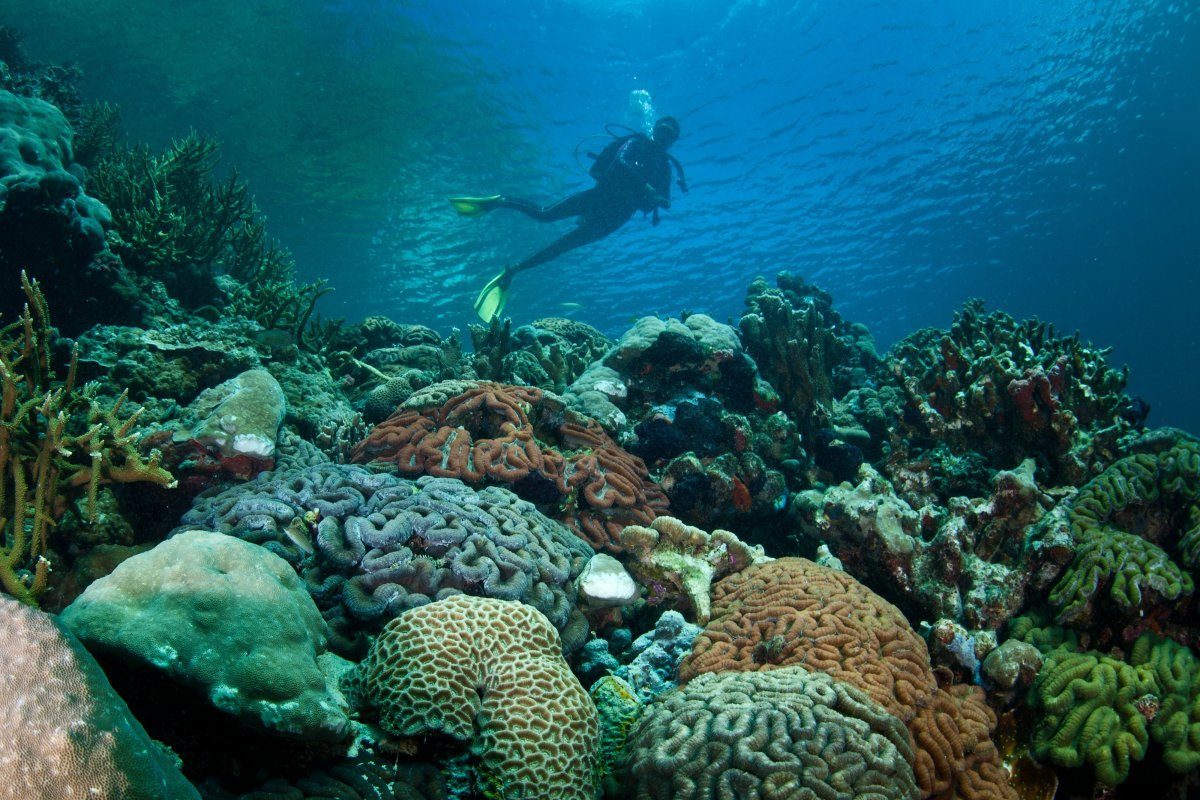 3. The Red Sea, Egypt
The ancient saline waters of the Red Sea are highly enticing to divers, especially at locations like Ras Mohammed or Farun Island. With incredible underwater geology and diverse pelagic marine life, this area offers scuba divers a breathtaking experience. The reef is well-protected by Egypt and divers must exit by sunset. With good visibility, be on the look out for coral groupers, wrasse, blue spotted rays, angelfish and butterfly fish. You'll find diving in these rich waters an extraordinary thrill – definitely one for the scuba diving bucket list.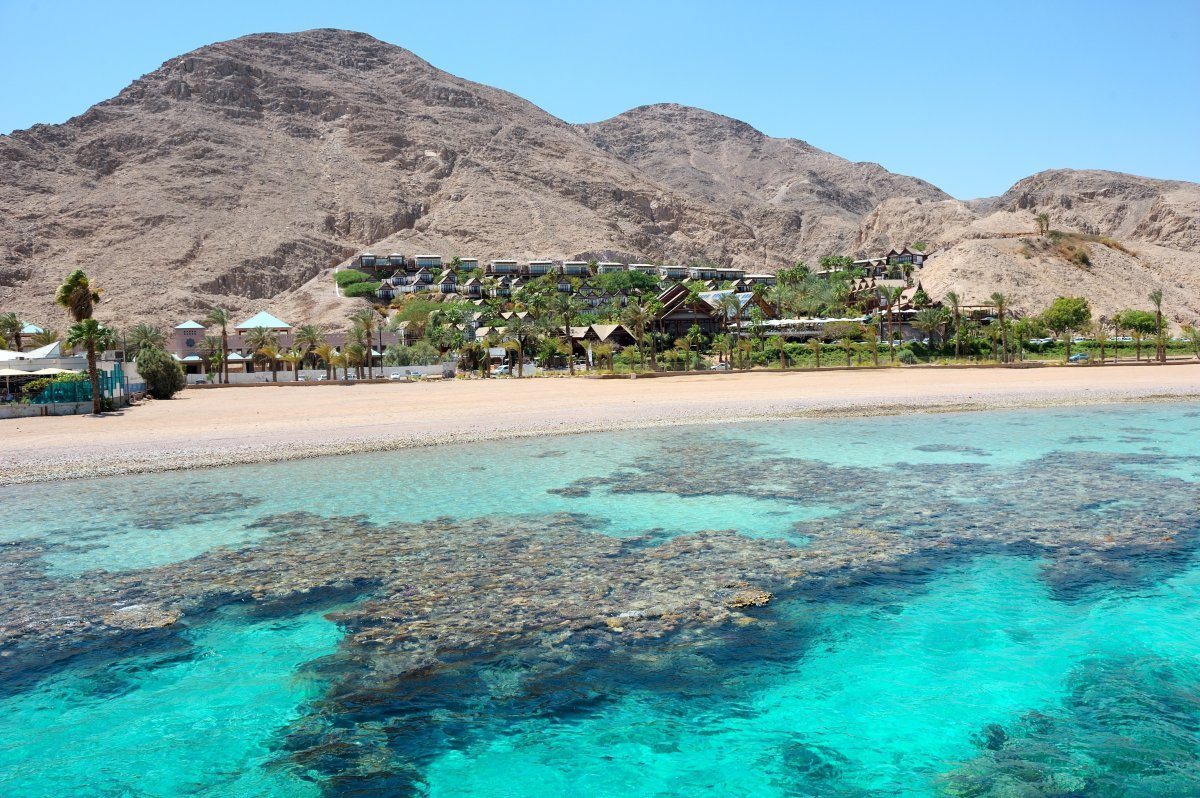 4. Yongala, Australia
This world-class wreck is regarded as one of the best scuba diving locations in the world. The S.S. Yongala sank in a cyclone in 1911 off the coast of Queensland, Australia. For adventurists, this historic wreck is an amazing site teeming with marine life and may provide the occasional glimpse of tiger and bull sharks. Depending on when you dive, you might be lucky enough to catch sightings of majestic humpback whales too.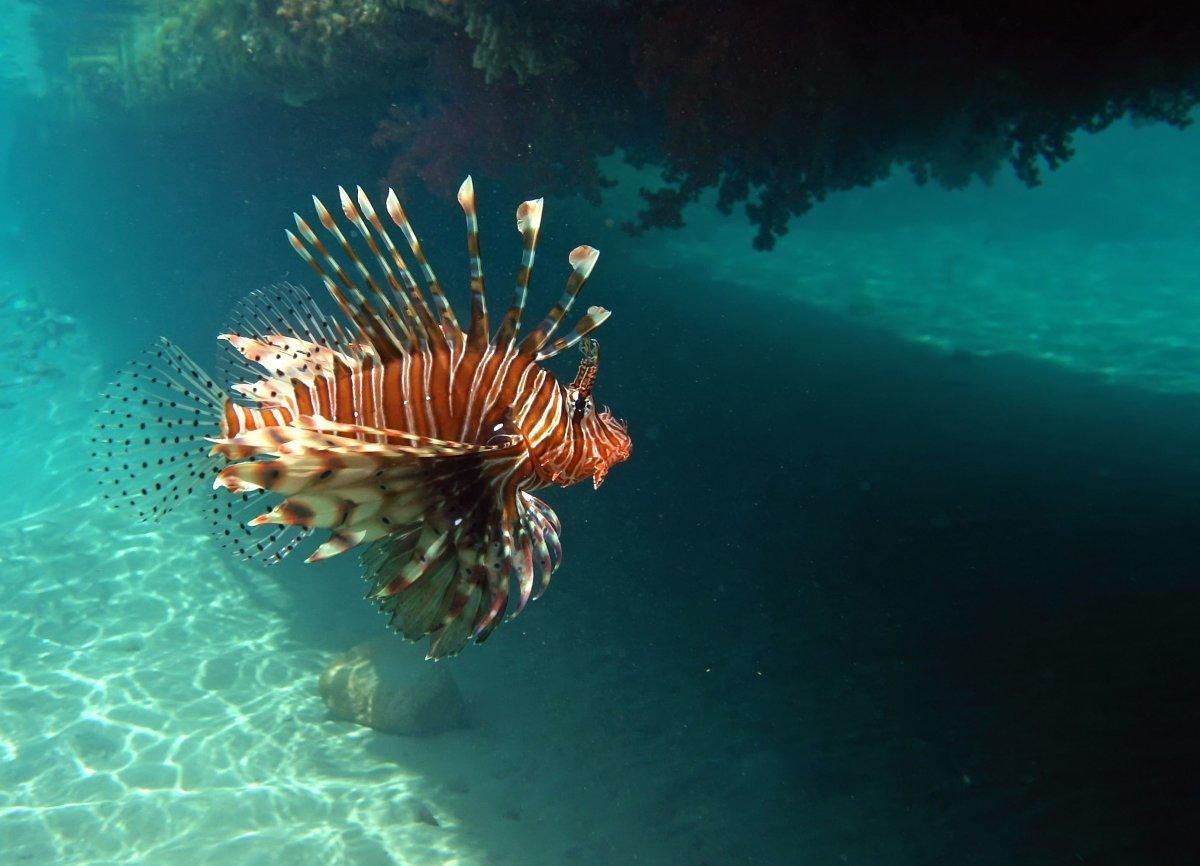 5. Gordon Rocks, Galapagos Islands, Ecuador
The enchanted Galapagos Islands are a natural wonder and the ideal place to plan a memorable scuba vacation. There are several dive operators and liveaboard scuba tours on offer here. Be sure to visit Gordon Rocks to dive with playful sea lions, schools of hammerhead sharks and other marine life that makes its home in these nutrient-rich waters. Witness marine iguanas and sea turtles as you peruse the underwater sights.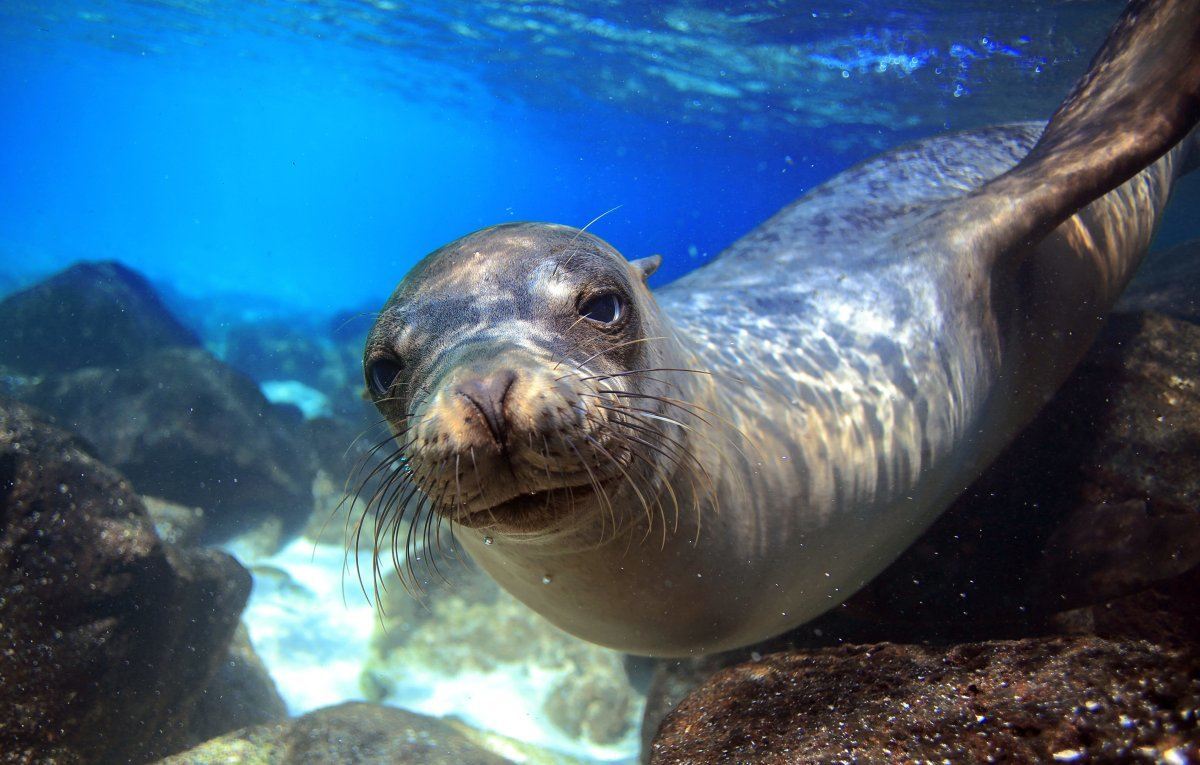 6. Papua New Guinea
If you enjoy visiting remote locations, Papua New Guinea offers divers the full package – atolls, dramatic ocean drops, coral-filled shallows and even shipwrecks. If you want to experience an adventuresome dive location surrounded by pristine scenery, Papua New Guinea offers some of the best scuba diving locations in the world. Not only are there plenty of World War II shipwrecks to explore, there are a scattering of underwater aircraft too. Diving in spectacular PNG will give you bragging rights in the scuba community.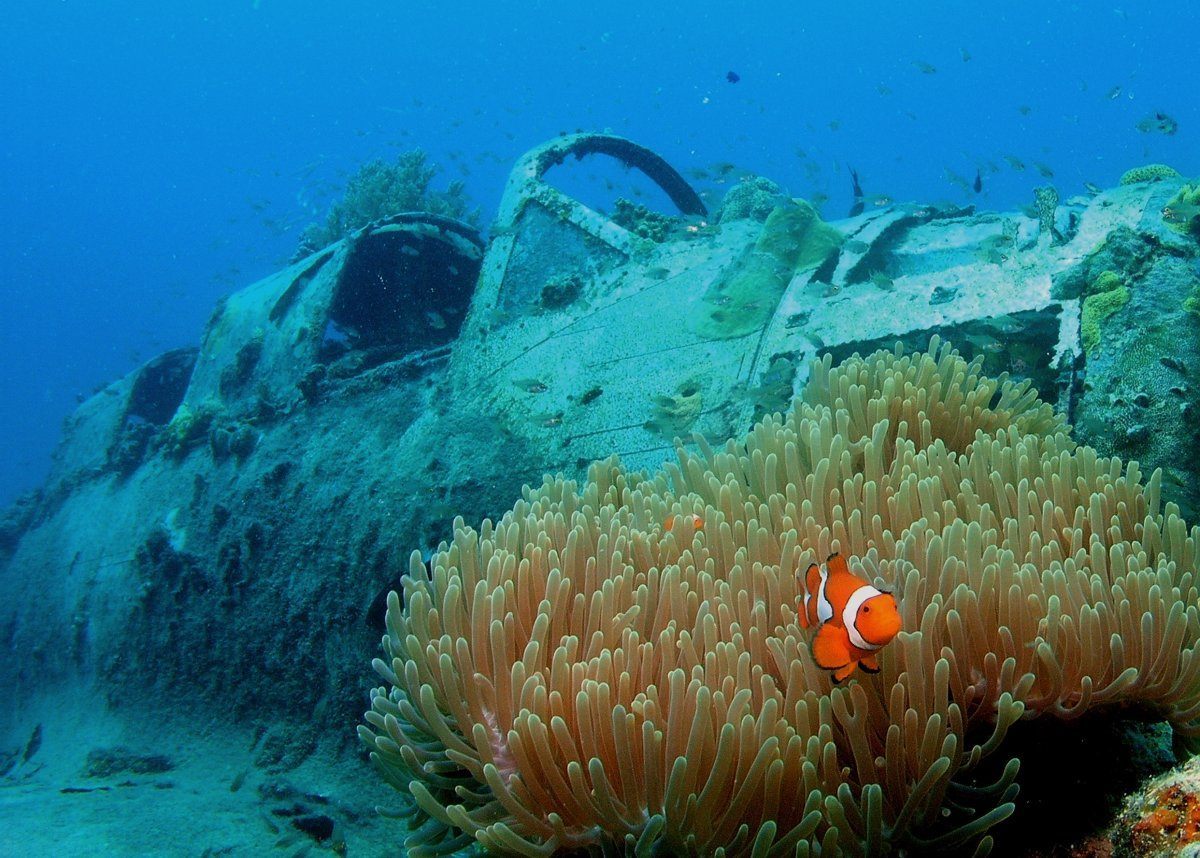 7. Great Blue Hole, Belize
The Great Blue Hole attracts the world's best divers. It's not recommended for beginner divers, but if you are an advanced scuba diver, this destination is a must-see. The extraordinary sink hole teems with reef sharks and schools of grouper. Witness marvelous displays of submerged stalactites and stalagmites as you bask in the beauty of its underwater world. There's a reason why this is one of the biggest draws in Belize.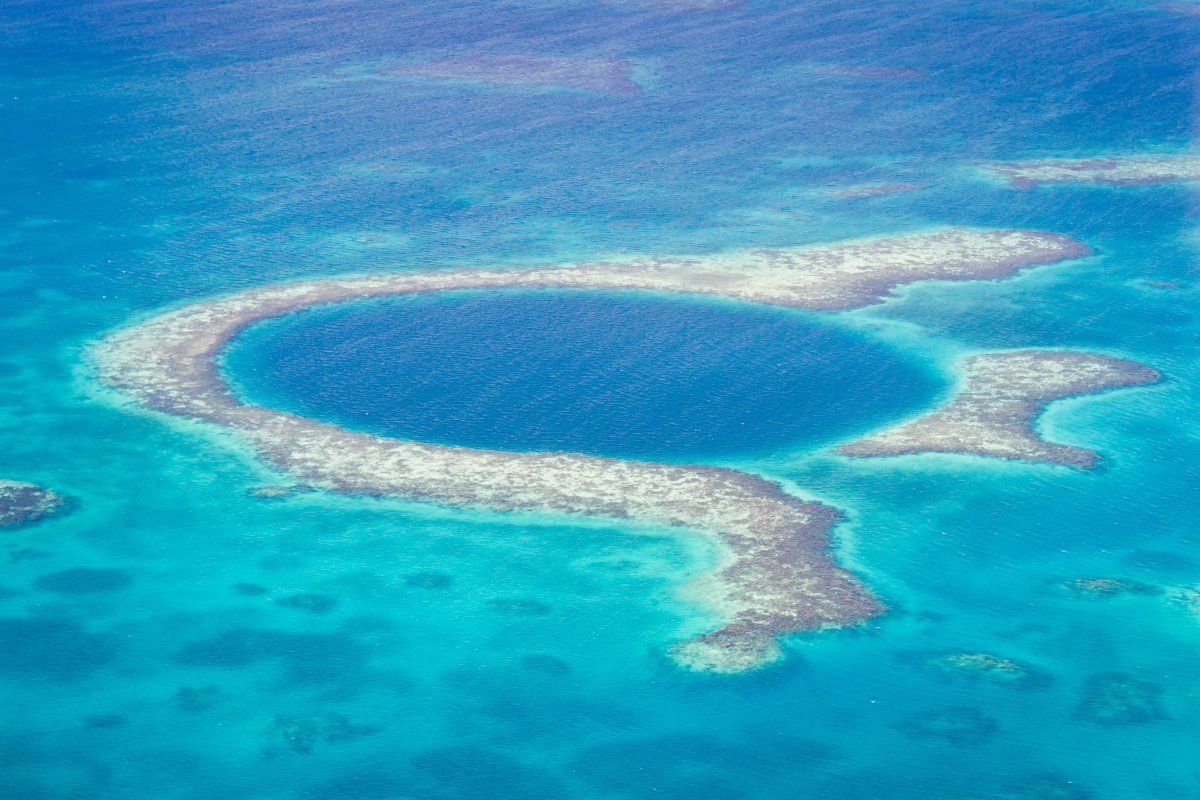 8. Tiputa Pass, French Polynesia
Tiputa Pass in Rangiroa, French Polynesia, brims with diverse sea life. Divers flock here to witness dolphins at play and to experience the warm, tropical waters. The deeper you dive, the more likely you are to come into contact with sharks and other marine life like manta rays and even whales. Immerse yourself in these waters and you'll know why it is considered one of the best scuba diving locations in the world.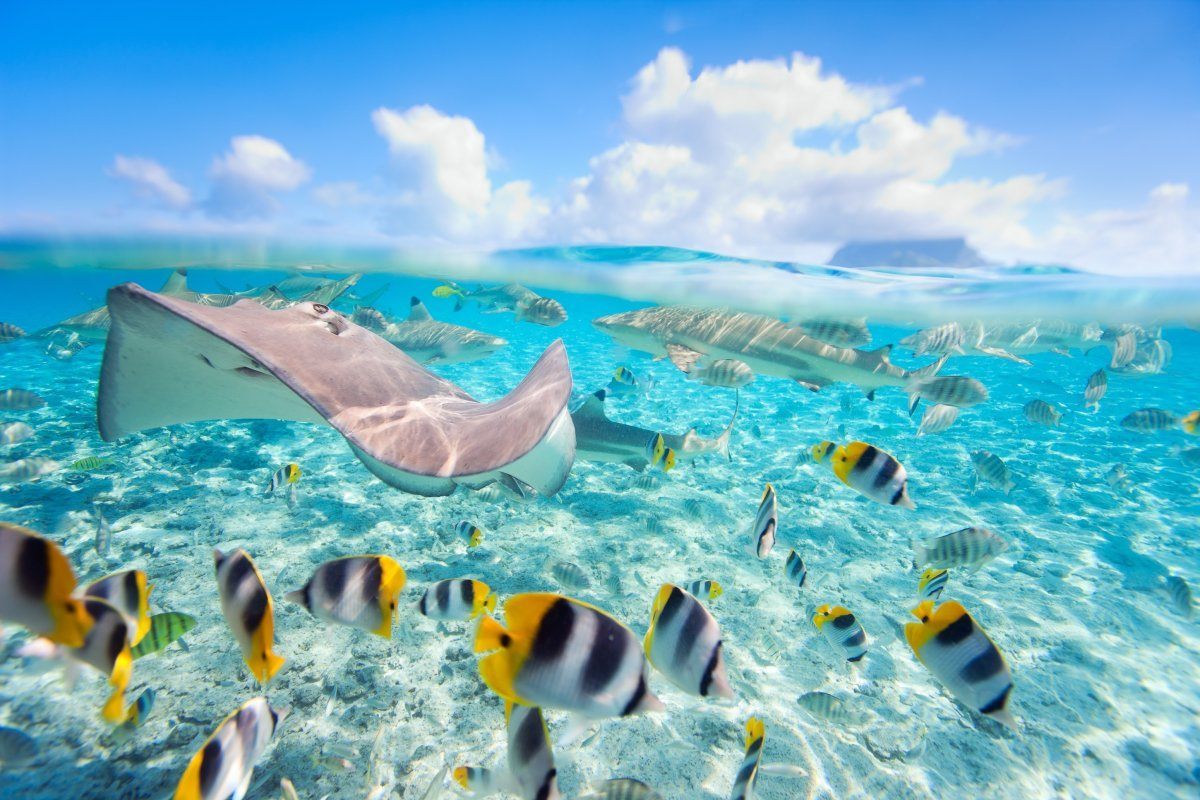 9. Great Barrier Reef, Australia
Once you get your scuba diving certification, diving along the Great Barrier Reef should top your bucket list. This pristine natural aquarium will take your breath away. The underwater displays of coral and fish are shockingly beautiful and colorful. The Great Barrier Reef is home to a dizzying array of marine life like clown fish, sea snakes, dolphins and reef sharks (don't worry, the Great Whites generally prefer the colder waters to the south). The aforementioned Yongala shipwreck is located here, but there are so many other dive sites along the Great Barrier Reef, it warrants another mention. Osprey Reef, the Cod Hole and Ribbon Reef are just some of the recommended sites to explore along the Queensland coast.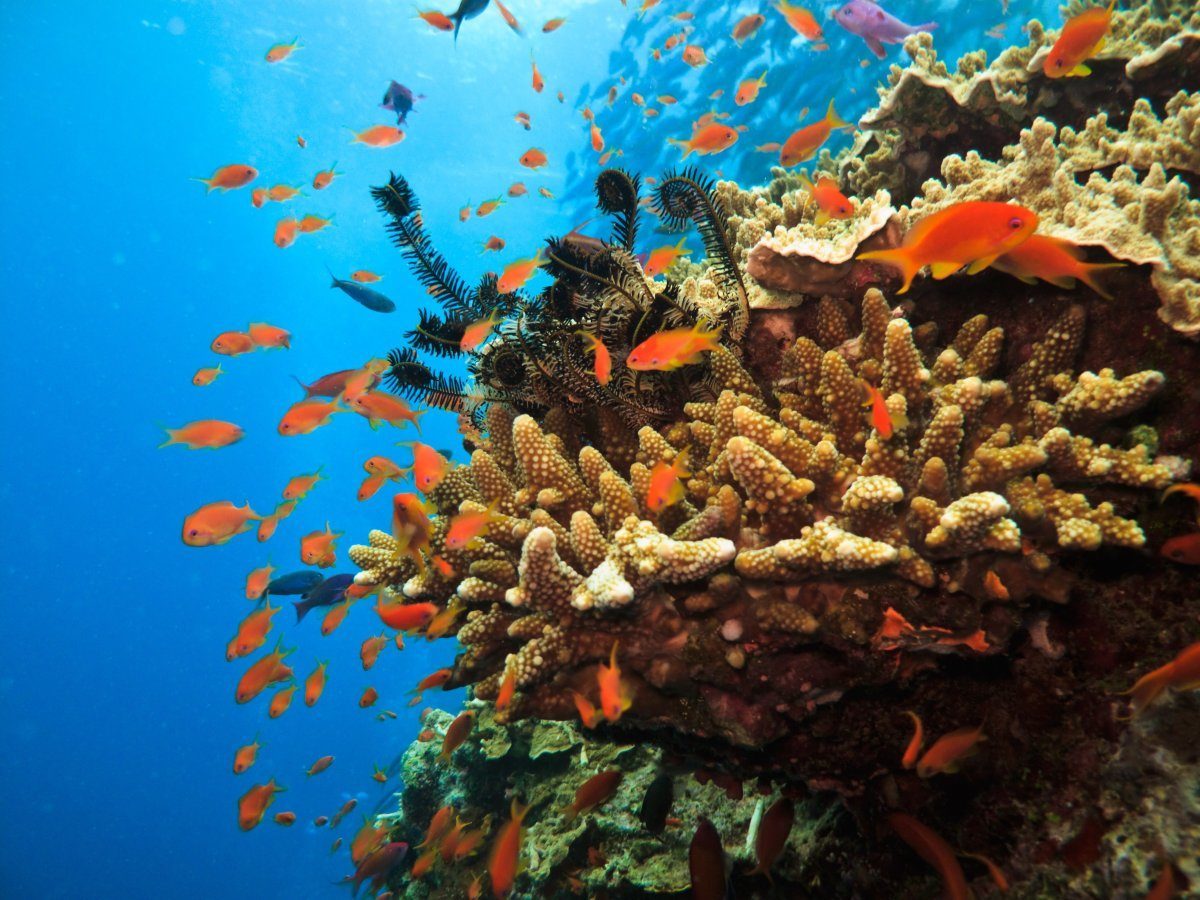 10. Komodo Island, Indonesia
Although the famous Komodo dragons of this Indonesian island attract many visitors to this destination, the scuba diving temptations are an equally enticing attraction. Note, the currents here demand advanced scuba skills, but the warm waters are stunningly clear and are filled with a wide array of big fish. You may see manta rays, barracuda, and even hammerhead sharks on an exotic Komodo Island dive.
11. Grand Turk, Turks & Caicos
With pristine coral reefs and stunningly beautiful drop-offs, the tropical waters off Grand Turk attract divers from all parts of the world. The Caribbean waters are rich with marine life and guaranteed to provide you with a memorable dive experience. The array of resorts back on land are also a draw, making this a spectacular scuba vacation spot.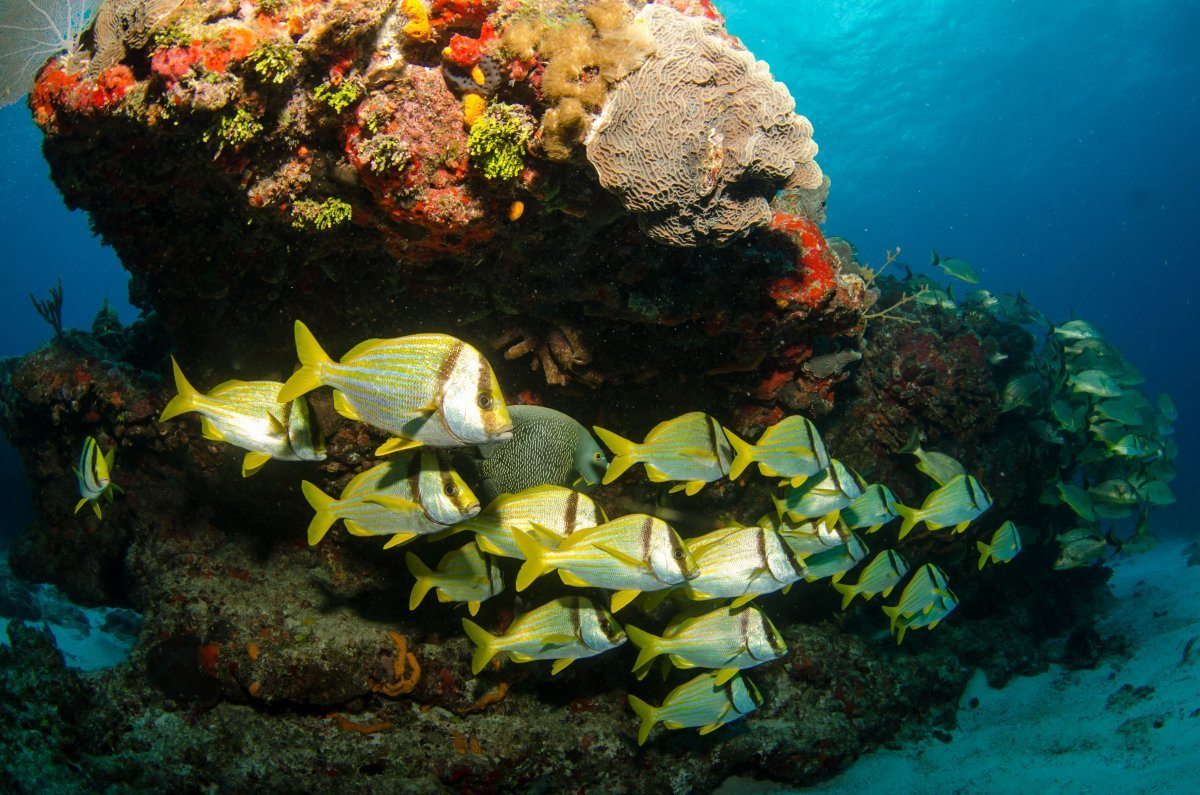 12. Layang Layang, Malaysia
Although this destination near Borneo is remote, Layang Layang offers some of the best diving you'll find anywhere. The underwater Gorgonian Forest teems with sharks while other secluded dive spots in the area boast amazing drop-offs and eye-catching marine life. Although Malaysia is home to many incredible underwater spots, this one is among the best scuba diving locations in the world.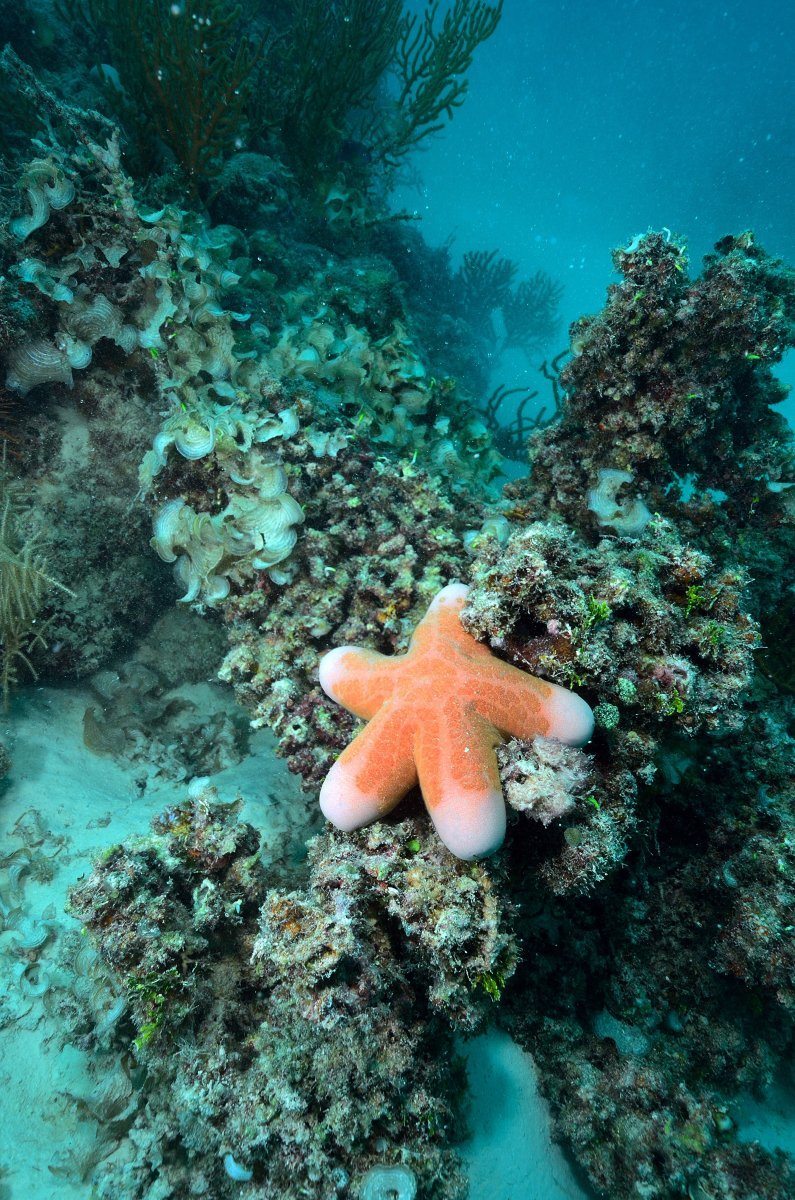 13. Phuket, Thailand
Phuket is famous among scuba enthusiasts because it offers diving adventures for all skill sets. Whatever your level, you can experience a memorable dive filled with breathtaking underwater scenes. There are plenty of day trips, liveaboard excursions and scuba clubs to help you explore under the sea. The rich waters off Phuket offer coral reefs as well as incredible wrecks. You may even encounter an elusive whale shark here. On land you'll find a wonderful array of world-class resorts to complete your holiday.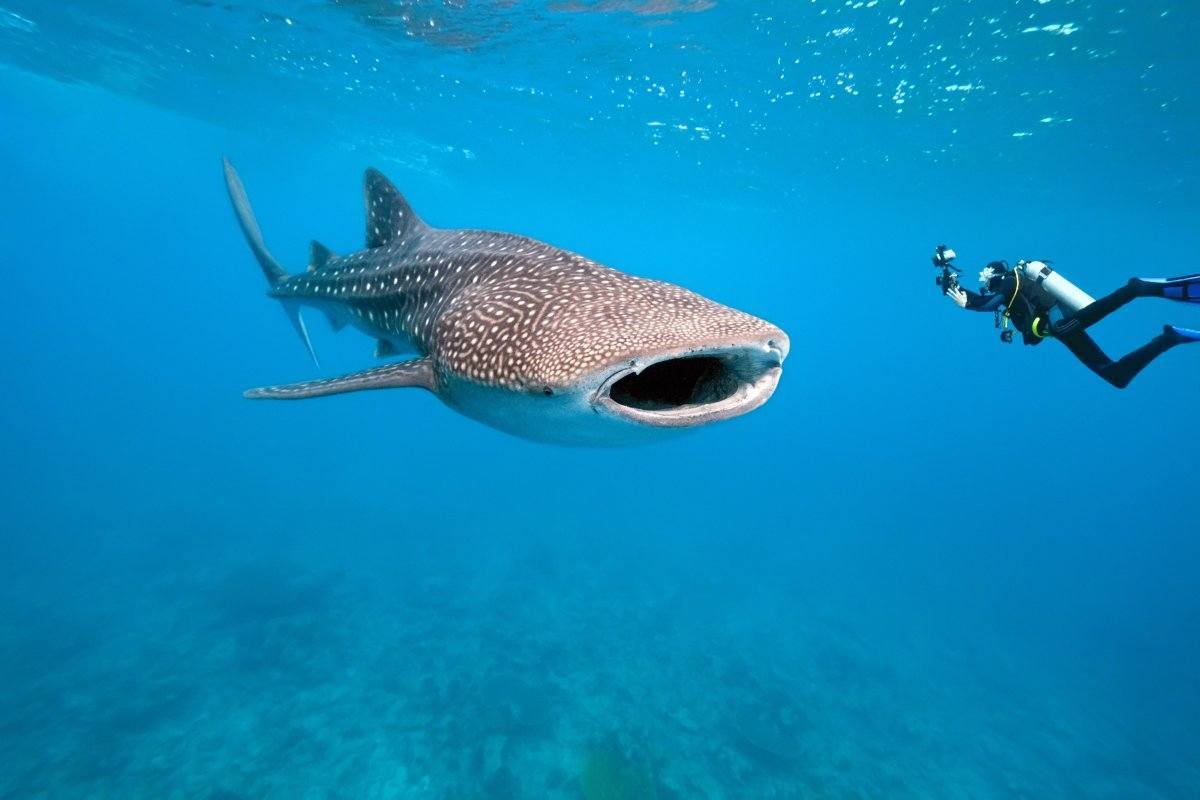 14. Tobermory, Canada
You may be surprised to see a relatively cold Canadian destination on a list of best scuba diving locations in the world, but Tobermory on Ontario's Bruce Penisula is a worthy contender. Fathom Five National Marine Park is the shipwreck diving capital of Canada with the clearest fresh water around. Explore sheer cliffs, limestone overhangs, submerged forests, ancient coral, underwater canyons and large caves here. Over 20 fascinating and historical shipwrecks await.