It's the darkest part of winter, and every bit of you is loathing the daily ritual of adding layer after layer, scarves and gloves and heavy coats, just to prepare for that cold blast of air that smacks you in the face as you open the front door. For your own sanity, you need an escape, right? You need a trip to somewhere warm and inviting, somewhere you can feel the sun on your skin … every bit of your skin. If you've ever enjoyed a skinny-dip, you might be ready to take things up a notch to experience a vacation that embraces social nudity. For those looking for a getaway that provides complete freedom from tan lines and garments, check out these clothing-optional resorts, beaches and hideaways around the world. According to the American Association of Nude Recreation, clothing-free tourism is a $400 million industry! Don't forget to pack plenty of sunscreen.
1. Ocho Rios, Jamaica
Tower Isle is a Jamaican couples resort that's known for its incredible staff and amenities. Most of the resort is clothing mandatory, but for adventurous types, there's a private island just off the coast that lets you disrobe from the moment you get off the boat. If you're just experimenting with the nudist lifestyle for the first time, this is the ideal place to let it all hang out. It's private and filled with only like-minded individuals.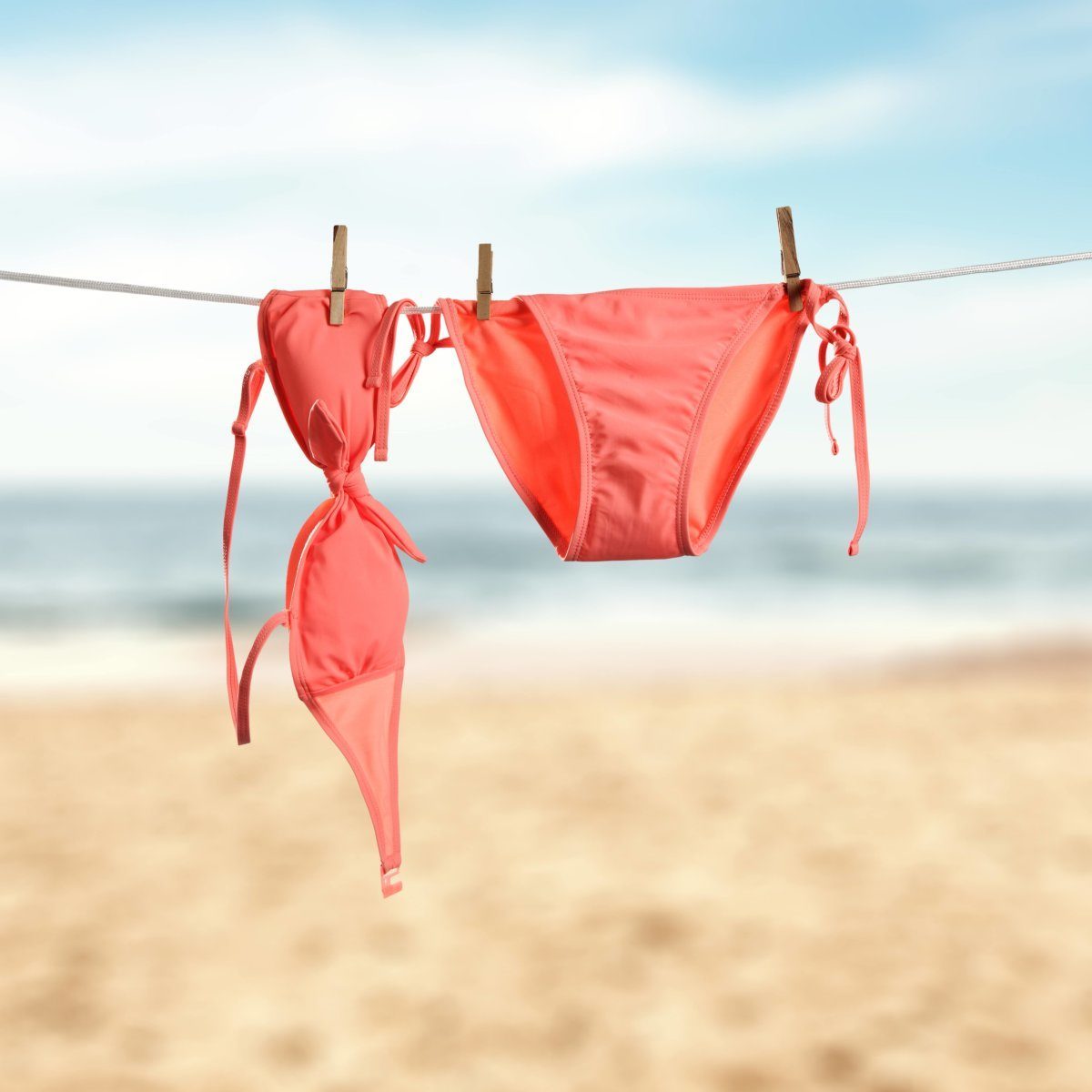 2. Isla Solarte, Panama
Panama's Garden of Eden resort is one of the most famous private clothing-free vacation destinations in the world. Extremely intimate and delightfully cozy, the B&B is the perfect spot for liberated travelers who want to soak up some sun from head to toe and everything in between. Every one of the stunningly appointed rooms has an ocean view and the menu is almost universally beloved by the guests.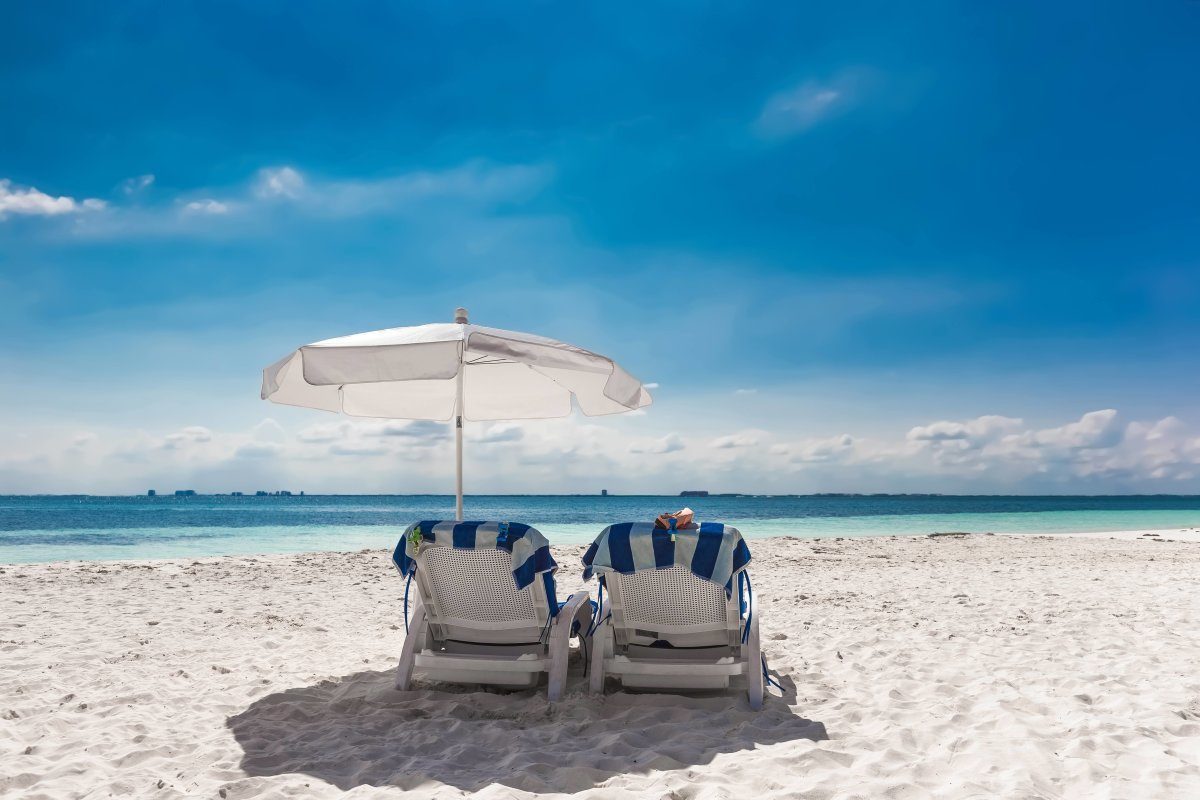 3. Praia do Pinho, Brazil
Brazil's first "naturist" beach, Praia do Pinho is equipped with a small hotel and restaurant, so you can spend the day or stay a while. Praia do Pinho is divided into two beaches, one for the more modest crowd and one where nudity is embraced. If you're looking for a "birthday suit" getaway that's serene, Praia do Pinho's white sand beaches may be just the ticket.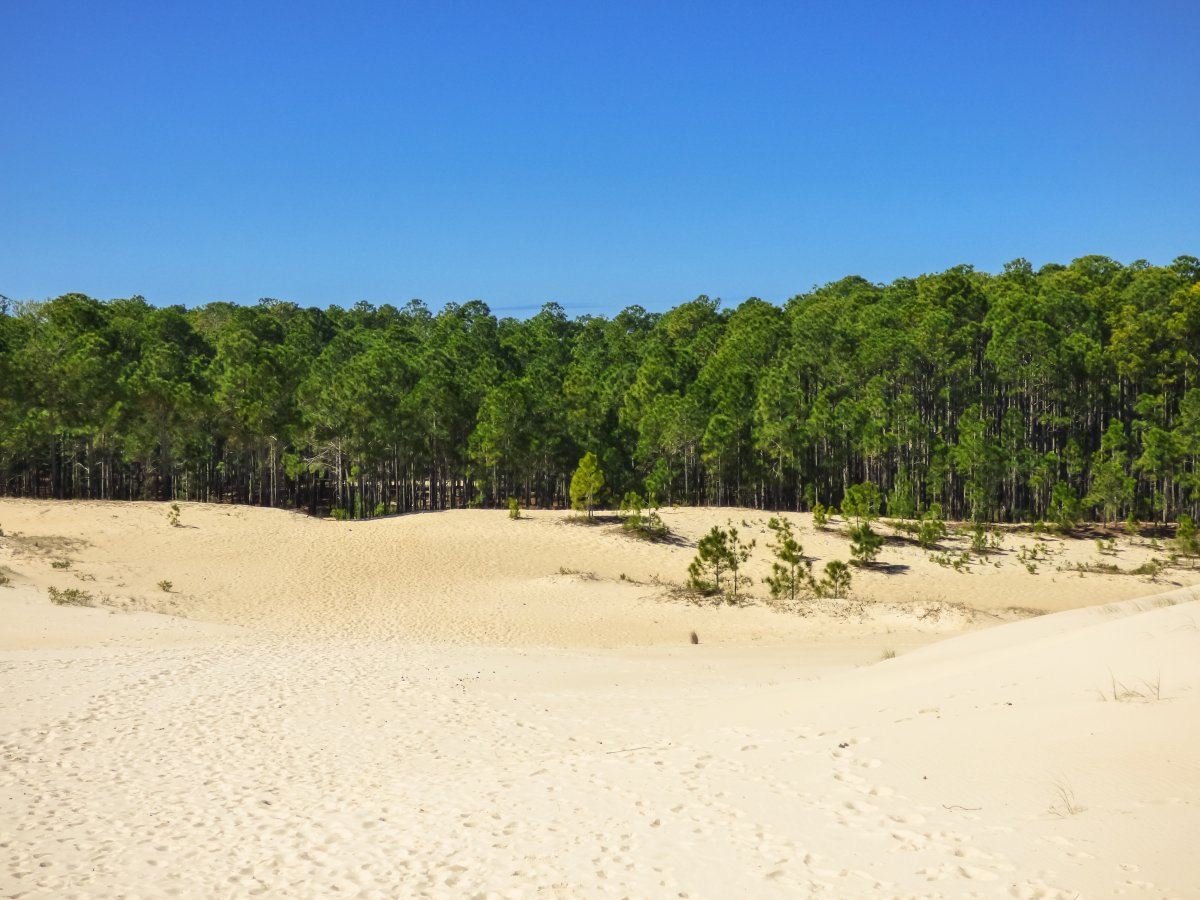 4. St. Martin
Here's one Caribbean island you can bring your whole family of nudists to, if that's your thing. Club Orient in the French West Indies island of St. Martin is a paradise for those who wish to enjoy a clothing and judgement-free vacation. The resort offers water sports, spa services, beach massage and activities to keep all ages entertained. Alternatively, you can relax by the pool or on the white sand beach without a care – or a stitch of clothing.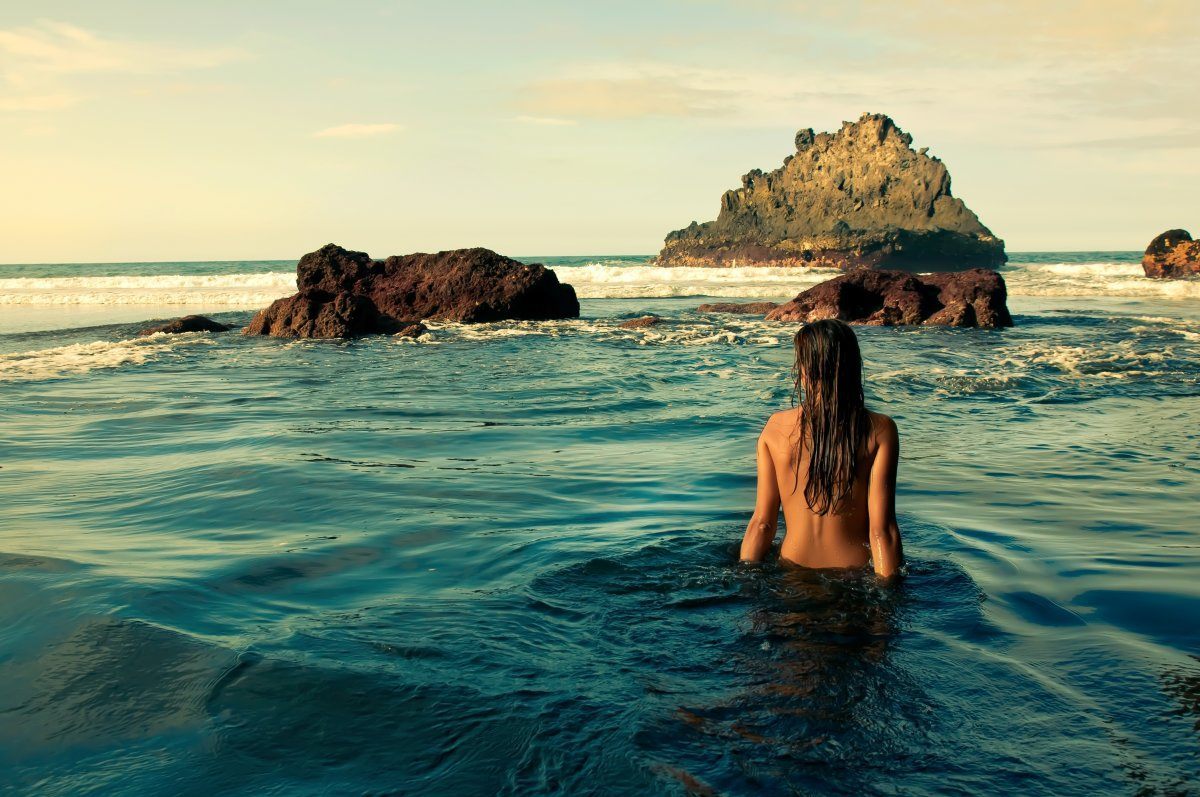 5. Norway
You might think of snow-capped mountains, stunning fjords and quaint fishing villages when you picture Norway, but the beach-lined country is also home to more than 20 nude-friendly beaches. No matter where you're vacationing in this gorgeous Scandinavian country, you're not far from a little clothing-free fun in one of the countries expanses of beach. Most locals are actually so open-minded and the coastline is so long, you can typically find a private spot of beach to strip down on pretty much anywhere in the country (weather pending, of course)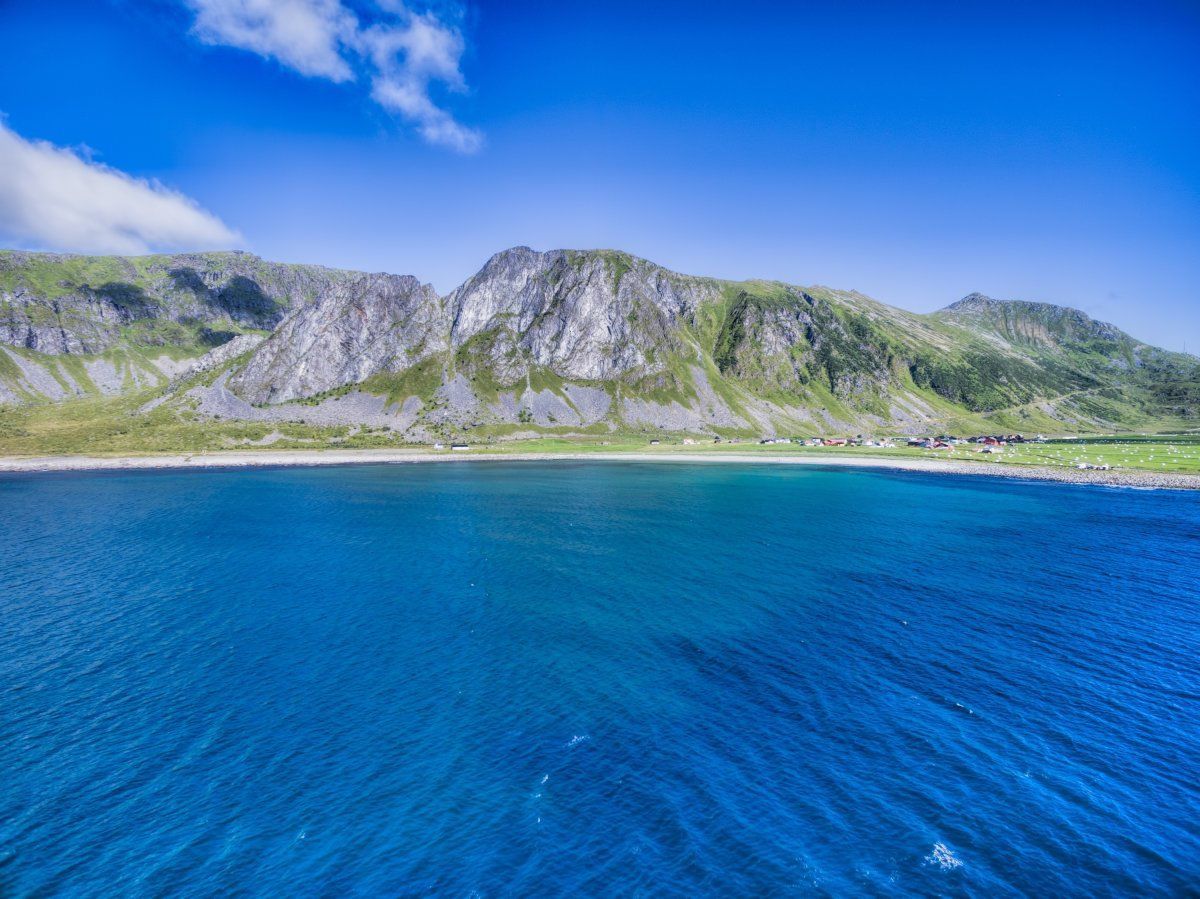 6. Tulum, Mexico
If you want to enjoy a naturist vacation south of the border, look to the Intima Resort in Tulum. This lush adults-only Mexican Riviera Maya hotspot is secluded and with walls and jungle foliage, so your privacy is respected. You can be as active or as chill as you want here. You're walking distance to town, close to the ruins and nearby other clothing-optional beaches. It's a comfortable spot for first-timers or experienced naturists to enjoy a getaway.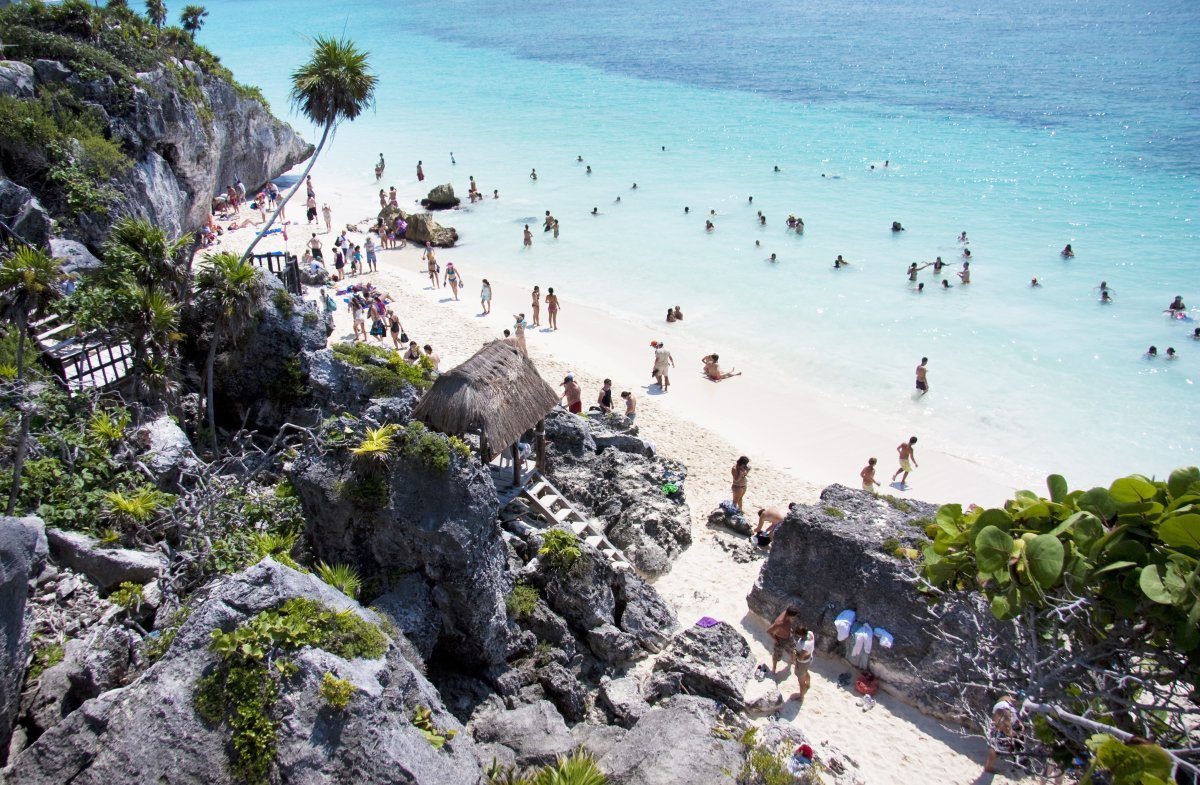 7. Puerto Plata, Dominican Republic
Near the town of Puerto Plata in the DR is Caliente Caribe, a gay-friendly clothing optional resort that's been designed to cater to naturists from across the world. Over a hundred rooms, sparkling pools, ocean side massages, an on-site dance club, and everything else you'd expect from a world class retreat awaits at Caliente Caribe, from snorkeling and kayaking to tennis and a full gym. The nudity is just a freeing bonus to all the other pleasures there.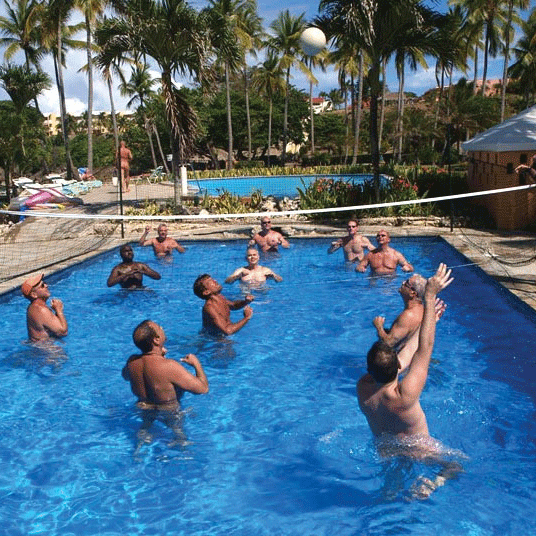 8. Negril, Jamaica
Of course, no list of nude resorts is complete with a mention of Hedonism, or — in this case — Hedonism II, in Negril, Jamaica. The world's foremost wicked resort for all things self-indulgent, Hedonism II is on the cutting edge of clothing optional travel. The place is constantly being renovated (though you'd be hard-pressed to find a guest who was inconvenienced by construction), and the amenities are top of the line in every way.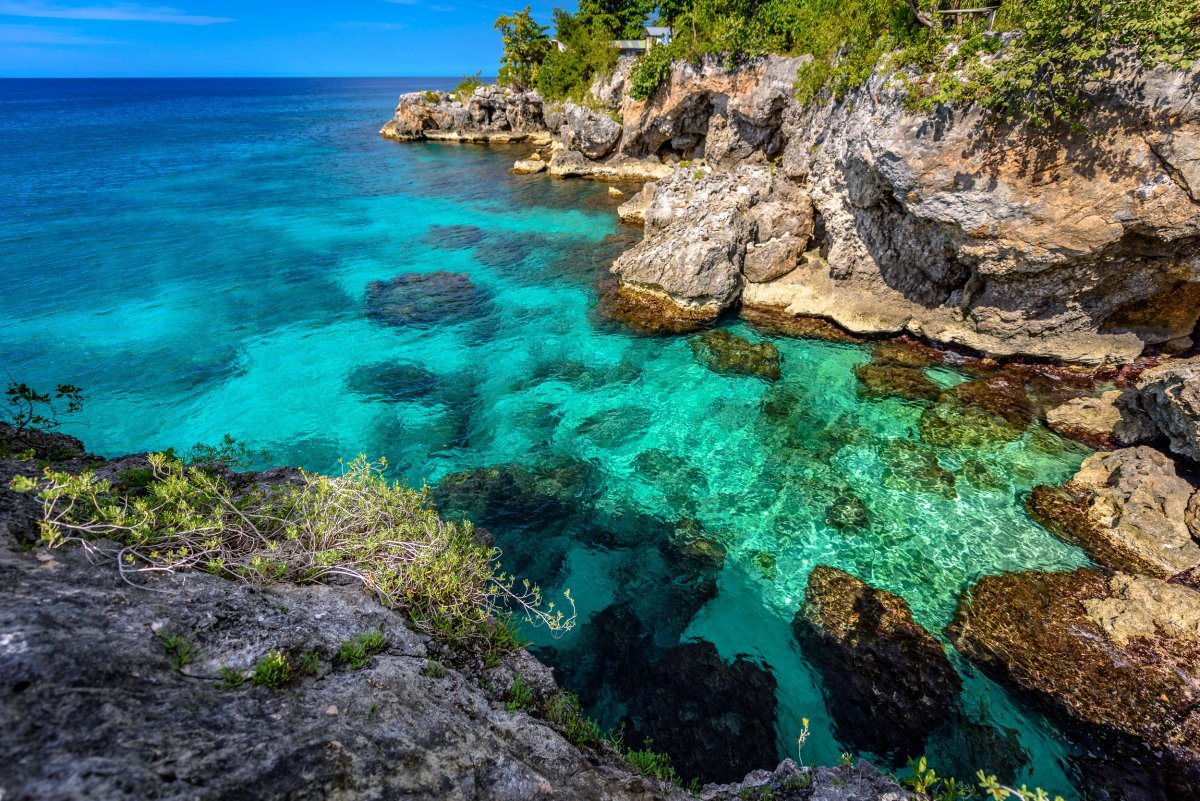 9. Pasco County, Florida
Considered by some to be the nudist capital of the United States, Pasco County, Florida is home to several naturist resorts. You don't need to leave the country to live the clothing optional vacation of your dreams. Even better, if you're the type of person who wants to experience some self-conscious free nudity, but you're not really a beach person, Pasco County is home to several nudist RV park options, as well. Experience some of nature's most beautiful settings au natural and leave your cares in the dust.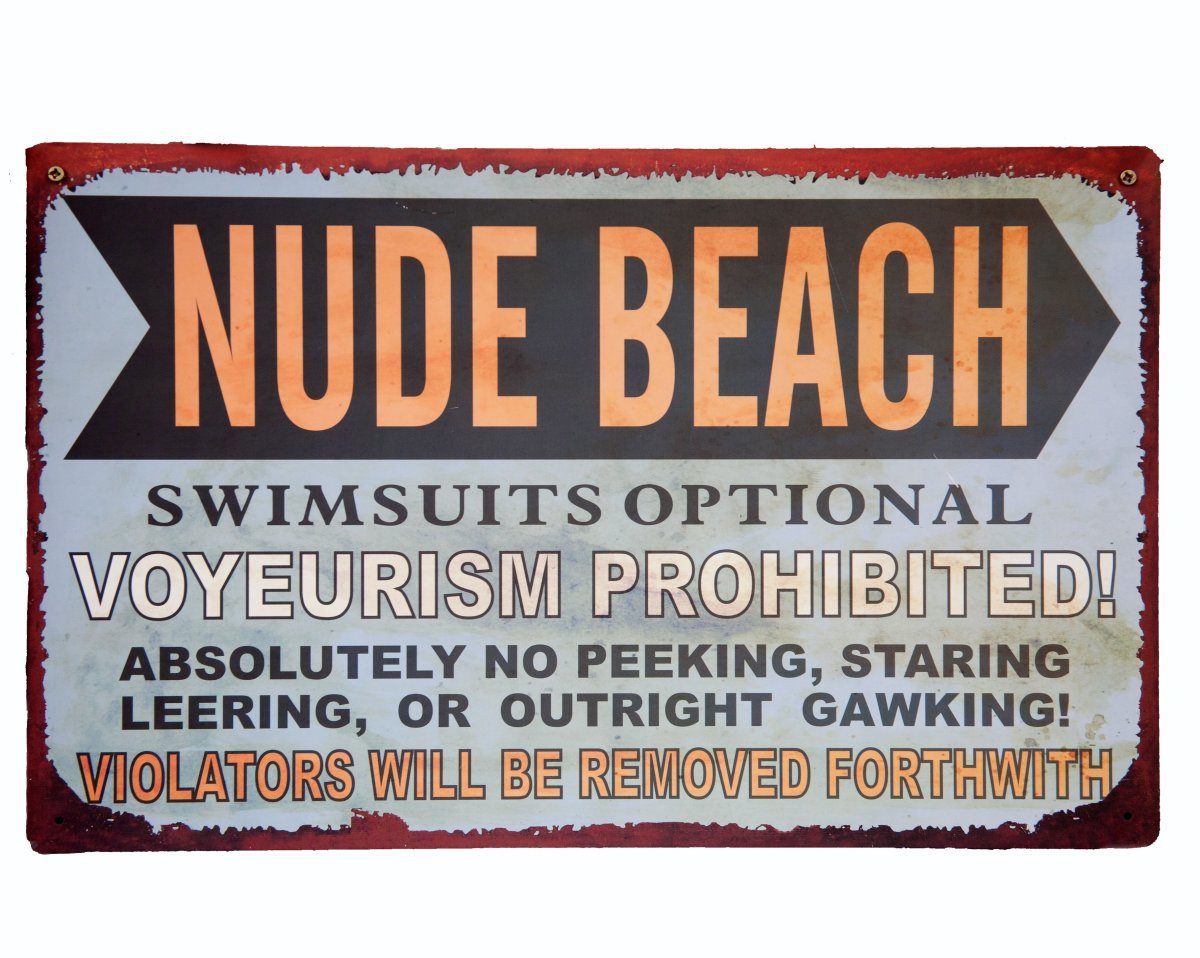 10. Palm Springs, California
On the opposite side from Pasco County, Palm Springs is home to resorts like the Terra Cotta Inn Clothing Optional Resort and Spa, which takes great pride in making all of their guests — whether they're wearing clothes or not — feel as comfortable as humanly possible. The friendly owners and atmosphere are sure to set you at ease from the moment you walk in the front door and strip down.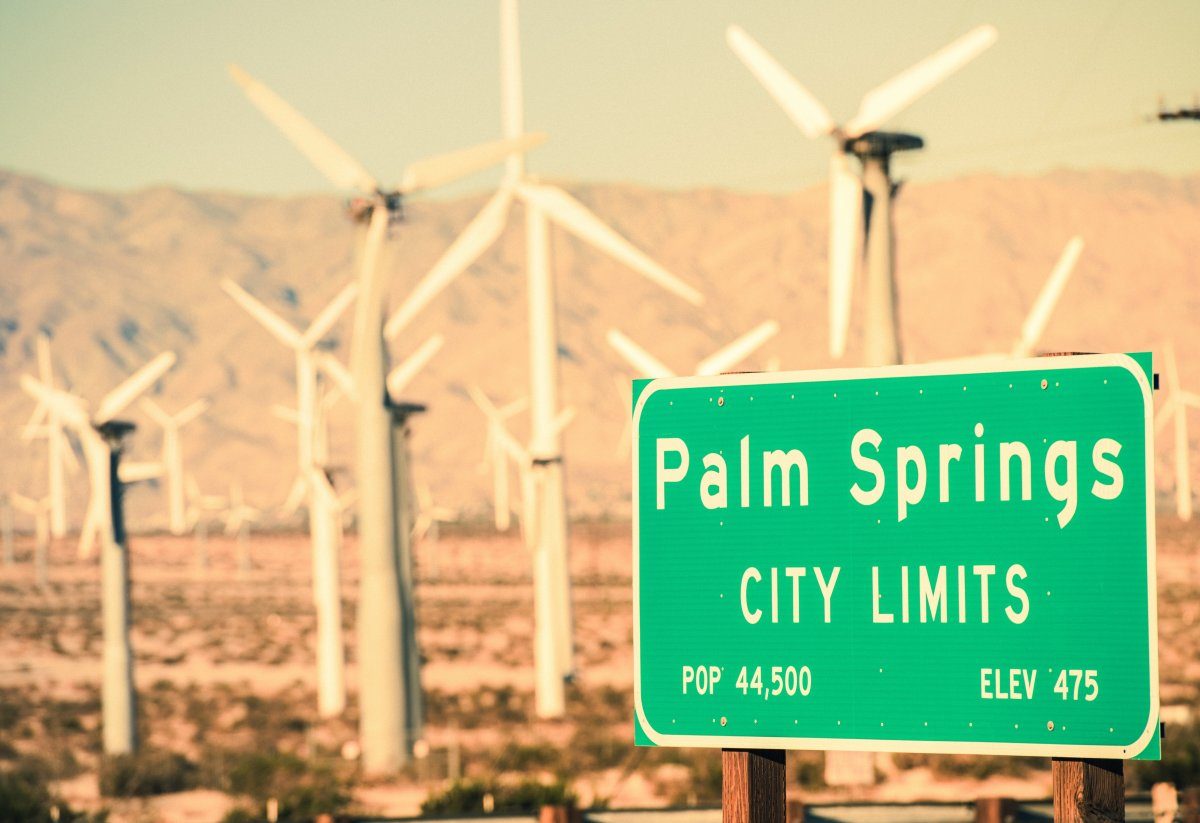 11. Curacao
If you're looking for a Caribbean clothing optional escape, check out The Natural in Curacao. It's one of the few nudist-friendly resorts in the ABC islands. The intimate mini-resort is situated up in the breezy hills with fabulous views of the beaches below. Lounge by the pool in all your comfort and glory, if you desire. Nudism is not mandatory here, but it is welcome.
12. Toronto, Canada
We tend to think of Canada as rather modest and conservative, but there are places to go for those who like to let it all hang out. Hanlan's Point Beach on Toronto's Centre Island is one such place for those with the nudist mindset. This one kilometer stretch of public beach has been officially declared clothing optional, just like Vancouver's famed Wreck Beach on the west coast.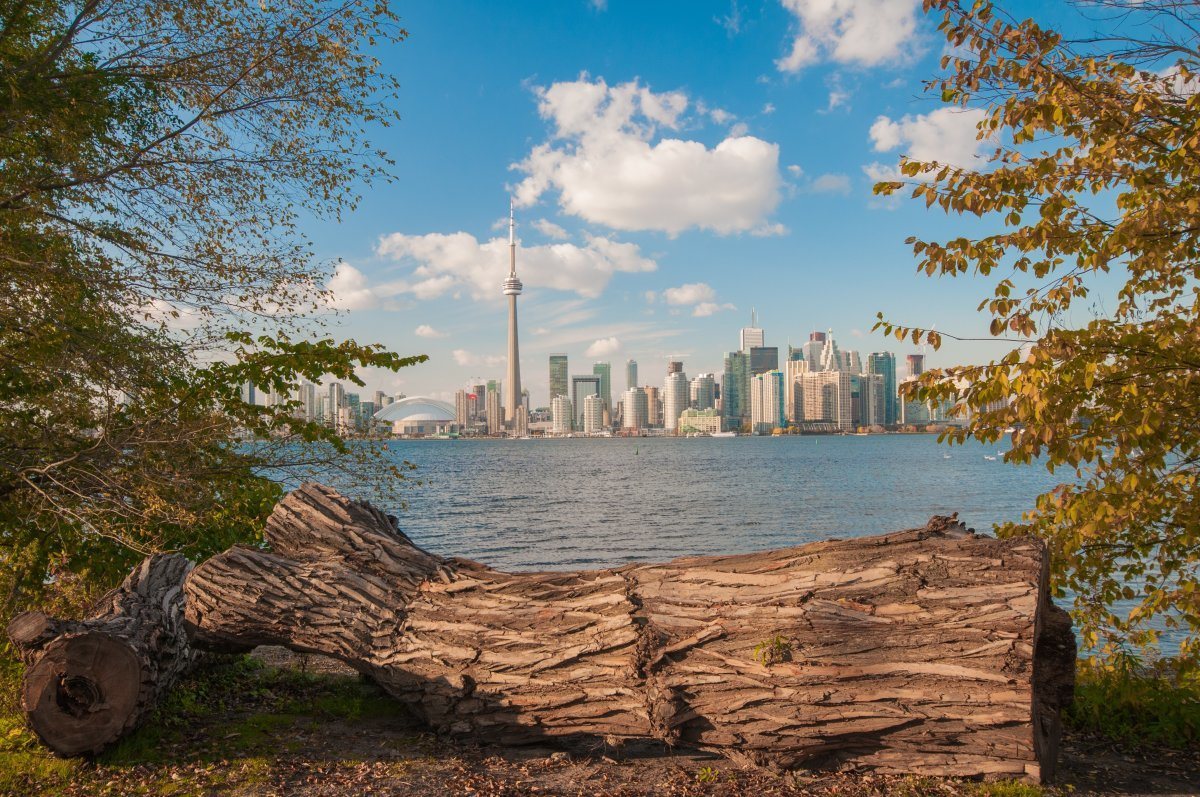 13. Cancun, Mexico
Cancun is home to a variety of all-inclusive resorts, and topless/clothing optional vacation escapes are no exception. The area in and around Cancun is home to several different resorts that cater to those travelers who are looking to feel the sun and sand on their skin. Of course, Cancun beaches are world famous for their incredible beauty and tourist hospitality, so it's kind of hard to go wrong with one of the options here. Keep covered at the family-friendly areas, but singles and couples might want to try Temptation Resorts for some topless fun and adult pool games.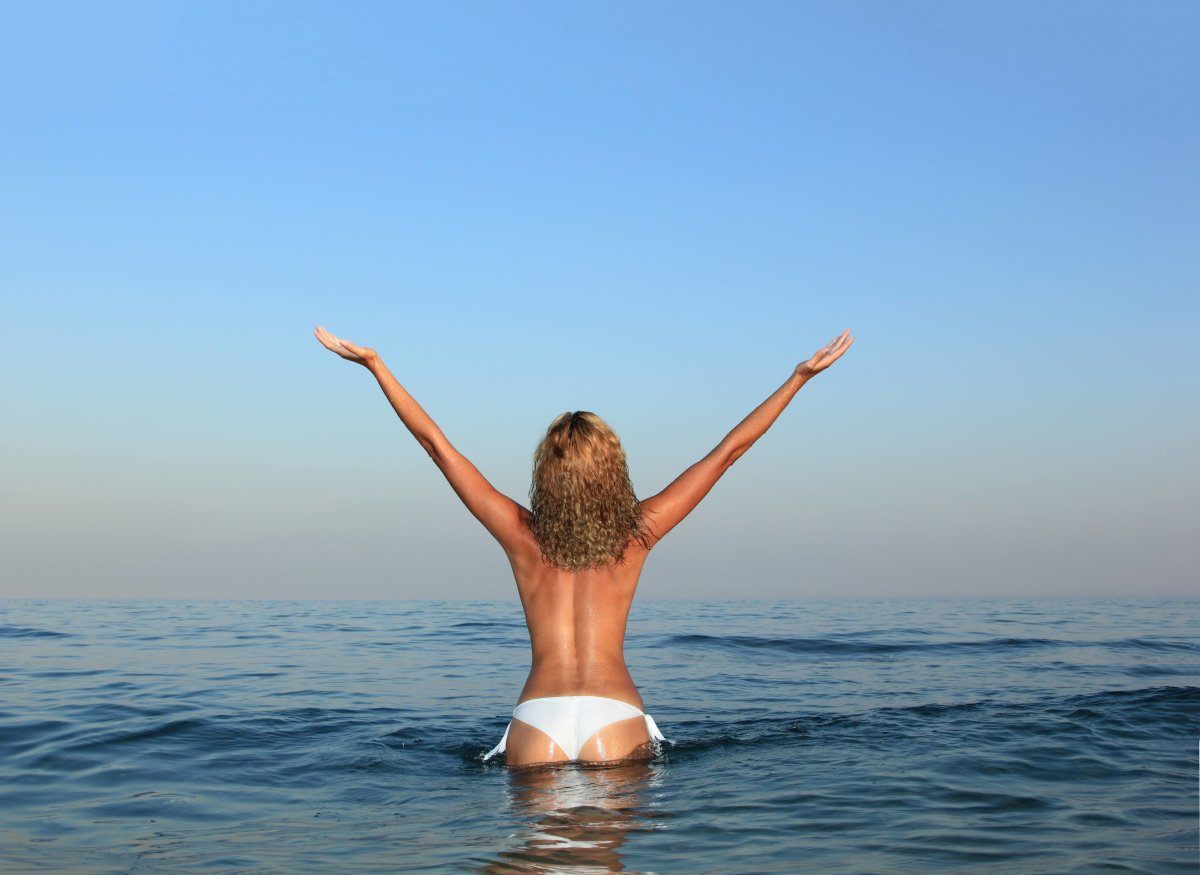 14. Sweden
Again, you're wondering why we included a chilly Scandinavian country on this list. Sweden is actually one of the most open-minded countries in the world in terms of your clothing choices, and that's reflected in the country's more than 70 nudist beaches. The Swedes know that there are few joys in life better than a swim in the buff, and so they tend to leave their judgements in the parking lot. If you find yourself vacationing in Sweden, you're likely pretty close to a clothing optional beach.