Sometimes a hotel is just a hotel, a practical place to crash after a busy day exploring a destination. And sometimes the accommodation is the main destination itself. This collection of extraordinary lodgings around the world are much more than a place to rest your travel-weary head. Come be inspired to live out your childhood dreams by staying in a tree house, lighthouse, igloo, castle or cave. There's no end to the creative spaces you can spend the night in. Dream on.
1. Free Spirit Spheres, Canada
Vancouver Island is a perfect setting for hanging in the trees in your own personal orb or cozy sphere built for two. These wooden sanctuary pods take the tree house concept to a whole new dimension. You'll be gently rocked to sleep with the breeze, suspended like a Christmas ornament under the canopy. This is the very definition of eco-cool accommodation.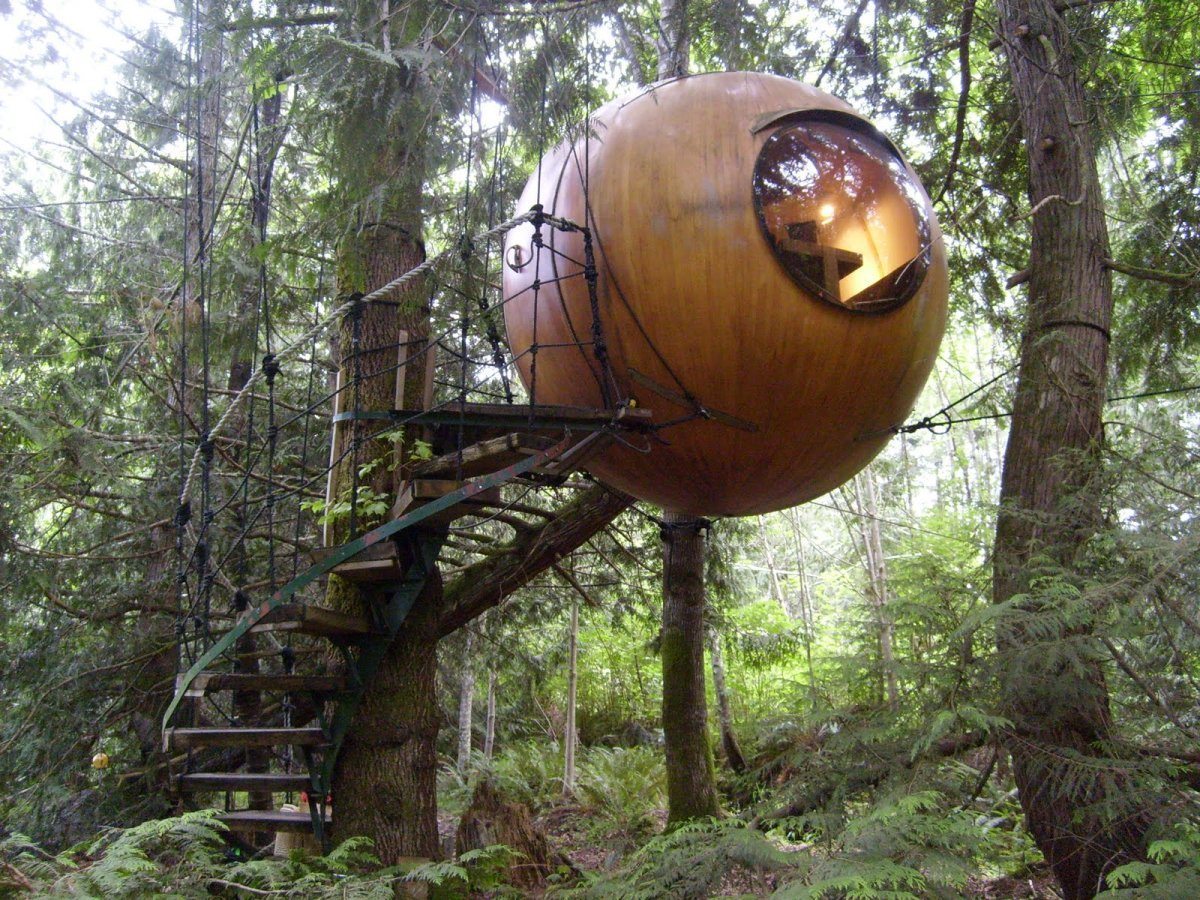 2. Hotel Costa Verde 727 Fuselage, Costa Rica
Even those who can't sleep on planes will have a memorable night in this funky fuselage hotel. It's the ultimate recycling project, a retrofitted 1965 vintage Boeing 727 aircraft remodeled with teak interior and perched high on a pedestal. You'll find it jutting 50 feet into the canopy near Quepos, Costa Rica. You can't beat the ocean and rainforest views from the deck built right on the right wing.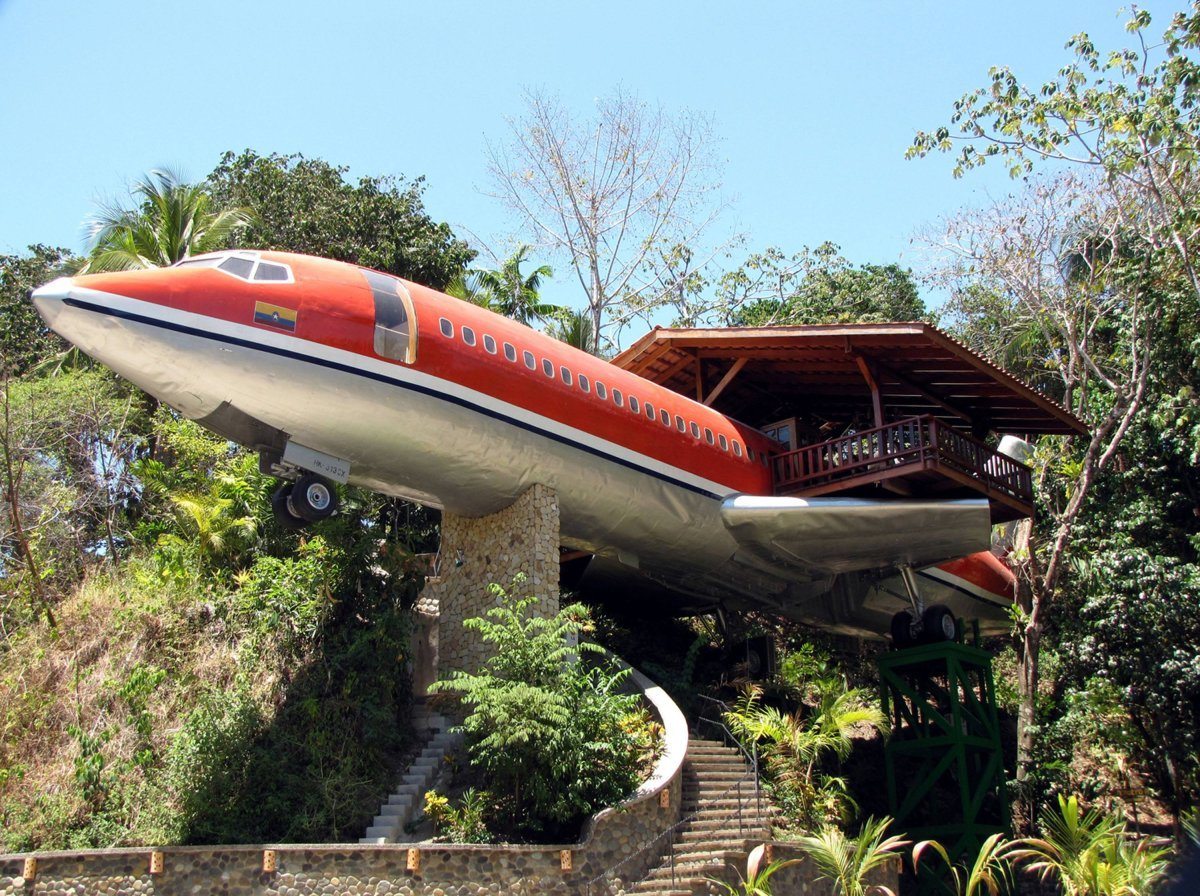 3. Jules Undersea Lodge, Florida, USA
Only certified divers are able to visit this submerged Key Largo accommodation as the only way in is 21ft under the sea. It was built as underwater research lab in the 1970s but is now a novelty submarine habitat hotel that appeals to scuba fanatics looking to spend a unique night in the deep. Food is prepared by a mer-chef (how's that for a job title?) and unlimited dive tanks are provided so you can explore the reef around your bed.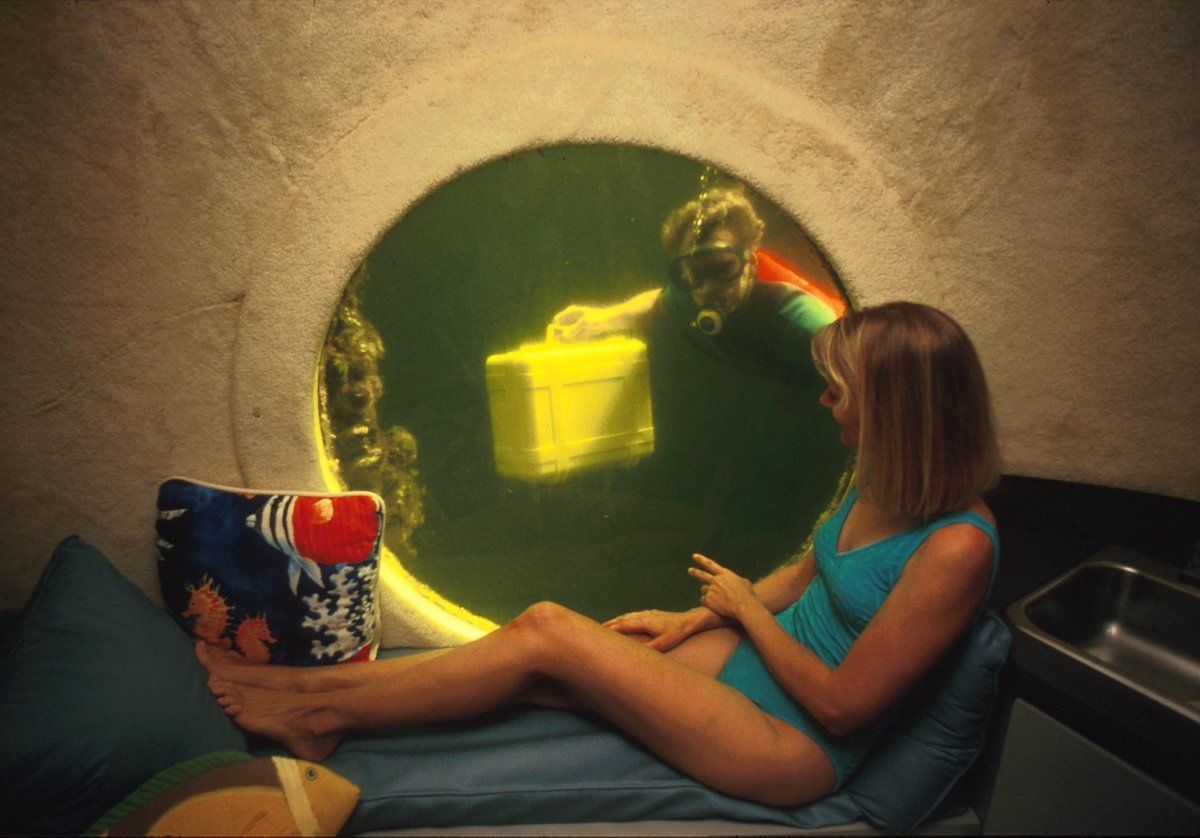 4. Palacio de Sal, Bolivia
Any hotel worth its salt uses locally-sourced materials in its construction. This luxurious one set in Bolivia's Salar de Uyuni plain does just that, taking the notion of "pillars of salt" quite literally. The floors, walls, even the furniture is made with over one million 35cm bricks of compressed crystals mined from the world's largest salt flats next door. Management respectfully requests that guests resist the urge to lick the walls of this surreal saline hotel.
5. Ice Hotel, Quebec, Canada
Another amazing inn that makes perfect use of its local environment is Quebec's Ice Hotel (Hôtel de Glace), a frosty palace sculpted fresh each winter out of pure Canadian snow and ice. This impressive upscale mega-igloo has 4ft thick walls that insulate the interior from the wind to make it as cozy as can be. The ice beds are lined in fur and thermal sleeping bags, but you will probably still feel a chill in this super-cool hotel.
6. Cocoa Island Hotel, Maldives
What better way to while away your days in paradise than on your own individual Kerelan boathouse moored just off a private island in the Indian Ocean. Each private sea-dwelling is accessed by a simple wooden walkway and is rustically furnished with understated elegance. Just slip off your private deck for a morning swim in one of the best snorkeling spots on the planet.
7. The Mirrorcube Tree House Hotel, Sweden
This innovative accommodation is comprised of five different "treerooms" designed by top Scandinavian architects. The most amazing one to see, however, is one you can barely see at all. The Mirrorcube is a floating room of reflective glass hanging invisibly among the trees in the Lapland landscape. It's such effective camouflage, they had to laminate the glass panels in infrared film to prevent birds from colliding into it. The floating cube with 360 degree views sleeps two comfortably.
8. Attrap Reves Hotel, France
Want the sensation of sleeping under the stars but need a little protection from the elements? Pop into your own personal bubble at this ingenious inflatable concept hotel near Marseille. Like an invisible tent, these transparent spheres let you sleep and relax a comfortable, well-appointed "dream catcher" pod with a panoramic view of the natural surroundings. A silent blower circulates fresh air and keeps the bubble from bursting. To capitalize on the stargazing opportunities, a telescope and star chart are included.
9. Sala Silvermine Hotel, Sweden
This one's not for the claustrophobic or those looking for a room with a view. The remarkable underground hotel has you sleeping 500ft below the surface in an old abandoned silver mine. The subterranean cavern suite is fitted with comfortable furnishings and illuminated with gothic-style chandeliers for a cozy cave atmosphere. A champagne hamper is provided for you along with an intercom radio to communicate with the above-ground world – sorry, no cellphone reception down here.
10. Coursewall Lighthouse Hotel, Scotland
There's something romantic about an isolated lighthouse offering a illuminating ray of hope to sailors in the deep dark sea. This comfortable luxury accommodation is still a fully functioning lighthouse that has been a beaming beacon since 1815. Perched on the rugged cliffs in the mouth of Loch Ryan, the views of the turbulent, treacherous Scottish coastline are spectacular.
11. Kakslauttanen Igloo Village, Finland
Nestled in the Lapland wilderness is winter wonderland resort that offers the best stars and Northern Lights views around. Kick back in the warmth of your private glass igloo and witness the spectacle in this remote area there's virtually no light pollution to spoil the show. Each igloo is made of a revolutionary thermal glass material that doesn't fog up in sub-zero temperatures. The resort also features traditional snow igloos, a snow restaurant, an ice sculpture gallery and a snow chapel, in case you're inspired to have an igloo wedding. Cap off your night with a dip in the ice hole followed by a toasty hot sauna and you'll be an honorary Fin.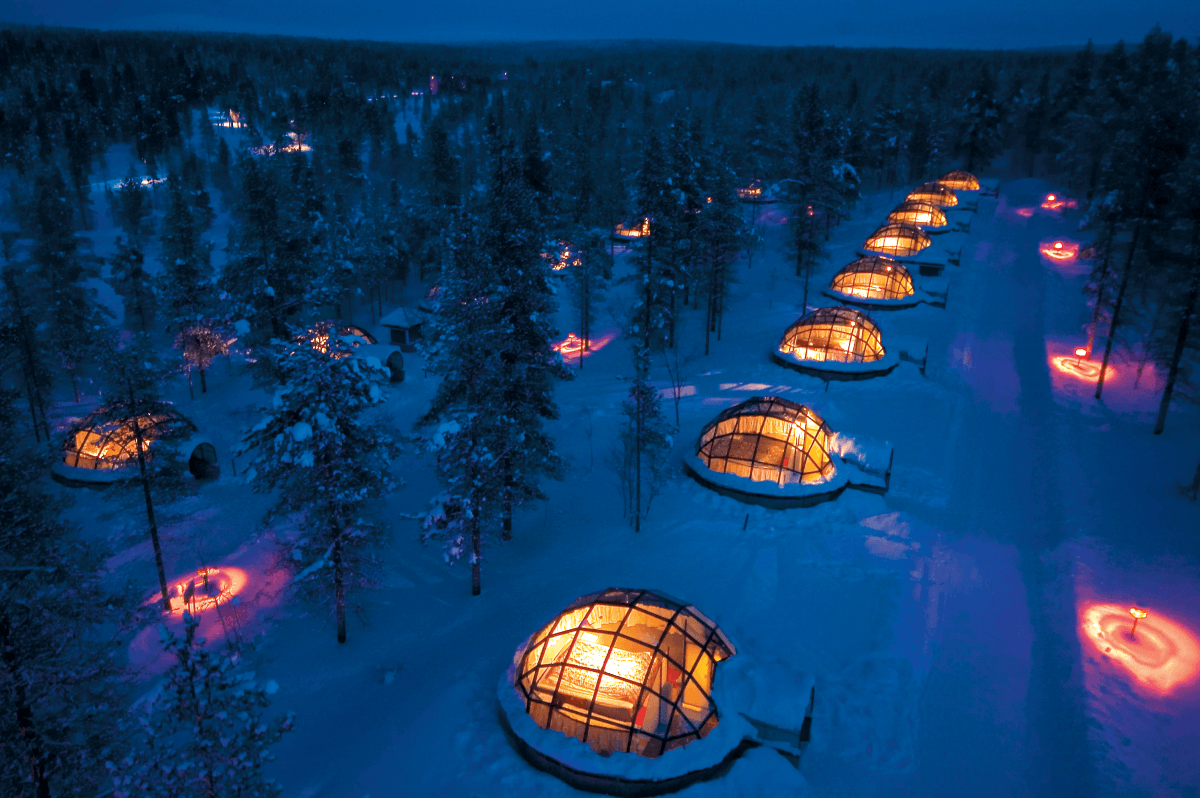 12. Thornbury Castle – Gloucestershire, UK
Plenty of castles around the world have have opened themselves up to paying guests even without a royal pedigree. This one, near the fabled Cotwolds, is a particularly atmospheric Tudor abode which Henry VIII and Anne Boleyn themselves once graced. The accommodation has all the regal elements you could dream of – stone walls, roaring fires, gilded four-poster beds, knights in armor decking the wood-paneled halls plus the oldest Tudor gardens in England. It'll be hard to go back to commoner quarters after a night or two with the royal treatment here.
Check Out Our Summary on YouTube: 12 Hotel Rooms That Are Super Cool