Airbnb has shaken up the accommodation side of the travel biz. The popular peer-to-peer lodging website allows a community of people from around the world to offer up space in a spare room, apartment or whole house to travelers looking for a place to stay in the area. Often, these arrangements are cheaper, less touristy and more comfortable than a standard hotel room. More importantly, they impart a homey, personal, local flavor which can enhance one's experience of a location. Make no mistake, Airbnb is not just for people looking for a cheap place to crash. There are some unique, quirky and lavish properties on the listings, the lodging just might be the highlight of the trip. Take a look at these 12 awesome Airbnb abodes on offer around the world. Fancy a few nights in an igloo, railway car, castle or dog house?
1. Sleep in a Windmill Near Amsterdam
What could be more Dutch than sleeping in an authentic 1874 windmill? The romantic three bedroom mill comfortable sleeps 6 for a memorable stay in the Netherlands' countryside just outside of Amsterdam. Don't forget to bring your clogs.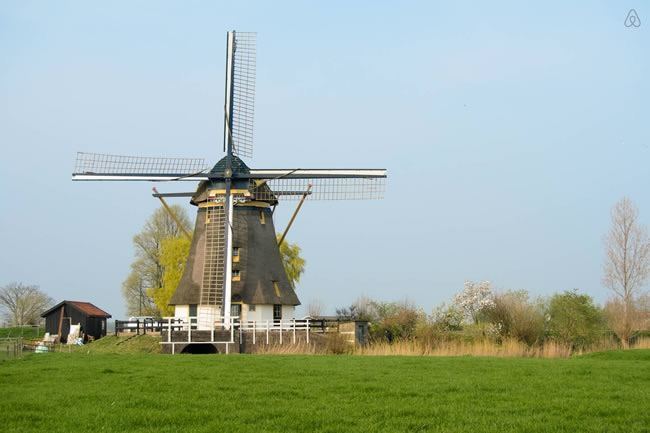 2. Check Out This Fairytale Gingerbread House in California
Follow the breadcrumbs to find your way to this whimsical cottage in Geyserville, CA. The tree-hugged hut sleeps three, and boasts stain glass windows and a cozy loft. Next door you'll find an equally eccentric Hobbit hut, complete with a grass roof.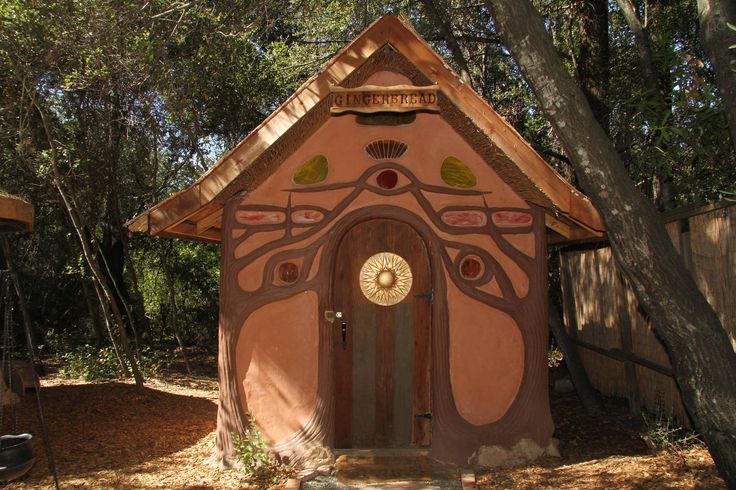 3. Stay at the Seashell House on Isla Mujeres
Play out your mermaid fantasies at Casa Caracol on an island off the coast of Cancun, Mexico. The two-part home has been designed like a pair of seashells, with curves and spirals and other special details. It sleeps four and boasts an amazing pool with a view to the sea.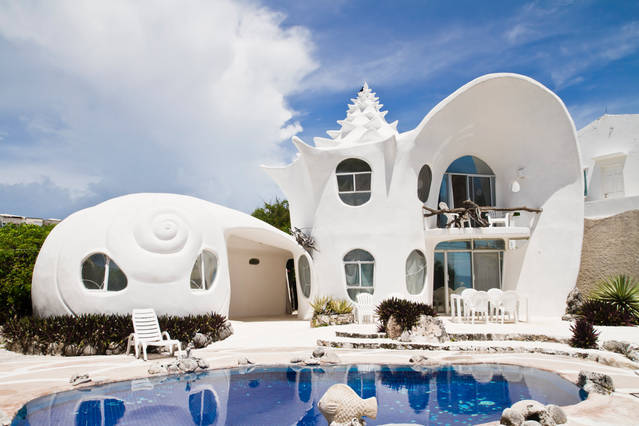 4. Make Yourself at "Gnome" in an Italian Trullo
There are several Trulli homes listed on Airbnb in the Puglia region of Italy. These distinctive stone dwellings with the conical roof are unusual yet comfortable, and make for a memorable stay. They do have an elven feel to them, don't you think?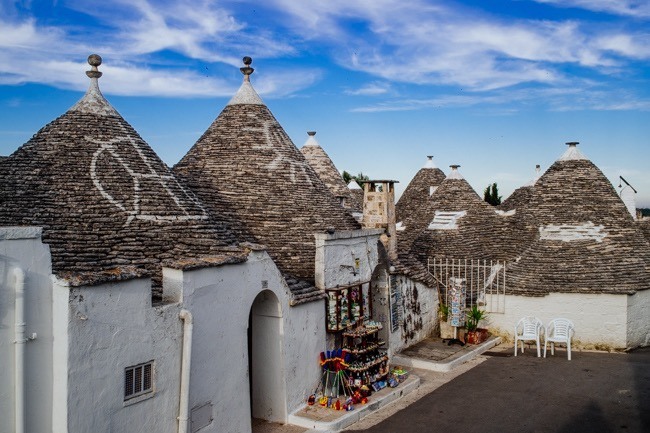 5. Climb the Water Tower of London
This 80-year-old converted water tower was designed by Tom Dixon. This 60 ft cylindrical residence is one of the most unique places to stay in all of London. There are three separate units in the eco-friendly structure, with all the comforts, amenities and views you could hope for.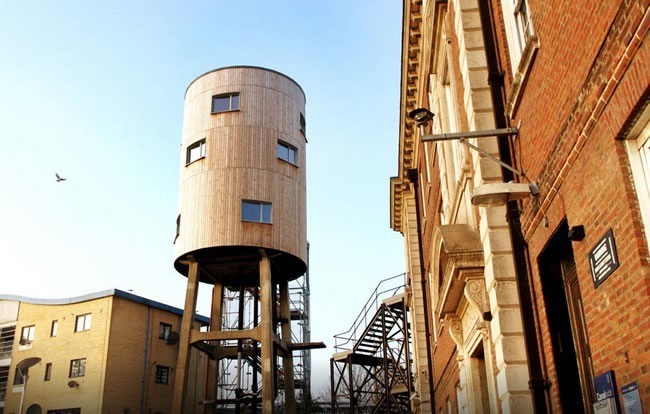 6. Sleep in the Doghouse in Idaho
If quirky and absurd appeals to you, this canine-themed lodging in rural Idaho is for you. The beagle-shaped B&B sleeps four humans, but four-legged friends are welcome too, natch. There's a double room in his tummy and a loft in his muzzle.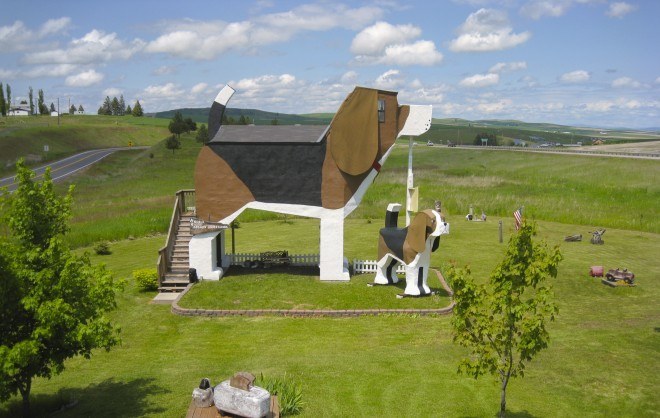 7. Pick a Capsule In this Funky Tokyo Tower
Stay in the historical Nakagin Capsule Tower, for one of the coolest and cheapest beds in the glitzy Ginza area. It was designed by Kisho Kurokawa in 1972, and was the first capsule accommodation ever built. In a squeeze, this minimalistic capsule can fit two people (shared bathroom down the hall), but one person per pod would be best. It's more about the novelty than the comfort here.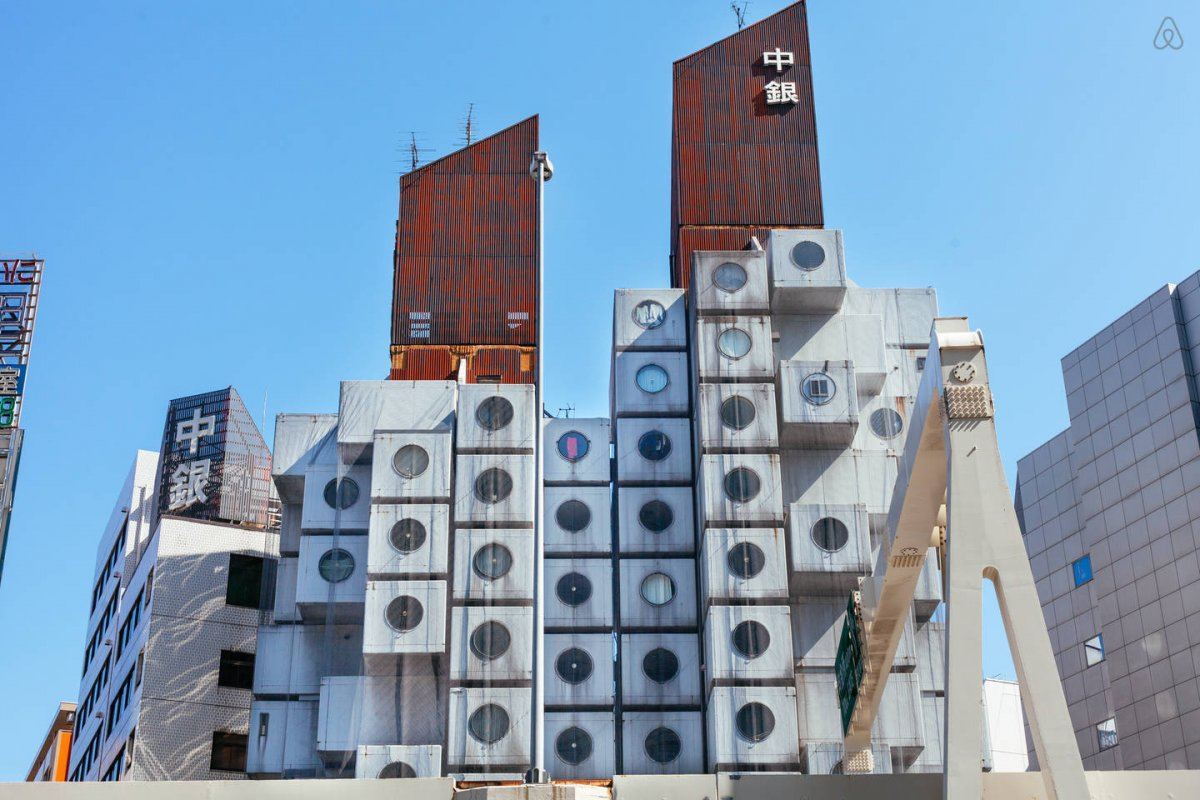 8. An Igloo in Spain?
Well, it's not the snowy kind, but this geodesic dome in Andalusia is one of the most awesome Airbnb abodes around. Nestled in the bushes, this unique and colorful spherical tent sits on a wooden platform and is surprisingly spacious and comfortable inside. Outside you'll find a risqué shower and Moroccan style squat toilet – all part of the rustic charm.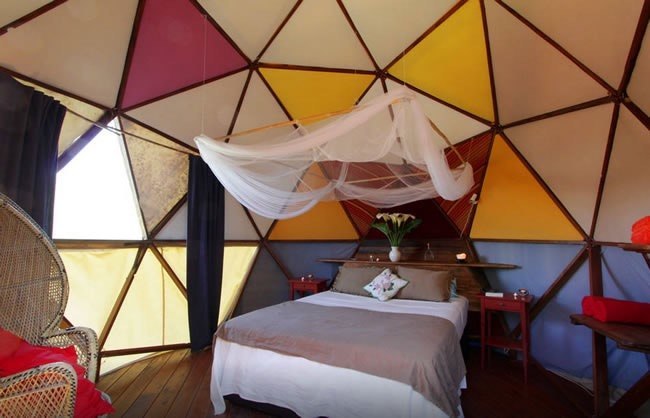 9. Who Wants to Stay at the Owl House?
This one's for the birds, or anyone who likes a quirky travel experience. Not far from Liverpool, UK, this cozy room in a grass-roofed cottage sleeps two in a delightful driftwood bed. The round owl-eye windows provide a stunning view to the dunes and coastline.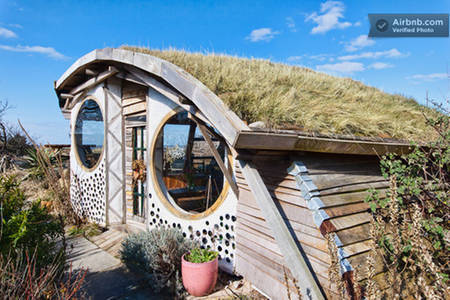 10. Try This Tiny Berlin House On for Size
At just 1 square meter, this experimental portable house is about as small as it gets. Stand it upright in the day, then flip it on its side to recline at night. For 1 Euro a night, it's kind of tempting. Roll it wherever you want to get a room with a custom view of your choosing.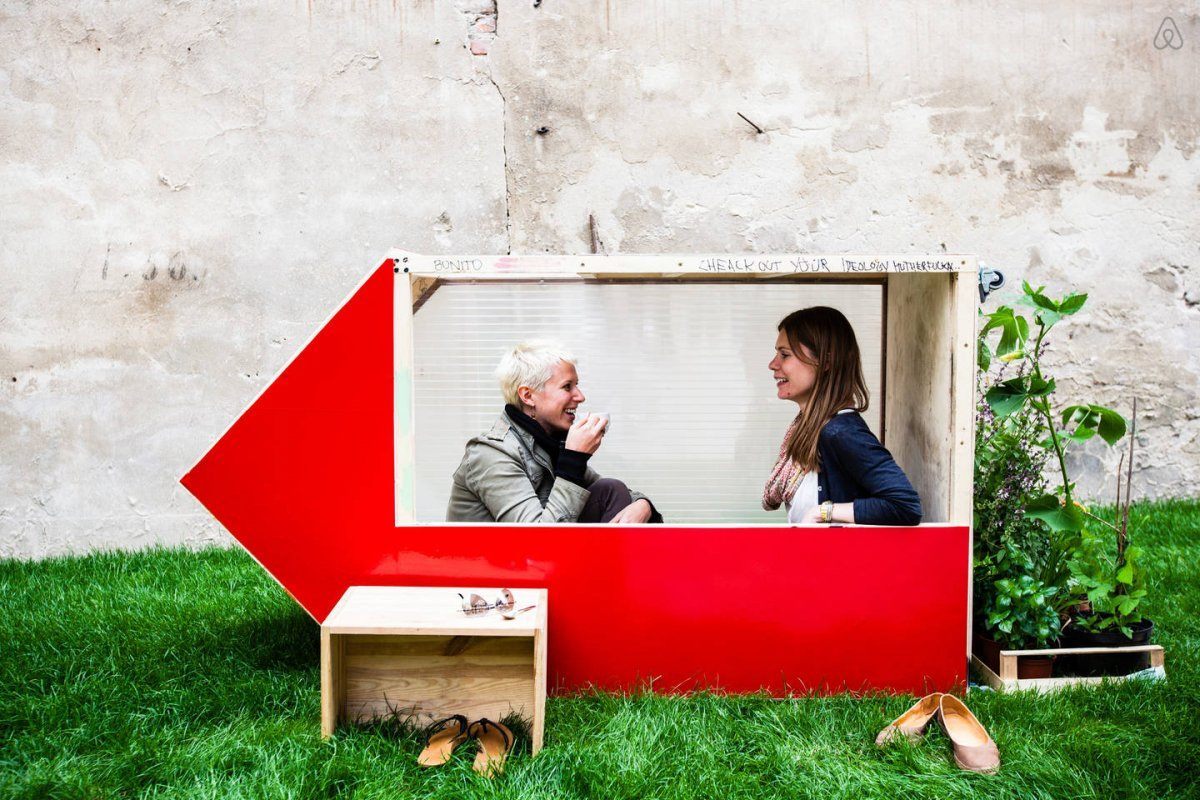 11. This Welsh Train is Off the Rails
Drift off in a converted Edwardian railway carriage on the coast of Cardigan, Wales. The snug two bedroom wood-lined train car sleeps five, and boasts a stunning panoramic view from its clifftop location.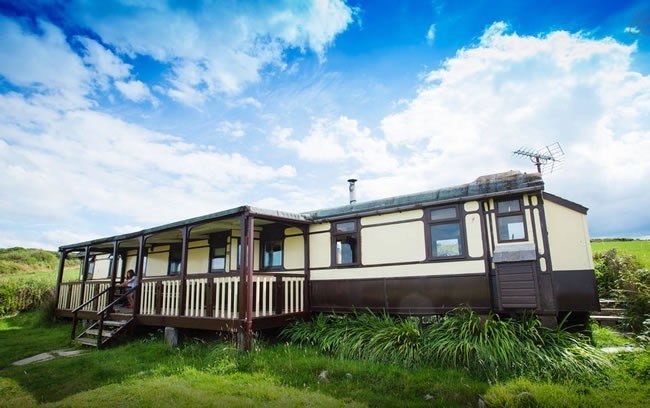 12. Your Home is Your Castle Here
The 15 room Augill Castle rents out regal rooms in the Yorkshire Dales within an hour's drive to the Lake District. Or you can secure the whole place for 30+ people if you're planning a wedding or special event. Stone fireplaces, four-poster beds, claw-foot tubs and other sumptuous features give this place royal airs.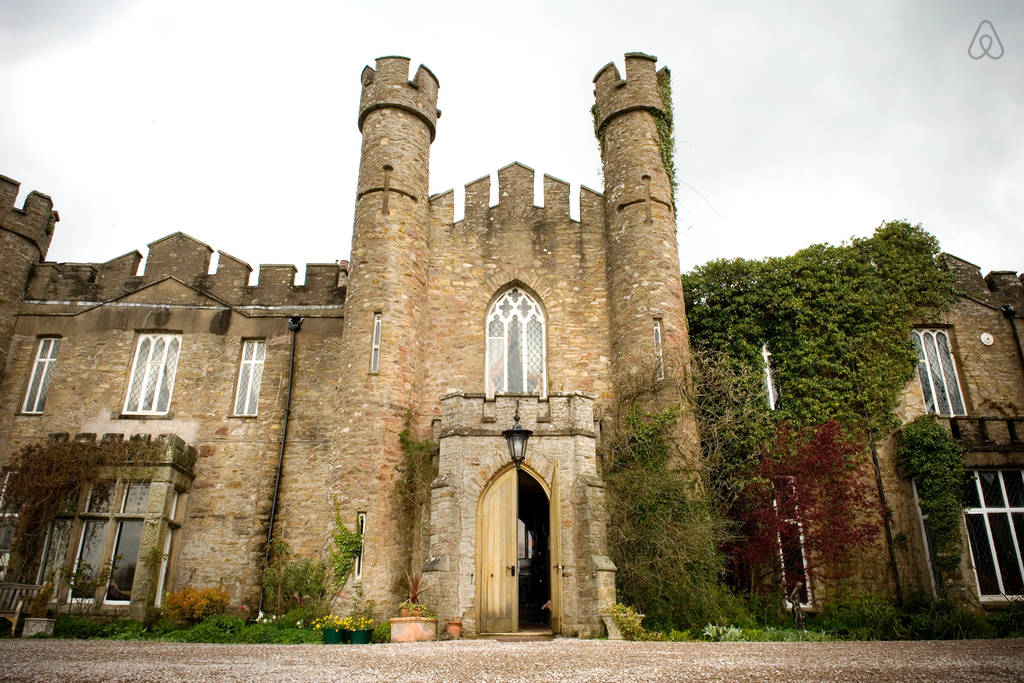 And Now: 12 Hotel Rooms That Are Super Cool