While there was a time when it seemed like a fantasy to be able to live like the rich and famous, popular website AirBnB has made it a real possibility. Whether you're looking for something cozy and intimate or something extravagant and luxurious, AirBnB has given celebrities and their heirs the opportunity to rent out their grand domiciles to any commoner with a credit card. Now you can live like an A-lister, if only for a few days, when you rent one of these celebrity homes through AirBnB.
1. Ava Gardner and Artie Shaw's Burbank Home
A classic Hollywood beauty and a big band jazz musician, Gardner and Shaw called this Rancho Equestrian house their own for the year they were married. Built in 1938, the home still remains even though Gardner and Shaw's marriage did not, and up to two guests can rent a private room in this historic location. Guests can enjoy the extensive library and patio rose garden while staying in this classic Hollywood haunt.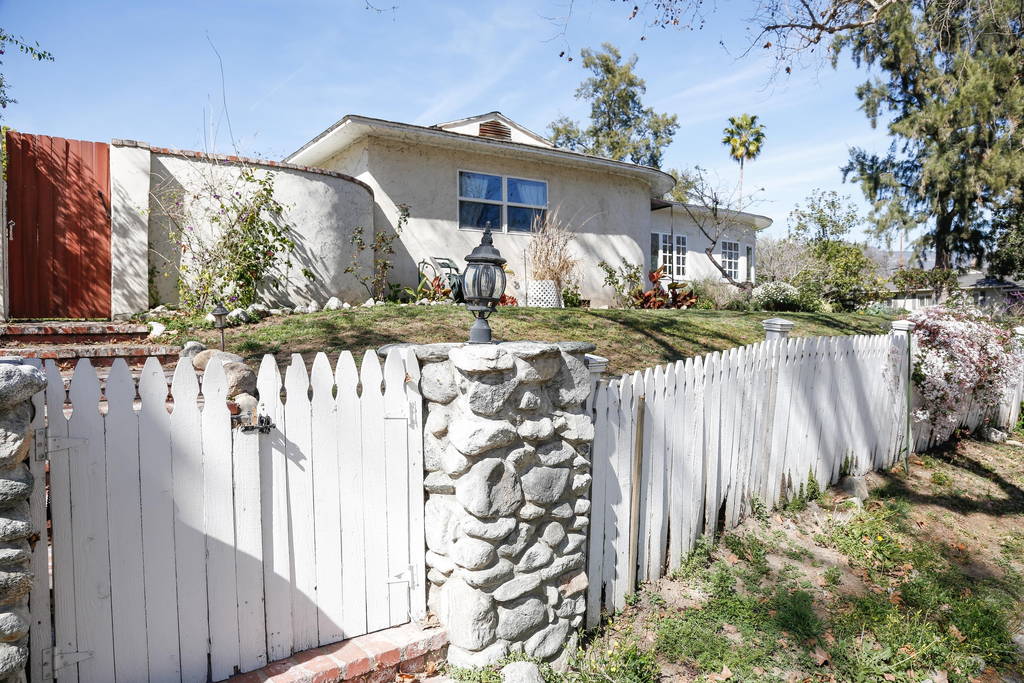 2. Mickey Rooney's Topanga Canyon Residence
Nestled between the mountains and the Pacific Ocean, the award winning actor once called this Topanga Canyon getaway home. For those looking to get away from the hubbub of L.A. life, this canyon home is great for people who enjoy hiking. Wander through the orchard and gardens and unwind in this historic Hollywood home. You're only about a 15 minute drive to Malibu or Santa Monica, if you're so inclined.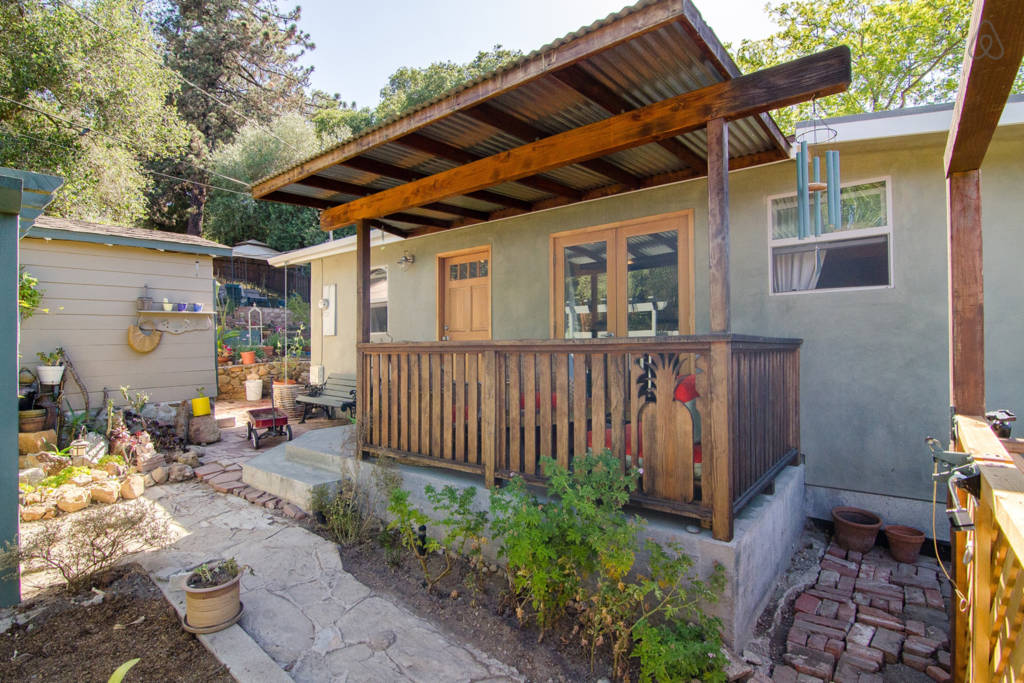 3. Elizabeth Taylor's Palm Springs Escape
Not many can say they lived a life as glamorous and grand as Elizabeth Taylor, but AirBnB guests can enjoy a small taste of it in this Las Palmas home. Fittingly called Casa Elizabeth, the four bedroom estate can accommodate up to eight guests. With every standard amenity you can imagine, Casa Elizabeth also has its own indoor fireplace, pool, and hot tub. Additionally, a wide selection of stunning artwork adorns this abode.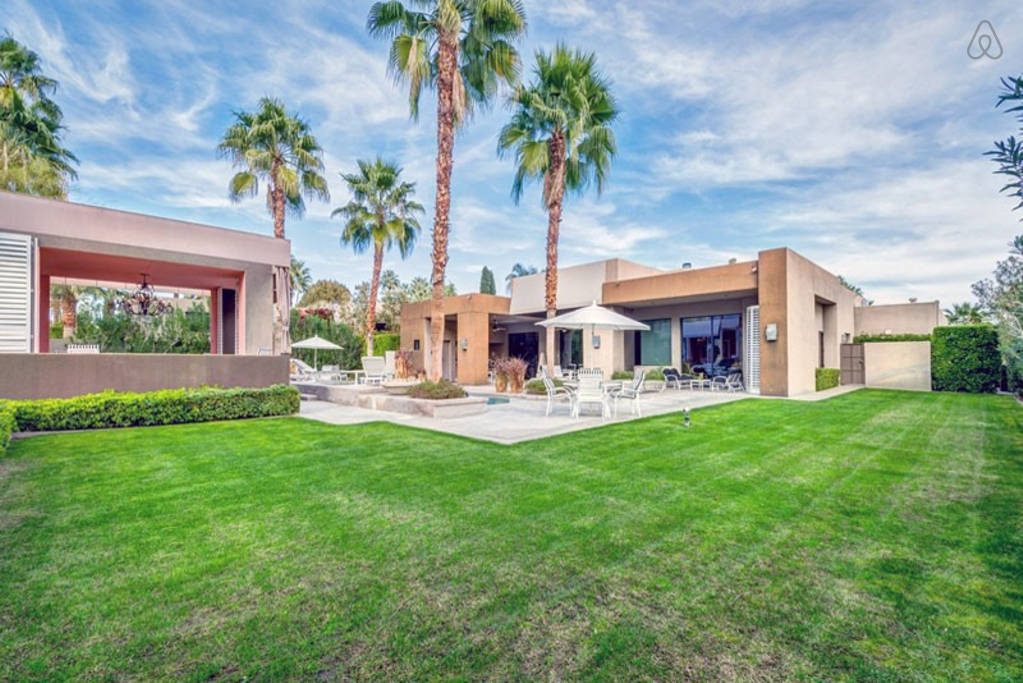 4. Charlie Chaplin's Historic Cabin
Not only did Charlie Chaplin build this cabin, but Rudolph Valentino also once lived there. For AirBnB guests looking for a centrally located place to crash in Los Angeles, this vintage loft in West Hollywood can house up to three guests. Chaplin constructed this old school Hollywood gem in the 1920s, and to this day it retains all of its whimsical charm and appeal. Plus, when you're a 20 minute drive away from anything in L.A., it's easy to tour Tinseltown's sites without having to undertake a major trek to get there.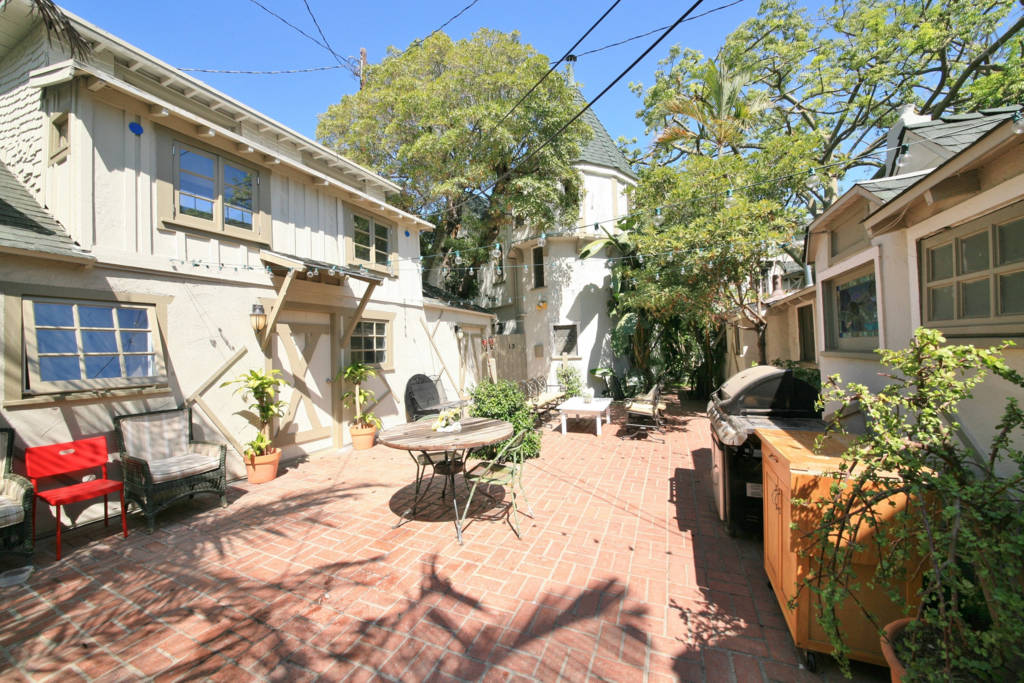 5. Jimi Hendrix's Gingerbread House
When Jimi Hendrix visited Maui in the 1970s to film Rainbow Bridge, he stayed in this quaint cottage built in the 1930s. A cozy island escape for two guests, this home was recently remodeled to offer the modern amenities visitors might need. Sitting on 4.5 acres of luscious Hawaiian foliage, guests are welcomed to enjoy the fresh produce from the organic veggie farm and fruit tree groves found on the property. For a rustic Hawaiian holiday with a little rock star caché, do not miss this charming home.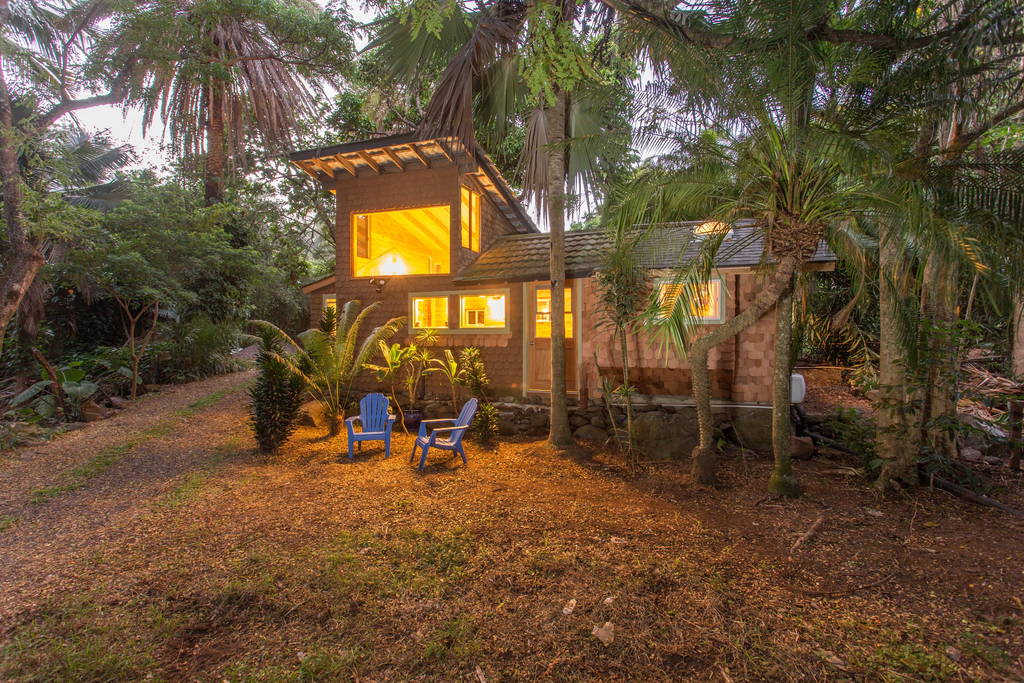 6. Bing Crosby's Luxurious Hacienda
With room for eight guests, this historic hacienda in Palm Springs was built in 1934. Once home to celebrated crooner and actor Bing Crosby, the hacienda's pool is big enough for 30 swimmers. Additionally, visitors can relax the day away in the private cabana, complete with its own wet bar, or host a ping-pong tournament on the outdoor table. Downtown Palm Springs is just a 3 minute drive away, or if you want to stay in, the newly designed kitchen is chef-quality. Also, the house's screen room has an 8'x15' screen with projector so you can enjoy all of Bing's classic films in his former residence.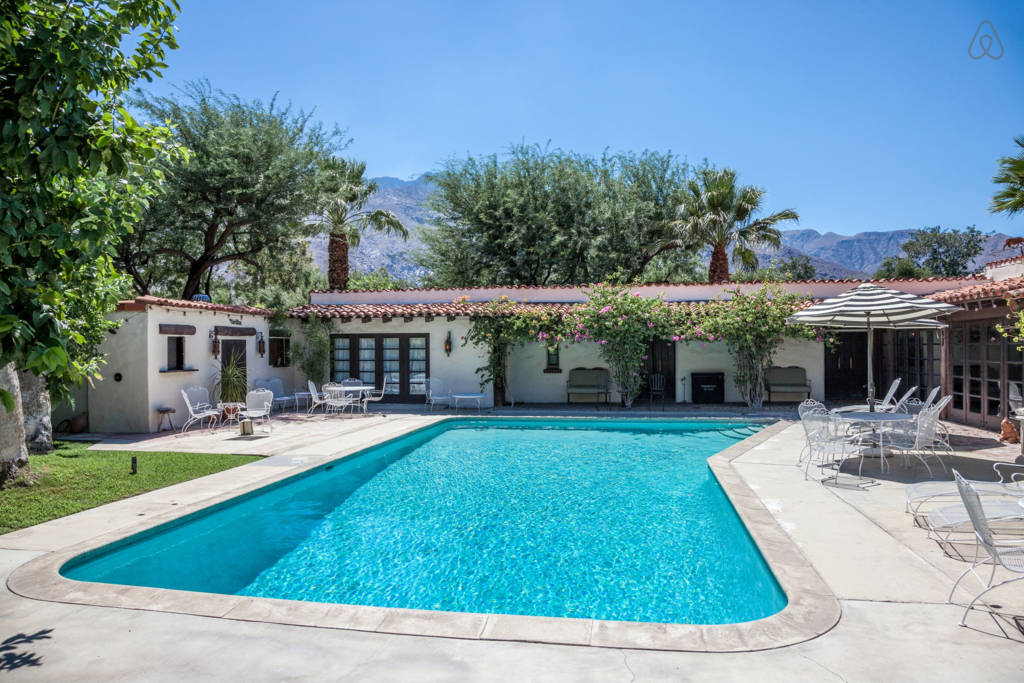 7. Denzel Washington's Malibu Mansion
Not only has Denzel Washington lived in this stunning Malibu estate, Jimmy Page plus Captain and Tenille did as well. With a breathtaking view of the Pacific Ocean, along with three bedrooms, easy beach access, and an oceanfront hot tub, this decadent domicile also has its own detached gym on the grounds. The property is gated, allowing for total privacy but only a 30 minute drive away from Santa Monica.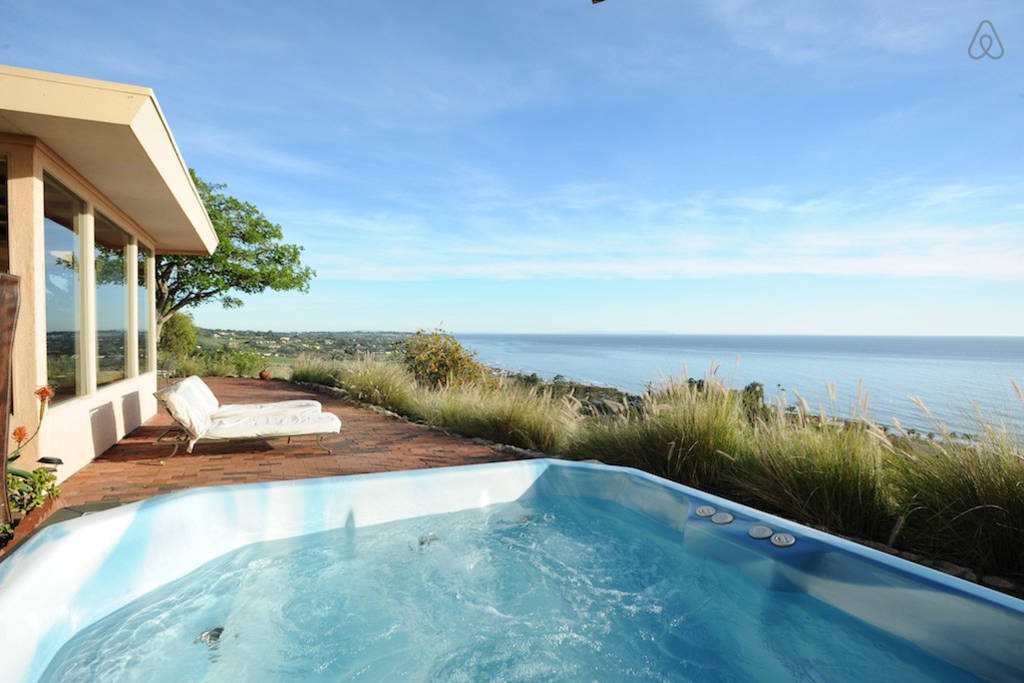 8. Bode Miller's Ski Estate
For those who aren't familiar with Carroll, New Hampshire, this locale is ideal for the outdoor enthusiast looking for a relaxing vacation with easy access to hiking, skiing, and more. The custom estate built for Olympic gold medalist Bode Miller and his family can accommodate up to 10 guests. Equipped with two steam showers and an outdoor hot tub, guests can relax after a full day of golfing, hiking or skiing.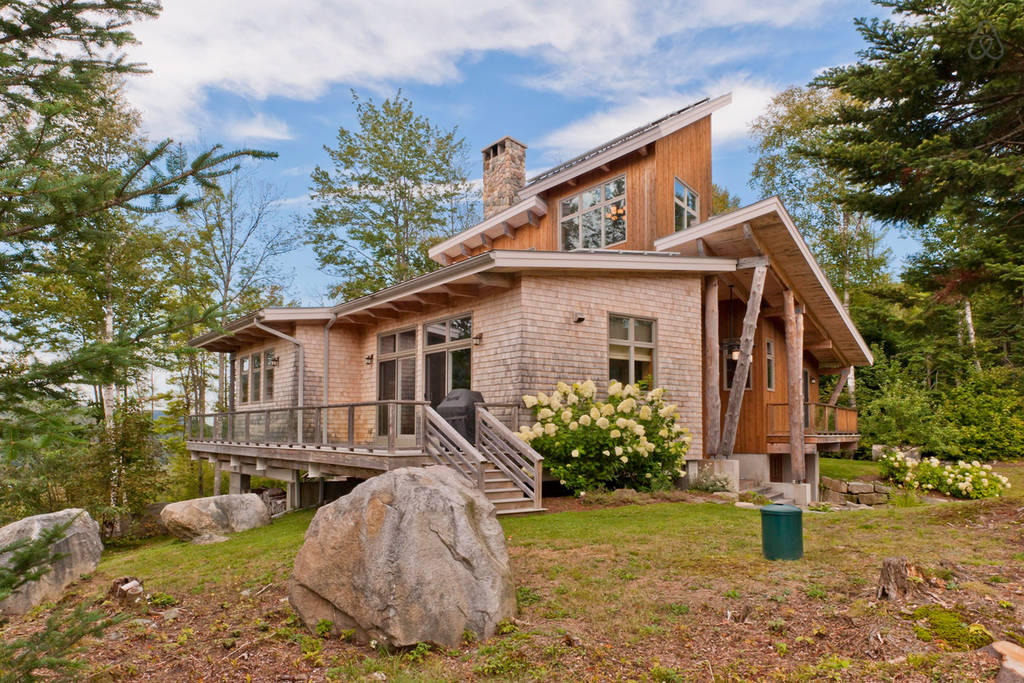 9. Willem Dafoe's Rubber House
About 100 miles north of New York City, The Rubber House was constructed in 1981 for famed choreographer Eugene Loring. Though Academy Award nominated actor Willem Dafoe sold the two bedroom home in Accord, New York eight years ago, the house retains its unique qualities and undeniable charm nearly a decade later. Near the Mohonk Nature Preserve, this is another great escape for those who enjoy losing themselves in the Great Outdoors.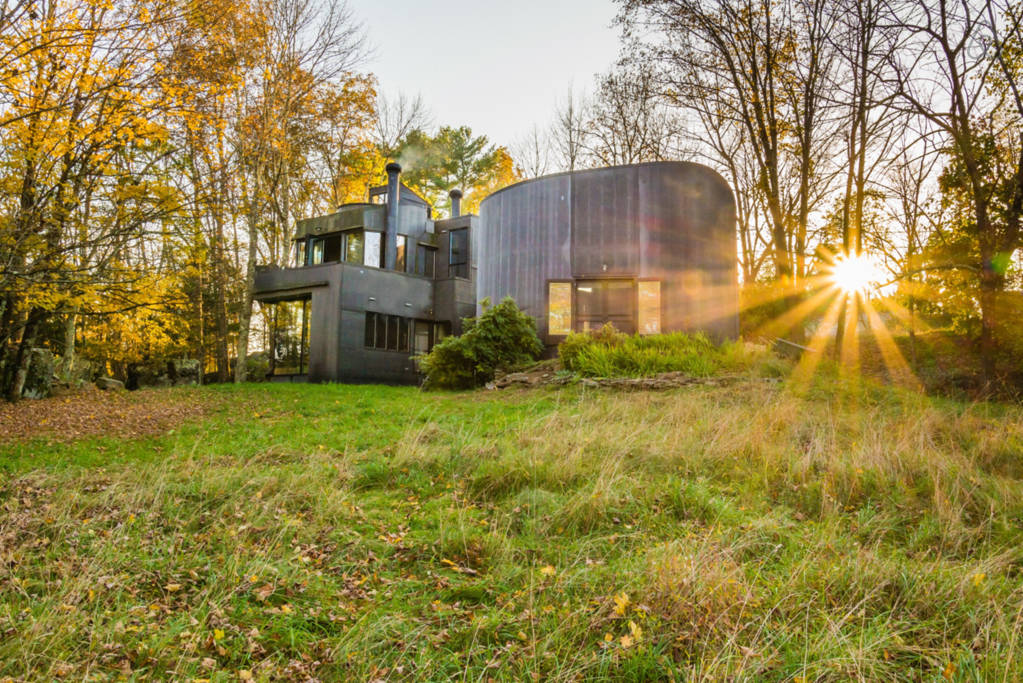 10. Armistead Maupin's Mountain Retreat
Located between the Four Seasons Resort Rancho Encantado and the Santa Fe Opera in the ritzy Tesuque neighborhood of Santa Fe, New Mexico, this 15-acre retreat has three bedrooms in the main house, a guesthouse, and an infinity pool. Owned by San Francisco author Armistead Maupin, the house also has an Australian trained butler named Mark who can be of service for an additional fee.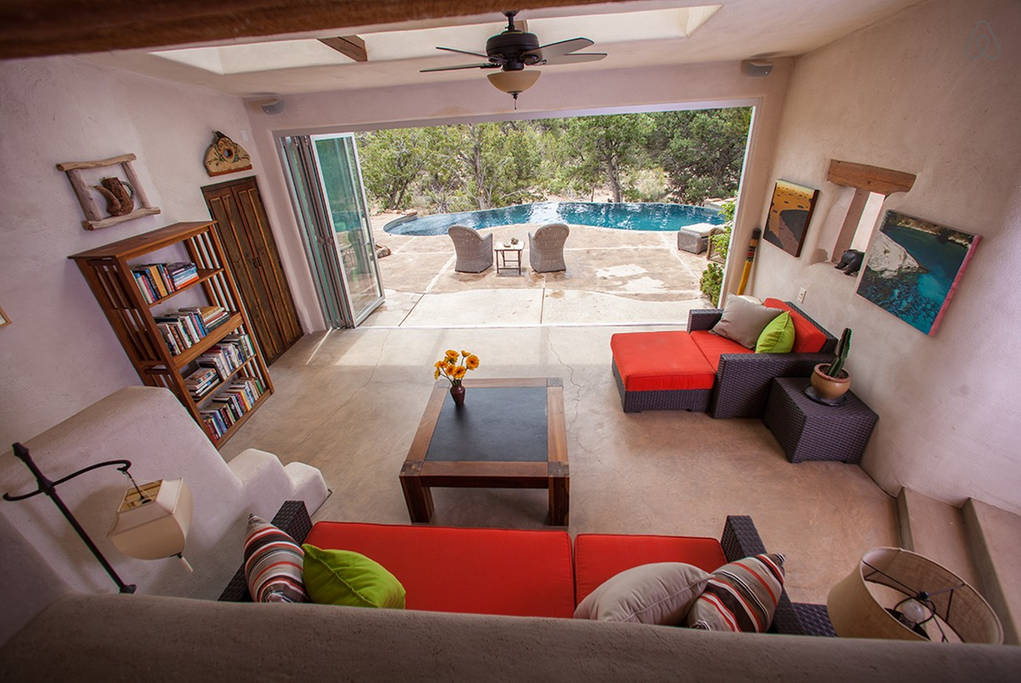 11. The Merv Griffin Estate
For only $6600 per night, live like a media mogul in Merv Griffin's La Quinta manor. Sitting on 39 acres of land, the main house has 13 bedrooms and there are two guest houses on the property. Guests can take a paddle boat out on the private pond or laze by the infinity pool. There are also horse stables, paddocks, and a racetrack on the grounds. Enjoy a leisurely dinner in the alfresco dining area, or take a beautiful 20 mile drive into Palm Springs. With room for up to 20 guests, the Merv Griffin Estate is a celeb-style vacation destination of a lifetime.