To travel as a single person is one of life's recommended indulgences. Venturing off to explore the world on your own terms – before the responsibilities of a partner or kids weigh you down – is something you'll never regret. Whether you want to party hard in a sunny destination with friends, find inner peace in a tranquil setting alone or peruse a big city at your own pace, there is a place for every single traveler in this world. Some destinations are more conducive to couple getaways or family trips, but other locations are well suited to carefree gallivants where your primary concern is your own agenda. You never know, you might even meet your soul mate on the road. Here are ten places to visit while still single.
1. Ibiza, Spain
If you want to party until the sun comes up, this notorious island destination is ideal for the single traveler. It's filled with colorful clubs that boom house and trance music all night long. Recover during the day at one of the many sunny beaches, and then hit the dance scene all over again. You won't have trouble meeting people here, as everyone is primed to have a good time. Head to San Antonio, Playa D'en Bossa or Ibiza Town to enjoy the hottest singles destinations in the Mediterranean.
2. Miami, Florida
This is another party destination where there is no shortage of single people all ready to dance, drink and hit the clubs. Head to South Beach where you will find no shortage of velvet roped nightclubs with the hippest DJs and salsa bars. Try Liv, Mynt or Cameo if you want to rub shoulders with SoBe's beautiful people. In the daytime, bask in the sun on Miami Beach where countless events and activities run year round. Be prepared to open your wallet in this town, as it's not for the budget-conscious backpacker. Hotels will be a major expense, but there are plenty of fun ones to choose from. Book yourself into an Art Deco classic or splurge on one with a spa.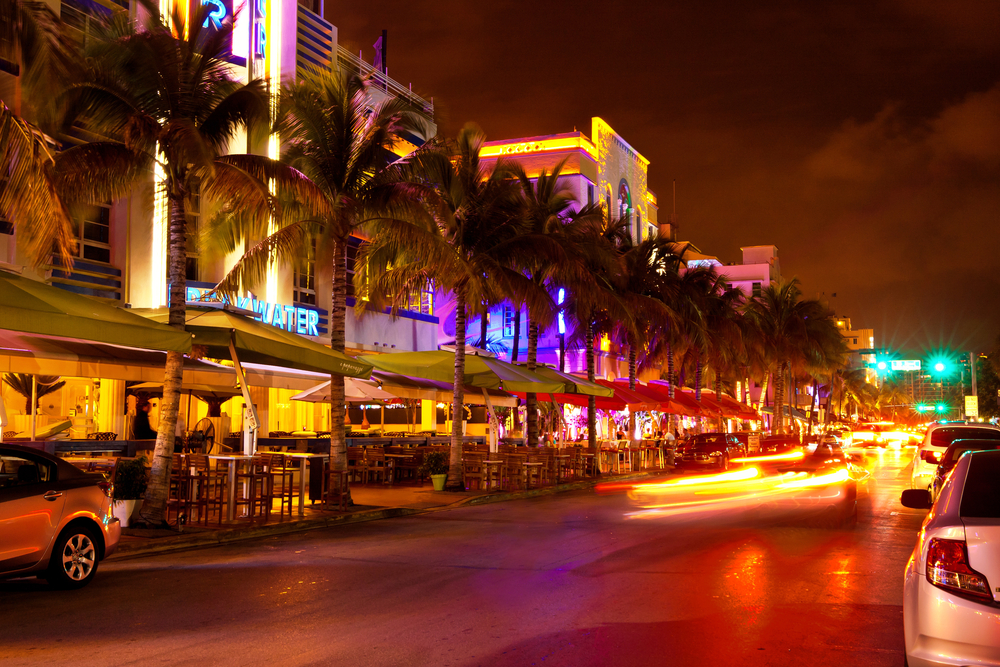 3. Ireland
Ireland is a country filled with friendly people, historic bed and breakfasts and a whole lot of pubs. In other words, its perfect for the solo traveler. Warm locals are more than happy to share directions, stories and a pint of Guinness with any visitor that crosses their path. Countless castles, scenic trails, literary inspirations and a pub at every corner means it's easy to meet fellow travelers and resident Irish folks alike. If you don't want to go it alone, join a guided tour to take you anywhere from Dublin to Dingle. Ireland will make any single traveler feel welcome.
4. Maui, Hawaii
If you are looking for a little downtime where relaxing on the beach is the priority, head to Maui. You'll see plenty of honeymooners and families, but single travelers are not out of place here. The white sand beaches and waterfall trails entice everyone. On Maui you can try stand-up paddle boarding with sea turtles, kayaking with whales or attend a beach luau. Rent a car and drive the road to Hana. There are some lively clubs in Makawao, Kihei and Lahaina if you want to let loose when the sun goes down.
5. Bali, Indonesia
Yoga on the beach, ancient temples, volcanic mountains and beautiful beaches – what's not to love? Bali is full of spiritual seekers, backpackers and international travelers of every ilk. It is the perfect getaway for anyone needing a little alone time to reflect on life, but its also easy to strike up a conversation or spontaneous friendship here. The Balinese people are renowned for being welcoming, and fellow travelers are usually open-minded types that are happy to meet you. Go surfing, stroll through the shops of Ubud or raft down the Ayung River for a little adventure. Filled with local markets, beach clubs, meditation retreats, great restaurants and frequent festivals, Bali is the perfect place to relax, embrace the culture and find your inner Zen.
6. New Orleans, Louisiana
New Orleans is a popular travel destination for young singles. The city has a festive culture with a never-ending amount of bars, restaurants and live music. And did we mention you can drink on the streets? Add in the popular Mardi Gras celebration and it's easy to understand why revelers flock here. New Orleans also happens to be at the top of the list for having the most single people per capita in the United States. From the French Quarter to the bayous and the jazz clubs in between, we promise it won't be hard to make friends here.
7. San Juan Del Sur, Nicaragua
If you are looking to do some surfing, yoga, eat on the cheap and meet fellow free-spirit travelers, head to this charming Nicaraguan town. The authentic beach community attracts young, unattached travelers from all over the world. Throw in world class waves, hostels that feel more like family houses and breathtaking natural beauty, and you have a great getaway. It's easy to hop on a local bus with other travelers and find your way around the country. If you can pick up a little Spanish before you arrive, it will make traveling that much easier.
8. New York, New York
It is hard to feel alone when you are immersed in a city that's home to more than 18 million people. This concrete jungle is packed with so much to see and do, it's impossible to be bored. Now is the time to spoil yourself and dine out at a world renowned restaurant or catch a Broadway show. Sit on the steps and people watch in Times Square, or bike around Central Park for the day. There are enough museums, galleries, shops and tourist attractions to keep you busy for years. Join a walking tour if you want to meet people. There isn't a better place in the world to check out the nightlife than in the "city that never sleeps".
9. Thailand
With stunning beaches, wild parties and dirt-cheap prices, many consider Thailand to be a single traveler's paradise. It attracts throngs of young backpacking tourists looking to explore a world unknown to them. Bangkok's Koh San Road is a hub for budget travelers, and its easy to pull up a chair and start chatting with fellow travelers over banana pancakes or a beer. Head to Koh Phi Phi, Koh Samui or Ko Pha Ngan (home of the infamous Full Moon Parties) for some island fun. Be forewarned, you might be tempted to linger here for a long time.
10. Rio de Janeiro, Brazil
With gorgeous mountains, pristine beaches and a party like Carnival, Rio is one of the places to visit while still single. The Brazilian city is known for its beaches, and has plenty of hotel bars that take advantage of that view. Take a walk along the promenade at Copacabana beach and mingle with the locals. You may just score an invite to a party. Hook up with some fellow travelers and explore the beautiful downtown area lined with churches and museums. If you are going to visit during Carnival, be sure to book early and prepare yourself for a lot of dancing and little sleep.