When you're splurging on a grand vacation, it's only natural that luxury lodgings are part of the plan. These days, many resorts and hotels are outfitted with some outrageously extravagant amenities and coveted features to enhance one's stay. Some are over-the-top indulgences, while others are something we all can hope and dream for. When you're making your accommodation arrangements, here are 10 frills to find in a luxury hotel room.
1. Room Service–for Your Pet
Any first class hotel is going to provide you with room service, but how many will satisfy your pets craving for a midnight snack? Some hotels, like New York City's Lowell, will cater to your pet with gourmet meals like filet mignon tartar and lamb ragout. The Waldorf-Astoria also offers a "Canine Culinary" room service menu which includes German Shepherd's Pie and Pekingese Duck If you're traveling to the Big Apple with your pet, there's no reason why your furry friend shouldn't enjoy luxurious amenities too. Other up-scale establishments around the world are also following this pooch-pampering trend.
2. A Great View
An extravagant view is a must when you are staying in scenic cities like Venice or Paris. A great view of the city skyline, landmarks or gardens can be an enchanting bonus that adds substantially to the ambiance of your hotel stay. Many travelers insist on having a great view, and are willing to pay a premium for the privilege, particularly if its for a honeymoon, anniversary or other special occasion. If you have your heart set on a postcard-worthy vista of the Eiffel Tower, the Rialto Bridge or some other iconic scene, check out the most perfect view website before booking a room.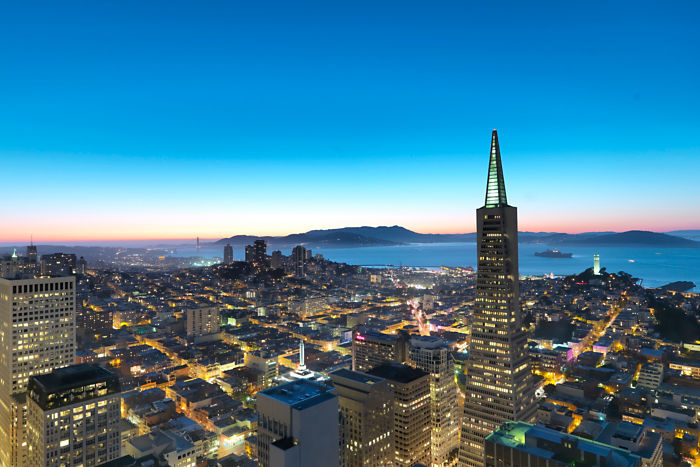 3. Private Plunge Pool
There's something positively privileged about having a private splash pool just for you during your hotel stay. If you don't fancy hanging out with the riffraff at the resort pool or you and your partner would just like some aqua alone time, a plunge pool is an opulent perk. There many tony hotels and resorts around the world that offer this feature, particularly in Mexico and the Caribbean. If you can find a private pool with a view, all the better.
4. King Size Luxury Beds
A king size bed with a deluxe mattress is definitely an essential frill for any uber hotel room, especially when adorned with sumptuous bedding. Sheets with a high thread count, cashmere throws and specialty mattresses can induce a great night's sleep. Visco Memory Foam, Sleep Number and Temper-pedic mattresses can be found in many boutique hotels and upscale chains. After a busy day touring and a night on the town, it's bliss to relax in a cushy pillow-top nest fit for a king.
5. Baby Butler
If you are traveling with an infant or young child–and can afford it–a baby butler can be a most welcome feature in a luxury hotel room. While you soak in a relaxing tub or lounge by the pool, your baby butler can rock your child to sleep, warm the bottles and be on diaper duty. Traveling with young children is always a challenge, and most harried parents feel they need a vacation to recover from their vacation. It's a boon to have this service available for those who wish to enjoy some downtime but want to keep the baby near. These baby butlers can help keep your child entertained and cared for while you enjoy some needed R&R. That's something to go ga-ga over.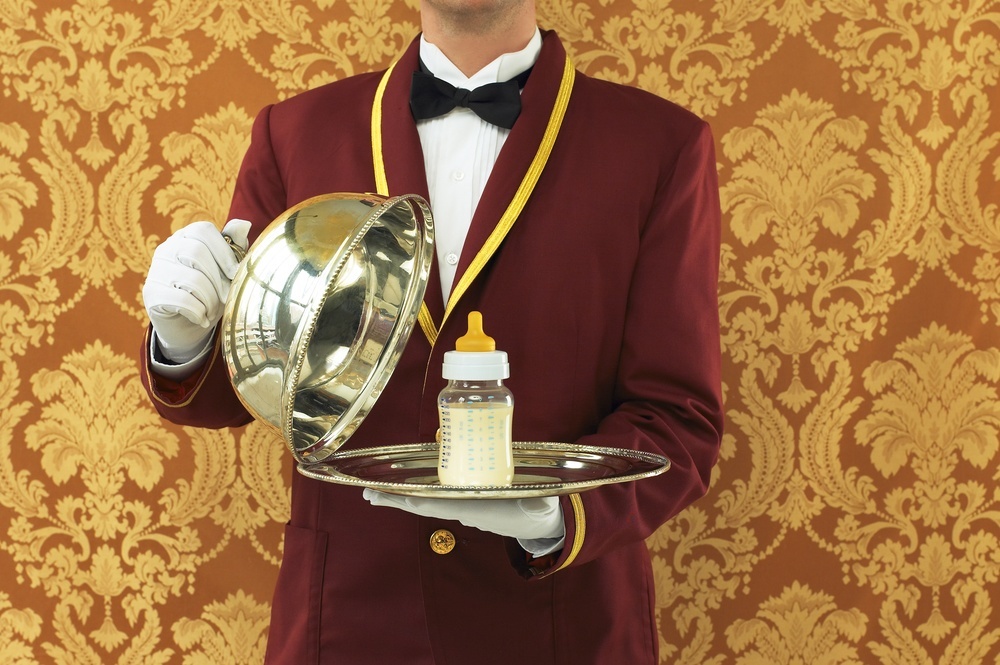 6. In-Room Massage
While many fine hotels feature world-class spas, sometimes it's just more convenient to enjoy a treatment in the comfort and privacy of your own room. If you want to an arrange in-room massage, facial or mani-pedi, you'll find that there are many hotels that offer this service with a quick call to the front-desk. After your therapeutic or beauty treatment, you can simply drift off into a nap or order up some room service.
7. Kidnap Picnic
Chalk this up to one of the more outlandish hotel perks. Fiji's Namale Resort on Vanua Levu arranges for guests to be randomly "kidnapped" sometime during their stay. Don't worry, it's all good. Couples are whisked away to a surprise deluxe picnic somewhere on the resort property. They can indulge in a four-course meal beside a waterfall, in a cave or perhaps near a blowhole over the Koro Sea.
8. Plush Bathrobes
Many luxury hotels and resorts like the Ritz-Carleton will have a sumptuous bathrobe awaiting you in your room. This convenient feature means you don't have to pack your own bulky apres-bathwear. The best hotels will spare no expense when choosing the most decadent robes they can find for their guests. Turkish cotton, plush terrycloth and hooded coverups made of brushed bamboo fibers are waiting to envelop you. If you want to enjoy a truly lavish getaway, make sure your selected hotel offers you comfy robe.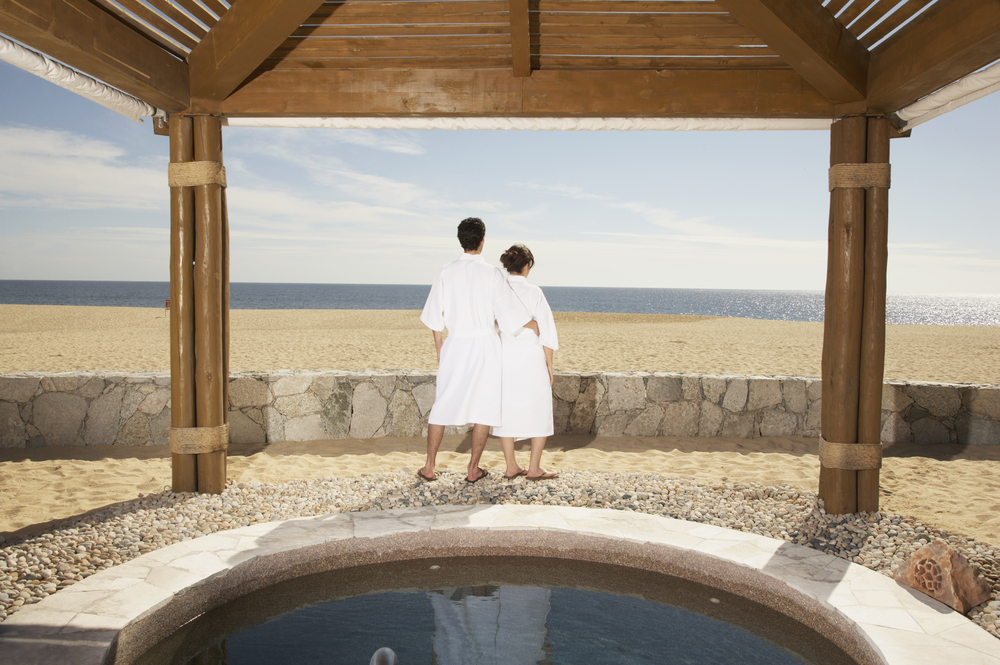 9. Fully Stocked–Closet?
Of course you expect a fully stocked mini-bar, but what about a closet filled with designer dresses? If you are jet-setting around Berlin, for instance, you might want to check into the Hotel de Rome that can arrange for designer duds in the room closet for those occasions when you forget to pack your favorite cocktail dress. This unusual amenity has proven to be quite popular with guests. During New York's Fashion Week, the swanky W hotel offers pop-up curated closets to help you select and accessorize that special outfit.
10. iPad Concierge
Some hotels are offering guests a convenient iPad concierge that allows them to request services conveniently at the touch of a screen. In fact, Dubai's Burj Al Arab Jumeirah features 24 k gold iPads to provide this unique service. Plus, if you get attached to your golden iPad, you can even purchase one from the hotel during your stay. Accessing hotel services via their iPad concierge is an easy way to order room service, request butler service and more.