Are you ready to ring in the Year of the Sheep (or Goat or Ram, depending on who you ask)? The second new moon after the winter solstice marks the beginning of the Spring Festival, otherwise known as Chinese New Year. In 2015, the celebrations run from February 19 to March 5, and Chinese people all over the world are making their way to visit friends and family for this most important holiday on the lunar calendar. Homes are swept clean for good luck, red lanterns are put up, colorful lion and dragon parades take place, firecrackers are set off, new clothes are worn, gifts are exchanged (often red envelopes of cash) and elaborate banquets are prepared. Whether you are Chinese or not, it can be fun to take part in these 5000 year old festivities – and you don't necessarily have to go all the way to China to experience them. Here are the 10 best places to ring in Chinese New Year outside of China. Gung Hay Fat Choi (Happy New Year)!
1. Singapore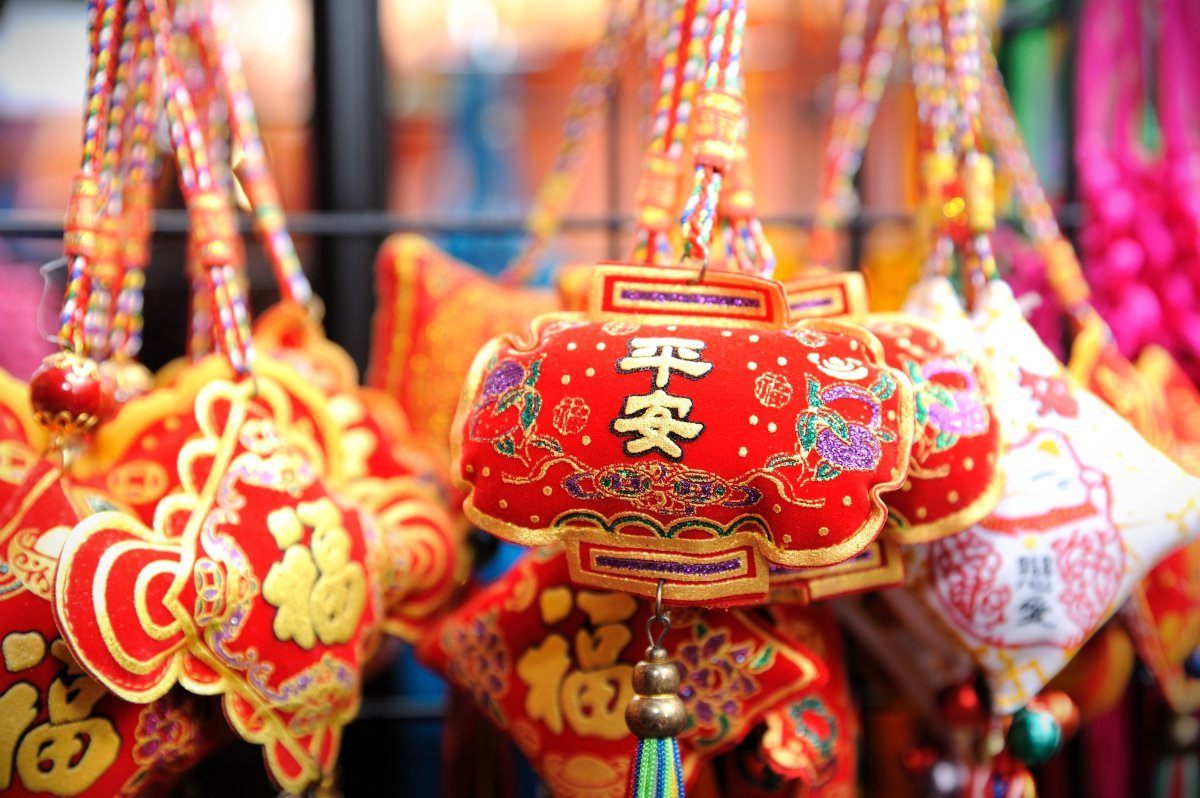 Singapore's Chinatown is the focal point of Spring Festival fun in this vibrant city, where 75% of the residents are Chinese. The streets are lit up with lanterns and adorned with decorations to bring good luck and prosperity to all. Night markets bustle with activity. Lion dancers, fire eaters and female dance troupes enliven Kreta Ayer Square. Don't miss the carnival-like Chingay Parade along the Marina waterfront. The River Hongbao comes alive with street performances, shopping stands, game stalls and spectacular fireworks.
2. Sydney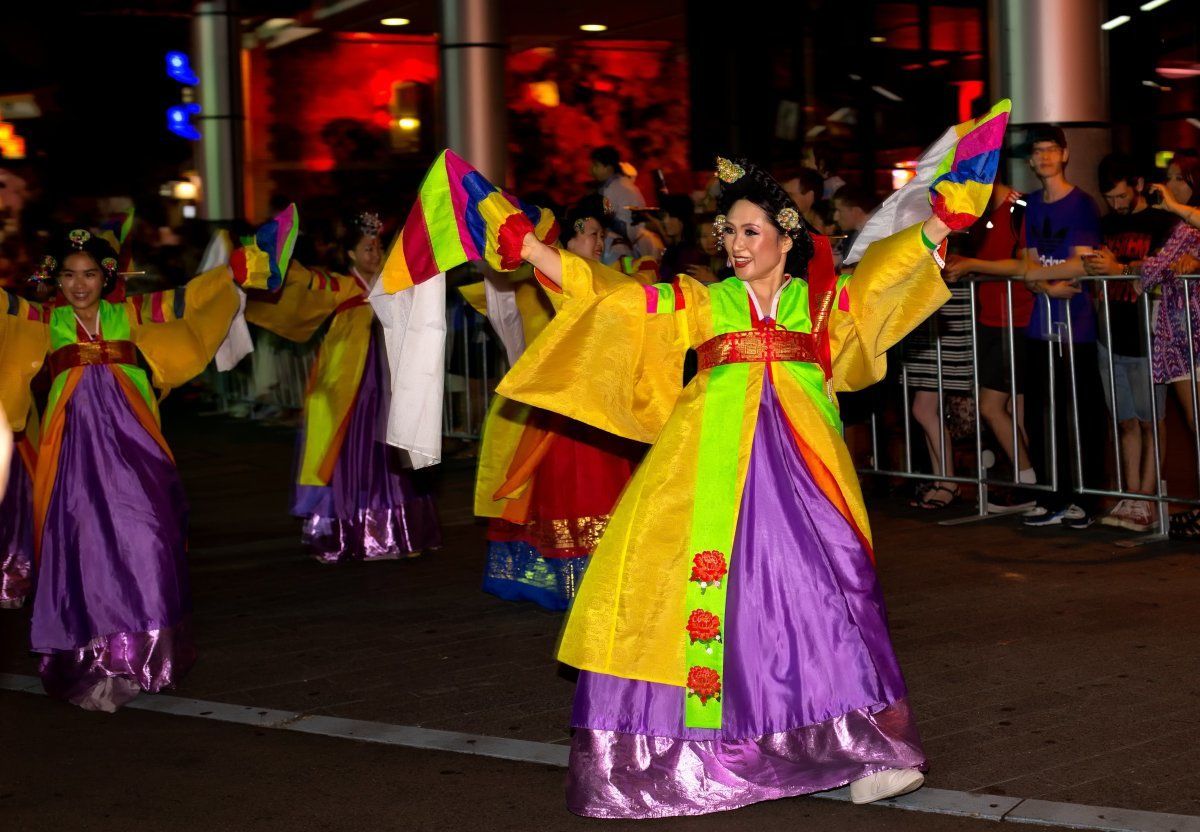 Sydney has a sizable Asian population, and it offers Chinese New Year celebrations in its Chinatown and beyond. This year will feature the colorful Lanterns of the Terracotta Warriors exhibition, with life sized replicas of the statues illuminated beneath the Sydney Harbor Bridge. On Sunday, February 22, the Twilight Parade will meander from Sydney Town Hall to Chinatown, capped off by fireworks over Darling Harbour. Magical projections will illuminate the sky and nearby buildings as floats, dancers and musicians march by. Check out the Dragon Boat Races at Cockle Bay, where elaborate longboats battle it out to the pounding beat of drums.
3. George Town, Penang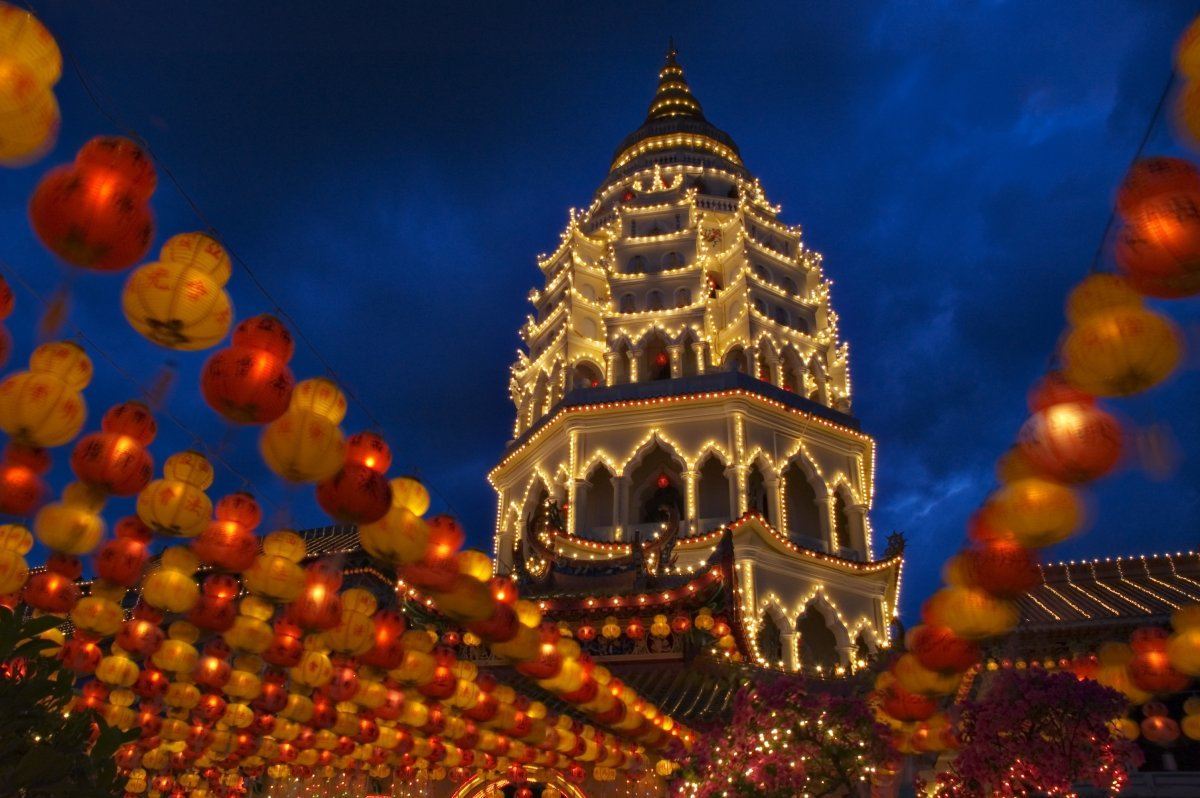 This colonial city on the Malaysian island of Penang is one of the best places to ring in Chinese New Year, as Malaysian Chinese put their own spin on the traditions. It includes plenty of food stalls, street performances, processions of lion dancers on stilts, acrobatic troupes and cultural exhibitions to enjoy. Head to the Esplanade to watch the mesmerizing firework displays. Kek Lok Si temple is lit up at night, which gives the skyline a magical ambiance. On the fifteenth night of the Chinese New Year, Chap Goh Meh is celebrated, when marriageable single women toss oranges into the sea to wish for a suitable husband.
4. San Francisco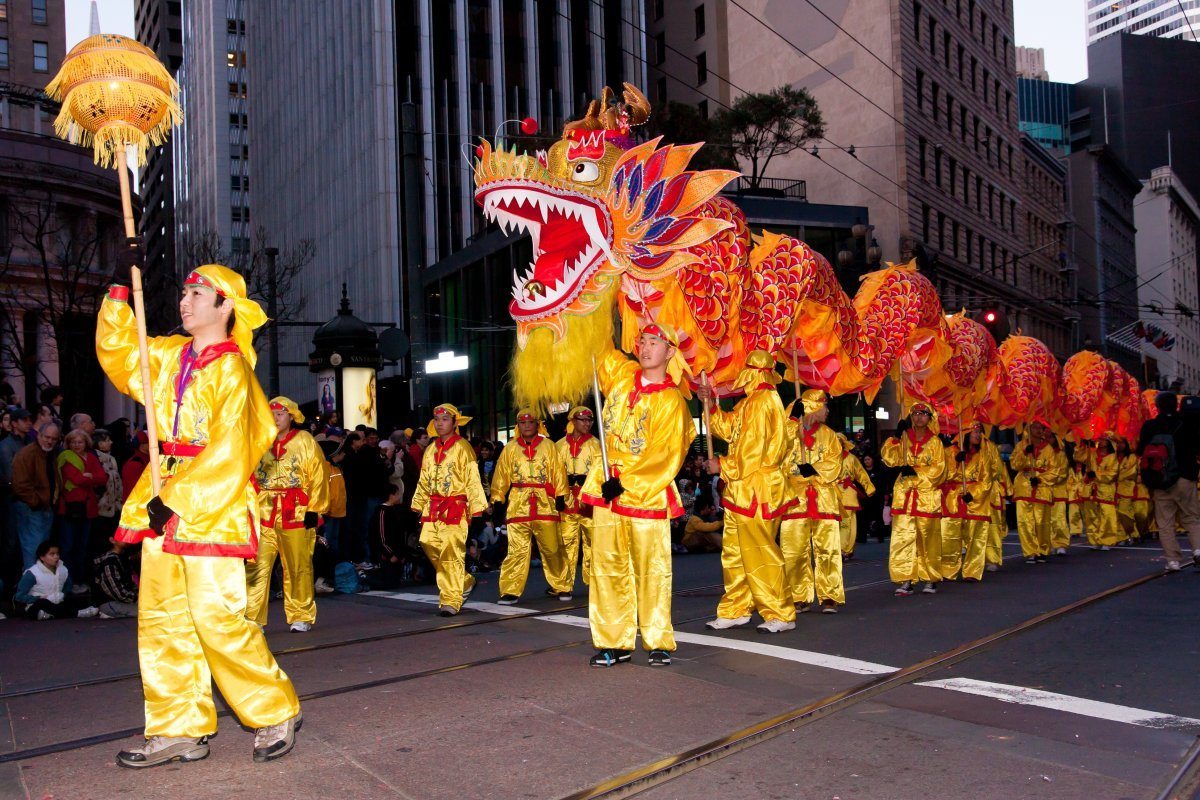 Stateside, you can't find a better Chinese New Year celebration than in San Fransisco. In fact, it's the oldest and largest event of this kind outside of Asia. Naturally, Chinatown is the epicenter of the activities. A grand parade features floats, marching bands, martial arts demonstrations, Chinese acrobats and stilt walkers. There's also a 200 foot long Golden Dragon that takes about 100 puppeteers to operate. 600,000 firecrackers are sparked during the festivities. The San Francisco Symphony puts on a family-friendly concert, complete with exhibitions of Chinese calligraphy, ribbon dancing, tea bars, children's entertainment and lucky red envelopes in the lobby.
5. Paris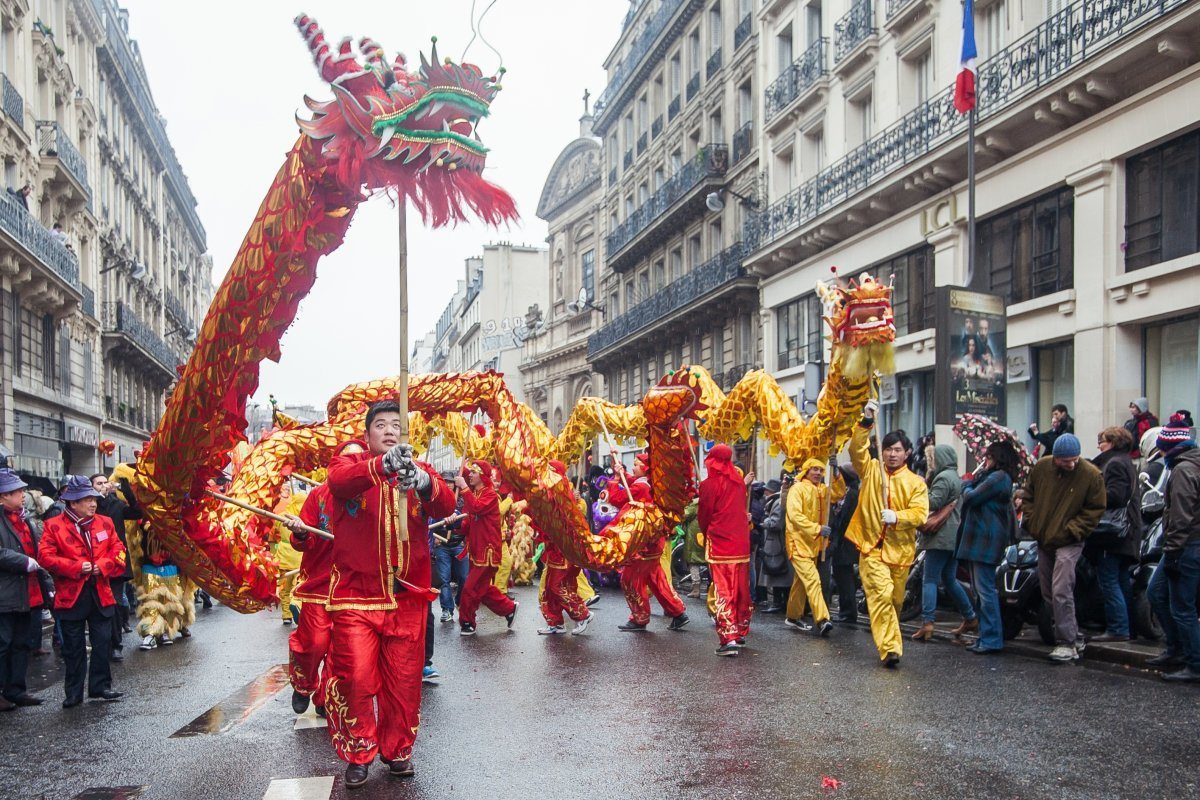 Believe it or not, the City of Lights goes all out to celebrate Chinese New Year and it has become one of the most popular annual events on the Parisian calendar. On Saturday, February 21, the first big parade kicks things off in the Marais district, with a procession of dancers, drummers, dragons and more. The northeast neighborhood of Belleville has a large Franco-Chinese population and is a festive place to be during this season, with lots of delicious food to indulge in. Paris' main Chinese New Year parade takes place in the heart of Chinatown on Sunday, February 22 in the 13th arrondissement near Metro Gobelins, between Place d'Italie and the Porte de Choisy.
6. Vancouver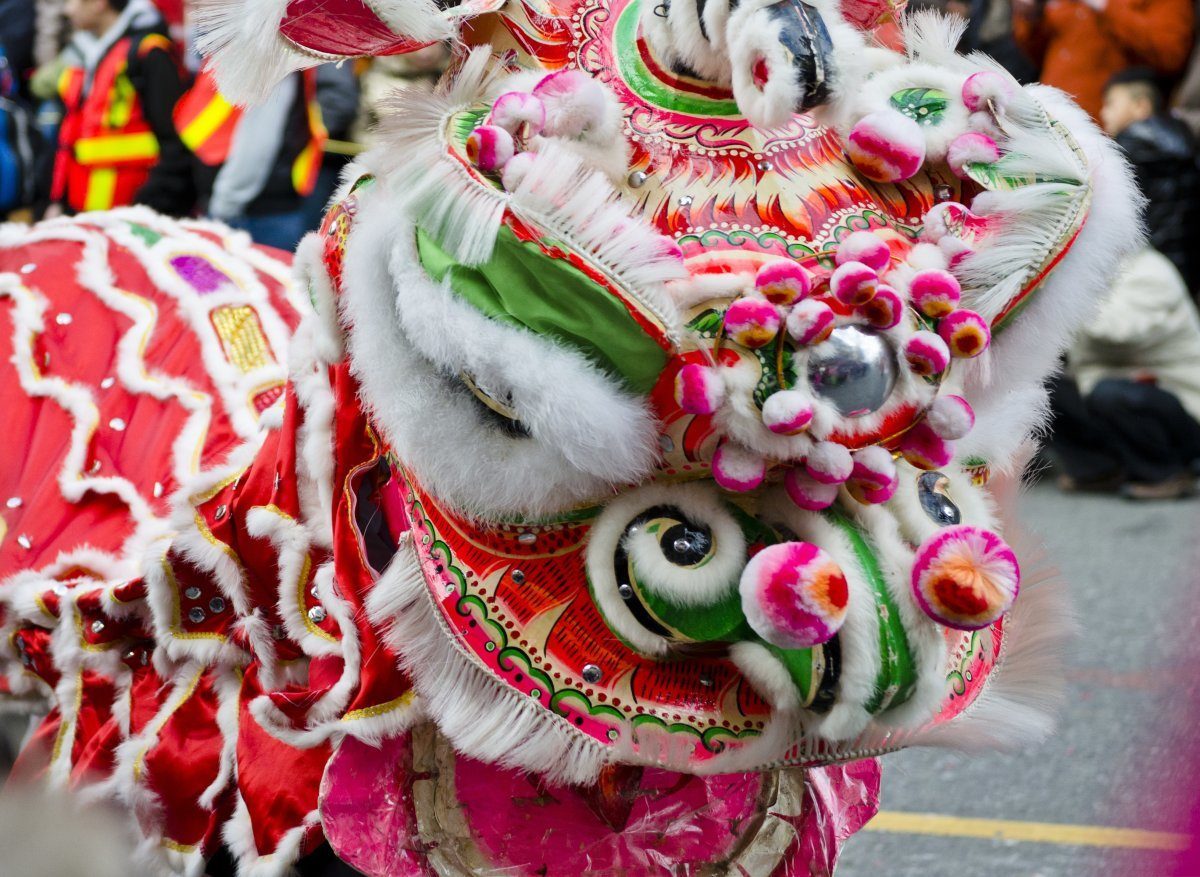 The Chinese New Year parade and cultural fair is the signature event of multicultural Vancouver's bustling Chinatown, featuring lion dances, cultural dance troupes, martial arts performances and more. It's the largest assembly of traditional lion dance teams in Canada, and over 3,000 people from various community and cultural groups march along the 1.3 km parade route. There's always some kind of spectacle going on at Sun Yat-sen Plaza, and there's no shortage of authentic restaurants to partake in a traditional Chinese New Year banquet. The Floata Seafood Restaurant puts on a particularly lavish spread.
7. Ho Chi Minh City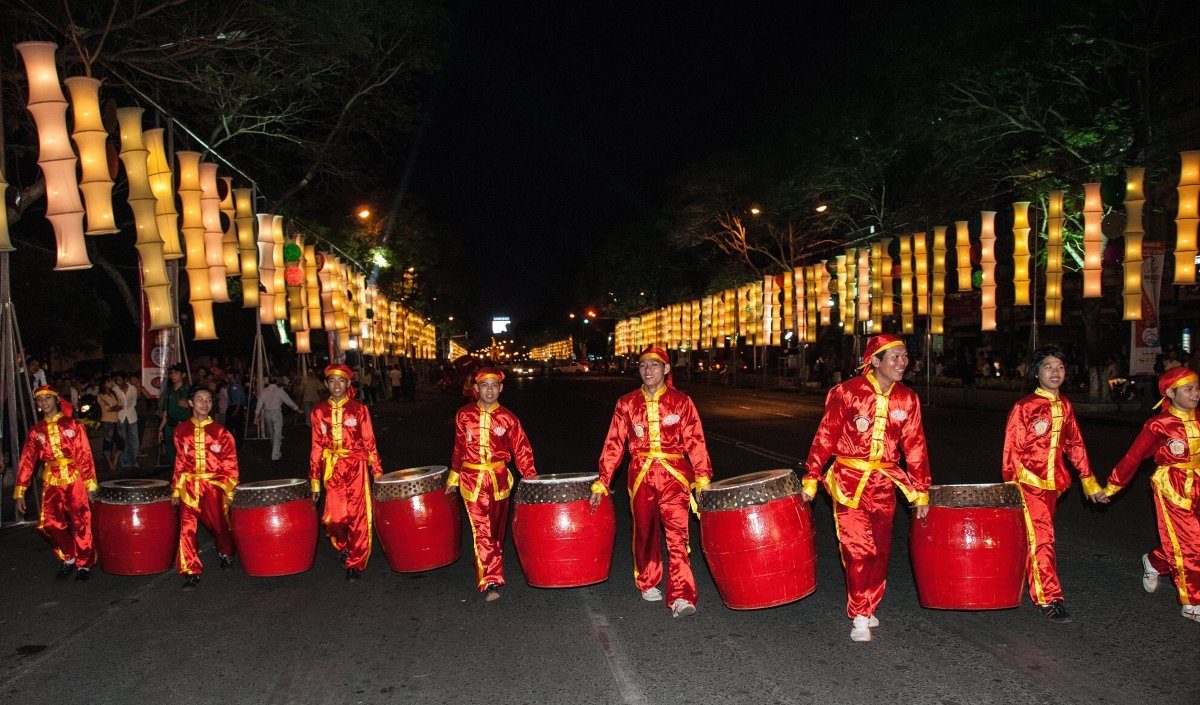 Vietnamese celebrate Tet, their take on the lunar New Year. Special foods are prepared such as That Kho Hot (a pork and egg combo), Banh Chung (pork and rice wrapped in banana leaves) and Mien Ga (a delicious chicken noodle soup). Streets are lit up with lights and decorated with flowers galore, especially along Nguyen Hue Street. Locals pay tribute to the 18 Hung kings of Vietnam's history and also celebrate Buddha's birthday during the spring holiday. With many locals returning to their villages to celebrate with their loved ones, the usually chaotic Ho Chi Minh City is relatively calm and serene during this time. Enjoy the rare lull in the traffic.
8. London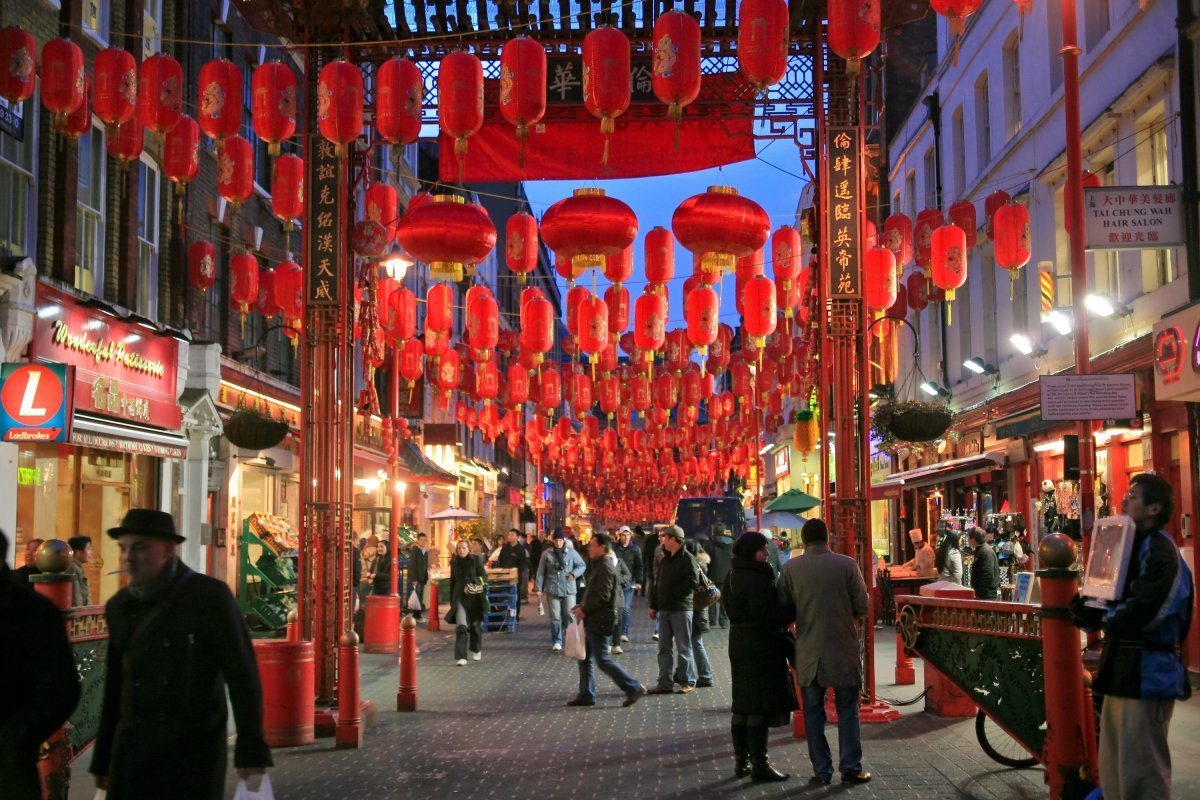 London kicks off its Chinese New Year celebrations on Sunday, February 22 with a kaleidoscopic parade from Duncannon Street to Shaftesbury Avenue. Spectacular floats, traditional lion and dragon teams, music, dance, acrobatics and martial arts are all part of the fun. Performances will also take place in Trafalgar Square, including the Chen Brothers Flying Lion Dance troupe. Other fun activities will be happening around Charing Cross Road, Leicester Square and Chinatown, as the Lunar Festival is one of London's largest annual outdoor celebrations.
9. Helsinki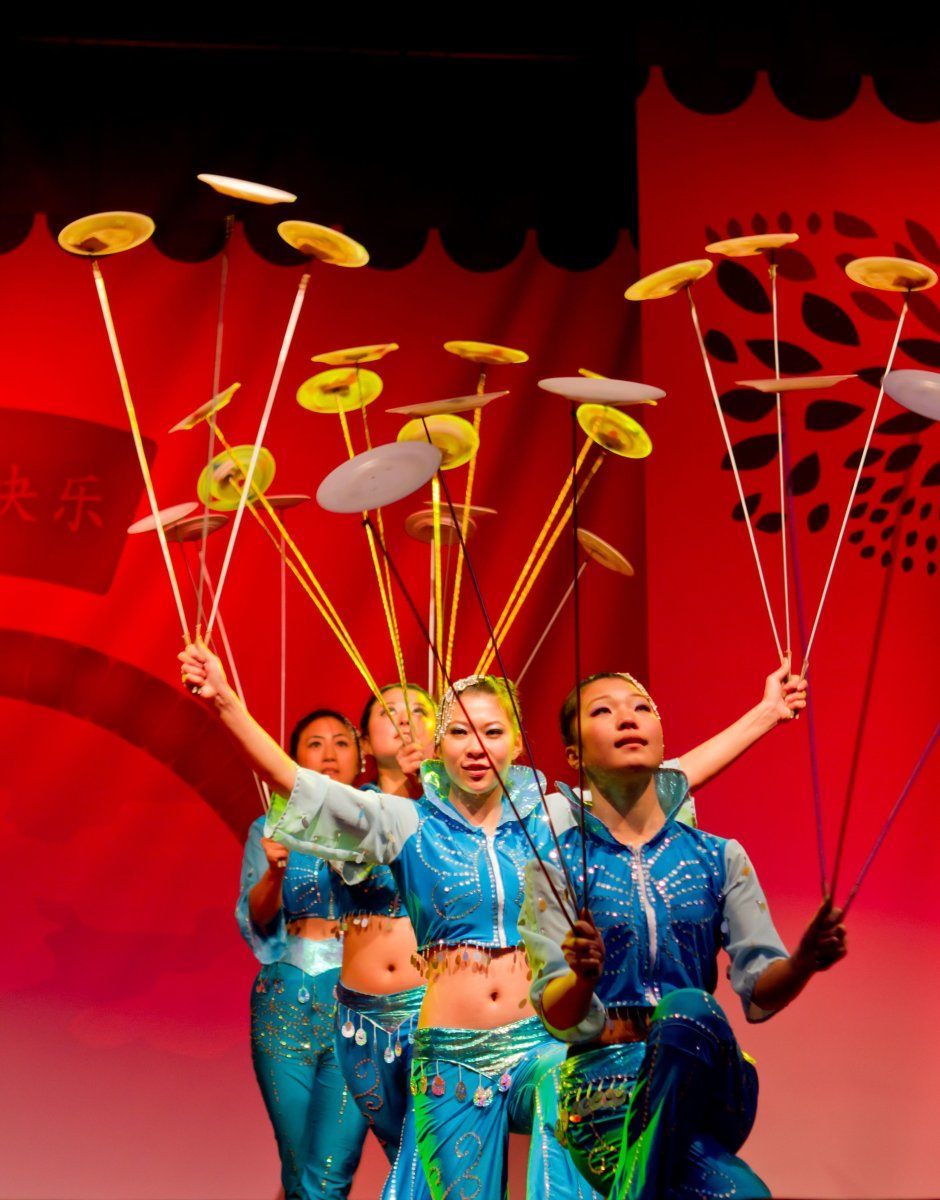 You may be surprised to find the Finnish capital on a list of best places to ring in Chinese New Year, but the city started celebrating back in 2007 as a joint Helsinki/Beijing friendly exchange initiative. Today, the festivities draw an audience of 40,000 people. Performances of Peking Opera, dragon dances and cultural exhibitions are organized by the International Cultural Centre Caisa. A Chinese market with food stalls take place around Lasipalatsi Square, culminating in a dazzling fireworks display above Töölönlahti Bay.
10. Trinidad and Tobago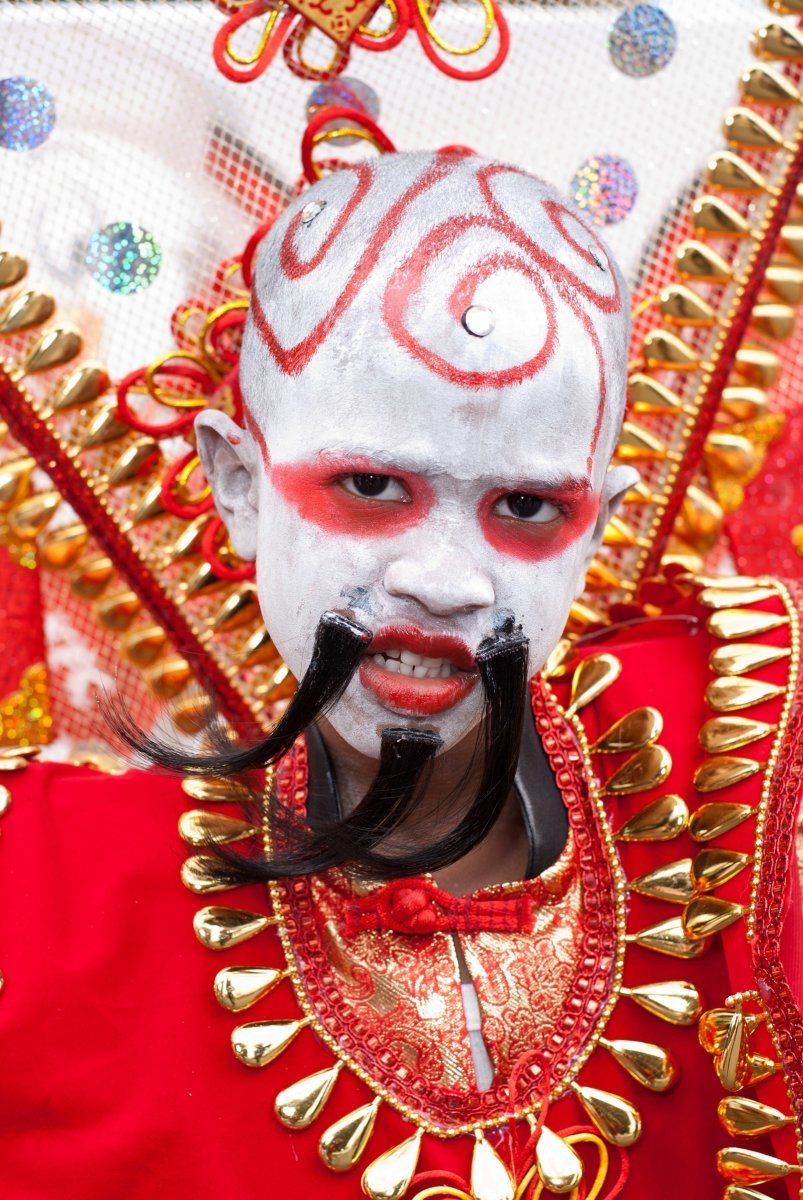 The Chinese are a big part of this Caribbean nation's cultural heritage, so there is good food and festive fun to be found in and around Port of Spain. You'll see Chinese New Year good luck symbols and red/gold streamers in retail centers, small parades with dragon dances hosted by various Chinese associations and fireworks around the island. Chinese New Year happens to coincide with Trinidad's Carnival season, so you get a two-for-one cultural extravaganza if you visit at this time.