Costume parties, bobbing for apples, trick-or-treating door to door – these are all fun aspects of Halloween for kids. However, there's a darker, more sinister side to this holiday, especially for us grown-ups who get a thrill out of being genuinely spooked. Want to get your adrenalin flowing this October 31? Why not plan a Halloween trip to a truly macabre and frightening destination? We've rounded up a list of chilling places around the globe where witches, skeletons, phantoms, ghosts and other eerie elements are a spine-tingling draw. Come click through the 12 creepiest places on earth to spend Halloween, if you dare.
1. Embrace Your Inner Witch in Salem, Massachusetts
Can there be a more fitting place to spend Halloween than at the center of the Salem Witch Trials of 1692? This is sorcery central (or so it was once thought) where twenty people were put to death in a misguided mass hysteria of accusations. The town has since capitalized on its bewitching reputation and has built a tourism industry around this dark history. There are museums, graveyards, haunted houses, historical homes and dungeons to explore, and most of the tour guides are practicing wiccans. Not surprisingly, Halloween is one of their busiest times with parades, performances and pumpkin carvings all October long.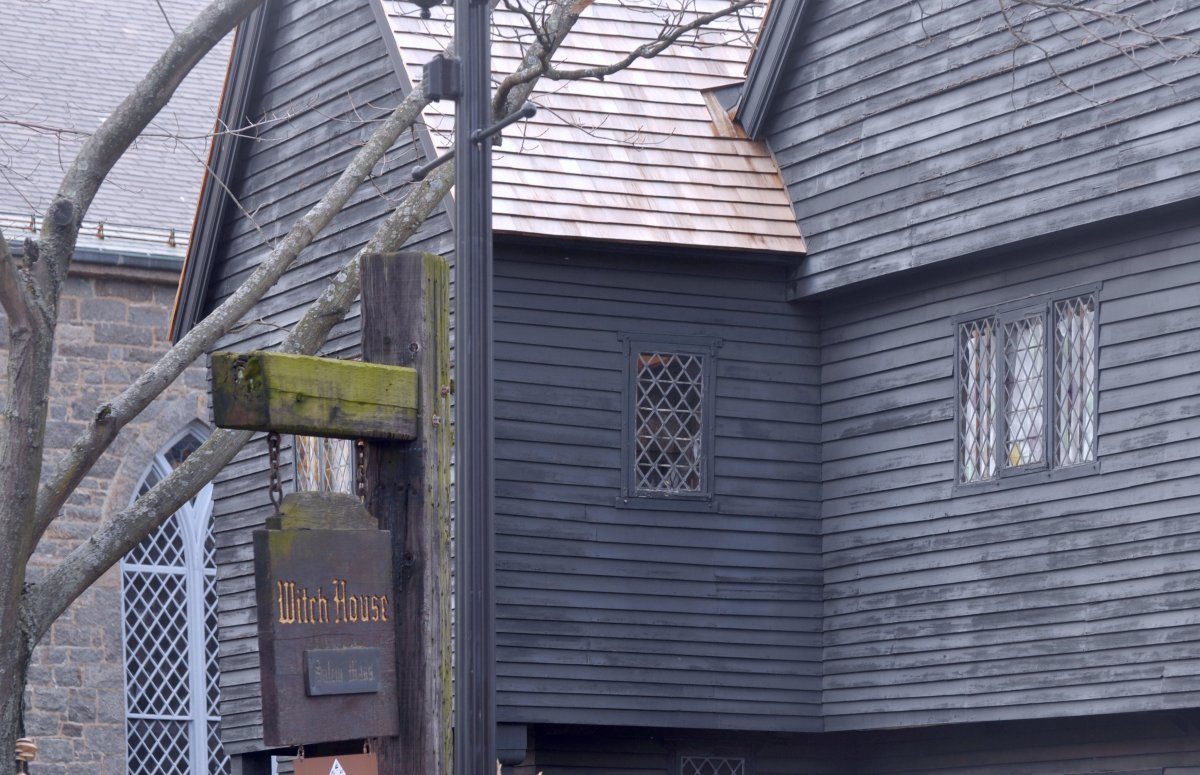 2. See Spooky Skeletons in Oaxaca, Mexico
Oaxaca is more about on the day after Halloween, but it still makes a macabre place to visit around that time of year. The Day of the Dead (Día de los Muertos) is celebrated throughout Mexico each November 1 and 2, but Oaxaca does it in a particularly big way. It's a day to remember deceased ancestors with a blend of Christian and pre-hispanic traditions. Families build altars to welcome back the souls of their loved ones, and extensive spreads of food, sweets and gifts are prepared. People gather at graveyards for all-day fiestas, and skeletons dominate the decorations. The colorful skulls, bones and coffins you see, often made of sugar or chocolate, are not perceived as particularly creepy in this culture. They're just a reminder of our own mortality. Still, most will get chills when surrounded by these deathly symbols.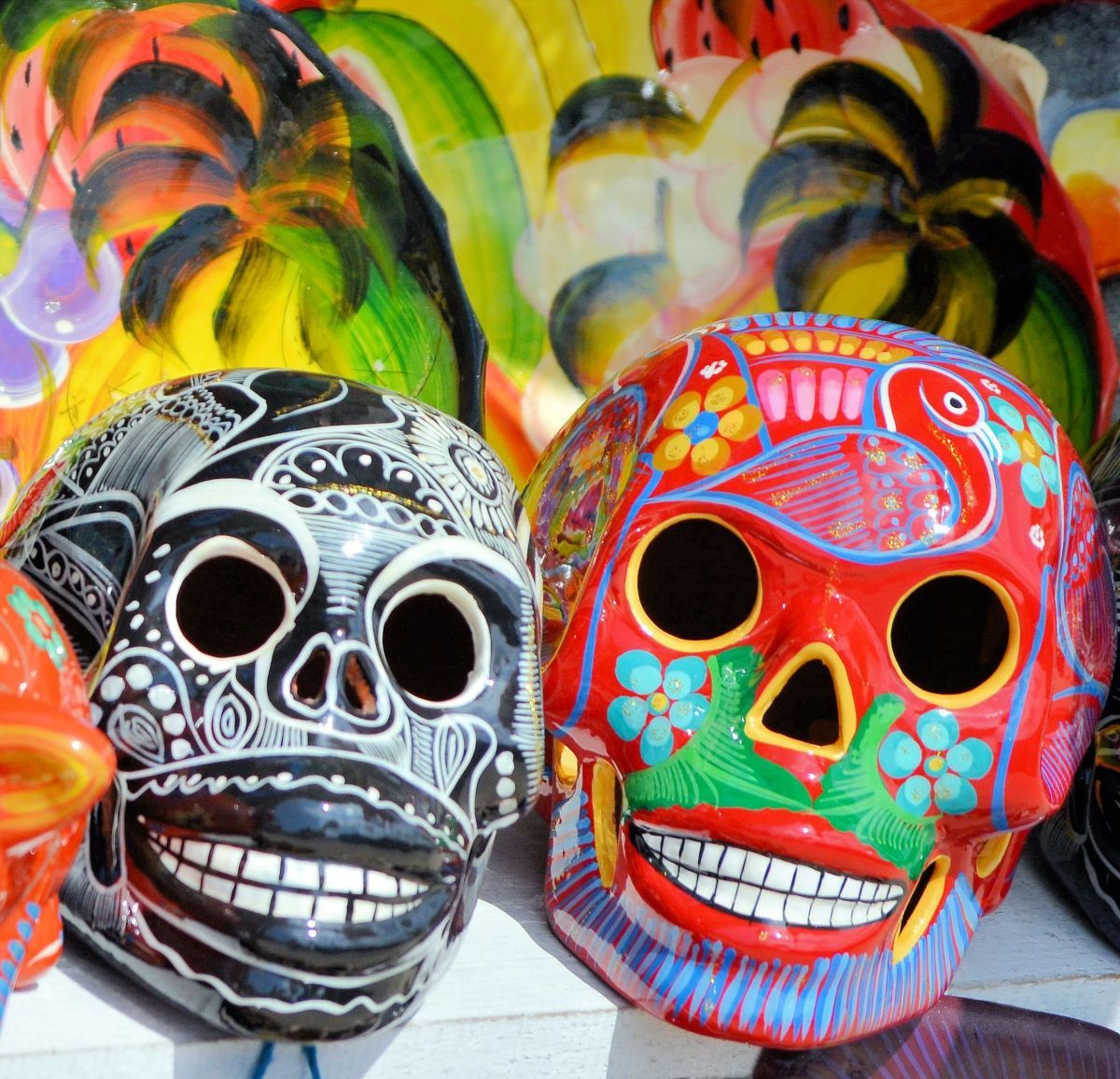 3. Give Your Regards to the Phantom in Paris
Most people focus on the glamorous, fashionable and romantic side of the City of Lights, but Paris has a sinister side too. One peak in the skeleton-lined catacombs will illustrate that. This extensive subterranean network of tunnels was where officials stuffed hundreds of thousands of human remains when the city's cemeteries were overflowing. Another creepy Parisian haunt is the Garnier opera house, where the Phantom of the Opera is said to lurk. While this famous story was embellished for dramatic effect, it is loosely based on fact and many believe the concert hall is haunted by a mysterious presence. There have been multiple strange sightings and mysterious reports that add a layer of mystique to the Opera House – and no doubt help to titillate the tourists.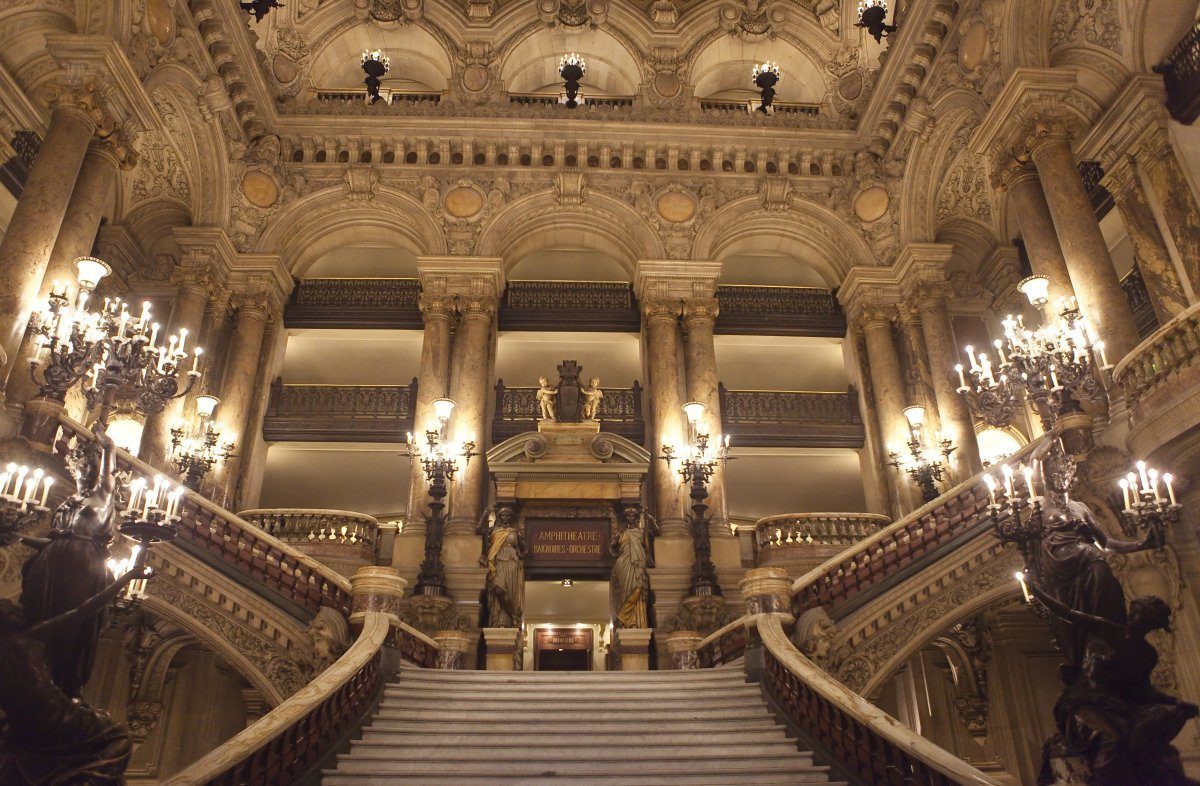 4. Get Locked Up in Alcatraz
This fog-laden rock off the coast of San Francisco was the home of many a hardened criminal from 1934 to 1963. In fact, it housed the most dangerous felons of the time, including gangster Al "Scarface" Capone, kidnapper George "Machine Gun" Kelly and murderer Robert "Birdman" Stroud. Today, the cells, mess hall and solitary blocks are open to tourists who want to experience a taste of what life was like for these inmates behind bars. Not surprisingly, the joint in haunted by some of its past residents and attempted escapees (not one made it out alive). Ghostly sightings have been reported by prisoners, rangers and visitors alike. Cell doors have mysteriously slammed shut. Strange whisperings and musical refrains have been heard in empty halls. Shadowy figures have been seen in the corridors, and unexplained cold spots have been perceived. Guided night tours of Alcatraz are available for those who want to learn more about the legends and rumors of the "Rock."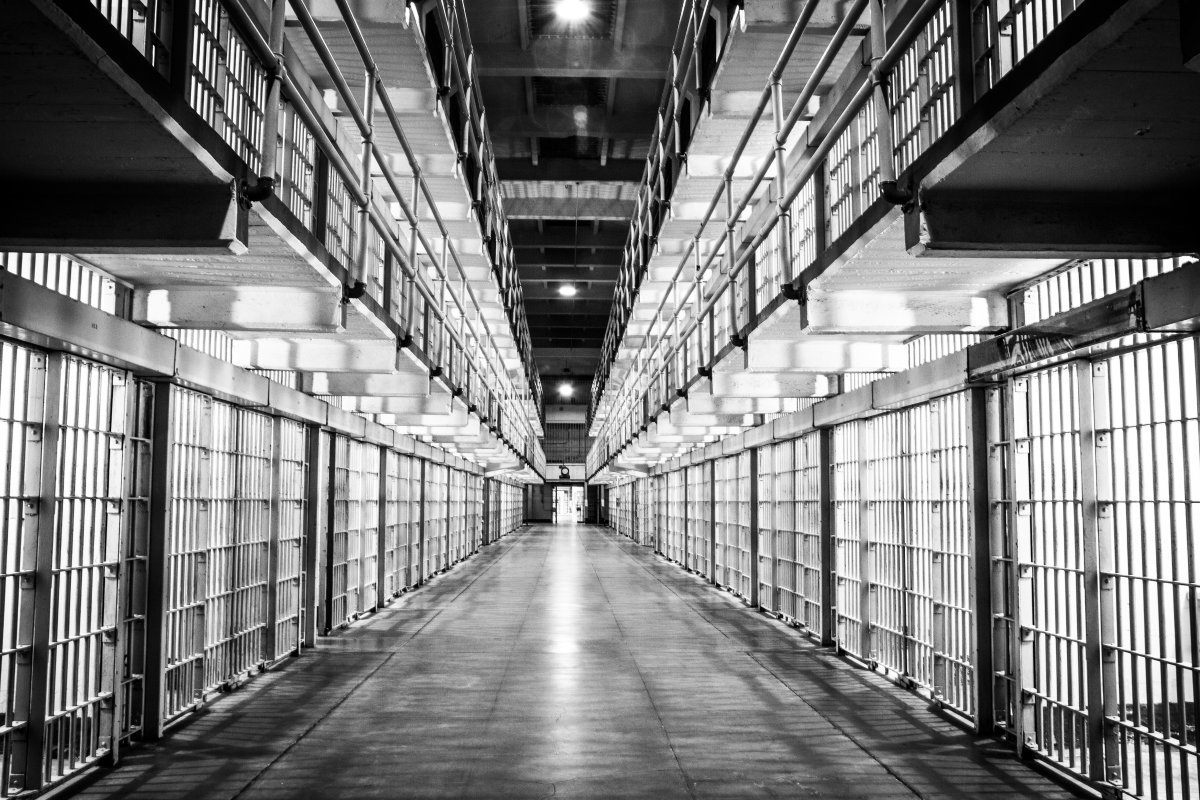 5. Carve a Jack-O-Lantern in Dublin
We should thank the Irish and their Celtic ancestors for traditions that have morphed into modern-day Halloween. Their ancient Samhain festival involved lanterns carved from turnips and bonfires set to ward off the undead. Trick-or-treating also originated in the Emerald Isle. While the country is full of magic and mysticism, the capital city of Dublin has a number of resident ghosts that make it one of the creepiest places on earth for Halloween. Trinity College is visited by a ghostly professor. Dublin Castle has had a host of headless apparitions. St. Patrick's Cathedral is apparently home to the spirit of an old sailor's dog. St. Michan's is said to be spooked by the 30 mummified corpses buried in its vaults. If you just want to have fun, the Irish cities of Dublin and Derry host some of the largest Halloween parties around.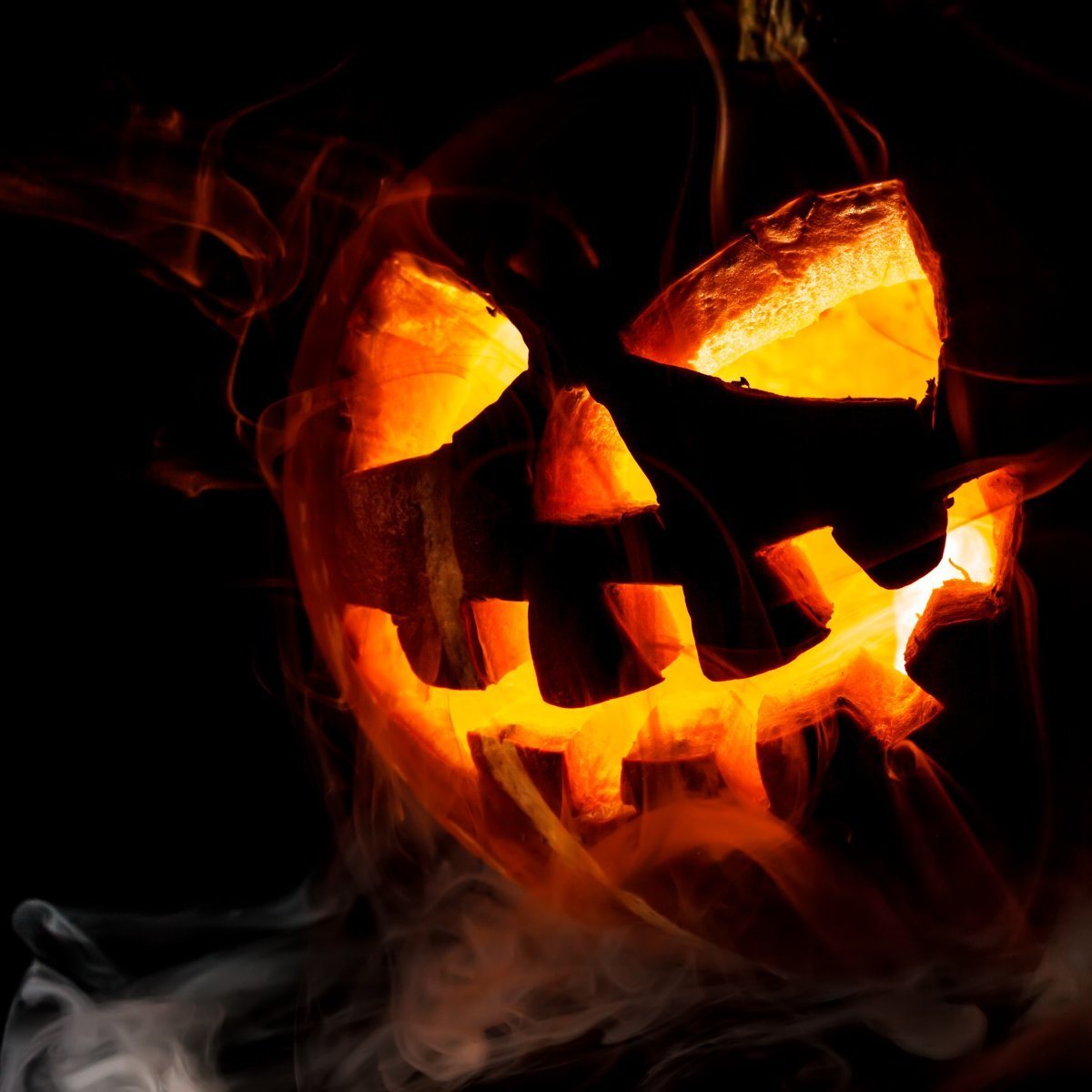 6. Tango with Ghosts in Buenos Aires
The Ricoleta Cemetery is one of Buenos Aires main tourist attractions (Eva Peron's tomb lies there), but is is also a hotbed of paranormal activity. A girl who was buried alive is said to haunt the graveyard by uncovering bodies to ensure they are not still breathing. A ghostly vision is often reported a the window of the Torre del Fantasma, and the tunnels of the Line A subway have been the scene of multiple inexplicable sightings.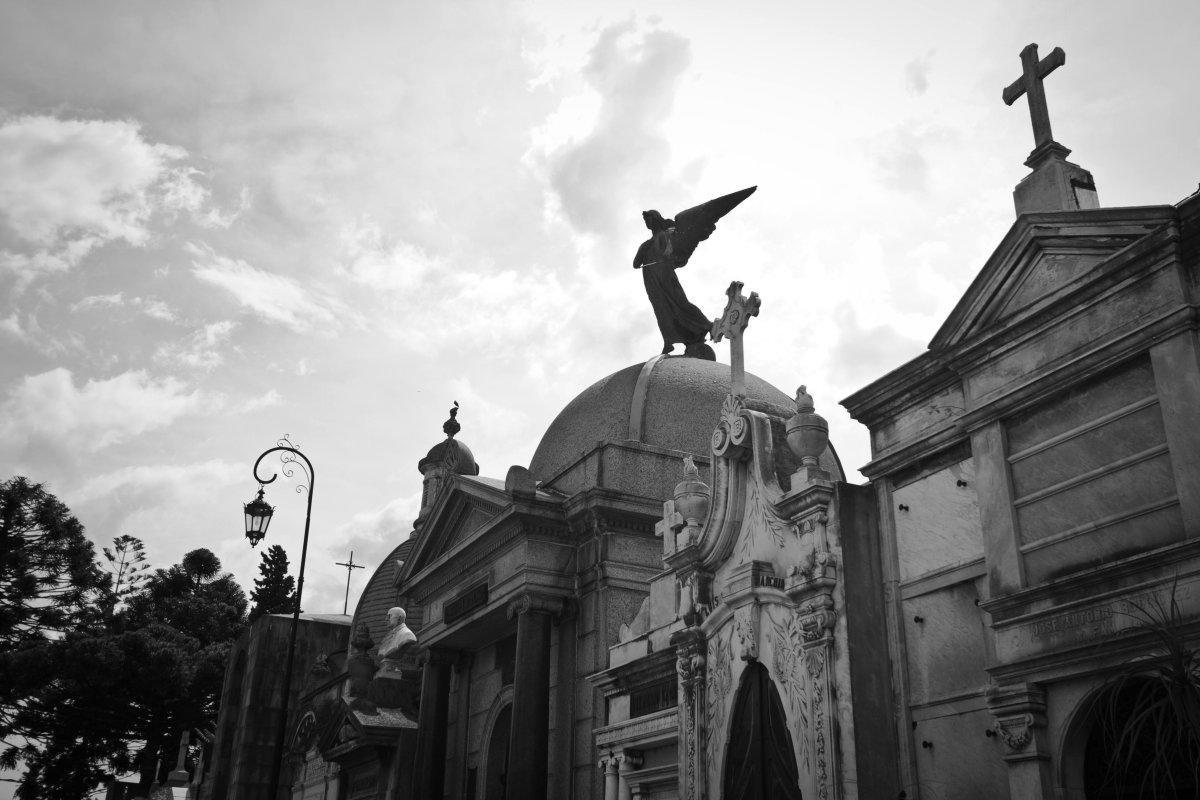 7. Brave the Torturous Dungeons in London
London's history is ripe with terrifying tales, and a whole tourism niche has been created to frighten visitors. There are countless haunted inns, pubs, castles and churches around it'll make you wonder if any spirit actually leaves this realm. The Tower of London is a particularly populated with a who's who of famous ghosts including Lady Jane Grey, Ann Boleyn and Sir Walter Raleigh. This was the sight of countless tortures, hangings and beheadings, where heads were often displayed on spikes for all to see. On the slightly cheesy yet still chilling end of the spectrum is The London Dungeon, a museum of the macabre where live actors, thrill rides and special effects up the fear factor. With equal parts fun and fright, you'll learn all about Jack the Ripper, Guy Fawkes, Sweeney Todd and other grim figures in London's dark past. The Dungeon's Halloween event is legendary.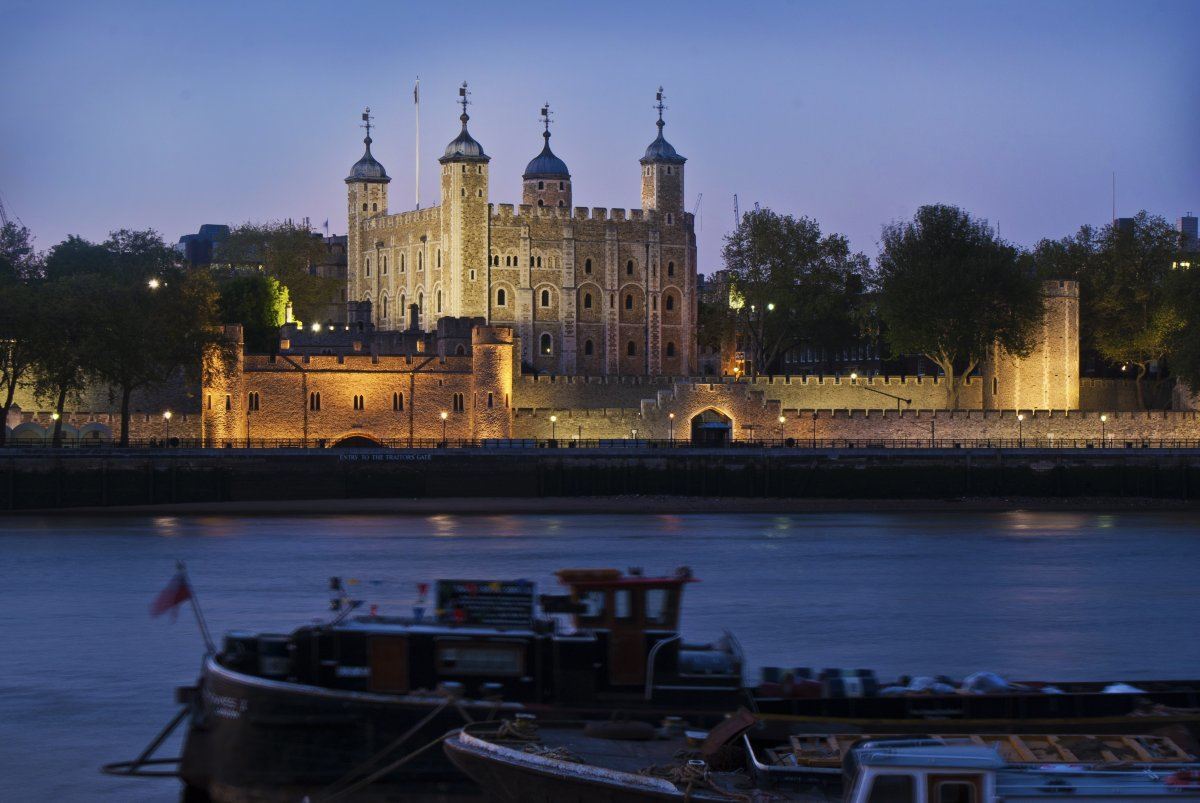 8. Lose Your Head in Sleepy Hollow, NY
Washington Irving's The Legend of Sleepy Hollow, of Headless Horseman fame, is one of literature's most frightening horror tales. The town of Sleepy Hollow in New York has milked this myth to the fullest and is now one of the most atmospheric Halloween settings in the world. Some elements are family-friendly, but others are so authentic-seeming and utterly terrifying that even faint-of-heart adults should beware. You never know what creepy scenes or surreal visions you'll encounter in the shadows as you stroll through the cemetery, the 300 year old Philipsburg Manor or the haunted trail throughout the village. The special effects and live-actor action are first rate. Nobody gets through this without an adrenalin surge.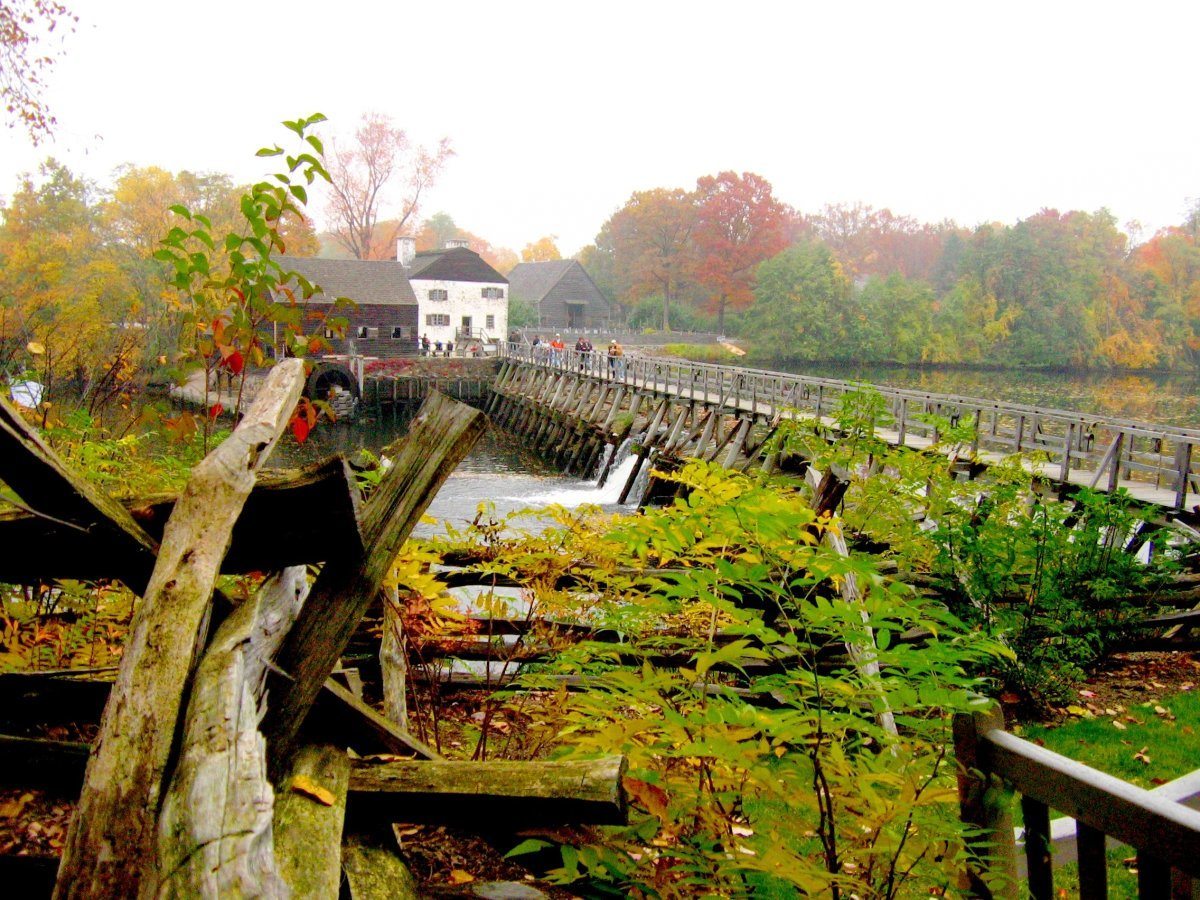 9. Discover the Haunts of New Orleans
New Orleans may be famous for Mardi Gras, jazz and jambalaya, but it's also infused with ghost, vampire and voodoo lore – perfect for a Halloween getaway. One stroll through the notoriously haunted Saint Louis Cemetery will send shivers up your spine The above-ground tombs and mausoleums give the place an authentically creepy vibe. There you'll stumble upon the tomb of the Voodoo Queen of New Orleans, Marie Laveau. This African form of witchcraft is still widely practiced in NOLA, and you'll find plenty of shops selling gris-gris amulets, herbal potions and voodoo dolls. There is also a vibrant vampire culture in the city, as any fan of Anne Rice's Vampire Chronicles can attest. While the books and movies are fictional, they do have some inspiration in truth (there are two unsolved serial murder cases in the New Orleans archives where the victims and crime scenes were mysteriously bloodless). There are even active "vampire clubs" in the French Quarter, if you know where to look. No visit to the Big Easy is complete without a haunted historical tour to tap into the city's darker underbelly.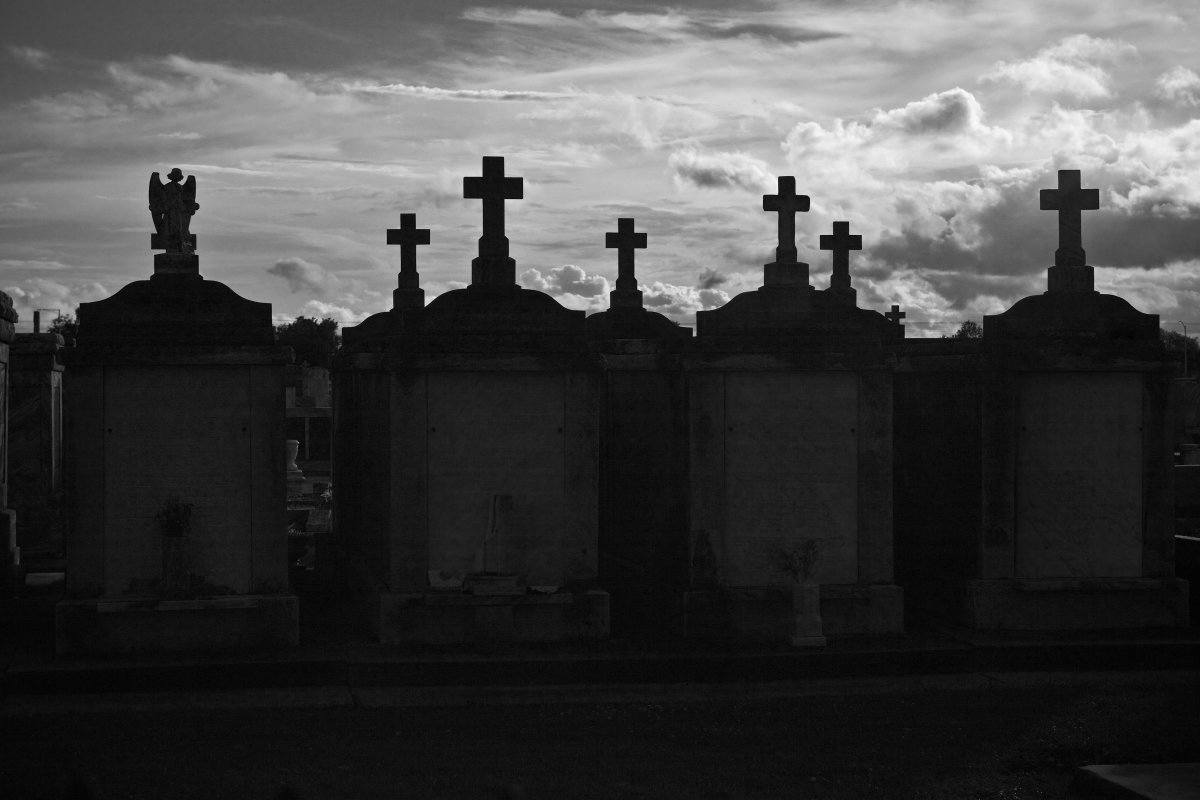 10. Czech Out the Gothic Alleys in Prague
The thousand year old city of Prague is picturesque, but it's Gothic architecture and cobblestone mazes can take on a creepy vibe in the dark of night. With a history of conflict, war, torture and plague, it's no wonder this medieval Bohemian city has a macabre reputation. The Old Town, in particular, is said to be haunted and many tours are offered to illuminate these surreal legends and rumors. The Charles Bridge is apparently visited by the spirits of two men who were executed there. Prague Castle has two ghouls traversing the grounds after being pitched from the window. The Old Jewish Cemetery has been the scene of several sightings. Whether you believe in the paranormal or not, this medieval city makes a spooky setting for a Halloween visit.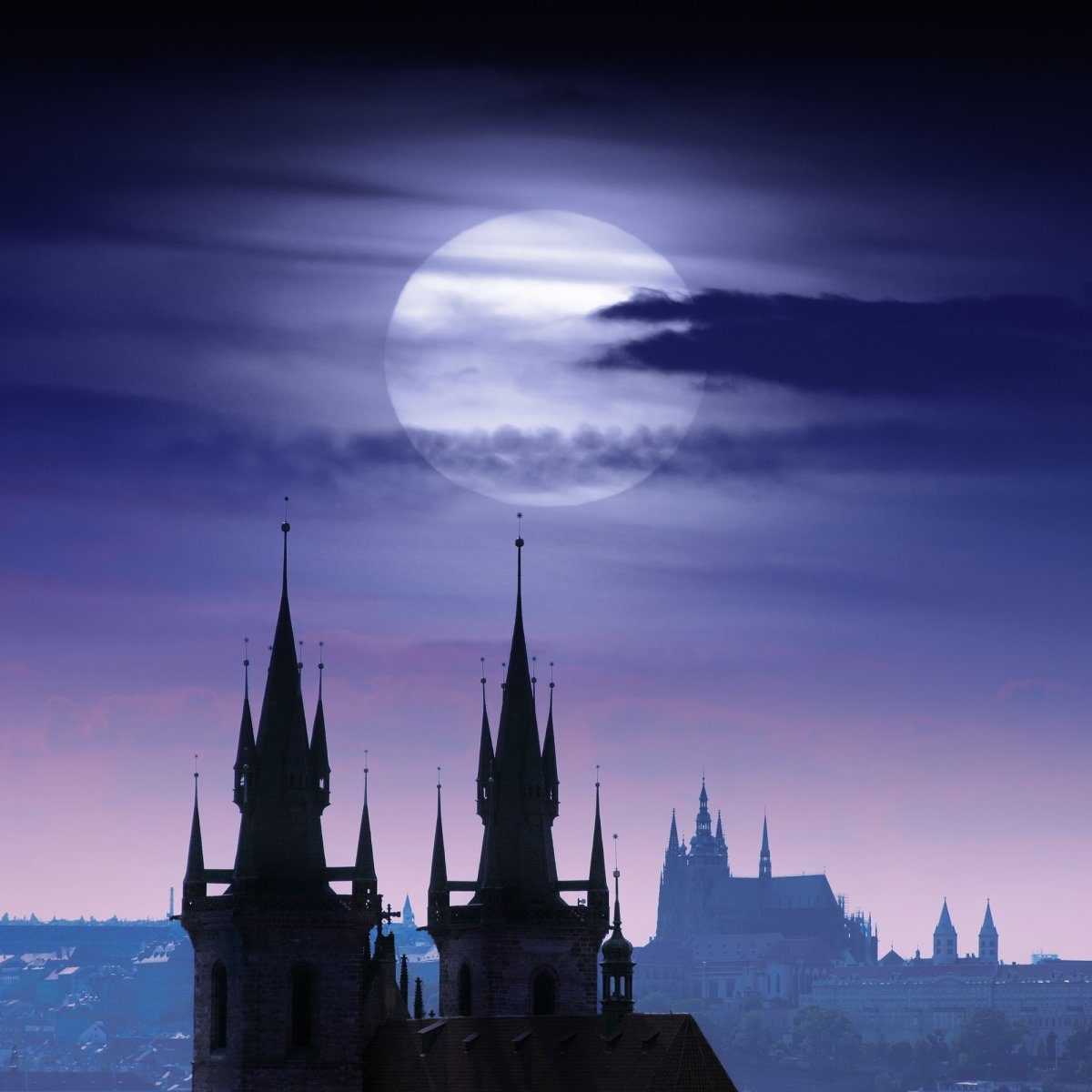 11. Explore the Eerie Side of Edinburgh
The Scottish capital of Edinburgh is full of charm, history – and ghosts. Plague victims were once sealed up in the underground street of Mary's King's Close in an effort to save the rest of the city from the scourge. Now it is said to be haunted by those poor souls. Likewise, the South Bridge Vaults have had ghostly sightings throughout the years. These series of stone chambers were once used as taverns, shops and storage rooms, but it became a seedy slum in the 1800s. Several grisly murder victims were found here, and all sorts of paranormal activity has been detected. A 2010 television show recorded 20 minutes of strange voices in the vaults although the host himself heard nothing while filming. The Edinburgh vaults are a main attraction in the many ghost tours of this haunted city.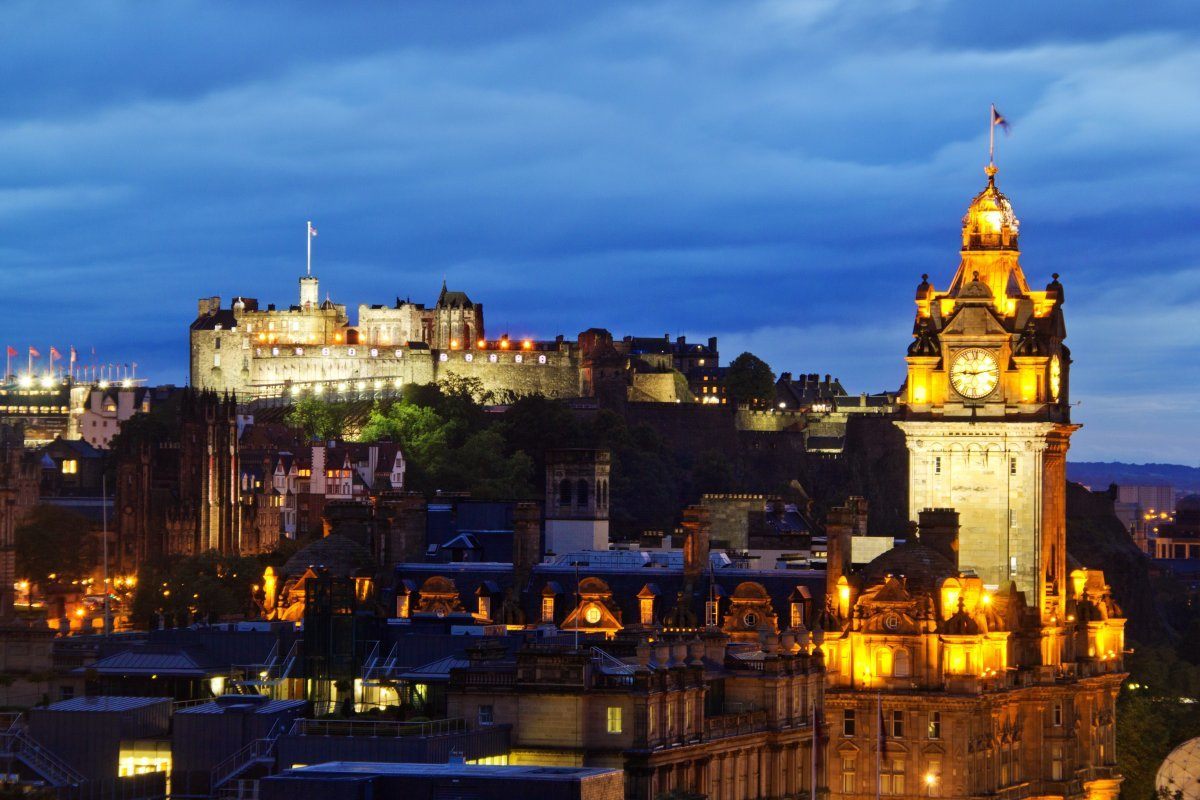 12. Meander the Misty Canals of Venice
On one hand, Venice is one of the most stunning and romantic cities on the planet. But you have to admit, it can also be kind of creepy. At night, those dark alleyways, mysterious dead ends, deserted piazzas and inky canals can take on a sinister air. All those Gothic church spires, statues and masks just add to the spooky element. There are several terrifying tours you can take to reveal some of the legends and mysteries that lurk within Venetian history. Ten minutes down the lagoon from St. Mark's Square is Poveglia, known as the world's most haunted island. Rumor has it the soil is made mostly of human ash. It served as a mass grave during the plague years, and was later used as a hospital and insane asylum. If that doesn't qualify as one of the creepiest places on earth to spend Halloween, what does?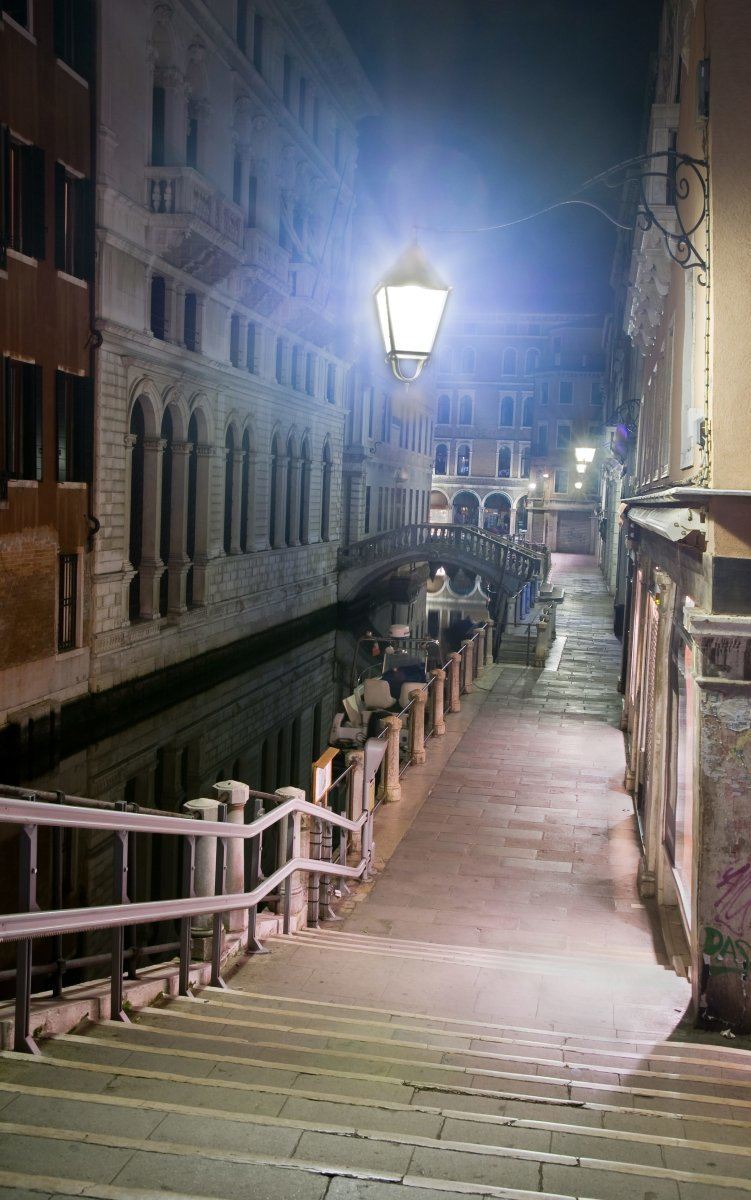 9 Eerie Abandoned Places That Will Creep You Out