There are times when you feel like getting all dressed up for a Michelin-starred restaurant, and then there are times when you just want to throw a few beers back at a good dive bar. Tattered decor, dim lights, a dusty pool table in the far corner, and the occasional local band gracing the makeshift stage are just a few of things that make up some of the best dive bars in America. Here are 15 bars from across the nation where you can order the stiffest drinks and have some unpretentious fun.
1. Double Down Saloon – Las Vegas
If you're tired of the expensive cocktails in the hotels on the strip, head down to this dive bar on Paradise Road. With a motto like, "Shut Up & Drink," you're bound to pound down their selection of liquor to your heart's content. Opened back in 1992, Double Down Saloon is home to the bacon martini, and if you want to burn off those extra calories afterward, you can groove to the live music that takes place on the center stage. And, of course, there are a few slot and keno machines available. This is Vegas, after all.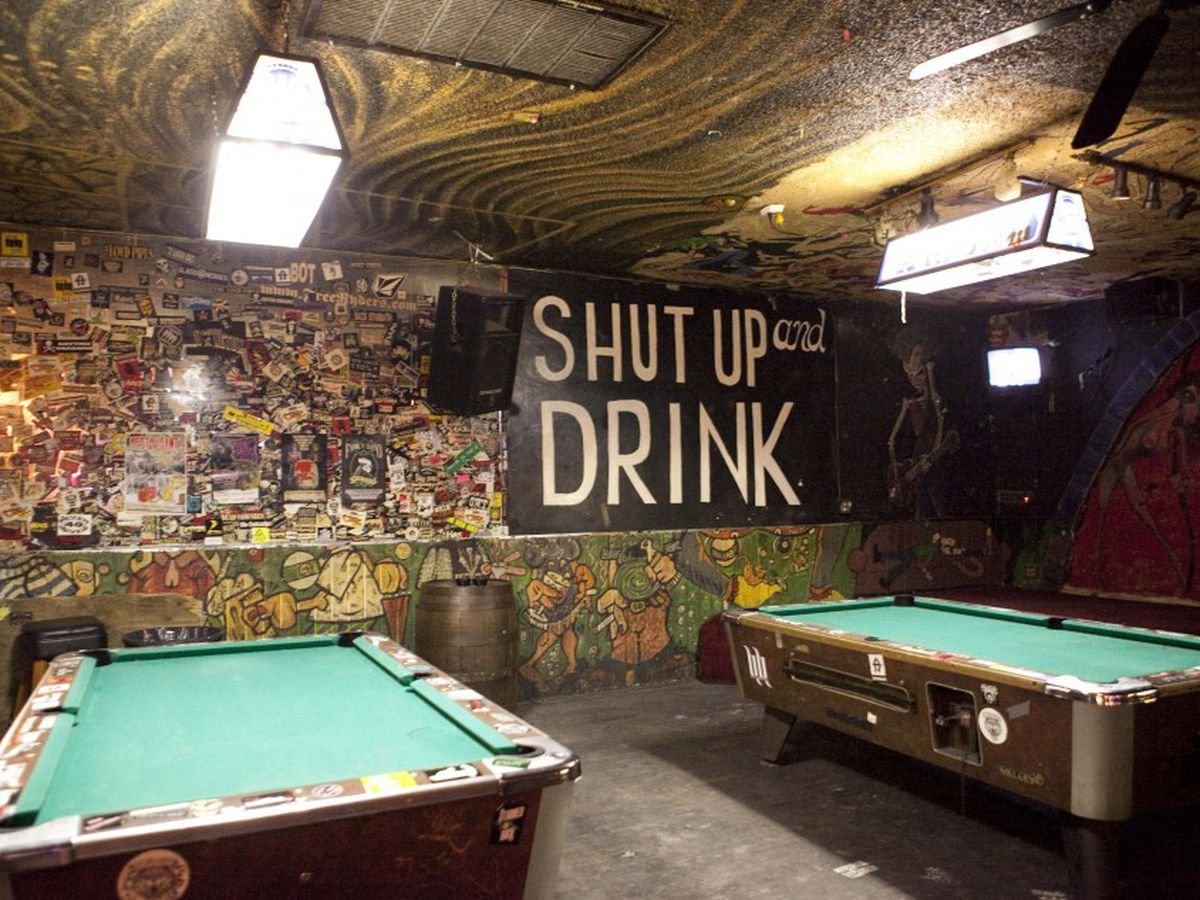 2. Ivy and Coney – Washington D.C.
This quaint neighborhood bar infuses traditional Chicago and Detroit fare with D.C. as the backdrop. It's the perfect place to visit if you want to indulge in a coney dog and drink a Stohs on tap. Small TVs have sports games playing at all times, and there's also a rooftop deck for you to chill out with your craft beer and enjoy the sights.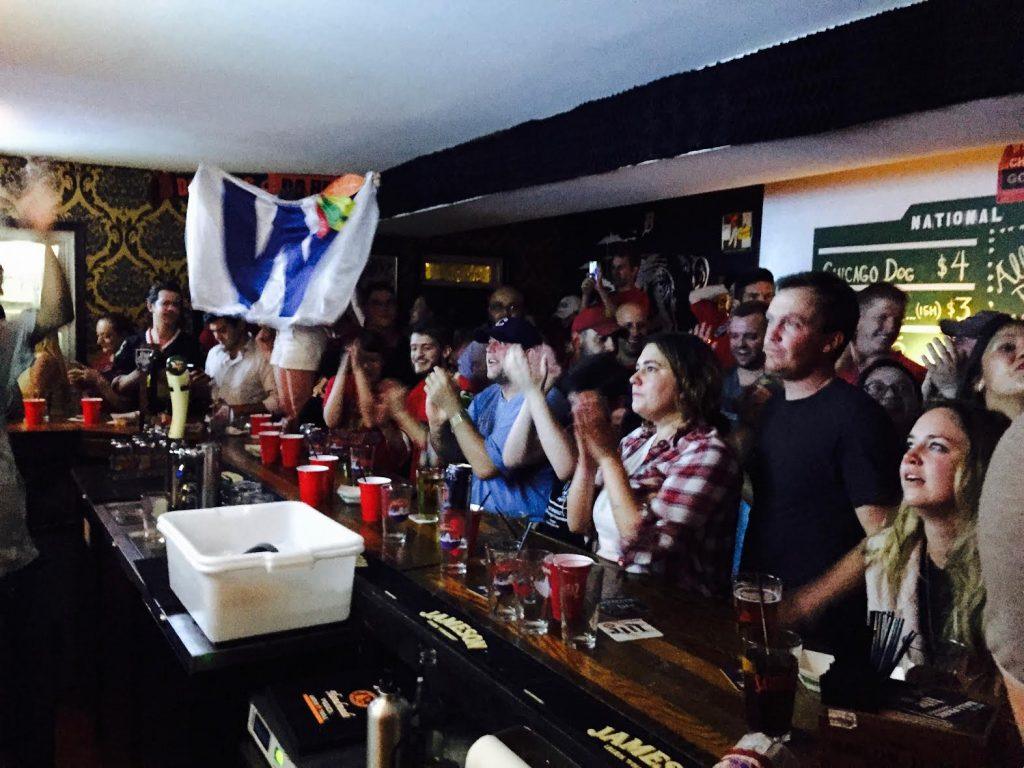 3. Gooski's – Pittsburgh
Gooski's may seem a bit noninclusive to outsiders, especially since the wall is scrawled with sayings such as, "If you needed Yelp to find this place, you don't belong here." But don't let that deter you from stepping inside and feasting on their killer wings with a side order of pierogies.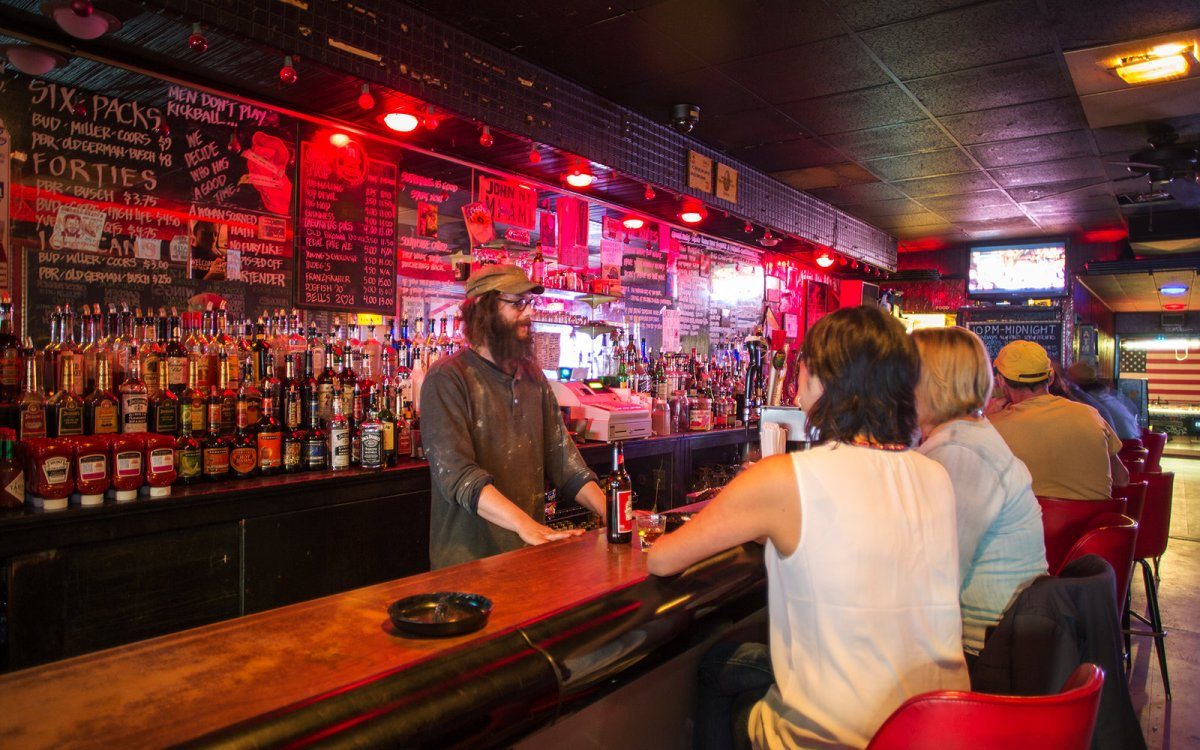 4. The Rail Pub – Savannah, GA
The town of Savannah is known for its art college, its quaint bed & breakfast spots, and its exquisite cuisine. But, believe it or not, it also has a dive bar scene unlike no other. This pub was once a brothel that many claim was haunted. These days, it's the home to an establishment where you can order almost anything, from pickled pigs' feet to a plate of fried chicken wings.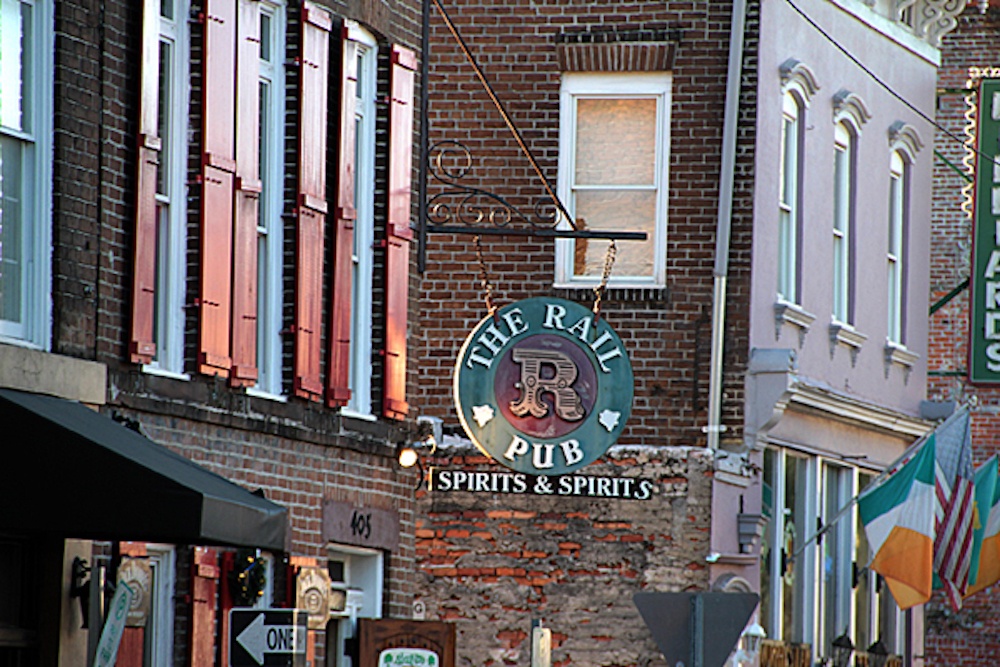 5. Blue Moon Tavern – Seattle
The city's most "infamous bar" is not only known for being the best place to groove out to local musicians. There has been no shortage of grunge bands and aspirational rock stars to entertain Blue Moon Tavern's loyal customers, and they also have the occasional live opera performances, too.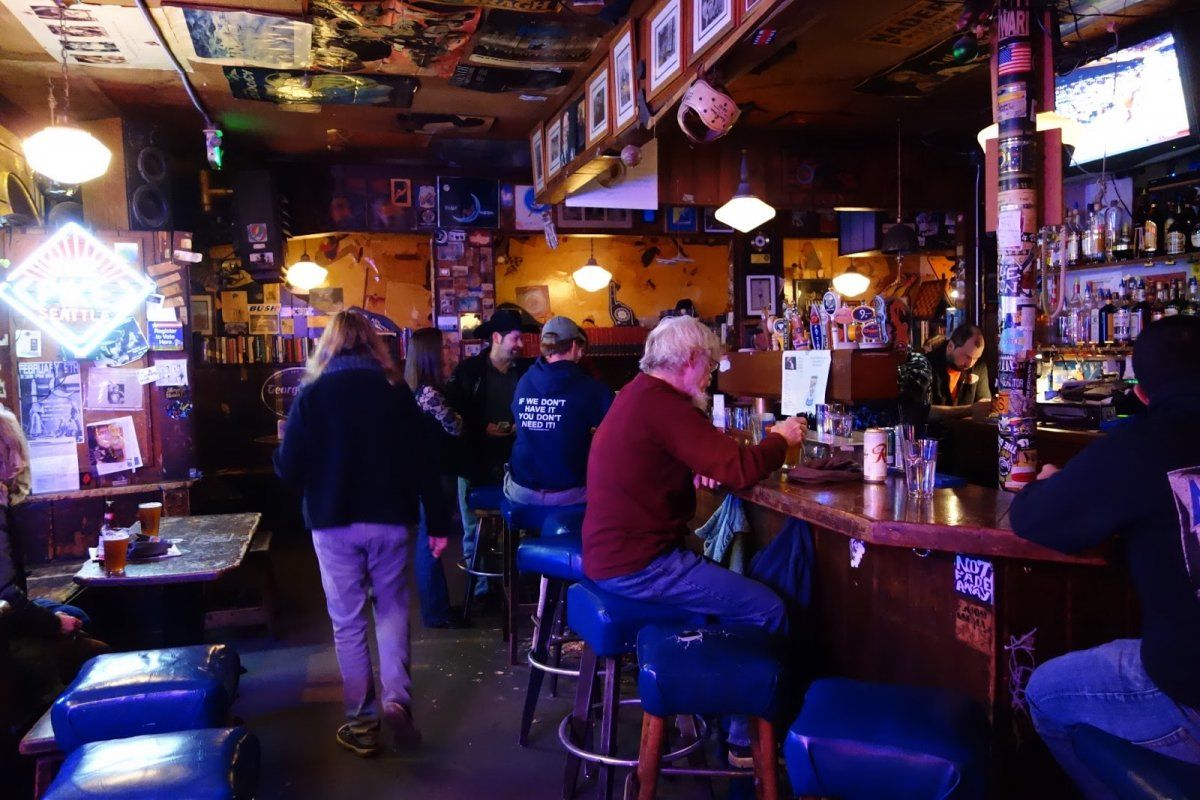 6. Edna's Bar & Grill – Oklahoma City
Since 1989, Edna's has been the go-to neighborhood bar for OKC natives. If anything, you'll want to visit just to try the late owner's iconic drink – the "Lunchbox." It's made using a frosted mug filled with Coors Light and amaretto. While you're there, don't forget to chow down on the fried pickles, play a little bit of pool, and listen to the "best jukebox in OKC."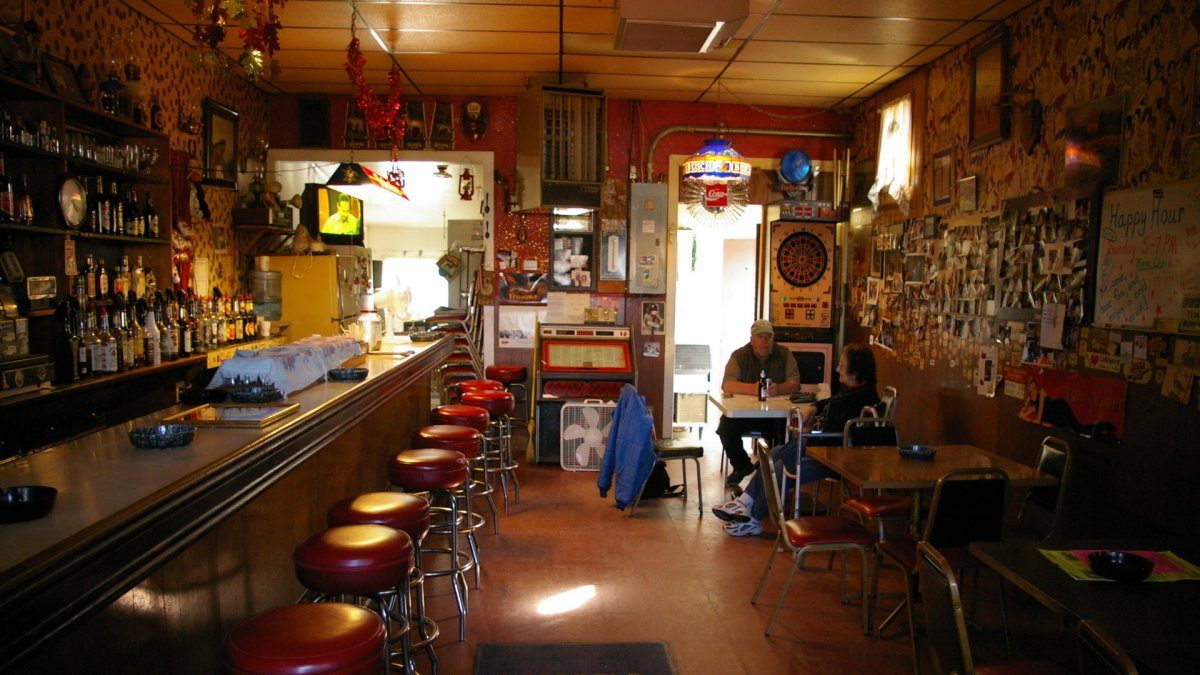 7. The Kingfish Pub & Cafe – Oakland
The epitome of a dive bar can be found at this little hole in the wall in Oakland. The Kingfish has been a staple in the city since the '20s when it was opened as a bait shop. Today, it's the place to throw a few back and watch the A's, Warriors, and Cal Bears play on the various TV screens. At some point, you'll probably want to refuel by feasting on some good ol' bar cuisine, and Kingfish has you covered. They offer food from their neighboring restaurant, The Red Sea, that has a selection of seafood and curry dishes.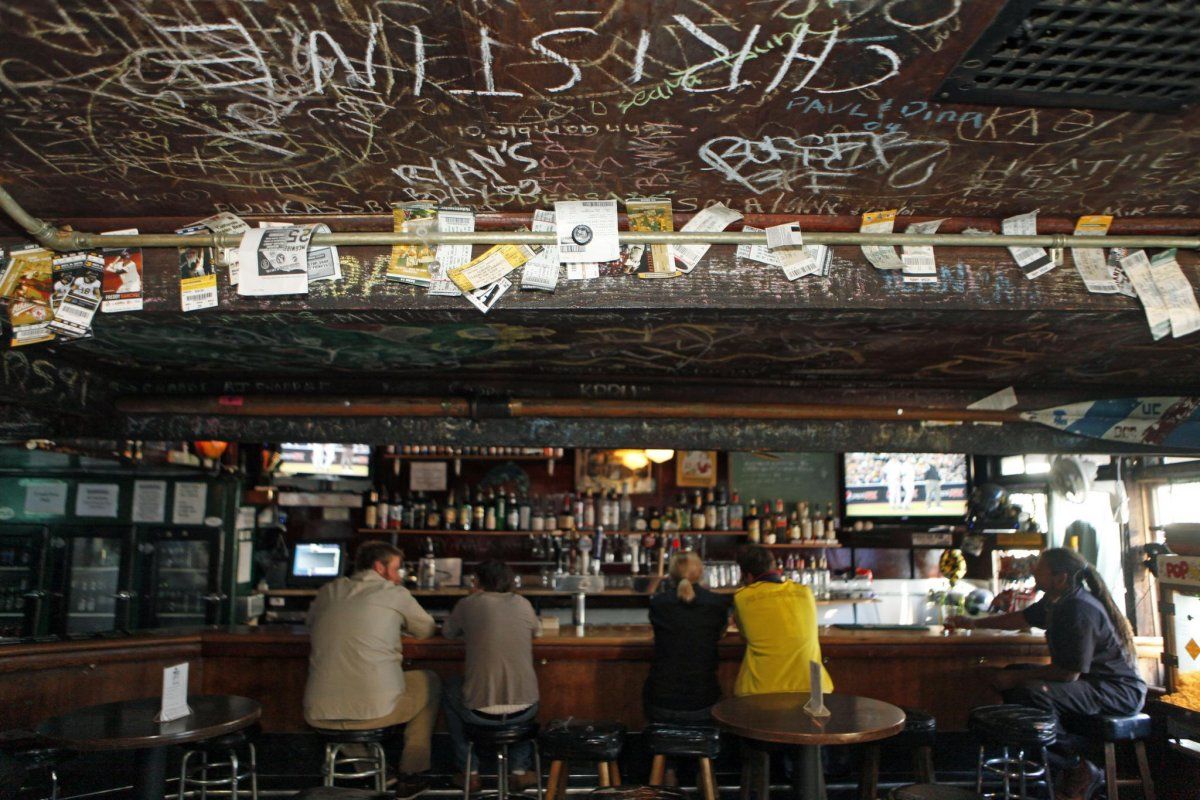 8. The Earl, Atlanta
In Atlanta's East Village, this dive bar is all things dark and dingy. The front room has the cheapest drinks that will have you singing along to the jukebox at the top of your lungs in no time. And the back room is home to a small music venue where local bands give intimate performances.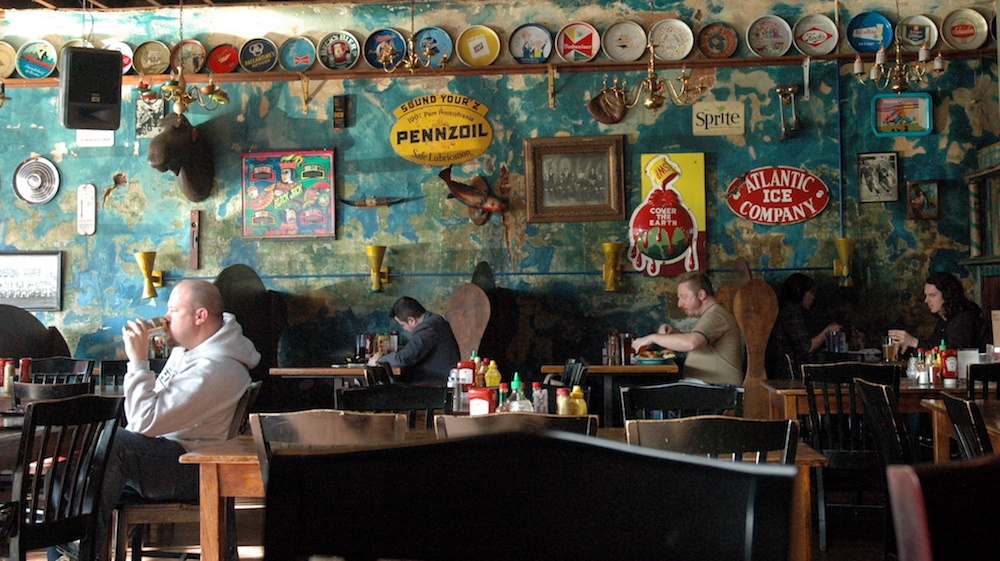 9. Lone Palm, San Francisco
If you want a break from the typical dimly lit and grungy dive bars, look no further than Lone Palm. It may look a bit fancy at first glance, but it definitely gives off a dive vibe once you get yourself situated. Its white tablecloths give a touch of elegance, while its selection of craft beers, bourbon, and martinis will make you want to kick up your feet and enjoy the ambiance up until the bartender shouts, "Last call!"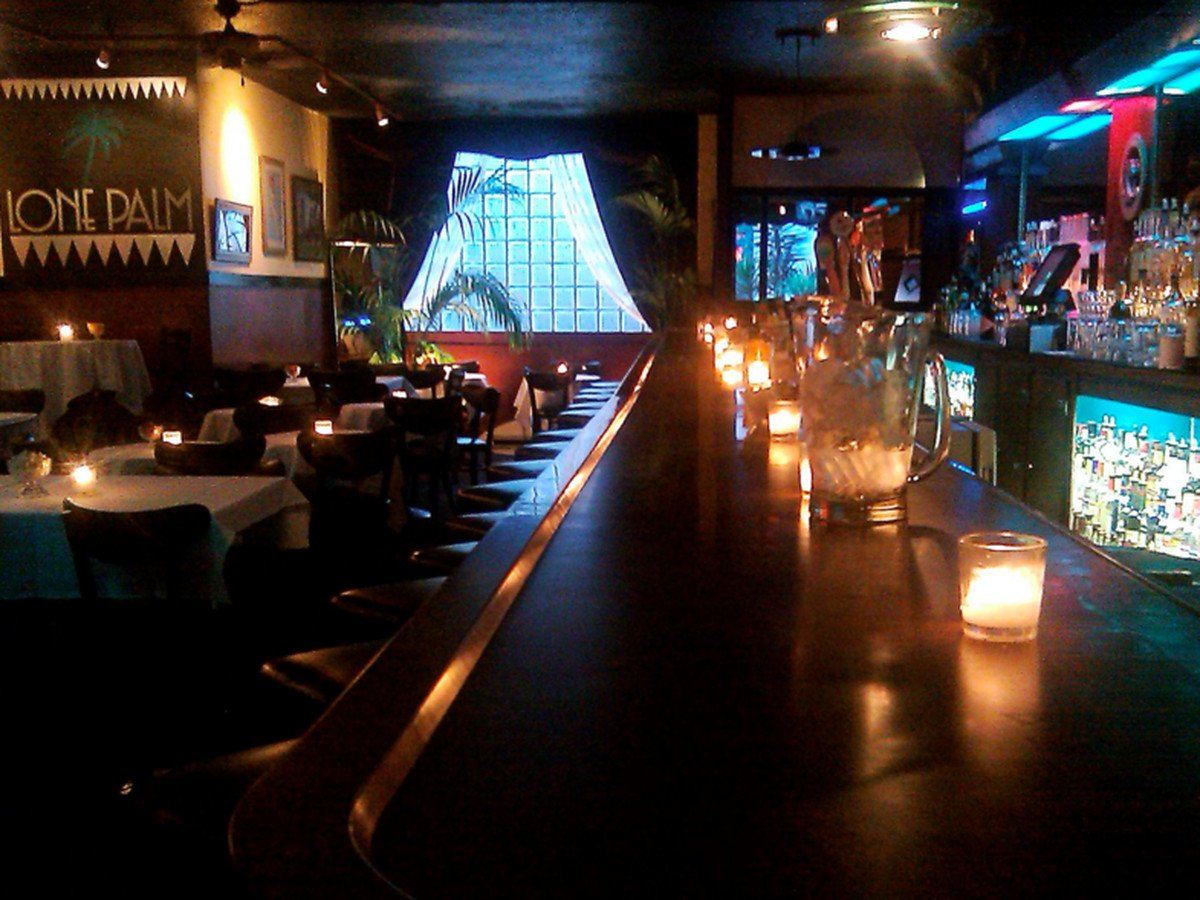 10. Flora-Bama Lounge – Pensacola
This bar has a delicious combination of oysters and the best beer your money can buy. The original building was destroyed back in 2004 during Hurricane Ivan, but Flora-Bama lounge has since been redesigned while keeping its original charm intact.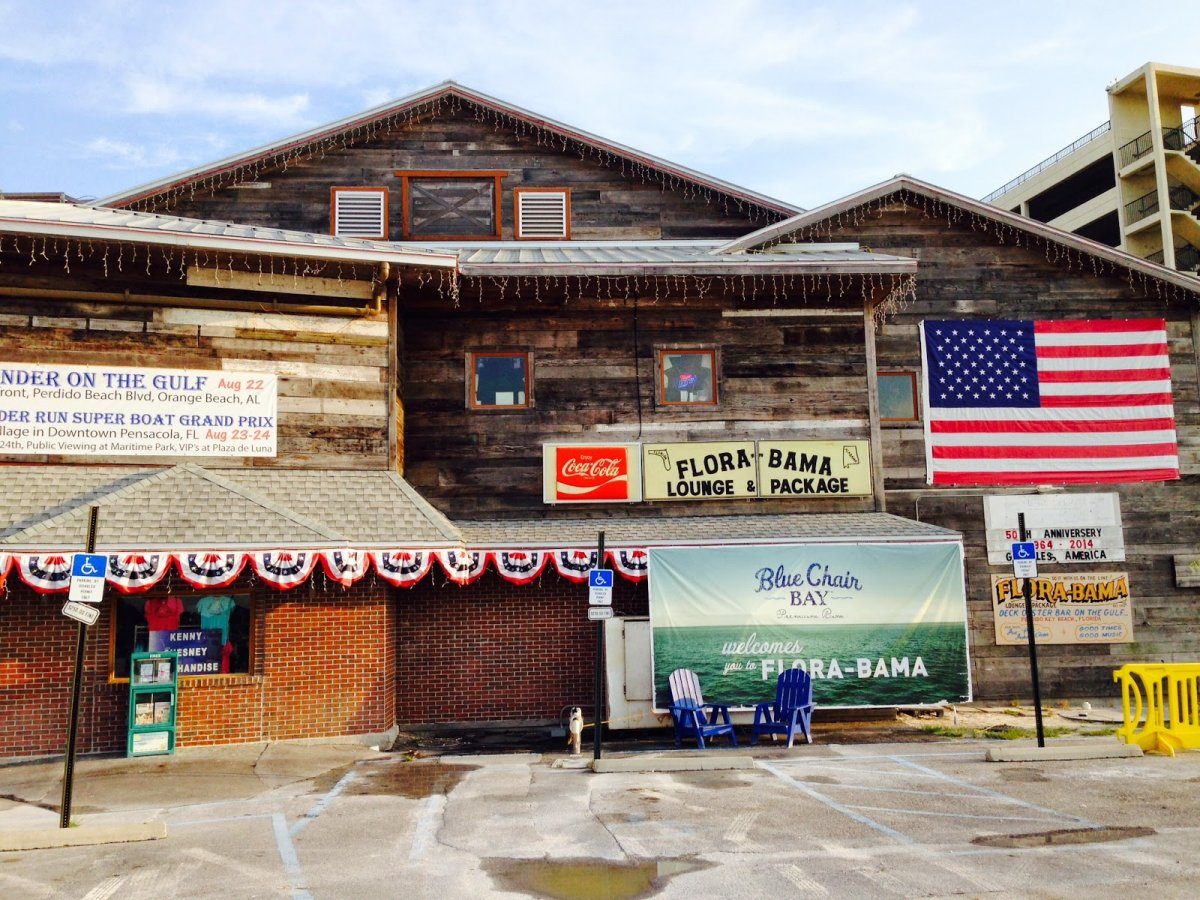 11. Cantab Lounge – Cambridge
A favorite among celebs, such as Casey Affleck, this Cambridge bar has a wide selection of domestic and imported beers. Each week, local bluegrass bands hit the stage, and on any given night, you might even witness a live poetry slam.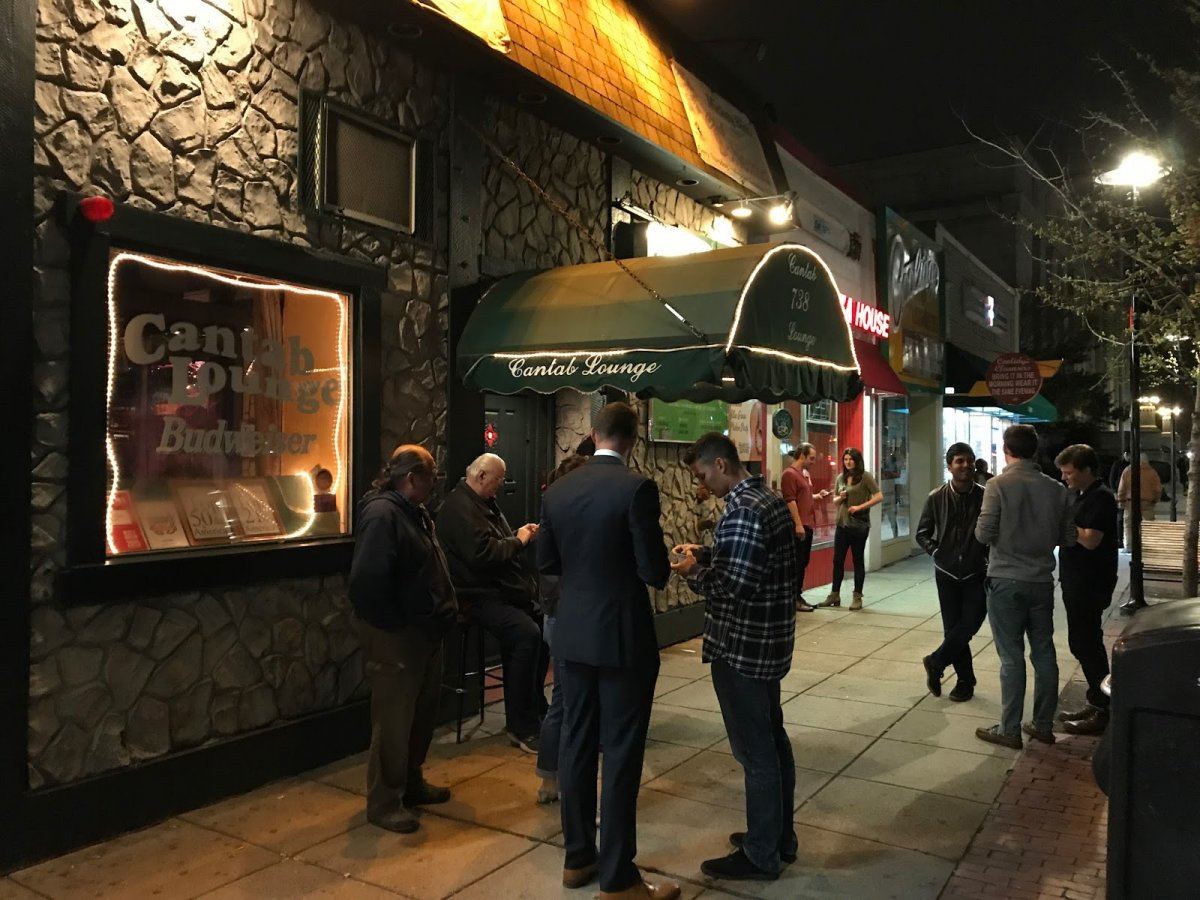 12. Joe's Cellar – Portland
Pull up a chair around the long, extended bar and get your drink on with Portland's finest. Everyone from college students to white-collar workers and lonely housewives can be found in this establishment. If you stay long enough, you might get brave enough to serenade the crowd during the karaoke session. But if making a fool out of yourself isn't on your agenda, just sit back, enjoy your drink, and order from the bar's cheap food menu.

13. HMS Bounty Los Angeles
Located in the Gaylord on Wilshire Boulevard, the nautical-themed HMS Bounty restaurant opened in 1962 and went through a series of name changes. Today, the HMS Bounty has a jukebox filled with classics, leather booths for you to get comfy, and antique accents that take us back to the days of glamorous, Old Hollywood.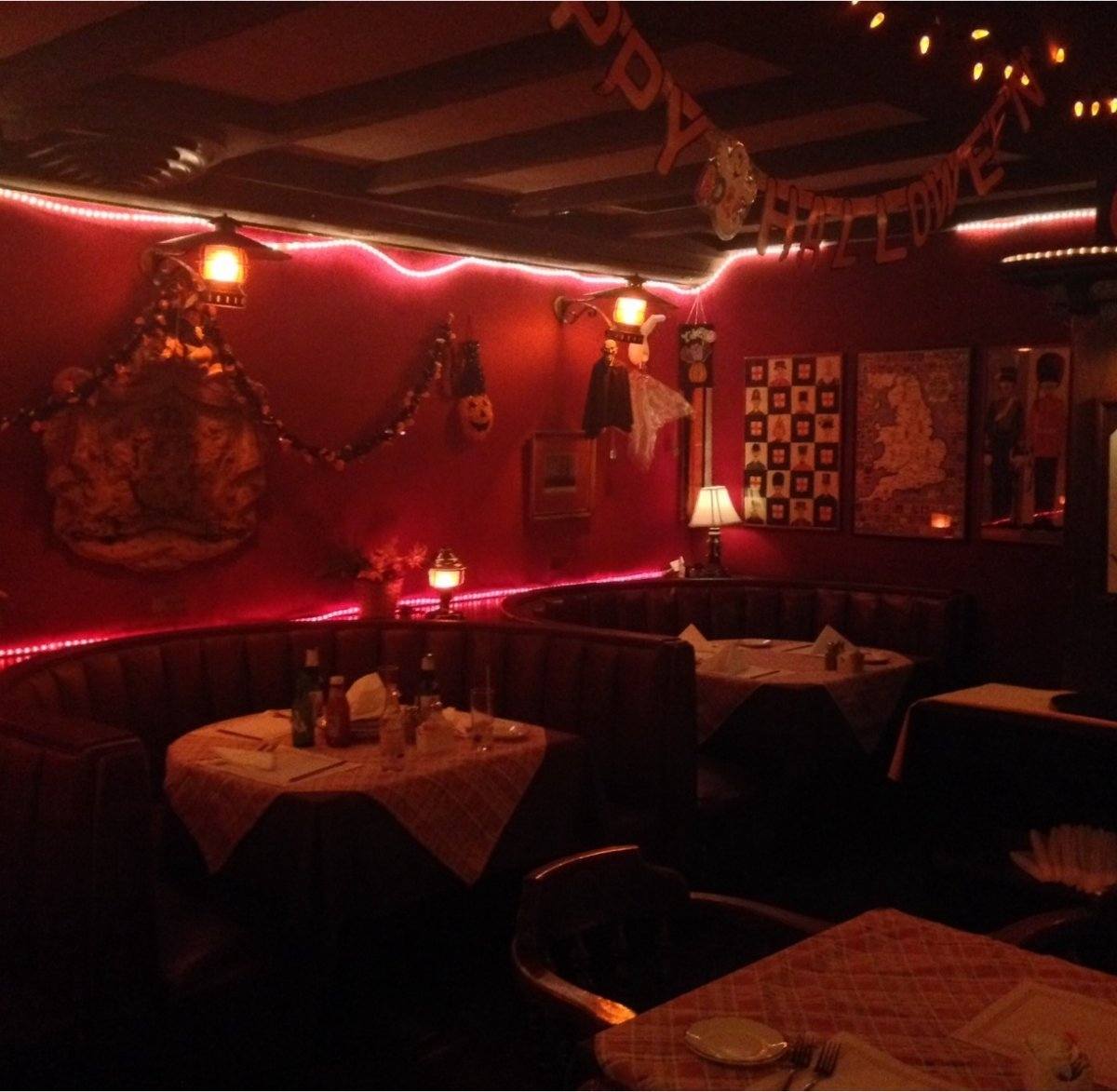 14. My Brother's Bar – Denver
When a dive bar doesn't even have its own website, you know it's legit. My Brother's Bar is a hodgepodge of divey staples, including stiff drinks and beloved patrons that know all the bartenders on a first name basis. But what sets this establishment apart from the rest is its ambiance. Don't be surprised if you hear classical music playing from the speakers as you enjoy your greasy hot wings and craft beer.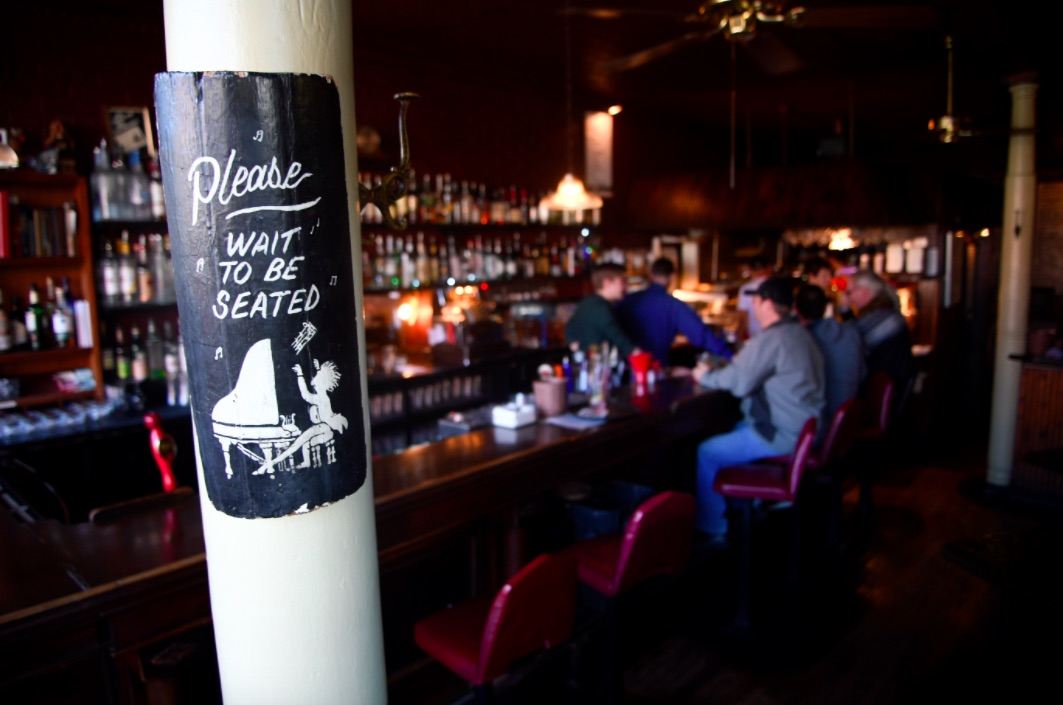 15. Lee Harvey's – Dallas
In the heart of Dallas you'll find Lee Harvey's, a dive bar that's known for its juicy steaks, legendary burgers, and wood-paneled walls. Their kitchen is open 7-days a week, and their large patio is the perfect place to grub on your meal and enjoy the $3 beers and mixed drinks during happy hour. You can't beat that price!