Throughout the American South, from sea to shining sea, there is a heated competition for the best barbecue in the world. From Kansas City's tangy mustard sauces to Memphis' succulent tomato-based experiments, every region has their own take on barbecued meat. Few places, however, have tackled barbecue with the same enthusiasm as Texas. Their meat of choice: beef, sauced lightly (or not at all) to help bring out the natural flavor of the seasonings and the meat itself. Without a doubt, the barbecue in Texas is one-of-a-kind. Even better, creative cooks throughout the state have invested serious time into putting their own mark on Texas barbecue history. From the old-fashioned haunts to high-end eateries, here are the best BBQ joints in Texas.
1. Killen's Barbecue
Based in Pearland, Killen's Barbecue isn't a "joint." It's an upscale BBQ eatery run by a man who is a proud chef. That means the entire meal — not just the BBQ — has been crafted to delight your taste buds. Also, the barbecue is pretty delicious, too. Try the bone-in pork belly, a combination of spare rib and bacon.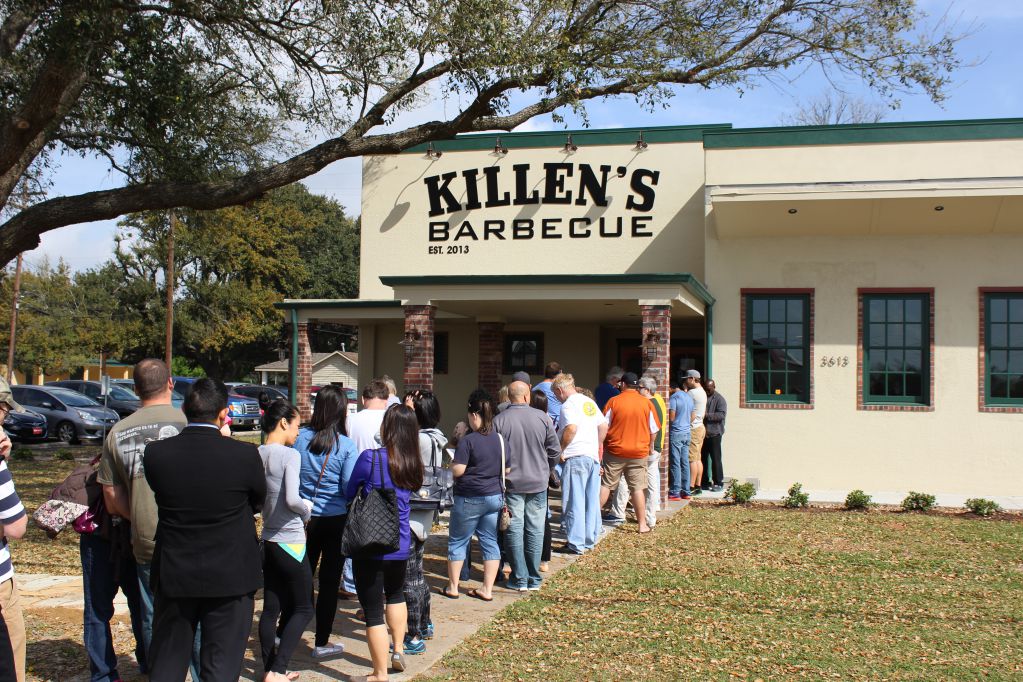 2. Stanley's Famous Pit Barbecue
Stanley's owner, Nick Pencis, is a man with a spiritual attachment to barbecue. Beginning in 2009, he traveled far and wide to discover the "true meaning of barbecue," ultimately developing a unique rub that has made his ribs and brisket some of the best in the country.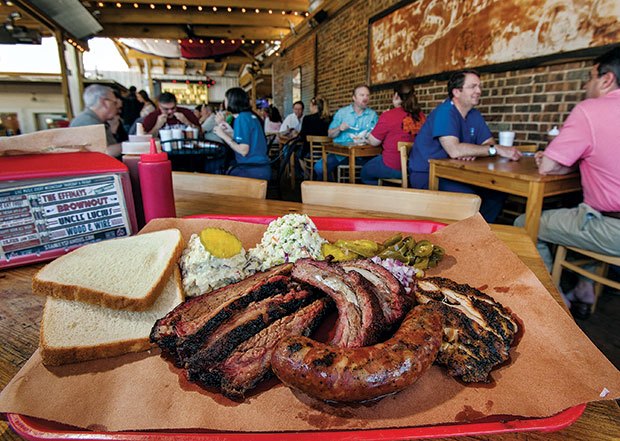 3. City Market
Luling, Texas' unmissable barbecue joint is surprisingly easy to overlook. Located in the corner of City Market, this humble little establishment serves up fall-off-the-bone ribs and juicy BBQ sausage.

4. Flores Barbecue
It's true that this Whitney, Texas BBQ joint is a bit spartan. There are no tables and chairs and no real decor. Flores Barbecue is just an unsuspecting trailer parked on a little swath of grass. If you're willing to eat on the ground (or in your car), however, there's no better barbecue to be found in the area. Flores Barbecue is proof that if your product is solid, you don't need to worry about the frills.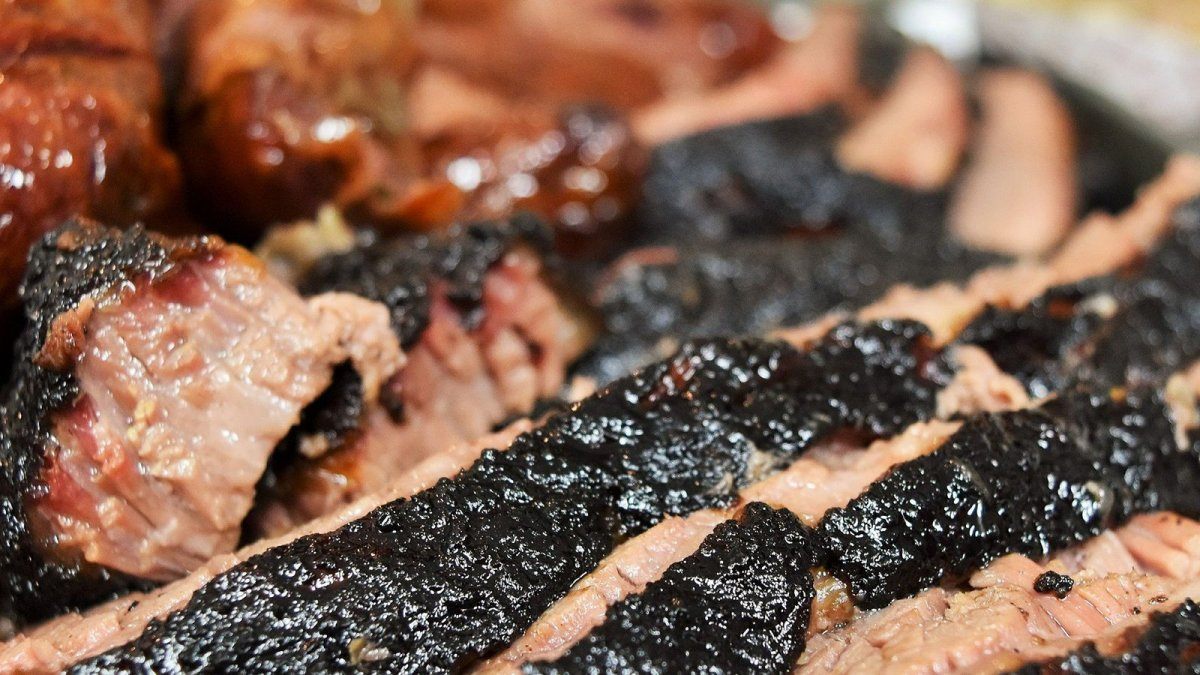 5. Snow's
You'll have to drive a little ways to find Snow's, a family joint located in the small town of Lexington (pop. 1200). The drive is totally worth it for the masterfully prepared pork, beef, and — shockingly enough — chicken. Pitmasters Tootsie Tomanetz and Kerry Bexley keep Snow's running smoothly.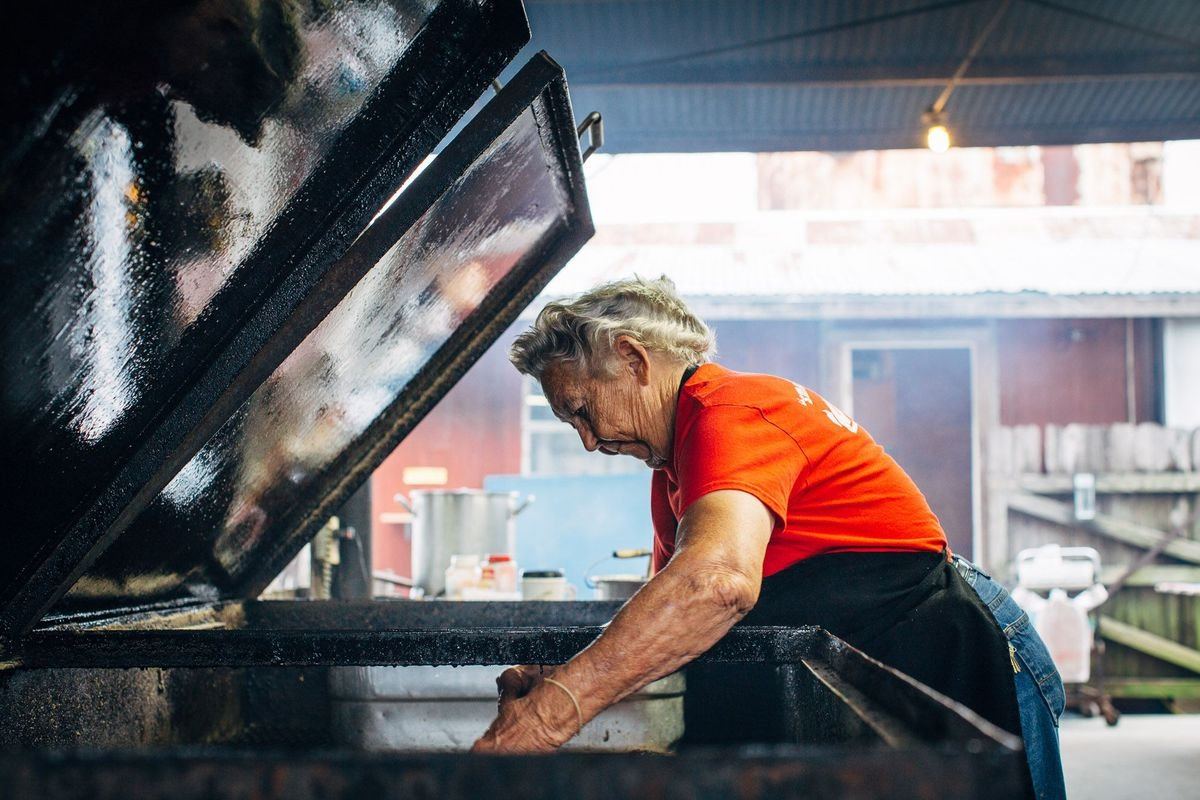 6. Tejas Chocolate Craftory
The origin of Tejas Chocolate Craftory in Tomball, Texas is somewhat unique. In fact, opening partners Scott Moore and Michelle Holland originally want to serve high-end desserts. Unfortunately, they weren't making enough green, so they were forced to dive into the BBQ industry. It's a good thing, because now Tejas Chocolate Craftory serves decadent desserts alongside some of the best smoked meat in Texas.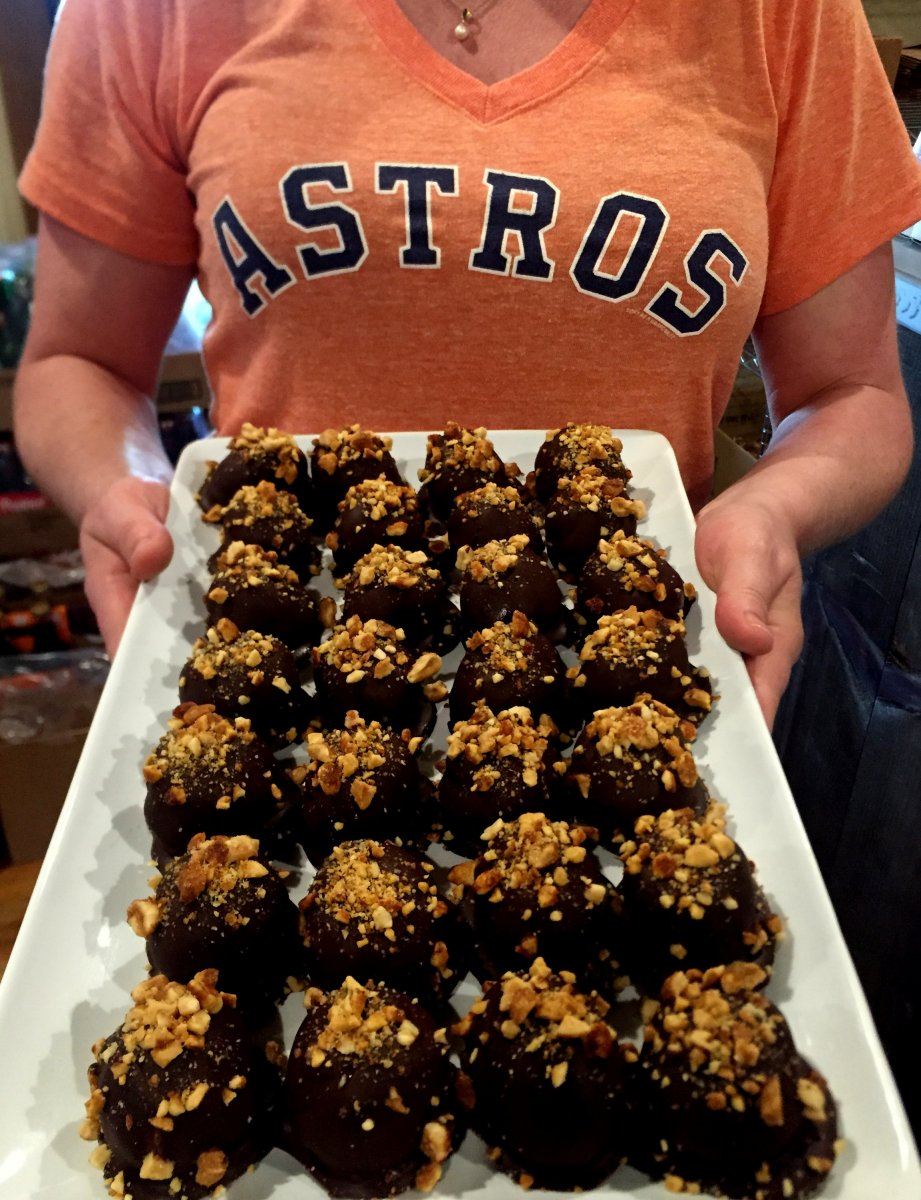 7. Bodacious Bar-B-Q
Longview, Texas' Bodacious Bar-B-Q is actually the second incarnation of the storied restaurant. Opened in 2015 by a former pit master at Stanley's Famous Pit Barbecue, Bodacious Bar-B-Q (Part 2) has earned a reputation for it's unbelievable sausage and its hormone-free brisket.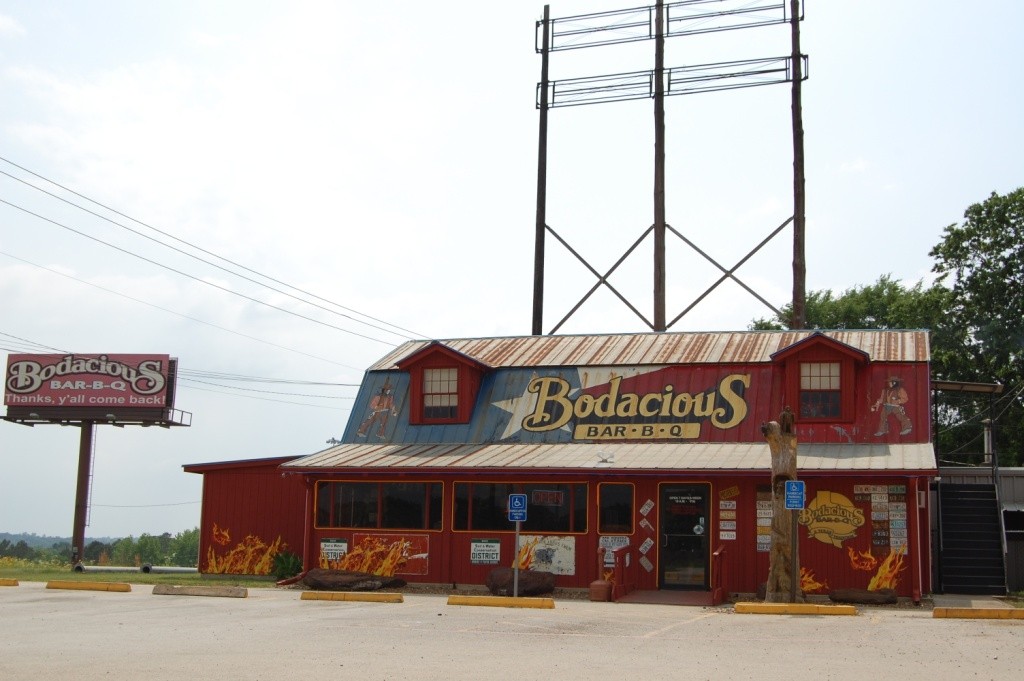 8. Cooper's Old Time Pit Bar-B-Que
Bolstered by its pervasive sense of community and its bang-up pork ribs (a rarity in a state where beef is king), Cooper's Old Time Pit Bar-B-Que has been pleasing fans since 1963. If your tastes lean toward red meat, Cooper's Old Time Pit Bar-B-Que also does a more traditional, but still mouth watering, take on beef ribs, too.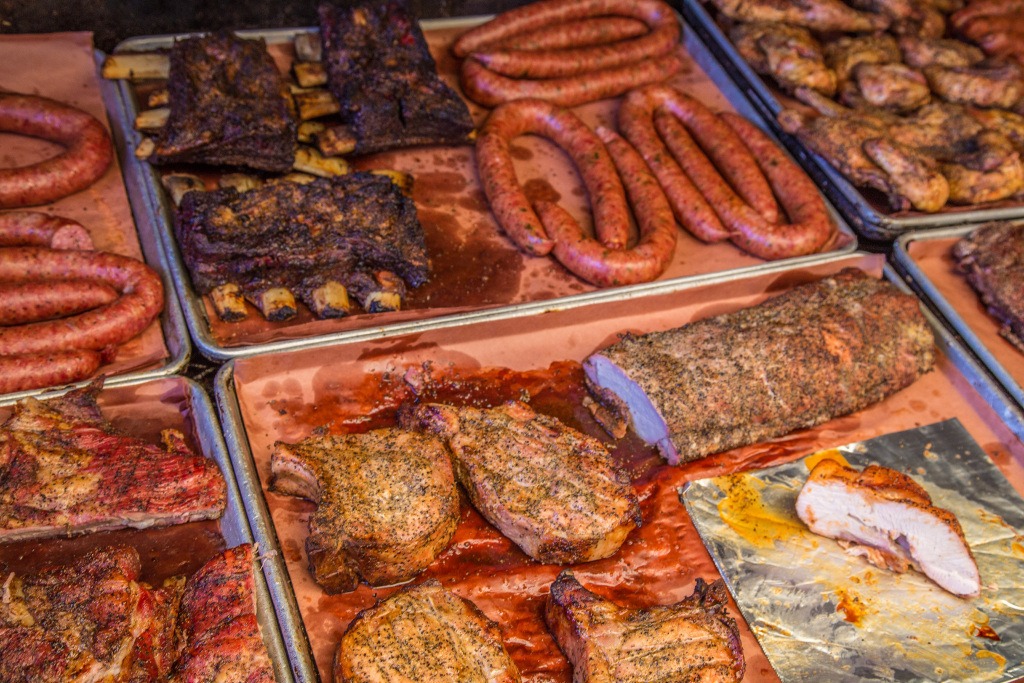 9. Louie Mueller Barbecue
If Texas barbecue has a royal family, it's the Muellers, a BBQ clan that goes back three generations. This highly influential Taylor, Texas barbecue joint is known for its consistently high quality whether you're chowing down on a slab of ribs, some jalapeño sausage, or the place's signature peppered beef brisket.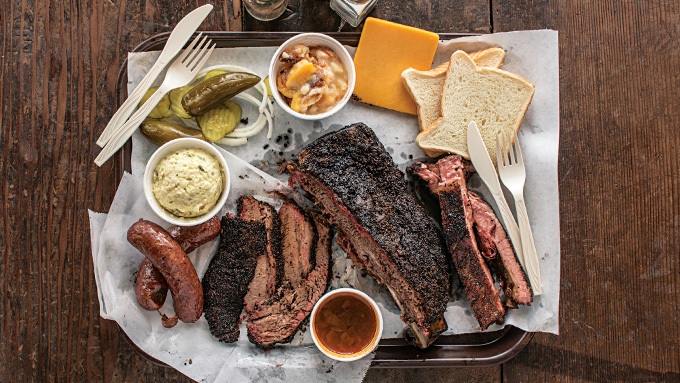 10. Roegels Barbecue Co.
Barbecue academics should make the sojourn to Houston and Roegels Barbecue Co. Russell Roegels, the owner, is a chatter who simply loves to talk barbecue philosophy with anyone interested enough to inquire. Judging from the high quality of the pulled pork and the ribs, it's worth listening when Roegels talks shop, because the man knows what he's talking about.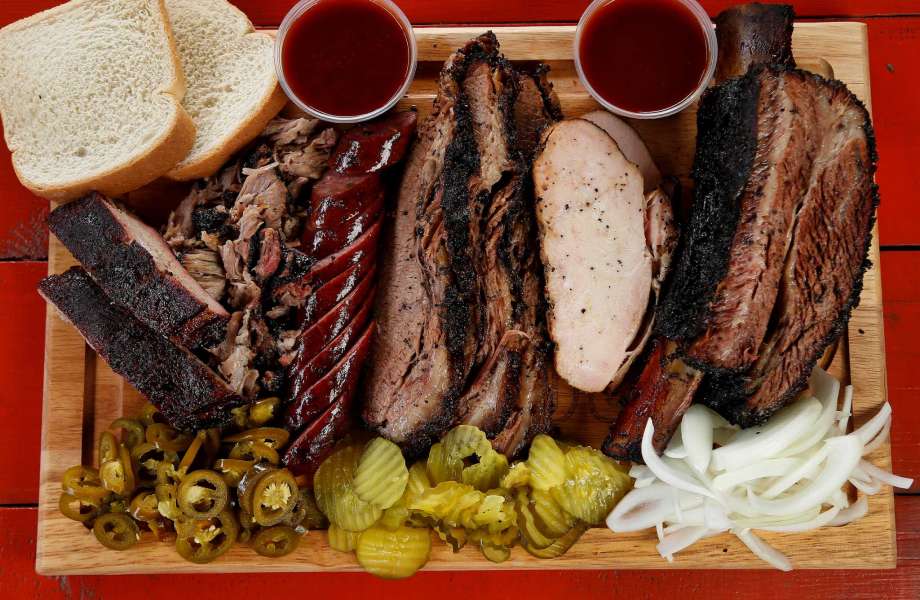 11. The Granary 'Cue and Brew
On the hunt for a barbecue joint with a little attention paid to the decor? Then head to San Antonio's Granary 'Cue and Brew, a proper barbecue restaurant that put as much emphasis on the decoration as they did on the meat. For some of the best ribs and brisket in the city (and some really great home-brewed beer), head to this snazzy little joint in the Pearl District.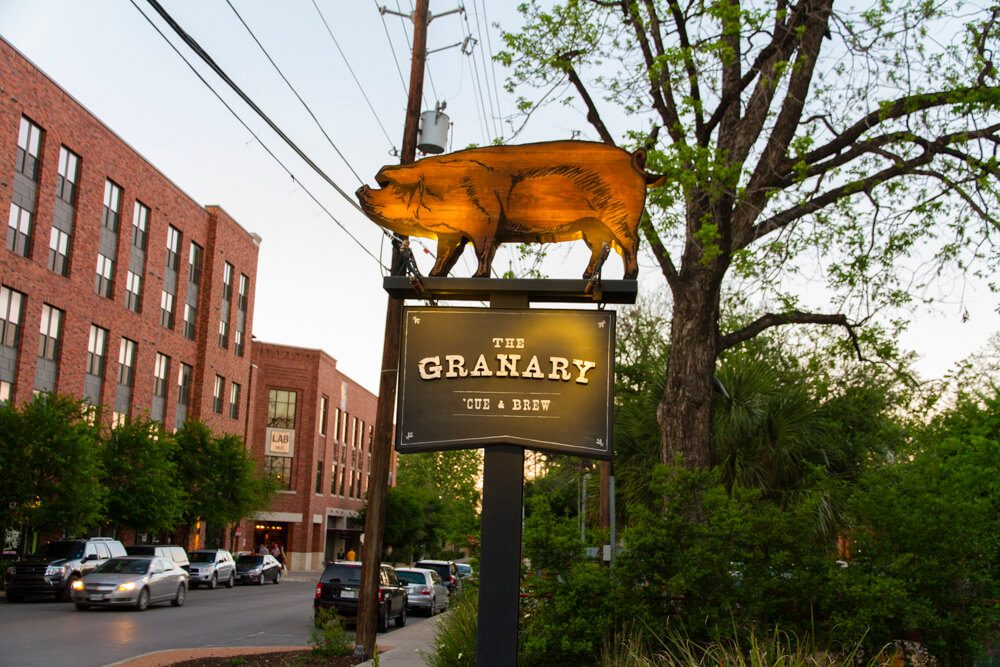 12. Rio Grande Grill BBQ & Tex Mex
Another barbecue joint that combines excellent barbecue with some real world decoration, Rio Grande Grill BBQ & Tex Mex cultivates a unique atmosphere with its vibrant art work and brightly-colored walls. Of course, the place could be run out of a wood shack, and the pulled pork would still be worth the visit to Harlingen, Texas.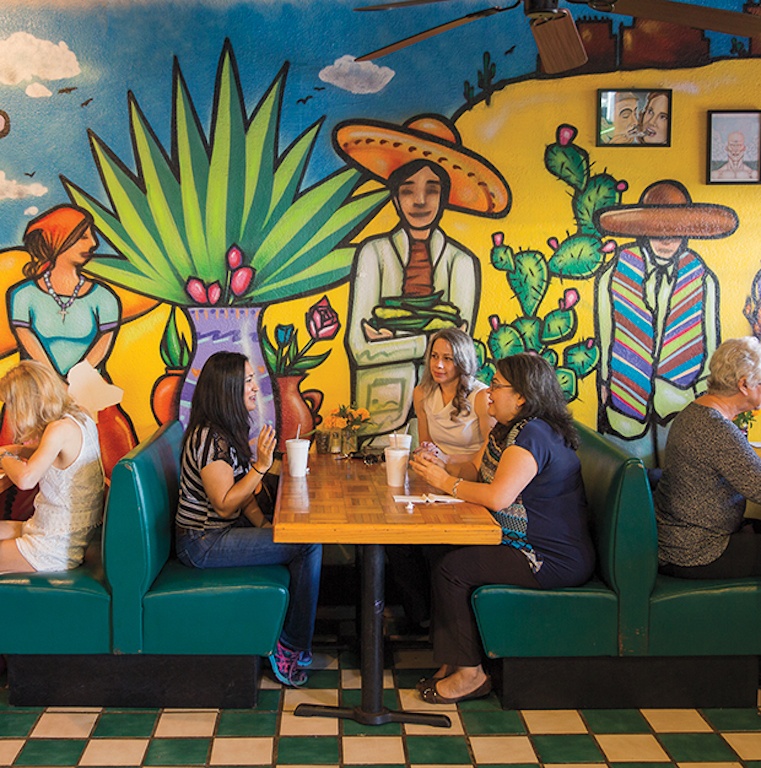 13. Top 5 BBQ
DeSoto, Texas lays its claim to barbecue greatness with Top 5 BBQ, a wonderful barbecue restaurant that has crafted an addictive dry rub that explodes with flavor. Sure, it's in a strip shopping center, but you'll forget all about the building's facade once you're enveloped in the friendly glow of Top 5 BBQ's staff.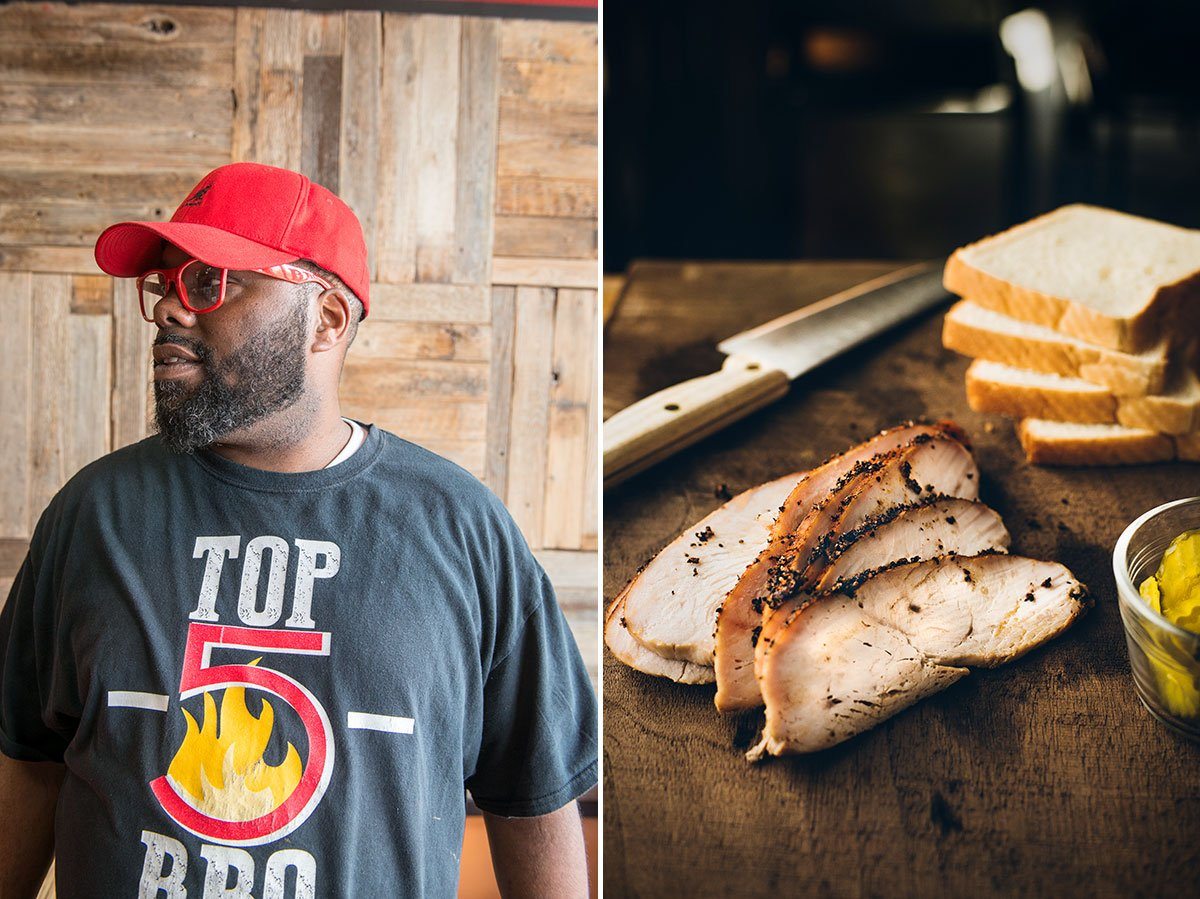 14. Hutchins BBQ
If you're the kind of barbecue eater who likes to have a little input in your meal, head to McKinney, Texas and Hutchins BBQ, where two generations of chefs have cultivated a tradition of their own over the course of nearly 40 years. The meat is cut to order, then cooked over a bed of oak and pecan, yielding a scrumptious bit of meat that's unlike anything else offered in Texas.