If you're looking to awaken your taste buds with rich and healthy comfort food, Portuguese dishes will definitely do the trick. The cuisine from this region is hearty, filling, and made with some of the freshest ingredients from free-range animals and locally grown produce. Here are the top 10 Portuguese dishes every foodie needs to try at least once.
1. Cataplana de Marisco
Originating from the southern region of Algarve, Cataplana de Marisco is a seafood dish made in the traditional copper cookware called a cataplana. Typically served with rice or bread for dipping, this stew is full of an array of prawns, clams, and sausage. Onions, chopped tomatoes, and garlic are also added to the stew to provided some extra hearty flavor.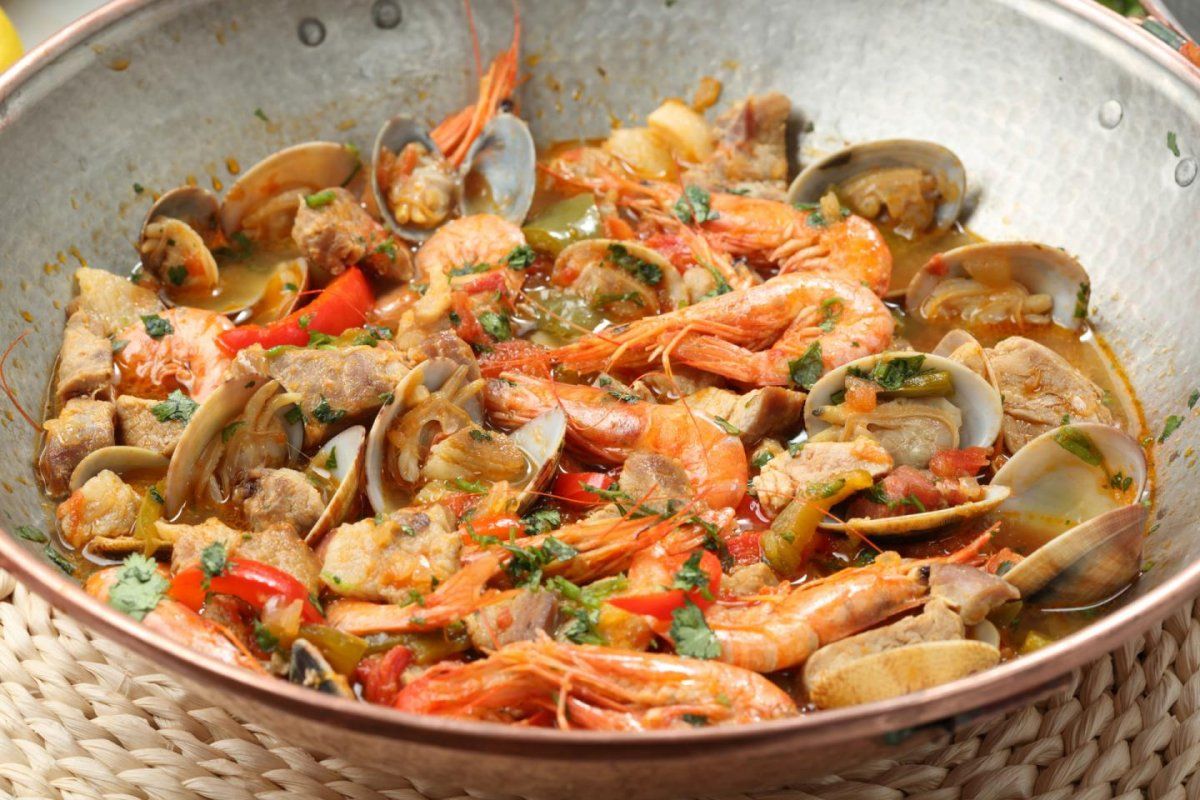 2. Francesinha
Francesinha is a signature dish that's a staple in Portuguese homes and restaurants. It consists of two slices of bread stuffed with various meat, such as ham, steak, sausage, and chorizo. The meat is then smothered in cheese and a tomato-based sauce and usually served with fries.
3. Pastéis de Bacalhau
One of the most popular dishes that you must give a try is Pastéis de Bacalhau. So why is this dish so beloved? Well, to start, it's made with signature ingredients found in most Portuguese dishes; and it includes a crispy, deep-fried codfish that's crunchy on the outside and fluffy on the inside. These small deep-fried cakes are typically served alongside salad or rice.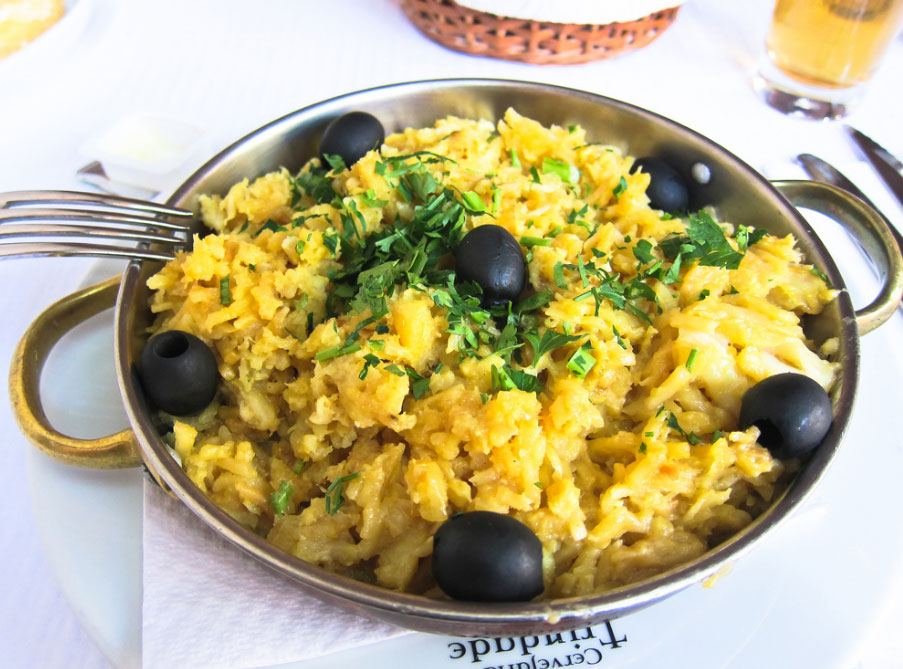 4. Caldo Verde
The Portuguese were making dishes with kale before the veggie became the "it" food for health junkies. This green soup is the national soup of the country, and other ingredients include sausage, potatoes, and onions. It may look like something you'd order as an appetizer, but Caldo Verde is the complete opposite of light fare. To the Portuguese, this soup is considered filling comfort food.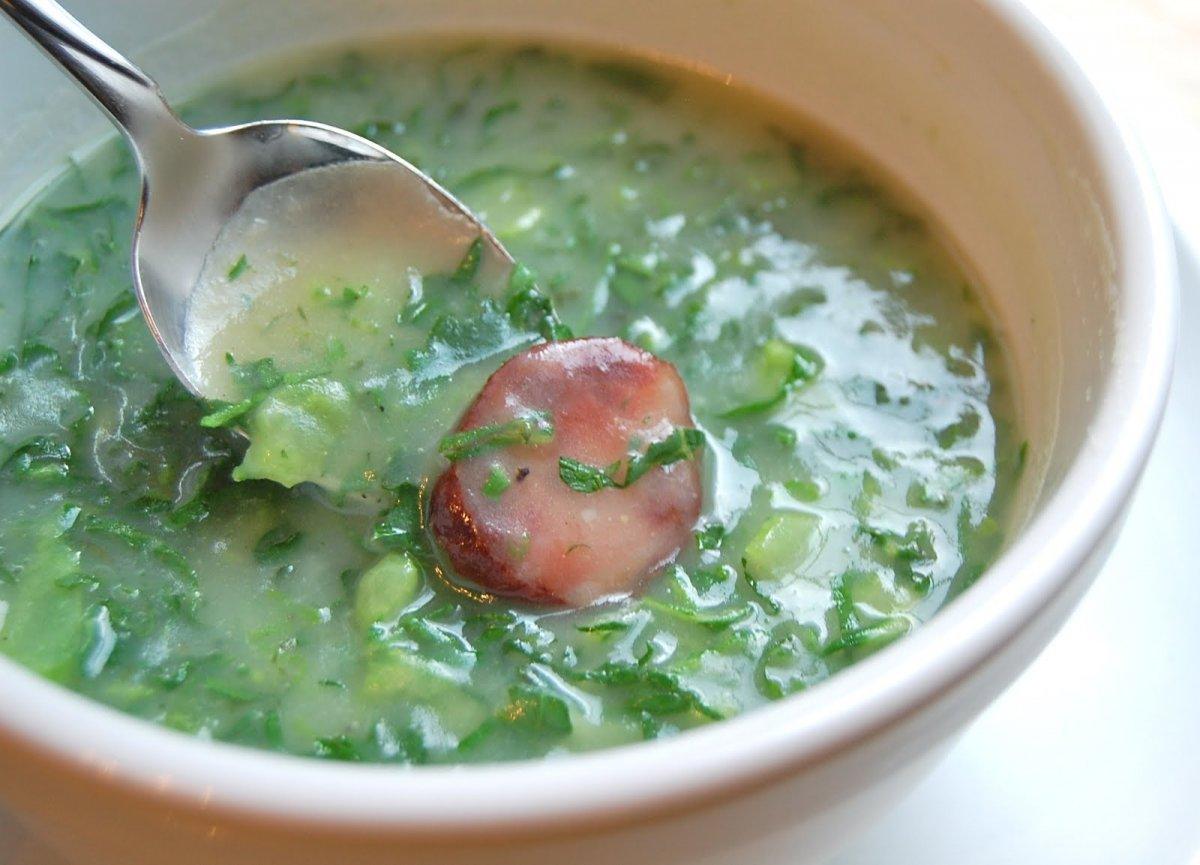 5. Arroz de Pato
For a one pot meal that will have you craving seconds and thirds, Arroz de Pato is the answer. The main ingredients are rice, chorizo, and duck; and yellow onions, leeks, celery, garlic, parsley, and bay leaves can be added to the broth to create this rich dish. Before being served, the dish is baked in the oven for a few minutes to provide a crispy texture to the meat.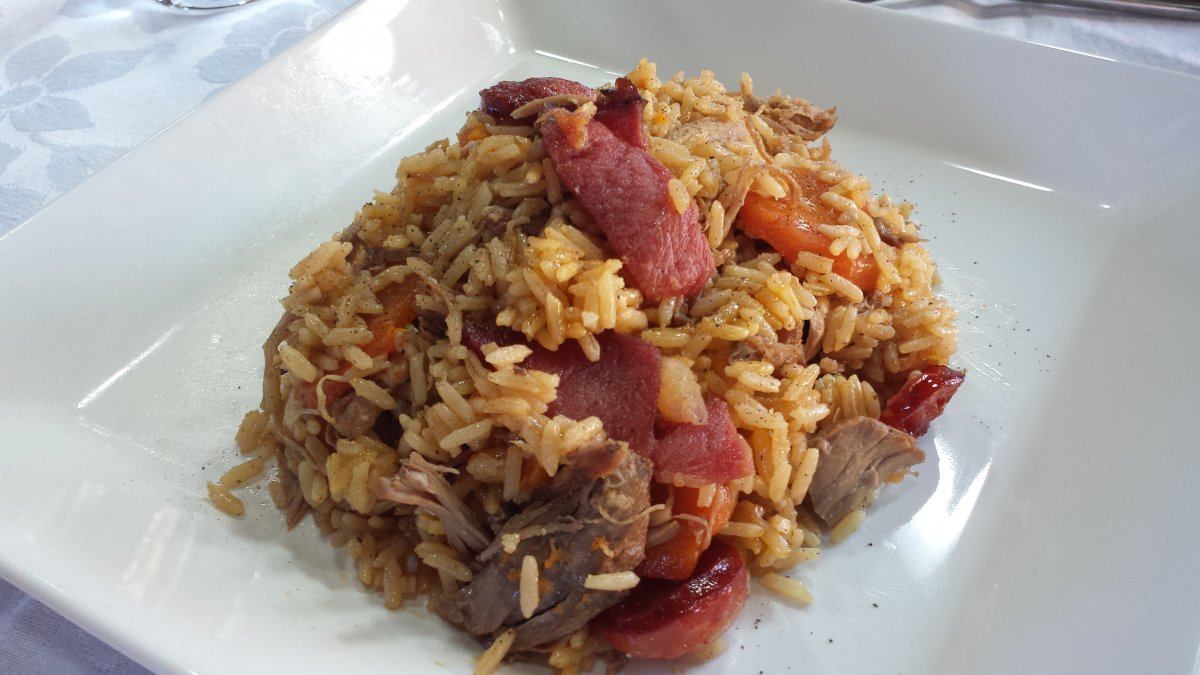 6. Pastel de Nata
This egg tart is the perfect pastry to enjoy with your morning cup of coffee. It's one of the most popular desserts in Portugal because people just can't resist these light and flaky custard cups. It's small enough to fit right in the palm of your hand, so it's easy to get lost in the delicious taste and devour a few of them before you even realize it!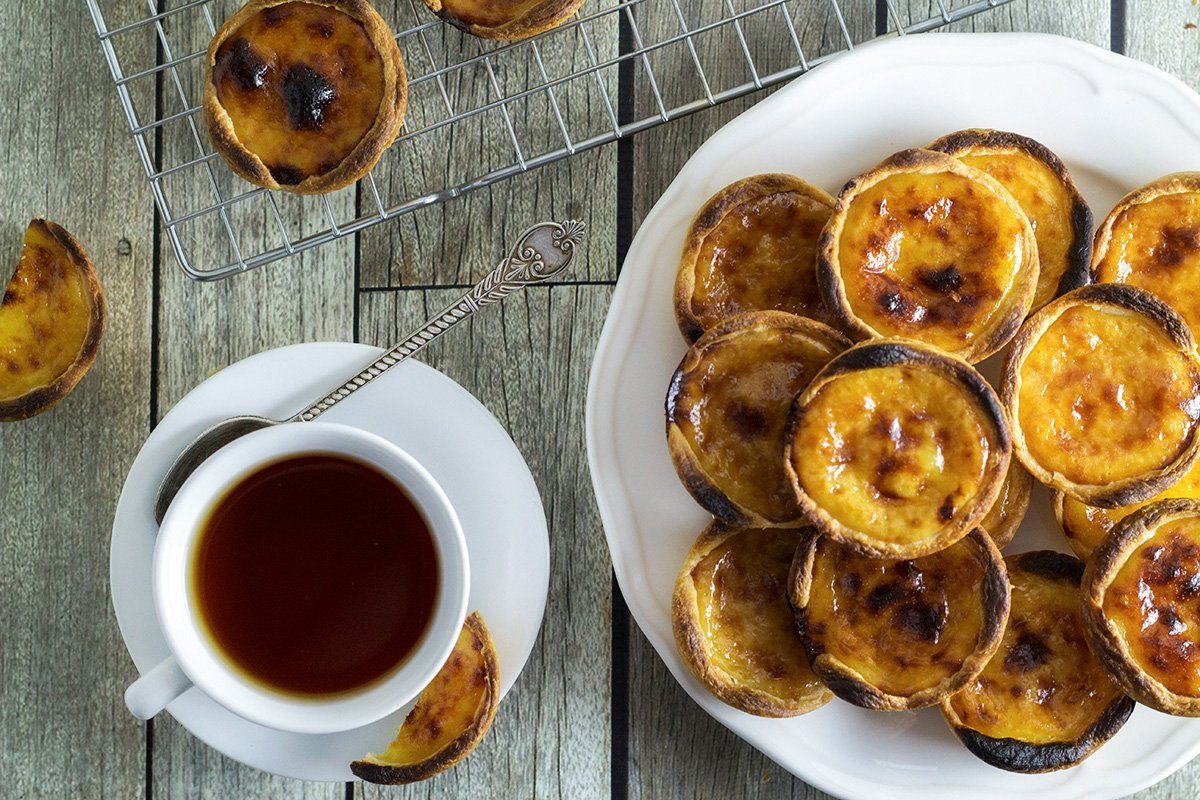 7. Porco Preto com Molho de Alho
To retrieve the ham for this traditional dish, chefs source free-range black pigs from the southern region of Alentejo. Once the dish is prepared, you'll fall in love with the smoky flavor of the ham and the flavorful garlic sauce. There are different versions of Porco Preto available, and you really can't go wrong with whichever variation of this traditional dish you try.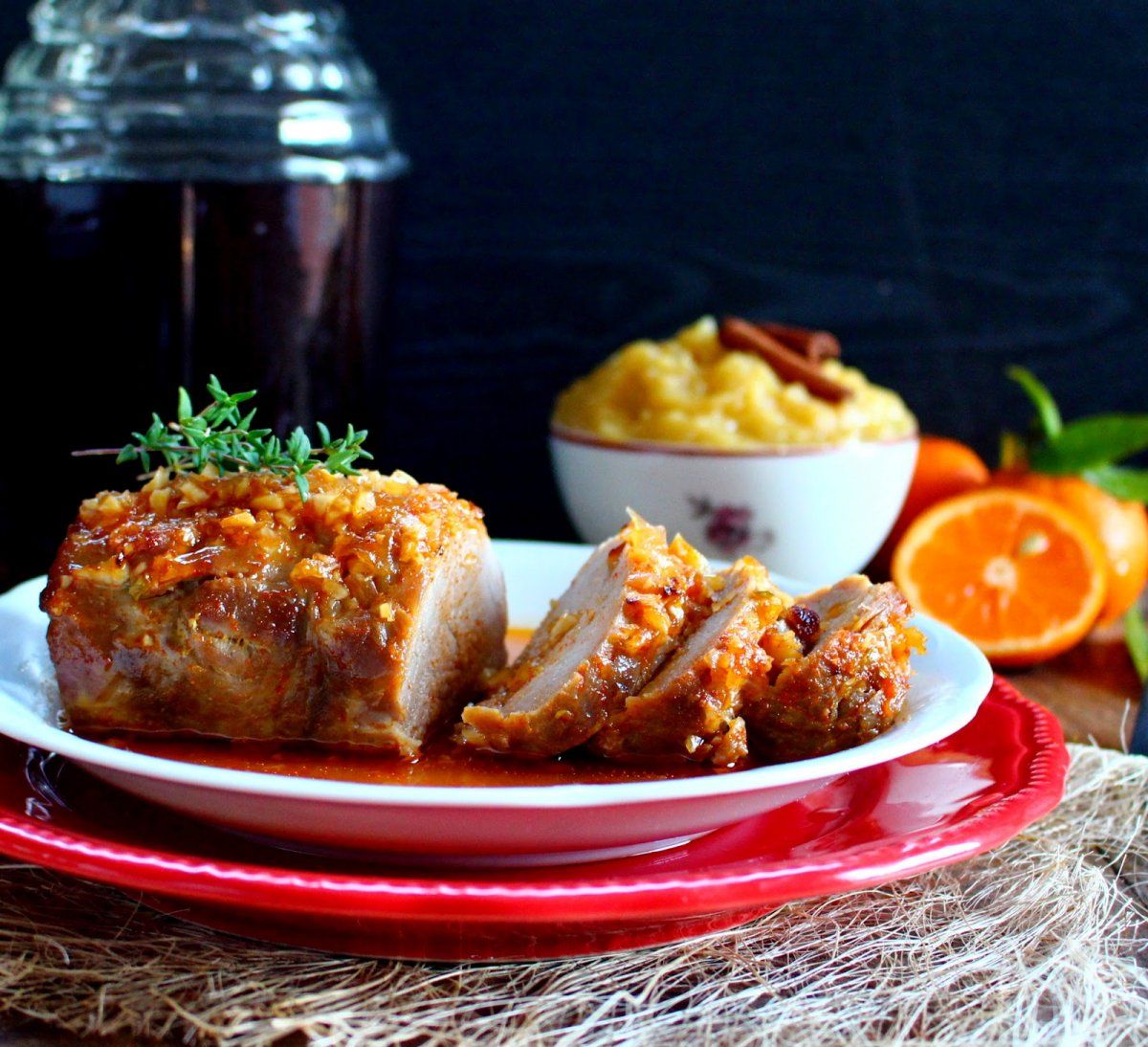 8. Posta Mirandesa
Sink your teeth into Portugal's version of a hearty steak: the Posta Mirandesa. The cut of veal comes straight from central Portugal, and it's a large portion size to ensure you'll be nice and full after you finish your meal. Just like most meals on our list, this dish is made with only quality meat from animals that were feed with all-natural food and raised on free-range farms.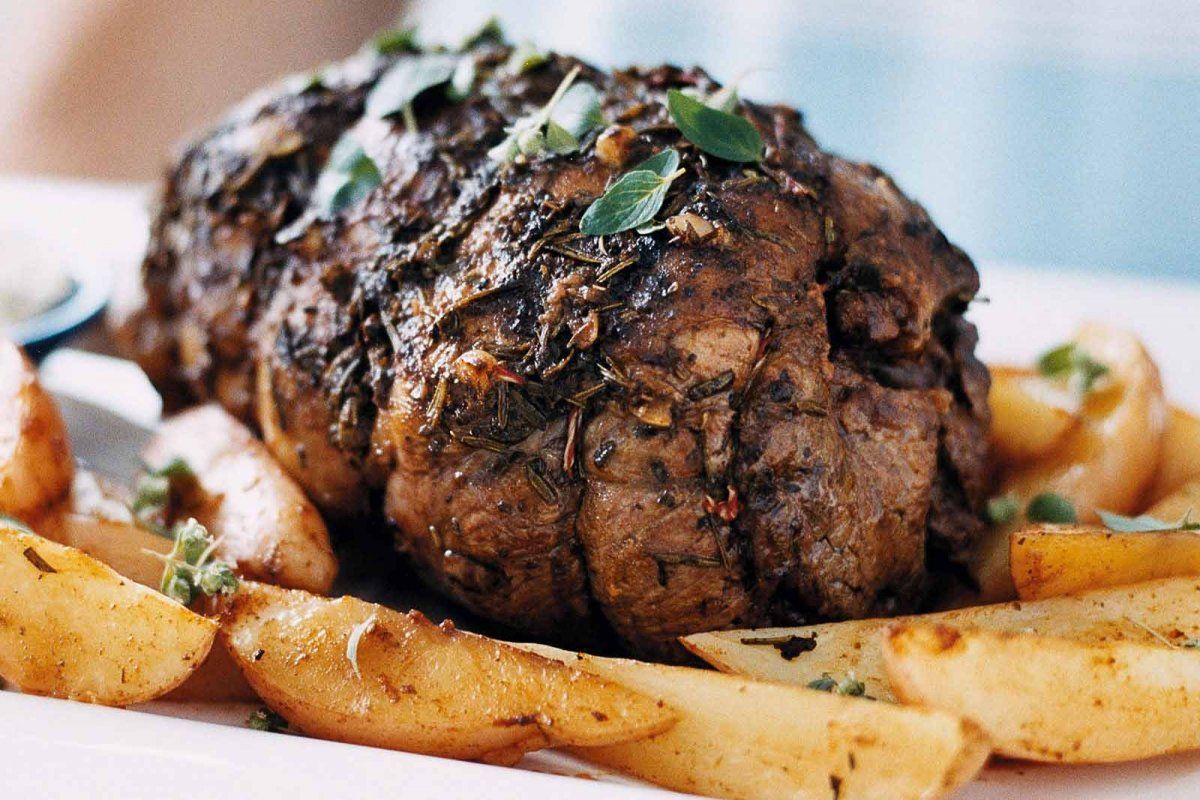 9. Caldeirada de Enguias
Fresh eel captured on the beaches of Aveiro are used to make Caldeirada de Enguias. The seafood can be prepared in multiple ways, but you'll usually see the eel fried or stewed in a soup alongside bell peppers and seasoned with saffron.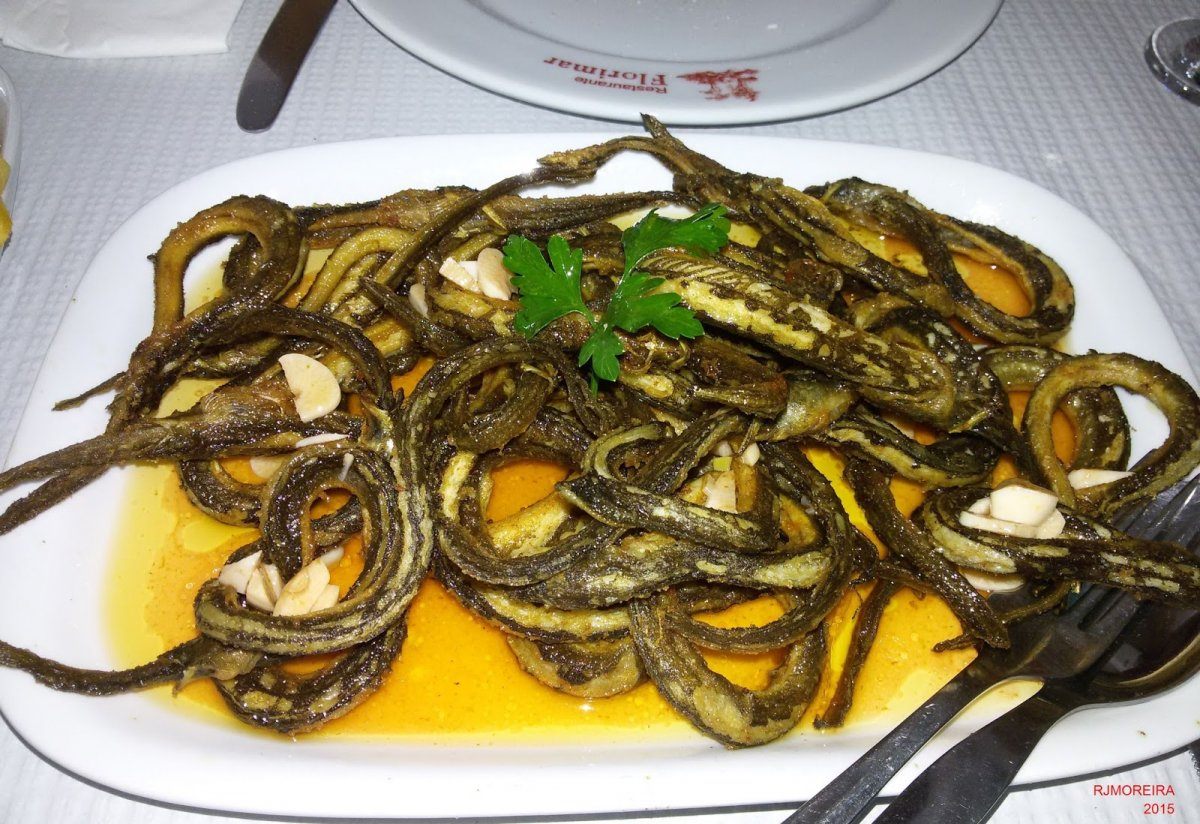 10. Alheira de Mirandela
This sausage is associated with the city of Mirandela – a waterfront town in northeast Portugal. Typically made of pork, the sausage is smoked and traditionally served with boiled vegetables. In recent years, the Portuguese have started combining the dish with a fried egg, chips, or fries. It's another extremely popular dish that can be found in almost every Portuguese restaurant you'll visit. And best of all, it's usually one of the cheapest items on the menu.