Although Russia is not widely known for its great cuisine, visitors to this enormous country should make every effort to explore its culinary offerings. Thanks to its rich history and numerous different cultures, Russian cuisine is actually among the most diverse in the world. From caviar and blinis to internationally known staples such as stroganoff, here are ten foods to try on a trip to Russia.
1. Borscht
Although of Ukrainian origin, borscht has become ubiquitous throughout Russia and much of Eastern Europe. A hearty beetroot soup, Russian varieties are often served with fresh dill and sour cream. Many other ingredients may also be present, such as pork, cabbage, celeriac or tomato. You may also encounter the pink cold borsch, particularly during the summer months.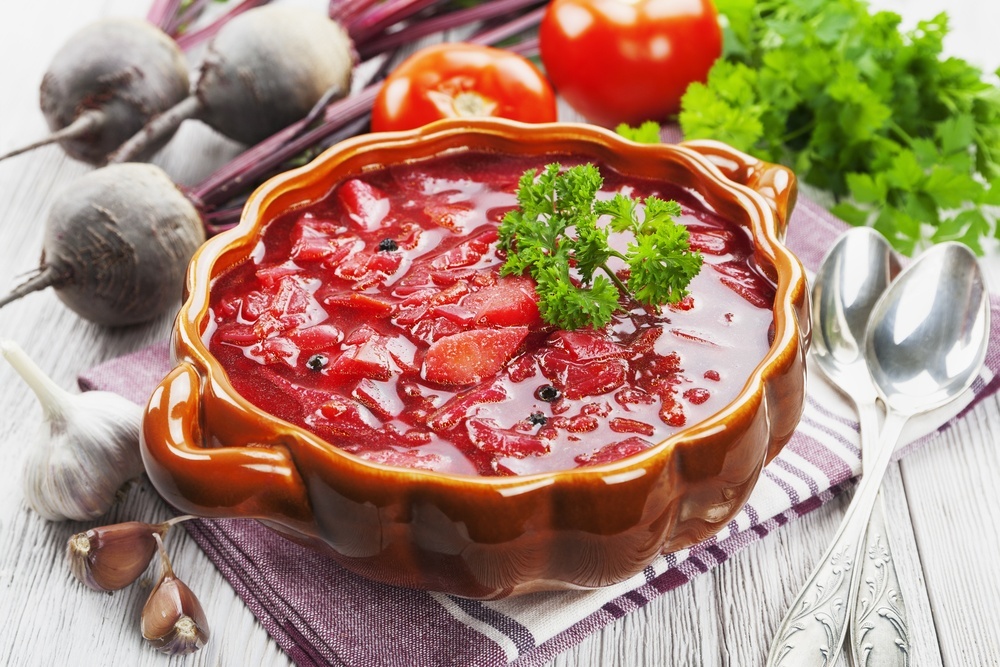 2. Solyanka
A spicy, heavy and delicious soup to help warm you up during those cold Russian winters, solyanka is found all over Russia and Eastern Europe. There are three distinct types based on either mushrooms, meat or fish. Served hot, you'll find solyanka on menus in almost any traditional Russian eatery, with the meat-based variety being the most common in Moscow.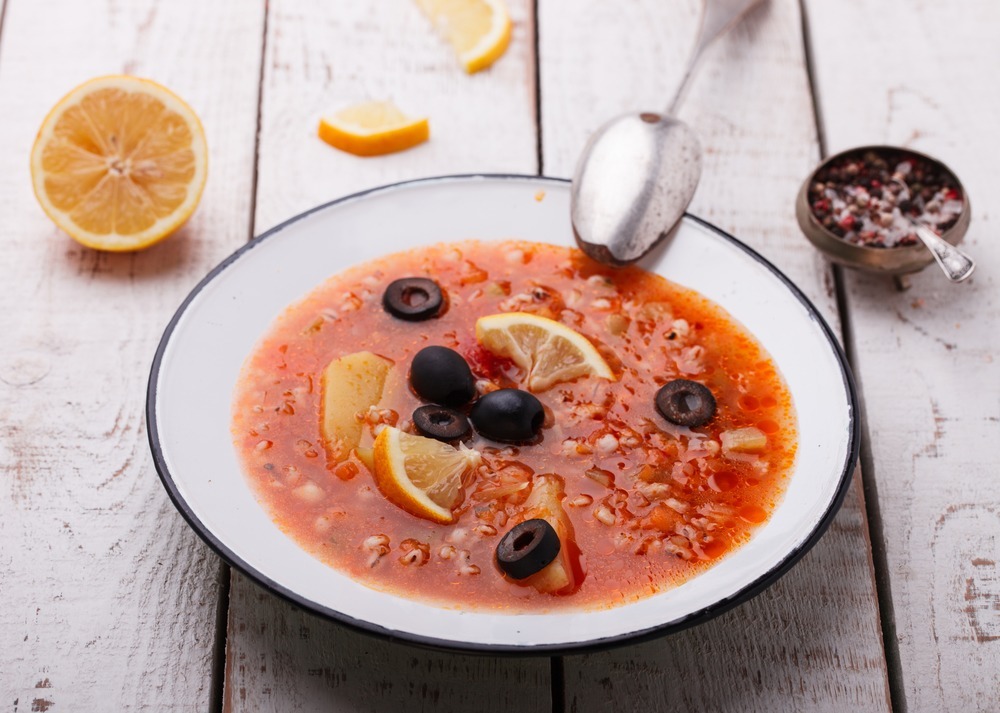 3. Caviar
Although the Russian love affair with caviar is well known, it is considered an extremely expensive delicacy in most places outside the country. Traditional Russian caviar comes from wild sturgeon from the Black Sea or the Caspian, with the most costly coming from the latter. Caviar is often served as a spread with blinis or bread, and while these salty pearls are an acquired taste, it's definitely one of the foods to try on a trip to Russia.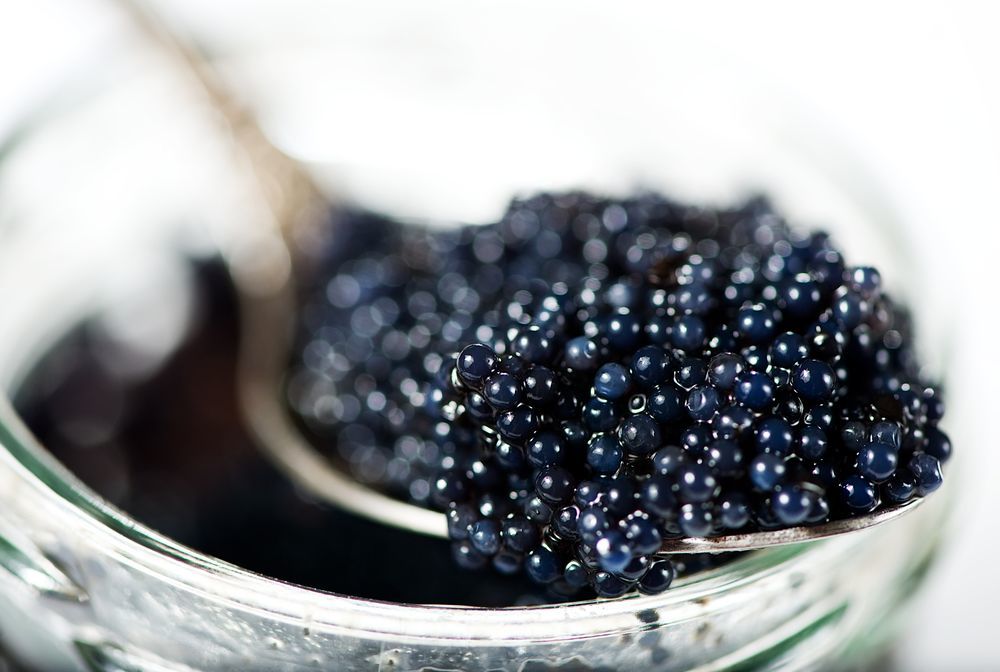 4. Stroganoff
This hearty Russian classic, which originated in the 1950s, has since become famous around the world. A stew consisting of sautéed beef, mushrooms, onions and sour cream, it has lots of variations. It is usually served with rice but it may also be accompanied by egg noodles. Traditional varieties tend to contain lean strips of beef, lightly floured and sautéed in bullion and mustard.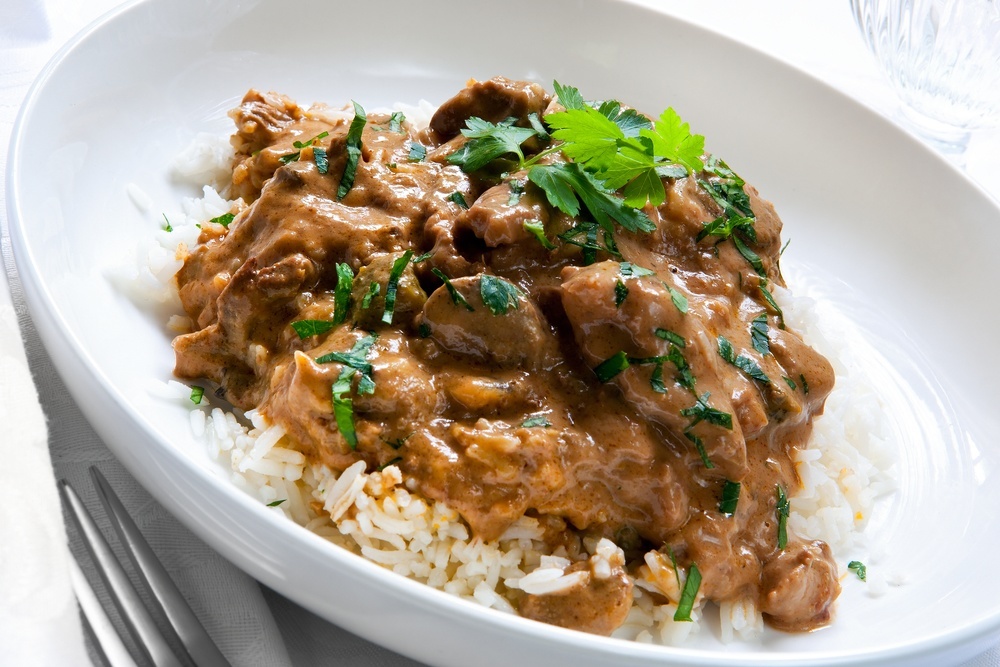 5. Pirogi
Pirog basically means 'pie', and is a popular Russian and Eastern European snack, dessert or side dish. They are essentially doughy dumplings stuffed with either a sweet or savory filling. Sweet varieties may contain cottage cheese, apples, plums, berries or even honey. Savory pirogi may contain potato, cabbage, mushrooms or rice. Pirogi are traditionally served with certain types of borsch.
6. Tula Gingerbread
Hailing from the industrial city of Tula, some 120 miles south of Moscow, Tula gingerbread has become one of Russia's most famous sweet snacks. The gingerbread usually features imprinted images or captions. They're almost more famous for their appearance than their taste. They sometimes contain jam or condensed milk, although traditional varieties contain honey.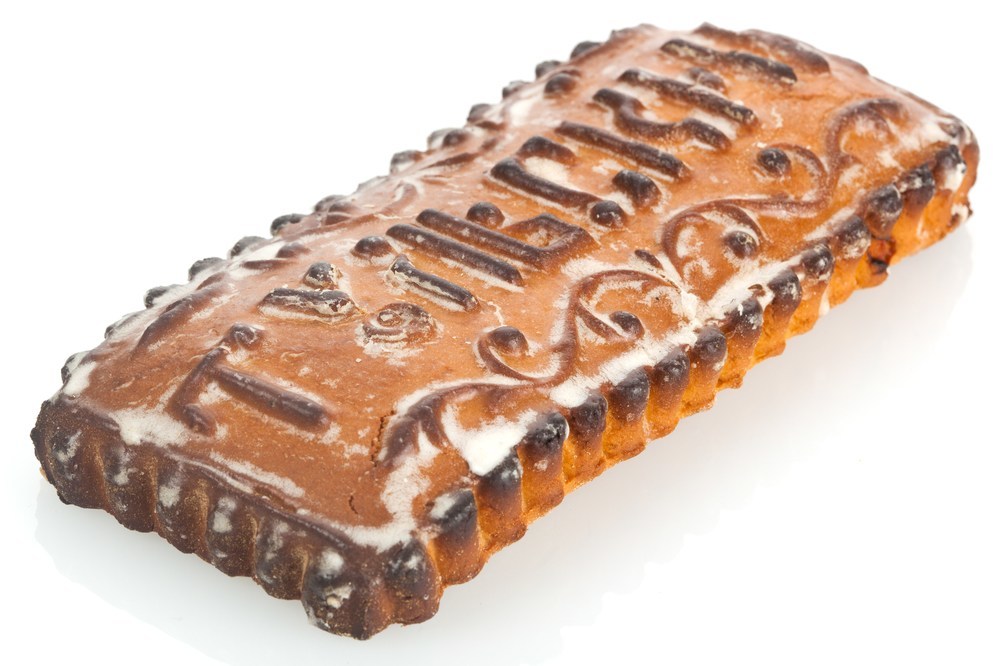 7. Shashlik
It's hard to say where shashlik really originated from, since it is now ubiquitous all over Russia and its neighboring countries. Often cooked outdoors on a grill, this simple but tasty skewered meat dish is traditionally made from lamb, although pork and beef are now more common. You'll often find it served as a fast food from street vendors around Russia.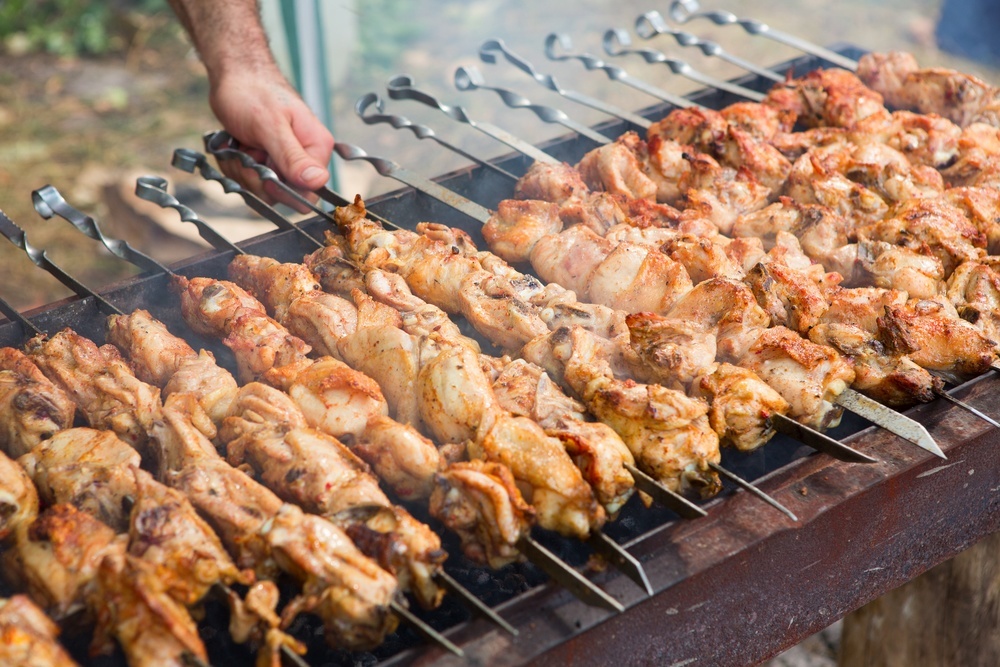 8. Blinis
Blinis are thin crepe-like pancakes often served with caviar, but they come in many different varieties. The batter may contain apples or raisins or, in the case of savory varieties, potato. Being a highly versatile snack, side dish, dessert or even a main course, you'll find blinis filled with everything from cottage cheese to ground meat. You'll have no trouble finding all shapes, sizes and assortments of blinis on the menu when in Russia.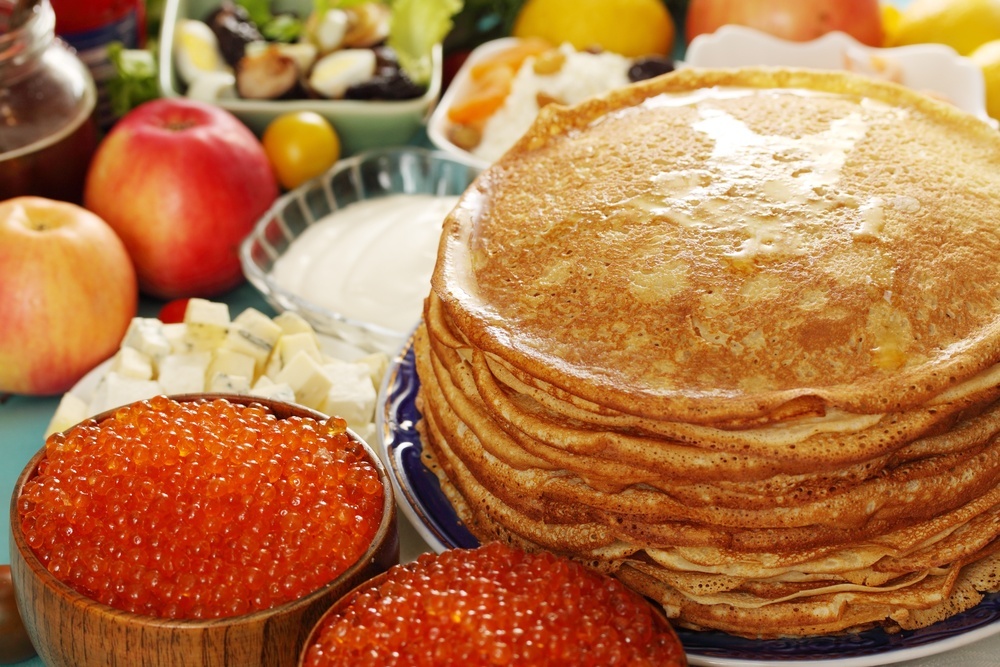 9. Herring Salad
A layered salad common all over Russia, herring salad contains diced and salted herring covered with layers of vegetables. The most common ingredients are potatoes, beetroots and carrots accompanied by a mix of raw onions and mayonnaise. Herring salad is commonly served as part of the traditional Russian New Year and Christmas feasts.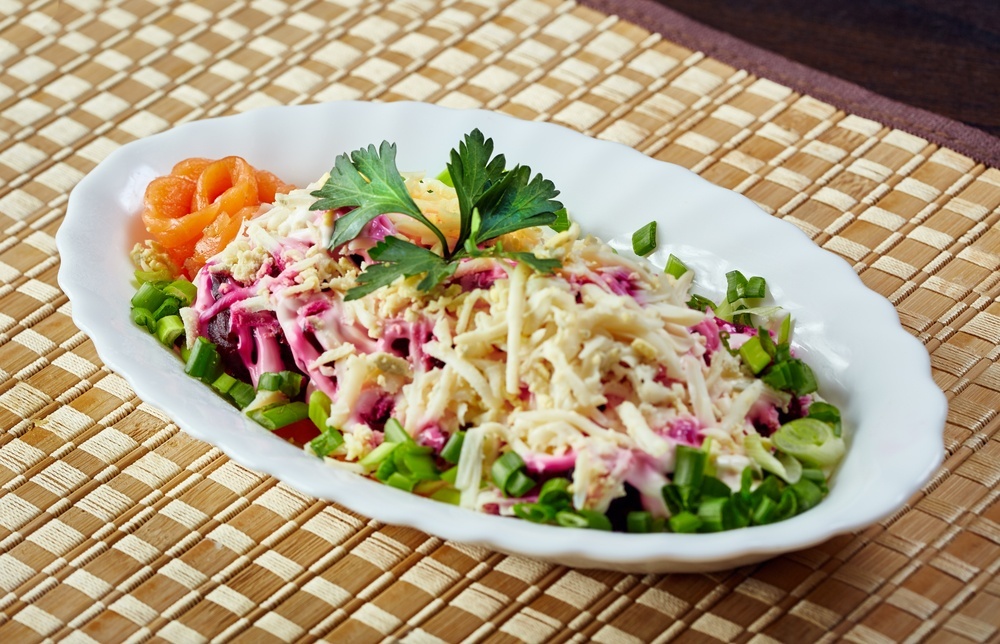 10. Olivier Salad
Also commonly served during festive occasions or as a side dish, Olivier salad has become popular all over the world. A traditional Russian salad, it consists of diced vegetables, such as potatoes, carrots, celeriac and pickles, mixed with mayonnaise and eggs. A few varieties even come with some meat, such as smoked duck or veal.