London's Heathrow Airport is one of the busiest international airports on the planet. With all those hungry passengers filtering through day and night, it's not surprising that this transportation hub is brimming with restaurants and cafes that cater to a wide range of travelers' tastes. Sure, there are plenty of familiar fast food options. But sometimes you want a better dining experience, whether to please the palate or just to kill time. If you're catching a flight, picking someone up at the airport or returning to the UK after a trip, here are 10 of the best places to grab a bite in Heathrow.
1. Cafe Rouge
Catching a flight to France by chance? Get in the bon voyage mood by dining at Café Rouge on the Departures level in Terminal Four. This Parisian-styled eatery offers delectable meals like steak frites and duck confit. You can also enjoy lighter fare by ordering a fresh baguette and a dish of olives before your flight. If you're meeting someone at the airport, stop in for a cocktail and relax in the French-inspired setting. It's located before security, so even non-travelers can pop in.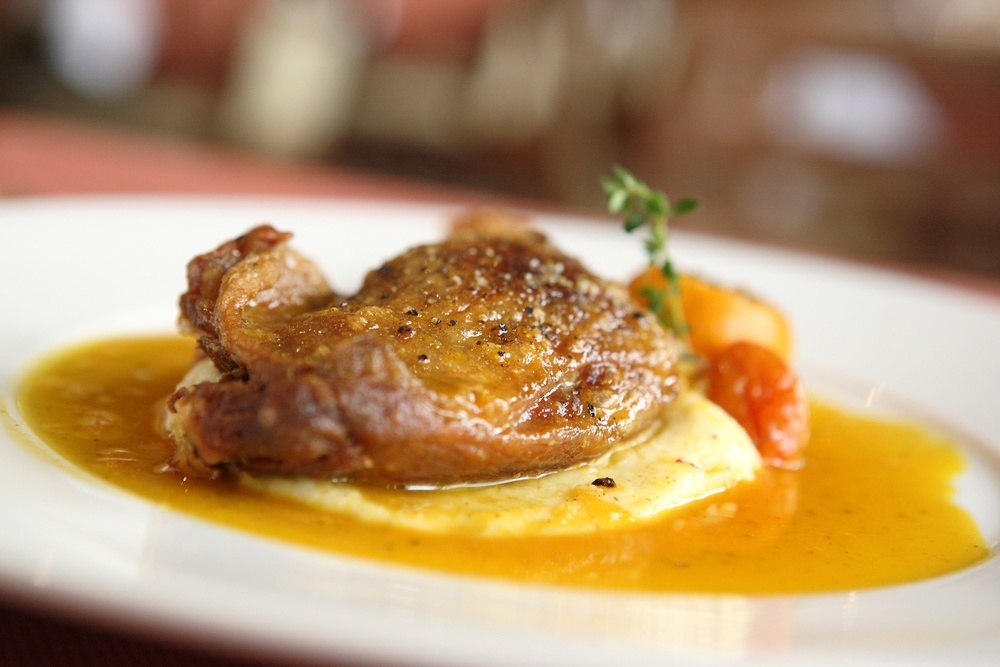 2. Caviar House & Prunier Seafood Bar
If you fly globally on a frequent basis, you might already be familiar with the sleek stylings of the Caviar House & Pruinier Seafood Bar – they're popular all over the world. You can eat at the bar or grab a takeout box. The popular Balik Salmon is always a great choice when dining at the Seafood Bar, but you'll find plenty of delicious offerings ranging from Osetra caviar to gourmet seafood platters, along with a decent selection of wines. The food is simple yet classic, and there are even some good breakfast items if that's what time zone your tummy is on. There are locations through security in Terminals 2, 3, 4 and 5.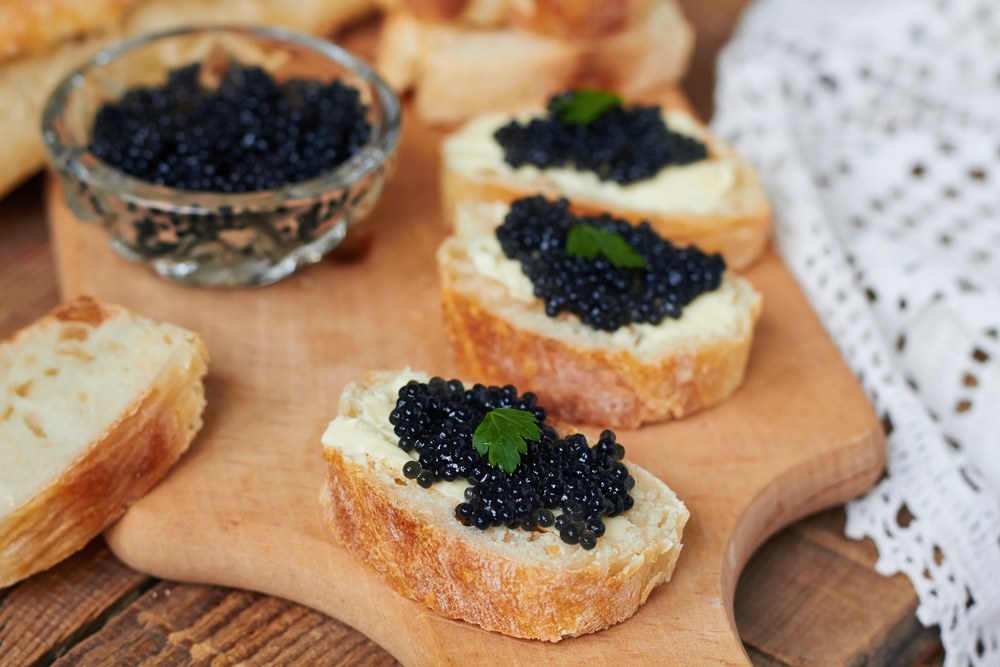 3. Giraffe
Giraffe is a delightful chain eatery that is bound to please people of all ages with its globally inspired cuisine. Children will love the giraffes that welcome them to the restaurant as well as the kid-friendly menu items like pancakes with bananas and blueberries and the mouthwatering Nachos Rancheros. Adults will enjoy the menu too, with delicious offerings like Chili King Prawn Linguini and Harissa Grilled Chicken. There are lots of healthy and vegetarian options as well, including yummy smoothies that customers rave about. There's a Giraffe located in Terminals 5, from where you can plane spot through the window while you're getting your fill.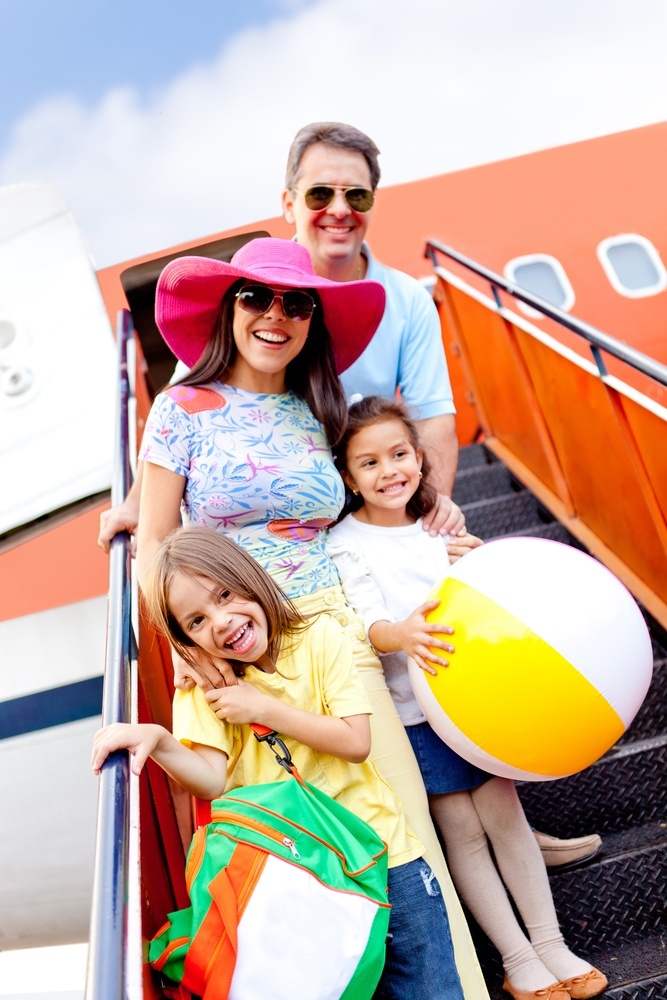 4. Pret A Manger
For real food with no additives, Pret A Manger is a popular grab-and-go venue, with a few seats on the side if you want to sit down. This affordable eatery has been serving amazingly good sandwiches, salads, wraps and organic coffee since it opened in 1986. The menu is short and sweet, but all ingredients are fresh and natural. If you're in a rush but want to enjoy something healthy and delicious to take on board, try the Scottish smoked salmon sandwich or the classic ham and egg baguette. You'll find Pret A Manger in Terminals 1, 3 and 5.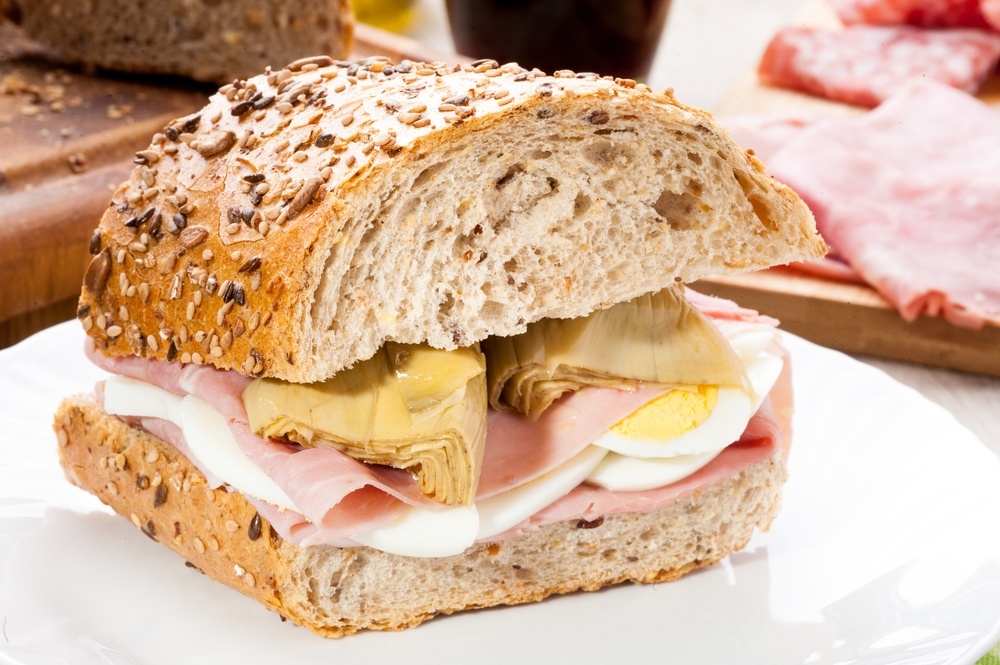 5. The Crown Rivers
For pub fare that will make your mouth water, head to The Crown Rivers where you can order everything from club sandwiches to salmon filet. Although there are plenty of decidedly British offerings on the menu, there are some popular international dishes like Thai green chicken curry and American-style burgers. There's definitely something for every taste on the menu and the atmosphere is perfectly comfortable too.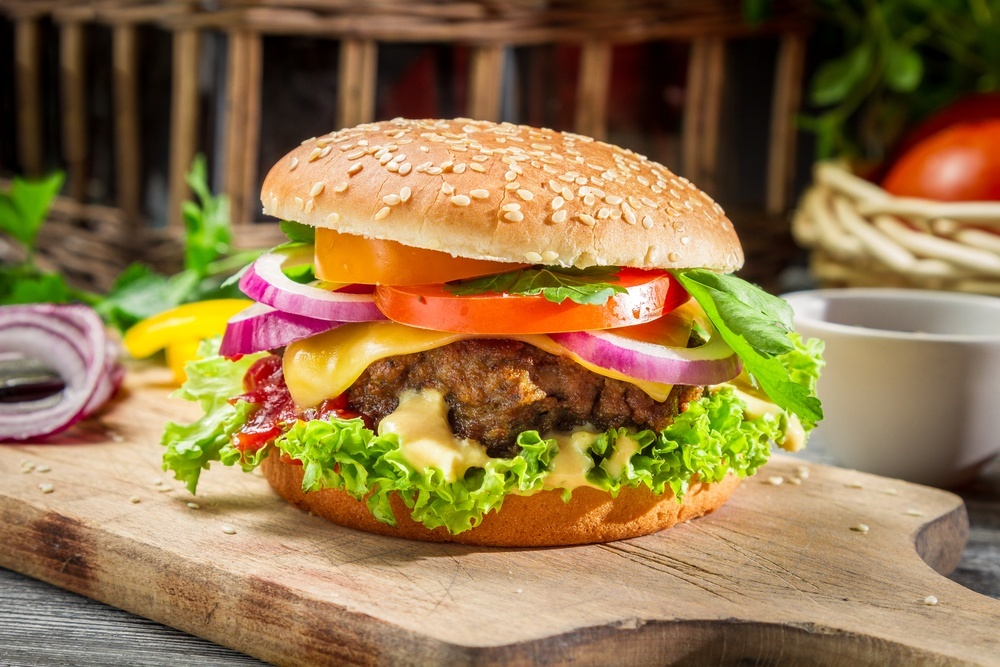 6. The Flying Chariot
This casual bar and restaurant has an aerospace theme, so you can dine with a side of Heathrow history. It's a family-friendly venue that takes up two floors. Both children and adults will be mesmerized at the "observation deck" views of the runways while dining here. It features breakfast, lunch, and dinner options. Enjoy pasta, paninis, salads, burgers and more when you dine at this airport restaurant. Located prior to security in Terminal 2, it's one of the fun places to grab a bite in Heathrow whether you're flying or not.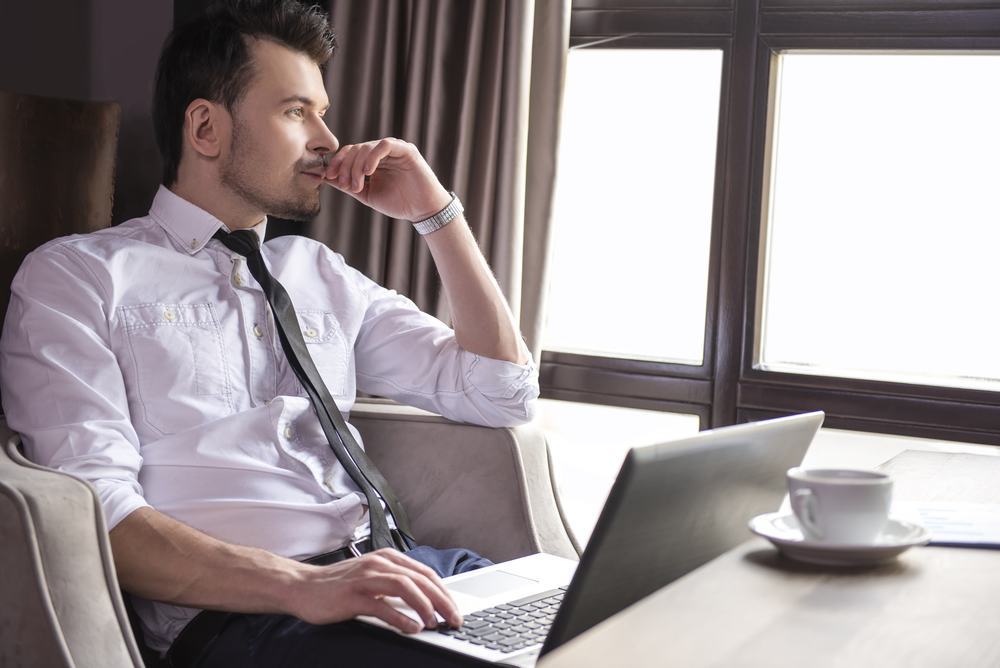 7. The Five Tuns
If you want to enjoy a great gastropub experience, visit The Five Tuns for its great selection of food that ranges from breakfast to dinner items. Enjoy a quintessential British breakfast complete with grilled kippers, smoked salmon and poached eggs. If you're dining here for lunch or dinner, the Croque Monsieur, Lancashire lamb and Tandori Chicken are popular selections. There's also a range of bar snacks like scotch eggs and sausage rolls, plus good ales and wines to wash them down with. You'll find it landside (ie: before security) in Terminal 5.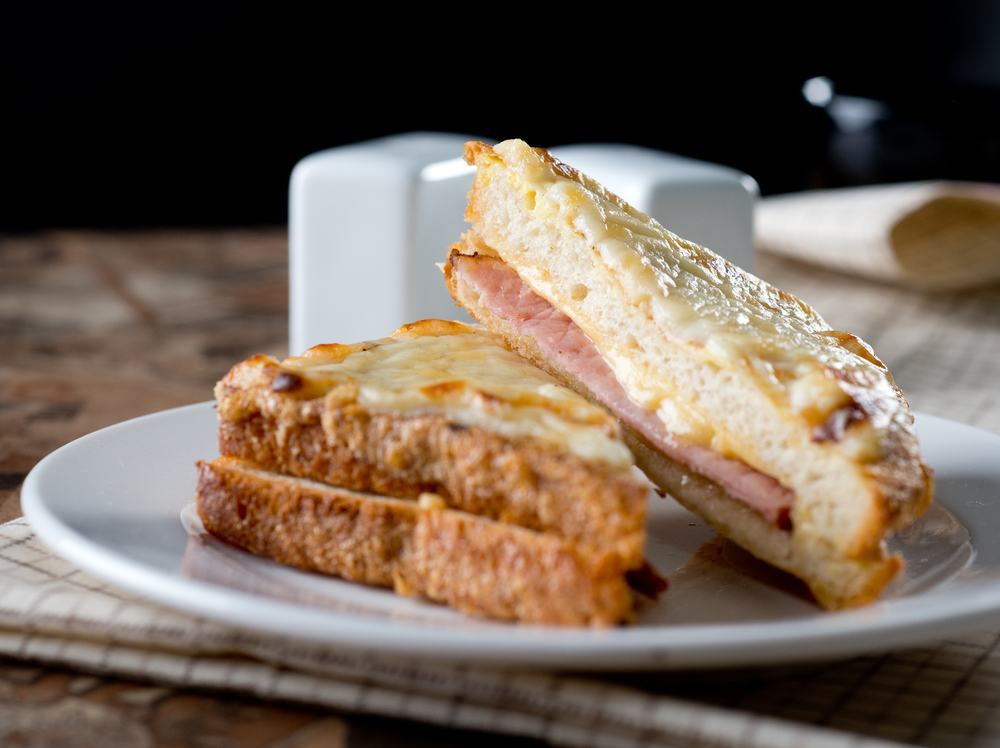 8. The Perfectionists' Café
This café makes no bones about its reliable perfectionism. For a perfect meal before or after a flight, this Terminal 2 eatery offers tasty comfort food for everyone in your party. Enjoy favorites like pizza made in a wood-burning oven or a full English breakfast with all the fixings. The café features deli favorites like cheese platters and Iberico ham and grill offerings like Hereford rib-eye and burgers. If you're in the mood for classic fish & chips, the Perfectionists' Café has that too. Save room for dessert from their nitro ice cream parlor.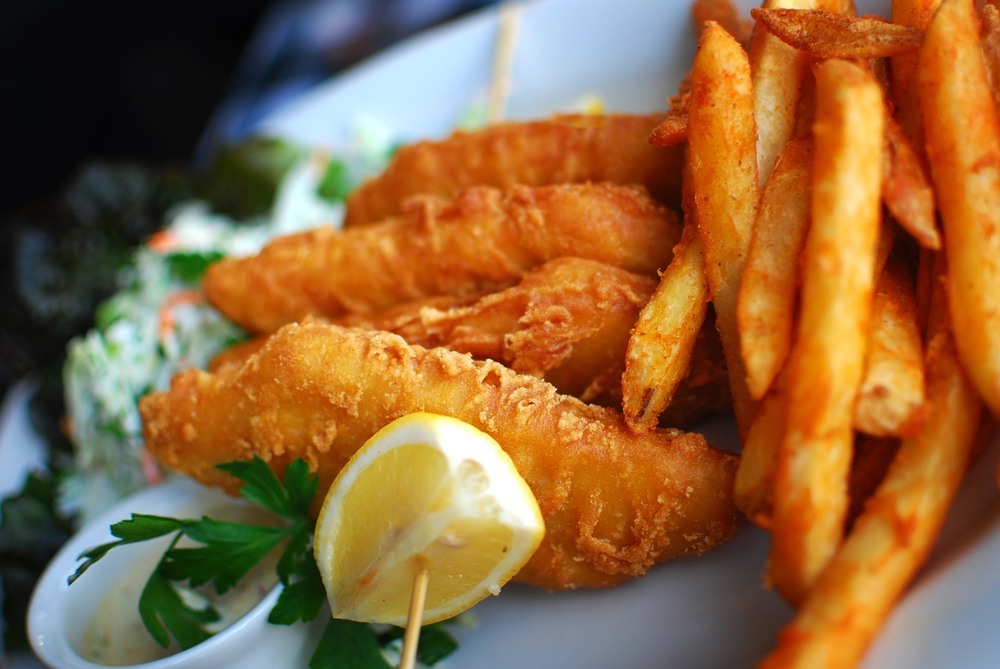 9. The Skylark
With its wide selection of beers, the laid-back Skylark is popular with travelers who want to enjoy a cozy drink before or after their flight. Its world ales and ciders are worth setting aside some time for when you're in Terminal 1. The food menu is also impressive. You can enjoy light fare like homemade soup and salad along with toasty paninis, pub classics and pasta dishes. If you're craving a burger and Guinness, this is the place to enjoy it.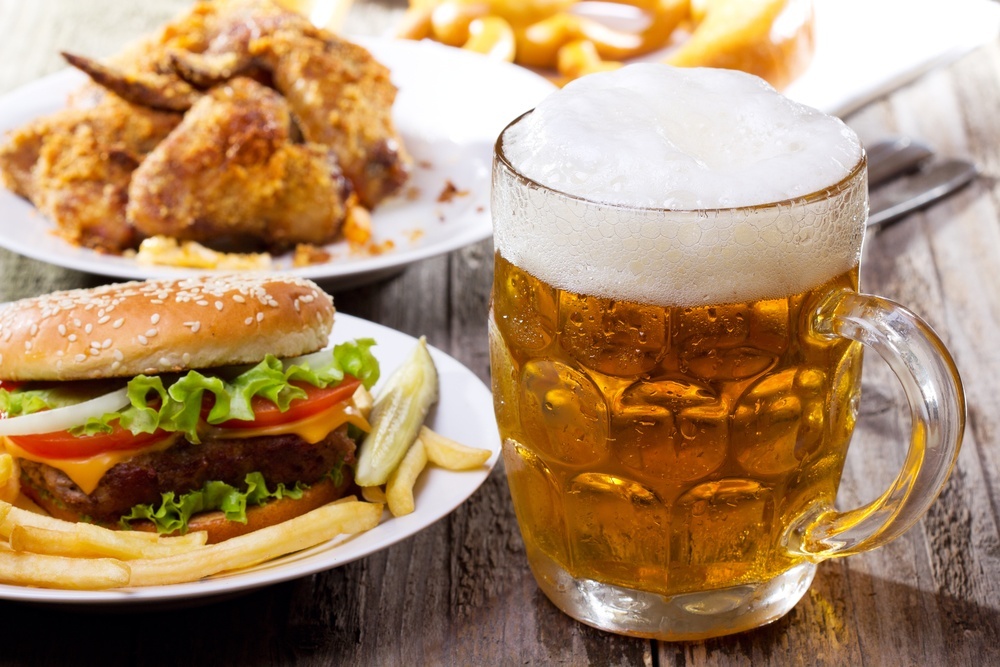 10. The Globe
The Globe is a good choice if you're looking for a casual meal and a pint. Their daily specials are popular choices. If you are flying in or out on a Thursday, hone in on the curry selection. Friday is the ever-popular fish and chips special. The regular menu features British pub favorites like fish pie or sausages and mash as well as international dishes like penne arrabiata or satay chicken skewers. With its pleasant atmosphere in Terminal 3, it's one of the friendliest places to grab a bite in Heathrow.