If you're craving a good burger, it's time for you to make the trek out to New York City. The Big Apple is the home to some of the best burger joints on the planet, and once you sink your teeth into one of them, you'll definitely agree with us.
We've compiled a list of the places you can get the most delicious burgers based on information compiled from the web. Here are a few of the best establishments for you to get your burger fix during your next trip to NYC.
1. The Happiest Hour
The Happiest Hour infuses aesthetic elements from California and New York to set a vibe that's unprecedented in NYC burger joints. The burger prices range from $8 to $12, which is very reasonable considering its location on West 10th Street. You can go for the single patty, or if you're feeling ambitious, go ahead and order the double "Happiest Burger." With two juicy all-beef grass fed patties, American cheese, lettuce, tomato, and pickles, the burger is topped off with a special sauce that will make you feel like you're biting into a piece of heaven.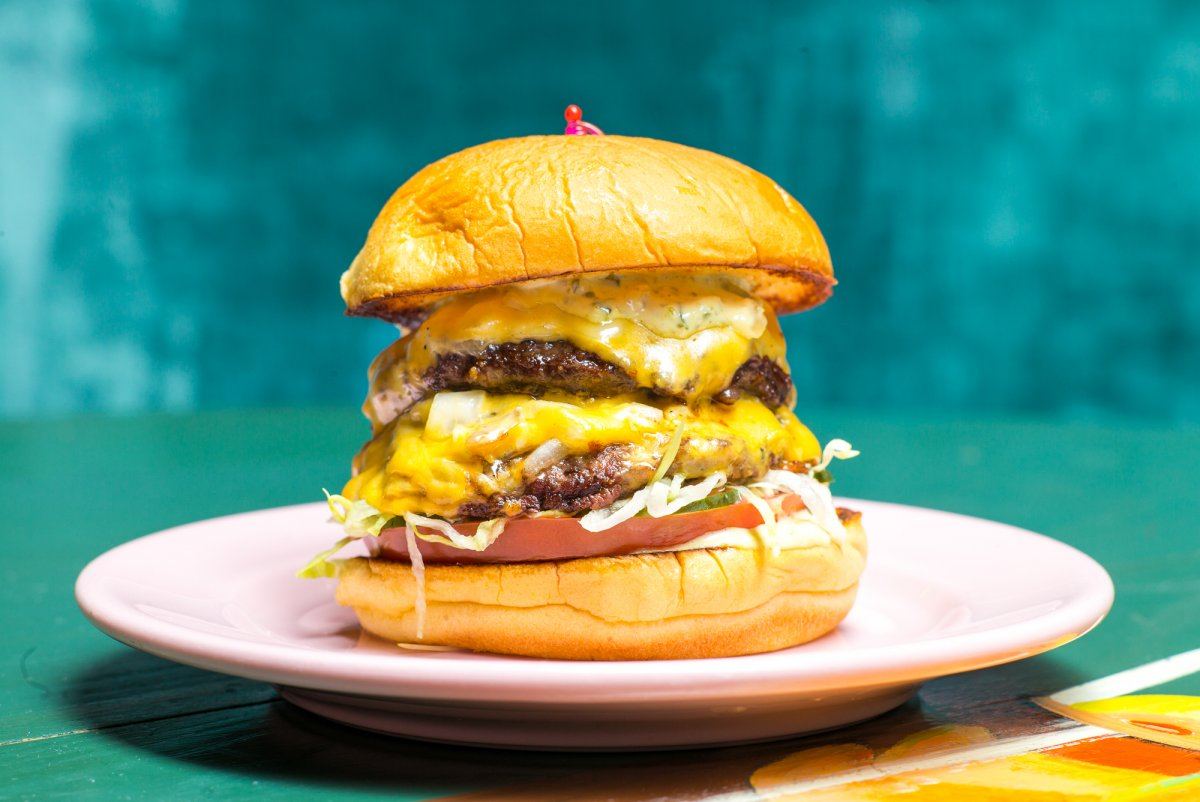 2. Raoul's
You just can't go wrong with munching on a burger in an intimate setting like Raoul's. Sure, it's a French restaurant, but the chef will gladly make you one of their mouthwatering burgers. According to foodies, Raoul's only makes a very limited amount of their $19 "au poivre" burgers per day – 12 to be exact. And there's a reason why they're so coveted. Their pepper-crusted patty is stacked with watercress, triple-crème Saint-André cheese, and it comes with a side of perfectly cooked golden fries. The burger usually sells out by the time the restaurant opens at 5:30, so get that rear in gear and be first in line to get a taste of this delicious cuisine.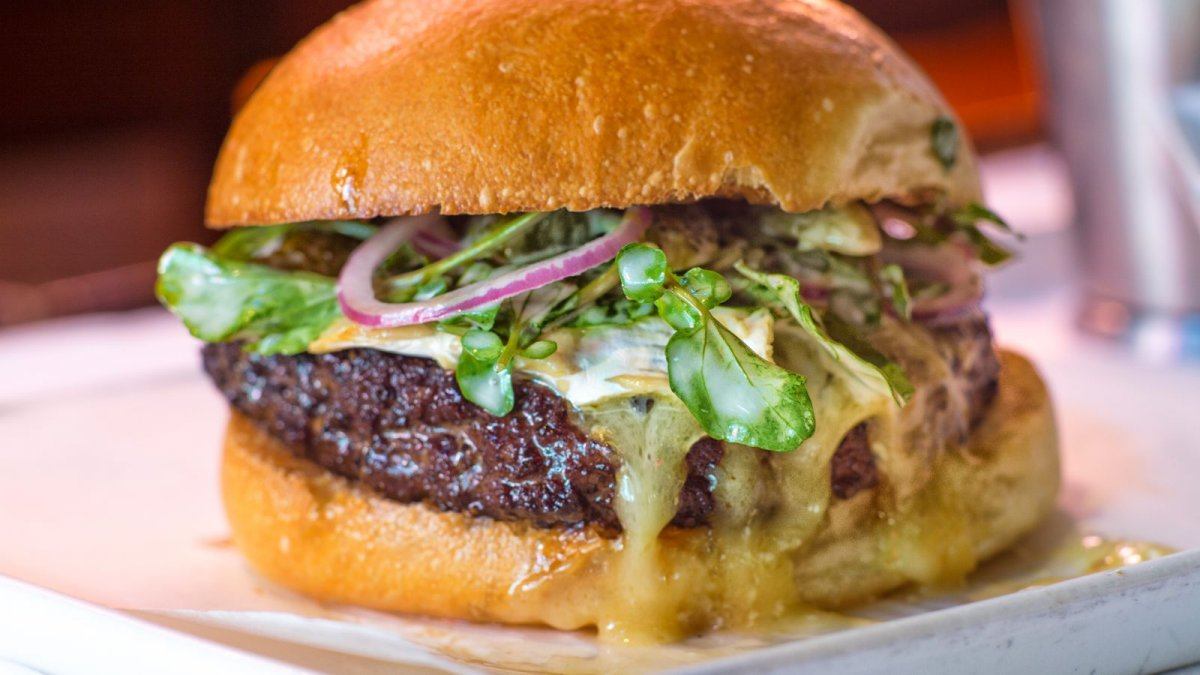 3. Joe Jr.
There isn't much to the burger at Joe Jr. It looks like something you could probably make at home, but don't fool yourself. The aroma of the charred patty and melted cheese are enough to set your tastebuds on fire. Make sure to check out this cozy establishment at 167 3rd Ave, New York, NY 10003.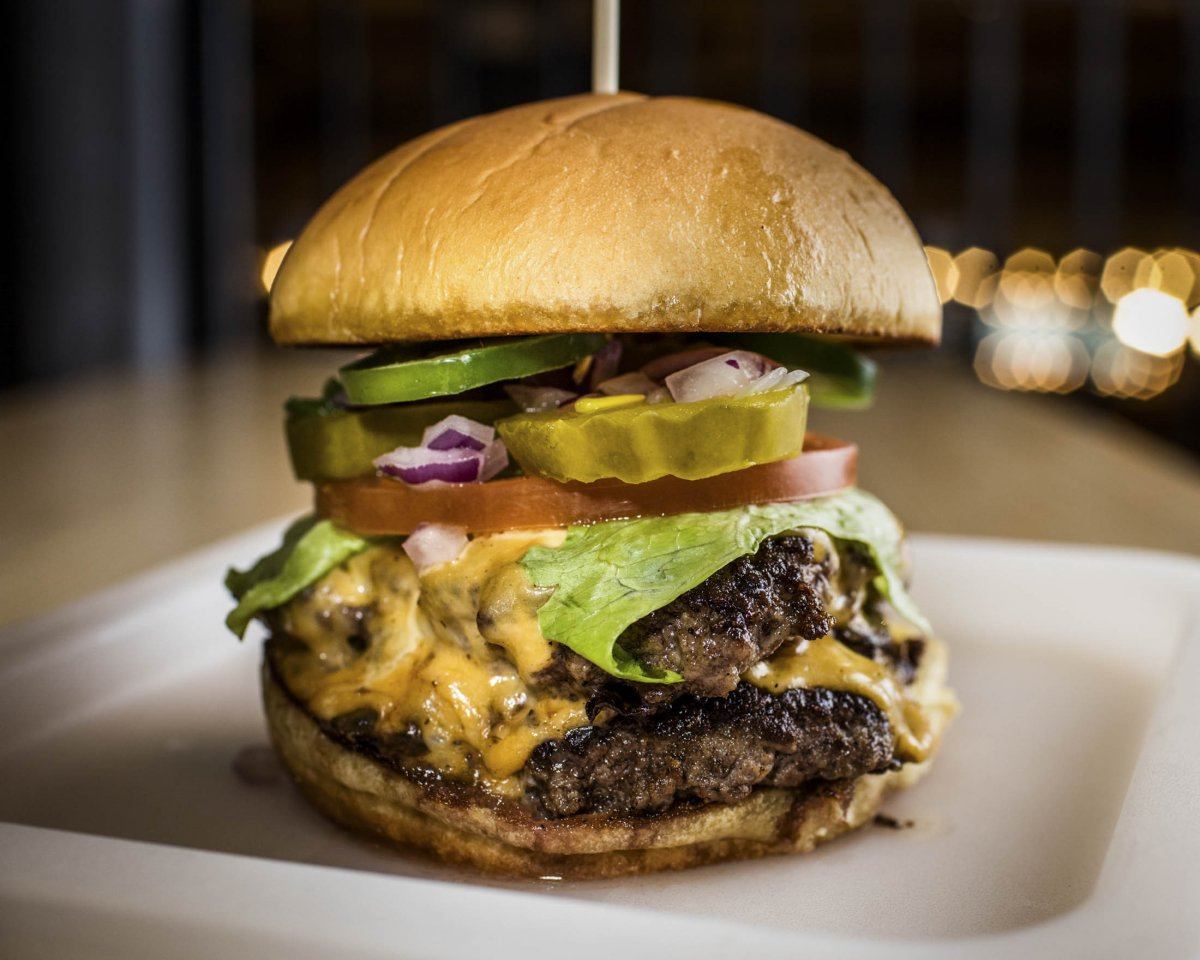 4. Whitman's
Everyone raves over Whitman's pimento cheese-stuffed Juicy Lucy, but that's not the only appetizing burger on the menu. This burger bar uses only fresh, local ingredients in its wide-range of menu items.The Upstate Burger is the second-runner up with its juicy beef short ribs and seared onions. If you prefer grilled beef, order The Mangold with extra cheddar cheese and a heaping serving of horseradish cream sauce. Basically, you can't go wrong with whatever you select on this menu.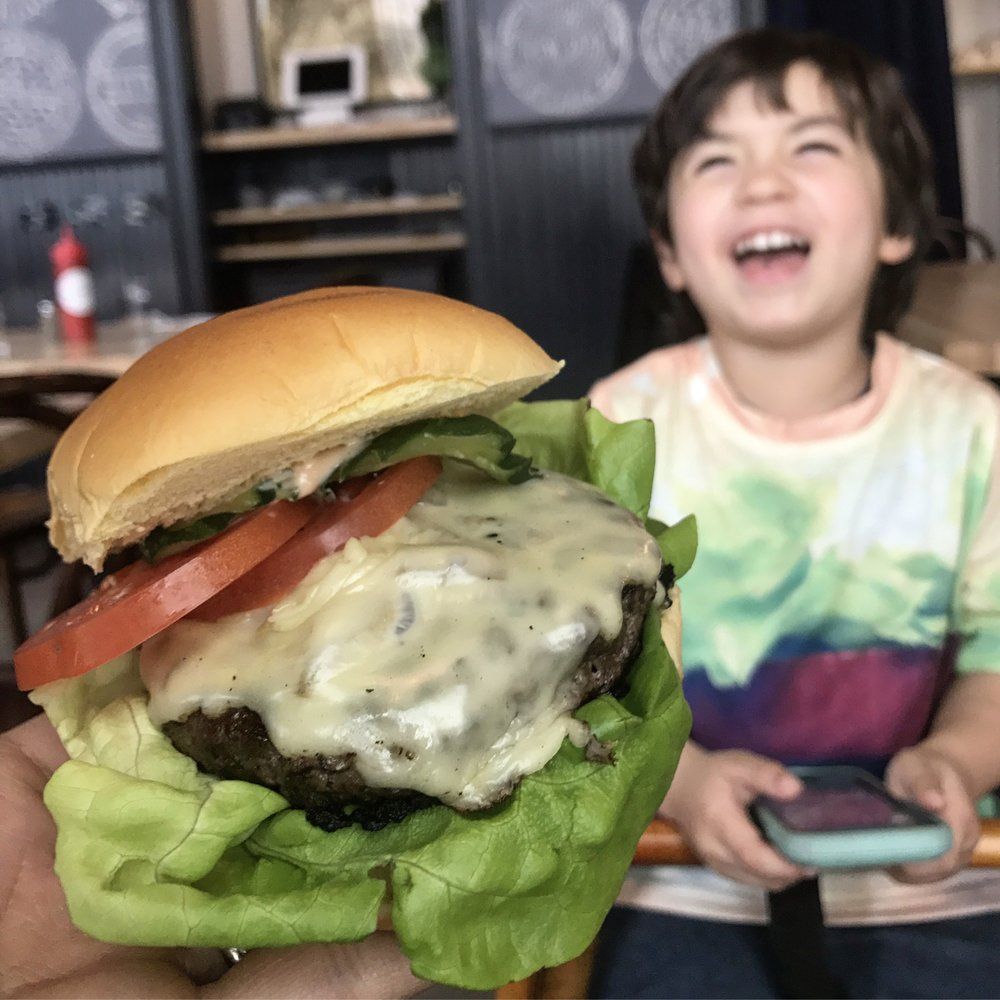 5. Hard Times Sundaes
Food trucks are usually perfect for eating on-the-go, but this is one truck you'll want to pull up a chair next to. The Hard Times Sundaes was voted the #1 food truck in NYC, which means it should definitely be on your list of burger joints to visit on your trip to NYC. The menu is chock-full of all-American burgers and triple cheeseburgers at prices starting from $6 and topping off at $11. Just check out this picture of one of their creations. How delicious does it look?!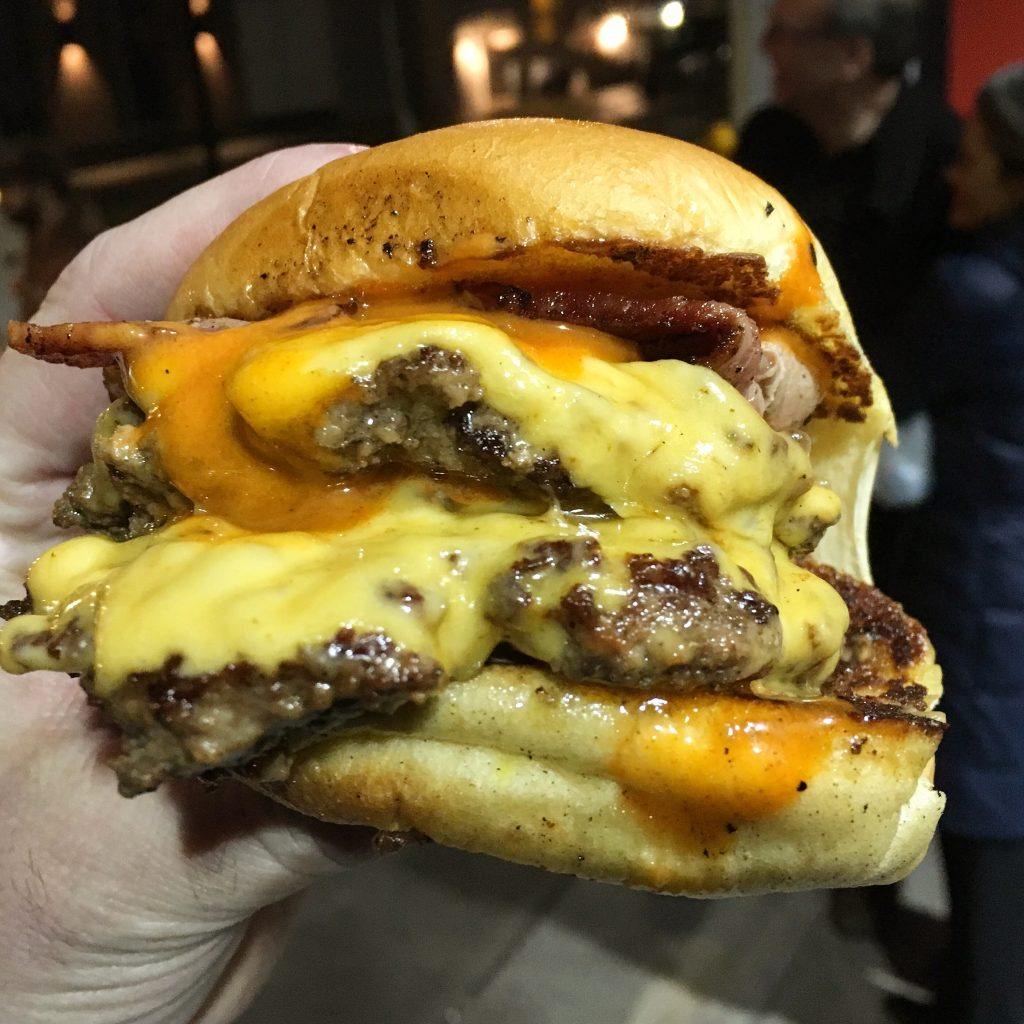 6. The Spotted Pig
From 11 a.m. until 2 a.m., you can venture inside The Spotted Pig at 314 W. 11th Street to devour one of their world-renowned burgers. After a night out wreaking havoc on the town, your hangover cure will definitely be one of its half-pound burgers cooked with a side of delicious shoestring fries.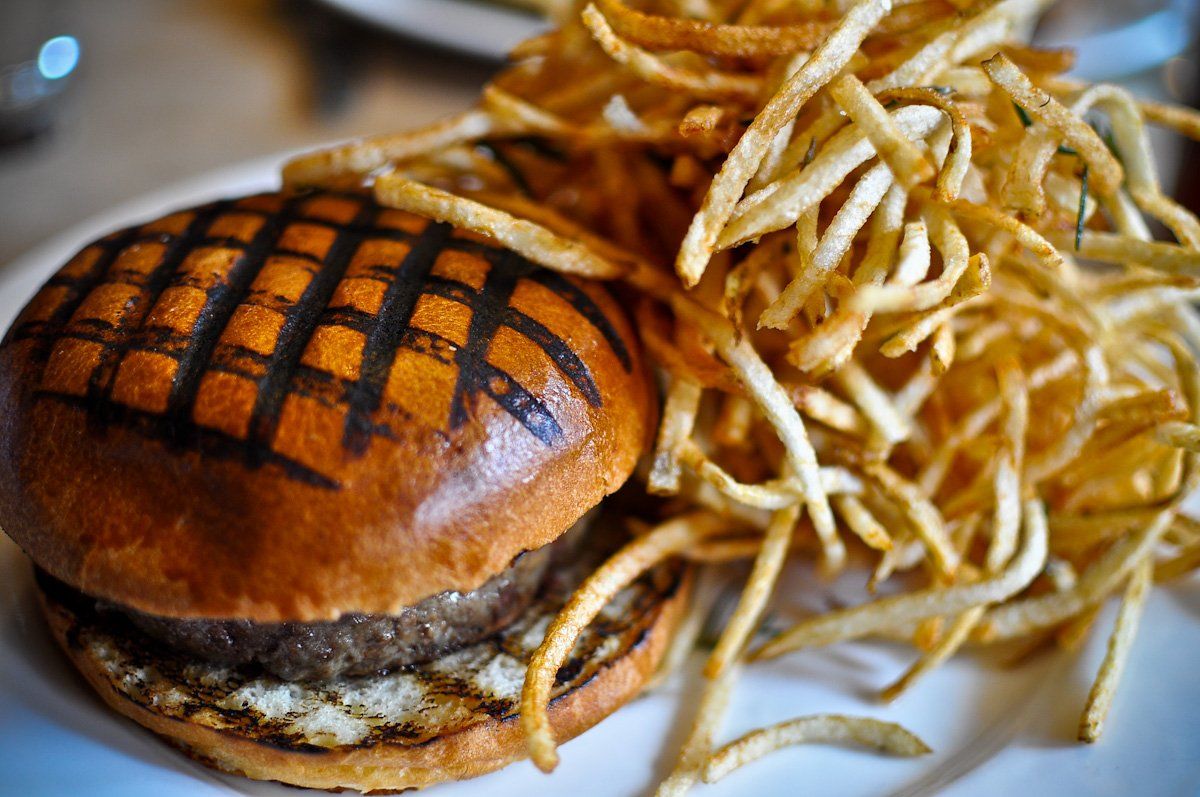 7. Ruby's Cafe
Head on down to Mulberry Street and make a stop at Ruby's Cafe to choose from one of their eight burgers on the menu. This Australian establishment knows a thing or two about how to make some good grub. Their Bronte Burger is definitely the most popular, and it's made with succulent, premium ground beef and topped with sweet chili. Are you drooling yet?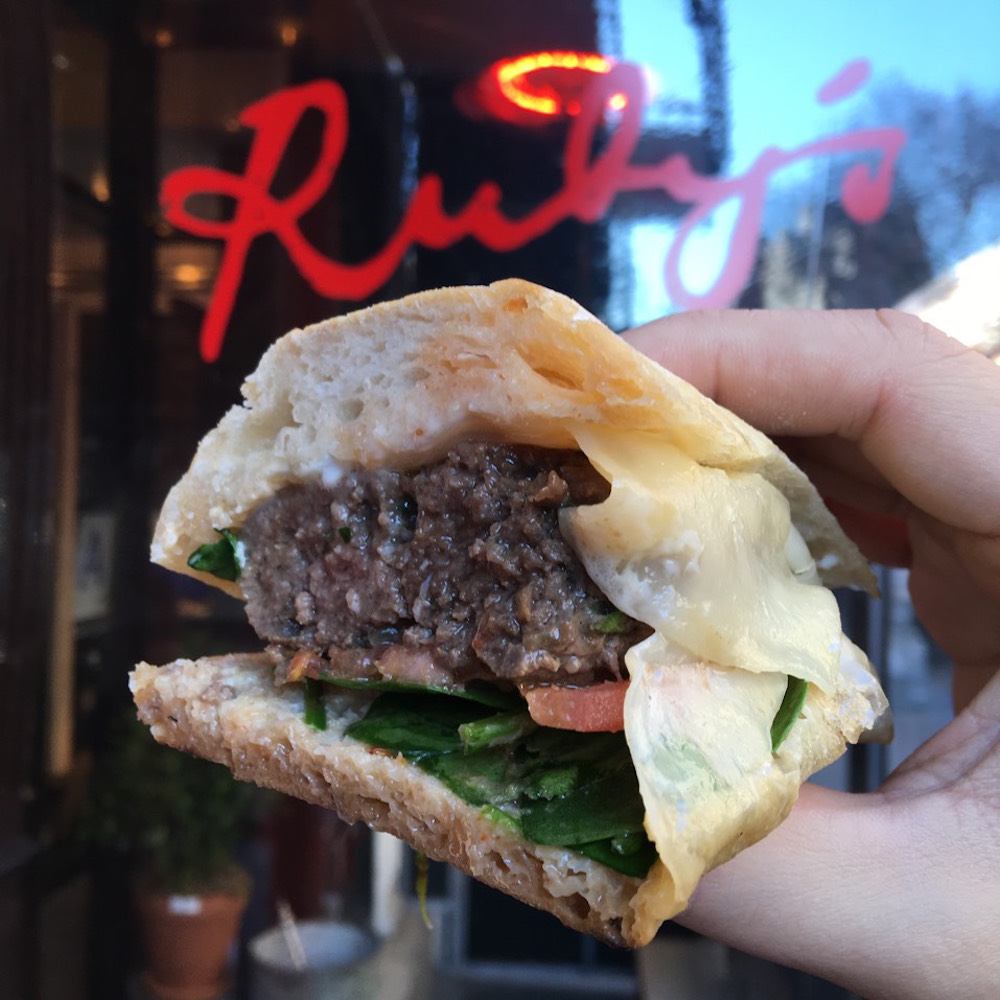 8. Lure Fishbar
Don't let the name full you. You can, of course, get your fill of seafood at Lure Fishbar, but they also have a burger that's to die for. It's simply called "The Burger" and it's topped with bacon and onions. You'll definitely want to make sure you have some mints on hand after you ravish this dish.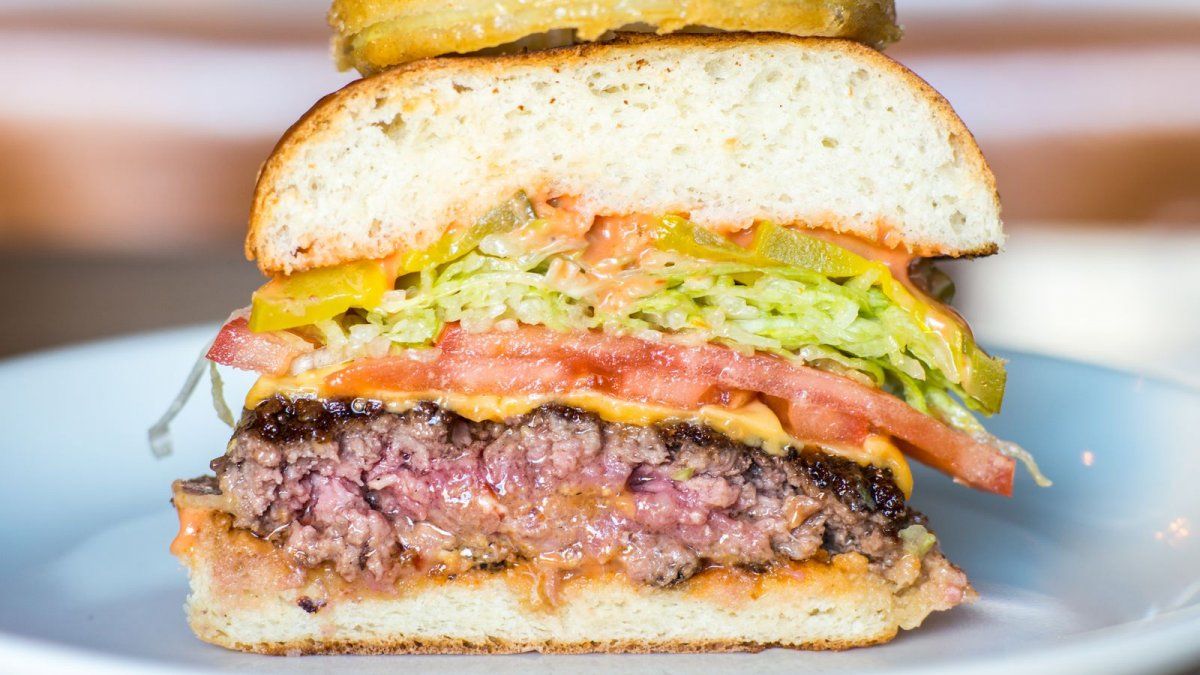 9. Burger & Barrel
This cozy and intimate establishment is perfect for date night. But even if you don't have someone to enjoy the evening with, you won't care the second you taste one of their burgers. Located in SOHO, Burger & Barrel has a "Bash Style" double burger that's packed with friend onion rings, bacon jam, and a creamy secret sauce. Nom nom nom!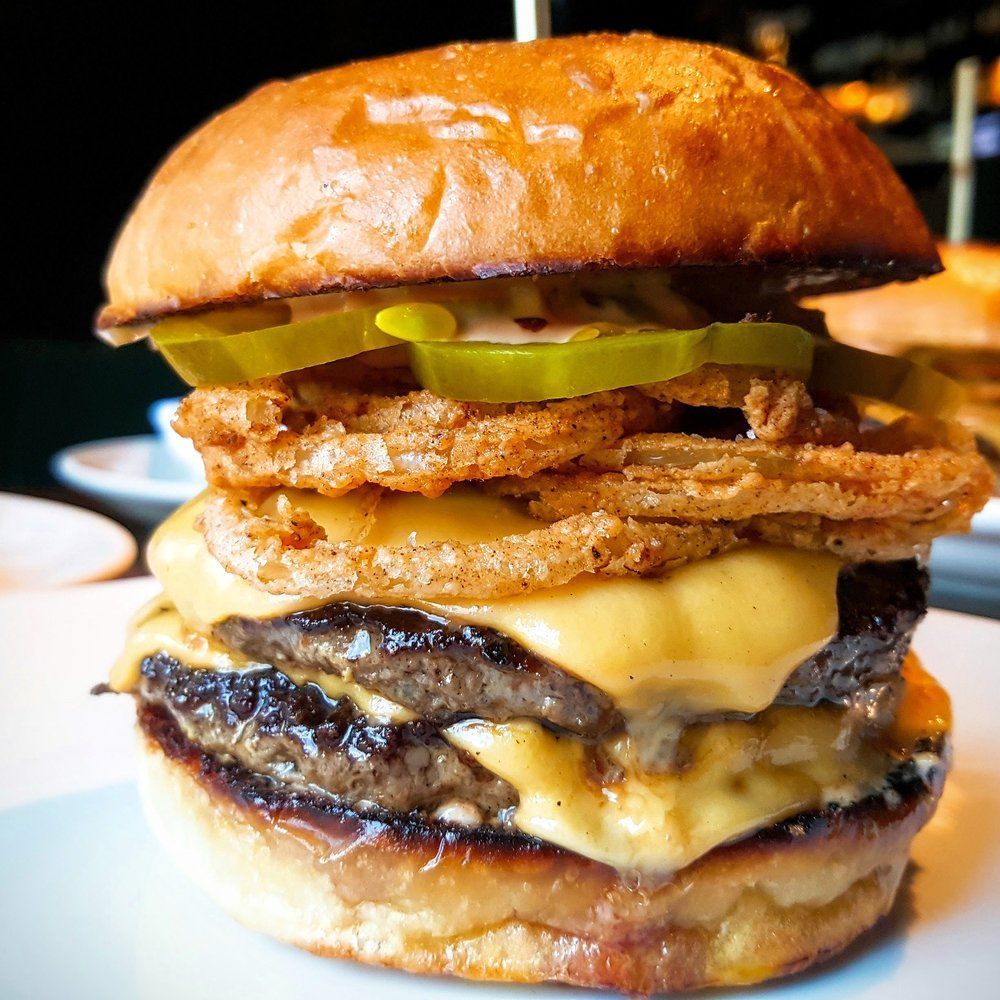 10. Bar Sardine
You haven't tasted a real burger until you indulge in the Fedora Burger at Bar Sardine. This dish will cost you $15, but it's well-worth the price. Just check out how lovely it looks in the picture below. Oh yeah, and did we mention it's topped with smoked cheddar? Need we say more?