Central Park is the heart, soul and lungs of New York City. It's an essential greenspace in the middle of bustling Manhattan, where people of all ages can sit, stroll, paddle, picnic and people watch. There are endless community events, artistic exhibitions and recreational offerings on hand here, something for every season. You'll find wide open stretches, scenic lakes, dramatic arches and hidden nature paths that will make you forget your urban surroundings. Here are a handful of things to love about Central Park.
1. Bow Bridge
The second oldest cast-iron bridge in America is one of the iconic sights in Central Park. The graceful, romantic, often photographed bridge spans the Lake, connecting Cherry Hill with the Ramble woodland.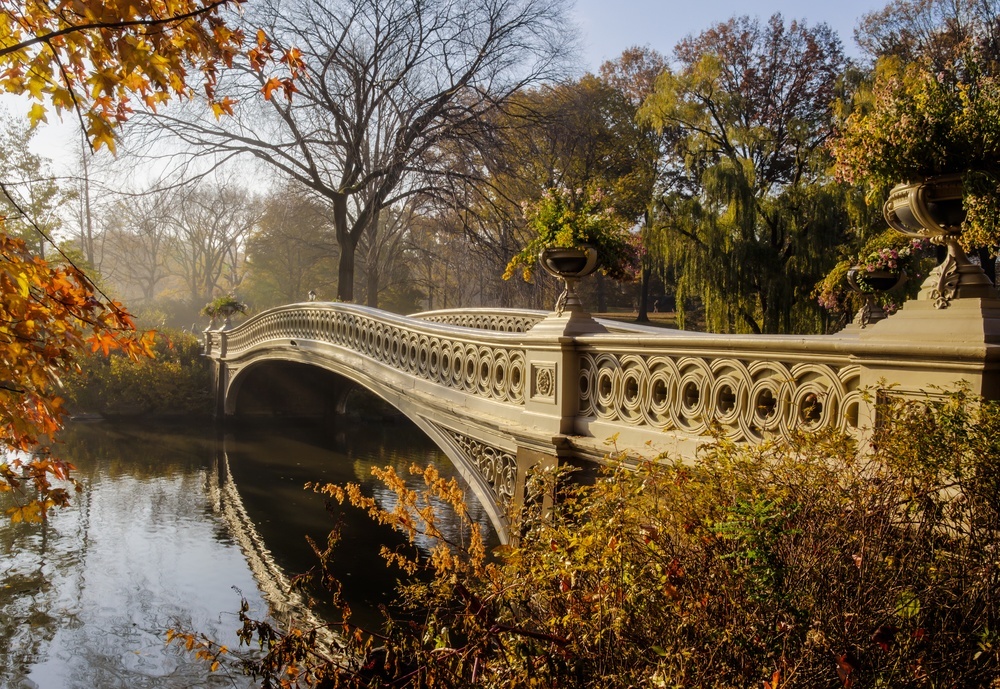 2. Bathesda Terrace
This is the central gathering spot in the park. The two-level promenade features grand staircases, sculptures, an expansive plaza, a nearby bandshell, an ornate tunnel and an elegant fountain.
3. Pedestrian Underpass
There are plenty of bridges, tunnels and pathways throughout Central Park's many dips and turns, but the most iconic is the pedestrian underpass at Bathesda Terrace. It was built in the 1860s as a central architectural statement in the park. The decorative Minton Tile ceiling is truly impressive.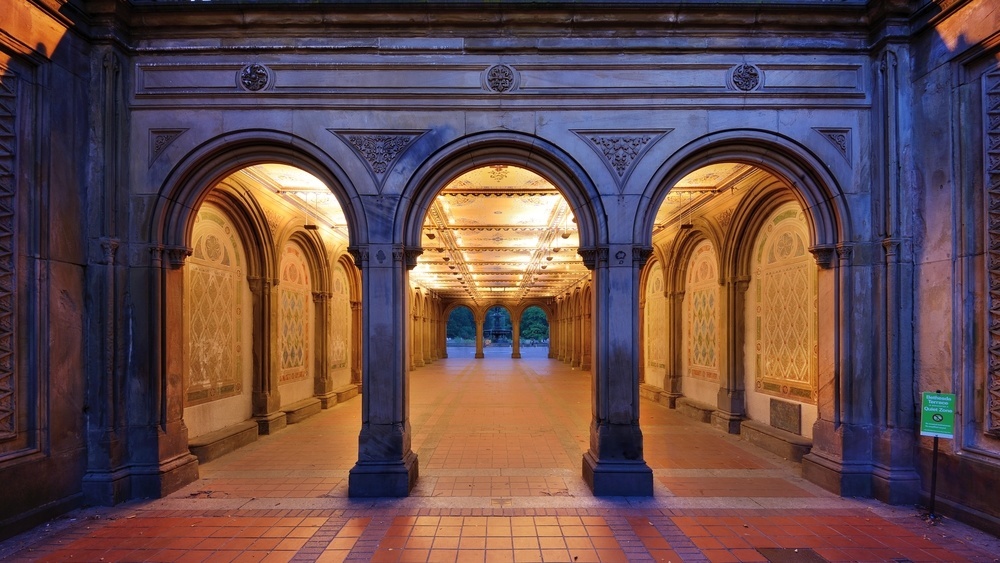 4. Loeb Boathouse
Having a lakeside drink or bite at the boathouse restaurant is a classic Central Park tradition. Afterwards, rent a rowboat for a leisurely paddle. Bikes are available here, too, if you'd prefer to pedal. Even if you're not up for these activities, swing by the 150 year old boathouse anyway, just to gaze at the bucolic view.
5. Model Sailboats
April through October, people congregate around the Conservatory Water to ply small wooden sailboats across the pond. This is an age-old Parisian tradition transported to NYC, and is fun for young and old to watch or participate in.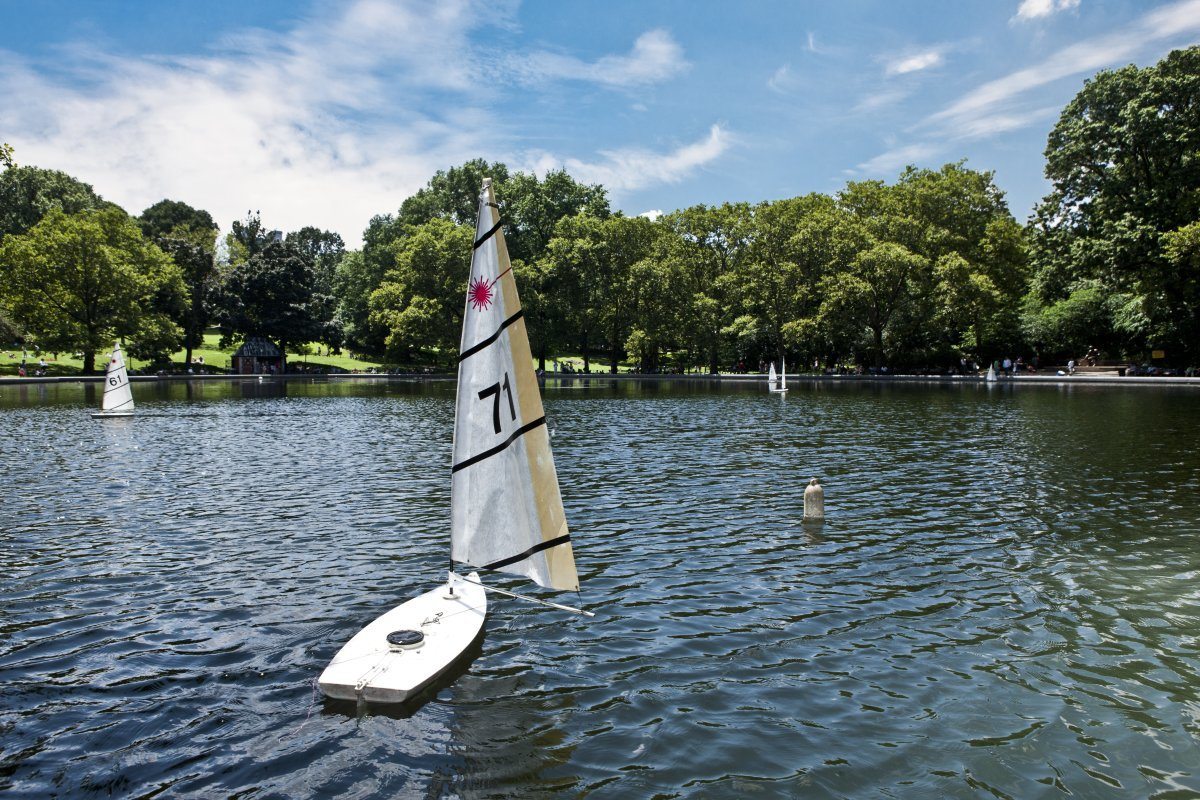 6. Alice in Wonderland Statue
Right beside the Conservatory Water is this whimsical bronze homage to Alice and her wacky friends. Kids tend to use it more as a climbing structure, as it has a lot of nooks and crannies to explore.
7. Woollman Rink
You can't be in the Big Apple in winter without a skate on Central Park's Woollman Rink (much more affordable than Rockerfeller Plaza). 33,000 square feet of ice surrounded by the Manhattan skyline is dazzling, day or night.
8. Central Park Zoo
All ages can enjoy this city zoo, featuring a range of tropical, temperate and polar animals. The sea lion pool is a crowd favorite, and the Enchanted Forest is a must for family visitors.
9. Literary Walk
At the southern end of the Mall, you'll find some sculptural tributes to literary greats like Robert Burns and Sir Walter Scott. Stroll down this elm-lined walkway and be inspired.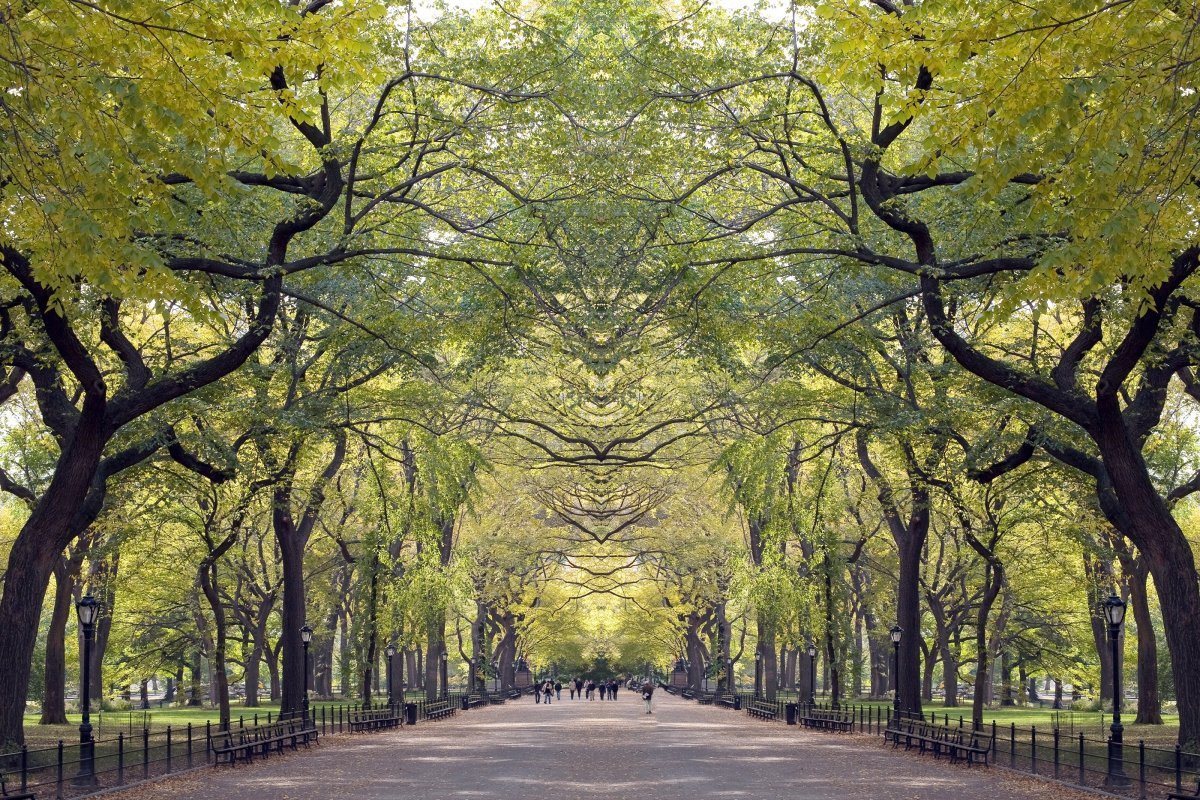 10. Shakespeare's Garden
You don't have to be a Bard enthusiast to appreciate this fragrant patch of Central Park. This hidden gem features herbs and plants mentioned in Shakespeare's works. Bronze plaques provide the quotes and context.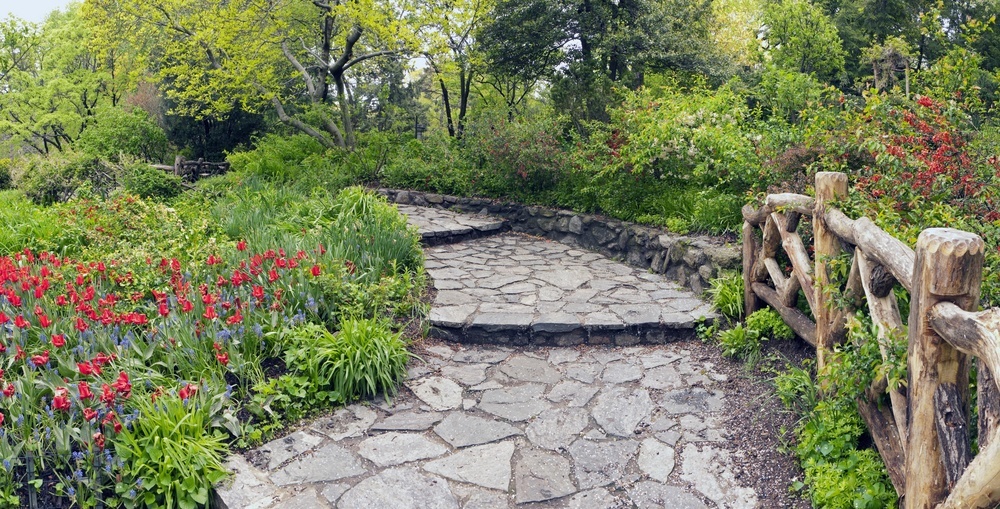 11. Conservatory Garden
This is the only formally manicured garden in the park. Its landscaped English, French and Italian-styled sections show-off well in every season. You'll often see wedding parties taking advantage of this photogenic site.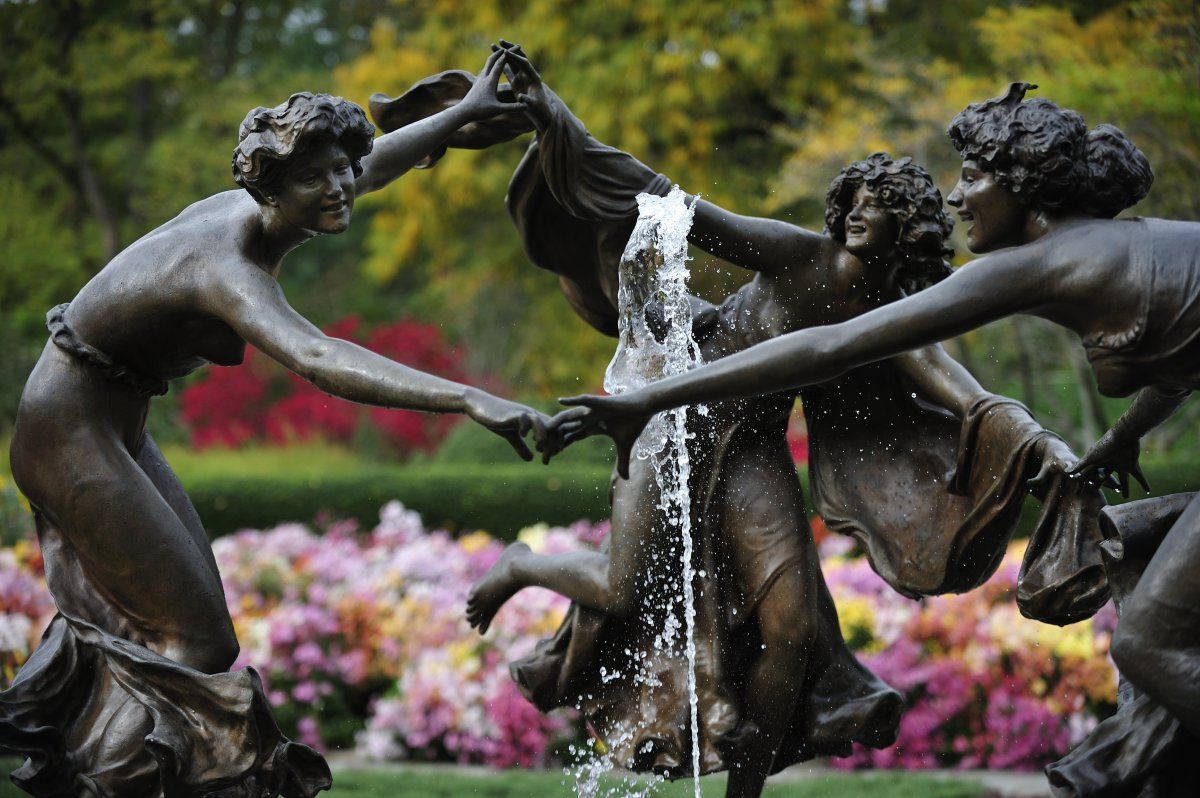 12. Strawberry Fields
As a nod to John Lennon who lived nearby, there's a small memorial to the slain Beatle at his favorite pocket of the park. The simple "Imagine" mosaic is a fitting tribute to the musician/peace activist. You'll often find fans and street musicians strumming Lennon tunes here.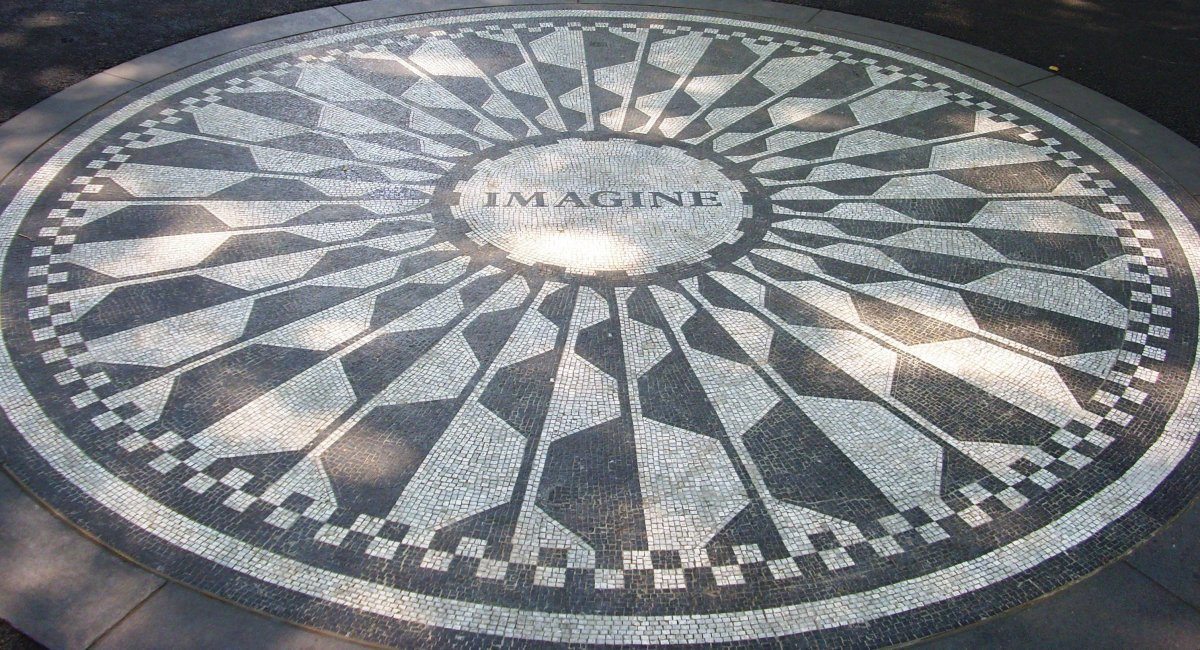 13. Belvedere Castle
Perched on the Vista Rock schist overlooking the Green Lawn is this folly of a castle, built in 1869. It used to house the park's weather station, but today is an observatory with some naturalist displays (think bat skeletons and stuffed birds). It also hosts some fitting special events like princess storytimes and haunted Halloween parties.
14. Waterfalls
There are five pretty waterfalls within Central Park. All are man-made, but they are scenic nonetheless, and show off well in every season. Follow the Loch stream near 102 Street to the Ravine to discover this serene series of cascades.
15. Playgrounds
There are over 20 playgrounds in Central Park, with various themes, equipment and levels of accessibility for all families to enjoy. If you have kids, this will no-doubt be their top things to love about Central Park. Favorites include Heckscher Playground which has mazes and water features, and the Ancient Playground, which is Egyptian-themed.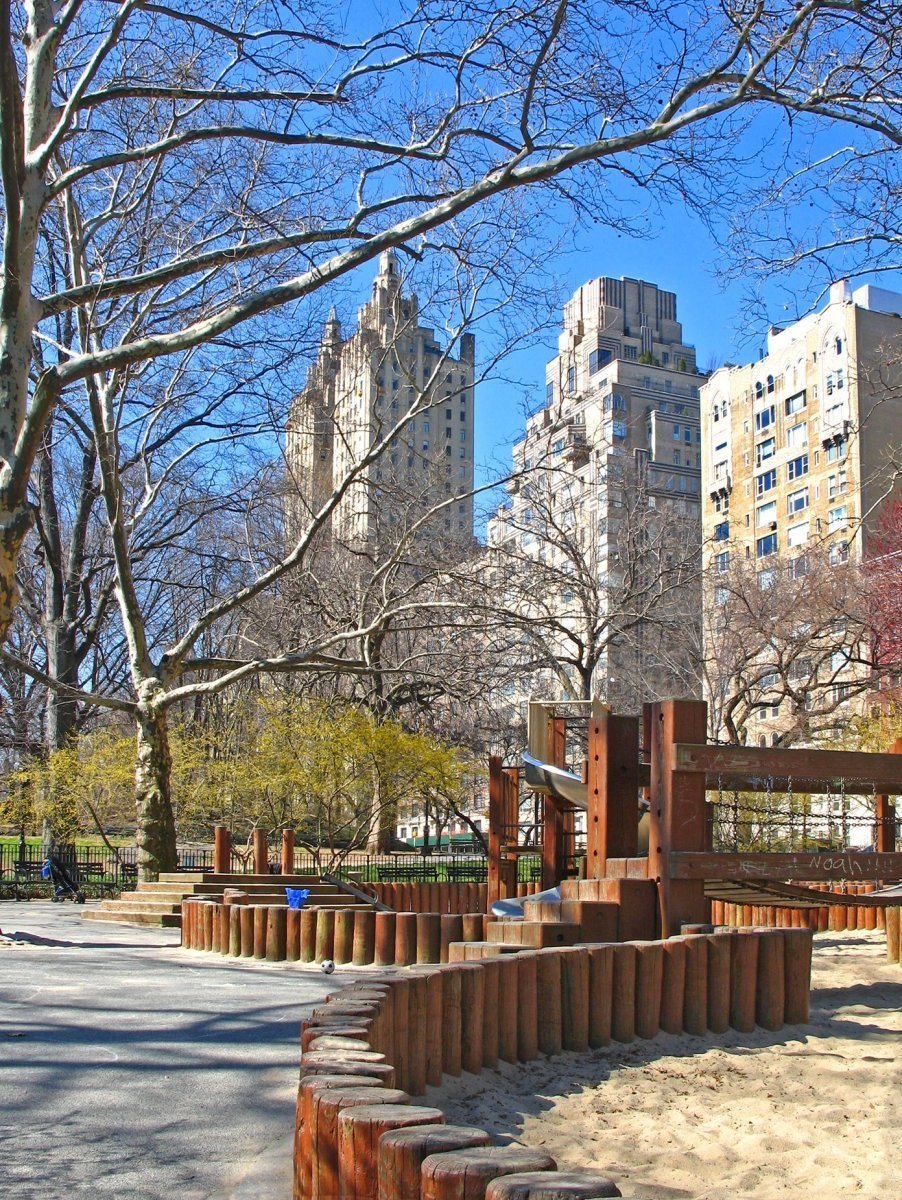 16. Central Park Carousel
Regardless of your age, you have to have a ride on the vintage Central Park carousel at least once. This landmark has been a popular park attraction since 1871.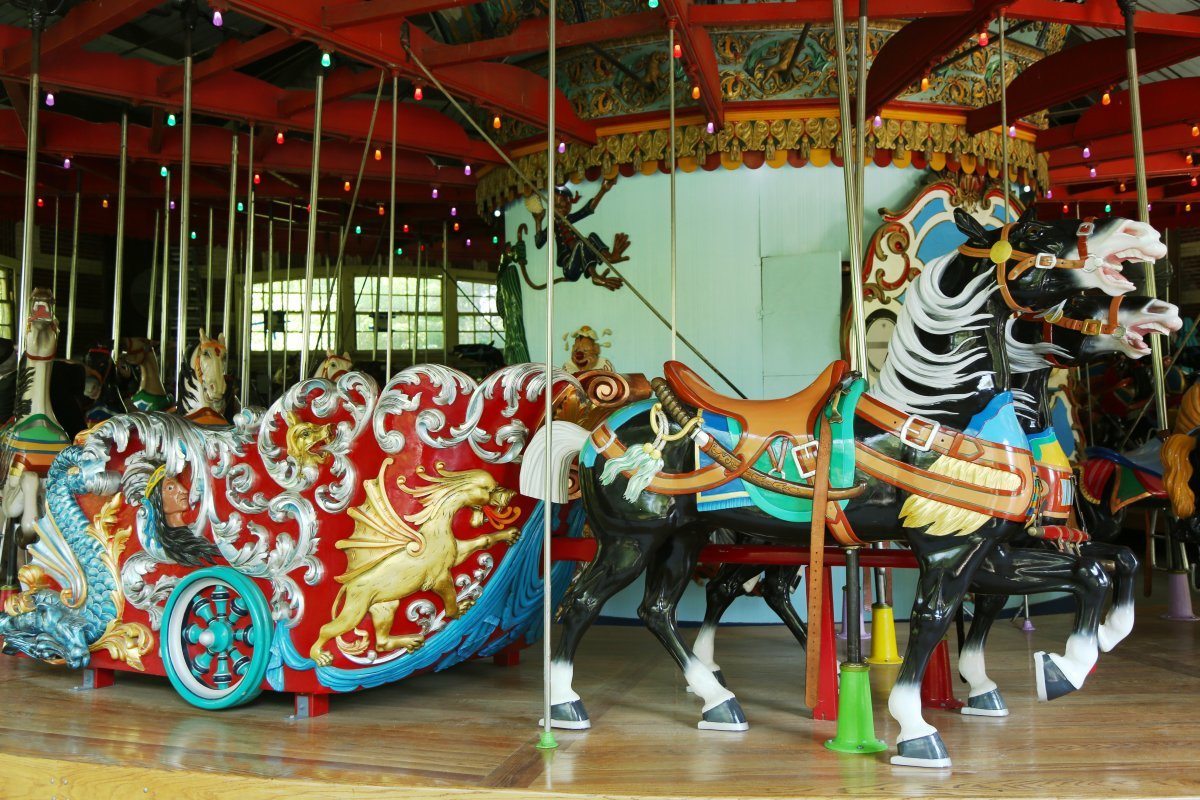 17. Prehistoric Boulders
One of the coolest natural features in Central Park is the enormous rocky outcrops that are scattered within it. They seem to beckon people of all ages to scramble up and down them. These ancient boulders are said to be 450 years old.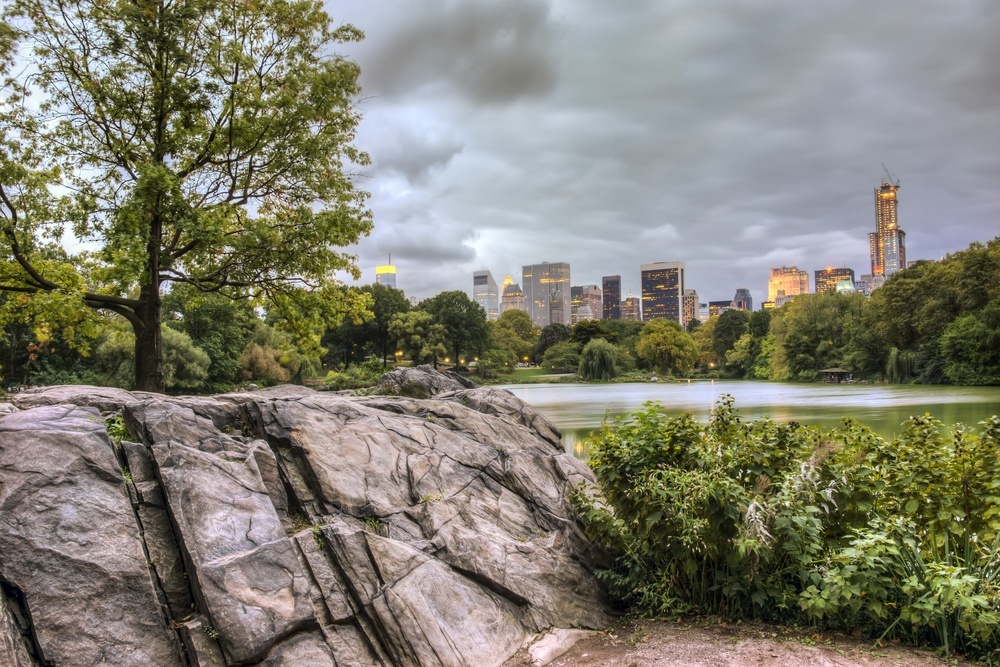 18. Carriage Rides
Taking a horse-drawn carriage is another of the traditional things to love about Central Park. You can't miss the sight and sound of these iconic buggies clip-clopping along the pathways. It's the scene of many a marriage proposal and a memorable way to explore the park scenery. However, there is talk of ending the Hansom Cab business, so if this is on your bucket list, better do it soon.